We're always making improvements to GradConnection so we can keep making finding and applying for jobs easier for you. Take a look at some exciting website features we've recently released that you can use right now! 
---
1. Easily keep track of all the opportunities you've applied for! 
See your application history at a glance with our new 'Applied Jobs' page! Head to the navigation tab under your profile to see all the opportunities you've applied for on GradConnection.
| | |
| --- | --- |
| | Top Tip: Check out the 'Applied Label' to see exactly when you applied and whether it was through our site or an external page! |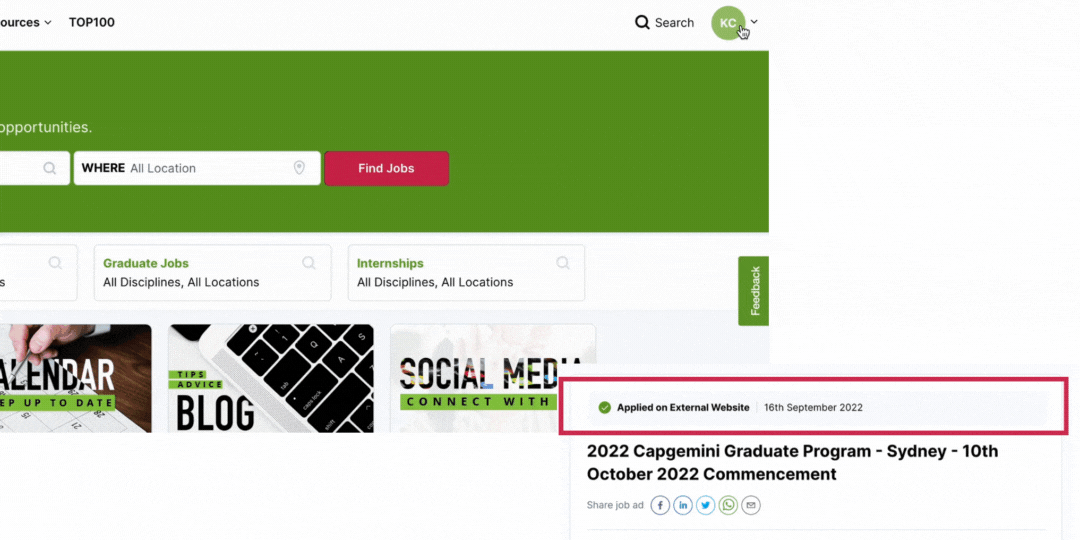 ---
2. Download our FREE template for tracking jobs 
Too many applications, too little time? Things can get pretty messy when you've applied for over 50 jobs and the lines start to blur on who you've heard back from and when. Simplify things with our handy template for tracking jobs, now available to download for FREE here. 
| | |
| --- | --- |
| | Top Tip: Use the dropdown menu in the 'Stage' column to keep track of which stage of the application process you're currently at for each employer.   |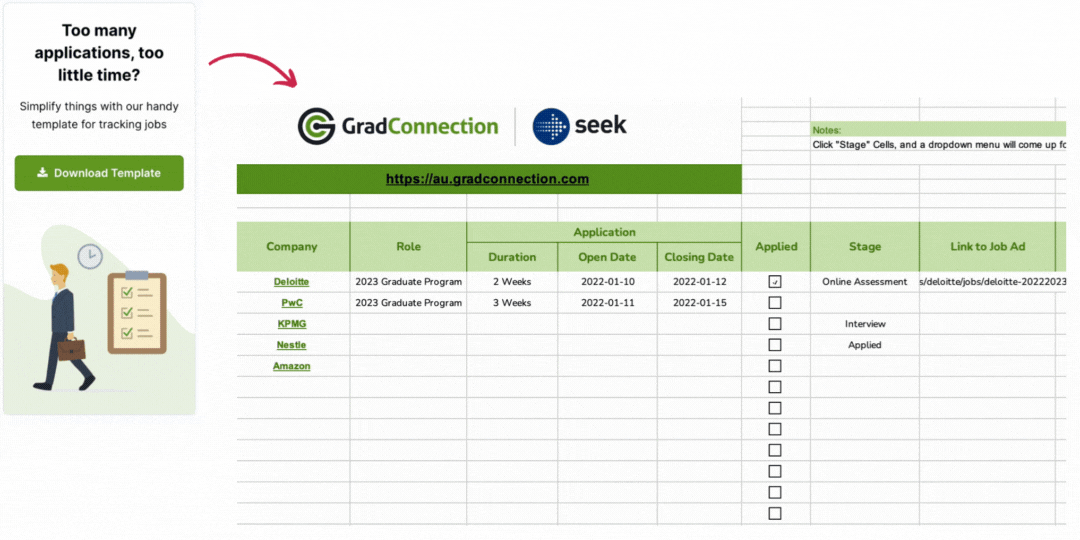 ---
3. We've improved our Employer Profile pages based on your feedback!
You may have noticed employer profiles on our site looking a little different recently – learn about the new and improved benefits of the makeover below! 

---
Easier to navigate 
Click through the horizontal navigation at the top of the profile for an Overview of the company, their open Jobs, more about their Programs and their Diversity & Inclusion policies!
| | |
| --- | --- |
| | Top Tip: Click the 'More' dropdown menu to see any additional content from employers. |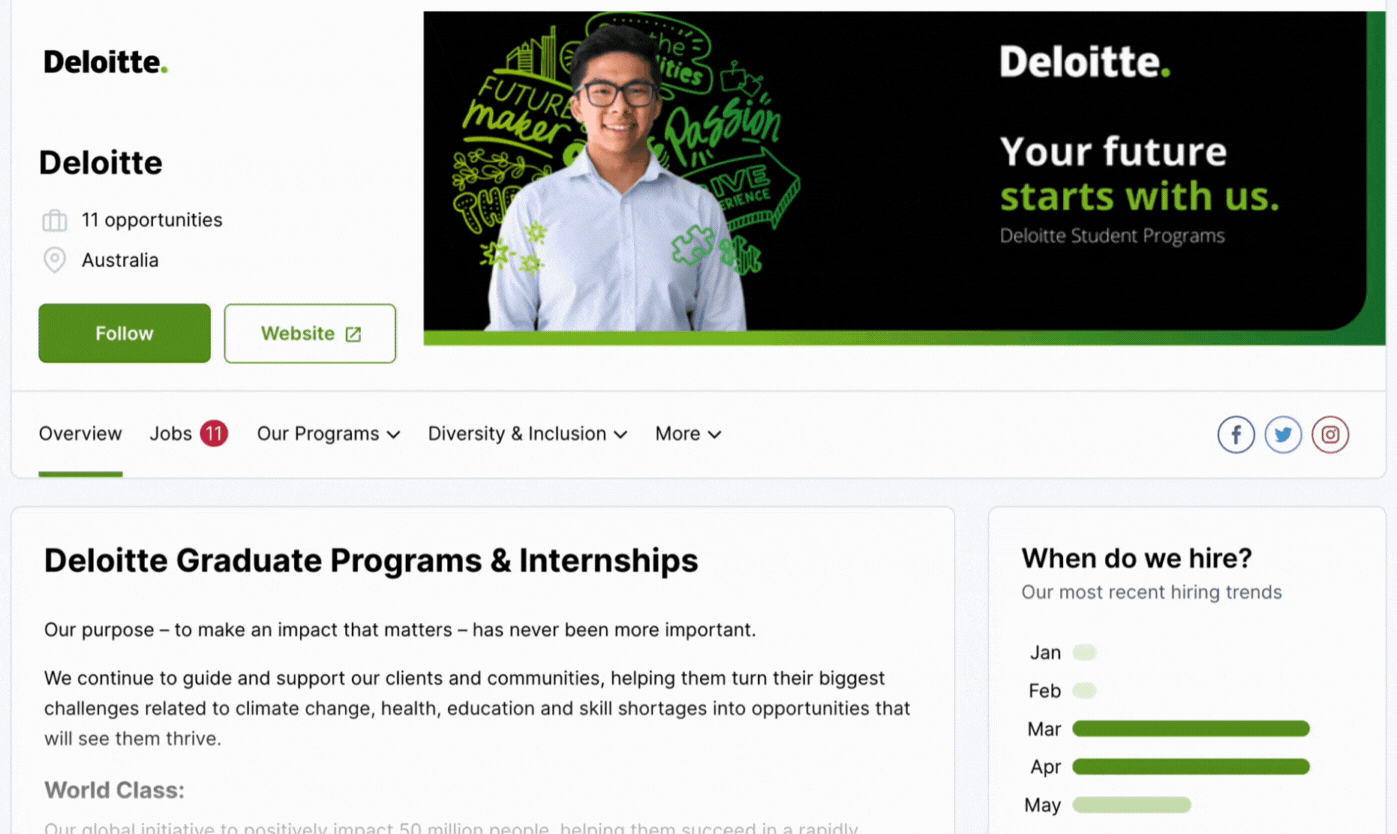 ---
All the opportunities – filtered! 
You can view all the opportunities for each employer using the 'Jobs' tab! You can even filter to the roles most relevant to you using 'Job Type' and 'Discipline'. 
| | |
| --- | --- |
| | Top Tip: Find out more about how you can make the most of the 'Jobs Card' here.  |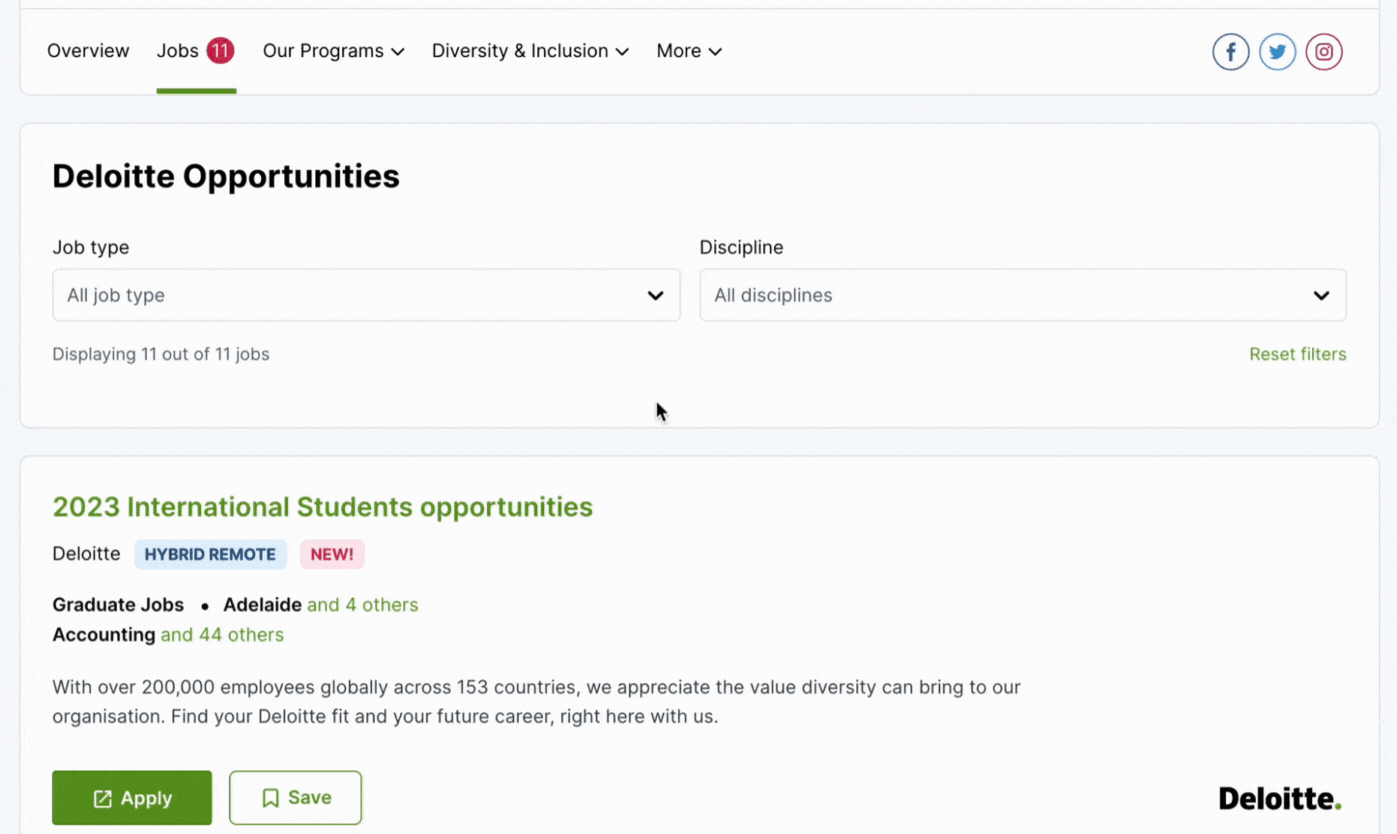 ---
See when employers are hiring 
Make sure you don't miss when your preferred company is hiring - a quick glance at the 'Peak Hiring Period' widget will show you when they're most likely to open applications. 
| | |
| --- | --- |
| | Top Tip: Hit the 'Follow' button in the bottom left of the employer's banner to make it easier to see when they have new opportunities! You'll have a shortcut to accessing them under 'Followed Employers' in your profile navigation tab.  |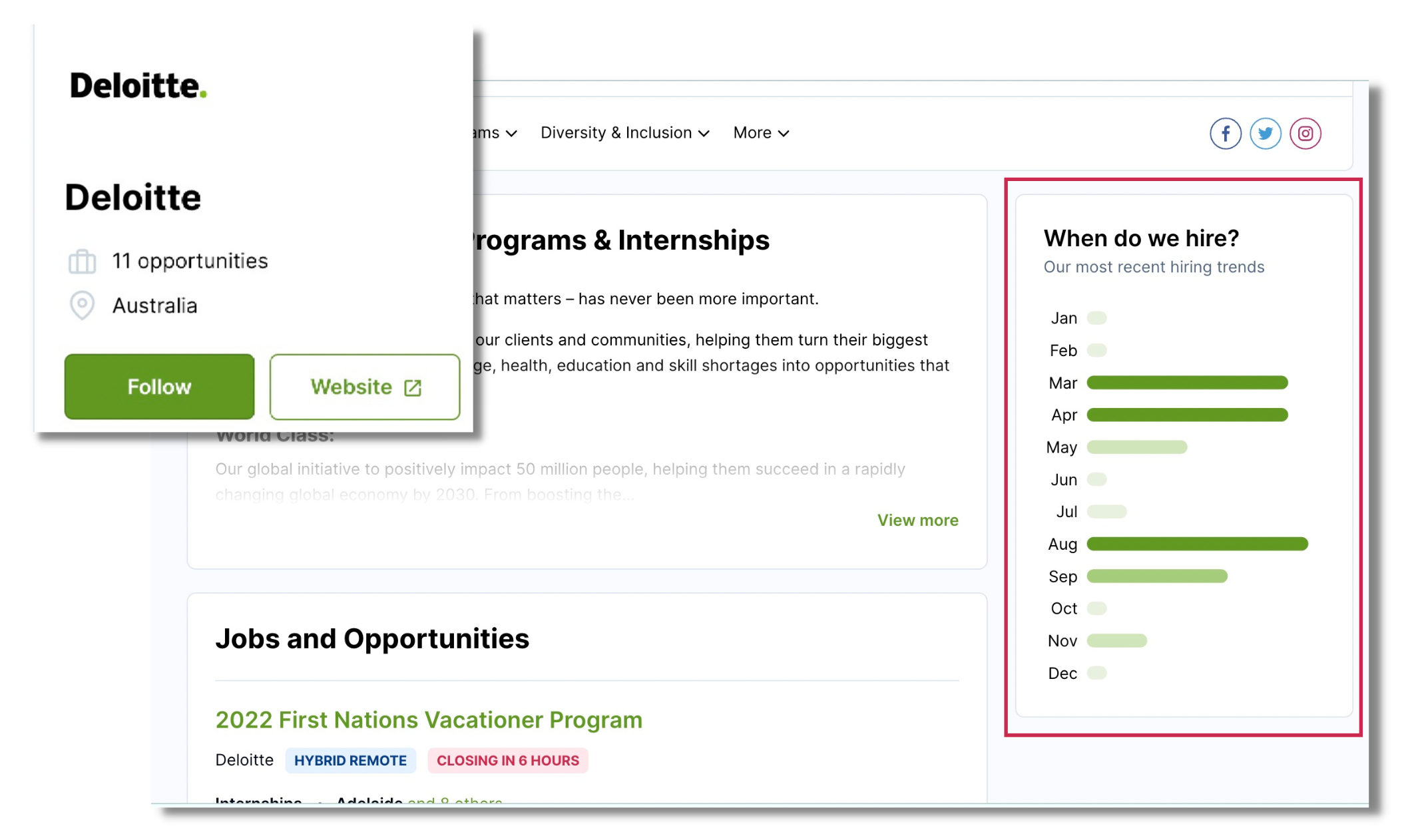 ---
Experience these new features for yourself - search for all the graduate and internship opportunities open for applications now!