Aristocrat Graduate Programs and Jobs
Aristocrat is a world leader in gaming entertainment, offering a diverse range of products and services, including electronic gaming machines, social gaming and casino management systems. We're licensed in 240 gaming jurisdictions and operate in 90 countries around the world, with a team of over 3000 employees who deliver outstanding results by pushing the boundaries of innovation, creativity and technology. Since our humble beginnings in 1953, we've been driven by a desire to create the world's greatest gaming experience, every day.
Aristocrat currently has 0 opportunities.
Select the following options:
About Aristocrat
Aristocrat
---
At Aristocrat, we believe people are the heart of our business and the talent behind our success, which is why we're committed to attracting the best people and building a high-performance workforce.
Our people love working at Aristocrat and it's not hard to see why. Room to grow, space to get creative, flexible work arrangements and access to all our best games, not to mention collaborating with the industry's most brilliant minds. It's all in a day's work at Aristocrat.
If you're ready to launch your career, there's no better place to do so than with us! We know that great talent leads to great success, so we've developed a world-class graduate program that will give you the grounding you need to become a technical guru or a future leader of our organisation – or maybe even both!
You'll benefit from our commitment to providing the structure, flexibility and resources you need to learn and grow, as well as the opportunity to contribute through meaningful and challenging work experiences and accountability from day one. We operate in 90 countries around the world with a team who deliver outstanding results by pushing the boundaries of innovation, creativity and technology, so what are you waiting for?  
Whether you are a Graduate or an Intern we are open to expressions of interest from students from the following disciplines:
Mathematics
Software Engineering
Manufacturing/Supply Chain
Mechanical, Mechatronic & Electrical Engineering
Finance
IT
HR
Law
Sales & Marketing
Business Studies
Various creative art disciplines
For current vacancies please visit our careers website alternatively please forward expressions of interest to [email protected]
We are an ASX100 listed company, operating in the dynamic, entertainment based marketplace where innovation is embedded in our culture and what we do. We highly value people who have a drive for continuous improvement, creativity and originality and endeavour to provide our talented staff with a standout career with an industry leader. With headquarters based in Sydney Australia, Aristocrat's global offices span across the USA, New Zealand, the United Kingdom, South Africa, Argentina and Macau.
Our business is about to embark on the next stage of our transformational journey where we aim to push the boundaries of gaming as we know it, whilst building sustainability into our everyday operations. At our core is our four key values; Respect, Courage, Integrity and Passion and they are central to the way we do business.
Our vision is simple – we create the world's greatest gaming experience every day. We do this by designing and developing industry leading technologies and services, and delighting our customers with every transaction. Our diverse product line-up extends from electronic gaming machines, online gaming to complete gaming solutions, including systems, services and ancillary equipment.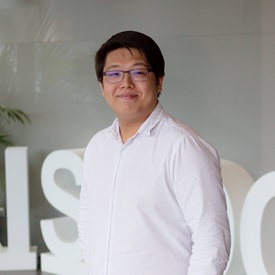 Your Name: Jimmy Chen
Your Job Title: IT Generalist (Graduate)
University Attended: Macquarie University
Degree Qualification: Bachelor of Information Technology with a Major in Business Information Systems and Major in Software Technology
Year of Graduation: 2015
What's your job about?
My role as an IT Generalist (Graduate) is to empower the organisation using technology. By leveraging technology to automate and streamline processes, it brings efficiency throughout the everyday life of an employee from the organisation. I am in a rotation-based role over 2 years where I take on different types of workloads reflecting to the Software Develop Life Cycle. Ranging from Requirements and Design (Business Analyst role), to Build and Test (Test Analyst role), Maintenance (Support Engineer role) and Quality assurance (Quality analyst role). As a Business Analyst, my role is to ensure that the as-is processes of doing a particular workflow/action can be matched to a to-be process of a system implementation. As a Test analyst, I am to ensure that all System Integration Testing and User Acceptance Testing are completed prior to a go-live of a project. As a Support Engineer, I am to ensure that the system is working as intended, being online, with no downtimes and with as minimal disruptions as possible. As a Quality analyst, I analyse existing process, systems and applications to ensure they meet all components to ensure high quality, ranging from best practices, to documentation, and to efficiency.
What's your background?
I am a Chinese-born Australian, bi-lingual, knowing both Chinese (Mandarin) and English. I started working part-time since year 10 and have been swapping and between roles here and there intermittently, working from a Leather company, to Real Estate, to a Restaurant, always bringing IT knowledge wherever I go. I completed my HSC in 2012 and started my university degree the following year. It was a Bachelor of IT with a focus on both the business side of IT and the software (programming side) of it. Luckily, I gained lots of exposure and got a flavour of working in a real working environment through the Capstone PACE units (which are units involving the community), working for Ernst & Young, Deloitte and Cadence Health. I applied for my current position through GradConnection, after receiving a reward for being in the Top 10 Graduates of 2015 and was luckily accepted into Aristocrat in 2015. I've been working in my rotation-based role ever since and have learnt multiple aspects of IT.
Could someone with a different background do your job?
My roles and responsibilities allow me great exposure into multiple aspects into IT. It is definitely possible to perform the same job as myself, but would require an open mind, accepting to multiple ways of dealing with the same issue. This role would require a technically-savvy people-person, to take advantage of all the exposure, whilst also delivering on the sometimes very technical deliverables.
What's the coolest thing about your job?
The coolest item from my job is the satisfaction I can bring to another person's everyday life. I know that every day, my work is to help someone else's life become easier (whether automated reporting, synchronised data, digitalised signatures, etc.). I know that in any of my rotations, I will be able to make someone's life a little bit easier, but improving how they operate.
What are the limitations of your job?
The main limitation of my role is the ability to control work-load. The exposure previously mentioned is very beneficial to help someone grow – whether technical or people, but the limitation is the control over this. In every role of IT, there is a large exposure to lots of important key stakeholders and there are always items which appear which you may not have control over.
3 pieces of advice for yourself when you were a student...
Pick university subjects that are the easiest, this is especially the case when I did not understand any of the role titles or what they do. The easiest option I could have done would be to pick the subject areas which I was already doing well at (whether maths-oriented, business-oriented or programming-oriented).
Be open to extracurricular and other activities – like competitions (coding competitions), social events (gaming sessions), etc.
University is not always a mandate, certifications and experience go a long way as well.
---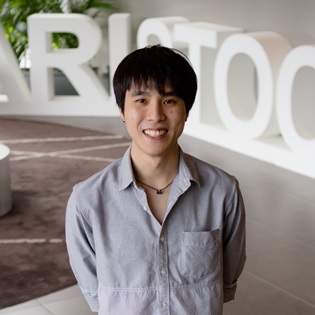 Your Name: Ben Kongpipattanakarn
Your Job Title: Associate Product Manager
University Attended: Macquarie University
Degree Qualification: Bachelor of Commerce – Marketing Major
Year of Graduation: 2014
What's your job about?
I am a Graduate Associate Product Manager in the Global Marketing team for Aristocrat who are a global gaming technology company with market leading products. My daily role involves various aspects such as strategical planning for products, roadmapping for regions and stakeholder negotiation with various regions in order to effectively market and deliver our products.
Being 1 year into my role, I have not been learning only from Global Marketing, but also from Regional Marketing, Sales, D&D, Finance and Legal which have completely different methods to achieving similar goals within the business which has exposed me to the diverse nature of skills and techniques available outside of my current skill set. Learning and doing things that are completely out of my comfort zone has allowed me to further expand my knowledge of the industry and gain new skills that I would not have thought otherwise to be possible.
What's your background?
I grew up in Sydney, with nothing too special happening around during my high school – uni life. I worked part time as a cleaner during the time I was at uni, studying during the day time and working the night shifts.
During my time at uni I focused on figuring out what I wanted to do in the future to no avail. After uni, realised I had no proper business experience I set myself out to work in various entry level roles for a year, ranging from Cochlear to Metcash until Aristocrat caught my eye and I reached out to the recruiter at the company for advice and further knowledge of the company to supplement my intentions of getting into the graduate program.
Persevering through the pressure of being in my first graduate program with all the other applicants, I successfully got into the graduate program and have been in this role for a year now.
Could someone with a different background do your job?
Yes, I believe anyone could do this role as being a part of the graduate program is about learning. A majority of my current skills and knowledge comes from being in this role and not from the things that I learnt in class at uni.
The main requirement for this role, or being in a graduate program in general is having the passion and drive to learn and better yourself in preparation for the foundation of new skills that are learnt on the job.
What's the coolest thing about your job?
The coolest thing about the job is working at the very top of the chain from which products are created, and being involved in the high level strategical planning and for the products now, and the products in future.
Understanding how the leaders of our company think and work is highly valuable to my learning and career as it presents a different perspective on how the strategy comes together at the top in order to achieve the goals of the company.
What are the limitations of your job?
My limitation is that I am not a rotating graduate unlike the other graduates that are currently in the program with me as I was put directly into Global Marketing. This being the case, is a limitation however it allows me to step out of my comfort zone and take the initiative to engage with new stakeholders in the organisation to learn new things.
3 pieces of advice for yourself when you were a student...
Opportunities do not appear, they must be sought out in order to further differentiate yourself, learn new skills and show that you have the drive and initiative to step out of your comfort zone for employers.
There are times when things may not go your way, however persevere through this and eventually something will appear that will work out in your favour and benefit you.
Networking is one of the most important aspects of graduating, it allows you to keep in touch with people from different industries and to help look for jobs regardless of what the role may be, even if it differs from what you desire to do.
---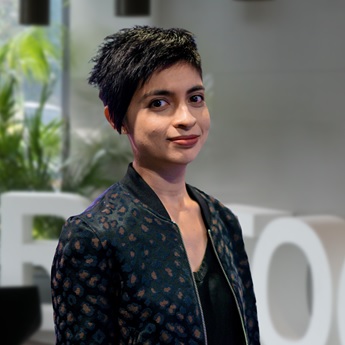 Your Name: Emily Chew
Your Job Title: Graduate Illustrator
University Attended: Sydney College of the Arts
Degree Qualification: Masters of Interactive and Digital Media
Year of Graduation: 2014
What's your job about?
Aristocrat is Australia's largest manufactuerer and games developer for slot machines. My role involves the development and delivery of 2D assets which include but are not limited to illustrations, concepts, graphics, logos, helpscreens and so forth. As an illustrator you are assigned various tasks on multiple projects ranging from small quick fixes or moving around preexisting assets to developing original polished work over an extended period of time.
What's your background?
Your personal story in 250 words!
I was born in California but have lived in Sydney since Year 7. I've studied at the National Art School, Sydney College of the Arts and Design Enmore Tafe to receive a Bachelor of Fine Arts, a Masters of Interactive and Digital Media and a Diploma of Interactive and Digital Media (Concept Art) respectively. It was after I finished my diploma that I started hunting for an illustration job. Of the jobs I searched online Aristocrat was the one that most closely aligned to my skillset and I was fortunate enough to land my position about two weeks after I left school. I've since been at the company for a little over a year.
Could someone with a different background do your job?
Suppose someone wants to do the same job as you do, would that be also possible with a different background?
A solid foundation in drawing and proficiency in Adobe photoshop are the only requirements you need to have. In terms of tertiary degrees there's no specific one you're required to have so as long as you have a good portfolio. A basic understanding of Adobe Illustrator doesn't hurt either.
What's the coolest thing about your job?
Getting to see your work implemented in a game. Unlike traditional video games slot games retain a lot of 2D assets in their final product so you get to see much of your own work in it's purest form.
What are the limitations of your job?
There are two sides to every coin.
Like most art jobs there's a lot of work that's boring but nessisary. Creating message lines, resaving files and proof reading are some of the less creative jobs you will come across.
3 pieces of advice for yourself when you were a student...
Go back in time and meet yourself at university... What would you advise him or her?
It's okay to not know where your first job is coming from after uni.
Your portfolio doesn't have to be a perfect reflection of your potential employer's style.
Keep doing what you're passionate about in your spare time.
---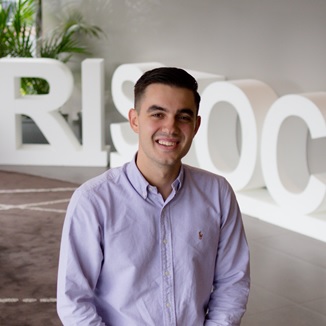 Your Name: Jeremy Pollicina
You're Job Title: Finance Graduate
University Attended: Macquarie University
Degree Qualification: Bachelor Commerce: Finance & Marketing
Year of Graduation: 2016
What's your job about?
Aristocrat Leisure Limited is an ASX100 listed company and one of the world's leading providers of gaming solutions. As a finance graduate at Aristocrat I am subject to a 2 year rotation, learning and assisting in the areas of Group Finance and ANZ & APAC Commercial Accounting. The departments included and not limited to are; Financial Accounting, Taxation, Commercial Accounting, Group Reporting, Risk & Audit and Shared Services.
The program structure has allowed me to build a detailed understanding of the finance department as the ability to rotate ensures that I'm constantly learning something new and interesting. Rotating through the business also has enabled me to gain an overarching view of each interconnecting department within finance, and their importance to the global business. Each new role has come with new tasks and responsibilities, and has also assisted in building new relationships and gaining a better understanding of the Aristocrat business and the industry we work in.
What's your background?
I was born and raised in Sydney; I have interest in art, music and travel. Throughout my schooling years I always had an interest in numbers and maths, I loved the definitive nature behind it, the fact that there was no subjectivity there was always a correct answer. In high school I had a deep interest into business studies but funnily enough didn't enjoy the finance related studies. However upon finishing school I made the decision to venture into University study at Macquarie University and found that my major interest now lied in finance and economics, it was the broad spectrum of potential study options which helped assist me in seeing where my interest lied.
While studying I worked part time at a local RSL club were I got involved in the gaming industry. The role exposed me to not only product knowledge but also customer and supplier interactions. In coming to the completion of my University study an opportunity presented itself in the role as Finance Graduate at Aristocrat. My background knowledge into the industry and the company through my part-time work, in addition to the opportunity to work for an ASX100 global company formed my decision to apply. I'm now privileged at the opportunity to work for an ever growing global business with countless learning and growth opportunities.
Could someone with a different background do your job?
It may sound tacky but personally I believe that if someone has the motivation and drive to work in an occupation there's no reason why they can't. In saying this, of course it is easier to work in a role where you have background knowledge into the industry and the department you wish to work in, for example an accounting or finance degree would be very helpful in the role I'm currently in, however there's always ways to get to where you want to be.
Aristocrat is a very supportive company to work for also, there's constant assistance and learning opportunities and everyone is willing to help you get to where you want to be.
What's the coolest thing about your job?
Three main things:
Working for an ever growing and evolving global company, Aristocrat is a leading provider in the industry which excites me for potential future opportunities in the business as it grows and changes. 
Exposure, as a finance graduate I'm constantly working cross functionally and the movement between different departments ensures that I'm filling up my skill set and continuing to network, frequently meeting new business contacts, both internally and externally. 
The ability to do rotations throughout the finance department allows me to build a better understanding of my potential interest and aids in forming a decision into where I want my career to go into the future.
What are the limitations of your job?
The major limitation to the role would be the inability to gain a detailed understanding of one department or process as despite the positive aspects of rotating, it's also has its downfalls as staying in a department for a short period of time sometimes limits your ability to gain a detailed understanding of that role.
3 pieces of advice for yourself when you were a student...
Make the most of your time at University, if there's subjects or interests you have utilise the opportunity you have to make the most of the learning experience, if you're interested in something you'll enjoy studying it.  
Speak to university lectures and workers from the industry you want to work in, make use of their expertise and knowledge to help you better understand what lies ahead and what you can be doing to prepare yourself for your future career prospects.
Make the most of internships and potential overseas work opportunities, they are valuable learning experiences which can help assist in your decision making process if you're unsure of what you may want to do, but are also very valuable when it comes to applying for entry-level jobs.
---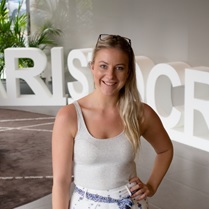 Your Name: Nicole Hargreaves
Your Job Title: ANZ Business Graduate
University Attended: Griffith University Gold Coast
Degree Qualification: Bachelor of Business (Marketing) & Bachelor of International Business
Year of Graduation: 2015
What's your job about?
I am an ANZ Business Graduate for Aristocrat who are a market-leading, global gaming technology company. My role involves rotating through various departments for roughly 3 months at a time in the following departments; Systems, Program Management, Marketing, Sales, Sales Operations, Service and shorter rotations across HR, Finance, D&D, Legal and Commercial. Over the year that I have worked for Aristocrat I have been exposed to high level strategy planning, spent a week at a customer venue understanding the Aristocrat system, attended sales calls, written articles for various publications and completed project charters. I was drawn to this role due to its diverse nature and the opportunity to develop my skill set outside of my specialised area of study which was marketing. I am able to get a holistic view of the business and a true understanding of how each department contributes to the bigger picture.
What's your background?
I am originally from Gold Coast, Queensland and relocated to Sydney in January 2016 for the ANZ Business Graduate position with Aristocrat due to the amazing opportunity that presented itself. I knew if I were to stay on the Gold Coast I wouldn't be able to get the career progression or exposure to a global business due to the lack of big industries and global companies located in Queensland. I have now been settled in Sydney for a year now and am loving what the fast paced city has to offer and truly believe it was the best move I could've made for my career.
During university I took every opportunity that presented itself and for a period of time I was working two jobs whilst maintaining full-time study. I was managing a local retail store whilst also working for a small business as a marketing assistant and practically applying the knowledge I was learning at university at the time. I am very passionate about travel and would work two jobs so that in the university holidays I could travel the world and in the 4 years of my degree I managed to travel to 17 different countries. I believe the best thing I ever did for my career was go on an internship, facilitated through my University, to New York for 6 weeks during university holidays. The exposure to a global business and working in another culture was an invaluable experience.
Could someone with a different background do your job?
I believe that people with different backgrounds and degrees could easily do this job. This program is all about learning and there is no expectation for pre-requisite or specialised knowledge. In each rotation you are given the opportunity to learn from a variety of people in conjunction with the graduate program that facilitiates upskilling in certain areas necessary for business. I believe that someone doing my jobs needs to be adaptable to change, good at relationship management, be open minded, is passionate and driven.
What's the coolest thing about your job?
Over the year I have worked at Aristocrat the coolest thing about the job is being exposed to high level strategy. Ultimately I want to end up in a position of leadership and being exposed to strategic thinking is invaluable to my career. It is great to understand the process it takes to pull together a strategy and to understand the business goals and vision.
What are the limitations of your job?
The limitations of this job is that there is no consistent roles and responisbilities as they will change every 3 months for each rotation. Another limitation I would say that when comparing my role to that of a marketing graduate, I am not getting two years experience in my specialised area however, the knowledge I am gaining in this role is very holistic and will help me for future management positions.
3 pieces of advice for yourself when you were a student...
Take every opportunity that comes your way whether it be internships or participating in university clubs as you want something to differentiate yourself from all the other graduates.
Stay connected with those that you meet at University. LinkedIn is a powerful tool and you should build your profile at the start of university to connect with those you meet. It is also a fantastic tool to look for jobs at the end of your degree.
If you are after a graduate program, start the search at the start of your final year as some companies start looking a year prior to intake.
I'm a an electrical engineering student from University of Technology on my sixth month as an intern at Aristocrat. Originally I started here as an intern for 3 months to do some firmware testing for new printers but as I met different people in the department I was given the opportunity to assist with various projects and even given  responsibility over a few small projects. Although most of the employees in the engineering department (hardware) have many years of experience, they have been very helpful in assisting me in my learning. The workplace culture is one of my favourite things about the company, everyone is friendly and very helpful. Although the office is almost 2 hours travel for me, I don't mind it because I really enjoy working here. I would definitely recommend Aristocrat to anyone looking to start off their engineering career, there's much that can be learned in the great work environment we have here at Aristocrat.
Akshay David
Recruitment Process
Aristocrat
---
What does the recruitment process involve?
Step 1 - Send in your cv, current GPA and a cover letting stating why we should hire you and why you want to work for us (No more than ½ page)?
Step 2 - Phone interview. If we like the look of your cv and covering letter, we will want to know more about you, where you see your career going, your interests and your communication abilities.
Step 3 - Psychometric Assessment. If you have done well in step 2, we will send out an online assessment to complete. This will focus on logical reasoning.
Step 4 -Assessment day. Those selected will be invited into the Aristocrat Games Studio to take part in a day of group activities, an individual presentation and an interview. We will observe you through all these scenarios assessing your social skills, interpersonal skills and communication abilities.
During the day you will meet with established graduates and employees from your chosen business unit. Starting at Aristocrat - The first day of work will be in Early 2017. You will participate in an orientation with other graduates and will be part Aristocrat's structured two year graduate program. Please send a copy of your resume, cover letter & university Transcript by clicking apply.
**To be eligible for this program you need to be a Permanent Resident or Citizen of Australia**