Australian Office of Financial Management Graduate Programs
The AOFM ensures that the Australian Government's financing needs are met cost effectively. The Office manages a debt portfolio of more than $600 billion and supports financial market activity through investment programs of $17 billion.
Australian Office of Financial Management currently has 0 opportunities.
Select the following options:
Past Australian Office of Financial Management Graduate Hiring Statistics
If you're interested in working at Australian Office of Financial Management, understanding when they have opened up applications for their graduate programs, graduate jobs and internships is helpful knowledge to have so you know when you might need to apply. Use the below information to see when Australian Office of Financial Management hires graduates, but more importantly what graduate degree's and other student attributes they target for their jobs.
---
Work rights
Australian Citizen (100%),
Past Australian Office of Financial Management Graduate Programs
Check out some of Australian Office of Financial Management's past jobs they have posted on GradConnection over the last 12 months. Understanding the details about what a graduate employer is looking for well before applications have opened can sometimes be the edge you need to secure your first graduate program.
---
Australian Office of Financial Management
AOFM is looking to engage one or more graduates to start in early 2021. Graduates work with senior staff and gain experience in wholesale financial markets involving aspects of risk, portfolio management, reporting, and sovereign debt management.
About the Australian Office of Financial Management
Australian Office of Financial Management
---
Purpose
The AOFM works to ensure the Australian Government's debt financing needs are fully met each year while managing the trade-offs between cost and risks for the cash and debt portfolios over the medium-long term. The AOFM also takes into account how its operations may impact domestic financial markets.
Guiding principles (AOFM values)
The AOFM, as the interface between Government and financial markets is required to exercise considerable judgement. It is necessary to balance the pursuit of government objectives and community outcomes with an understanding of the incentives that drive financial market participants. In this regard, it is important that the AOFM is seen in its day-to-day dealings to be:
of the highest integrity – we consistently act in a professional, respectful, transparent and impartial manner that will withstand scrutiny;
results focussed – we demonstrate a thorough understanding of our responsibilities and take pride in our work, owning decisions that we make;
responsive – we consult carefully and demonstrate initiative and the ability to adapt to changing circumstances; and
clear – we communicate in a straightforward and timely manner.
Activities
Our activities include:
issuing Australian Government Securities (AGS) in accordance with Government policy objectives (such as promoting sovereign bond market liquidity);
managing the aggregate daily cash balances in the Government's Official Public Account;
managing financial assets according to policy directives as they arise from time-to-time, or as part of broader portfolio management;
the settlement and payment of Commonwealth financial obligations on AGS;
maintaining a capacity to provide specialist advice within government on debt financing (including related financial market matters) and balance sheet management;
developing risk assessments to undertake cost effective management of the debt and asset portfolios;
where appropriate, supporting the efficient operation of the Australian financial system;
investing in the financial markets through the Australian Business Securitisation Fund and the Structured Finance Support Fund in accordance with Government policy.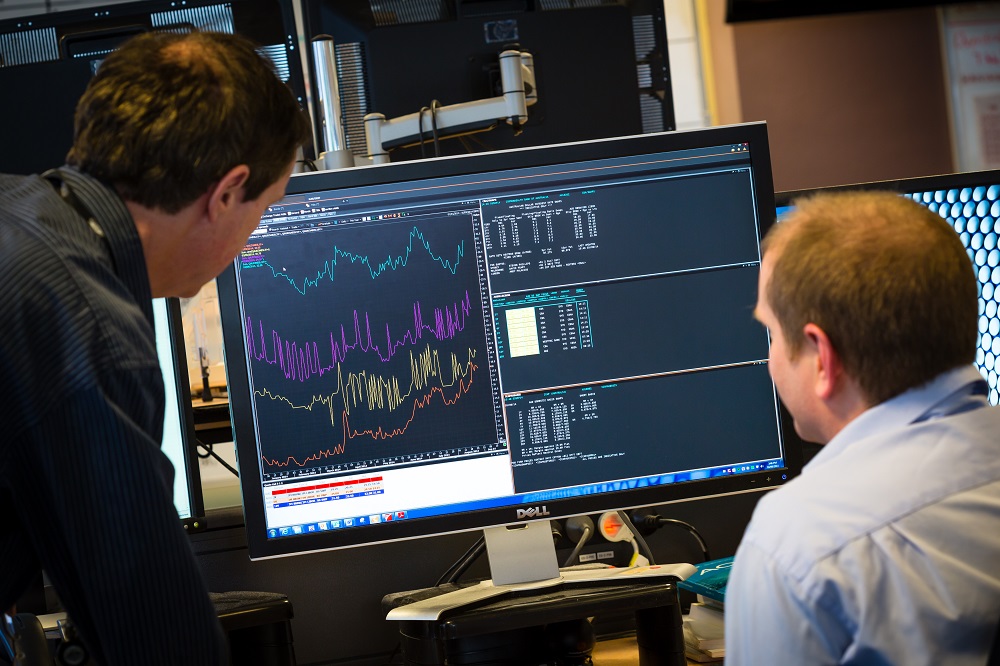 Operational Groups
Funding and Liquidity
Executes AOFM's bond issuance and cash management. They liaise with the traders who bid for bonds in the tenders run every week. They also liaise with departments, agencies, the ATO and the Reserve Bank of Australia (RBA) to reconcile government cash (revenue and expenditure) forecasts. This is an outward (market) facing role that requires clear communication and attention to detail under tight timeframes, particularly when updating the AOFM's treasury management and other systems. Close working relationships with Treasury and the Department of Finance are essential.
Global Markets and Business Strategy
Offers expertise and insights into the impact of market dynamics that influence global financial markets independently of or through regulatory and policy changes. GMBS also delivers specialist advice to other government agencies related to a wide range of financing challenges, including debt structure and pricing. This role relies on extensive experience in market operations, debt management and government policy. It plays on oversight role in the AOFM's administration of the Australian Business Securitisation Fund and the Structured Finance Support Fund.
A market intelligence function is also managed here and supported by staff from a number of business units across the office. They collect, analyse and interpret a wide range of economic and market data to gather insights on investor capital flows. This requires strong technical and analytical skills combined with a solid grounding in economic theory and financial market dynamics.
Portfolio Strategy and Research
The PS&R unit develops the AOFM's annual portfolio strategy. This involves analysing the dynamics that affect the portfolio, including decisions made by the AOFM as well as macroeconomic factors. Informed by research and modelling, the team guides the AOFM's strategic issuance decisions. This demands strong quantitative skills and the ability to draw practical conclusions from analysis.
Investor Relations
Act as the main point of contact for investors in Australian Government Bonds (AGS) and is primarily responsible for setting the AOFM's communication objectives. The team maintains ongoing engagement with the banks that act as intermediaries in the AGS market, together with investors within Australia and across the world (sometimes through major offshore investor update events). This is a client focused role requiring good relationship management skills and a sound understanding of the Australian economy and government bond market in a global financial market context.
Reporting and IT
The Reporting and IT Unit maintains the AOFM's treasury management system and associated SQL database. The team is responsible for the official record of the AOFM's transactions and prepares estimates of public debt interest in future years for the Budget. This team is detail oriented and technically skilled, and works with other teams across the office for the continual improvement of our database infrastructure.
Enterprise Risk and Assurance
Sets the agency's frameworks for governance, risk and assurance activities. The Risk Unit helps risk owners to develop mature understanding of enterprise risks (spanning strategic, portfolio and operational categories). The unit also assists in managing business resiliency. The Assurance Unit develops and tests business operating controls to reliably and efficiently reduce risk. This group's role demands an understanding of better practice risk and assurance principles and sound judgement in the application of these concepts to AOFM's business model.
Finance
Produces financial statements and interim reports on the AOFM's budget and administered accounts. The team comprises qualified accounting professionals required to deal with a range of interesting, and at times complex, issues of finance and reporting specific to the public sector and the finance industry.
Settlements
Facilitates the payment and receipt of funds between the AOFM and holders of AGS through the Austraclear system, ensures the timely exchange of funds for bonds that the AOFM issues, as well as meeting coupon obligations and redeeming bonds at maturity. The retail AGS operations are managed here through a contract with Computershare. This unit liaises directly with the AOFM's counterparts, Austraclear and the RBA.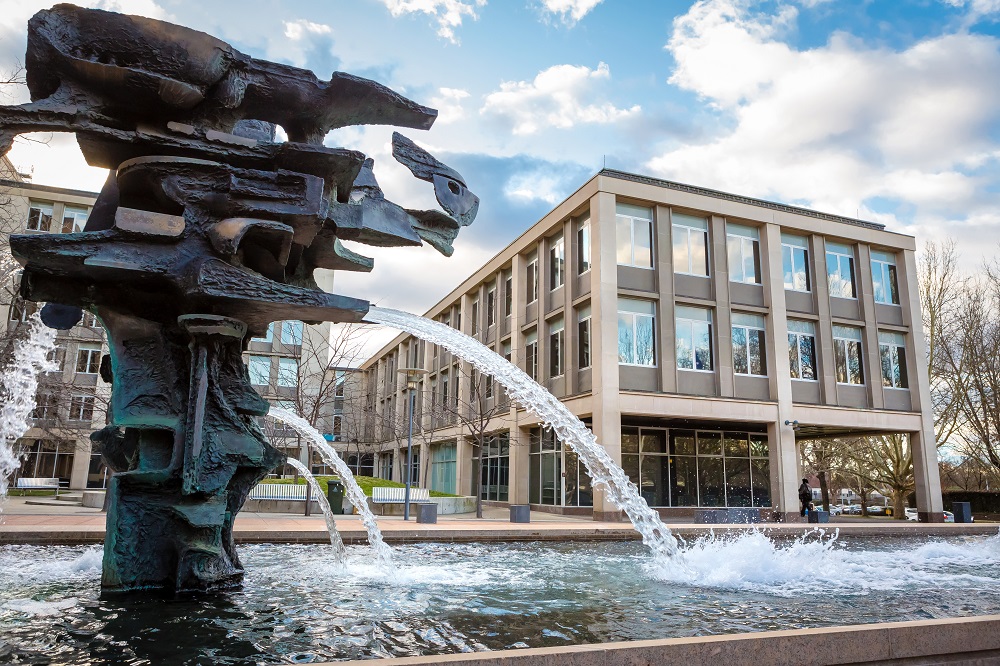 AOFM Graduates
Australian Office of Financial Management
---
The AOFM is committed to excellence in sovereign financial management. The AOFM Executive Group sees recruitment of high quality graduates as necessary to support this commitment. Graduate recruitment and development will also support the ongoing renewal of the AOFM by training and developing high calibre individuals who will be available for promotion through a range of position vacancies across the agency as and when they become available. In this regard AOFM will have ongoing ready access to a pool of staff with the capability, technical skills and developing experience relevant to the AOFM's operations.
It is the intention of AOFM to advertise annually for graduates; the decision to recruit will be based on the capacity to absorb new recruits and the quality of applicants.
Graduates will participate in an eighteen-month tailored development plan that will include structured training and networking opportunities. Graduates integrate into AOFM business throughout this program and continue working with the AOFM when the program completes.
Graduates will be exposed to core APS skill development, central agency networking opportunities, and whole of government graduate activities.
In addition to this and engaging in AOFM business, graduates will:
have relevant business software skills assessed and upskilled where needed within a month of commencement;
have had a briefing from each AOFM Group Head on Group activities and priorities by the end of the third month;
attend introductory seminars to obtain a general overview of the Australian parliamentary system of government;
participate in a familiarisation visit to the Reserve Bank of Australia;
undertake the Australian Financial Markets Association's Financial Markets Program;
learn the history of AOFM;
after the first year:
present to the office on a topic of their choice as part of the AOFM internal seminar series, and
attend the KangaNews Debt Capital Markets Summit; and
mark the end of their graduate program at an office-wide celebration.
The outcome of graduate program depends on both the individual recruit and the how AOFM managers and colleagues contribute to their success. Such contributions will ensure that AOFM is able make the most of its investment in graduate recruits.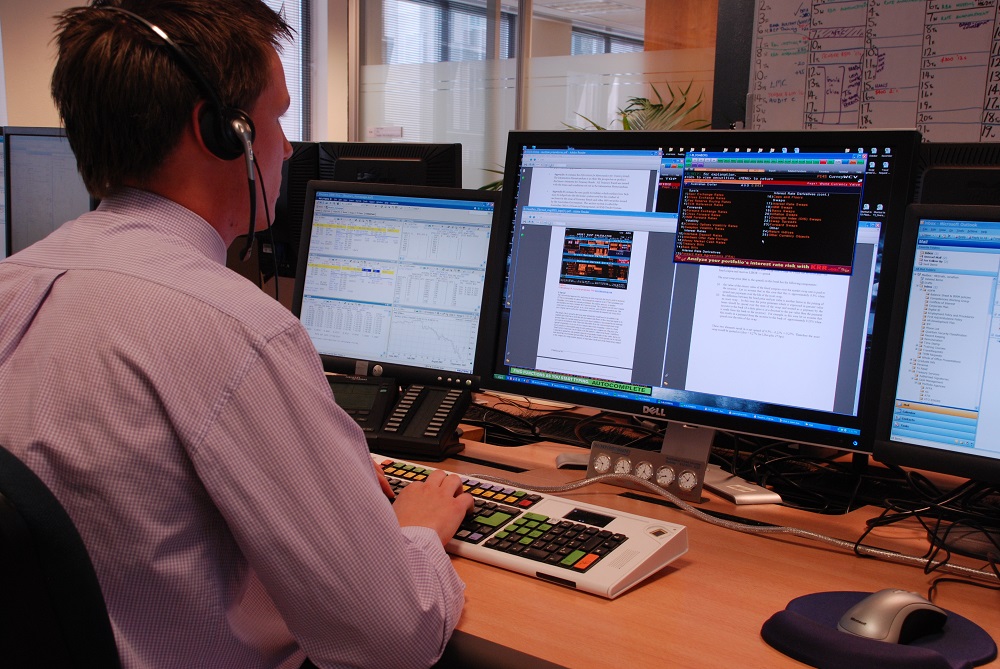 Why Join AOFM?
Australian Office of Financial Management
---
This is a small agency where you have the opportunity to make a difference to Australia. Each employee is valued for the positive contribution that they make to our operations.
What we offer
Pay and conditions
Our terms of employment are set out in the AOFM Enterprise Agreement 2015-2018.
Some of the benefits of working at AOFM include:
a standard working week of 37.5 hours;
15.4% superannuation contributions;
4 weeks of recreation leave per year;
3 weeks of personal leave per year;
16 weeks paid maternity leave;
2 weeks paid parenting leave for spouses or partners; and
we will cover reasonable relocation costs to Canberra.
Opportunity for growth
The AOFM is a small agency and this gives employees access to mentoring from experienced professionals as part of their day to day work. It also offers the potential for exposure to a broader experience than can be the case in a section of a large agency or Department. Learning from your colleagues, you will develop your knowledge of financial markets, portfolio management and risk management.
We are committed to the ongoing development of our employees. Where appropriate, we arrange for employees to attend conferences, courses, and industry forums. This includes tertiary study or professional qualifications relevant to your role. The AOFM recognises that staff training and development, including on-the-job opportunities, are key to maintaining a high performing work environment.