BAE Systems Graduate Programs & Internships
BAE Systems' advanced technology has kept critical Australian people, information and infrastructure secure for more than 65 years.
With a team of more than 3,500, we produce some of the world's most advanced technologies. To deliver this, we employ some of the most skilled people in Australia. BAE Systems has no active opportunities at the moment.
See who's currently hiring with our Job Search!
Search for jobs
From a dusty paddock in Woomera in 1954 to being selected in 2018 to deliver the next generation of advanced anti-submarine warships in Adelaide, we've come a long way in 65 years of operation in Australia.
With around 3,500 people working across the country, our defence solutions produce some of the world's most advanced technologies. To deliver this, we employ some of the most skilled people in Australia. Engineers, skilled tradespeople and professionals from a wide range of occupations make up the BAE Systems team.
Our talented people enjoy an inclusive and safety focused culture, competitive benefits and family friendly, flexible work practices.  As a team were are innovative, bold and trusted.  We apply our talent where it counts.
Working in an exciting, high-tech industry gives us a responsibility to develop Australia's skills for the future. We do this by investing in our people.
Recruiting new talent is not only important for growing our future workforce, but it also provides new and diverse perspectives, critical to ensuring that innovation flourishes.
We recognise the value of our employees with benefits such as flexible work options and flexible leave provisions and we foster a diverse, inclusive and environmentally friendly workplace.
We are an equal employment opportunity employer and value the benefit that true diversity and inclusion brings. In 2018 we were proud to be recognised as an Endorsed Employer for Women by DCC Jobs in Australia and in 2016 we were proud to be the first Defence company to launch a reconciliation action plan.
We encourage you to consider joining the BAE Systems team and apply your talent where it counts.
The future is bright for BAE Systems Australia's current and future graduate employees.
We employ new graduates every year across the country. Whilst the number of opportunities varies each year, we typically offer roles within:
Engineering
Project management
Commercial & Procurement
Finance
Human Resources.
Our graduates enjoy:
A tailored graduate career plan
Structured rotations
An annual national graduate conference   
Extensive training and development 
Mentoring and support
A competitive salary and benefits and a bi-annual salary review
Interesting and inspiring work
Opportunities to collaborate with Graduates across the country
Family friendly, flexible work practices and policies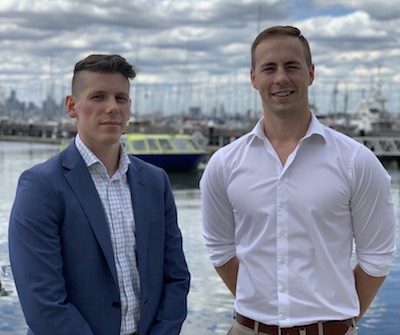 We also support a graduate committee who in turn, support other graduates across the organisation. The committee manages a graduate intranet site, a regular newsletter and blog not to mention numerous social and networking events.
In an effort to increase opportunities in the defence industry for highly skilled employees, we remain committed to increasing our investment in graduate employment and collaboration with academia.
BAE Systems will contribute up to $10 million towards the Joint Open Innovation Network (JOIN) to support new university engineering scholarships, internship and undergraduate industry placements. This project will also involve the creation of new defence-focused courses, and targeted research and development.
We're committed to advancing the next generation. An outstanding and supportive start to your career starts here!
Applications open in February.
In 2018 BAE Systems launched a new Internship program. Offered in various locations around Australia, the key features of the new program include:
12 week structured (and paid) internship
Interesting and meaningful work
Opportunities to collaborate with Interns and Graduates across the country
Establish learning goals and performance evaluation at the end of the 12 week placement
End of internship presentation opportunity to share key learnings and achievements
Early consideration for graduate opportunities
We are also proud of our association with CareerTrackers who provide interns into our program. CareerTrackers is a non-profit organisation who create internship opportunities for Indigenous university students. In 2018 we announced a 10 year agreement CareerTrackers and committed to placing 8-10 interns annually.
As our HR Director Shelley Willsmore said;
"We are committed to bridging the gap for Aboriginal and Torres Strait Islanders and we're doing this both by partnering with Indigenous businesses to grow our supply chain and through our recruitment of apprentices, trainees, vocational students and graduates.  
"Internships are a great way to provide students with a taste of working in the defence industry and means they will be a step ahead when it comes to recruitment as graduates or apprentices.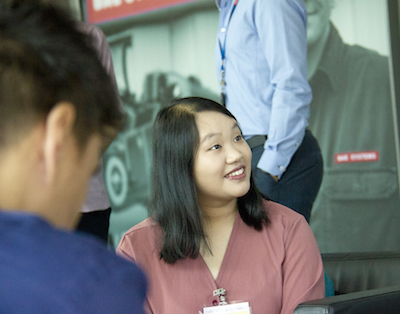 "There's never been a better time to be thinking about a future career in Defence."
To be eligible to apply for an internship, you must be in your penultimate year of study and studying a degree level qualification in an appropriate discipline.
You will also need demonstrated team work, communication and problem solving skills coupled with a strong desire to learn and a flexible approach to work.  Due to the nature of our work, you'll also need to be an Australian citizen and eligible for Australian Defence security clearance.
Applications will open in September.
Passionate people work at BAE Systems; people who contribute to some of the most interesting technical projects of our time.
While diverse in terms of our backgrounds, perspectives and the skills we each bring to our roles, we uphold a set of core values and, collectively, we are proud to be a part of BAE Systems. We're applying our talent where it counts.
If you are looking for an exceptional beginning to your career and true inspiration in your work, then look no further. Our work is interesting, innovative and rewarding. Above all, our work is inspiring and it counts.
Why BAE Systems?
You will be respected for the contribution you make, given the freedom and trust to be the best that you can be and you will have the opportunity to make a difference. You'll also enjoy great working conditions, a supportive team- based culture, inspired work, a commitment to diversity, inclusion and flexibility and superior training and development opportunities.
As part of our inclusive culture, you'll also discover that it's not just what we do but how we do it that counts. Our work is underpinned by a strong set of values and a social responsibility framework that ensures our focus remains on what really matters – safety, ethics, environmental sustainability and investing in our people.
At BAE Systems we do work that matters and we are proud of what we do. We apply our talent where it counts.
Diversity Matters at BAE Systems

BAE Systems is one of Australia's leading Defence and security businesses. Whilst successful, we must continue to evolve to ensure that we can sustain success in the years and decades ahead.
Part of this evolution will see us further developing the diversity of our workforce. Different types of people possess unique skills, experiences and perspectives and when we put them together, we know we will improve our problem solving, leadership and decision making. But simply recognising that we will benefit from a broader blend of people at BAE Systems isn't enough. We are acting on it!
We focus on attracting and retaining talented people from diverse backgrounds and helping them to develop their skills and build successful careers. We also work hard to create an inclusive environment in which all employees feel valued and have the opportunity to fulfil their potential and contribute to our business success.
For us it's about balance; balanced views, balanced teams and balanced employee benefits and business requirements. Our diversity and inclusion strategy is based on five key pillars:
Diverse teams 
Inclusive leadership 
Agile work (flexibility)
Advancing the next generation 
Indigenous opportunities
While our recruitment process is always merit based, our goal is to achieve a 50/50 gender balanced graduate intake each year. Our commitment to diversity doesn't end there:
On 17th March in 2016 we launched our Reconciliation Action Plan (RAP) further supporting our diversity and inclusion goals. We are proud to have been the first Defence company in Australia to detail our commitments to support Aboriginal and Torres Strait Islander employees and the wider communities in which we operate in this way. To learn more about our RAP, please visit: www.baesystems.com/en-aus/our-company/bae-systems-australia/rap
We're also proud in 2018 to announce a 10 year agreement with CareerTrackers. CareerTrackers is a non-profit organisation who create internship opportunities for Indigenous university students. We're committed to placing 8-10 interns annually and were thrilled in 2019 to have a number of the CareersTrackers interns from 2018 join us in graduate and other full time roles.
In January 2018 we were proud to be recognised as an Endorsed Employer for Women by DCC Jobs. DCC Jobs is Australia's only jobs board which vets employers before they can advertise jobs. The pre-screening process includes identifying the level of support for flexible working, equal pay, gender neutral paid parental leave, targets for women in leadership, access to mentor programs and much more.
BAE Systems has embarked on a number of initiatives to address gender balance such as annual pay equity reviews, establishment of recruitment targets and policies/processes to support an increase in the number of women hired into the organization, networking groups, mentoring, identification and development of high potential women and support for events such as International Women's Day and International Women in Engineering Day. We are also committed to retaining our annual accreditation with the Workplace Gender Equity Agency (WGEA). Whilst hiring and promotion decisions are always merit based, we're committed to addressing gender balanced. Why? Because diversity makes good business sense.
When it comes to flexibility; BAE Systems walks the talk. There is no one size fits all in terms of the way people work the best and working flexibly allows us to find what works for us. We call it agile work. Agile work covers; work practices, workplaces and technology and promoting a work/ life balance. Working flexibly is part of our culture.
We welcome and strongly encourage applications from women, Aboriginal and Torres Strait Islanders for all of our advertised job opportunities.