Department of Environment, Land, Water and Planning and Department of Jobs, Precincts and Regions – Science and Planning Graduate Program Graduate Programs and Jobs
The Science and Planning Graduate program is a joint initiative of the Department of Environment, Land, Water and Planning and the Department of Jobs, Precincts and Regions (Victorian Government). Work with us to create a liveable, inclusive, and sustainable Victoria with thriving natural environments.
Department of Environment, Land, Water and Planning and Department of Jobs, Precincts and Regions – Science and Planning Graduate Program currently has 0 opportunities.
Select the following options:
About Us
Department of Environment, Land, Water and Planning and Department of Jobs, Precincts and Regions – Science and Planning Graduate Program
---
The Department of Environment, Land, Water and Planning brings together Victoria's climate change, energy, environment, water, forests, planning and emergency management functions into a single department to maximise connections between the environment, community, industry and economy. We recognise the link between the built and natural environment in the quality of our lives, and work to accommodate population growth while maintaining world class liveability and protecting our heritage for future generations.
The Department of Jobs, Precincts and Regions is firmly focused on Victoria's economic recovery and growth, ensuring it benefits all Victorians – by creating more jobs for more people, building thriving places and regions, and supporting inclusive communities.
Our challenge is to improve Victoria's liveability with a population that is expected to almost double by 2050, while responsibly tackling climate change and protecting our natural environment, infrastructure and heritage for future generations.
Graduate Program
Department of Environment, Land, Water and Planning and Department of Jobs, Precincts and Regions – Science and Planning Graduate Program
---
About the program 
During the two year program you'll get: 
varied rotations across Victoria to develop your skills and explore different areas of the business 
a starting salary of more than $60,000
learning and development opportunities tailored to your career goals 
flexible working arrangements 
a promotion and pay rise to more than $72,000 at the program's end
mentoring 
an excellent social and networking base with other graduates
Where you'll work
Graduate roles are available all over Victoria. When applying for the program, you can tell us your role preference.
What we look for 
We're less interested in your university grades and more interested in who you are. We look for candidates who are motivated to work in our Departments. We look for strengths in:
Verbal and written communication
Critical thinking and problem solving
Innovation and continuous improvement
Flexibility and adaptability
Integrity
Join the ranks of more than 250 program participants who have participated in a variety of roles, industries and projects across Victoria over the last 20 years.
Application Process
Department of Environment, Land, Water and Planning and Department of Jobs, Precincts and Regions – Science and Planning Graduate Program
---
At this stage, you will be asked to complete an online form and tell us about yourself. You'll be asked to respond to motivational question and behavioural based questions.
You will also need to upload your resume. You do not need to upload a cover letter.
If you are successful in progressing to this stage of the process, you will be asked to complete an online verbal numeric and abstract reasoning test (these tests are often called psychometric tests). It is a 20-minute timed assessment.
You'll need stable internet access.
If you would like some help with preparation for online testing, we recommend asking your university career advisors who will be able to provide assistance.
If you get a satisfactory result in the online tests, you will be invited to the assessment centre. The assessment centre will include:
An interview
Group activity
Written activity and individual presentation
All assessment centres will be conducted virtually. 
We make the environment as comfortable as possible so you can adequately demonstrate your skills.
The final part of the selection process is the interview. By this stage, there are usually 3 to 4 candidates for each graduate role.
At the interview, you'll be able to elaborate on your skills, experience and achievements.
You will be interviewed by people from the Department. We recommend taking the opportunity to find out who is on the interview panel and what their roles are in the organisation.
You will also have the opportunity to ask questions about the role and Department, so come prepared with questions.
We'll let you know if you're successful and you'll receive a formal offer to join the program.
Roles available for the 2022 Intake
Department of Environment, Land, Water and Planning and Department of Jobs, Precincts and Regions – Science and Planning Graduate Program
---
During the 2-year program you'll get to experience three eight-month rotations to develop your skills and explore different areas of the business. Graduate roles are available all over Victoria. When applying for the program, you can tell us your role preference. 
Read about the varied graduate roles available for the 2022 intake
Positions numbered 1 to 10 are at the Department of Environment, Land, Water & Planning (DELWP) and positions numbered 11 and 12 are at the Department of Jobs, Precincts and Regions (DJPR).
Position 1 – Project Officer (DELWP Forest Fire and Regions - Grampians)
Location: Negotiable within Grampians Region / Knoxfield / Grampians Region
The Grampians region is a supportive, inclusive and progressive team environment that allows flexibility to work across the region to deliver for government and the community.
Your introduction to DELWP will immerse you in forest planning and the development of the Grampians Forest Management Plan in Forest Fire Operations Division (FFOD). You will experience planning, communication and engagement approaches through this context.
Your second rotation will involve you in Victoria's 'Big Build,' statutory planning, biodiversity conservation and threatened species management. You will build on communication and planning skills developed in your first placement with your base in the Natural Environmental Program branch, Regional Directorate (RD), Port Phillip Region.
Your final rotation in Grampians Region will enable you to leverage the foundational work and networks developed earlier to support Aboriginal self-determination priorities and reform. You will build your cultural competency and choose a project to deliver that supports your interest and the broader needs of Traditional Owner groups and the region. Based in the Community and Partnerships branch of the Regional Directorate you will work with and support FFOD and the RD staff.
Position 2 – Bushfire Risk and Evaluation Officer (DELWP Forest Fire and Regions – Loddon Mallee)
Location: Epsom / Ballarat / Epsom
Loddon Mallee Region is seeking a graduate with a technical bent and a degree in science, land management, ecology or related fields. The position will work on a range of projects focusing on developing strategies to improve bushfire management across tenures (i.e. both public and private land), how to implement these and follow-up evaluation
While in Rotation 1 you will develop skills with ArcGIS, fire behaviour modelling, risk assessment (using ISO 31000 standards), working with and managing big datasets, stakeholder engagement and monitoring of fuels and environmental indicators responsive to fire.  Monitoring is likely to involve field work in remote parts of Victoria undertaking both fuel, and flora and fauna surveys.
The Rotation 2 focus in on the role of DELWP as a public land manager and administrator in the Land and Built Environment (LBE) team based in Ballarat, Grampians Region. The graduate will gain experience in and understanding of using best practice customer service and engagement regarding property information as it relates to a range of Crown land, interpreting and applying legislation, policies and procedures, field inspections to assess public land condition and values, and preparing reports and recommendations relating to Crown land use and occupancy.
The final rotation in Epsom (Bendigo) requires a suitably skilled applicant to work closely with regional, district and strategic planning teams in Forest and Fire Operations to review the completed planned burning program across the region. The applicant will assess planned burns through a range of methods including satellite and aerial imagery and ground truthing. A report will then be compiled on the completed assessments and recommendations written to help improve the planned burning program. This placement will allow the applicant to develop strong skills in fire management and a holistic understanding of how fire interacts within different landscapes.
Position 3 – Science Graduate Officer (DELWP Forest Fire and Regions - Hume)
Location: Ovens / CBD / Benalla or Wodonga
Over 3 placements (2 in Hume Region and one at DELWP Head Office in East Melbourne) the graduate will receive practical field experience in a busy forest and fire district; a solid grounding in forest and fire management policy, and experience working in a regionally based biodiversity team.
The first rotation is in the Forest and Fire Operations team at our Ovens office in the Ovens District of Hume region. You will be trained, accredited and deployed as an operational firefighter, participate in the planning and delivery of the 21/22 planned burning program and be involved various aspects of forest management including visitor management, bushfire recovery programs, road construction and maintenance,  cultural heritage management, biodiversity protection, and community engagement.
The second rotation will be with the Forest and Fire Knowledge, Planning and Risk branch at DELWP Head Office in Melbourne. The branch implements forest and fire policy through research and development of for land management planning, risk assessment, monitoring and evaluation and community engagement. In this role you will support DELWP's six regional planning teams to develop new strategic land management plans for state forests. You will support senior planning staff to implement approaches to state forest management including the management of tourism, climate change adaptation and cultural landscapes management.
In the final rotation the you will return to Hume Region to work in the Natural Environment Programs team based at either Benalla or Wodonga. During this placement the graduate will help implement Biodiversity 2037 (https://www.environment.vic.gov.au/biodiversity/biodiversity-plan) by designing and delivering programs and on-ground activities to help stakeholders and key partners connect with and appreciate our diverse natural environments in Hume Region.
Position 4 – Fire and Ecology Project Officer (DELWP Forest Fire and Regions – Gippsland)
Location: Bairnsdale / CBD / Bairnsdale
This position will focus on a broad range of fire management programs including fire ecology field work; through supporting the development and application of state-wide bushfire risk assessment tools to support and improve approaches to forest and fire management fire ecology outcomes. The position will also consider opportunities to strengthen fire science linkages and understanding between fire management practitioners and community groups. 
Projects include: 
Validating tolerable fire interval for EVC/EFGs and assessing ecosystem health 
Building staff capacity to identify KFRS and understand how plants can help guide the frequency of planned burning across the landscape. 
Integrate fuel management planning with ecological outcomes. 
Undertake fuel management planning and delivery. 
Working with internal and external stakeholders, to apply contemporary research findings that assist with consideration of the importance of mitigation, suppression, prevention and other activities for reducing risk and improving outcomes to human life, ecosystem resilience, environmental values, state-wide infrastructure and water quality. 
Key skill sets desired include field survey experience, GIS or mapping system experience, natural resource management, ecology or geography studies, and experience with fire management.
Position 5 – Environment and Sustainability Officer (DELWP Forest Fire and Regions – Port Phillip)
Location: Knoxfield / Geelong / Knoxfield
Are you keen to use your science credentials, analytical and communication skills to contribute to a more sustainable Victoria and improved management of some of our precious public land?  
In this role you will benefit from a wide variety of experiences in public policy, administration and land management planning, providing a sound platform from which to launch a career in sustainability and natural resource management.
Rotation 1 – (Knoxfield – Community & Partnerships) will focus on informing and working with community to support Victoria's transition to a more sustainable energy future.  
Rotation 2 – (Geelong – Major Projects, Barwon South West) will focus on progressing the Great Ocean Road Management Reform and the Revitalising Central Geelong Action Plan.
Rotation 3 – (Knoxfield – Land and Built Environment) will focus on Engagement and support of volunteer Committees of Management, who are delegated to manage Public Land on behalf of the community.
Throughout, you will have the support of targeted professional development, mentoring from experienced senior managers, a constructive work culture and flexible employment practices.
After the program, the graduate will secure an ongoing position in the Port Phillip region. The position will be developed in partnership with the graduate over the two years based on the skillsets learned, the interests of the graduate and business area needs.
Position 6 – Project Officer (DELWP Forest Fire and Regions – Barwon South West)
Location: Geelong / Knoxfield / Geelong and/or Anglesea
Have an interest in coasts? 
The Barwon South West Region has an exciting opportunity for a graduate recruit to gain experience across a variety of business areas and offices of DELWP relevant to coastal management and planning. 
Over the two-year program, the graduate will build an important suite of skills to kick start their career at DELWP including:
Project and program management 
Community and stakeholder engagement 
Policy and planning
Regulatory frameworks and approval processes 
Rotation 1: Geelong - State-wide Coastal Programs team
Support complex projects to repair, and upgrade coastal protection assets and ensure compliance with standards. Get involved with community engagement with Coast Care Victoria including the Summer by the Sea program.  
Rotation 2: Knoxfield – Land and Built Environment Team 
Support planning, delivery and community engagement for coastal protection and beach renourishment projects around Port Phillip and Western Port. 
Rotation 3: Geelong / Anglesea – Forest Fire Planning Unit and Otways District Team
Help plan and deliver the Great Ocean Road Coastal Trail among other exciting recreation projects in the Otways district. Gain insight into what it means to be a land manager, with a focus on provision of recreation experiences that are mindful of other forest and park values including biodiversity and cultural heritage.  
After the two-year program, the ongoing position in the Barwon South West region will be developed in partnership with the graduate over the two years based on the skillsets learned, the interests of the graduate and business area needs.
Position 7 – Forest Fire Policy and Planning Officer (DELWP Forest Fire and Regions – Policy & Planning Division)
Location: CBD / Bairnsdale / Irymple
Ground your scientific knowledge by working with land managers and policy makers to grapple with some of Victoria's most complex and challenging environmental concerns. Work with high performing teams in a number of locations across Victoria an apply your environmental management skills to manage Victoria's unique ecosystems (Gippsland's tall forests and the Mallee) in the context of threats such as Bushfire and grazing while promoting biodiversity, nature based tourism and enabling Traditional Owners to manage Country in a more self-determining way.     
The role begins in the Knowledge, Planning and Risk branch who supports the implementation of forest and fire policy through research and development of processes for land management planning, risk assessment, monitoring and evaluation and community engagement. You will support senior planning staff to implement approaches to state forest management including the management of tourism, climate change adaptation and cultural landscapes management and gain experience in the application of policy and environmental sciences to develop land management planning systems, policy reform and its application and understanding the role of government in enabling self-determination in cultural landscapes management.
Rotation two in the Risk and Evaluation team in Bairnsdale will include modelling fuel management leverage over bushfire spread and behaviour characteristics in Gippsland and supporting the Risk and Evaluation team in day to day activities in risk analysis and provision of information to internal and external stakeholders regarding the Gippsland Fire Management Strategy. Skills gained include problem solving and analysis, use of Phoenix Rapidfire, python R and balancing competing interests and demands.
The third rotation in Irymple joins the Mallee District of the Forest and Fire Operations supporting the increase of sustainable management of public land by documenting a Mallee District State Forest Grazing Management Plan. The role will require meeting partners and stakeholders, conducting site visits and developing an annual monitoring program.
Position 8 – Environmental Planner - Assessor (DELWP Planning – Planning Facilitation)
Location: CBD / CBD / Benalla (TBC)
The Environmental Planner -Assessor (Science Graduate) will work across both regional service delivery and head office roles.  They will develop a well-rounded knowledge of environmental planning and environmental impact assessment, as well as working in government policy development and land use decision-making. 
During the first rotation, the graduate will have the opportunity to develop skills and experience in environmental impact assessment (EIA) for large projects across Victoria. The role will support the Minister for Planning and government to assess and make timely, informed decisions on projects with potentially significant environmental effects. This will involve assisting the team with administering EIA processes including liaising with agencies providing advice on environmental effects and coordinating environmental assessment and statutory processes. It will also engage with proponents to evaluate and refine their proposals including advising on community engagement and environmental policy.
During the second rotation the graduate will spend time in head office in Planning Systems Reform where they will focus on statutory policy and policy implementation, policy and project support to environmental and natural resource priority initiatives, advice to a variety of stakeholders on policy, statutory and land use issues, state-wide planning scheme amendments and strategic plans. The graduate will gain experience in working in government and the role of the land use planning system and Victoria Planning Provisions to  deliver government policy objectives, including community resilience to natural hazards such as bushfire and flooding, and understanding government priorities and policy development processes.
During the final rotation the graduate will work in the Hume regional office (Benalla) where they will focus on providing advice to the Minister for Planning on planning scheme amendments and development projects for the Hume region. The graduate will gain experience in assessing a variety of projects and issues against State and Local Planning Policy.
Position 9 – Graduate Planner (DELWP Planning – Planning Reform)
Location: CBD all rotations
The Graduate Planner –Graduate Policy Officer will work collaboratively across the Planning Group to assist with planning policy and statutory responsibilities of the portfolio, together with delivery of priority projects. 
During the first rotation, the Graduate Policy Officer will be provided with the opportunity to develop a statutory planning skill base and gain exposure to the statutory planning systems reform functions that support Victoria's Planning, Building and Heritage System. The Planning and Building system plays a key role in supporting the growth of cities and regions, in particular through ongoing improvement to the Victoria Planning Provisions and Planning Schemes. There will also be the opportunity for input into the state-wide planning scheme amendment process and gain exposure to local government councils and key stakeholders across Victoria.
During the second rotation, the Graduate Policy Officer will support the Bushfire Planning Recovery Coordination branch following the 2019/20 Eastern Victorian bushfires. As part of the team, the Graduate Policy Officer will assist the team with cross-government bushfire recovery efforts. The graduate officer will support and assist the Bushfire Recovery Coordination branch with the strategic planning, policy development, and the delivery of bushfire recovery activities in partnership with key agencies and impacted local government councils and communities.
During the third rotation the Graduate Planner –Graduate Policy Officer will be provided with the opportunity to provide statutory services to deliver the Minister for Planning's responsibilities in relation to the authorisation and assessment of planning scheme amendments, planning permits and other requirements of planning legislation and instruments. The role may also involve providing support to officers in the preparation of Ministerial briefs, delegated and Ministerial correspondence, Parliamentary information, as well as assisting senior staff, and managing relationships with stakeholders including councils, government agencies and proponents.
Position 10 – Policy Officer (DELWP Environment and Climate Change - Biodiversity)
Location: CBD / Heidelberg / TBD within Gippsland Region
The Environment and Climate Change Group is looking for a science graduate to join the department, beginning with completing a two-year placement in the grad program as a Policy Officer in the Biodiversity Division. 
The first rotation will be in the Biodiversity Strategy & Knowledge branch working on a refresh of the Protecting Victoria's Environment –Biodiversity 2037 policy (Bio2037). Bio2037 is Victoria's innovative and contemporary approach to managing biodiversity. It brings together the latest conservation science and social science to help halt the overall decline of our biodiversity. The Policy Officer will contribute to the Bio2037 refresh project by undertaking policy analysis and preparing briefings.
The second rotation will be at DELWP's biodiversity research Arthur Rylah Institute (ARI). The graduate would work alongside an experience researcher and would support whole of institute activities across topics such as behaviour change science program, communications program and/or engagement program with a deep dive into one or two specific research projects (to be negotiated based on the candidate).
The third rotation will be based at a DELWP office in Gippsland. The graduate will work on regional implementation of biodiversity management activities. Subject to funding decisions for 2023/24, the graduate might work on regional implementation of the Biodiversity Bushfire Response and Recovery Program.
Position 11 – Environmental Scientist - Graduate (DJPR Rural and Regional Victoria - Resources)
Location:  CBD / CBD / Regional (TBC)
The Resources Branch is looking for a graduate to work across the Earth Resources Regulation Unit for 24 months with placements across three areas. The successful applicant will support the earth resources regulator in ensuring that environmental impacts from mining, quarrying and petroleum industry sectors are minimised and effectively managed. 
The first rotation will support the Technical Services team within the Earth Resources Regulation in providing advice on a range of documents e.g. work plans, environmental management plans and rehabilitation plans, at various stages including impact assessment, compliance and rehabilitation.
The second rotation will support the Assessments team, Earth Resources Regulation, in assessing, evaluating and making recommendations on applications (and variations to applications) to undertake works in the Earth Resources Sector.
The third rotation will assist the Compliance team, Earth Resources Regulation, in identifying, planning and reporting on compliance activities based on identified risks within the various industry sectors. Building on the experience gained in the previous rotations, the graduate will develop an understanding of the application of legislation in monitoring compliance in the resources sector.
To qualify for this role, applicants must have completed a Bachelor of Science or Engineering degree in a field related to this role, such as environmental or natural resources management.  
Position 12 – Policy and Planning Officer (DJPR Forestry and Climate Change)
Location:  CBD all rotations
An exciting opportunity exists for a graduate to work in the Forestry and Climate Change group within DJPR. Forestry and Climate Change works with commercial forest industries to maximise economic value from Victorian timber production and processing (plantations and native forests on public and private land) and assists industry to adapt to environmental, social, and economic change.  The group also leads the implementation of the Victorian Forestry Plan and the coordination and policy role to sustainably manage forest and game resources, including working collaboratively to support the aspirations of Traditional Owner communities in Victoria. 
Additionally, the group leads delivery of DJPR's obligations under the Climate Change Act 2017 and contributes to whole-of-government work on climate change and energy reform.
The first rotation will be based in the Avalon Precincts Team, where the graduate will undertake policy and research support on the development of advice for senior policy staff within the Avalon Precinct Unit, DJPR executive, the Secretary and the Minister for Business Precincts.
The second rotation in the Climate Change and Industry Transition Team will see the graduate assisting in developing policy advice in support of the government's climate change and energy transition agendas. In addition, the role will involve preparing written briefs for DJPRs executive and Ministers, portfolio briefing on the Cabinet's agenda, research and analysis, liaising across DJPR and other departments to influence outcomes, and contributing to project planning and delivery. 
The final rotation will be in the Forestry and Game team and will involve providing support to Senior Policy Officers in the development of policy advice for the DJPR executive, Secretary and Minister for Agriculture.
Graduate Stories
Department of Environment, Land, Water and Planning and Department of Jobs, Precincts and Regions – Science and Planning Graduate Program
---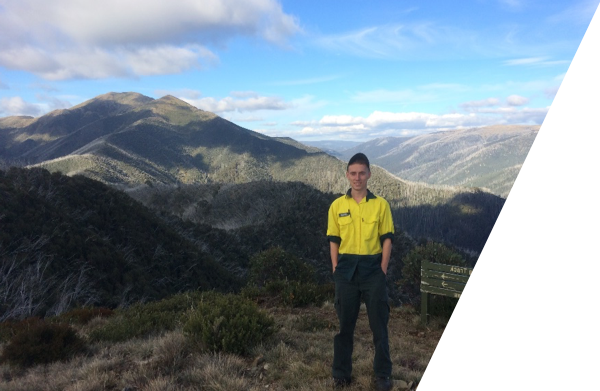 Daniel Littlewood
The grad program has been a fantastic entrance into the world of full time employment. I have been so lucky to have had the experiences and the opportunity the program has provided and to meet so many great people. I never thought I would be doing the work I'm doing now but I'm loving (almost – there is always the paperwork) every moment!
"After three weeks of fog – seeing the sun and a clear sky is one of the most glorious feelings you can imagine. It was also great to be apart of the Upper Murray family and have such a close knit and supportive bunch of co-workers."
---

Georgia Wellington
I have had held three different roles with DELWP in the last two years. I have worked both at head office and regional. All my roles have fostered different skills, knowledge and experience. However, all my roles have also been within the Planning Group. I cannot think of a better opportunity for an urban planning graduate fresh out of university than to gain such diverse experience nevertheless specifically focused on the planning profession. Diverse opportunities for learning and professional development are layered on top of this and have allowed me to develop new areas of interest, for example in affordable housing, community engagement and firefighting.
---

Jessica Merritt
"I learnt the power of interagency networks and communication when it comes to resolving issues and achieving join goals.
Developing my understanding of forest management, including the science behind it and the misconceptions surrounding it, proved very valuable.
The Graduate Program provides a safe, supportive environment for you to push yourself and achieve things you'd otherwise have never thought were possible.
---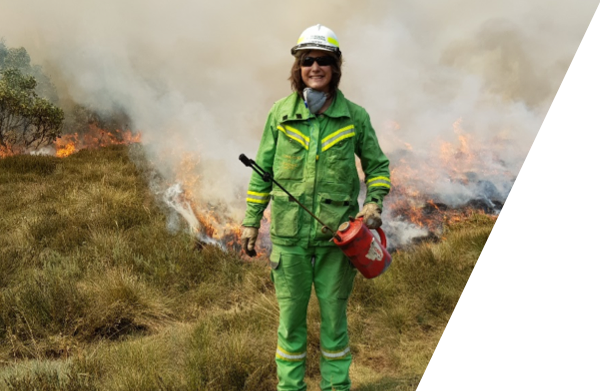 Andrew Geschke
I couldn't recommend the program enough. It's been an awesome start to my career and the program has allowed me to work, learn from and befriend some of the most amazingly intelligent, passionate and driven people. I must emphasise how important it was to have CBD and regional rotations which helped me contextualise and understand the perspectives and challenges faced by both the department and local communities. The flexibility and support of my supervisors to pursue projects that interested me and develop skills I had never considered has made the last two years both rewarding and enjoyable. Shout out to all my amazing colleagues that were so welcoming and supportive throughout the program.
A Day in the Life
Department of Environment, Land, Water and Planning and Department of Jobs, Precincts and Regions – Science and Planning Graduate Program
---
Lloyd, Graduate Project Officer at the Department of Environment, Land, Water and Planning
Lloyd studied a Bachelor of Laws and Bachelor of Science at Monash University. The graduate program is a great opportunity to try out any interests you might have, without fully committing to one stream, whether it's in policy, fire management, biodiversity etc.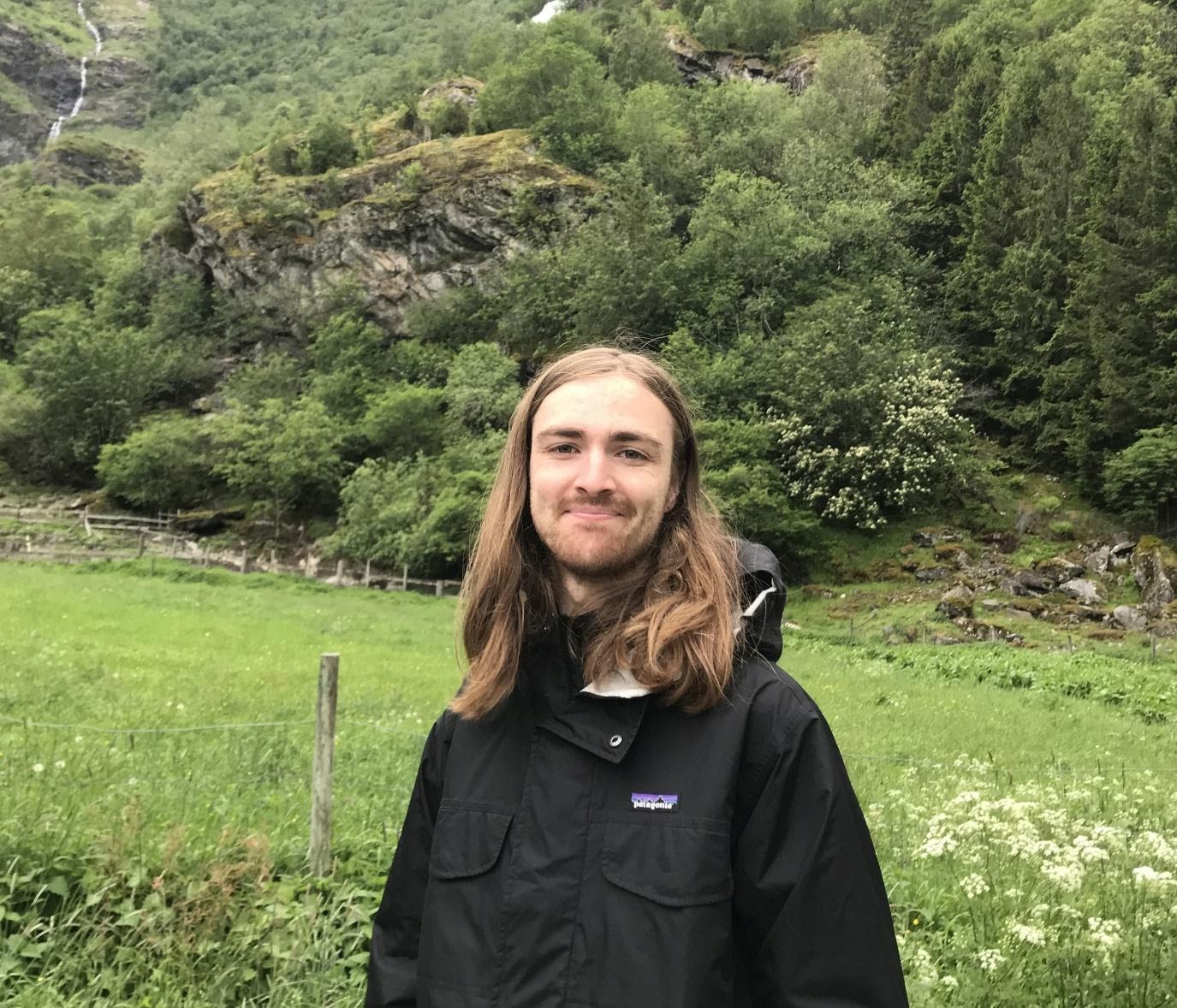 8.00AM
Remote working arrangements have allowed much more flexibility and much less time in transit! If I'm feeling proactive, I'll manage to get out for a morning walk and a coffee and catch up on the news. If not, I'm rolling out of bed at 8:30am, having a quick breakfast and getting straight into the workday. 
9.00AM
There are always a range of tasks and priorities to stay across throughout the day, so it's always good to prioritise a to-do list and check the calendar for any important events. Working in the renewable energy space, I also like to catch up on recent news, analysis or publications that are relevant to our work, RenewEconomy is often a go-to source of information. 
10.00AM
My branch prioritises connectivity in the remote working world, and we always have a scheduled catch-up on Microsoft Teams to discuss life outside work. It offers a good chance to keep in contact while also discussing any key challenging tasks, project updates or upcoming opportunities. My team works with the community on renewable energy and climate change mitigation, so connections and discussions within the team are always valuable.
11.00AM
After a few hours at the computer I'm very ready to get outside, which will usually involve a quick walk around North Melbourne or a phone call in the backyard. Prior to COVID, at the Nicholson Street office, this was a walk around Carlton Gardens – sometimes a walking catch-up or meeting with a colleague.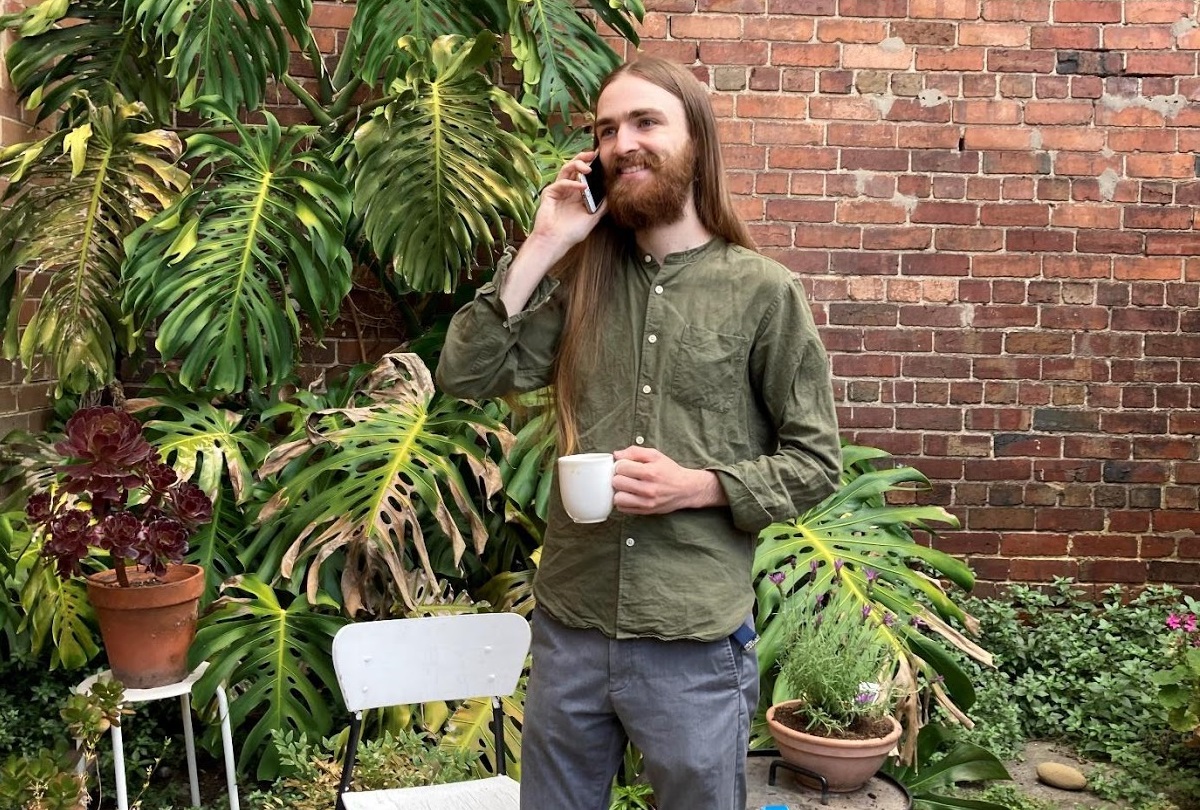 11.15AM
Mid-morning is a good opportunity to get stuck into some substantive work or a project. At present, I'm assisting with some preliminary work to prepare for Renewable Energy Zones (REZs) in Victoria. I'm writing a piece to understand the implications, barriers and opportunities associated with REZs in the communities where they are located. 
12.30PM
Lunch-time – usually I keep it fairly simple, but it invariably involves a sourdough from VicMarket and a relax in the backyard (or a banh mi for a low-key Friday treat).
1.15PM
Early afternoon is also a great time to get through the to-do list or continue a project.  I'm often drafting work for supervisors, researching aspects of the energy sector, preparing presentations for stakeholders, or whatever else needs doing on the day. In the Science and Planning graduate program, there are lots of opportunities so you're always working on something new. 
4.00PM
If I'm ahead on work, I'll usually plan for the next day or take the chance look into learning and development opportunities, which the graduate program strongly supports. I also like to catch up on publications released by energy organisations such as the Australian Energy Market Operator, which really helps to understand the Victorian Government's role in the transition to renewable electricity. 
5.30PM
Nights after work always disappear quickly! I usually try to fit in an explore around North Melbourne and a podcast, some cooking, reading, social futsal and a night at the pub with friends.
---
Thomas, Graduate Spatial Information Officer at the Department of Environment, Land, Water and Planning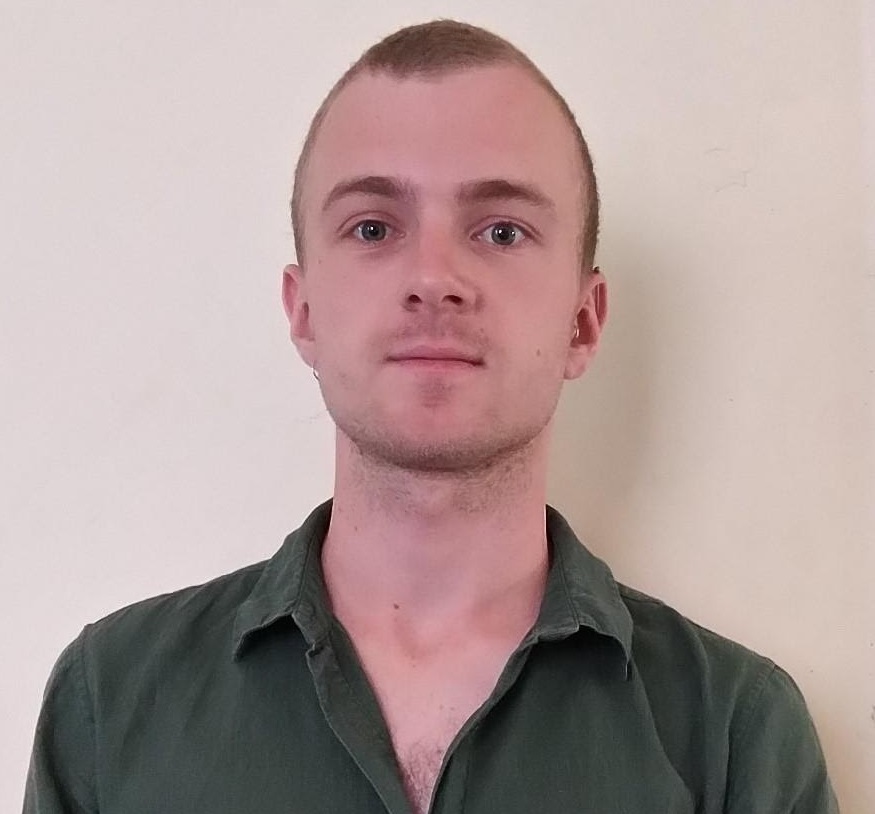 Thomas studied a Bachelor of Arts (Human Geography) at Monash University and a Graduate Certificate of Spatial Science at Charles Darwin University. As a grad, Thomas has really enjoyed the variety of work and projects they have contributed to.
7.30 AM 
Sometimes I'm up and about early but while I've been working from home, without a commute, I have a habit of hitting snooze a few too many times. Luckily, my desk isn't too far away, so I can still move at a leisurely pace, head to my local café for a coffee and pseudo-commute and log on earlier than I'd normally arrive in the city.  
8.30AM 
Once I've logged on, I'll glance at my calendar and emails to mentally plan my day. It's better to start in the calendar to see how free I am, than the emails where I'll inevitably get distracted on the first action item. 
9.00AM
While I'm still feeling fresh, I like to get stuck into some of the more technical tasks I've got going. These tasks vary, sometimes they're quality checks, making sure spatial data is accurate, but lately I've been trying to build some 3D datasets as part of a digital innovation project.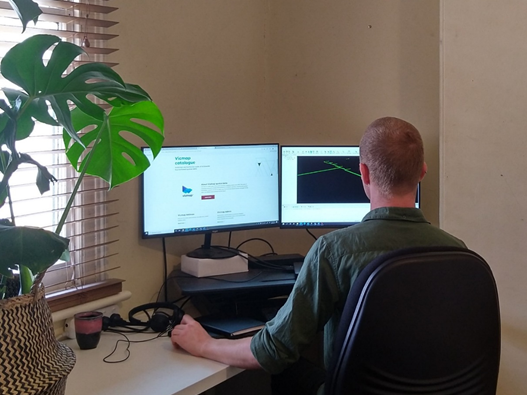 10.30AM
Today I've got a virtual morning tea with my team, it's a casual meeting to stay connected. They've been a good way to get to know my colleagues and informally network. I really appreciate the positive culture that we've been able to maintain, despite all working remotely (sometimes never having met face to face). 
11.00AM
After the catchup, it's time to finish off my morning tasks. If things go to plan, I'll get some of the 3D data working and scale up the process to make sure it works before I move on. Unfortunately, no such breakthrough today so I've just taken some notes and I'll come back with a fresh approach later.   
12.30PM
After crunching away all morning it's time for lunch. One of the perks of working from home is that I never forget my lunch. 'A dollar saved is a dollar earned' or some cliché probably fits here, but I'm prone to heading out for lunch and still manage to spend my house deposit at local restaurants.
 
1.00PM
After a quick lunch, I'm back at my desk for a weekly project stand-up. I reel off what I've been working on and get to hear the same from the wider team. It's really helpful to learn what people's job titles means in practice and it is another opportunity to network – everyone's more than happy to set up a virtual chat and talk about what they do and how they got there.      
2.00PM
Mid afternoon hits and it's an excellent time to catchup on emails and make sure I'm tracking well for the day.  I'll make sure I haven't missed anything important and send off some replies.   
2:30PM
It's time to get stuck into something different for the afternoon and today it's assessing the interface for some new interactive reports. It's a little mundane, making sure it's pulling the correct data and that all the links work, but it's ultimately setting me up to maintain and create fit for purpose reports into the future and upskill in a new software. 
4.00PM
Today's work wraps up with a contractor meeting where we discuss project progress, issues and any ways that we can improve. While I don't often have much to say during these meetings, it is helpful to see how my work fits in the context of the wider project. Plus, its great to see how my colleagues work and communicate. Being a grad really affirms that everything is a learning opportunity, even when I'm just observing. 
5.00PM
The workday ends and I make sure to shut my laptop off and unwind from work with another pseudo commute. A walk along Moonee Ponds creek is a nicer way to end the day than a tram ride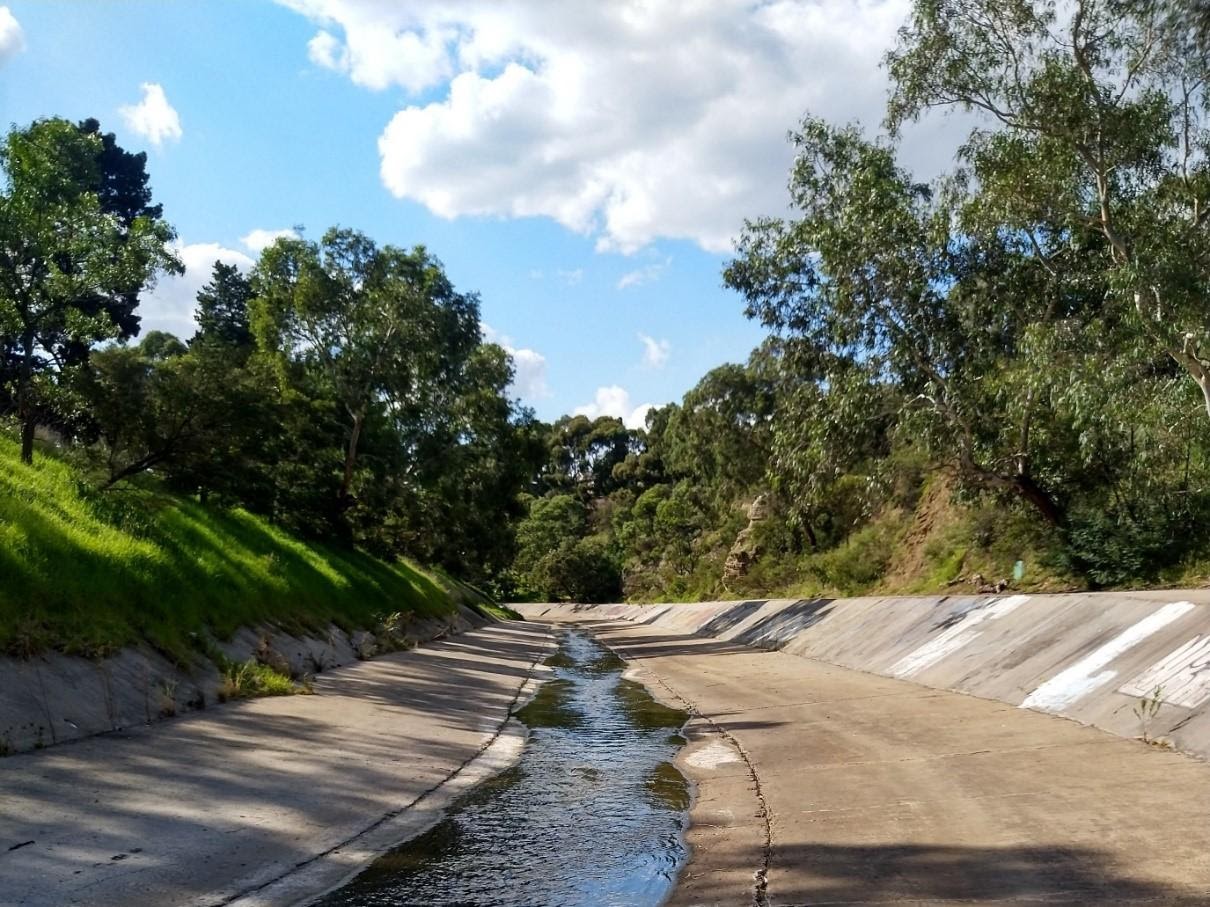 5.30PM
Back from my walk, and while the evenings are still long, I've been refurbishing an old bike for the eventual return to the office. While I'm not sure exactly when that will be, the perks of storage and end of trip facilities at the office sound like a nicer prospect than peak hour public transport.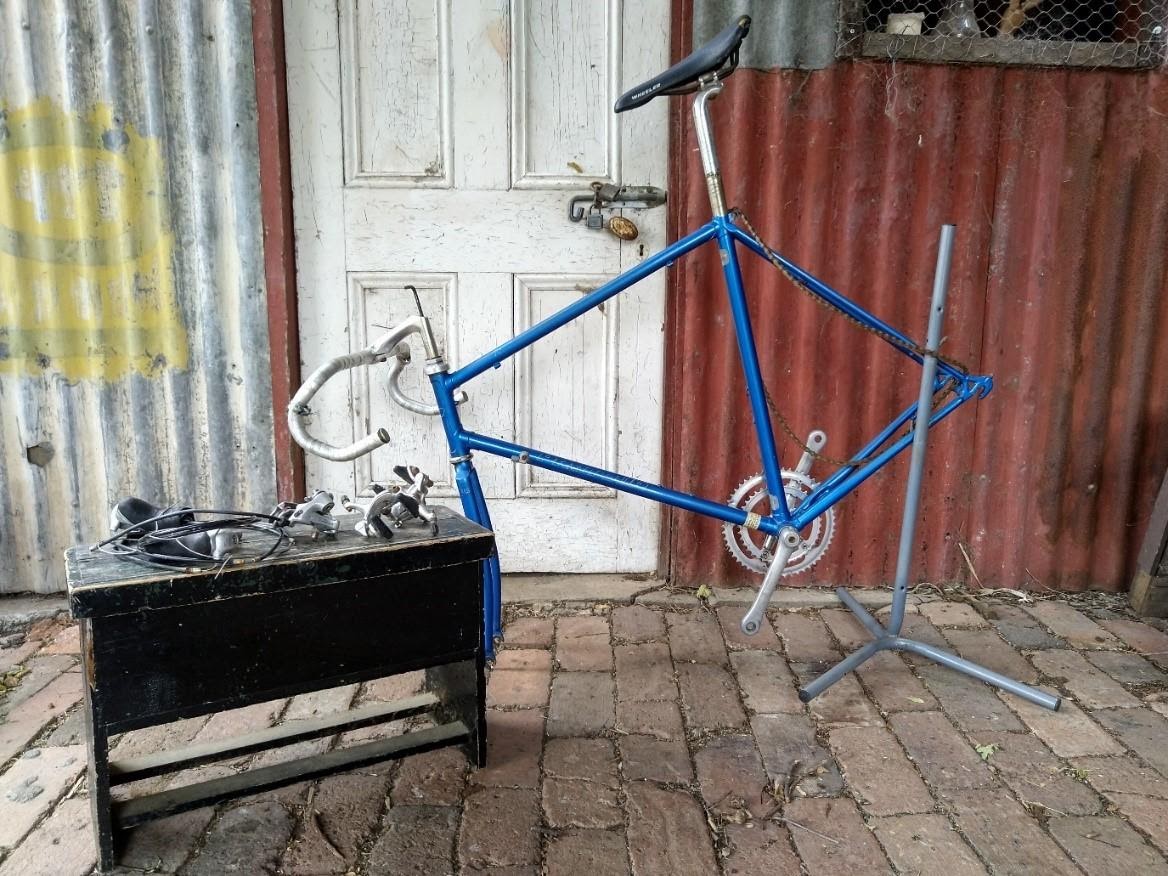 7.00PM
The rest of my evening looks pretty similar to before I started the grad program. I'll still make dinner and hang out with my housemates for a while before winding down and heading to bed later in the evening.
---
Ella, Biodiversity Project Officer, Department of Environment, Land, Water and Planning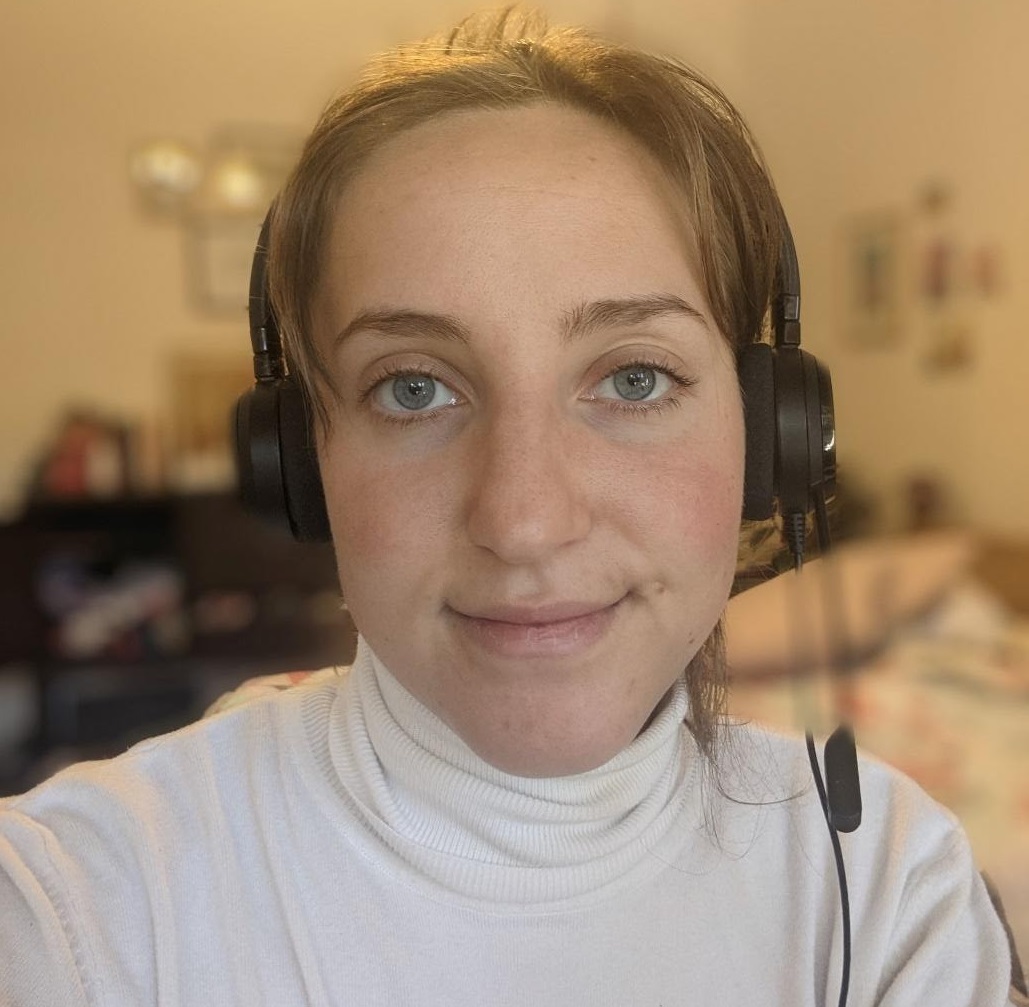 Ella studied Zoology and Ecology in their undergraduate degree. Working in government isn't as scary or rigid as Ella thought it would be – there's a lot of innovation and passion! There's exciting work happening across the Department, and lots of things to get involved in. 
8:00AM
Alarm goes off. I hit snooze until 8:29 when I roll out of bed to start the day (still in my pyjamas). 
8:30AM
I attend a virtual daily 30 minute team catch up with the three others in my team. We have an unspoken rule that cameras are off at this time of day. We use this as a time to fill each other in on our tasks for the day, any important news or information, and any urgent tasks. We also use this as a time to check in on how everyone is doing in general. 
9:00AM
After the catch up I'll go make myself a cup of tea and a bowl of oats. I check my emails, read the news and check my Twitter feed. I might have an email from my manager with a task for the day, or some invitations to attend work meetings for the week ahead. 
10:00AM
I attend a virtual meeting about the Biodiversity bushfire recovery. Various project leads provide an update to the broader team. I take notes so I know where different projects are at for reporting or communications. 
11:00AM
I work on a summary document from a meeting held last week – this includes typing up notes into a two-page summary document to send out and progress.  
12:30PM
I Change out of my pyjamas and make myself some lunch – hopefully there are some leftovers in the fridge, otherwise I'll cook something quick (one of the benefits of working from home) or if I'm feeling particularly lazy/ have a busy day, I might treat myself to takeaway.  
1:00PM
I go for a walk while I catch up on the phone with my grad mentor. We speak once or twice a month to chat about what I've been doing, and if I have any challenges at work. It's nice to have a different person to chat to and get to know from a different team in the Department. They're also great at offering advice! 
2:00PM
Meeting with researchers from a University to update us on a project they're carrying out on the impact of bushfires on native wildlife.  
3:00PM
Focus time. I'm my most productive in the afternoon, so I try to block out at least a couple of quiet hours to work on some tasks. This might be a brief to the Minister, a funding proposal, or reporting on a project I'm helping coordinate. 
5:00PM
Sign off for the day. 
7:00PM
Dinner with my share house. We share the cooking throughout the week, and definitely sharpened our cooking skills during lockdown. We don't have a dishwasher so whoever didn't cook gets to wash up. 
8:30PM
Read a book, facetime a friend from interstate, hang out with my housemates or watch something on Netflix. 
11:00PM 
Bed time!
---
Shaina, Animal Health Officer, Agriculture Victoria, Department of Jobs, Precincts and Regions 
Shaina studied a Bachelor of Science (Animal and Veterinary Bioscience) at the University of Queensland. Shaina thinks the greatest benefit about being a grad is that your rotations are tailored for your learning, so you can soak up as much knowledge as you can. 
5.50AM
Snug in my warm bed, my alarm goes off and my watch starts vibrating. It's too cold outside so I hit snooze and go back to sleep for another peaceful 9 minutes. 
6.00AM
Drag myself out of bed, fill my water bottle and make the long journey to my living room for my morning workout. 
7.00AM
Breakfast and get ready for work. I've got the work ute at home, so I head straight off to Lethbridge to work on the Avian Influenza response. Listen to the morning briefing on the way in between patchy mobile reception. 
8.30AM
Arrive on the Infected Premises for the Operations briefing. 
9.00AM
Suit up, usually doubling up on the overalls to avoid getting wet and cold and begin decontamination of trucks and machinery. The high-pressure units churns beautifully as I'm sprayed all over with mud from getting everything out of the tread of the tyres or tracks.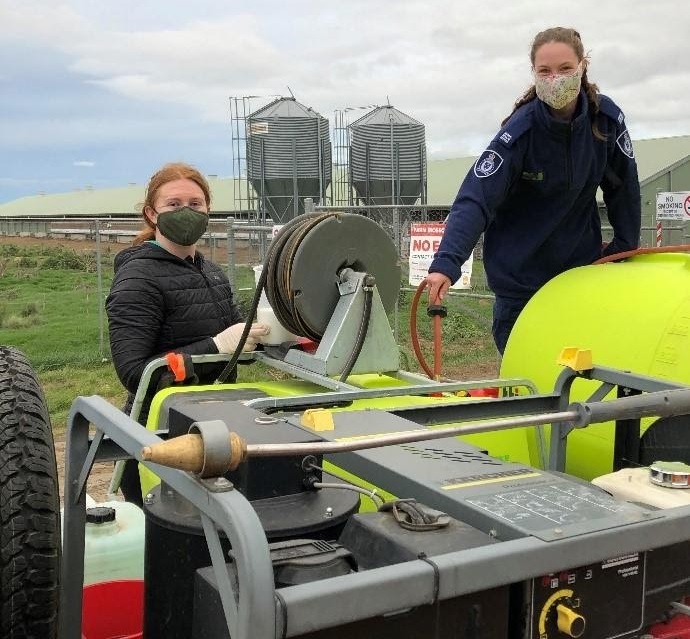 10.30AM
Quick snack, while the citric acid has it's 15 minutes of contact time. Usually involving some sugary delight as a pick me up.
12.30PM
After taking 15 minutes to decontaminate myself off the infected premises (IP) it's time for lunch at the general store. Finally a moment to chill out and let my body relax after holding onto a vibrating high pressure wand for hours. 
1.00PM
Head back to the IP where I've been asked by the Operations Officer to get a detailed list of where the cleaning and disinfection of the poultry sheds are up to. This includes taking photos (where your phone is within a ziplock bag), detailed notes and consulting with contractors. 
3.00PM
Time to smash out the mini Situation Report, always a last minute dash in between the many other tasks for the day, and send off to the Infected Premises Operations Manager. Finish up with doing supply orders, tiding up, organising permits and decontamination. 
5.00PM
Time to head back to the Local Control Centre, usually in a convoy-like manner with the operations team for the day.  
6.30PM
Dinner is ready to be collected from the LCC, and boy is it good to not have to cook! 
7.15PM
After a quick shower and dinner, it's time to chill out by watching the latest series on Netflix or Stan such as Snowpiercer, Brooklyn Nine-Nine, Walker or some classics like Heartland.  
9.00PM
Time for bed, but I'll be reading for 30 minutes before getting some shut eye. I have to charge my phone on the opposite corner of the room to avoid temptation of being suckered in to watching TikTok's until all hours of the morning. I close my eyes content, knowing that I'm undoubtedly going to hit that snooze button in the morning. 
Diversity & Inclusion

Department of Environment, Land, Water and Planning and Department of Jobs, Precincts and Regions – Science and Planning Graduate Program
---
With over 50 per cent of Australians having a parent born overseas, the Victorian Government aims to be an employer that reflects the community it serves.
Although the public sector is increasingly diverse, people from culturally and linguistically diverse backgrounds remain under-represented. A sector-wide staff survey revealed that employees in these groups mostly agree there is a positive culture in their organisation in relation to employees from varied cultural backgrounds, and that cultural background is not a barrier to success in their organisation. 
To ensure workplaces are increasingly attractive to those of culturally and linguistically diverse backgrounds, many public sector organisations provide training in cultural awareness and competency, and the government departments and Victoria Police have localised cultural diversity strategies and staff-led networks.
Staff-led networks
The Victorian Public Service Women of Colour Network and the Victorian Public Service (VPS) African-Australian Network are two public service-wide staff-led initiatives committed to supporting employees and contributing to inclusive and equitable workplaces.
LGBTIQ+

Department of Environment, Land, Water and Planning and Department of Jobs, Precincts and Regions – Science and Planning Graduate Program
---
The Victorian Public Service proactively support LGBTIQ+ inclusiveness.
Across the Victorian Government, there are various LGBTIQ+ inclusion strategies and action plans which set out how organisations work towards ensuring inclusive workplaces. Many organisations provide Ally training, too.
Victorian public sector (VPS) Pride Network
The VPS Pride Network is a peer-led network that champions workplace inclusion for LGBTIQ+ employees and their allies. 
It connects LGBTIQ+ employees and encourages an LGBTIQ+ inclusive culture. The network organises a range of events throughout the year and identifies and advocates on issues for LGBTIQ+ public servants. This work supports the government to be an inclusive employer, decision-maker and service provider for LGBTIQ+ Victorians. 
For example, the group marches each year at Melbourne's annual Midsumma festival and recognises IDAHOBIT and Wear it Purple among others, across government. The network also runs the VPS Pride Awards to recognise and celebrate achievement in LGBTIQ+ workplace inclusion in the public service.
Aboriginal & Torres Strait Islanders

Department of Environment, Land, Water and Planning and Department of Jobs, Precincts and Regions – Science and Planning Graduate Program
---
We recognise the significant responsibility the Department has as a land and natural resource manager to support self-determination and create opportunities for Traditional Owners to care for Country and provide opportunities to Enhance First Peoples' connection to Country. We are committed to creating a culturally safe environment, where individuals feel safe, valued and able to enable their culture, spiritual and belief systems.
We are growing Aboriginal employment of our workforce.
Our Aboriginal Employment Plan sets out how we will do this while achieving lasting change and sustainable jobs for Aboriginal people.
In response to our ongoing commitments and employment strategies, we highly recommend that Aboriginal and/or Torres Strait Islander graduates apply.
For general information about Aboriginal Employment at DELWP please contact the Aboriginal Employment and Cultural Strategy Unit.
Disability

Department of Environment, Land, Water and Planning and Department of Jobs, Precincts and Regions – Science and Planning Graduate Program
---
We want applicants with disability to have an equitable experience.
You can request a reasonable adjustment at any stage of the recruitment process. Each request will be considered on an individual basis. Some examples of adjustments include:
materials in a larger font
time to consider the questions in advance of the interview
more time to complete the individual written activity
longer break times between activities at the assessment centre
When you apply, tell us your preferred method of communication so that we can get in contact with you throughout the recruitment process.
If you get into the program, we will check in with you to see what support you need so you can perform at your best. This may include access to workplace adjustments, flexible work and connecting you to a colleague or peer with disability.