Department of the Prime Minister and Cabinet Graduate Programs
About PM&C – the heart of Government
Our Workforce is made up of approximately 1055 employees, 92% of which are ongoing permanent employees. The opportunity to work at PM&C will allow you to keep all of your options open, rotating through our areas of focus to explore your potential career path while having the comfort of knowing you have job security. PM&C is at the heart of Government, we provide advice to the Prime Minister, work closely with Cabinet and coordinate policy across Government providing you with insight into the work of line agencies across the APS. 
The work we do
Working at PM&C will give you the opportunity to develop a broad understanding of the Government's priorities. We believe our greatest asset is our staff. We value people with ideas, the ability to present them persuasively, and the drive and skill to see them adopted.
As a Graduate at PM&C you will have the opportunity to rotate through our areas of focus:
Domestic Policy; creating and coordinating policy solutions to Australia's key economic, social and environmental issues
Government; encouraging consistency across government and coordinate public ceremonies and national honours
International Policy; contributing to discussions on overseas trade, foreign aid colourful and development, and international security
National Security; providing advice on initiatives for border protection, defence, counter-terrorism and crisis management
Office for Women; working across government to deliver policies and programs to advance gender equality and improve the lives of Australian Women
Regulation; essential for the proper functioning of society and the economy which includes any laws or other government endorsed 'rules' where there is an expectation of compliance
Public Data; improving the way public data is managed, shared and published for the benefit of everyone in Australia
As part of PM&C, you will receive professional development to build and harness your role at the heart of government to promote the wellbeing of Australians.
Department of the Prime Minister and Cabinet currently has 0 opportunities.
Select the following options:
Past Department of the Prime Minister and Cabinet Graduate Hiring Statistics
If you're interested in working at Department of the Prime Minister and Cabinet, understanding when they have opened up applications for their graduate programs, graduate jobs and internships is helpful knowledge to have so you know when you might need to apply. Use the below information to see when Department of the Prime Minister and Cabinet hires graduates, but more importantly what graduate degree's and other student attributes they target for their jobs.
---
Disciplines
Accounting (100%),

Administration (100%),

Agriculture (100%),

Architecture (100%),

Actuary (100%),
Work rights
Australian Citizen (100%),
Past Department of the Prime Minister and Cabinet Graduate Programs
Check out some of Department of the Prime Minister and Cabinet's past jobs they have posted on GradConnection over the last 12 months. Understanding the details about what a graduate employer is looking for well before applications have opened can sometimes be the edge you need to secure your first graduate program.
---
Department of the Prime Minister and Cabinet
Challenge Yourself - Discover, Grow, Learn
Department of the Prime Minister and Cabinet
Challenge Yourself - Discover, Grow, Learn
Department of the Prime Minister and Cabinet
Challenge Yourself - Discover, Grow, Learn
About Us
Department of the Prime Minister and Cabinet
---
At the Department of the Prime Minister and Cabinet (PM&C) we strive to be bold, be excellent and drive change. Our role is to provide fresh thinking and sound advice to government.
Our expertise spans social and women's policy, economic and international policy, defence, national security and everything in between. With such diverse responsibilities, we can offer a large variety of opportunities.
Opportunities – what we offer our students.
At PM&C we believe that the journey is more important than the destination. Our program empowers graduates to discover, learn and grow through diverse opportunities.
Working across PM&C gives you the opportunity to develop broad knowledge and understanding of the Government's priorities. You will gain experience developing and implementing government policy.
We provide an environment focused on working smarter. Through the rollout of Working Your Way across our offices, we work flexibly and collaboratively with great technology, tools and systems.
Why Join Us?
Department of the Prime Minister and Cabinet
---
In our National Offices at PM&C we have transformed the workplace from a traditional, assigned and anchored working environment to a flexible space that has been purpose designed to accommodate a range of working styles. Staff at PM&C now have the flexibility to be able to choose where and how to work (activity-based) in an open work space while using integrated technological solutions that support working styles.  All staff are issued with top quality, modern, mobile technology and tools to enable staff to work anywhere at any time.
At PM&C we work with a focus on flexibility, connectivity and equilibrium with the aim to increase communication and collaboration and encourage agility and innovation.
PM&C also offers flexible working arrangements in line with the PM&C Enterprise Agreement. These arrangements include compressed hours, working from home, part-time, and job sharing arrangements to enable our staff to balance their work life balance.
Benefits & Conditions
In addition to our rewarding work, PM&C provides a range of benefits and conditions which include:
Competitive salary – salary tables are located in the current PM&C Enterprise Agreement and sub-section 24(1) determination. The determination provides a supplementary 2% wage increase for employees covered by the PM&C EA.
Superannuation – staff receive a generous 15.4% employer superannuation contribution.
Flexible work arrangements – we support our employees' desire to balance their career, providing them with an excellent work environment and flexible work conditions.
Attractive leave provisions – employees (full-time) will accrue 20 days of paid annual leave for each year worked at PM&C, annual leave accrues daily and counts as service for all purposes. Leave provisions are applied on a pro-rata basis for part-time employees.
Allowances – higher duties, travel assistance, retirement financial assistance, restriction allowance, language proficiency, motor vehicle and corporate responsibility allowance (i.e. for First Aid Officers, Fire Wardens and Harassment Contact Officer).
Study assistance – PM&C provides assistance for employees to undertake study that will contribute to the improvement of their professional skills and knowledge relevant to the Department's business.
Professional development – we focus on growing your capability with leadership programs, coaching and mentoring, study assistance, professional skills training and seminars.
For further details about PM&C conditions, please refer to the PM&C Enterprise Agreement.
Graduate Program
Department of the Prime Minister and Cabinet
---
The Graduate Program is a 12-month Program based in the Nation's Capital, Canberra. The Program is founded on flexibility, empowerment and investment. Unlike other Government Graduate Programs, you are responsible for the direction of your career. Allowing you the freedom to navigate your journey, under the 'Choose your Own Adventure' banner and chosen stream you will organise and secure your own rotations by: 
Reaching out to PM&C contacts to initiate conversations about placement opportunities 
Participate in networking events that provide an opportunity to learn about different business areas and their work
Step out of your comfort zone and work in an area that may not have initially been part of your plan
Connect with your mentor, buddy and supervisors to help you forward plan and identify areas of interest.
Corporate Stream
PM&C is a modern, collaborative and responsive organisation that drives excellence across the Australian Public Service (APS), delivering quality outcomes for the Government and Australian public.
Our staff need practical tools, services and support to excel. From building a future-ready workforce by developing our staff, supporting an activity-based working ecosystem, enabling an agile digital environment, and building an enduring security culture. The Department's enabling functions are critical to the Department and government's operation. Corporate areas include areas such as human resource management, communications and media, ICT and financial management.
We are looking for individuals who like being a part of the big picture and are committed to following their field of study from the lecture hall, into the workplace. If you're interested in harnessing your skillset and technical expertise to bolster our enabling services the Corporate Stream may be perfect for you.  
Generalist Stream
The Generalist Stream is for the curious mind, those who do not have the end goal in sight, who seek to be inspired on their journey of discovery. You are open to new opportunities and have an unwavering drive to learn about every aspect of Government. You seek to learn and understand the Department and beyond and are humble, yet tactical in your pursuit. You want to work at PM&C because you believe that there is no greater place to start your vocation in the APS.
PM&C works at the heart of Government. Unlike other agencies our Generalist Program offers a broad range of opportunities to sink your teeth into that doesn't narrow your experience to any one section of Government. PM&C offers the privilege of collaborating with line agencies to achieve Government objectives on a daily basis and allows you to leave no stone unturned.
What we offer
Our graduates start as full-time, permanent employees at the APS3 level. After six (6) months you may be eligible to advance to the APS4 level, and on successful completion of the Program, you will be assessed for advancement to the APS5 or APS6 level.
Relocation Assistance
We know that starting a new job, let alone in a new city can be daunting, challenging and exciting all at once. We'll take care of the logistics, so that you can focus on the latter. The Department offers relocation assistance to successful candidates to ensure a seamless introduction to living in Canberra. This includes (if applicable) relocation assistance for dependents and in some cases your beloved furry friends. 
Pay and Conditions
Read our Enterprise Agreement 2017-2020 for more details on our pay and conditions.
Application Process
Department of the Prime Minister and Cabinet
---
We know applying for a Graduate Program can seem like an overwhelming feat – especially when you've got exams, study, a social life and work. The good news is we've made the process simple. All we need for you to get started is key information about you and an updated resume!
IMPORTANT: Before applying, please read our eligibility section below. If you are Aboriginal and or Torres Strait Islander or living with Disability please ensure to read our diversity section detailing additional ways to apply via our affirmative measures process, recruitability scheme and more.
Eligibility
To be eligible to apply, you must:
Have completed at least a three-year undergraduate bachelor degree obtaining a credit average within the last eight years. All degrees must be complete by 31 December 2021 and be recognised in Australia.
Be able to obtain and maintain an Australian Government security clearance to a minimum of Baseline level.
Be an Australian citizen by 30 June 2021. You will need to provide evidence to verify impending citizenship.
As all positions are located in Canberra, you must also be willing to relocate to participate in the program.
A Day in the Life
Department of the Prime Minister and Cabinet
---
Day in the life of a PM&C Graduate
When considering whether to apply for graduate programs in 2019, I couldn't really picture what it would be like to work for a government department or live in Canberra. Reading the profiles of graduates who had written 'day-in-the-life'-style snapshots made it so much easier for me to picture myself living and working here. Even in the frenetic year that has been 2020 I've had such a good time since moving down to Canberra, at work and outside of it.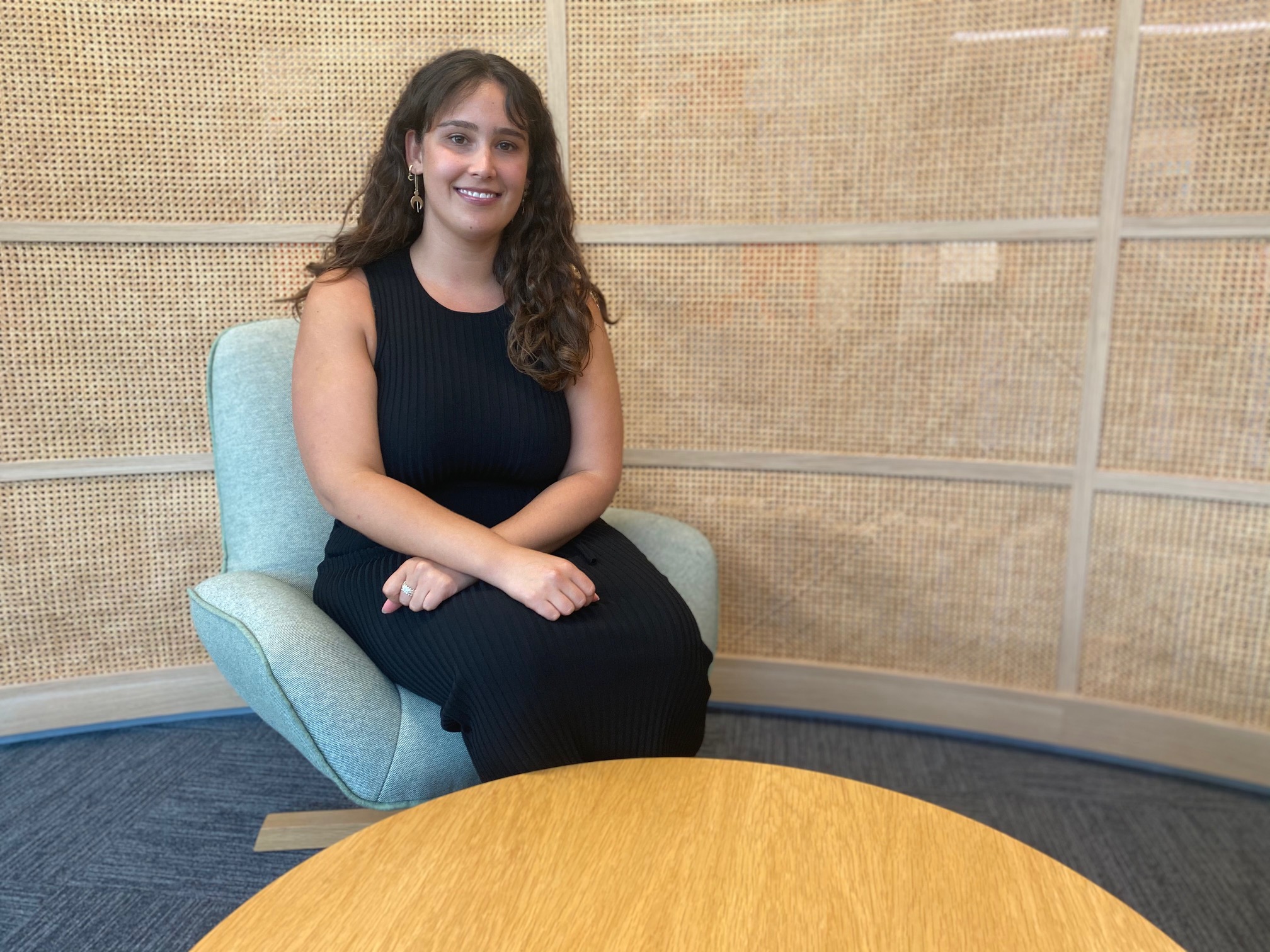 6:15am: I've been waking up early to go for a walk around the lake near my house in Campbell, or do some Pilates – our house has a big backyard so now that it's getting warmer I like to set up my mat there. My housemates and I usually have a good chat in the kitchen - since March, we've been variously working in the office or at home. Three of my housemates work at other government departments so it's always interesting to hear what everyone is up to.
8:15am: I'm on rotation in the Public Law team in PM&C's Legal Policy Branch at the moment. I'm getting in to work early today because it's sitting week so we have to update our Live Issues Briefs, which are used to brief the Prime Minister each day. We make the updates by monitoring the media and any activity in Parliament from the day before and then updating the Briefs – usually on 'hot topics' for which our area has responsibility – to reflect those updates. I actually really enjoy this job because, even though it requires an earlier start, it is a big help to my team and it helps me stay across the important issues in our area. Some of these include the Palmer v WA litigation and the proposed Commonwealth Integrity Commission.
10:15am: Once the Briefs are in for clearance and we can all exhale, my team members and I go across the road to Hideout for coffee. I have a wonderful team who make me feel so welcome as a graduate and always bring me on board to get involved in high-profile work.
11:00am: A few weeks ago I was given an exciting opportunity to work on the Commonwealth's voluntary submission to Victoria's COVID-19 Hotel Quarantine Inquiry – specifically, on the issue of ADF assistance to Victoria. This involved developing a detailed timeline with the Department of Defence and working with the Australian Government Solicitor to refine our submission. It was very exciting to see our submission tabled in the Inquiry and then on the front pages of various newspapers the next day. Now I'm watching the Inquiry's live hearings to monitor whether anything is mentioned in relation to the Commonwealth – it's important for us to remain across anything that touches on the Government and where necessary provide these updates to the Prime Minister's Office.
2pm: I always like to swivel my chair around and see what everyone else in my team is up to. Generally, the four of us tend to work on different tasks as there is always a lot going on and it is easier to have carriage of a particular issue or task and then progress it up the line (I ask a lot of questions, always). One of my colleagues is responsible for providing updates to the PMO on the Palmer litigation challenging Western Australia's border closure. I love discussing this with her because constitutional law was my favourite subject area at uni and here it's being deployed to very practical effect in the arguments Palmer's counsel, the Commonwealth and Western Australia are putting forward. 
4:45pm: I finish a few bits and pieces of work – at PM&C we get lots of consults from different areas that we are asked to provide comment on. Since the UN Human Rights Council is currently in session I've been reviewing several draft resolutions that come through for comment from DFAT. On the days I start early to do the Live Briefs my team try to get me to go home a bit earlier, so I'm logging off before five today.
6pm: I'm meeting a friend for a drink at Pedlar, the bar at the bottom of my street. It's so nice to sit outside now that it's getting warmer and staying light longer. My friend and I know each other from uni and she now works at the Attorney-General's Department. There are so many grads in Canberra – the longer you're here the more you realise what a small place it is, and pretty soon it starts to feel like a village.
Diversity & Inclusion

Department of the Prime Minister and Cabinet
---
Employee diversity networks
PM&C is proud to be a member of the Diversity Council of Australia, the Australian Network on Disability, and Pride in Diversity. 
The Department has a range of networks that employees can get involved in:
Ability Employee Network
Pride Network
Culturally and Linguistically Diverse (CALD) Employee Network
Mara Network
Women's Network
Wellbeing Network
Ability Network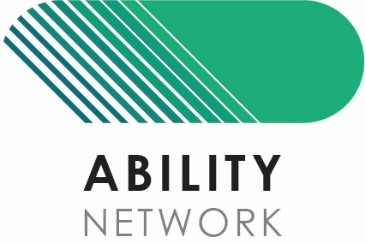 The Ability Employee Network celebrates diversity and aims to support and empower employees with disability to succeed in their personal and professional lives.
The Network promotes a workplace focused on inclusion and equal opportunity, providing members with a platform to break down barriers for staff with disability through innovative and transformative ideas.
It is also a channel through which PM&C can seek guidance on activities and workplace matters which impact on staff with disability.
Pride Network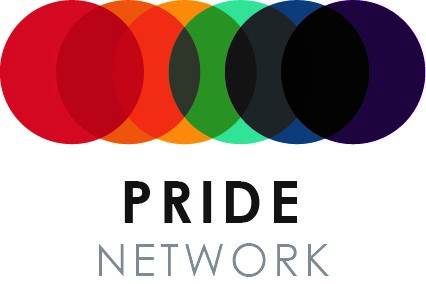 PM&C has an active Pride Employee Network, supported by an LGBTIQ+ Executive Champion, which strives for a more inclusive and diverse workforce, internally and across the public service where staff feel safe and can be themselves at work, specifically by promoting equality in the workplace, regardless of sexual orientation, gender identity or intersex status.
The Pride Network works with the Department on Policy projects and contributes each year to develop PM&C's submission to the Australian Workplace Equality Index (AWEI). PM&C's 2019 achievement (shared with the National Indigenous Australians Agency) of Gold Employer status places us in the higher ranks of inclusive employers in Australia and positions PM&C as a workplace of inclusion and respect in the public eye.
PM&C has also met the Australian Government Guidelines on the Recognition of Sex and Gender. The purpose of these guidelines is to introduce new protections and practices from discrimination on the grounds of sexual orientation, gender identity and intersex status. Our HR information systems have been updated to capture gender 'X' upon commencement.
The Pride Network promotes days of significance for LGBTIQ+ issues including: 
The International Day Against Homophobia, Biphobia, Interphobia and Transphobia 
Wear it Purple Day
Intersex Awareness Day
Canberra's LGBTQI+ Fair Day
World AIDS Day
Culturally and Linguistically Diverse (CALD) Network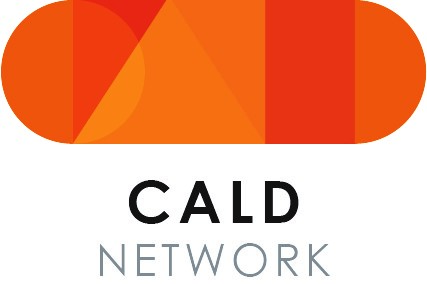 PM&C's Culturally and Linguistically Diverse (CALD) Employee Network focuses on issues that impact staff from CALD backgrounds so that the Department can take advantage of the talent and experiences of our diverse population.
Throughout 2019 the Council discussed research initiatives to boost understanding of barriers that limit the progression of people from CALD backgrounds to senior leadership positions, learning and development opportunities and public events to raise awareness of the barriers to progression for people from CALD backgrounds. Involvement in this forum supports efforts to develop and maintain the Australian Public Service as an organisation which is representative of the broader Australian population.
MARA Employee Network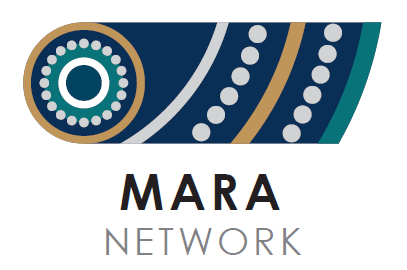 The Mara Network is a two-way forum for Aboriginal and Torres Strait Islander employees in PM&C to support one another and realise their full potential.
Supported by an Indigenous Executive Champion, the Network encourages the Department to commit to meaningful consultation with the Aboriginal and Torres Strait Islander communities, peoples. .groups, and to seek out the wealth of Aboriginal and Torres Strait Islander cultural knowledge, authority and the lived experiences internal and external to the APS.
Women's Network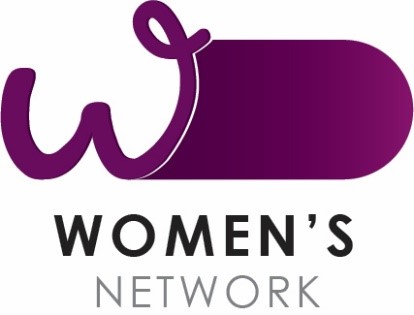 PM&C's  Women's Network champions equal opportunity on behalf of its members and is an inclusive, volunteer-based organisation built by members, for members. The network is supported by a Gender Executive Champion. 
The Women's Network assists PM&C in enabling cultural change aspirations expressed in the Department's 100-1000 day plan for transformational change by helping implement PM&C's Gender Equality Action Plan and Embracing Inclusion and Diversity Program.
The Women's Employee Network promotes gender equality and supports members to succeed in their personal and professional lives. The network priorities are founded on driving cultural change and encouraging men to drive this cultural change, particularly in areas where men can make a significant contribution. The network promotes women's career success by facilitating opportunities for learning, networking and career mobility and encouraging flexible approaches to work.- Bernadette Toohey, previous PM&C Graduate and member of the Women's Network.
Wellbeing Network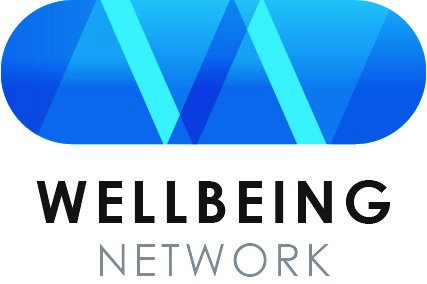 The Wellbeing Network advocates on behalf of PM&C employees on mental health and wellbeing matters. The Network is supported by a Wellbeing Executive Champion who actively promotes healthy work practices, such as flexible work arrangements, and leads by example.
Wellbeing is a state of health, happiness and contentment. According to the World Health Organisation, "health is a state of complete physical, mental and social well-being and not merely the absence of disease or infirmity." Positive mental health is essential to a person's wellbeing.
The goal of the Wellbeing Network is to support PM&C to become a mentally healthy workplace. The Wellbeing Network is working to raise awareness of inclusive and healthy workplaces and address the stigma associated with mental health matters. At PM&C staff should feel as comfortable discussing a mental health condition as a physical condition.
Pride

Department of the Prime Minister and Cabinet
---
PM&C has an active Pride Employee Network, supported by an Pride Executive Champion, which aims to support and promote a culture where all employees, including those identifying as lesbian, gay, bisexual, transgender, intersex and/or queer + (LGBTIQ+ ), are able to participate and fulfil their potential in the workplace. As per the 2019 APS Employee Census, PM&C has 6% of staff who chose to share that they identify as Lesbian, Gay, Bisexual, Trans, and/or Intersex.
In March 2018, the department launched its Gender Affirmation and Transition Policy. The intent of this policy is to ensure that staff who transition while working at PM&C are supported by clear guidance about how the Department can assist them.
PM&C has also met the Australian Government Guidelines on the Recognition of Sex and Gender. The purpose of these guidelines is to introduce new protections and practices from discrimination on the grounds of sexual orientation, gender identity and intersex status. Our HR information systems have been updated to capture gender 'X' upon commencement.
The Department is a member of Pride in Diversity which is the national not-for-profit employer support program for LGBTI workplace inclusion specialising in HR, organisational change and workplace diversity. This membership includes participation in the Australian Workplace Equality Index (AWEI), Australia's national benchmarking instrument for LGBTI workplace inclusion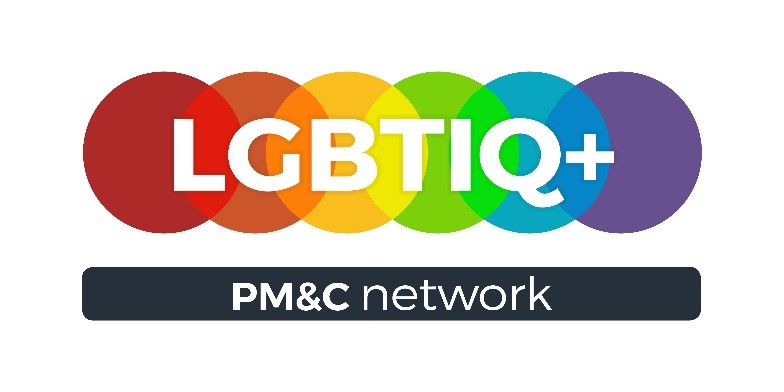 Disability Programs

Department of the Prime Minister and Cabinet
---
Our focus on disability is on ensuring a safe and inclusive environment for people with both physical and mental conditions. As per the 2018 APS Employee Census, the Department has 7% of our total staff who have shared that they experience disability. PM&C has an active Ability Employee Network of around 80 members and is supported by the PM&C Disability Executive Champion. Alongside our Disability Employee Network, the department also participates in, and undertakes a number of initiatives which support staff. These include:
Gold Member of the Australian Network on Disability' and
Disability Action Plan
RecruitAbility Scheme
In PM&C all roles are advertised under the RecruitAbility scheme. The RecruitAbility Scheme provides candidates with disability who opt into the scheme and meet the minimum requirements of an advertised role to be advanced to a further stage in the selection process (this is usually through to the interview stage).
As a major initiative of the As One – Australian Public Service Disability Employment Strategy developed by the APSC, RecruitAbility is a scheme which aims to attract and develop applicants with an identified disability and also facilitate cultural changes in selection panels and agency recruitment
Working your Way
PM&C is committed to understanding the needs of staff who have disabilities. The fit-out design in our offices for Working Your Way spaces is compliant with the Disability Discrimination Act and has also applied the higher level NDIS design guidelines.
The Disability Employee Network and disability design experts were engaged to ensure the latest accessibility considerations were included in the design. Each staff member with a known disability is engaged pre and post move to ensure their needs are met. Typically this is in consultation with a physiotherapist/ergonomist

Aboriginal and Torres Strait Islander Peoples

Department of the Prime Minister and Cabinet
---
We have an active Aboriginal and Torres Strait Islander Employee Network (the Mara Network) which is supported by and Indigenous Executive Champion. Mara plays an important role in supporting the effective operations of the Department, in particular, informing the development and implementation of policies, programmes and initiatives relating to Aboriginal and Torres Strait Islander employees and communities.
PM&C has set ambitious targets for a new 'Stretch' Reconciliation Action Plan (RAP), with support from our Reconciliation Executive Champion, to embed reconciliation in our everyday business.
The department hosts NAIDOC Week and National Reconciliation Week events each year to celebrate Aboriginal and Torres Strait Islander culture, history and achievements. We have also implemented the Aboriginal and Torres Strait Islander Cultural Protocols Guide, which was developed to assist all PM&C employees to work respectfully and effectively with Aboriginal and Torres Strait Islander peoples and communities.
PM&C offers an online Indigenous Cultural Competence program called Core. Core provides a significant foundation for appropriate communication with, and understanding of, Indigenous Australians. Although not mandatory, we encourage all Departmental employees to undertake this essential development, regardless of their level of engagement with Aboriginal and Torres Strait Islander people.