FINEOS is a global market leader in core insurance technology for Disability, Life, Accident and Health. We are proud that some of the major insurers in the AsiaPacific region such as TAL, Westpac, AMP, CommInsure, TAC and Worksafe amongst others are our valued customers, who care for the people they serve through the use of our superior insurance technology software.
FINEOS currently has 0 opportunities.
Select the following options:
Past FINEOS Graduate Hiring Statistics
If you're interested in working at FINEOS, understanding when they have opened up applications for their graduate programs, graduate jobs and internships is helpful knowledge to have so you know when you might need to apply. Use the below information to see when FINEOS hires graduates, but more importantly what graduate degree's and other student attributes they target for their jobs.
---
Work rights
Australian Citizen (100%),

Australian Permanent Resident (100%),

New Zealand Citizen (100%),
Past FINEOS Graduate Programs
Check out some of FINEOS's past jobs they have posted on GradConnection over the last 12 months. Understanding the details about what a graduate employer is looking for well before applications have opened can sometimes be the edge you need to secure your first graduate program.
---
FINEOS is currently seeking Graduate Software Engineer's to commence our Graduate Development Program in February 2021.
FINEOS is currently seeking Graduate Technical Consultant's to commence our Graduate Development Program in February 2021.
FINEOS is a global market leader in core insurance technology for Disability, Life, Accident and Health. We are proud that some of the major insurers in the AsiaPacific region such as TAL, Westpac, AMP, CommInsure, TAC and Worksafe amongst others are our valued customers, who care for the people they serve through the use of our superior insurance technology software.
At FINEOS we are guided by and live by our values. Our values make it possible for each of us to navigate personally and professionally in a business environment that is challenging, rapidly changing and exciting.
FINEOS people are customer-centric, team players and high achievers. Our environment is built on trust and collaboration, where we innovate and collaborate to deliver great results.
FINEOS provides a diverse and inclusive work environment and we offer many benefits to ensure your professional development and well-being. With our HQ based in Dublin, Ireland along with offices in Poland, New Zealand, North America as well as Melbourne and Sydney, we offer Graduates excellent opportunities to learn with fast career development and a competitive salary and benefits.

Our Graduate Program
FINEOS
---
Our Graduate Program
The FINEOS Development Program is a 12-month program consisting of multiple rotations and phases. Each phase of the program has been designed to provide a new challenge and opportunity for you and at all times enables you to feel connected and supported and be part of something great.
Graduates will experience:
A 6-week product training and onboarding program
A minimum of 3 rotations across different departments, which may include a rotation on a client site or working with our Innovation Lead on a new technology or process.
Networking calls with senior staff across the globe
Professional Development days
Ongoing mentoring and support
Throughout the year, you will gain a clear picture of our practices and a strong understanding of our culture, values and purpose. You will enhance your existing skills and obtain new skills and knowledge, setting you up for success. You will see how you fit into the bigger picture and we will encourage you to aim high.
You will have a planned catch up with your mentor and/or Team Lead each week, where you can reflect on the week gone by and review your objectives and goals for the weeks ahead. The focus is entirely on you and how we can help you to be the best that you can. You will also play a big part in this process and ultimately in shaping your future career.
We would love to hear from you if this sounds like somewhere you could see yourself growing and in turn helping FINEOS to grow.
To apply, please complete the application form on our website www.fineos.com/company/careers. Applications are open from the 10th March 2021 until mid-April.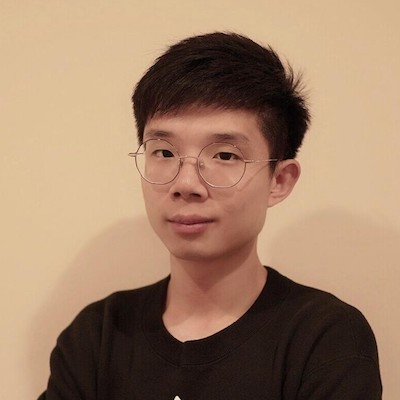 Elliot He
Elliot is a Graduate Technical Consultant in our Melbourne Office.
Although there are a lot of great Graduate roles and companies out there, what distinguishes FINEOS is it's good culture, value and global opportunities that will bring a greater motivation and environment to work in.
After having several rounds of interview in FINEOS, it was beyond a shadow of a doubt that this would be the company that I would like to work for. The reason for that being that the people at FINEOS are always respectful, helpful and supportive. Despite the fact that the FINEOS Graduate Develop Program would begin for me seven months after the interview process ended, they did not let me feel forgotten, instead, I was invited for several catch-up lunches with different people from different teams in FINEOS in order to get me familiar with other colleagues and allow me to feel like part of the team before I even commenced with FINEOS.
In terms of the FINEOS Graduate Development Program, it provides a systematic on-boarding training program which is followed by several rotations across different departments with dedicated mentors for support along the way. Other great things about FINEOS are the opportunities and flexibility it provides which allows us great freedom in creating our career pathway.
The commitment to achieve goals, a reliable and trustworthy team and an open mind to new ideas and change are some of the things that I value the most and the fact that FINEOS prides itself on these values, is the reason that I come to work happy.
---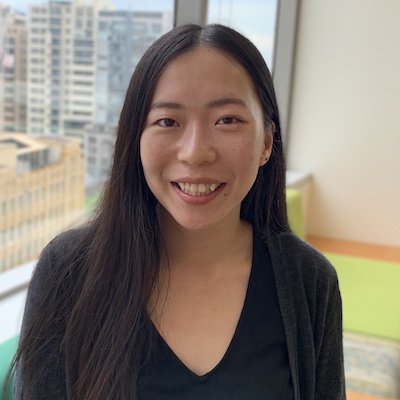 Jamila Fong Hee
Jamila is a Graduate Business Consultant in our Sydney Office.
FINEOS invests in its people and its people-focused culture is what attracted me to the graduate program. As a graduate, I have a great support network of mentors and colleagues and they help me thrive in a dynamic work environment. They offer insightful advice and they also provide me with a multitude of opportunities to learn and grow as a graduate.
Throughout the program, I have had the opportunity to work in multiple roles and projects so that I could understand the various parts of the business. The program is broken into rotations and each rotation has provided me with a different set of challenges and responsibilities. It has also encouraged me to develop new skills and become a well-rounded business consultant.
One of the many highlights of this program is having the opportunity to work directly with clients. I get to meet new people, develop my industry knowledge and create value for the client. My team makes me feel valued as a contributing member of the project and I really enjoy being part of an innovative and supportive team.
---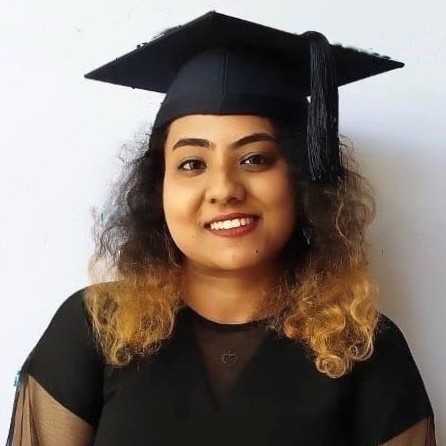 Rhea Riaz
Rhea is a Graduate Business Consultant in our Melbourne Office.
I joined FINEOS with a Masters in Information Systems and Business Analytics and a desire to work in a progressive, knowledge sharing environment. The most drawing factor at FINEOS is their culture. It is a workplace that treats their employees right and encourages them to collaborate and challenge each other to deliver the best results. I love working with like-minded peers who challenge me, support me and inspire me. For Graduates, FINEOS offers a challenging environment with many learning curves.
The best part of the FINEOS Graduate Development Program is that you get the opportunity to learn from the best and those who have started their career with FINEOS. Immense guidance and support are provided to all the Graduates throughout the program. As Graduates, you are encouraged to realise your true potential and relish on the opportunities that come your way. A mentor or a buddy is allocated to you throughout the program and constant care and support follows you wherever you go with FINEOS.
Our Application Process
FINEOS
---
1.Submit your application online.
You will need to upload your resume, which should include details of your work, volunteer or intern experience if applicable. We encourage you to also include a cover letter with your application so that we can learn a little bit about you and why you would like to be considered for the FINEOS APAC Graduate Development Program.
2. Online Java Assessment (For Technical Candidates only)
Applicants who make the next stage in our recruitment process, will be invited via email to complete an online java assessment. This will take no longer than 1 hour to complete, and it will demonstrate your knowledge of basic java and sql.
3. Assessment and face-to-face interviews.
For successful applicants, we will be in contact via email to invite you to our office for a case study assessment and a face to face interview. We will ask you to present your case study findings informally. We will be looking forward to meeting and we hope that you will enjoy the experience and learn from it. 
4. Group Assessment.
For those applicants who have been successful in step 3, you will be invited to attend a group assessment at our office(s) where you will work your way through a case study with your fellow applicants. You should allow up to 3 hours for this assessment.
5. Phone interview.
A shortlist of applicants will be formed after the group assessment and a final short interview will be conducted over the telephone.
6. Offer.
Grow Your Career With Us
FINEOS
---
The FINEOS Graduate Development Program comes to an end after 12 months. This marks a very exciting time for you, as you become a Junior in your chosen role and embark on continued learning and new challenges. The FINEOS Graduate Development program sets you up for this moment, in conjunction with you having shown your determination, commitment and passion in making the most of your development year.
You will be a core member of your relevant team and some of your responsibilities will include:
Possessing a strong understanding of the FINEOS product and its configurable components
Contributing to the development or configuration of various components and integrations within a project.
Working with senior consultants to analyse requirements and support the requirements through to delivery
Participating in the estimation of technical or business aspects of a solution
Interacting with customers within and external to the organisation, to help define requirements and develop solutions as part of the wider project team.
Promoting and living the FINEOS values and increase positive relations within the team, customers, prospects and partners.
Personal and professional development is paramount and ongoing throughout your time in FINEOS, regardless of your role or skill level. With regular meetings to discuss your progress, FINEOS will work with you to unlock your potential and can offer rapid career progression for career-minded individuals. We adopt a blended approach to learning which encompasses self-paced learning, training days and on-the-job learning. With time, the right aptitude and dedication, you will become a Senior in your chosen role with the possibility of being the Lead within a FINEOS project team, driving solution implementation and innovation.
Some of the areas our Senior Employee's move into include:
Solution Architecture
DevOps
Product Consultancy
Project Management
In FINEOS, these moves are made possible due to our continued success and business growth. New roles are always becoming available at home and abroad and we can offer exciting opportunities to travel. We also love to promote within to reward your dedication and commitment to helping FINEOS and our customers to succeed.
As a permanent employee, you will enjoy many benefits FINEOS has to offer:
In addition to (and depending on your location) fresh fruit every week, free flu vaccination, mental health awareness sessions, we offer for eligible employees:
Study Support Program
The FINEOS Learning and Development Team are here to help you should you wish to further your knowledge in a related field.
Medical Health Insurance
The company provides a subsidised medical health insurance benefit for all eligible employees.
Employee Assistance Program (EAP)
FINEOS recognises that all employees may at times have events in their lives that cause stress and concern. This can relate to personal, family, clinical or work issues. EAP is a confidential short-term external counselling service available to all FINEOS employees and their immediate family.
Employee Referral Program
In recognition of your assistance in finding the right candidate for an open role, we will offer you a reward under our Employee Referral Program. We believe our people can identify other great people to work alongside them.
Sports and Social club
We have a very active Sports and Social Club which organizes events throughout the year and provide a great opportunity for you to meet you colleagues in a non-work environment. We are always looking for new members and new ideas to create a friendly and fun filled environment.
Innovation and Merit Award Scheme
The central theme of the award is to provide recognition and reward to your fellow colleagues who have gone beyond the call of their normal role, performed some Herculean effort to get a job completed and reached out to other parts of the organisation to lend support. FINEOS are proud to support these awards.
Aside from the many benefits available to you, you will get to work with some of our most valued customers, where your contribution is key and where you will find your purpose and motivation and where you will enjoy making a difference.