Gadens Graduate Programs & Internships
Gadens is a leading Australian law firm with 97 partners and 880 staff across offices located in Adelaide, Brisbane, Melbourne, Perth and Sydney. With our history dating back to 1847, our vision is to be a preeminent, independent firm renowned for providing outstanding client service, innovative solutions and value.
We regularly undertake highly complex and day-to-day transactional legal work for a wide range of clients across multiple industry sectors. Our clients include major Austr…
View more Gadens has no active opportunities at the moment.
See who's currently hiring with our Job Search!
Search for jobs
Gadens is a leading Australian law firm with 97 partners and 880 staff across offices located in Adelaide, Brisbane, Melbourne, Perth and Sydney. With our history dating back to 1847, our vision is to be a preeminent, independent firm renowned for providing outstanding client service, innovative solutions and value.
We regularly undertake highly complex and day-to-day transactional legal work for a wide range of clients across multiple industry sectors. Our clients include major Australian and multinational organisations – we are advisors to more than a quarter of the Top 200 companies listed on the ASX – as well as many small to medium-sized businesses, and high-net-worth families and individuals.
Our aim is to help our clients achieve their objectives – providing an outstanding client experience for every client, every time. This is underpinned by our intense focus on understanding our clients, their needs and expectations and building meaningful, long-term relationships – a number of which span decades.
Our core values are the firm's foundation and reflect the essence and character of the firm – they define how we interact with one another and our clients.
At Gadens many of our partners and special counsel are recognised as leaders in their areas of law.  You will often be working directly with these same partners and special counsel on matters without always the levels of lawyers in between.  Through our people, you will develop both your technical and business skills throughout your rotations. You will hit the ground running, joining client meetings and spending time doing work on high level matters and real clients from day one. 
As a leading law firm no day is the same, with interesting work, high calibre clients and the best teams in town. Joining a collaborative and welcoming team environment, you can achieve the best in your personal and professional development.
Grads@Gadens is the program through which we attract and retain talent within the firm, recognising that our graduates are the future of the firm and the legal profession. Once on our program, you will immediately receive challenging and varied work with a high level of responsibility. Grads@Gadens is based on two, six-month rotations through different practice areas. Practice areas in the rotations include:
Real Estate and Construction;
Disputes and Investigations;
Corporate (including Tax Advisory);
Employment Advisory;
Intellectual Property and Technology; and
Banking and Finance.
Spending time in different practice areas means you have the opportunity to make an informed decision about your chosen specialisation. It also ensures you develop a broad set of skills, which you can carry with you throughout your career. Through our practical, on-the-job training, you will work directly with partners and get exposed to 'real work' and 'real clients' from day one.
Training and development
Throughout the program we will invest in you and provide comprehensive support to ensure each rotation is a success. You will team-up with a dedicated mentor who will work closely with you to develop your technical skills, allocate work and provide ongoing feedback.
You will attend multiple workshops each month led by partners and senior members of staff so that you are continually learning and developing. These sessions focus on business skills and technical development, and ensure that you are given the support you need to excel in a commercially driven environment.
The 2023 Grads@Gadens program is open to candidates who are PLT-qualified and will ideally be admitted before commencing with us in March. If your admission date is within the first three months of the program, your application will still be considered.
Grads@Gadens is open to candidates who are PLT-qualified and will be admitted before commencing with us in March (or within the first 3 months of commencing the program). 
Step 1: Online application
Our application process is online through our website: www.gadens.com/grads@gadens. On our website you will find details of what information to upload as part of the application process. 
Step 2: Interviews
You will meet with partners or senior lawyers and a member of Human Resources. Our interviews are relaxed so we can get to know the real you and you feel comfortable to ask questions about life at Gadens.  
Step 3: Show us your skills and get to know us better
After your second round interview you can show us your skills and join other applicants for a short workshop.  Following, you are able to relax at an event where you can speak with more people from Gadens and learn their story and why we love our firm.
Our top tips
Our top tips are: to answer your mobile phone professionally (you never know who is calling!); to be yourself; and don't over-rehearse your answers at interview.  This is an exciting time for you as you transition to working as graduate lawyers, so enjoy the process.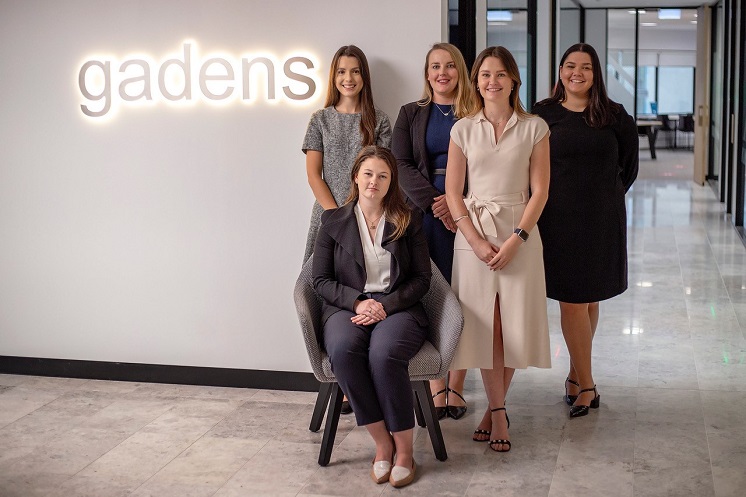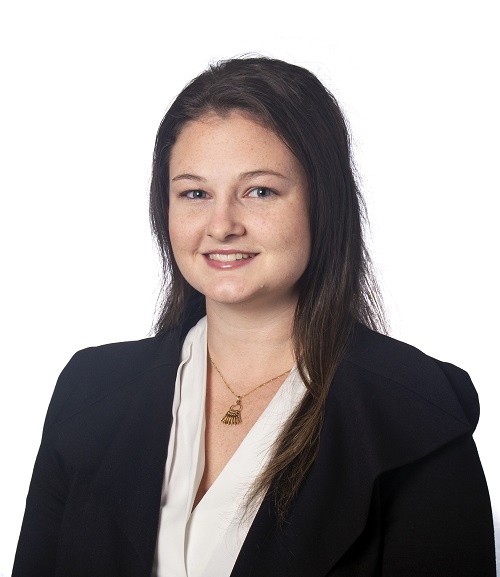 Graduate: Kate Mylott, Lawyer (Commercial Disputes)
Rotations: Corporate and Disputes and Investigations.
Tell us a little about yourself prior to joining Gadens.
Before I joined Gadens I worked as a paralegal at a boutique law firm, specialising in the real estate industry.  I joined Gadens in 2019 as a paralegal in the Disputes and Investigations team and once I completed my studies, I joined the Grads@Gadens program.
Before joining the Grads@Gadens program, I was actively involved in my university's law students' society and participated in many mooting and negotiation competitions, completed my honours thesis and graduated with first class honours.  I was also offered an amazing opportunity to go on secondment to Optus, and while I was there, I worked within their Consumer Legal and Infrastructure Legal teams.
What was the one thing about Gadens that made you apply for a graduate role? 
Having been at the firm for two years prior to being eligible to apply for the Grads@Gadens program, I had a great opportunity to learn about the culture at the firm and form a working relationship with many of the support staff, lawyers and partners at Gadens.  Having an understanding of the inclusive, collaborative and friendly culture at Gadens was the key driver behind my application for a graduate role.   
What kind of work did you do throughout your rotations? 
Throughout my corporate rotation, I worked on a merger between two public companies, assisted on a capital raise and drafted various corporate documents.  I learnt a lot about ASIC filings, how a company operates and how to draft a more commercial and business-orientated advice.  I also assisted on an insider-trading matter, assisted a company with dealing with the ramifications for the business as a victim of a high-profile corporate fraud, and I prepared evidence for a matter in the Takeovers Panel.
Throughout my time in the Disputes and Investigations team, I worked on matters in the Federal Court, Supreme Court and a few smaller matters in the Local Court.  This mainly involved drafting court documents, briefs to Counsel, letters and research memorandums.  I assisted with the preparation for and attended various ASIC section 19 examinations, interviews and drafting reports for a prudential review, and research and drafted various advices on specific areas of law.
What does a typical work day look like for you? 
If there is anything I have learnt throughout my rotations, there is no such thing as a typical day.  However, usually my day begins with going through my emails and checking any new tasks that have come through, drafting documents or letters, reviewing new material that may assist with current open matters and internal and external conferences.  There are also a few coffee runs throughout the day to keep me going and to catch up with people within the firm. 
What has been the highlight since beginning at Gadens?  
Becoming part of a team who value the ideas and opinions of each of its members, irrespective of seniority.  
How does the graduate program prepare you for life as a lawyer?
The graduate program is a great segue into preparing you for life as a full time lawyer.  The program eases you into your rotations, provides ample training sessions, offers opportunities for performance reviews with the people you work closely with and gives you a taste of each of the areas of law you may be interested in.  The program focuses on professional development in an open and supportive environment. 
What do you enjoy most about your role?
I enjoy the diversity of work. One moment I might be working on a hard-letter law advice, and the next, be required to think commercially and come up with a business-focused solution to a complex problem.  I enjoy being challenged to think outside the box.
What piece of advice would you give to the next round of graduate recruits?
Get as much as you can out of the program.  While the program is certainly focused on professional development, it is also a time to form connections with your graduate cohort, and to create a trusted forum where all the small questions can be asked, and all the helpful tips can be shared.  Building connections with your cohort is equally important to succeeding in your rotations.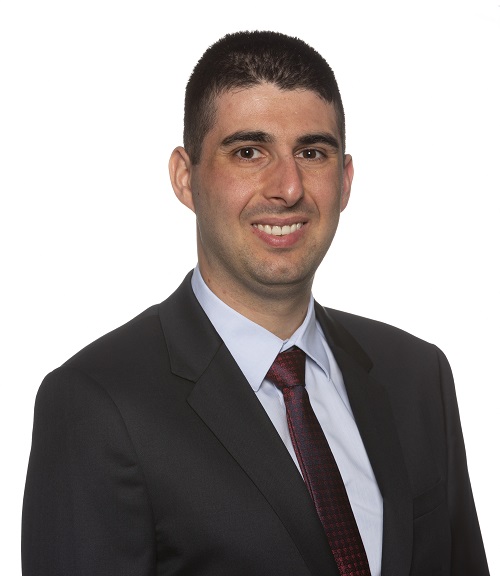 Graduate: Benjamin Haber, Lawyer (Corporate and Institutional Lending)
Rotations: Corporate - Tax and Banking and Finance - Corporate and Institutional Lending
About me
I had a somewhat rocky start to my legal career, which only seemed to be exacerbated by the 2020 outbreak of everybody's least favourite virus.
While 2021 unfortunately didn't see the end of the COVID pandemic, it was a year in which my uncertainty transformed into something a lot closer to certainty as I commenced the Grads@Gadens Program in March 2021.
Gadens Graduates rotate through two practice groups for a period of 6 months each. Initially I was a bit sad about this, as the firm practises in a wide variety of interesting areas. As I near the end of my time as a Grad my feelings on this have changed, as without spending this length of time in each of my rotations (first Tax and then Banking & Finance), I wouldn't have gained as much insight into these very different areas of law and would not be so sure about my preference for where to settle.
While I've found that there's not really such a thing as a 'typical' day in law, let me walk you through something close to an 'average' day at the office in the Gadens Banking & Finance group…
6.45am
Wake Up
I find I'm most productive in the morning, so even though I could sleep in a bit longer I prefer to get to work early to get a head-start on the day when things are still relatively quiet.
I catch the train into the CBD and walk the few hundred metres from Flagstaff station to the office rather than catch the tram – the brisk walk helps shake off those last vestiges of sleep and puts me in a positive frame of mind for the morning.
7.45am
Arrive at Work
I review any emails that came through late the night before and make a start on my tasks for the morning. If I have something tricky on my to-do list I try to get it done first so I don't have it hanging over me for the rest of the day.
9.30am
New Deal
My supervising Partner sends an email to myself and a senior lawyer confirming we have the go-ahead to commence drafting loan documents for a new deal.
We are acting for a private lender who is making a multi-million dollar loan to a developer for the construction of a number of luxury townhouses. I read the terms sheet provided by the client to get a feel for what is going on and commence the first draft of the security and ancillary documents, using documents from a similar previous deal as precedents.
10.30am
Client Conference Call
I join a virtual meeting along with a Partner to speak to one of the major banks we act for, as well as the CFO of the Borrower company and their legal counsel. This has been an exciting matter to work on, as the bank is lending a small fortune to the Borrower company in order to finance the acquisition of a group of third party companies. The Gadens Partner leads the meeting and steps through the changes in the most recent draft of the loan documents, while I note down any comments and changes that are to go into the next draft.
11.30am
Preparing for Settlement
Settlement has been booked today for another deal. I order and review the final due diligence related searches in order to make sure none of the borrowing company's details have changed (like going into liquidation!) and no one else has lodged any caveats over the property we will be taking a mortgage over. Everything looks good, so I instruct another member of the Banking team who deals with PEXA settlements to sign off on the electronic workspace.
Settlements are great when they go smoothly like this, but that isn't always the case! Luckily my team and the wider Banking & Finance group are very supportive and I can always ask for help if something unexpected happens.
12.00pm
Due Diligence
We have just received the building contract for the new matter that came through this morning, so I make a start on reviewing the document. This is a fairly urgent task, as the client needs our review to inform them of anything unfavourable to them that will need to be included in the Tripartite Deed between the Lender (our client), the Builder and the Borrower.
1.00pm
Lunch
After a busy morning I join the other Graduates for some much-needed sustenance. It's also an opportunity to take a mental break and focus on what's really important in life, such as how DonDon's tastes so good.
2.00pm
Legal Opinion and CP Checklist
We have another matter that is due to settle in a couple of days, so I review the Conditions Precedent checklist. This is a checklist I create for every deal which tracks all of the items that the Borrower needs to satisfy in order to draw down on the loan amount, such as tax portal statements and copies of the company constitution or relevant trust deed. This particular checklist is in pretty good shape, however there are a few outstanding items. I highlight these items and send a copy in an email to our client, asking them to review the checklist and advise if they have received the remaining documents from the Borrower.
I also prepare the bulk of our legal opinion, which is a sign-off letter addressed to our client to confirm that all of the loan documents were executed correctly and are enforceable and that our client is a secured creditor. Not every matter requires a legal opinion, but many do. On the day of settlement I will order the final ASIC, land title and other searches to ensure everything is in order and attach them to the opinion.
3.30pm
Reviewing and Collating Executed Documents
A senior colleague forwards me an email containing a number of signed counterpart loan documents and ask me to check they have all been signed correctly. I review the scanned documents to make sure all the pages are there, that no hand-amendments have been made and to confirm due execution. One of the directors has forgotten to sign an execution block, the silly goose, so I send an email to the other party's lawyers asking them to obtain the required signature. 
Thanks to electronic signing the missing signature is obtained quickly. I then combine and date the counterpart documents using PDF software and circulate them to the parties by email.
4.30pm
Urgent Tasks
A senior colleague sends through an urgent task – we need to finalise a suite of loan documents and circulate them to the parties this afternoon so we can be ready for the fast-approaching settlement date. I finalise the documents, create execution versions and draft a detailed email containing instructions on how the documents need to be signed.
Another urgent task also hits my inbox – some company resolutions which need to be circulated for signing this evening need to be drafted. Luckily there are some good precedents I can use as a base so this doesn't take me too long. The company resolutions confirm various items such as the solvency of the company, the company's intention to enter into the loan documents and that the directors have no personal interest or conflict with the loan documents.
6.00pm
Preparation for Tomorrow
With the urgent tasks complete, I take stock of the notes I've taken throughout the day and the ongoing matters I am involved with. I add some items to my to-do list for tomorrow and the rest of the week, file away any emails which have been attended to and take care of any admin tasks which can be completed quickly.
6.45pm
Gym
I head to the gym for some physical activity. This helps me separate work from home and de-stress after a busy day.
At Gadens you will be able to have relaxed interactions with your colleagues and have an opportunity to get involved in social activities and other health and wellbeing initiatives. 
We offer:
a collaborative, open and welcoming environment, that encourages and promotes inclusion and diversity, and offers accessibility to senior lawyers and partners;
Learning@Gadens – our learning and development program provides you with the right learning opportunities to grow the skills, knowledge and behaviours that support your development at every stage of your career and inspires you to be the best you can be;
regular events and functions through your practice group or our Social Committee.  It allows relaxed and fun interactions with your colleagues whilst providing a valuable opportunity to enhance those ever-important networks and business relationships.  Join in the footy tipping competitions, informal drinks, morning teas, Olympic competitions or themed EOFY party with prizes for best dressed.  There is always something happening around the office and some friendly competition too.
health and wellbeing initiatives through our Wellbeing Committee, such as group sporting events, health seminars, yoga and with a focus on better health and fitness for both the body and mind; and
opportunities to make an impact on our communities through our Sustainability and Social Impact program which encompasses providing access to justice to those in need; respecting and connecting with First Nations people; acting in a sustainable manner and taking positions on matters of social significance.
This is what makes Gadens a great place to work.
Diversity & Inclusion

We are all different, and it's our differences that make us unique. Harnessing our diverse perspectives is how we generate ideas and bring to life new ways of working, both for our clients and our people.
Our people are at the centre of everything we do. Our Board, Partners and Management Team are committed to providing an environment that encourages and promotes inclusion and diversity, instilling pride in our firm and our values. We will all maintain and build upon an environment where our people are comfortable and confident to bring their authentic selves to work and celebrate their differences.
Inclusion and Diversity is an integral part of our vision and strategy. We strive to represent the diversity of our people, clients, and communities in which we live and work. We are committed to ensuring an inclusive culture in which everyone can realise their full potential.
Our commitment to inclusion and diversity includes age, caring responsibilities, cultural identity, disability and accessibility, First Nations peoples, gender, LGBTIQ+ and socio-economic background.
We aim to embed inclusion and diversity throughout our everyday practices and we are excited to launch our Inclusion & Diversity strategy in 2022.
Our LGBTQIA+ colleagues at Gadens are very important to us. There are opportunities to get involved throughout the year with internal events, publications and mentoring opportunities.
Gadens is committed to fostering inclusion of people with disabilities, and we have been working to build partnerships with providers who will support our current and future employees with disabilities to have successful and fulfilling careers with Gadens.
We have recently partnered with JobSupport, a specialist service placing people with an intellectual disability into employment. JobSupport's mission is to place, train and maintain people with an intellectual disability into quality jobs that meet both their employment needs and the needs of the employer. Each position is specially designed by an employer in consultation with JobSupport, to ensure that each placement works well for both the employer and new employee.
At Gadens, we aim to create a work environment that encourages and promotes diversity and equality, while instilling pride in the firm and our values.  Recruitment and advancement within the firm is based solely on merit.  
As published in our most recent report to Australian Legal Sector Alliance (AusLSA), we are immensely proud of our gender equality statistics, with over 33% of our Partnership being female. Furthermore, we have a robust paid parental leave scheme, which has enabled 85% of our workforce to return to Gadens after parental leave.
Gadens Gender Profile, 2020:
33% female partners
60% female legal staff
74% female non-legal staff
Examples of our commitment to gender equality include:
Signatories to Pay Equity Ambassadors under the Australian Government Workplace Gender Equality Agency's (WGEA) Pay Equity Ambassador Program.
Awarded WGEA Employer of Choice for Gender Equality.
Delivery of unconscious bias training to all employees
Law Council of Australia Equitable Briefing Policy signatories.
Aboriginal & Torres Strait Islanders

Gadens has been a longstanding supporter of the ongoing process of reconciliation with First Nations peoples. We consider that reconciliation is important to our firm, our clients, the community within which we work and Australia's future. We recognise that the process of reconciliation involves a considered genuine understanding and recognition of Australia's history coupled with contemporary collaboration with First Nations peoples.
In line with our strategy, Gadens is committed to the following:
Creating employment opportunities for First Nations peoples and support for First Nations businesses.
Increasing pro bono support for organisations that empower First Nations peoples.
Raising awareness of First Nations culture and history internally across our offices.
Gadens has signed up as a supporter of the Uluru Statement from the Heart. If you are not familiar with the Uluru Statement, please follow this link and consider whether you would like to also register your personal support for a constitutionally enshrined indigenous voice to Parliament: https://fromtheheart.com.au/.