HLB Mann Judd Graduate Programs & Internships
HLB Mann Judd is a leading chartered accounting firm. Our size and structure means that you will be part of a friendly team culture while still being presented with opportunities of leadership, personal and professional growth – we believe that together we make it happen!
Accounting
and 2 others
Hires applicants with degrees in
HLB Mann Judd is looking for its next generation. With a focus of practical, on-the-job training, we can offer a fast-tracked learning experience to set you up for a successful career.
Accounting
and 1 other
Hires applicants with degrees in
We are looking for HLB's next generation. Our graduate and cadet program is a formal learning experience designed to help you develop the right skills for a successful career.
Accounting
and 1 other
Hires applicants with degrees in
We are looking for HLB's next generation. Our graduate and cadet program is a formal learning experience designed to help you develop the right skills for a successful career.
Past HLB Mann Judd Graduate Hiring Statistics
If you're interested in working at HLB Mann Judd, understanding when they have opened up applications for their graduate programs, graduate jobs and internships is helpful knowledge to have so you know when you might need to apply. Use the below information to see when HLB Mann Judd hires graduates, but more importantly what graduate degree's and other student attributes they target for their jobs.
---
Job types
Graduate Jobs (89%),

Internships (7%),

Cadetships (4%),
Work rights
Australian Citizen (100%),

Australian Permanent Resident (96%),

New Zealand Citizen (78%),

Australian Working Visa (4%),
HLB Mann Judd is an award-winning chartered accounting firm. With offices in Australia, New Zealand and Fiji, we provide a comprehensive range of business, advisory and financial services.
We offer graduates and students the opportunity to be part of a team that encourages communication, collaboration and innovation. At HLB you will discover a culture that has been created by genuine, warm and truly talented people.
HLB Mann Judd is an independent member of HLB, the global advisory and accounting network. HLB is dedicated to helping clients grow across borders. Through the power of 29,363 professionals across 158 countries, we combine local expertise and global capabilities to serve client needs. 
Our tagline - together we make it happen – recognises that people are our firms' strongest assets.
We offer students the opportunity to be part of team HLB through our Graduate, Vacation and Undergraduate programs that open throughout the year.
Why Join Us?
HLB Mann Judd
---
When you join the team at HLB we invest in your future by giving you all the support and skills you need to be successful.
We are a professional mid-tier accounting firm which means our clients are numerous and diverse. They include ASX-listed companies, family-owned businesses, start-ups and global corporations as well as not-for-profit and government-led organisations.
What makes us stand out from the crowd is our client service approach. We care about our clients and their success. This approach has earned us seven Client Choice Awards for 'Best Accounting Firm' – an achievement no other accounting firm can tout.
Our people have also been recognised for their professionalism, expertise, innovative thinking, and contribution to the community. We are proud of the difference we have made to those around us – no matter how large or small. 
What makes us unique? You do.
Our graduate and student programs are designed to give you a head-start and the right amount of support for your professional development as you embark in a career in accounting and beyond.
Student and graduate programs differ from firm-to-firm however most include:
CA study support – including in-house training, peer support and outsourced courses. We are also a Recognised Training Employer (RTE) by CA ANZ.
Flexible study options – including time off for exam periods
Cross divisional opportunities – enabling you to move within the firm to learn which business divisions complement your strengths and interests
On-going support and training – various technical and soft skill training to develop your ability to communicate across the firm as well as with clients 
At HLB you will discover an inclusive culture that has been created by genuine, warm and truly talented people. For us 'Team HLB' is something that has evolved over time. It is what makes us authentic and unique.
We believe success comes from everyone working together to achieve a common goal – together we make it happen!
Graduate Program
HLB Mann Judd
---
Our graduate program is a formal learning experience designed to help you develop the right skills for a successful career. Applications for our graduate programs open throughout the year so we recommend regularly checking in with us.
 
When you join HLB we will ensure you: 
Receive on the job training with accessible partners and managers that will guide you through your career.
Have the right support to complete your CA studies including financial assistance, access to a mentor and generous study leave.
Work in a small team environment – because we believe you are more than just a number!
Work from day one with a broad range of clients.
Have a genuine work/life balance.
Are part of a social and active firm which encourages participation through group activities and events.
Are presented with career break and secondment opportunities.
Have opportunities to give back to your community through our Workplace Giving Program, #HLBCommunities Day and support of not-for-profit activities.
Our graduate programs are open to recently qualified or final year Commerce or Business students with an accounting major. 
Although the types of clients differ across the firms, there are several qualities we look for from Team HLB:  
Critical thinkers who are solutions-focused
Enjoys being a team player and thrives in a collaborative environment
Enjoys engaging with others – whether they are peers, partners or clients
Professional with a passion for accounting
Motivated and ready to undertake the CA Program and become a qualified Chartered Accountant
Are willing to live our values – Valuable, Accessible, Supportive and Trustworthy
Internships & Clerkships
HLB Mann Judd
---
Our vacationer program is available to students in their penultimate year of study. Applications for our winter and summer programs open throughout the year so we recommend regularly checking in with us.
Our paid 2-8 week program is structured to provide students with the invaluable opportunity to gain a unique insight and exposure to the different business divisions in the firm.
The program is open to students undertaking a Commerce or Business degree with an accounting major. It is encouraged that students in our vacationer program are undertaking the required subjects to be eligible to commence the CA Program.  
Our vacationer program will not only provide you with great experience, but it will also give you an idea of what it's like to work at HLB and see if we are the right fit to kick start your career.
Application Process
HLB Mann Judd
---
We open up our programs at different times of the year. If you would like to apply online, click on the role you would like to apply for and complete the application form. As a part of your application, we will require:
Cover letter
Resume
Academic record or school report
Applications are invited from permanent residents and citizens only.
When applying, keep in mind that we're looking for friendly, genuine and team-oriented people. We suggest referencing any experiences, interests or hobbies in your CV and/or cover letter so that we can see that you would be a good fit for our culture.
The selection process
Each year we receive expressions of interest from graduates seeking to join our program. HLB will contact you to advise if your application has been successful and if you have progressed through to the face-to-face interview.
Interview tips and advice
If you are successfully shortlisted, depending on your location, you will be invited for an interview.  An interview means that we want to get to know you. It is also an opportunity for you to get to know us.
At this point, it's a good idea to start thinking about:
The reasons you want to join HLB 
Which division of the firm you are most interested in 
Any work experience or previous study that you done that could be worth sharing.
The most important interview tip we can share is 'be yourself'. We want to get to know the real you!
There are also a few things that you can do that will help you stand out in an interview. Firstly, do some research on us. This means reading our website or looking at our social media pages (LinkedIn, Facebook, Instagram and YouTube).
We also suggest bringing a list of prepared questions. We want to see that you are curious about HLB Mann Judd and eager to learn more.
Offer of employment
The process for accepting an offer will be shared by HR in your interview. They will outline the steps involved and what is to be expected following the offer. Once you've accepted our offer, we'll give you a start date and discuss the onboarding process.
What your first day may look like at HLB
We have designed a program that fully supports your professional development as you embark on a career in accounting and beyond. Although the grad program varies from office-to-office, from day one you will be made to feel welcome and part of the team.
Some of the things we will ensure you have from day one is:
Welcome orientation
Partner introductions
Core support structure – you will be assigned a manager and a buddy
Formal induction program which includes a competency framework, training program, benefits explanation, HR procedures and more.
A calendar of upcoming social and CSR events – all the fun stuff!
Should you have any additional questions, we suggest contacting our local recruitment teams.
Employee Profiles
HLB Mann Judd
---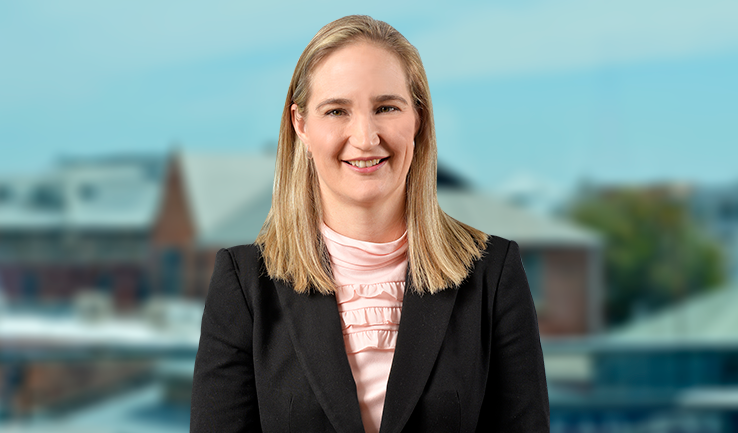 Kirstin Stewart, Business Advisory Partner
Location: Perth 
University: Murdoch University 
Degree completed: Bachelor of Commerce
My 'Team HLB' story
Initially, I didn't start my career as an accountant. Originally I occupied an administrative role within a small suburban accounting firm and decided to begin my studies in this area while working. So, changing my employment role to a cadet from administration, I began a Bachelor of Commerce degree at Murdoch University. Following a move to another public practice firm where I completed my studies, I took over a commerce role in the Perth office of an international mining company. In January 2005, I returned to public practice as a senior accountant with HLB Mann Judd (Perth).
I became a partner within HLB Mann Judd's Business Advisory division in July 2016.
At HLB Mann Judd my input into client and internal matters is appreciated and valued by the firm and also by the clients I work with on a daily basis.
Throughout my career, I have had the opportunity to work with a wide range of different clients within various sectors and industries, and on projects that aren't usually available to accountants within smaller firms.
Since commencing at HLB Mann Judd I have had the opportunity to work directly with the client and complete the whole task, rather than sections of a job. The best part of this process is that I have the opportunity to build strong relationships with clients, and work closely with them on all aspects of their business. As part of my career profession and continuing professional development, I've attended numerous training courses and conferences locally and interstate, where I have met other people, not only within the HLB network but other firms, which has been invaluable.
As a partner within the Business Advisory services division, I work with my clients on a variety of issues, not just accounting, taxation and other compliance matters. Many clients today require assistance to understand the profit drivers in their business, what is 'best practice' and keeping up to date with what competitors in their industry are doing. I help clients understand all financial aspects of their business to help grow organically and, where appropriate, help with business acquisition. I've also assisted numerous businesses to prepare for sale or take on new investors. In the current economy, cash flow is a very real concern for businesses, and I have worked with clients to prepare cash flow models and projections. I've also worked with a number of clients on the tax matters to be addressed following a relationship breakdown, which is an unfortunate reality of society today. I'm also an Accredited Adviser and member of Family Business Australia, so family businesses and the unique issues they face, such as succession planning, is also a particular area of interest.
I have also acted as the treasurer for a not-for-profit organisation for six years, which I performed outside business hours, before I started my own family, which now takes up most of my time outside of work. I currently sit as the treasurer on another not-for-profit organisation in my local community.
HLB Mann Judd is a great place to work. The partners and staff are approachable and have created a great culture, and I have been fortunate enough to have now progressed to being one of the partners, and my family and work life balance has not been compromised. Being a mid-tier firm, we are able to perform the work and attract clients the same as the Big 4, but still have the personal feel of a smaller firm, as staff are not treated like a 'number'.
If you are considering becoming an accountant…do it! If you want a career in business, becoming an accountant is the best way to start.
Kirstin's advice to graduates:
Don't be afraid to ask questions! There's no such thing as a silly question. We were all in the same position as you at one time and at this point in your career you are on the steepest learning curve - so go ahead and ask if something doesn't make sense, you aren't sure of what you need to do, or you would like the instructions to be explained to you again or in a different way.
Find a mentor. It doesn't have to be someone within your organisation, but this can be helpful as they would know the intricacies of the business or industry. Having someone to guide you, give you feedback, and just generally be able to see advice from is invaluable, particularly as you move through your journey as a professional.
Continue to educate yourself. You will never 'know it all' and this is an industry that is forever changing and evolving, from a technical, procedural, and interpersonal perspective.  
---
Alex, Audit Manager
Location: Melbourne 
University: RMIT 
Degree completed: Bachelor of Business – Accounting & Executive MBA
My 'Team HLB' story
In 2013, Alex started at HLB Mann Judd as a graduate auditor. He has progressed through his career at the firm and was recently promoted to manager. During his time at HLB he spent time on secondment at our LA affiliate firm. 
Alex's advice to graduates:
Allow yourself time to learn and don't expect that you need to know everything on day one. Understanding 'why' you are doing something is just as important as understanding 'how' to do it.
Always remember that, whilst important, your career is only one aspect of life and you need to ensure you allocate sufficient time for outside interests, exercise, socialising etc. Working full-time may seem daunting at first but you will find there is plenty of time available to live a balanced life.  
Have a curious mind and don't be afraid to challenge the status quo. Often thinking logically and practically is the best approach to problem solving.
A Day in the Life
HLB Mann Judd
---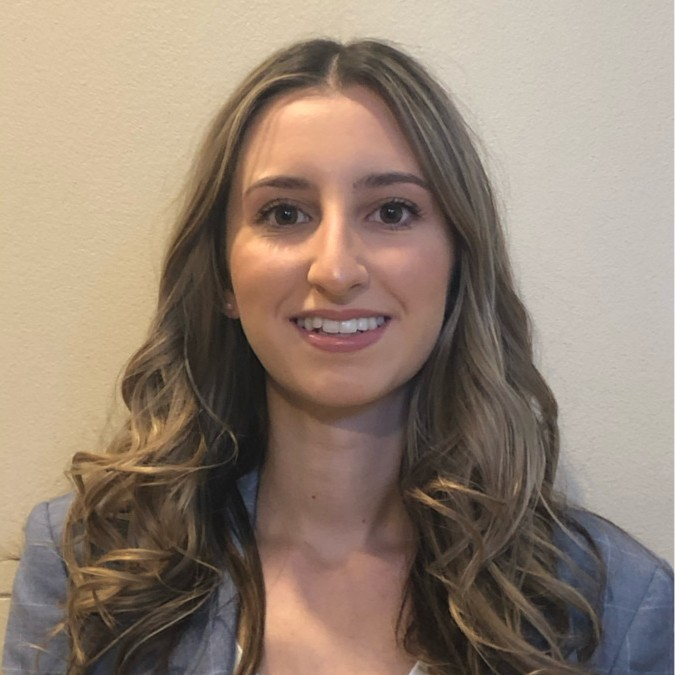 A DAY IN THE LIFE OF AN ACCOUNTING & TAX GRAD IN SYDNEY
Maddison started out at HLB Mann Judd Sydney as a gradate in the firm's 2020 Graduate Program.
When searching for graduate positions, Maddison observed that many of the Big Four firms only offered specialised roles. What drew Maddison to HLB Mann Judd's program was the opportunity to be exposed to a broad range of clients and jobs before settling into a specialist or specific area of accounting.
What's your 'Team HLB' story?
I initially heard about HLB through a family member. I did some research and applied for a graduate role through the website. I was invited to an interview with the firm's HR team. In my interview I shared that I was unsure of which area of accounting I wanted to apply for; and they helped me decide which division would be the best fit for
me in the firm.
Being a fresh graduate, I knew I wanted to work at a firm that would give me a diverse range of work and responsibility to get a broader understanding of the field. Therefore, what really, stood out to me, was HLB Sydney's "exchange" program. This is where staff are given the opportunity to work in another division within the firm.
I also love the Barangaroo area, which our Sydney office overlooks. HLB is only a short walk from the water and the restaurants, cafes and bars along the wharf.
FOLLOW MADDISON AS SHE WALKS US THROUGH A DAY IN THE SYDNEY OFFICE
8:45am
Before I start work its usually a pilates session or walking my three dogs! I arrive in the office around 8:30am, make myself a cup of tea in the kitchen and chat to other colleagues who are eating breakfast.
I will take my tea back to my desk, greet my desk buddies and start on my work for the day.
Mid-morning
I spend most of the morning working on client files. We have a mid-morning division meeting and the team will get together to run through various outstanding items. Before the COVID restrictions were introduced, these meetings were in the kitchen (during COVID it was a virtual Teams call).
Lunchtime
Lunch breaks are flexible so they often fall between 12 noon and 2pm. I usually meet the other graduates for a walk at lunch time down to Barangaroo.
We eat our lunch on the wharf overlooking the water and the ferries. Sydney harbour is beautiful and the view never gets old!
3:00pm
I will continue working on client files after lunch. I also arrange to meet with my manager to discuss any questions or difficulties I have come across in completing any of the client files.
It doesn't happen everyday however…
COVID meant that I missed the opportunity to meet many of my colleagues until the end of 2020. Yet during such a challenging time, there was always support and help available.
The firm allocates mentor to each of the grads so for me, this was an opportunity to have a regular lunch catch up and discuss any concerns or questions. The culture and support at HLB has definitely been a highlight of my first year at the firm.
MADDISON'S ADVICE FOR GRADUATES
When looking for a graduate role, I suggest doing research and talking to people to get an idea of what kind workplace you are looking to join.
---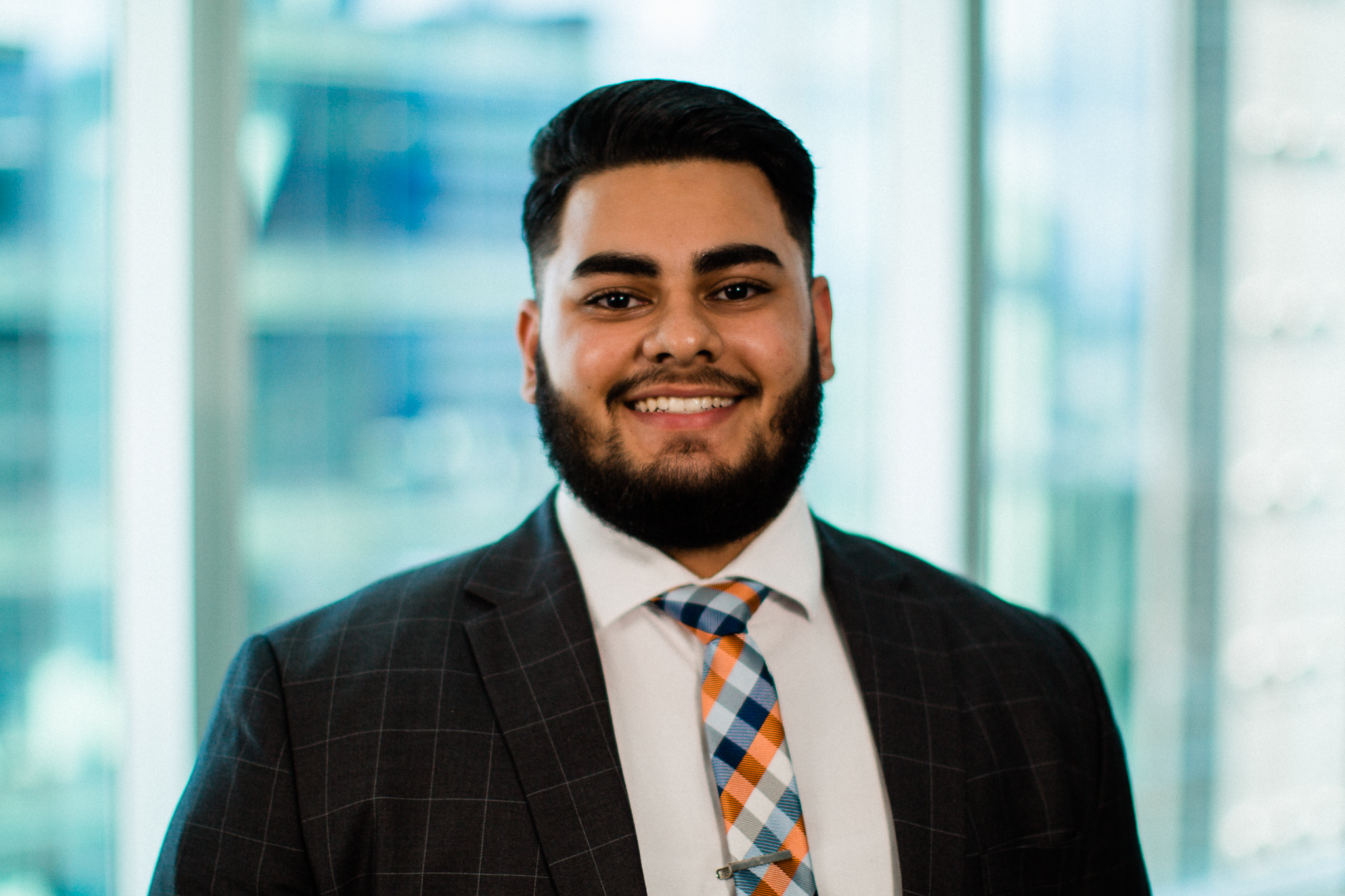 A DAY IN THE LIFE OF AN UNDERGRADUATE AUDITOR IN BRISBANE
Kerolos commenced at HLB Mann Judd Brisbane as part of the firm's 2020 Graduate Program. He joined HLB as an
undergraduate in a full-time role while completing the last three subjects of his university degree.
When Kerolos joined HLB, he was seeking an opportunity to get a hands-on experience and work with clients. He wanted to be an essential and valuable member of the team and feel like his contribution would make a difference.
What's your 'Team HLB' story?
HLB Mann Judd is a mid-tier firm and I decided its size and structure would be a good fit for me. Working for a mid-tier means I get to be more hands-on and involved in the client work.
I believe taking on responsibilities should be the goal for any young accountant starting out. The feeling of ownership and responsibility is what will drive your success – particularly as your career grows and you start to take on clients and advise them on their business journey.
Since starting at HLB, I believe I have been presented with lots of new opportunities. The firm has a great culture and also a healthy work life balance. I enjoy my workday but also have time to head to the gym or catch up with friends outside of work.
FOLLOW KEROLOS AS HE WALKS US THROUGH A DAY IN THE BRISBANE OFFICE
7:30am
I am an early starter. I like to settle into my morning. I arrive, drop off my backpack and grab a coffee from the staff kitchen. I usually run into friends and we chat to learn what we've been up to since we saw each other the previous afternoon!
I then head to my desk and structure my work for the day.
Mid-morning
Late morning is usually the time I regroup my thoughts and review what I have accomplished so far. I have a couple of internal meetings coming up to which I will attend. I start preparing for the meetings which means a quick catchup with my manager to discuss workflow and a couple of other outstanding items.
Lunchtime
I usually take lunch at 1pm. Most of the time I head out and grab something from one of the nearby food courts or cafes in the city.
Today I brought my lunch which means settling in at one of the benches in the staff kitchen and chatting to whoever is also hanging out there.
3:00pm
Afternoon coffee is a must! I take a short break and then turn my attention to what I need to complete before I leave for the day as well as decide what I can put aside for tomorrow.
My internal meetings went well which helps me understand what to prioritise.
It doesn't happen everyday however…
Monthly staff drinks and birthday morning teas are great because they always bring together everyone in the office. Also, the events at HLB are usually well organised and are tailored for all age groups.
KEROLOS' ADVICE FOR GRADUATES
My recommendation would be to put yourself out there and give it a go. Don't hold back on a position just because you feel like you will not enjoy it. The more experience you have at a young age, the greater your chances of success are; your career starts with how much experience you have, so start young and early.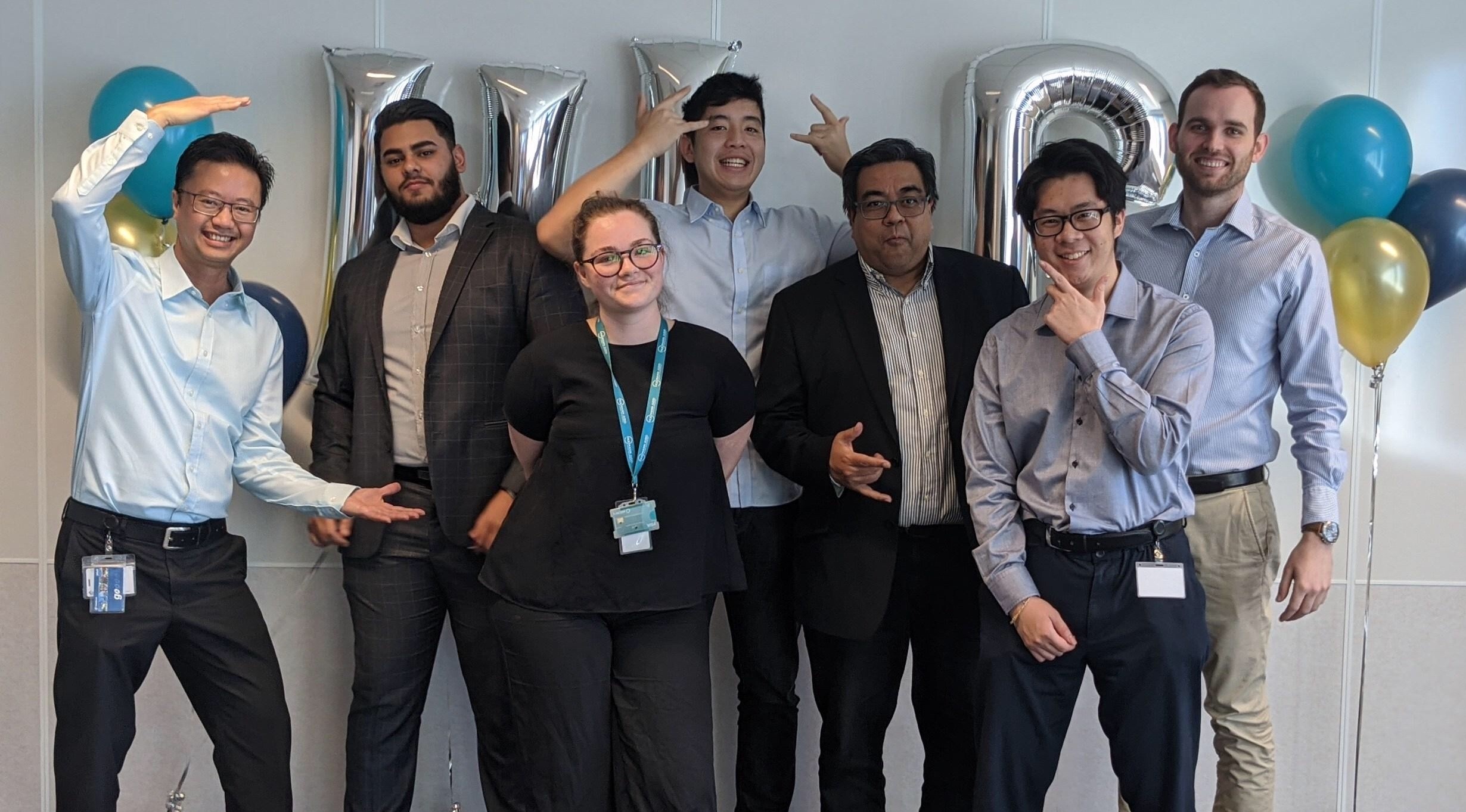 Perks & Benefits
HLB Mann Judd
---
Since 2014 we have been recognised as a finalist at Client Choice Awards and we have taken home the "Best Accounting & Consulting Services Firm" award six times! The Client Choice Awards recognise best practice in the professional services sector and are based on client feedback for professional services firms in Australia and New Zealand. There are no panels, judges or self-nominations, only client ratings that are independently researched. 
We believe much of this success is due to our valued clients as well as a culture that encourages communication, collaboration and innovation. Our people are genuine, warm and truly talented people. 
We focus on health, well being and fun
Our firms run a number of different initiatives to raise awareness and promote a healthy team. A few examples include: 
Office yoga and meditation classes 
Corporate sports and group fitness activities
Free fruit and snacks 
Participation in corporate team events 
Free flu vaccinations
Various office activities and team building initiatives 
Our firms have a healthy calendar of events including birthday morning teas, anniversary celebrations, volunteer days, including our annual #HLBCommunities Day, Christmas and EOFY parties. 
Whether its ping pong in the boardroom, Uno Stacko (our Adelaide team's mash-up of Uno and Jenga) or BBQs on the balcony there is something for everyone.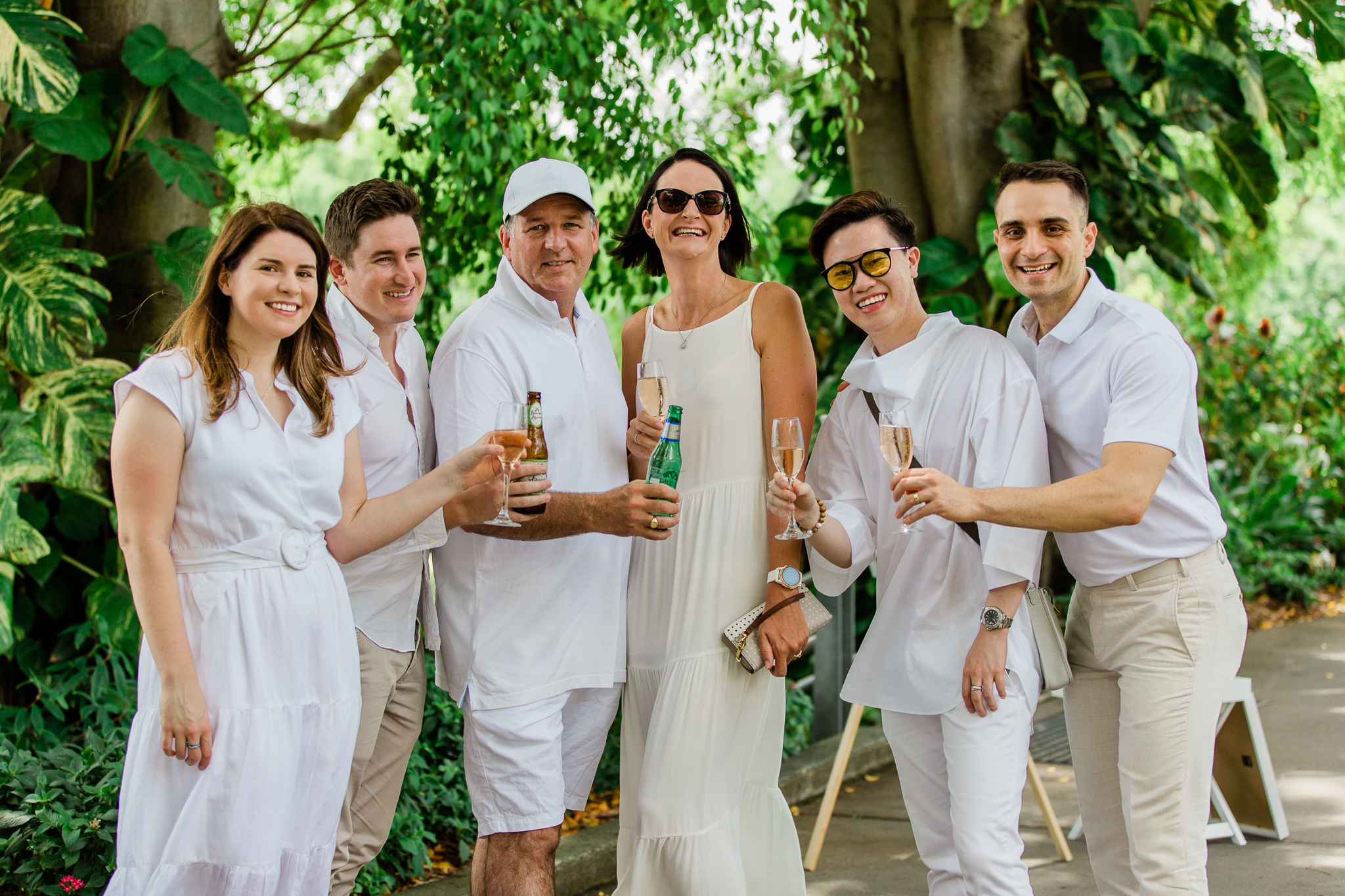 Learning and career support 
We will provide you with the opportunity to undertake the CA program through Chartered Accountants Australia & New Zealand (CAANZ). We offer professional development and assistance through in-house training programs, study teams, peer support and outsourced courses that are designed to help you pass the program.
HLB is proud to be a Recognised Training Employer (RTE) by CA ANZ. As an RTE, the firm is able to provide CA candidates with an in-house and pre-approved performance appraisal system. This means our CA candidates are not required to record their competency development in CAANZ's logbook. The completion of the Institute's log book has always been seen as an arduous task by both student and mentor.
We offer a range of flexible roles that accommodate both part and full time university study. We also provide time off for exam periods.
Access to our leadership
No matter your level of experience, you will receive ongoing guidance from your team members and partners to help you reach your full potential.
We also encourage an open door policy in all offices to promote sharing and discussion.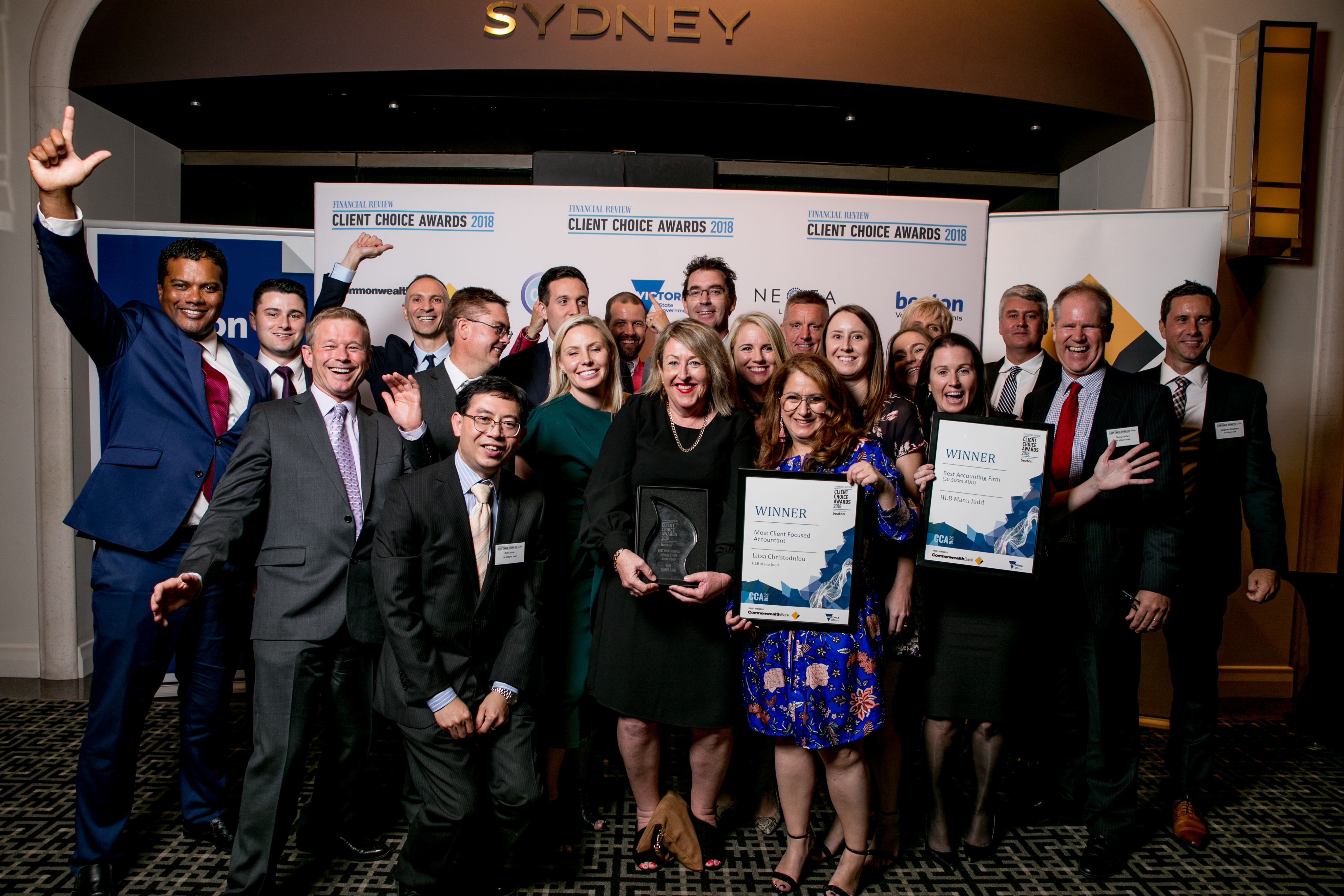 Diversity & Inclusion

HLB Mann Judd
---
We are seeking people who are willing to embrace our values and bring their point of difference to the team.
At HLB we have a common vision – to be the most highly regarded mid-tier accounting firm, through the growth of our people and of our clients. To make this happen, we need to bring together people who want to share experiences, opinions and ideas.
Our commitment
We are committed to embracing innovative and original thinking. We are also committed to ensuring diversity and inclusion naturally complements our firm culture. Some of the different ways we do this include:
Seeking open and candid feedback from staff
Raising awareness of diversity and inclusion issues 
Leadership development initiatives and programs 
Providing flexibility including special leave allowances
We live our values and they are VAST
Unconscious Bias Awareness Study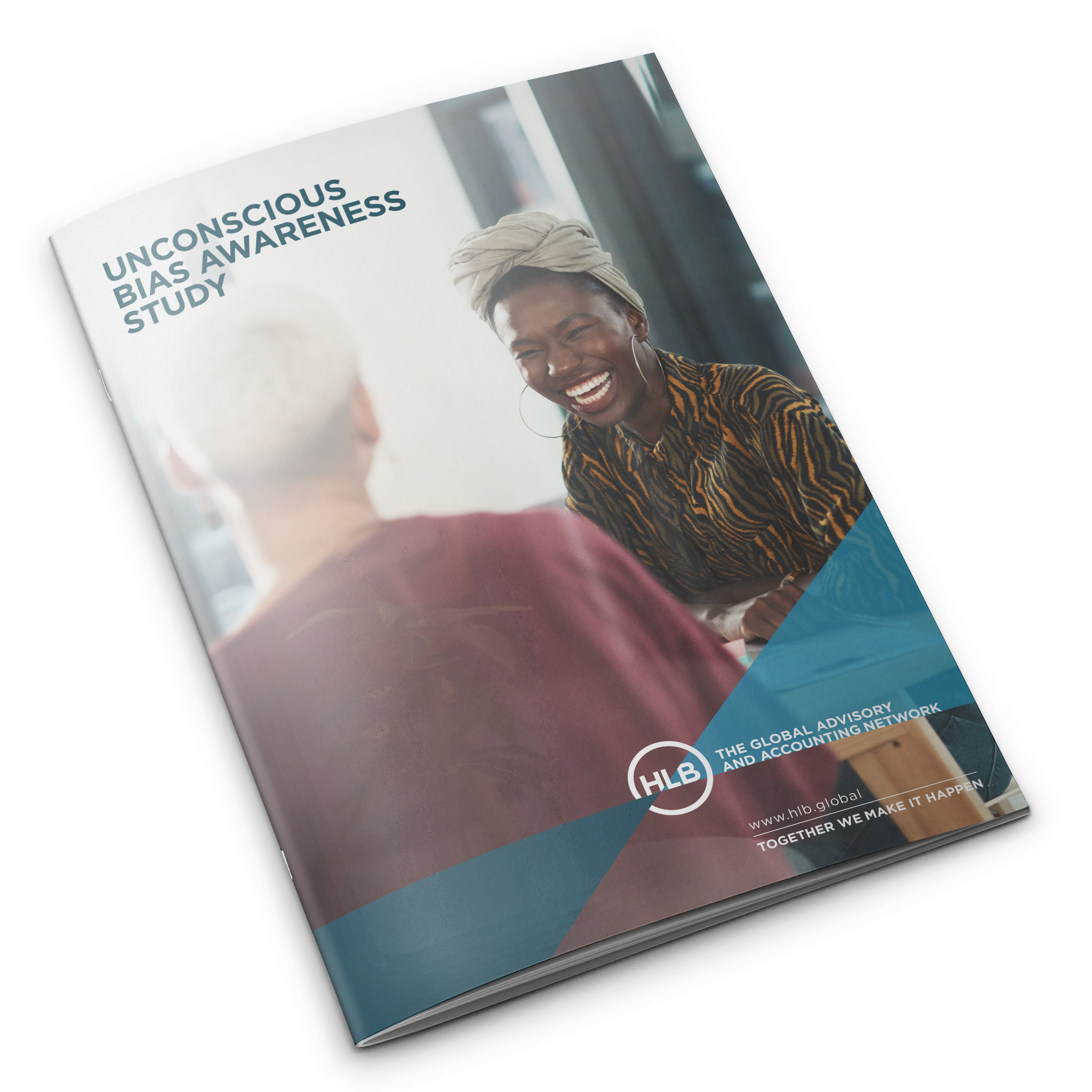 We recently participated in a landmark global study by HLB addressing the issue of unconscious bias within leadership positions of professional service firms. Through research, both with HLB managing partners across the globe and external sources, the study considered the impact unconscious bias has on career progression, diversity and inclusion within the profession.
Professor Kamal Munir from Cambridge Judge Business School, University of Cambridge, led the research team and delivered the findings. HLB Mann Judd intends to use the study's findings as a barometer for current practices, and identify where and why bias overtakes objectivity throughout its initiatives.