As the global leader in building solutions, Holcim Limited is reinventing how the world builds to shape a greener, smarter world that works for all.
As a Holcim Graduate you will have the opportunity to experience and learn to become an operational leader of the future
As a Holcim Graduate you will have the opportunity to experience and learn to become an operational leader of the future
Holcim is a leading global supplier of aggregates, cement and ready-mix concrete. Our products are used to build homes, schools, hospitals, roads and railways, supporting our vision to provide foundations for society's future and we operate in over 300 sites across Australia and New Zealand.
In Australia and New Zealand, Holcim has been delivering construction materials for more than 100 years. Originally serving the industry under the well-known Readymix and Humes brands, Holcim now continues to supply products including aggregate and sand, concrete, concrete pipe and products.
Holcim operates right across the Australian continent supplying concrete from a network of more than 200 concrete plants, 900 mixer trucks and mobile and on site facilities. Our 88 quarry operations provide consistent, quality products for a diverse range of customers and applications. Our contracting business services serve major mining and infrastructure projects. Within New Zealand we operate 2 cement terminals at Auckland and Timaru.
Globally we are known as LafargeHolcim. Created through the merger of Holcim and Lafarge in 2015 – two companies with a rich history, pride and culture – LafargeHolcim is the leading company in the building materials industry. LafargeHolcim has more than 115,000 employees and operates in 90 countries around the globe. We have a unique business portfolio and serve customers ranging from individual homebuilders to the largest and most complex projects. We offer the widest range of value-adding products, innovative services, and comprehensive building solutions. In Australia, Holcim still trades under its own name but is part of the global merger.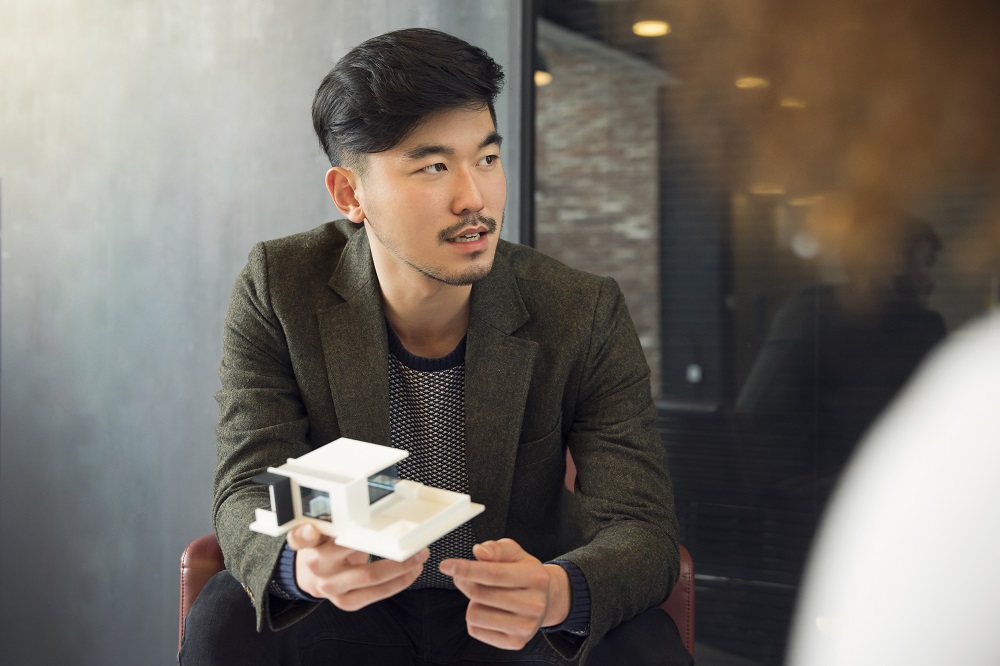 As a graduate, Holcim will offer you a varied career path supported by diverse training opportunities. We are an industry leader in health and safety and are proud of our commitment to environmental sustainability. Diversity is valued within our organisation and as such we promote equal opportunities in recruitment, employment, development and retention.
Let's get down to it; what will you get out of a career with Holcim? Here are our top five reasons to join Holcim:
1. We give you real responsibilities
We believe that the best development opportunity you can have is actually working in an operational role, with real work and real challenges. You will have a dedicated manager who can work with you to develop your career plan.
2. We give you career flexibility
Because of its structure, the graduate program gives you the opportunity to work across locations and business divisions. This means you can explore what you really want and where you really want to go.
3. We focus on names, not numbers
Having a smaller graduate intake means that we can focus on each graduate's development to suit both the business and individual requirements.
4. We develop and support you
We will work with you to define and offer development opportunities specific to your career goals
Our Graduate Program includes multiple rotations that to give you different perspectives of our business
Feel part of the larger community through our graduate networking opportunities
To help you with your orientation to Holcim, our graduates are paired with a buddy at commencement and a mentor once you've settled into your role    
5. We have great rewards and benefits
Competitive salaries and regular salary reviews
Additional superannuation contributions
Financial support for relocations
Leave loading
Various deals and discounts negotiated by our Procurement team
We strongly believe that by identifying and investing in your potential, we can develop our future leaders. As such, our graduate program is designed to produce our operational leaders of the future.  
As a participant on our program, you will be located in metropolitan and regional areas and will be exposed to our three business units: Aggregates (quarrying), Concrete (production) and Humes (heavy industrial manufacturing). Over the course of the 18 month program you will actively contribute and engage with the business, learning industry best practice from key Holcim employees. 
Further to this, our offer is:
A generous graduate package that includes 13% Super
Structured development program
Being part of a collaborative and professional team
Application Process
Holcim
---
Now that you know a little bit more about us, we want to get to know you! Below we have outlined the steps of our graduate recruitment process, so you know what to expect when applying, as well as some helpful hints for each stage.
Completing an online application form
For the first stage of your journey, we will ask a few basic questions and get to know more about you through our online application form. This helps us gain a better understanding about your knowledge, background, skills and experience. Tell us what makes you the right fit for us! 
Applications close Monday 25th October 2021.
Online assessments 
Our online assessment stage is part of our process that helps us better understand not only you, but your preferred ways of working so that we can support you to be your best self when working at Holcim.
Online assessments will occur week commencing Monday 25th October.
Video interview 
The video interview stage is an online component where you will get the opportunity to let us know more about yourself through a variety of interview questions. 
These will be recorded timed responses that we will review. At this stage, we will get a better understanding of you and why you would be a great addition to the Holcim team.
Video interviews will occur week commencing Monday 1st November.
Virtual Assessment Centre 
Our next stage of the process is a Virtual Assessment Centre, where you'll participate in number of activities to showcase your strengths! We encourage you to be yourself and to come along with any questions that you may have about the graduate program and our business.
Virtual Assessment Centres will occur week commencing Monday 15th November. 
Meet Clare Taylor.
Clare started the graduate program early 2016 and has completed rotations in concrete production and in the pre-cast concrete products and pipes division.
"I have been getting exposed to a large variety of work. The exposure I am getting has been great... and the weeks are going very quickly! I am looking forward to getting more responsibility as I become more experienced. The experiences at Holcim have been better than I expected! I would wholeheartedly encourage anyone to apply for the program"
Clare Taylor, Former Graduate and currently Project Manager, Humes at Holcim Australia and New Zealand
Diversity & Inclusion

Holcim
---
Expectations are high for business to be part of the solution in tackling climate change, inequality and other global challenges. In building a sustainable and innovative business for the future, Holcim aims to uncover different perspectives and create equitable opportunities for all types of people to grow and to thrive, now and in the future. This applies to our 70,000 employees – people with diverse backgrounds, cultures, generations, expertise and abilities. It also describes how we engage with contractors, communities, customers and suppliers.
We create the conditions for individuals to thrive - no matter who you are
At Holcim we offer an inclusive environment, where our people feel comfortable bringing their authentic self to work. We offer a high-performance workplace empowering problem solvers, creative thinkers and innovators to seek combined perspectives and voice opportunities to go further and faster. Our workplace is a safe environment where individuals can be themselves and where we promote a diverse workforce. We are an equal opportunities employer, making no distinction on the basis of race, national origin, gender, gender identity, sexual orientation, disability or age. People are treated fairly at work – respecting and supporting human rights and nondiscrimination. This is rooted in the values and standards set out in the Holcim Code of Business Conduct.
Our commitment to increasing gender inclusivity
We are committed to building an increasingly diverse workforce with targeted interventions with specific focus at Group level on gender equality and preparing for the next generation of talent. In line with industry trends our workforce currently comprises 14% women, and we have mobilized to increase this share. Our goal is to have women represent at least 25% of our senior management by 2025. In March 2021, we became a signatory of the UN Women's Empowerment principles. As of that time women represented 25% of our Board, 30% of the Group Executive Committee and 17% at all management levels.
"The UN Women's Empowerment principles elevates our efforts to promote gender equality and foster a fair workplace where all can be safe and thrive. This is essential to building a sustainable and innovative business for the future." Jan Jenisch, CEO Holcim
Our actions to build diverse workforce
Our people are empowered locally to create the conditions for a diverse and inclusive workforce, with particular emphasis on gender balance in sales and operational roles and developing talent at an early career stage. Inspiring future generations and hiring a talent pipeline are key to becoming an employer of choice, especially for those that would not traditionally consider a career in building solutions. We offer our employees opportunities to build and advance their careers by promoting access to education, training and networking. From a clear articulation of what we stand for to participating in community initiatives, our inclusive culture and social actions nurture professional growth and retention.
Our passion for Safety
Holcim
---
Passion is at the base of the safety culture at Holcim Australia. It provides the platform to achieve our shared goal of "zeroHarm to People" and "zeroHarm to the Environment". 
Ultimately the zeroHarm goal is a commitment by everyone in our organisation and is driven by everyone from the CEO down.
Everyone must understand and acknowledge the importance of safety on the job as well as integrating safety into our daily lives and everything we do – both as individuals and an organisation.
zeroHarm is supported by four fundamental principles:
Passion
Accountability
Behaviour
Communication and consultation