The International Quality and Productivity Centre (IQPC) is one of the world's leading conference and events companies. Our conference topics are on the forefront of changes in the Australian economy and range from subjects such as, the use of Artificial Intelligence to improve business through to how Blockchain is changing the nature of global finance markets.
Already have an account on GradConnection?
Login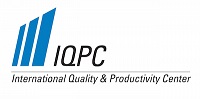 Apply to IQPC
Arts and Humanities, Business and
...