IXOM Graduate Programs & Internships
We're here to solve our customers' challenge each and every day.   As the market leader in water treatment and chemical distribution we're always looking for new and improved ways to meet our customers' needs.
Business and Commerce
and 6 others
Hires applicants with degrees in
Engineering Chemical Processing
Logistics and Supply Chain
Pharmacy and Pharmacology
Our graduates are provided with opportunities to work across a variety of challenging projects, they are teamed up with mentors and buddies and attend development workshops to enhance their performance.
Past IXOM Graduate Hiring Statistics
If you're interested in working at IXOM, understanding when they have opened up applications for their graduate programs, graduate jobs and internships is helpful knowledge to have so you know when you might need to apply. Use the below information to see when IXOM hires graduates, but more importantly what graduate degree's and other student attributes they target for their jobs.
---
Job types
Graduate Jobs (89%),

Internships (11%),
Disciplines
Business and Commerce (28%),

Engineering (17%),

Engineering Chemical Processing (28%),

Engineering Electrical (17%),

Engineering Environmental (11%),
Locations
Melbourne (78%),

Sydney (39%),

Regional Victoria (17%),

Regional Tasmania (11%),

Hobart (11%),
Work rights
Australian Citizen (94%),

Australian Permanent Resident (94%),

New Zealand Citizen (61%),
At Ixom, we strive to solve our customers' challenges each and every day.
If you are up for a challenge and want to work for the market leader in water treatment and chemical distribution, apply to our Ixperience Graduate Program.
With more than 1000 employees globally, Ixom supplies general chemicals across a diverse range of markets in Australia and New Zealand, with a growing presence in North America and Asia.
These markets include agriculture, building and construction, food and beverage, pharmaceutical and personal care, plastics, pulp and paper and water treatment industries.
Whether it is the vital chemicals for the fresh water you drink, the clean pool water you swim in, the products you use to clean your house, the ingredients for your food or personal care items, Ixom is a part of your every day.
Our Locations
Ixom is a global company, with our graduates based throughout Australia and New Zealand. 
Ixom has a proud history and a bright future. Our dedicated workforce has driven our past success and continue to solve our customers' challenges so that their businesses grow and succeed.
That is why we are looking for graduates to join us as part of our Ixperience Graduate Program - are you up for the challenge?
What we can offer you
A permanent position on completion of your three-year graduate program
A structured program with rotations throughout the business in Australia and New Zealand - allowing you to develop your skills and experience across a variety of areas
A nominated graduate buddy in your first year for peer-to-peer support
A senior leader as a mentor for support, career guidance and advice
Development workshops with a focus on building networks and key capabilities
A graduate peer community
Involvement in community projects
Competitive salary and benefits package
Click here to see our Graduate Program Map.
Who are we looking for?
You are an ambitious individual who strives for growth and continual improvement. Your commercial mindset is an asset and you are keen to make an impact. By nature, you are curious and collaborative and want to make a difference.
Applicants must have a degree in any of the following:
Chemical Engineering
Mechanical Engineering
Electrical Engineering
Science
Pharmaceutical Science
There are few steps in our application and selection process to becoming an Ixom Graduate.
For more information and helpful tips on our process, see our useful Selection Guide.
Step 1: Online Application
Step 2: Online Assessments
Step 3: Video Interview
Step 4: Interview
Step 5: Offer
---
Gabriel Segal 
Supply Chain Graduate
My role has involved moving around Ixom's supply chain and experiencing as much of it as possible.  I began in the supply chain improvement space. Practically, this involved small pieces of analysis interspersed with typical onboarding activities such as training modules. Once I had gained confidence in my knowledge of the supply chain, I had a brief secondment as a supply co-ordinator. This involved the maintenance of purchase orders in the water treatment space. In 2021, I joined the newly created projects team that has me doing a wide range of activities. These activities include:
Creation and management of Power BI reports 
Ad hoc analytical work to support the creation of business cases
Management of specific data sets such as DIFOT 
Excel automation and VBA coding 
Personally, I find the varied work and excellent team to be the best part of my role. From putting together Power BI's to investigative analytics there is a great deal of variety in my work. This keeps the working days fresh and allows me to develop a wide range of skills. The variety also allows me to expose my weaknesses and where I need to spend time developing. 
Additionally, all the teams I have worked in have been full of supportive and understanding people. They have been patient and kind as I continue to learn. My mistakes have been corrected in a constructive manner that allow me to learn without feeling unduly pressured. 
I have enjoyed the various support structures put in place throughout the grad program. All the effort put into making the grads feel heard is very encouraging. First amongst these structures is the buddy program that pairs new grads with an older one. Having a more experienced grad to talk to is invaluable to help guide you through the transition into Ixom. It also allows you to start developing relationships with the other grads which is very important. 
Another important grad support structure I enjoyed was the graduate conference. Despite it being completely remote due to COVID-19 I enjoyed listening to the other grads present their work as it gave me an understanding of what they were doing across the business. 
Advice for future grads:
Be patient with yourself and curious. When I first started, I was so keen to add value and do great work that I lost sight of the fact that the graduate position is geared toward learning! Give yourself time to get used to your new surroundings, ask a lot of questions and listen intently to the answers. Take notes, either in a book or on OneNote regarding all the work you do, it is extremely helpful to have a written account of everything you have learned. Additionally, spending time familiarising yourself with Excel is time well spent.
---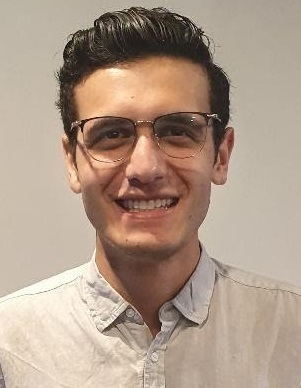 Conrad Fraser
Process Technician
My time at IXOM has been an absolute rollercoaster of experiences and opportunities. My time started off in a small NZ town and now I'm part of the team in the bustling city of Sydney. 
I started off as a Graduate Engineer at the Botany Chloralkali Plant, optimising certain processes on the plant and coming up with ideas on how to improve it. I was also involved with commissioning the Repackaging Facility on-site. If you ever get the chance to commission a plant, take it!
Now I am one of the Process Technicians that ensures the plant is always operating as effectively as possible. The change to working a shift roster has been a blessing in disguise. I was put into a position that pushed me to learn on the job at an accelerated rate, but it has been one of the most fun and fulfilling times of my career here. 
My one piece of advice is to take on any opportunities that come your way, even if they don't sound attractive at the time - just do it! This has paid off really well for me while at IXOM. Also just relax, as everyone on-site has the same goal.
---
Jack Cameron
Project Engineer
Coming from rural New Zealand I was always interested in how things worked, and I was fascinated watching my dad tinker and fix things in the shed. Throughout high school I enjoyed Calculus, Physics and Design which lent itself to studying engineering.  I studied Mechanical Engineering at The University of Auckland and during my final year I applied for the graduate program at IXOM and I was lucky enough to receive an offer of employment.
I currently work as a Graduate Maintenance/Projects Engineer at IXOM Mount Maunganui, if something breaks, I fix it and try to eliminate the issue from arising again.  From time to time I work on projects that are new installs which is where I'm at my best. I really enjoy the project process and seeing my designs come to life.  Since working for IXOM I've been involved in Civil design, Chemical process optimisation design, Electrical system design and even Automation logic planning. 
The best part of my role is building relationships with IXOM employees and contractors alike and expanding my engineering knowledge to further fields. Coming from a mechanical background gives me a solid baseline of knowledge to build from.   
I think the best part of the graduate program is that through your rotations you get to see different corners of the business you wouldn't ordinarily see if you stayed in one role.
My advice: Cable management is the most important office skill.
---
Luke Duffy
Graduate Project Engineer
I work in the projects team, but my role has varied significantly through my rotations, from chemical engineer at the Botany Chloralkali Plant (CAP), Working in the Safety, Health and environment (SHE) team, through to the projects team. These rotations each provided me with a unique opportunity to test myself and learn more about what it means to be an engineer.
At the CAP I was able to apply my knowledge of chemistry and engineering, troubleshooting various problems and exploring opportunities for improvement. It was a fantastic opportunity to learn more about the day to day operations and challenges faced by engineers in a manufacturing environment. Right away I was impressed by the meaningful work that was assigned to me and the satisfaction of solving a problem was unbeatable.
The SHE team was especially challenging for me, though it also came with awesome opportunities to see the back end of how SHE is incorporated into engineering design, participating in Hazard studies, investigating incidents, and looking into how companies like Ixom, can use technology to improve safety company wide. 
The Projects team is really what all engineers envision their career to be during study. Taking a project from concept, through feasibility studies, process design and detailed design. As a grad I was assigned the role of project manager for quite significant projects, carrying them through from concept through to implementation, liaising with different work groups, contractors and site managers, it really is the quintessential engineering experience. 
What I have enjoyed most about the program has been the opportunities given to me through networking. Ixom has a great environment for recognizing people for the work that they do, some of my most significant accomplishments at Ixom have come not from my manager, but from networking through the graduate conference, sharing my passion for automation and working on projects that are of interest to me, and benefit the organisation as a whole.
My advice: The more complex a problem you face, the more it needs a simple solution.
---
Josh Hodinj
Graduate Business Analyst
Hi, my name's Josh and I've recently joined Ixom as a Graduate Business Analyst for 2021. 
In my current rotation, I work in the Life Sciences division of Ixom and I really love the variety in my role! 
One day I might be in the office working with the team on a new exciting project, the next I could be helping with budget preparation/month end reporting and the next I could be onsite talking through new business opportunities. 
It gives me the chance to learn a lot of different skills and also talk to a range of different people in the business who have different experiences and can help me develop professionally.
What excited me about Ixom is the structured Graduate Program. It gives clarity to your career progression and gives you the opportunity to work in different roles across the business so by the end you'll have a more complete view of the entire business as well being a more rounded professional individual. 
Personally, the best piece of advice I was given is don't ever be afraid to ask questions. Whether that's in the interviews or in your role, it shows you are engaged and you want to be able to understand things completely. 
Good Luck and hope to see you soon!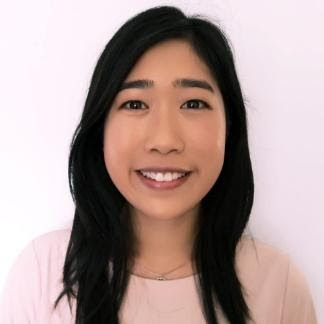 A Day in the Life of a Graduate Engineer 
Sally Yang
5:00am
I am gently awoken by the soothing song For You by Angus and Julia Stone. If I choose to press snooze, I get jolted up 10 minutes later by another alarm; a very loud bird call from a scene in the movie The Croods. I sit up on my bed, have my morning glass of water, then start getting ready for the day ahead.
6:00am 
I pack my uniform, lunch and most importantly – snacks, then head out the door to start walking to work. Depending on the time of year, I get to catch the sunrise in the middle of Heffron Park.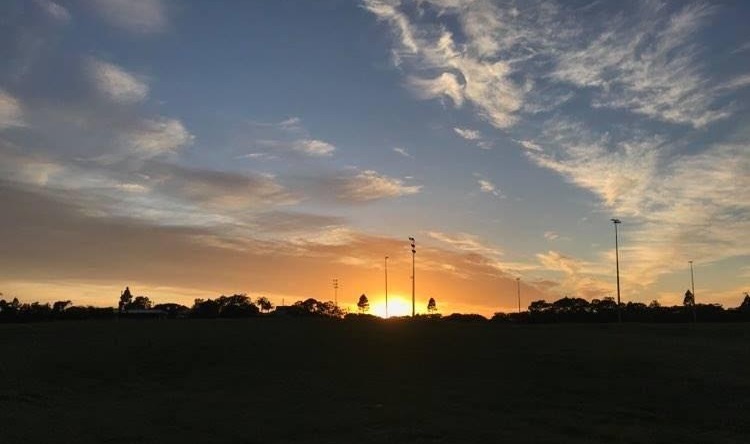 6:45am 
I will have reached work by this time, changed into my uniform, put my lunch in the fridge and settled down with a cup of tea, ready to go through emails and plan out my day.
7:00am
I usually start my days closer to 8am, but today my manager and I are heading out to the Kings Park site to discuss installation of an air extraction system with some contractors.
8:30am
We arrive at Kings Park, greet the Koi fish in the pond in the front garden, then head in to discuss with the Site Manager and contractors about mechanical and electrical installation, access points, air flows, timeline and all things in between.
11:00am
Back at the Botany site, I revise my Scope Definition document to reflect discussions regarding the air extraction system with the contractors in preparation for tomorrow's Kick-Off Meeting with all stakeholders of the project. 
12:00pm
Lunch time! Today I have chicken with sweet potato mash and a quick beans, beetroot and corn tossed salad. The other graduates and I sit around the lunch table for a good midday catch up about our weekends, some site issues and how amazing bubble tea is. 
12:30pm
Back to work. Roughly between 12pm to 1pm is when everyone is having lunch and there's a bit of chatter in the office, so for the next half hour I like to work on something a bit lighter, such as preparing my Bi-Monthly Review spreadsheet, replying to emails, or general organisation of my files.
1:00pm
Our 4 electrolysers here on site are central to the manufacturing process and are a big part of my responsibilities. Frequent voltage analysis is important to ensure efficient and safe operation of the plant. I run the electrolyser spreadsheet and complete the analysis. I also have an action due soon to review our Trip and Alarm procedures, so I jump onto that as well. 
3:00pm
I have my mentor meeting scheduled now. My mentor is in the Finance department at Ixom's Melbourne Head Office. I've never met her in person (I haven't met a lot of people I've worked with at Ixom due to COVID), but Microsoft Teams makes it so easy to connect with co-workers in other offices and sites. We chat about everything from workload to skill development to our weekends.
4:00pm
I pack up, change out of my work boots into runners and start my walk back home. When I get back, I immediately change and head out for a run to the beach (if I don't head back out straight away, my mind will quickly find reasons to take a nap instead). I don't always have the time or energy for it, but I love a good post-work run to clear my head. 
6:00pm
I thank my past self for doing all the grocery shopping over the weekend because by this time I'm starving. I get started on a recipe that I put together when I was living away from home for an internship back in my final year of uni – chicken pesto pasta! I don't know how to cook pasta for one, so I end up with 5 or so serves for the next few days. I also make a quick apple turnover in the air fryer for dessert.
8:00pm
By this time, I will have had dinner, cleaned up, brushed my teeth (to prevent me eating even more), and settled down with a good book or Netflix. I'm currently watching The Good Doctor. Sometimes I jump on a call with family or friends back in Melbourne during this time as well. 
10:00pm 
I fill up my glass with water for the morning and tuck into bed, ready to tackle the next day ahead. 
Diversity & Inclusion

IXOM
---
Ixom recognises that a diverse and inclusive culture is an important contributor to the success of our business, our reputation, and in how we embrace our values - The Ixom EDGE.
Ixom is committed to creating a safe and inclusive environment where our graduates can apply their individual skills, experiences and perspectives. Diversity of thought and ideas can help us achieve greater innovation, creativity and business performance.
As a global company, Ixom seeks to attract, develop and retain a diverse team of people with the right skills and capability that reflects the countries and communities in which we operate. Ixom ensures that all of our employees are treated with respect and are supported to succeed.
Ixom has a strong Corporate Social Responsibility (CSR) approach to the communities in which we operate.  We proudly support local initiatives and sponsorships in the many communities we operate in globally.
Some of our current involvements include:
We are the proud sponsor of the WIOA Water Taste Competition
We have announced the Ixom International Science Olympiad Scholarship, which will remove financial barriers by supporting a
student to attend the International Science Olympiads, the Olympic Games for science students.
We are the principle sponsor of Life Saving Victoria's Watch Around Water program.
We are a proud supporter of The Remote Aboriginal Swimming Pools Project which is run by the Western Australia Royal Surf Life Saving Association.
We are delighted to be supporting local STEM education with its sponsorship of the STELR programme in New Zealand.
Find out more about our community involvements here.