Jardine Matheson Graduate Programs & Internships
Jardines is a diversified Asian-based group with a broad portfolio of market-leading businesses. Our diverse portfolio spans a wide range of sectors including premium property, first-rate motors, modern retail, world-class hotels and state-of-the-art engineering and construction. Jardine Matheson has no active opportunities at the moment.
See who's currently hiring with our Job Search!
Search for jobs

Making a positive impact everywhere we operate 
We're one of the top 200 publicly traded companies in Asia, and a member of the Fortune Global 500 with over 400,000 employees. Our uniquely diverse portfolio of industry-leading businesses spans a wide range of sectors including motor vehicles and related operations, property investment and development, food retailing, health and beauty, home furnishings, engineering and construction, transport services, restaurants, luxury hotels, financial services, heavy equipment, mining, energy and agribusiness.
No matter where your interests lie, we offer wide-ranging career opportunities that enable you to deliver better customer experiences that enhance the way people live their lives.
For more information, please visit: www.careers.jardines.com
Our business: https://careers.jardines.com/about-jardines/
Facebook: https://www.facebook.com/JardinesCareers
Instagram: https://www.instagram.com/jardinescareers/
Jardine Executive Trainee Scheme (JETS)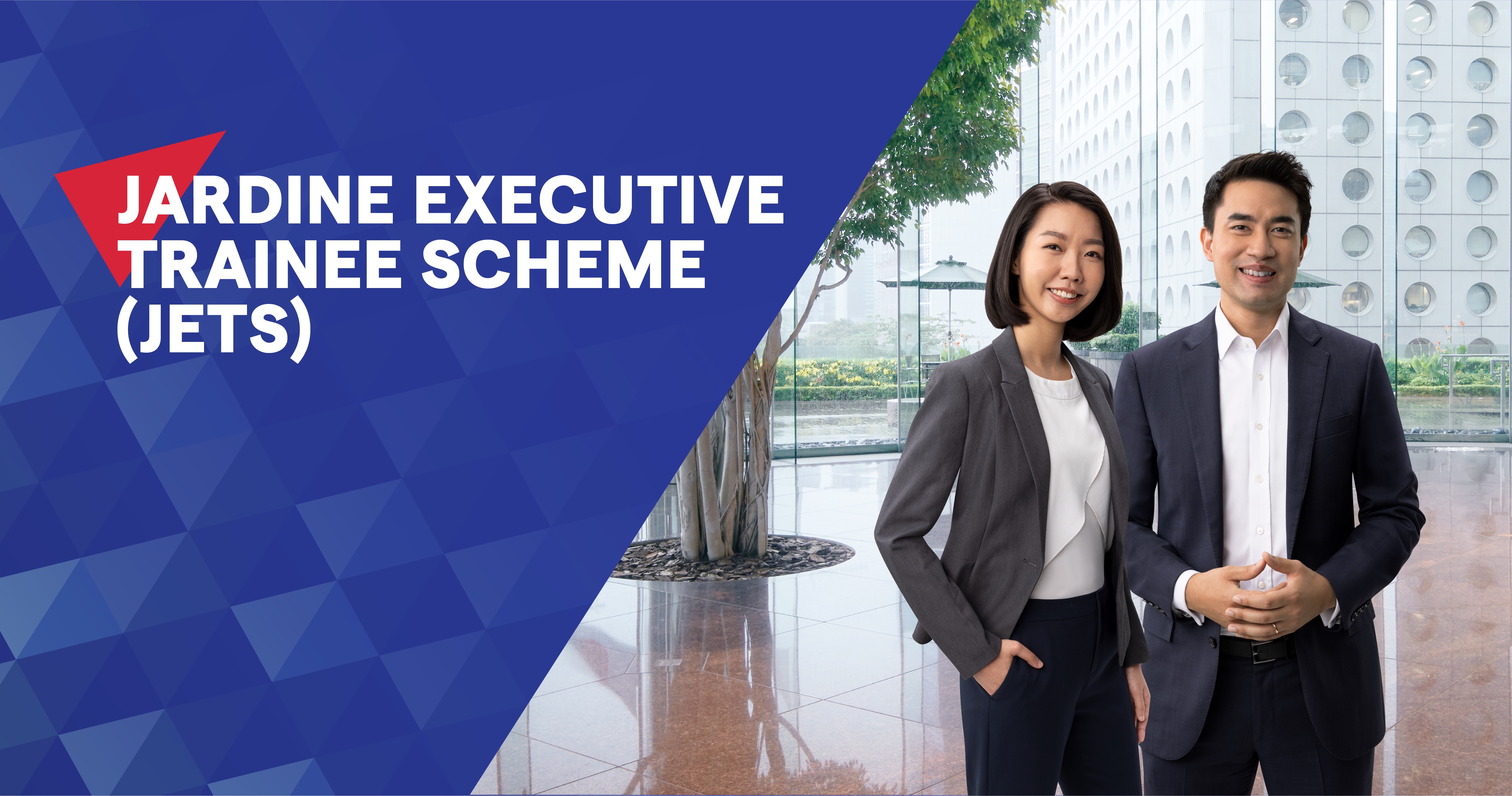 JARDINE EXECUTIVE TRAINEE SCHEME (JETS) 2023
We're looking for a special type of talent to join our Jardine Executive Trainee Scheme (JETS). At Jardines, we have a name for these graduates that excel – Rare Talent. 
If you're a recent graduate with true leadership ability, along with the drive to push yourself and challenge the status quo, the boundless curiosity to learn new things, and the vision to realise a better future, we challenge you to apply to JETS.
Why join JETS?
Drawing on the deep leadership experience found throughout our businesses, Jardines is uniquely positioned to nurture exceptional graduates so they can develop into the world-class leaders of tomorrow. 
Leveraging our scale, expertise, market knowledge and networks, our diverse portfolio can provide you with the exposure you need to cement business fundamentals and build management capabilities. This will prepare you to lead, not only our business, but also our people.
You'll get first-rate training that supports your continuous growth and development. You'll be surrounded by supportive colleagues who motivate you, challenge you, and inspire you to become an extraordinary leader. 
Embark on your JETS 6-3-2-1 Journey

The immersive JETS experience is a blend of interactive virtual and face-to-face learning sessions, on-the-job exposure, mentoring, coaching and job-relevant coursework that will provide you with broad exposure to the Jardines business. It'll be a challenging life, and it won't be for everyone. You'll be asked to maximise every learning opportunity while being held accountable for business results.
The JETS journey will allow you to build out management capabilities and cement business fundamentals. You'll experience critical business and leadership lessons in three years across two business units. The cherry on top? You'll also get one overseas assignment designed to give you exposure in both mature and developing markets. 
Are you the Rare Talent we're looking for?
Requirements
A final year student or recent graduate with a degree from any discipline
Have less than two years of full-time work experience 
Clear aspiration to become a future leader 
Strong commitment to contribute to Jardines' success in Asia
Ability to make sound judgement based on strong analytical thinking
Dare to challenge status quo and generate disruptive ideas
Keen to engage, motivate, and align people to drive for success
Deeply curious to learn new things
Self-reflective and open to learn from experience and feedback
Possess the energy, passion, and perseverance to drive for results
Application process
APPLY NOW: careers.jardines.com/jets
| | |
| --- | --- |
| Applications Open | 15 August 2022  |
| Applications Close | 20 October 2021 |
| Online Assessments | August – November 2022 |
| Assessment Centre | Early to Mid December 2022  |
| Offer | Late December 2022 |
| Onboard | September 2023 |
Jardine Internship Programme (JIP)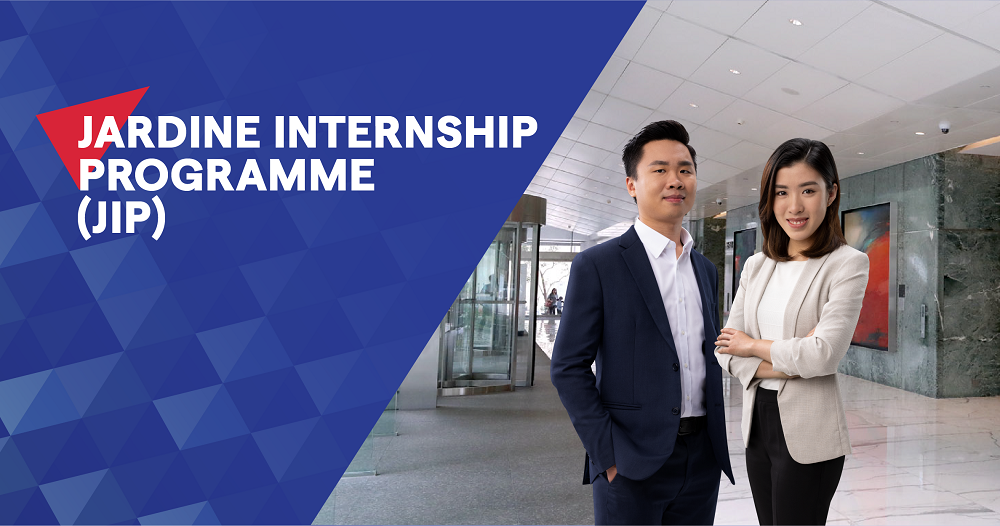 Get an early start to becoming a business leader
Jardine Internship Programme is designed to put you through the paces of our diverse businesses. You'll gain first-hand experience of what a career at Jardines looks like while also taking part in a variety of real business projects, professional skills workshops, and networking events.
The internship experience will help build your business knowledge while sharpening your leadership skills and developing valuable connections that will advance your career as a future business leader.
You'll take ownership of your work along with enterprising colleagues and a manager, who will map out project expectations, provide guidance and work closely with you on a post-programme review of your experience.
Interns who successfully complete the internship with satisfactory performance will be considered for the Jardine Executive Trainee Scheme (JETS).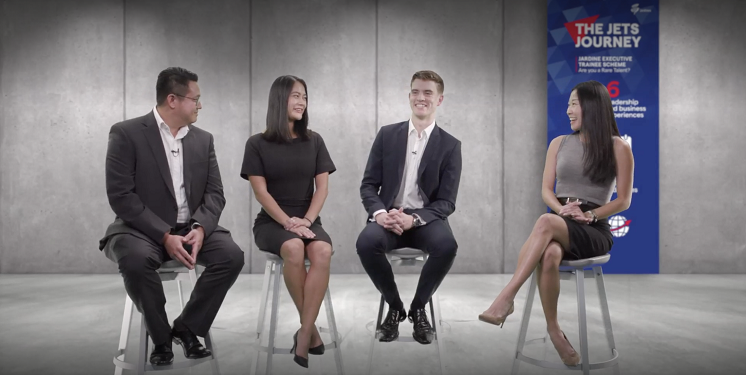 Student Events
Come meet our trainees and HR team. You will learn more about our businesses, key programme offerings and the assessment process. Our trainees will also be sharing their first-hand JETS experiences.
Sign up here: careers.jardines.com/events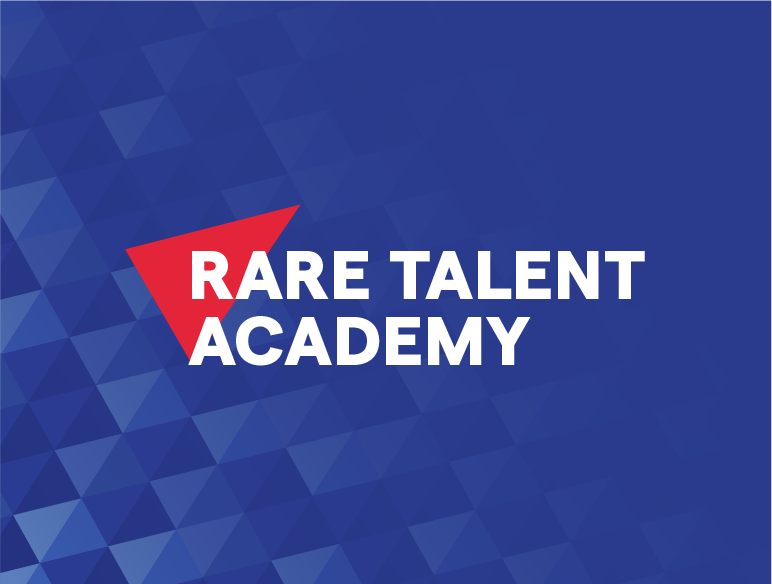 Rare Talent Academy
Looking to hone your skills and gain insider perspectives that'll help you prepare for future leadership roles? Rare Talent Academy webinars will help you prepare for assessment, access career interests, discover industry trends and learn from Jardines professionals on how they lead successful businesses in some of the world's most dynamic regions.
Students from all backgrounds and majors are welcome to join. Let us help you kick-start your career preparation. Explore upcoming webinars and register here to save your spot.
Meet our Rare Talent – Priscilla
Meet our Rare Talent – Ian
Meet our Rare Talent – Brenda
Meet our Rare Talent – Ken
Meet our Rare Talent – Alice