Johnson & Johnson Opportunities
There is currently 1 opportunity available
Caring for the world, one person at a time. With approximately 120,000 employees in 57 countries, the Johnson & Johnson Family of Companies has the skills and resources to tackle the world's most pressing health issues. Could you be a part of it?
Already have an account on GradConnection?
Login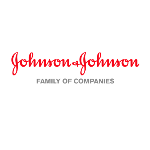 Apply to Johnson & Johnson
Disciplines:
Business and Commerce, Economics,
...
Workrights:
New Zealand Citizen, Australian
...