Marsh Graduate Programs & Internships
Who are we?
Marsh is a global leader in insurance broking and innovative risk management solutions. Since 1871, clients have relied on Marsh for trusted advice to represent their interests in the marketplace, to help make sense of an increasingly complex world, and to turn risks into new opportunities for growth. Marsh's approximately 30,000 colleagues work together to serve clients in more than 130 countries.
What do we do?
In a world of 'what-ifs', Mar…
View more Marsh has no active opportunities at the moment.
See who's currently hiring with our Job Search!
Search for jobs
Who are we?
Marsh is a global leader in insurance broking and innovative risk management solutions. Since 1871, clients have relied on Marsh for trusted advice to represent their interests in the marketplace, to help make sense of an increasingly complex world, and to turn risks into new opportunities for growth. Marsh's approximately 30,000 colleagues work together to serve clients in more than 130 countries.
What do we do?
In a world of 'what-ifs', Marsh helps clients in every industry better quantify and manage risk – and transform uncertainty into opportunity. Marsh is a business of Marsh & McLennan Companies, the leading global professional services firm in the areas of risk, strategy and people. Marsh & McLennan Companies also include global leaders Guy Carpenter, Mercer and Oliver Wyman.
Why join us?
You join us as a permanent employee from day one, and throughout the 18-month rotational program, you will attend graduate focused development days and participate in volunteering opportunities with your cohort. Corporate Social Responsibility is important to us, where we aim to support the communities in which we live and work. At Marsh, we do this through a range of programs and volunteering activities which you can be involved in from the time you join us. Marsh fosters an all-inclusive environment and this is reflected in our resource groups which are focused on areas such as gender diversity, LGBTIQ+ (Pride) and young professionals. In addition, you will have the opportunity to attend various external Diversity and Inclusion events. Your wellbeing is important to us, and you will be provided with a range of initiatives and activities that support your wellness.
Take a sneak peek inside Marsh's Sydney office at One International Towers Sydney, 100 Barangaroo Avenue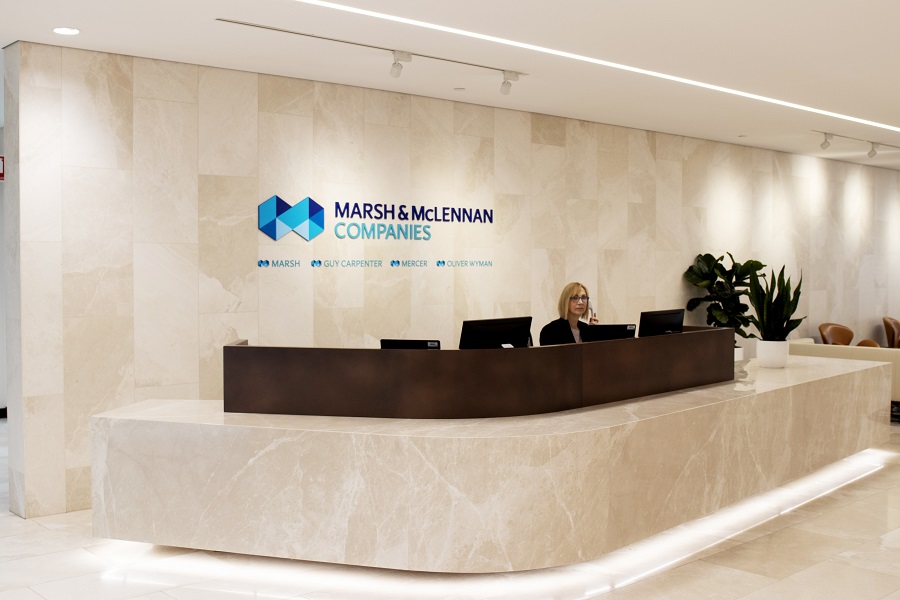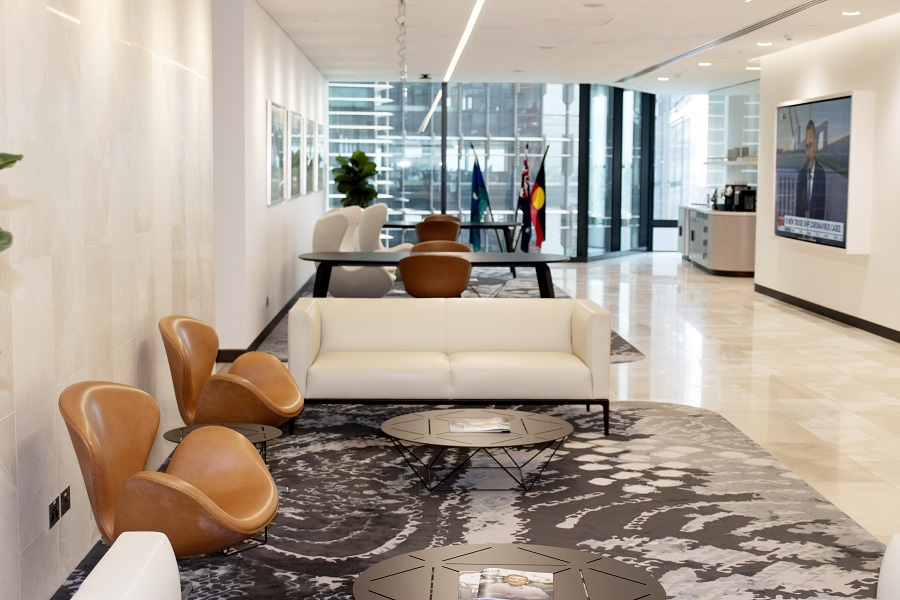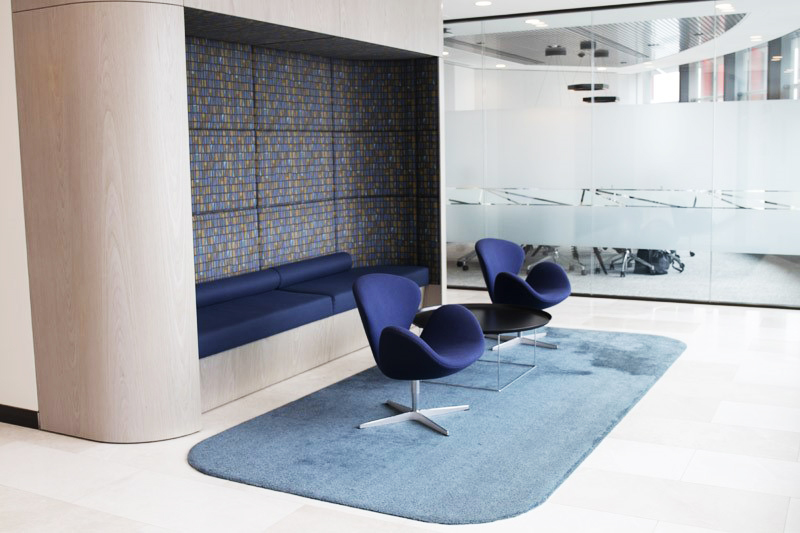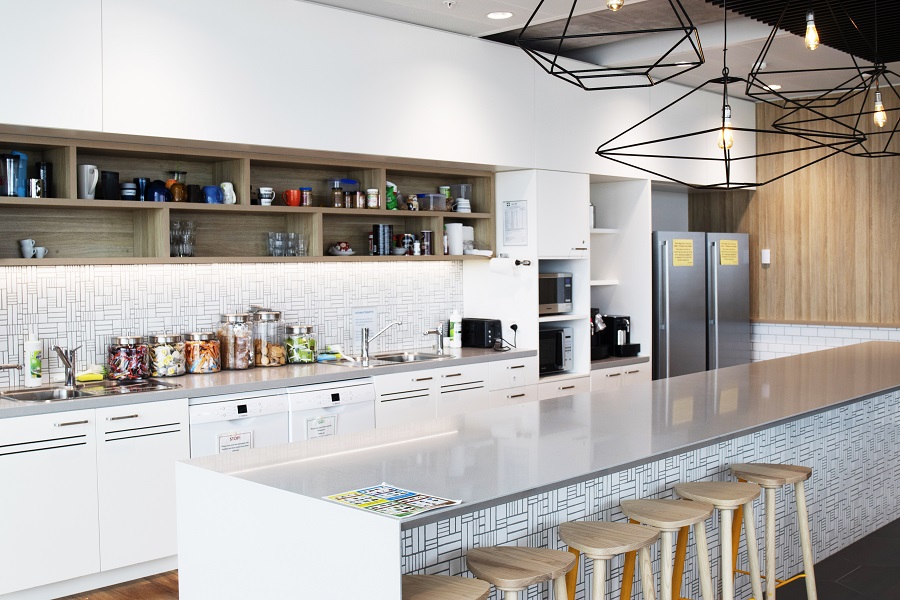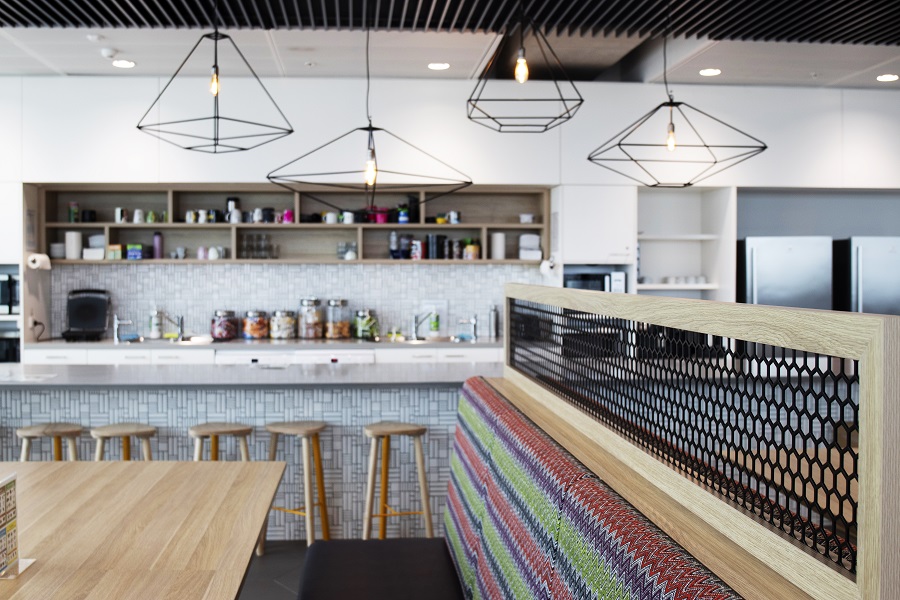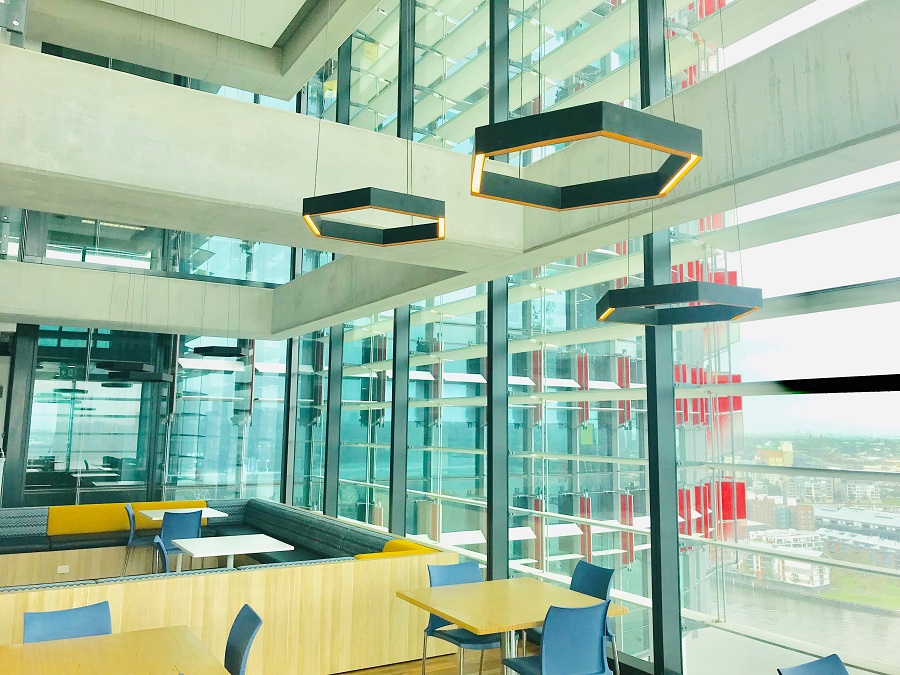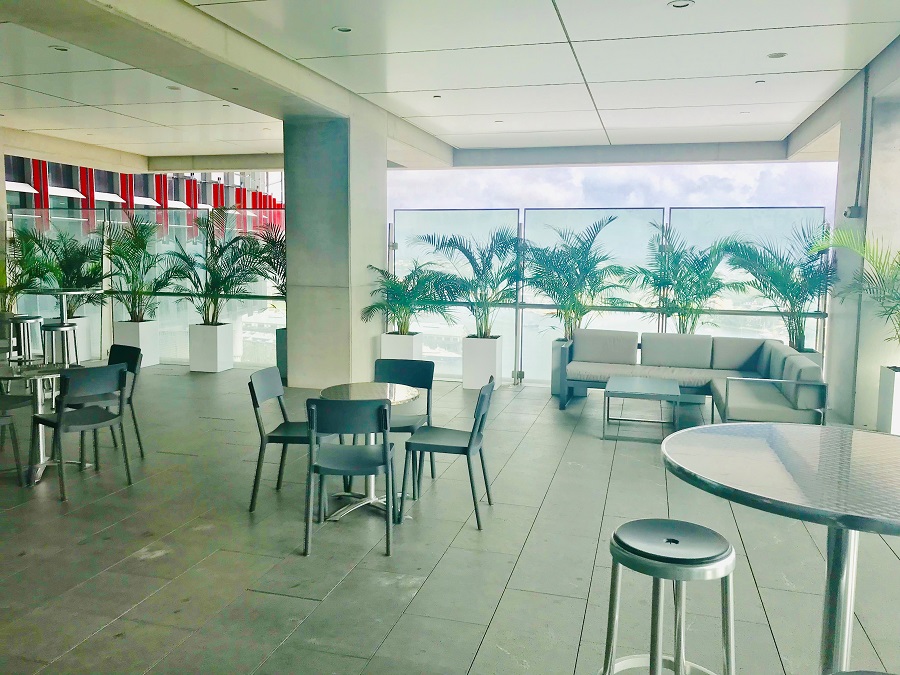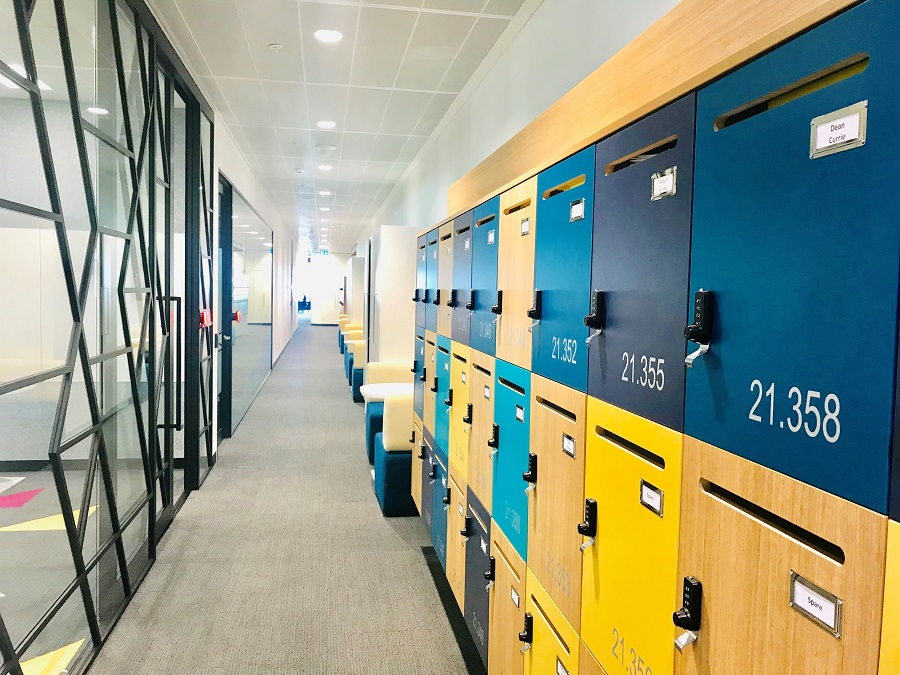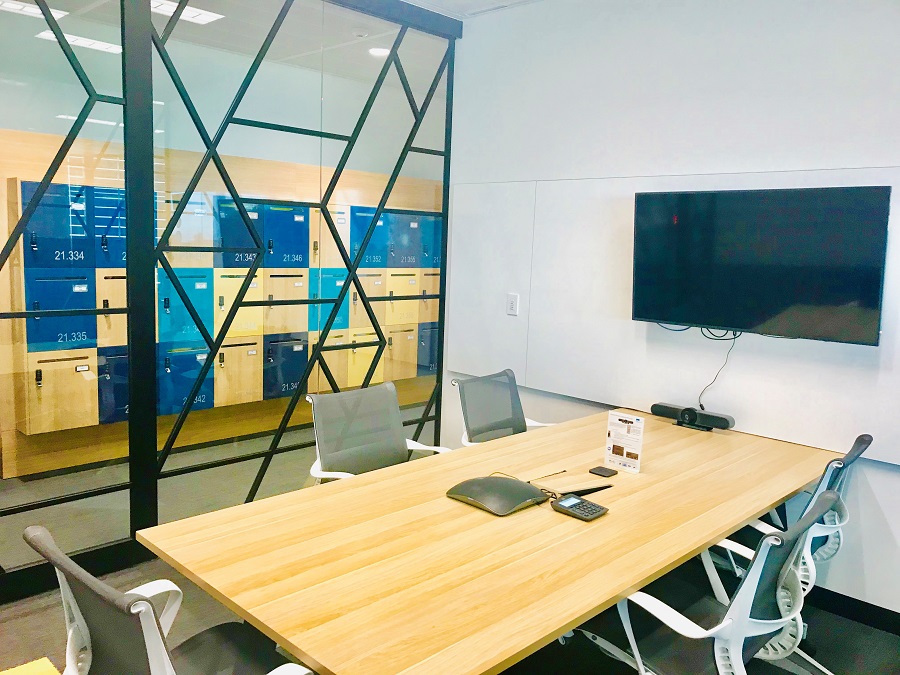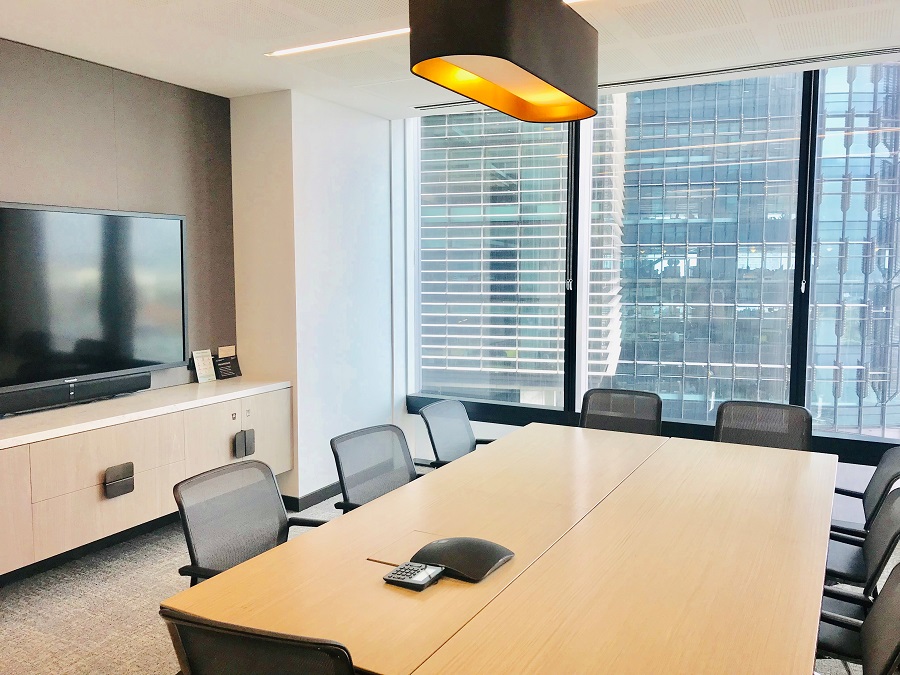 The Marsh Graduate Program is a 18-month rotational program, where you will join as a permanent employee from day one. Graduates will join across various functions in our business, including finance, client management, broking or advisory services. Your training and development will be supported by a range of wellness, diversity and inclusion initiatives. You'll also have a supportive network that will help you settle in and thrive at Marsh.
Key program highlights include:
Graduate development days with your cohort from across Australia
Access to your own mentor and buddy
Networking sessions with our senior leaders
Internal and external training to support your development
Free subscription to the Headspace app
Ability to claim up to $295 for initiatives and activities that support your wellness
Involvement in our Diversity and Inclusion Colleague Resource Groups
Opportunity to attend various external Diversity and Inclusion events
Social events and volunteer days with your graduate cohort and alumni community
A paid day off work to attend your university graduation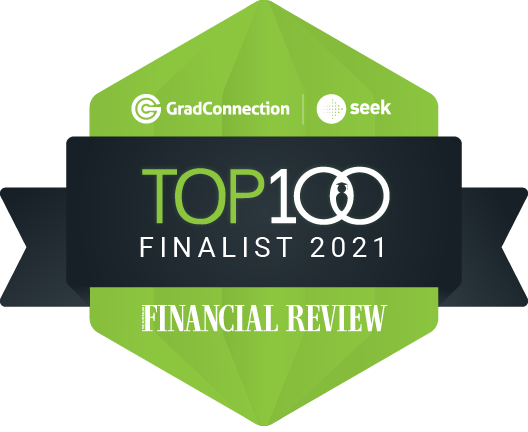 At Marsh, our graduates are intellectually curious, looking for a challenge, and team players. We value people who are collaborative, innovative, demonstrate adaptability and learning agility, while wanting to make a difference in their workplace and community. We look for candidates with strong business acumen, problem-solving skills, excellent verbal and written communication and a growth mindset.
We value diversity of thinking and consider applicants from all degree backgrounds. The ability to work collaboratively and provide innovative solutions to problems is more important than the degree you studied. We embrace diversity and encourage applications from people of all backgrounds and experiences. Our application process can be modified to meet your specific needs, so please let us know if you require support.
Our hiring criteria:
Be an Australian citizen or permanent resident
Be in your final year of a university degree, or have completed your degree in the past 2 years
Have a minimum of 65% grade point average (credit average)
Be involved with extra-curricular activities such as volunteering, sporting teams and/or community initiatives
Our hiring process:
Submit your application online with your resume and academic transcript
Complete an online assessment
Complete a video interview
Attend an engagement center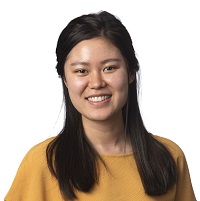 1. Emily
I graduated with a Bachelor of Commerce and Science from Monash University and was offered a graduate position here at Marsh. What stood out to me most was the culture of the organisation – the flexibility, support, encouragement and work-life balance has made my experience at Marsh an enjoyable and fun experience. Throughout the program, we were given ample opportunities to learn from the different arms of what constitutes insurance broking through our rotations. We were given opportunities to meet insurers from different companies, as well as attending client site visitations on top of regular client meetings. Marsh truly values their people as their biggest asset, and I have experienced first-hand how they care and support their people. Moving forward into the new year, Marsh is giving me opportunities to pursue volunteering with an organisation that I love whilst working part-time. I am truly privileged to be in a position to experience the people-first mindset that Marsh adopts. To encourage new applicants, I will say what you will need is a willingness to learn and try new things, and I guarantee that working at Marsh will offer any potential graduate a kick-start to their career in the right direction.
---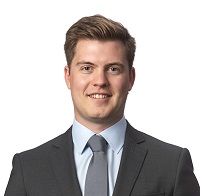 2. Andrew
I studied a Bachelor of Business, majoring in Banking and Finance at Monash University and during my final exam period I was offered a graduate position at Marsh. From week one the culture and enthusiasm of colleagues towards my learning and development has been amazing. The approachability of everyone in the organisation has allowed me to develop learning outside of the core structure of the program, something which I have valued highly. Rotating throughout different business areas has ensured that by the end of the graduate program I will have a well-rounded view of what Marsh has to offer and where I will fit within the business. Working on some of the ASX top 250 renewals as well as small to medium accounts means that the type of work I am doing is always changing and it ensures that no two renewals are the same!
---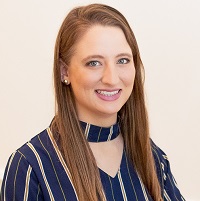 3. Julia
Hi! My name is Julia and I am a Marsh Graduate Sales Analyst working in the Perth office. I completed my Bachelor of Commerce majoring in Economics and Marketing at The University of Western Australia (UWA). After graduating I spent ages trying to find a job. Eventually I ended up volunteering as a Marketing Officer at a company that turned into full time paid employment. I was out of university for nearly three years before I was able to get a graduate position, so don't stress if you don't get one straight out of university! I have had some great opportunities while working at Marsh including travelling interstate, meeting with top executives and getting to work on some pretty cool projects. I would encourage other recent university graduates to never give up as you don't know what the future holds and there is always a way to get what you want, even if it sometimes means taking a slight detour (like I did!).
---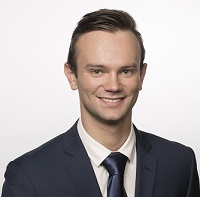 4. Luke
After graduating with a Bachelor of Commerce majoring in Finance from Macquarie university, I started my career in the Marsh Graduate Program. This program has provided me with the opportunity to work with various teams including service broking, placement broking and business development, and as such perform a diverse range of tasks for a wide clientele. This has enabled me to build a strong fundamental knowledge and skill base, which is integral to my future success in the insurance industry. I consider Marsh to be a great place to work because of its people focused culture. This has been translated in the social events I have attended, my work life balance and focus on personal growth and career development. The Marsh environment encourages employees to succeed and grow together, with active investment of time and resources from senior employees in the juniors they supervise. My advice to any graduate transitioning into full-time work is to take on all opportunities that come your way with a positive and inquisitive mindset, as this will only broaden your knowledge and expand your potential career direction.
A Day in the Life of Stories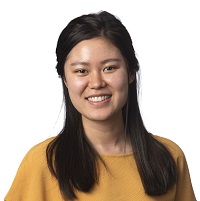 Emily – Graduate Analyst (Melbourne)
6:30 am – Rise and shine! (However it's almost always still dark in Melbourne at this time!)
6:55 am – I hop into the car with my brother and we drive to the station together, then we catch the train to Southern Cross. During my train rides, I like to do one of a few things: nap, finish one of my many books still to be read, or spend some time reading the Bible/or in prayer.
8:00 am – Arrive at Collins Square, grab a cup of coffee downstairs at the food court and make my way up. During that time, I check all my emails, tick off unfinished tasks that still need to be done, then start the day with a clear inbox.
8:30 am – The Graduates meet up with our Corporate Manager to have our fortnightly check in. Here we discuss our workload, our Sales pipeline and the health of our rotations. It's really good we get checked-in on often, as it opens up a platform for us to communicate with our managers closely.
9:30 am – I get back to my desk and begin assisting the Account Executives with their broking work. During this time, I have an opportunity to experience working on sections of the renewal cycle such as drafting renewal reports, placing slips, policy wordings as well as contacting insurers. It is a time and space to build the basic skills needed to be a broker.
10 am – Coffee with insurers. As brokers, it is nice to have good relationships with insurers as we place all our policies with them. Here we get to find out more about insurer appetites for certain products, and hear about the state of the current market. 
12:30 pm – Time to go to the food court downstairs at Collins Square to grab a bite and chill!
1:30 pm – Client meeting. Client meetings are always the highlights of my days. I learn about how brokers manage client-broker relationships and also how to professionally communicate with clients about the state of the market, present to them the upcoming renewal program and just get to know them better. Visiting clients' offices is also something that I thoroughly enjoy – definitely a great experience!
2:30 pm – Straight after the client meeting I like to type out the minutes of the meeting to remind myself and also the team the contents of the meeting. We then send these off to the client for their information.
3:00 pm – Go for a tea break
3:10 pm – Head down and continue on working on renewal cycles!
4:00 pm – Every Monday at this time, we have a Zoom meeting with the other Grads around the state. Here we talk about our weeks, our workload and updates from our manager about the company, and news that we need to be aware of. It's nice to be able to gather as one Grad cohort once a week to touch base with people beyond Melbourne!
4:30 pm – 5PM Call ends, just about to call it a day.
---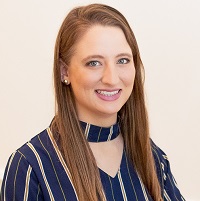 Julia – Graduate Sales Analyst (Perth)
6:15 am – My alarm goes off and to be honest I'm not really sure what day it is. After snoozing it for a second time I realise it's Tuesday and I actually do need to get up and get moving. Rolling out of bed I go and grab breakfast. Through and through I am a breakfast person, I cannot function without it! I quickly get ready and head out the door to catch the bus.
7:00 am – Thankfully I'm in time for the bus. Once seated I take out my phone to reply to someone about hair and make-up for my wedding. I'm getting married later in the year and bus rides are one of the few times I have to organise details like hair and make-up.
7:30 am - I arrive in the City and get off a stop earlier than needed to walk the rest of the way to the office. I enjoy walking part of my commute; it's a good way to get the blood pumping and some fresh air in the lungs.
7:45 am - I arrive in the office, an hour early compared to everyone else. I am currently working on a project with a colleague based in Sydney. Thanks to daylight savings and time differences I have been coming to work earlier so we have more cross over time to work together. The best part is I get to leave early! Marsh is really cool about having flexible hours, "you are not at school so we can be flexible" my manager always reminds me.
8:00 am - I get stuck into it. I have a data analysis I need to get out asap for our project. Working on this project has provided me with so many awesome opportunities and has helped me to develop a range of different skills. I have been able to work with senior managers in the company and travel to Sydney for work, which was pretty fun.
9:00 am - Once my analysis has been sent off it's time for tea! My pod buddy has arrived, another graduate, so it's a perfect time to grab a cuppa and have a quick catch up. Once back at our desks I go through my emails and start plugging away at the tasks they direct me to do.
10:00 am - Online training time. Being an international company we have online training with people from all over the world. Today we have a lady dialing in from the US to train us, pretty cool if you ask me! After training I go back to clearing my inbox. Us WA grads have been assigned a new project to work on, so we set up a time to meet and start working on it together.
12:30 pm - I am starving! I'm a "bring lunch to work" person so I head to the lunch room to heat up my zucchini slice – yuuuuuuum. Our lunch room is pretty cool with fresh fruit and pod coffee for everyone. Extra banana? Don't mind if I do! I hit the pavement for a stroll around the shops and gardens nearby. It's always a good idea to get out the office at lunch time too, see the sun and fill up those lungs with fresh air again.
1:30 pm - Back in the office again. I have a phone call with the project manager in Sydney and discuss what he thinks of my analysis and how we are going to move forward with our project. I take notes during the discussion to ensure I don't forget anything, then begin working on his feedback and preparing for the next stage of the project.
3:00 pm - The other two Perth grads and I meet up to discuss how we will attack our new project. We divide the work and agree on a timeline to get things done. Group work is so much better when everyone is invested in what you are doing.
4:00 pm - And it's a wrap. Coming to work early means I get to leave, so I pack up my stuff and head out. Walking towards the bus I pop into a store near the office, I spied a pair of potential wedding shoes earlier that need investigating. Working in the city can be so helpful when everything is right at your fingertips.
4:30 pm – On the bus again and on my way to my Fiancés house to do some more wedding planning. Life seems to be a little stuck in a cycle of "Eat, Sleep, Work, Wedding Plan, Repeat" and I promise I'm not bridezilla!
9:00 pm - We have eaten and planed. Now that we have the flowers organised I can go home to crash into bed to do it all again tomorrow.
That's it, the day in the life of a Marsh Grad. It is action packed, unpredictable, hard work and sometimes a bit stressful. However, more often than not it is enjoyable, full, exciting and most importantly loads of fun, and I would be lying if I said I didn't love it!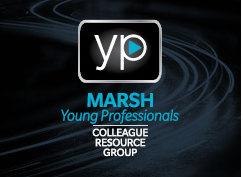 Did you know that 30% of our workforce in Marsh Australia is made up of young professionals? That is an incredible community of future leaders, innovators and trailblazers to watch out for.
The Young Professionals Colleague Resource Group has embarked on a mission to help drive the success, health and wellbeing of our future leaders, by creating opportunities and equipping our community with the tools and support they need to get there.
These opportunities include our Lunch and Learn series, mentoring program and podcast sessions.
LGBTIQ+

The Marsh PRIDE Resource Group strives to foster an inclusive environment by raising awareness of LGBTIQ+ issues, building a culture of empowerment, providing networking opportunities and helping to drive business development. Marsh Australia PRIDE was launched in 2019 and works closely with Marsh PRIDE Resource Groups globally as well as PRIDE networks across other companies in the insurance industry and the Barangaroo precinct.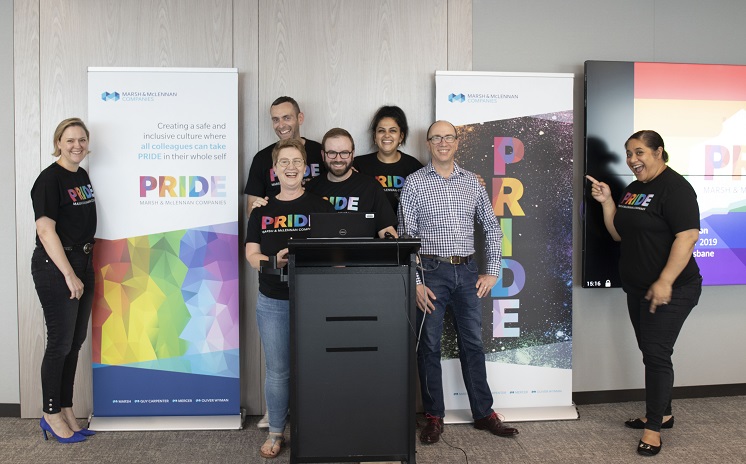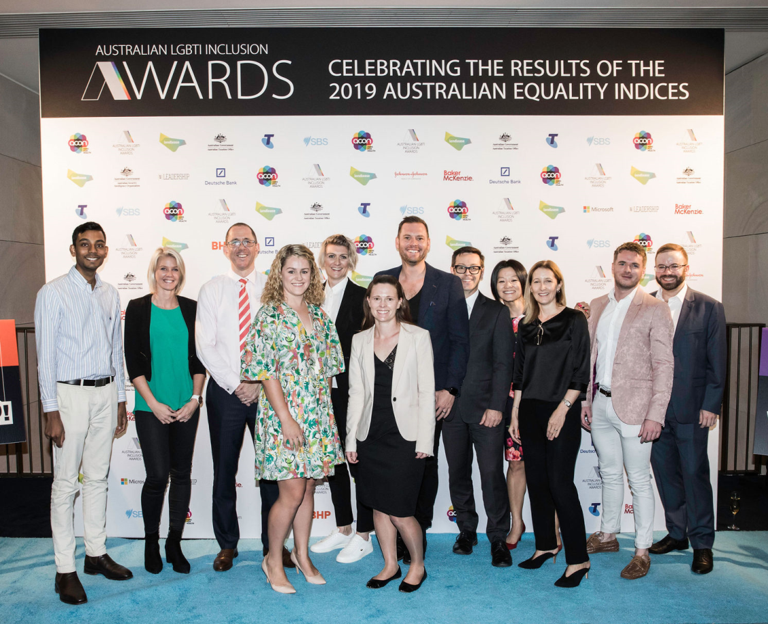 Women and Allies

Our Women and Allies at Marsh (WAM) Colleague Resource Group was launched last year. This year, WAM ran an entire week of events around the International Women's day theme 'Choose to Challenge,' where we celebrated the diversity within our organisation, and working with our allies, champions and engaging external experts to build real practical skills. WAM is proud to support the Share the Dignity Charity.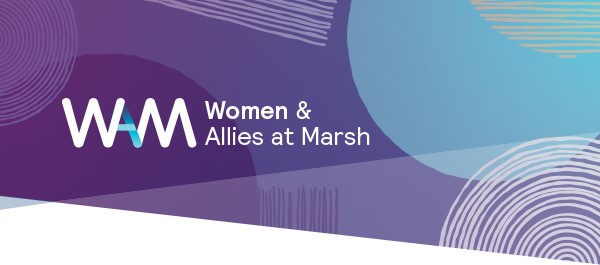 Disability/Accessibility

Marsh is a proud member of the Australian Network on Disability (AND). Partnering with AND helps us to create an inclusive workforce and reflect the community in which we operate. You can learn more about AND here: https://www.and.org.au/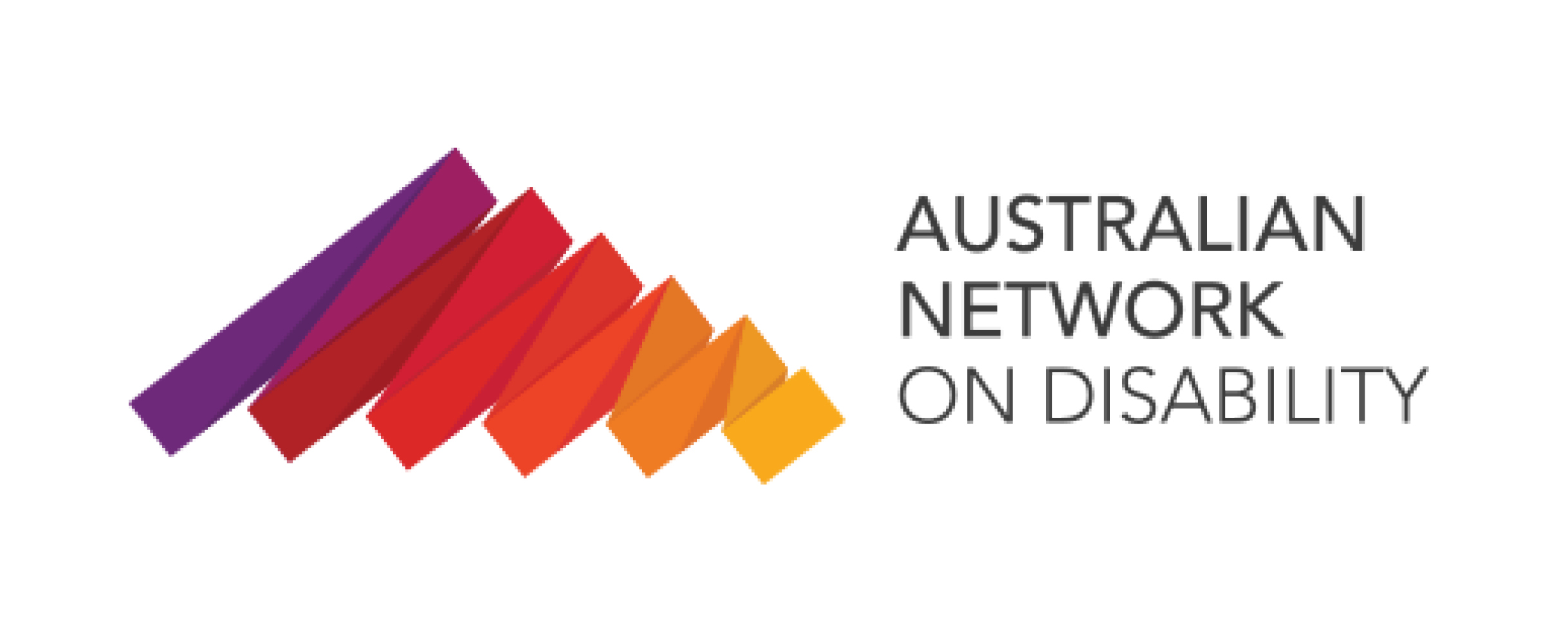 Indigenous Participation

Reconciliation Action Plan
We live by the principles of diversity and inclusion. We're dedicated to making a sustainable contribution to the greater inclusion of Aboriginal and Torres Strait Islander people in the communities and workplaces in areas where we operate. In alignment with our global core commitment of 'Living the Greater Good', we have committed to a journey of reconciliation and are proud to share our inaugural Reconciliation Action Plan (RAP). Our RAP is a blue print for our work with colleagues and contacts within our sphere of influence, which aims to build an increased awareness and recognition of the importance of reconciliation actions.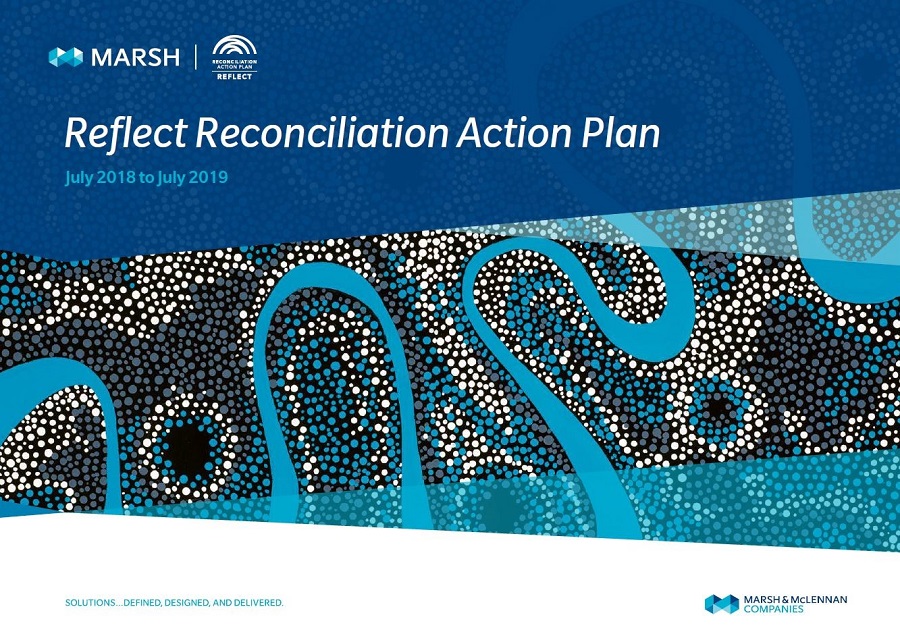 Mental Health

In 2020, Marsh put the call out for colleagues to participate in a colleague-led resource group called Mental Health @ Marsh (MH@M). MH@M's mission is to promote mental health and wellbeing, challenge stigmas and encourage change at Marsh to facilitate a safe and open environment that enables all employees to bring their full selves to work each day. Underpinning this mission was the theme of connection and making it common-place to ask those simple, but impactful, words – "RUOK?"