MECCA Brands Graduate Programs & Internships
There's so much more to MECCA than make-up. Founded 22 years ago by Jo Horgan, 2018 EY Entrepreneur of the Year, MECCA is an innovative, fast-growing retailer with boundless opportunities for clever and creative minds. We credit our success to boldness, bravery, hustle, and our whatever-it-takes attitude. MECCA Brands has no active opportunities at the moment.
See who's currently hiring with our Job Search!
Search for jobs
From little things, big things grow…
In 1997, Jo Horgan opened the doors of the first MECCA Cosmetica store in Melbourne's South Yarra, with less than 10 team members, a collection of seven brands, and an upstairs space which doubled as an office and warehouse.
Since then, MECCA has grown to become a world-class beauty destination. MECCA now has over 100 stores (and counting!) throughout Australia and New Zealand, housing over 170 brands and 3,000 team members across our four different concepts: MECCA, MECCA Cosmetica, MECCA Maxima and our online stores MECCA.com.au and MECCAbeauty.co.nz.
Beyond our coveted stores, there is a bustling hive of activity known as our Support Centre. Located in Richmond, Melbourne, we have over 400 team members working to support our MECCA-mazing retail teams on their mission to help customers look and feel their best. Our Support Centre is made up of driven and passionate individuals with a diverse range of interests, experience, and expertise, whether it be product development, supply chain logistics, finance or marketing!
We are on the look-out for game changers
Our Support Centre is led by, and filled with, innovators and game-changers, who are willing to do whatever it takes with positivity, energy and respect for others. At MECCA, we encourage our team members to develop their professional skills by working across different departments, offer access to an engaging and supportive team environment, and empower them to chase opportunities to build a unique and fulfilling career.
We believe that this (as well as our amazing benefits and recognition initiatives) is what garnered us recognition as the #4 Best Place to Work in 2019 in the large company category. Our passion for being at the forefront of the latest corporate practices and retail trends, relentlessly searching for the best new business ideas and brands plus transforming and improving our technology means there are more opportunities than ever at MECCA. The exciting news is that YOU could be a part of it!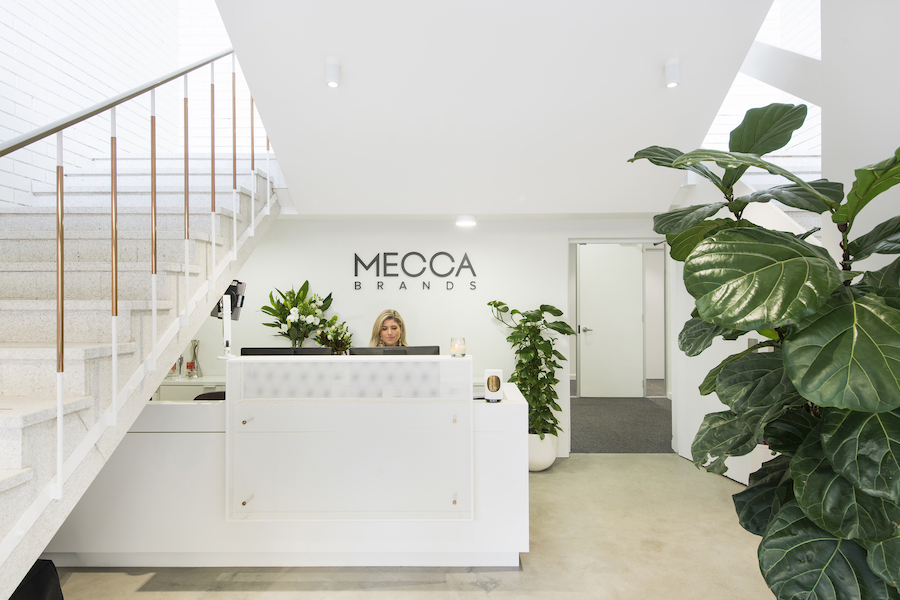 The MECCA Brands Graduate Program
At MECCA Brands, we're going places. Is your future with us?
The MECCA Brands Graduate Program is an accelerated, all-access, 2-year journey through our fast-growing business. From February to March each year, we look for highly driven, curious and innovative Graduates to join our team, make an impact, and thrive as future leaders. Whatever your academic background, our Graduate program will give you the opportunity to drive change, dream big, and challenge the status quo.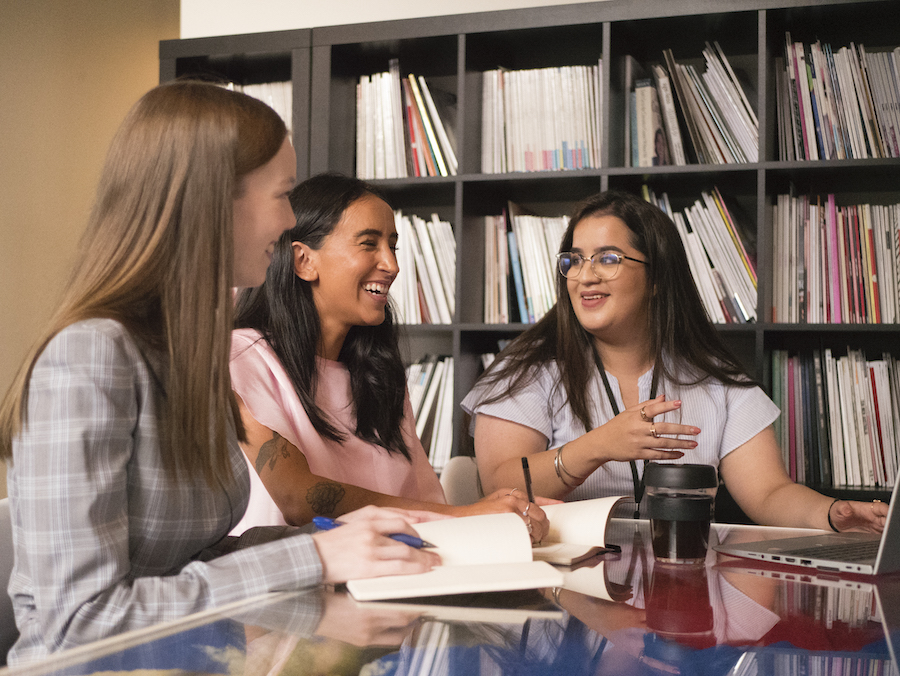 The details
Our two-year Graduate program will see you journey through bespoke six-month rotations in up to four different departments. Throughout these cross-functional rotations, you will be exposed to a curated mix of creative and business-oriented projects and have the opportunity to be involved in transformational initiatives, whether it be designing our next generation of stores, developing new products, or preparing a business case for a major investment.
At MECCA, we are 100% committed to supporting your growth and development. From day one, we provide you with first class training and development opportunities to equip you with the skills necessary to excel. You will also have access to an extensive support network, receiving mentoring and guidance from inspirational MECCA leaders, a Graduate buddy, an Accelerator Coach, and your manager within each rotation.
Our annual Graduate Program commences in late January/early February and is based out of our Support Centre in Richmond, Melbourne. Your first week will involve a dedicated induction program, followed by rotations through up to four departments over the course of two years. By the end of your Graduate journey, you will be primed to stay on and become a future MECCA leader!
For key dates and further information about the application process, head to https://www.mecca.com.au/graduates.html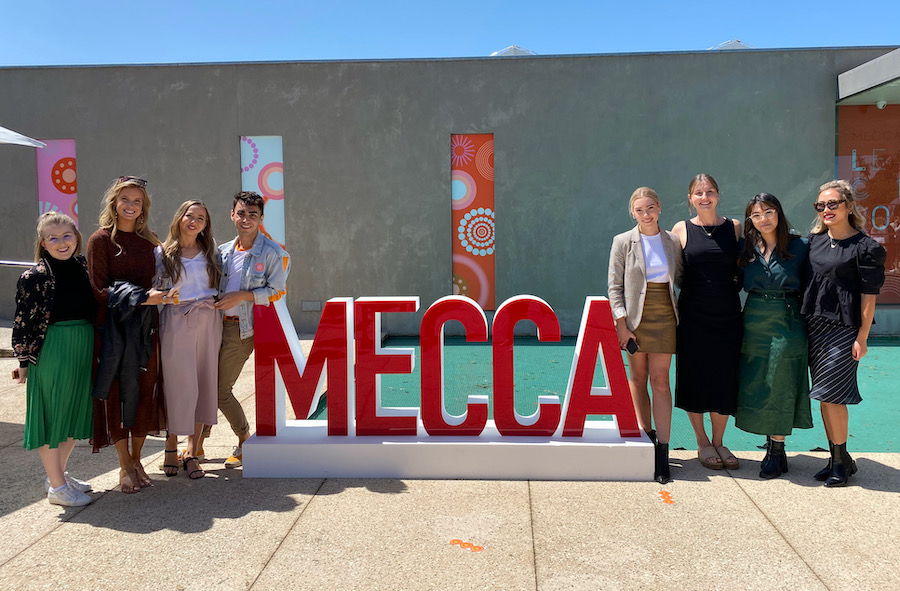 Be a part of Australia's #4 Best Place to Work
Okay, let's get real. As a Graduate, you're going to be spending around 40 hours at work each week. So why not make those 40 hours as inspiring, rewarding and fun as possible?
Here at MECCA, that's exactly what we strive for. We build joy, hustle, celebration and fun into everyday life, and take enormous pleasure in recognising and rewarding the hard work and success of our team members. At our Support Centre, you will be working in a supportive, positive and empowering environment, surrounded by driven, passionate and talented people. As one of our Graduates, you will be given endless opportunities for growth and development, have access to some of the most intelligent and inspiring leaders in the industry, and be empowered to achieve extraordinary things.
We are exceptionally proud of our culture at MECCA, and were thrilled to be recognised as the #4 Best Place to Work in Australia in 2019, making us the only retailer in the top 10 and placing us on the list for the sixth consecutive year.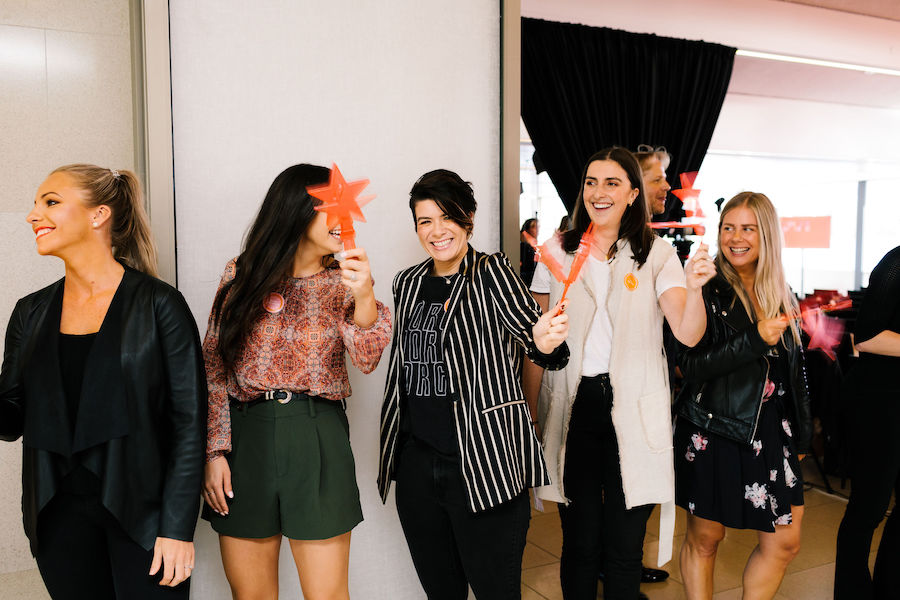 The perks!
As a Graduate, you will also receive:
40% discount on all products sold in MECCA Brands stores
A quarterly product allowance earned by spending time in our stores or distribution centre
The opportunity to be involved in major events in the MECCA calendar, like MECCALAND and Melbourne Fashion Week
Invitations to events with amazing brand founders, leaders and speakers like former Prime Minister Julia Gillard AC, Hugh van Cuylenburg from The Resilience Project, hip-hop star Emmanuel Jal and acclaimed nutritional biochemist and author Dr. Libby Weaver (PhD)
Consideration for our annual MECCA Brands Values Award program, which celebrates three deserving team members who are treated to a career enriching development opportunity, such as a trip overseas to a conference in your professional field, a short course or an opportunity to work alongside an iconic brand or vendor
Complimentary pilates and group fitness sessions
Access to our Support Centre meditation space
Regular social events
Regular coffee carts (#melbourne), food trucks and ice-cream stalls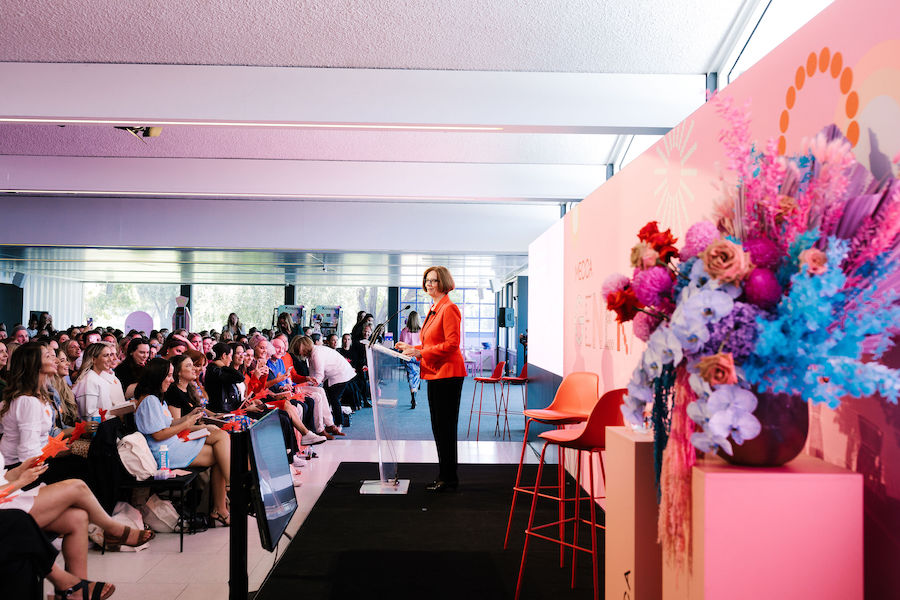 Fast Five with a MECCA Graduate
Antonia is one of our 2019 Graduates, who relocated from sunny Sydney to join our Support Centre team! Antonia spent her first two rotations in our Merchandise and Finance departments, and is currently working in the Store Development team. We asked her a few questions about her time as a MECCA Graduate so far!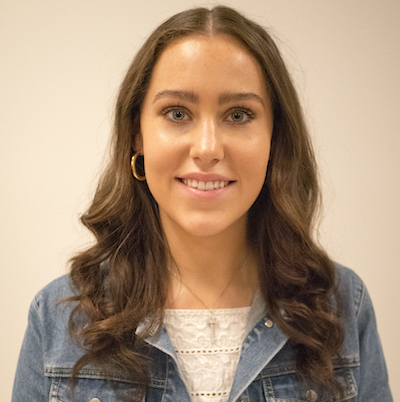 1. As a Graduate, what have you worked on over the past year?
While in the Merchandise Planning team, I worked on the 2019 'Holiday buy', helped create a critical path for new brands, and look after product orders for our Hair brands. I then moved into the Finance team, where I assisted on month-end reporting, and supporting our store teams with all things 'banking'!
2. What do you love most about the MECCA Graduate program?
The way it has helped me to understand the broader business; seeing how departments work together has made me better at my job as I can see the bigger picture. It has also given me the opportunity to try different career options, ones I thought I wasn't interested in, which has been so important for me as I now have a much more open mind about where I may end up once the 2 years are over!
3. What is the best part of your day/week/month working at MECCA?
I would say the monthly MECCA Mingles (Friday night drinks) or the Holiday party, because they are such great opportunities to spend time with your colleagues and get to know them away from work. I think having good work relationships is so important, because it makes coming to work so much more fun and you really feel a part of the team!
4. What are three words that describe your experience on the Graduate program so far?
Challenging, rewarding and exciting!
5. When you're not at work, we can find you…?
Walking around Armadale, at Pilates, or at my favourite café!
A Day in the Life of a MECCA Brands Graduate
Janey Nestadt graduated with a Bachelor of Science and a Juris Doctor in Law from the University of Melbourne in 2018 and is now a second-year Graduate at MECCA Brands, completing a rotation in the Compliance team.
7:00AM
Active-wear on and it's time to run. I snoozed my alarm a few too many times so there's no time for the gym, but I'm running to work instead (literally). I am currently training for a half marathon, so I need to squeeze in more running in the week, and as a substitute for public transport it's not a bad option (especially when I detour to run around the Tan).
8:00AM
I arrive at work red-faced and sweaty. I sneak up to my desk to grab the bag of spare clothes I brought to work last week (so that I really have no excuse not to run to work if I am time poor, and it's much better than running with a backpack – yes, I have tried!). I shower and get changed.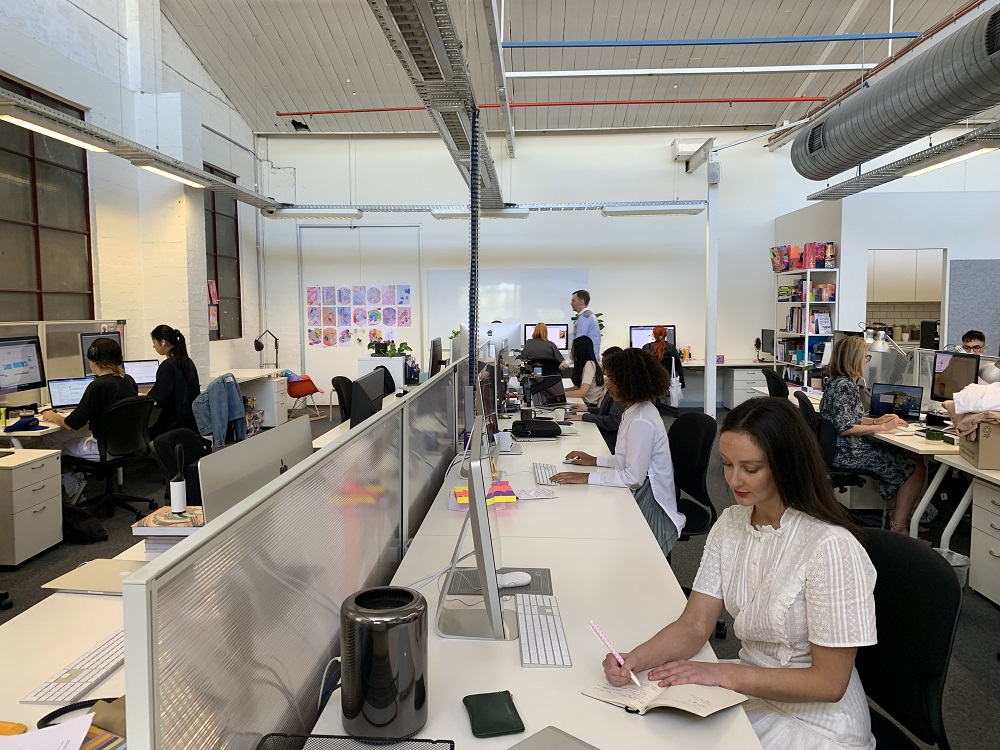 8:30AM
First thing I do when I get into work is check my emails. I want to make sure I respond to any urgent requests that our international brands may have sent overnight. I have been waiting on new product information from brands, and thankfully I receive a few responses. The brands send the product formulations and packaging artwork for their new launches for me to review. I follow up with the brands I haven't yet heard from.
9:30AM
MMM (Monday Morning Meeting)! At 9:30am every Monday, the whole office stands up and huddles around the office. It's the one time each week where everyone unites, as we are usually split across two buildings. We receive a sales update on the past week and insights into new brand launches or new store openings. We are introduced to any new starters in the office - I always love the fun (but mostly obscure) facts that are revealed about them! The Talent & Culture team reads out the thank-you cards submitted last week, acknowledging hard working and generous team members across the business. MECCA's founder, Jo Horgan, then rounds up the meeting with a few snapshots of her week, and finishes by sharing customer feedback. Jo always ends the meeting with her catch-cry, 'onwards and upwards!'; leaving everyone inspired and motivated to kick-on, full steam ahead, for the upcoming week.
10:00AM
Product review time! One of the key aspects of my role in Compliance is to ensure that the formulations and packaging of our products are compliant with Australian regulations. I start by reviewing the formulations for the new products launching early next year. (Job perk: insider knowledge into new products launching!) Once this is complete, I move on to reviewing the products' packaging to ensure that all the claims made on the packaging are substantiated and permissible. I then go back to the Brands & Buying team with any recommended changes and request additional documents that are needed.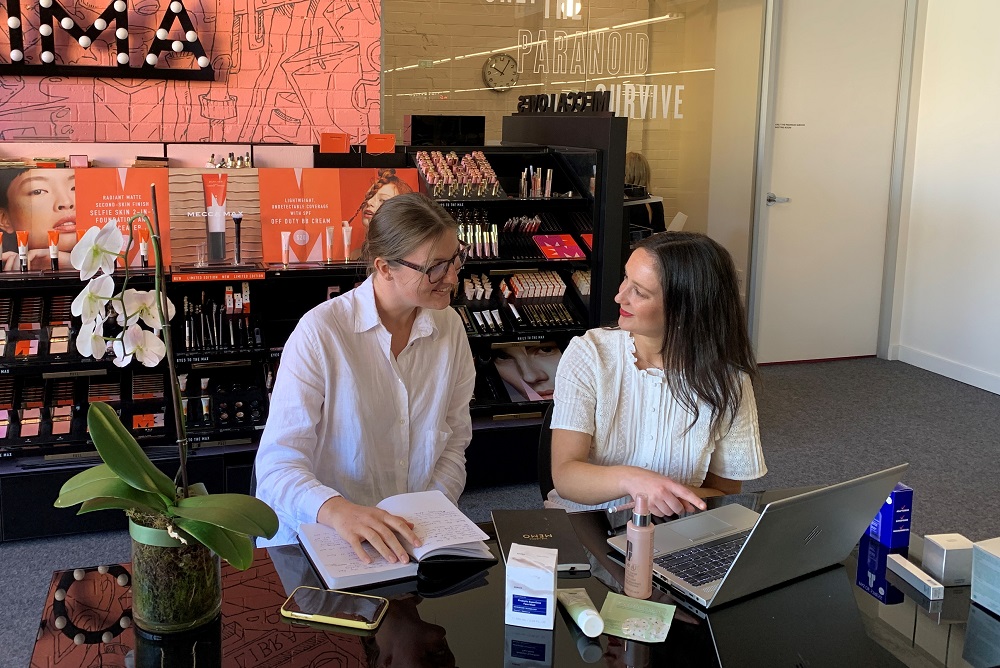 11:00AM
I recruit my friendly neighbourhood Grad, Antonia, who sits one row over from me in Finance, for a coffee run. We head to our favourite local spot, Cheeky Monkeys, and wait for a coffee while chatting about netball strategies for our game tonight. 11:15AM My team heads over to the couches for our weekly Compliance meeting. Each person discusses their priorities for the week and if we need any assistance. We somehow always end up wandering off on a tangent, which could arguably be considered marginally related to compliance…. but always interesting nonetheless.
12:00PM
I head down to the New Brands Room with Olivia, my fellow Compliance-whizz, to check out the products MECCA is considering launching. We review the packaging and ingredients alongside the New Brands Team to discuss the feasibility of the products and any compliance related issues we think might arise. It's always a fun time getting a sneak peek into brands we haven't even signed yet, and having a little play with the products too.
1:00PM
Lunch. All that manual labour playing with products has me hungry. I grab my salad from the fridge and head outside to enjoy the weather with the other Grads.
1:30PM
Back in the office for the weekly Trade meeting. The Head of Retail gives us a run-down of weekly sales for bricks and mortar stores, online, and insights into any brand visits or education programs that have taken place over the past week. It's usually only the heads of each department who are invited to this meeting, however our Graduate Managers wanted to give us the opportunity to attend, and gain valuable insights into the business.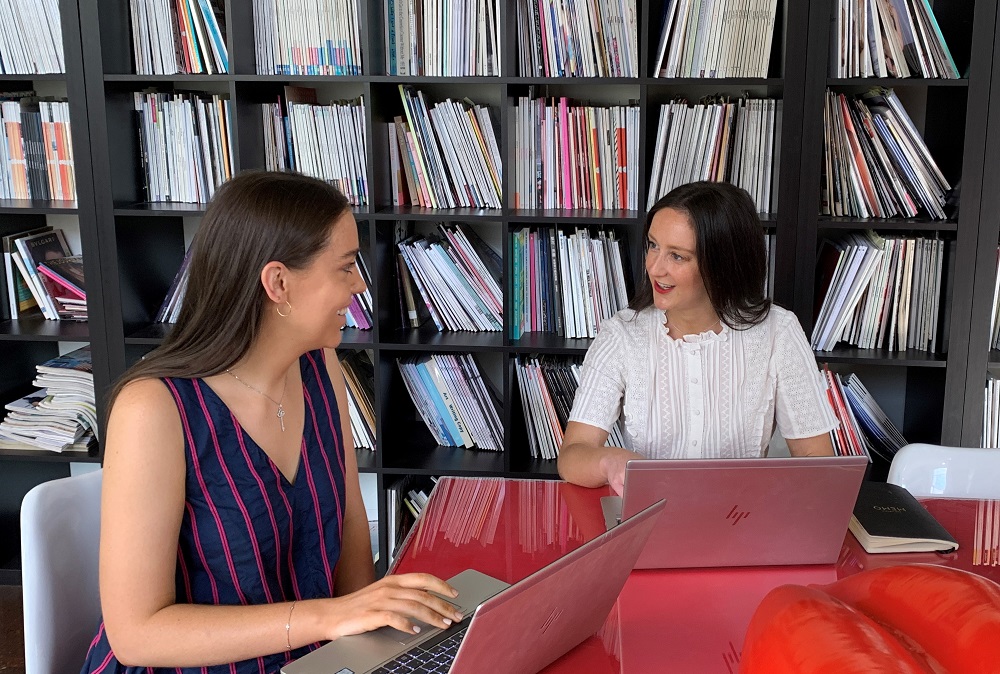 2:30PM
Research time - my favourite part of the day and probably of my role in Compliance. I am currently researching the regulations around primary and secondary sunscreens; and boy, is it fascinating. The world of SPF was something I was interested in prior to coming into this rotation, and an area I have really enjoyed delving into deeper. It's far from straightforward! I am presenting to several departments next week on sunscreen regulations, so I need to complete the slide deck and send it to my Manager for review. I meet with one of the other Graduates, Sarah to discuss my approach to the presentation and brainstorm ways to make it interactive and engaging.
3:30PM
Quick, quick, quick – everybody hustle! We receive an email from reception telling us that a snack promotion company has sent each department boxes of cheese and crackers. There is a stampede down to the mailroom to collect our afternoon delight. We indulge in our cheese in the kitchen before returning to our desks.
4:00PM
I hop into one of the meeting rooms for a call with one of our skincare brands and the Brands & Buying Team. The Brand Manager runs through the Brand's sales figures, new product launches and schedule for the upcoming brand visit. I have been recruited for this call to discuss one of the SPF products the brand wants to launch next year, and share information on the testing requirements the brand will need to undertake. I also provide information on the packaging requirements to align with Australian regulations.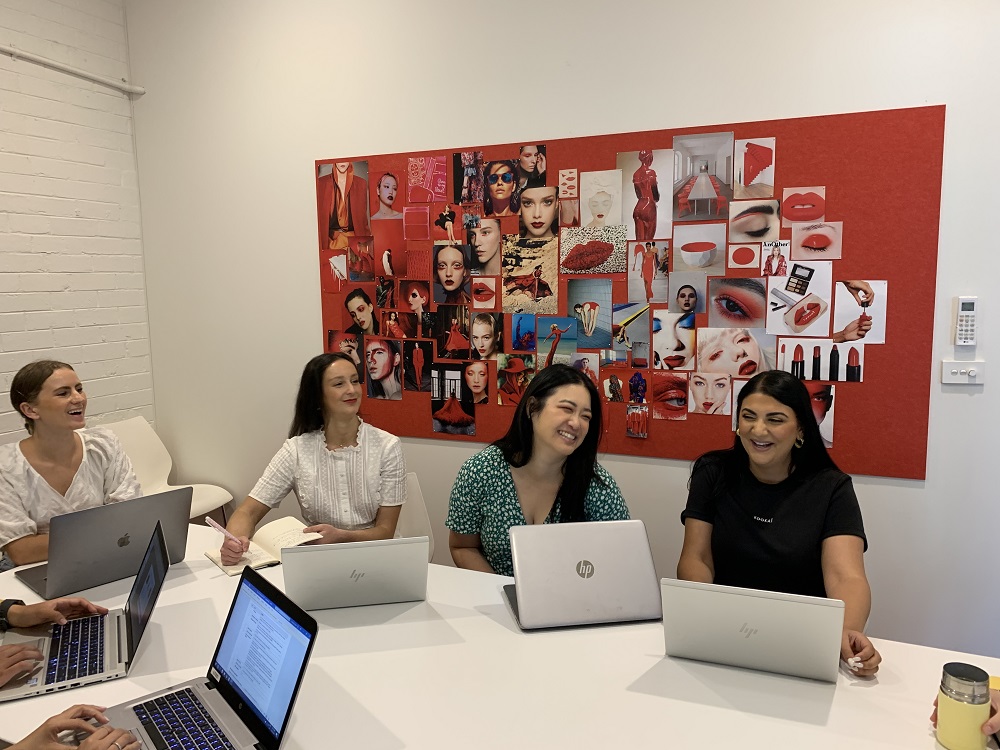 4:30PM
Back at my desk to review and summarise a distribution agreement for a newly signed brand. I highlight the terms that vary to our standard distribution agreement, so that key stakeholders in the business can sign off on them. I am always interested by the new brands' negotiation process and how the distribution rights are discussed and ultimately agreed upon. Maybe I will spend my next rotation in the New Brands Team to see how it all unfolds firsthand…
5:30PM
I finish up the distribution agreement summary, which means its home time. I pack up my desk and make my way to Richmond station. (I made sure to bring my Myki this morning on the run, as I am definitely not running back home!)
6:00PM
At home, I change back into active-wear and prepare some dinner. I am currently completing my Practical Legal Training (PLT) and have a Consumer Law assessment later this week. I eat my dinner while revising for the assessment.
7:20PM
I head off to meet my team, 'Flawless Execution', at social netball. We started off the season slightly netball-challenged, but have steadily improved; either way it's always a good time.
8:30PM
By the time I get home I am exhausted. I am keen to shower and hop into bed. I have just started watching Fargo, and am already hooked! Episode 2 here I come.
Diversity

At MECCA, we are committed to fostering a culture of inclusivity and treating everyone with respect and courtesy. We welcome driven, passionate and innovative people of all backgrounds, ages, genders, religions, ethnicities and sexual orientations, and strive to build a workplace that is as dynamic and diverse as our customers.
We believe that a richness of experience, ideas and expertise is fundamental to innovation and growth, and we want to empower our people to achieve extraordinary things. We are dedicated to ensuring that our team members feel safe, supported and valued, take a proactive approach to educating our team members on the importance of embracing diversity, and have a zero-tolerance approach to discrimination, bullying or harassment of any kind.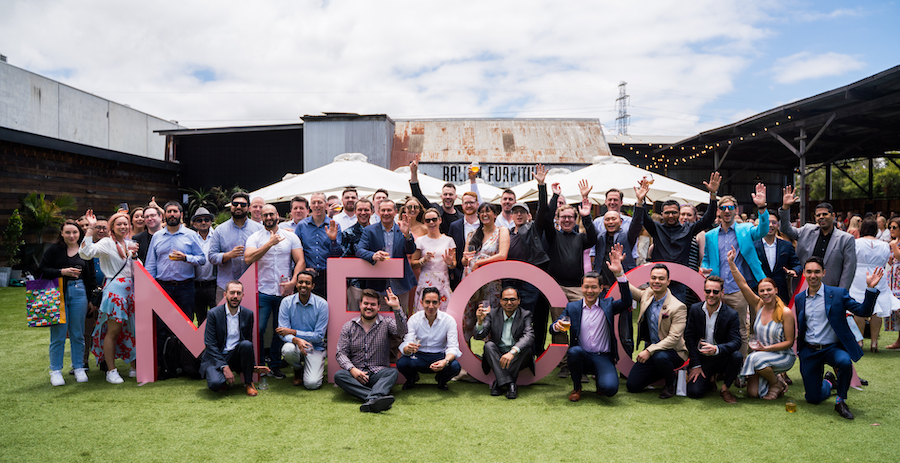 LGBTI+ Support

At MECCA, we live and breathe our value of treating everyone with respect and courtesy, and take exceptional pride in celebrating our team members for who they are, regardless of their sexual orientation or gender identity.
Our purpose has always been to ensure that our team members and customers look and feel their best, so we work hard to create a safe and supportive environment where everyone feels respected, valued, and comfortable in their own skin. We are committed to fostering a workplace free from discrimination, bullying and harassment of any kind, and strive to ensure all our team members can come to work feeling like their best and brightest self.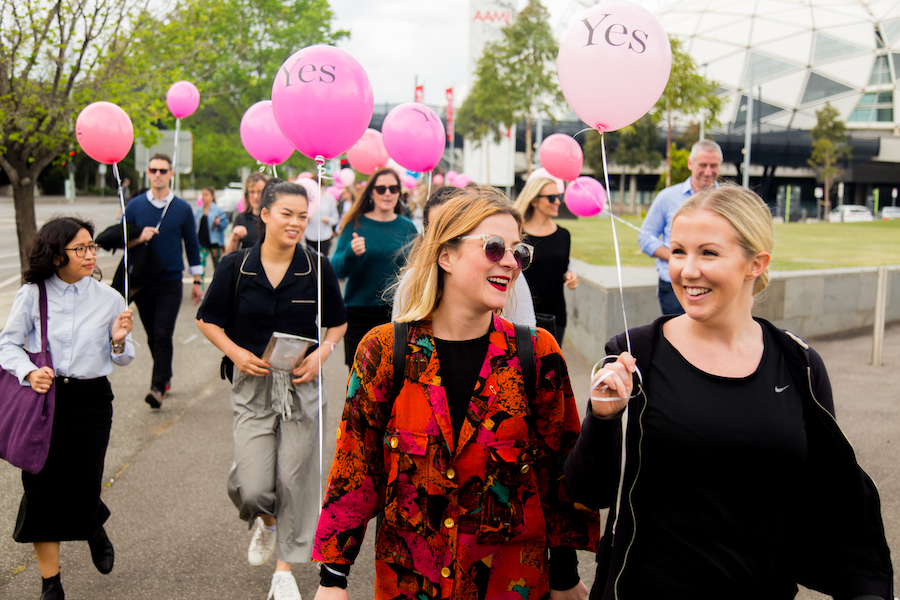 Equal Opportunity

MECCA is a proud Equal Opportunity Employer. We are dedicated to ensuring that all our team members are treated with respect and courtesy, and feel equally empowered to realise their full potential.
We are committed to offering our team members equal opportunities for growth and development, including a dedicated induction week for our Graduates, extensive operational and management training, and amazing career enrichment opportunities like our MECCA Values Awards program.
We are determined to create a workplace which supports the achievements and acceleration of every individual at every stage of their life, and do so by offering employer paid parental leave, flexible working options, and opportunities for extended annual leave, just to name a few.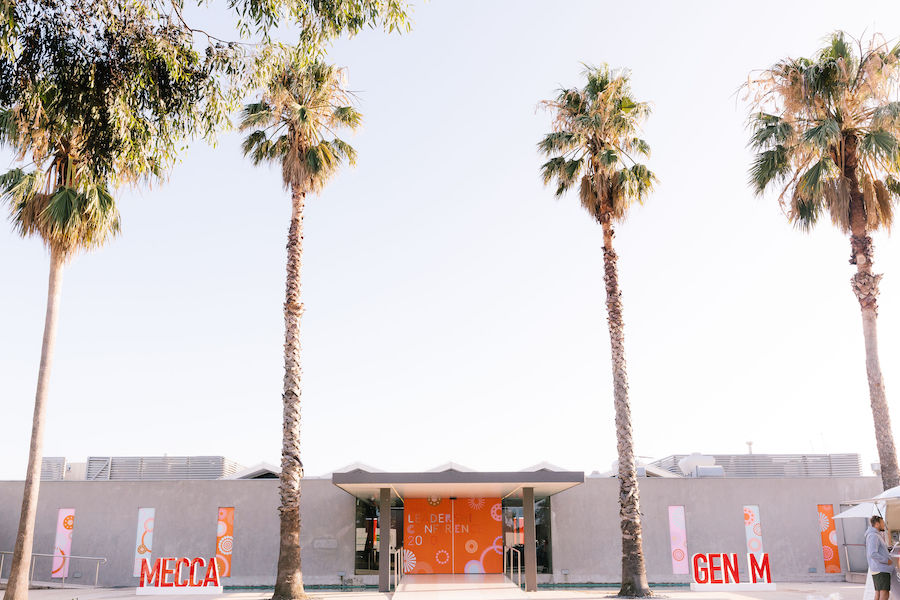 Cultural Diversity

At MECCA, treating everyone with respect and courtesy is in our DNA. We welcome and celebrate diversity in our workplace, and work hard to ensure that everyone at MECCA feels valued, supported and empowered, regardless of their background, ethnicity, race or religion.
We value the unique ideas, insights and experiences that every individual has to offer, and endeavour to build a workplace that embraces difference, inspires growth, and allows our team members to thrive. We want our team to reflect the diversity of our customers, and strive to celebrate the beauty of our differences each and every day.