Murray Irrigation Graduate Programs & Entry Level Jobs
Murray Irrigation is Australia's largest private environmental and irrigation water supplier, providing over 2,200 farm businesses and landholdings across the southern Riverina in NSW with reliable access to high-quality irrigation water and services.
Murray Irrigation currently has 0 opportunities.
Select the following options:
Past Murray Irrigation Graduate Hiring Statistics
If you're interested in working at Murray Irrigation, understanding when they have opened up applications for their graduate programs, graduate jobs and internships is helpful knowledge to have so you know when you might need to apply. Use the below information to see when Murray Irrigation hires graduates, but more importantly what graduate degree's and other student attributes they target for their jobs.
---
Job types
Entry Level Jobs (50%),

Graduate Jobs (50%),
Work rights
Australian Citizen (100%),

Australian Permanent Resident (100%),

New Zealand Citizen (100%),

Australian Working Visa (50%),
Past Murray Irrigation Graduate Programs & Entry Level Jobs
Check out some of Murray Irrigation's past jobs they have posted on GradConnection over the last 12 months. Understanding the details about what a graduate employer is looking for well before applications have opened can sometimes be the edge you need to secure your first graduate program.
---
Engineering
and 2 others
Hires applicants with degrees in
Engineering Civil Structural
As a Graduate Engineer at Murray Irrigation, you will support the Customer Operations Department to accurately achieve water delivery service standards alongside the provision of accessible, responsive and flexible customer service.
Agriculture
and 2 others
Hires applicants with degrees in
Engineering Civil Structural
We are looking for someone to join our Infrastructure team as a Civil Engineer, who's role it will be to manage stakeholder infrastructure projects, internal capital works programs and annual maintenance strategies for our extensive asset portfolio.
About Us
Murray Irrigation
---
On 3 March 1995, NSW Government privatized the irrigation system in the NSW Murray Valley and Murray Irrigation limited was born. We are an unlisted, public company. Our irrigators are also our shareholders and include 1,357 family-farm business.
We are licensed to operate by the NSW Government, and have 823,978 general security entitlements to the NSW Murray Regulated River resource (as at 30 June 2017). This represents more than 60 percent of all NSW Murray River general security entitlements.
Our vision
A company known for a high performance, no-nonsense operational culture focused on delivering for our farmers, the community and the environment and regarded as a trusted voice in the development of local and national water policy.
Our values

Our journey to 2025
Everything we do will align with our foundations:
Water Delivery: Delivering  best-in-class  water  delivery  services to  agriculture,  government  and the environment.
Water Security: Optimising yield on our water entitlements.
Water Attraction/Retention: Attracting and retaining water for our region
Why Join Us?
Murray Irrigation
---
Murray Irrigation operates Australia's most efficient open channel water distribution system, delivering reliable productive  irrigation water to approximately 2,100 landholdings across 724,000 hectares in the Southern Riverina.
Murray Irrigation works within the Murray-Darling system. The company uses its infrastructure and licenses to provide some irrigation water even when there is zero allocation.
If you like a fast-paced environment, and a rewarding career with the ability to grow in your role, then this is the place for you.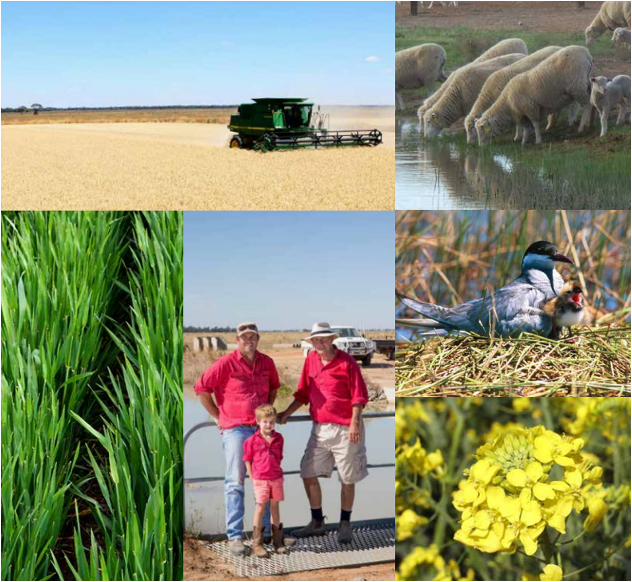 We take care to select those who align with our corporate values; Wellbeing and Safety, Accountability, Teamwork, Embrace Change and Respect.
What we can offer you?
An attractive remuneration package including incentive programs to reward performance.
Opportunity to exercise autonomy in a result-orientated team. 
Work benefits such as supported study opportunities, flexible work arrangements, health and wellbeing programs, purchased annual leave and remote area salary packaging options.
If you are someone looking for rewarding career progression in a thriving rural setting, Murray Irrigation is the place for you!
Other opportunities
Murray Irrigation
---
Each November, Murray Irrigation makes the commitment to the community and local school leavers to assist in further personal and professional development during the gap year between school and university. The 12 month Business Administration Trainee program gives school leavers the opportunity to work in a busy and vibrant customer facing role while studying their Cert III in Business Administration.
Application Process
Murray Irrigation
---
Online application form
Your first step to start in your journey with Murray Irrigation is to complete your online application form. This process will determine not only if you have the skills, qualities and attributes to perform the role, but also if you will make a great fit working with us at Murray Irrigation.
Online assessment
Complete some short online assessments which will help us determine your preferred working styles and get to understand you a little bit better which will help us to support your growth journey at Murray Irrigation.
Video interview
Record your responses to some questions in a one-way video interview. The video interview will help us gain a better understanding of who you are, your passions, experience as well as your communication style.
Interview
The interview is a great opportunity to learn more about Murray Irrigation and our company culture. You'll get the chance to meet some business leaders and have all of your questions answered so that you can feel confident that Murray Irrigation is the perfect place for you!
Employee Profiles
Murray Irrigation
---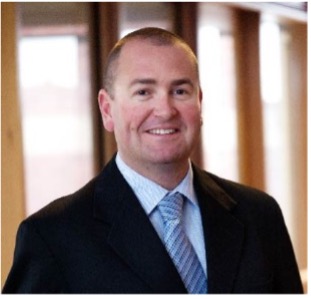 Scott Barlow
Executive General Manager Customer Operations
Scott commenced at Murray Irrigation in April 1996. He holds significant and diverse experience within the bulk irrigation industry. With a background in both irrigated and mixed dryland farming, and experience in the forestry and agricultural sectors prior to commencing with Murray Irrigation, he has played a large role in the water efficiency and operational development of the Murray Irrigation gravity supply network. Scott has an Associate Diploma in Applied Science.
---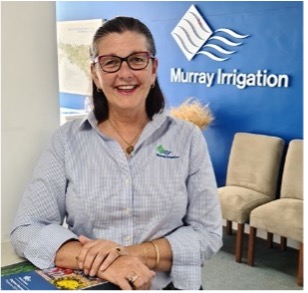 Gabrielle Cusack
Executive General Manager Shareholder Relations
Gabrielle brings to Murray Irrigation a background in leadership and advocacy involving all three tiers of Government, and a respected reputation as a broker of sensitive and strategic alliances. She has consistently performed with the highest level of integrity across a professional network and long-standing bi-partisan political connections to deliver significant funding and programs. She operates with a passion for reform and dedication, and a commitment to high quality outcomes delivered by a high performing executive and a trusted, committed workforce. In her role at Murray Irrigation, Gabrielle is responsible for government, shareholder and stakeholder relations with a focus on positioning the company as a profitable, sustainable enterprise in a volatile and challenging environment.
Perks & Benefits
Murray Irrigation
---
Along with offering attractive and competitive remuneration packages, we offer additional work perks such as: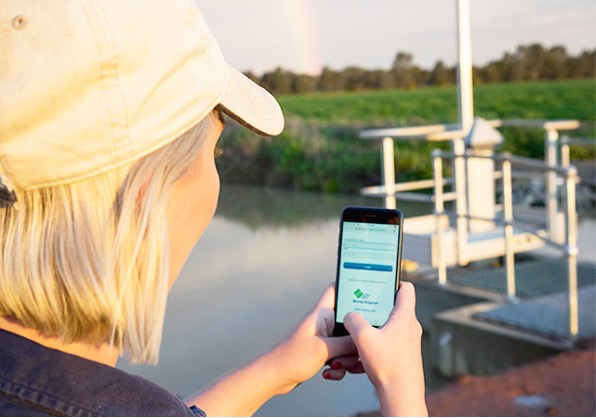 Purchase leave
Annual flu vax and skin checks
Supported study applications
Flexible work arrangements
TPD insurance
Uniforms
Performance incentives
Paid parental leave
Remote area salary packaging
EAP 
Disability & Life insurance cover
Water for the Environment
Murray Irrigation
---
As a water delivery company, we are intrinsically linked with our natural environment.  We work collaboratively with our customers and government agencies to deliver water for the environment.
Why do we need water for the environment?
Natural sites like wetlands, ephemeral creeks, and rivers provide essential habitats for native plants, fish, and other wildlife.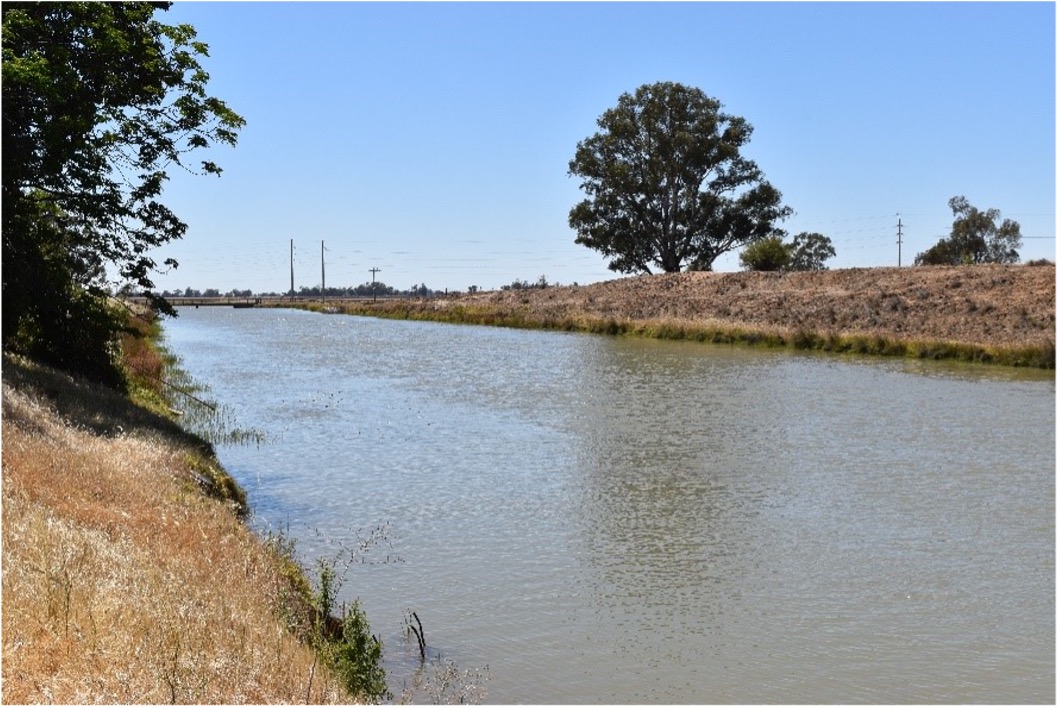 Uninterrupted, these intrinsic natural systems are pillars in promoting a well-balanced ecosystem that benefits the environment and the landscape around them.
How do we deliver water for the environment?
Murray Irrigation has a very large network of channels that are strategically located to deliver targeted environmental water to a large number of valuable natural assets in our area of operations.
We estimate that there are over 2,000 private wetlands and around 2,000 km of ephemeral creeks and rivers in our footprint. We can deliver water straight to these rivers and creeks through at least 70 escape structures, along with hundreds of customer outlets that enable water delivery to wetlands on private property.
Currently, watering environmental assets is achieved through a delivery agreement between Murray Irrigation and the NSW Department of Planning, Industry and Environment (DPIE). The agreement sets a direction to achieve significant environmental outcomes, whilst maintaining the financial viability of the company.
Water is strategically delivered via the Murray Irrigation network to help restore, maintain and improve rivers, creeks, and wetlands in our footprint, and provide habitat for fish, frogs, birds, and other wildlife.
Environmental Water Holders (EWH) are our second-largest customer and since 2001 over 205,000 megalitres of water have been delivered to wetlands, ephemeral creeks, and rivers including the Edward-Wakool.