National Indigenous Australians Agency Graduate Programs
The purpose of NIAA is to assist the Australian Government achieve its objectives in improving the lives of Indigenous Australians by leading the development of the Commonwealth's approach, focusing on place, working in partnership, and effectively delivering programs through the Indigenous Advancement Strategy.
National Indigenous Australians Agency currently has 0 opportunities.
Select the following options:
Past National Indigenous Australians Agency Graduate Hiring Statistics
If you're interested in working at National Indigenous Australians Agency, understanding when they have opened up applications for their graduate programs, graduate jobs and internships is helpful knowledge to have so you know when you might need to apply. Use the below information to see when National Indigenous Australians Agency hires graduates, but more importantly what graduate degree's and other student attributes they target for their jobs.
---
Work rights
Australian Citizen (100%),
Past National Indigenous Australians Agency Graduate Programs
Check out some of National Indigenous Australians Agency's past jobs they have posted on GradConnection over the last 12 months. Understanding the details about what a graduate employer is looking for well before applications have opened can sometimes be the edge you need to secure your first graduate program.
---
Government
and 4 others
Hires applicants with degrees in
Psychology and Counselling
2023 NIAA Graduate Program
Government
and 4 others
Hires applicants with degrees in
Psychology and Counselling
2023 NIAA Graduate Program
About Us
National Indigenous Australians Agency
---
The National Indigenous Australians Agency is committed to improving the lives of Indigenous Australians.
We are responsible for leading the Commonwealth Government's approach to uplifting economic and social outcomes for Aboriginal and Torres Strait Islanders peoples.
We work in genuine partnership with Aboriginal and Torres Strait Islander peoples on policies, programs and services that have a real impact on individuals and communities.
We are a relatively new agency, established in 2019, but we have a long history. We're part of the Prime Minister and Cabinet portfolio and work to support the Minister for Indigenous Australians, The Hon Ken Wyatt AM MP.
Our key priorities include:
supporting economic recovery post COVID-19 by focusing on supporting Indigenous jobs and businesses
implementing the Commonwealth's commitments as outlined in the National Agreement on Closing the Gap
working in partnership with Aboriginal and Torres Strait Islander peoples to ensure engagement with a wide range of stakeholders
progressing an Indigenous Voice to Parliament and Government
leading the Indigenous Procurement Policy
many other initiatives to improve mental health, youth suicide prevention, community safety, education and employment outcomes for Aboriginal and Torres Strait Islander peoples.
Our Team
NIAA is very unique. We work end to end, from policy development to delivery. 
Our staff are spread across Australia – in urban, regional and remote locations.
We come from a vast array of backgrounds and have a wide variety of skills. 
We are an inclusive agency and welcome applications from a diverse range of candidates, especially Aboriginal and/or Torres Strait Islander peoples. 
Why Join Us?
National Indigenous Australians Agency
---
The work you will do
As an NIAA Graduate, you will have the opportunity to work across the Agency to build your understanding of the Government's key priorities relating to Indigenous Affairs. 
You will be involved in complex and fulfilling work at the forefront of Indigenous Affairs, including important initiatives such as the Indigenous Voice and the National Agreement on Closing the Gap.
You will help develop, implement and evaluate policies and programs while working closely with Aboriginal and Torres Strait Islander communities, state and territory governments and Indigenous organisations to make sure the policies and programs address the individual needs of each community.
You will provide advice to the Minister for Indigenous Australians on issues affecting Aboriginal and Torres Strait Islander peoples.
What we offer
The NIAA is a flexible, diverse and inclusive workplace with attractive remuneration packages, including generous employer superannuation contributions. 
Our graduates start as full-time, permanent employees at the APS 3 level. After six months, you may be eligible to advance to the APS 4 level. On successful completion of the program, you will have the opportunity to be assessed for advancement to the APS 5 or APS 6 level.
The NIAA also offers relocation assistance to successful candidates.
Salary
| | |
| --- | --- |
| Classification | Salary from 2 February 2022 |
| APS6 | $85,320 |
| APS5 | $78,450 |
| APS4 | $71,053 |
| APS3 | $66,922 |
*Correct as at February 2022 under the National Indigenous Australians Agency Enterprise Agreement 2021-24
Graduate Program
National Indigenous Australians Agency
---
Are you committed, energetic and curious? Then you might just be who we are looking for.
Our shared values and behaviours underpin how we work. To make a significant contribution to an Australia that respects Aboriginal and Torres Strait Islander cultures and peoples with fairness in economic and social participation, we are one team with a culture that positions us with the right capability, people, passion and pride to make a difference.
Who we are looking for
You are a committed, energetic and curious person who embodies NIAA's values and behaviours 
We respect multiple perspectives.
We are authentic.
We are professional and act with integrity.
We invest in each other's success.
We deliver with purpose.
You are motivated to achieve the Agency's vision and purpose
You are committed to improving the lives of Aboriginal and Torres Strait Islander peoples and communities.
You are a high achiever who wants to make a difference to the future of our country through your contributions in the Australian Public Service.
You have awareness of your own strengths and weaknesses and are able to identify opportunities to develop and broaden your skills and knowledge.
You have an understanding of the work of the Agency.
You have an awareness of issues affecting Aboriginal and/or Torres Strait Islander peoples
You demonstrate an understanding of the issues affecting Aboriginal and Torres Strait Islander peoples.
You are aware of how to communicate sensitively and effectively with Aboriginal and/or Torres Strait Islander peoples. 
You are committed to further developing your cultural competency and awareness. 
You are genuine with a positive approach to diversity and individual differences.
You have strong communication and interpersonal skills
You appropriately adapt your communication style to communicate information with influence.
You write simply, clearly and concisely in a well-structured and logical way.
You have strong relationship management skills and can establish positive rapport with people at all levels, and are able to build, maintain and use networks.
You are able to work and achieve outcomes both independently and as part of a team.
You have demonstrated sound judgment and problem solving skills
You understand the relationship between issues and how they might connect as part of a larger, complex problem.
You can gather and analyse data from multiple sources of information and have the confidence to probe for further information when required to make rational decisions.
You actively gather relevant views and consult appropriately. 
You approach problems with an innovative and creative mindset to find workable solutions.
You are agile and resilient
In the face of obstacles, you persevere to achieve personal and professional goals.
You work productively in a high pressure environment and adapt and respond well to change and ambiguity, and make the most of the opportunities they present.
You know how to use your strengths to get through busy and difficult times in the workplace.
You are able to quickly process and understand new information.
Program details
While working across the NIAA in our Graduate Program, you will develop knowledge and understanding of the Agency's key priorities. 
Some key facts about the program:
The NIAA Graduate program runs for 12 months.
It consists of rotations through various work areas including policy, program delivery and enabling services. 
You will be based in Canberra, with a potential rotation in one of our metropolitan, regional or remote locations.
You will have access to professional and personal development opportunities as well as a dedicated Graduate pastoral care and support program.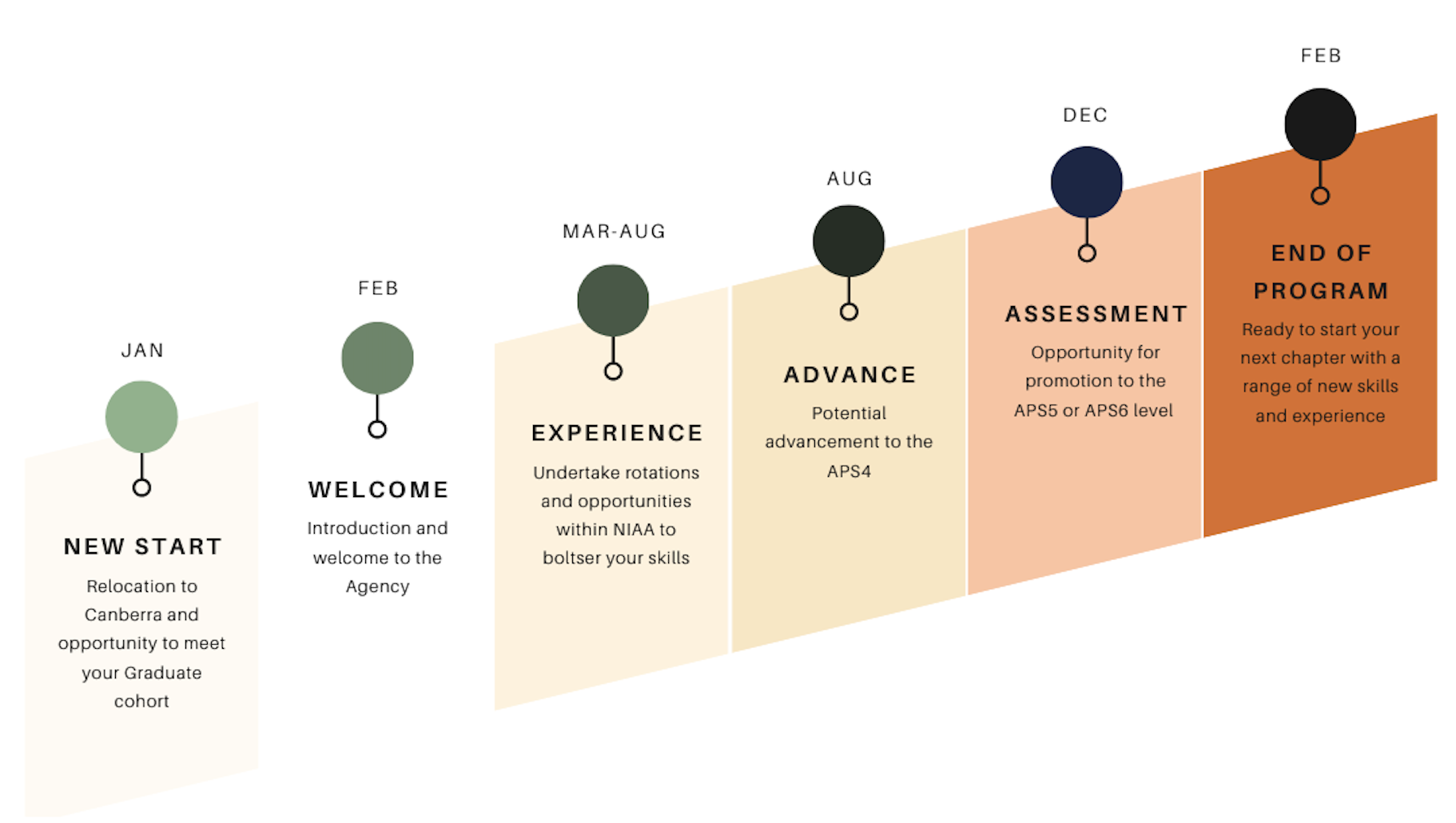 Possible rotations
As a graduate, you will have the opportunity to work on some of our key priorities, including:
working within the Empowerment and Recognition Branch on an Indigenous Voice, Constitutional Recognition or Empowered Committees 
contributing to important policy and programs in areas such as employment, education and youth, health and wellbeing, housing, business and economics 
analysing the Closing the Gap targets and working on important implementation plans
working in the Legal Services Branch making a difference on Land and Public Law (this may contribute to your PLT requirements)
determining eligibility for various government grants in the dynamic Grants Management Unit
collating data to support the evaluation of high profile initiatives such as the Indigenous Rangers and Protected Areas programs, the Indigenous Cadetship Program, the National Partnership Agreement on Remote Indigenous Housing or the Employment Parity Initiative.  
working in our enabling functions such as Corporate or Organisational Performance and Change Group in areas such as finance, human resources, communications, governance, compliance and fraud control and cultural change.
Application Process
National Indigenous Australians Agency
---
To apply for a role in the NIAA Graduate Program, just fill in an application form and attach your resume.
If you are an Aboriginal and/or Torres Strait Islander graduate or a graduate with disability, we invite you to apply through our affirmative measure processes.
Eligibility
To be considered for the NIAA Graduate Program, the following eligibility requirements apply:
You will have completed at least a three-year undergraduate bachelor degree with a credit average within the last eight years. All degrees must be completed by 31 December 2022 and be recognised in Australia.
You will be able to obtain and maintain an Australian Government security clearance at the Baseline level (the security clearance application process will be arranged by the NIAA for NIAA Graduates)
You are an Australian citizen by 30 June 2022. You will need to provide evidence to verify pending citizenship.
As all positions are located in Canberra, relocation to Canberra is required for participation in the program.
Assessment process
The assessment process for applying for a graduate position at the NIAA will comprise the following:
Online application, including submitting your resume with referees and academic transcript
Online behavioural and cognitive ability testing
Online video interview
Assessment Centre including group task and interview
Offers are made shortly after the Assessment Centre, with commencement in February 2023. If you are rated suitable but do not receive an offer for the Graduate Program, you may be considered by specific areas of the NIAA to join their team directly as an APS 3 employee.
Other Graduate Programs
You can also join us through the following whole-of-government graduate programs:
Australian Government Graduate Program– for graduates who wish to work in a number of different streams such as policy, program delivery and community engagement.
APS Indigenous Graduate Pathway – for Aboriginal and Torres Strait Islander graduates. Aboriginal and Torres Strait Islander people are also encouraged to apply directly to the NIAA's Graduate Program.
APS Human Resources (HR) Graduate Program – for Human Resources graduates, facilitated in conjunction with the Australian Taxation Office.
RecuitAbility scheme
If you are a person with disability, you can opt in to the APSC's RecuitAbility scheme. If you choose to opt in and meet the minimum assessment requirements, you will go through to the next stage in the recruitment process.
Employee Profiles
National Indigenous Australians Agency
---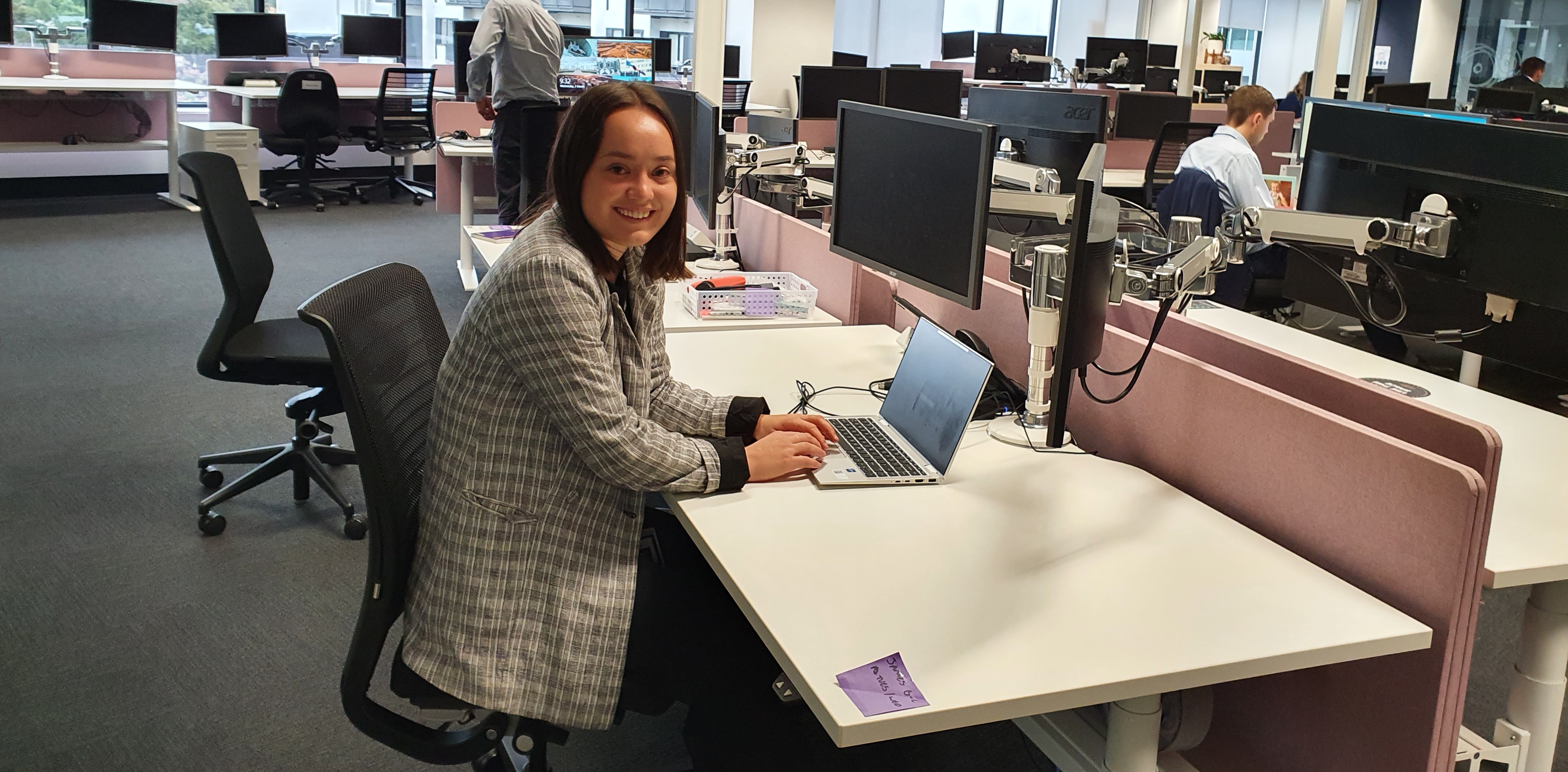 Graduate Reflection: Stella Ajani 
When applying for graduate programs I was drawn to the NIAA because of the dynamic and challenging policy space that I would be working in. Fortunately, I was one of seventeen graduates selected for NIAA's inaugural graduate program, something I am very grateful for. 
Graduate programs are valuable as they provide you with an opportunity to rotate through several different roles in one year. Rotating through different parts of the NIAA allowed me to develop a diverse and transferable skill set that I can now apply in many different contexts. I was able to find out what kinds of tasks I liked and which ones I didn't enjoy so much. I was able to identify where my previous experience allowed me to excel and also where I needed some more support. Finally, I worked alongside many different people, each with their own valuable insights to offer.  I think that these are all really pivotal things to consider at the beginning of a career. 
I rotated through three different areas of the NIAA; Program Compliance and Fraud Branch, Legal Services Branch and Strategic Policy Branch. Although each rotation offered a completely different experience, I found that support from my colleagues was always constant. I had three fantastic supervisors who were heavily invested in my development. 
Prior to my second rotation the COVID19 pandemic worsened and all graduates were redeployed to Services Australia as part of the COVID19 Taskforce. The Taskforce processed disaster relief payments for millions of Australians who were struggling during lockdowns. Although our redeployment was at short notice, this experience was a valuable way to learn about the idea of 'One APS'- that the public service should be a dynamic workforce, able to adapt to changing government priorities. 
When I returned from Services Australia I commenced my rotation in Legal Services Branch. During my time in the Land and Public Law Team I was able to complete the work experience component of my Practical Legal Training. This means that I will be admitted to the ACT Supreme Court in February and will be able to assist the Agency in future by providing legal advice. The legal work at NIAA is incredibly diverse and is a fantastic way to develop skills as a law graduate. For example, in my last week, NIAA had four bills before Parliament. Our legal team worked hard to assist the legislative process and watching our bills pass through the Senate was a really rewarding experience.  
Throughout the graduate program I also had several opportunities for professional and personal development. As graduates, we participate in a suite of training sessions, designed to build on our skills as public servants. Training was conducted on things like policy development, economics and personal brand. NIAA also has a large focus on cultural learning through participation in the 'Footprints' program. One of my favourite things to do this year was tune into a 'Brown-Bag Lunch' during my lunch break. These sessions are normally guest speakers or panel discussions that cover a broad range of topics related to NIAA's policy space. 
Overall I have thoroughly enjoyed my time at the NIAA. It was amazing to meet, and work closely with, sixteen other like-minded graduates. I encourage anyone thinking about applying to do so. In 2022 I will be staying at NIAA to continue to build on my graduate-year learnings.
---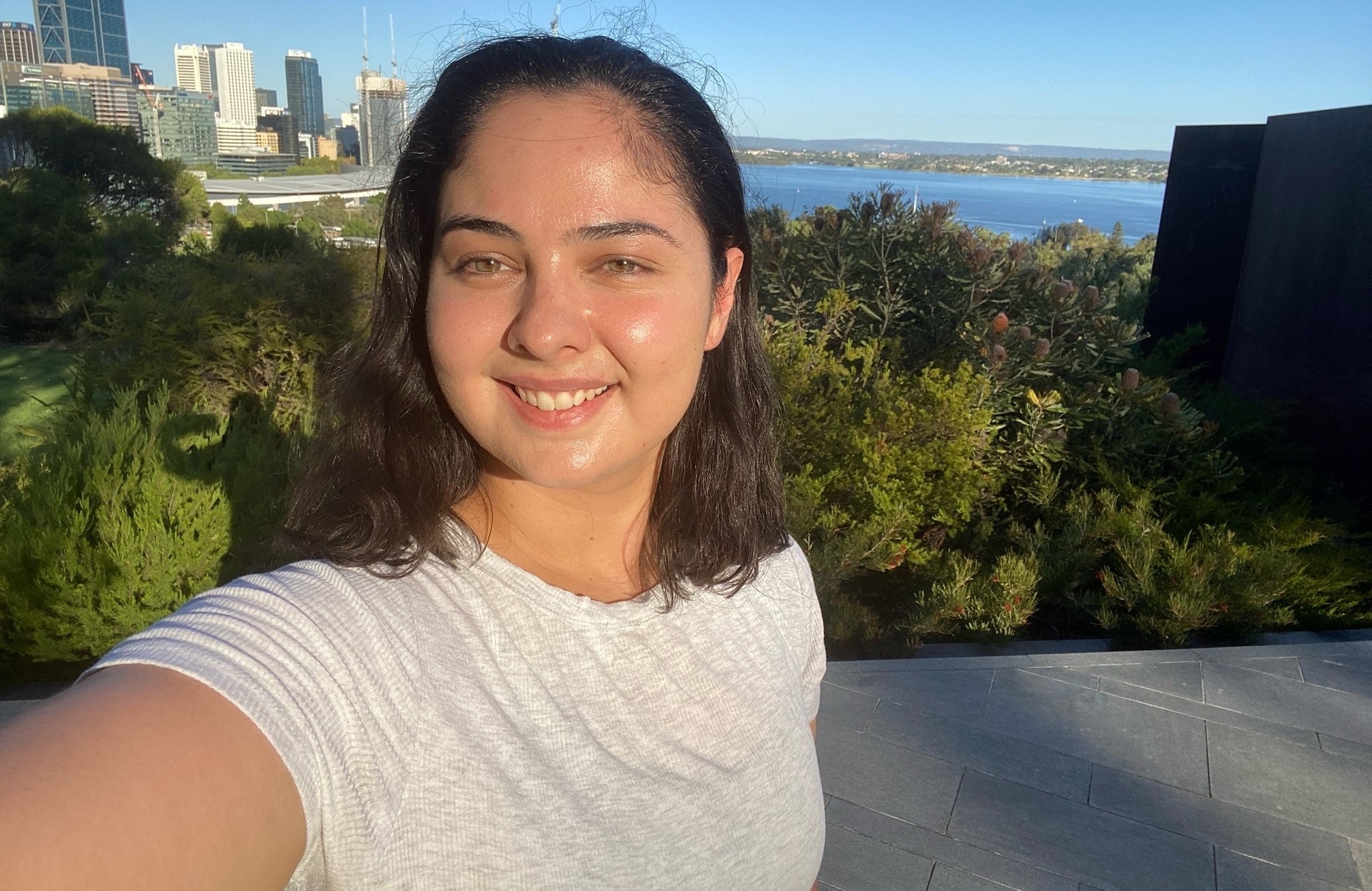 Hi, I'm Anna and I'm a 2021 graduate in NIAA. I chose to apply for the NIAA graduate program in my final year of my Juris Doctor (postgraduate law) degree. I'd previously completed a Bachelor of Arts where my two majors were Political Science and International Relations, and Law and Society, and was at the time working in the WA Criminal Courts assisting a Judge. I was originally drawn to Law because I wanted to make change and advocate for people, however, I found myself frustrated by the limited opportunities there are in practice to do that in the day-to-day work of a lawyer or associate. This led me to thinking about a career in policy and the APS.
In the courts I also saw the disproportionate impact our Justice system has on First Nations people and communities, and I've found that at the NIAA I can work on driving beneficial and tangible policy outcomes for Indigenous Australians in the justice system. In my current team, we work on everything from addressing Indigenous Deaths in Custody, to monitoring different jurisdictions' approaches to the Minimum Age of Criminal Responsibility and Closing the Gap. I really feel that after seeing the symptoms of the way our Justice system functions, I am finally working on policy that addresses the root causes of these issues. 
My background in criminology, politics and law really combine to enable me to provide a range of different perspectives on the work my team does. As a result, I feel that my contributions are really valued and become part of the important work of the Agency.
My favourite thing about the graduate program is how many opportunities you have to get out of your comfort zone and experience new things; my first rotation was in the Land and Public Law Team, where I was able to use my law degree in a really different way compared to how I use it now. I'm also about to head off to Regional WA for three months for a Regional Rotation, where I can provide on-the-ground support for regional and remote First Nations communities.
Through many learning and development opportunities (both those open to grads and to the whole Agency) I have been able to build my knowledge on things including Deficit Discourse, the history of Indigenous policy in Australia, policy-writing and economics. By trying a little bit of everything, you get a chance to work out what you're good at, what you'd like to develop and what you want from your career – a lot of my friends in other graduate programs don't always get the same chances to experiment and learn.
One of my top tips for applicants is to take the application process one step at a time and to really focus on learning more about NIAA and the work we do before you get through to the assessment and interview stages. From there, just trust in the knowledge that you have and really focus on engaging with the people in your interviews – this makes the whole process a lot less daunting! Also I can attest to the fact that most of the people interviewing you are lovely and really want to see you do well.
It's also worth remembering that there is no one 'perfect' applicant – in my graduate cohort we come from a range of academic disciplines and work experience backgrounds – from art galleries and TV stations, to laboratories and everything in-between. What unites us is our passion for what we do and for learning more about the Indigenous Affairs space.
Good luck!
---
Iva Mencevska, NIAA 2021 Graduate
---
Oliver Lethbridge, NIAA 2021 Graduate
---
Tamika Burrowes, 2021 NIAA Graduate
---
Anna Churack, 2021 NIAA Graduate
---
Isabelle Kenardy, 2021 NIAA Graduate
---
Tal Szumer Menashe, 2021 NIAA Graduate
A Day in the Life
National Indigenous Australians Agency
---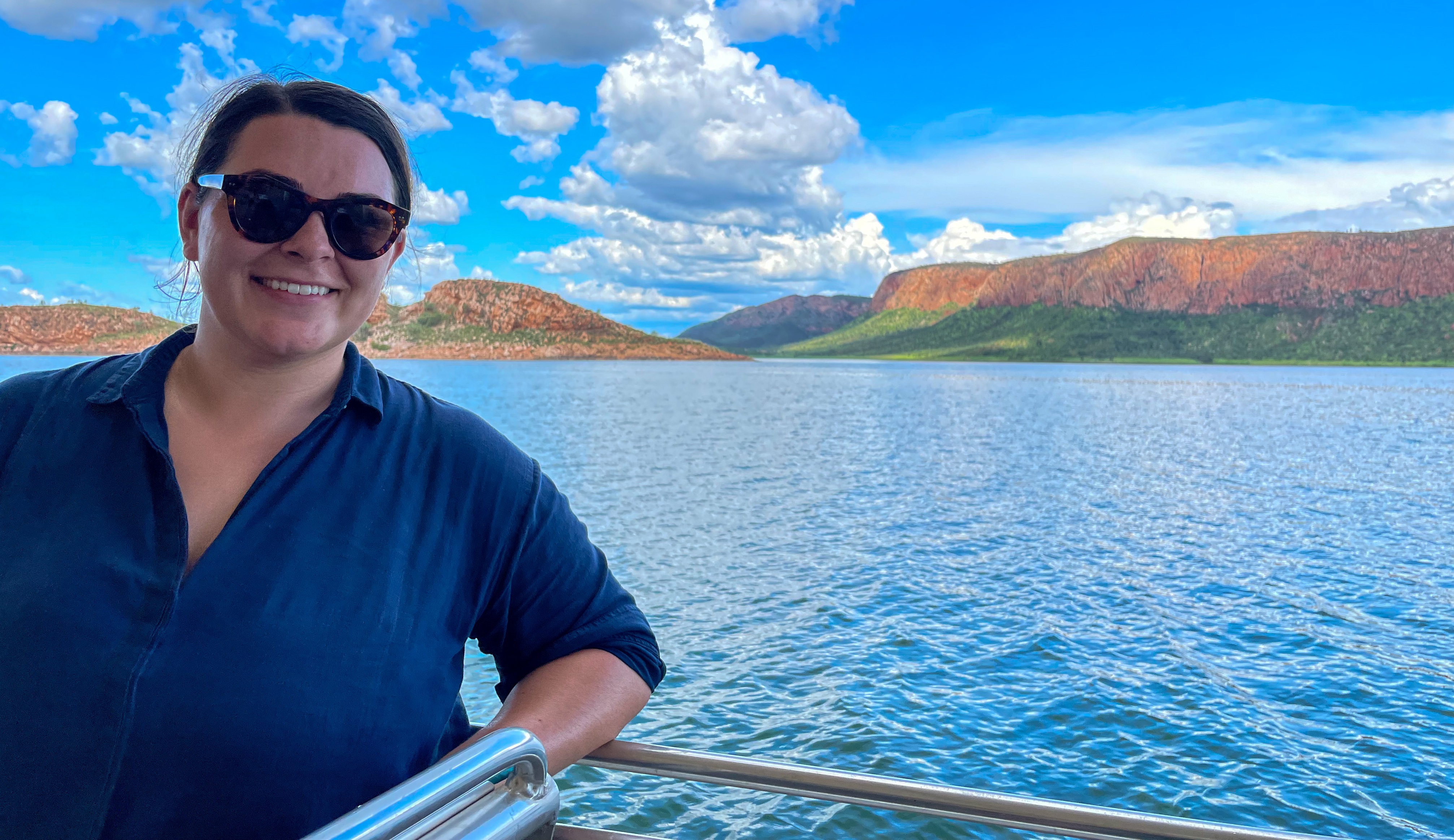 My name is Indi Amaroo Lowe. I am a Peek Whurrong woman from the Maar Nation and I am graduate in the NIAA Graduate Program 2021.  
NIAA Graduates have the opportunity to rotate through three placements within the organisation. We have the option to travel to a regional office to complete one of our rotations. NIAA has 39 regional offices across the country and I have been placed in the Broome Office of the Kimberley Region for my third and final rotation. Today I am travelling to the Derby Office to spend 2 weeks learning about the priorities of the region and gain exposure to the opportunities and challenges remote Aboriginal communities face here in West Kimberley.  
I've found that the work in the regional offices is very different to Canberra and often multifaceted. You will often engage with multiple external stakeholders throughout the day, including:
service providers to hold a workshop discussing challenges and solutions, 
community members or organisations seeking support in setting up a program or applying for grant funding, 
other federal and state government agencies to discuss partnering in the development of a project. 
Timeline
| | |
| --- | --- |
| 6:30am | Wake up for breakfast and shower before heading into 33-degree heat and 70% humidity. Sunscreen is a must in the Kimberley. |
| 7:30am | Head into the Broome office to meet the Regional Manager who will be driving with me. We have a quick chat and go over the trip risk management plan I drafted last week and ensure we have the satellite phone in case of emergency.  |
| 8am | Grab a coffee from a cafe to support the local businesses over the quiet period and then hit the road in the NIAA 4WD to Derby. |
| 9am | Dodge some very large cows who have strayed on to the Great Northern Highway. We spotted about 20 cows that came alongside the road to get to higher ground and out of the water from recent rain. |
| 9:30am | Cross over the Fitzroy River on the single lane Willare Bridge. Unfortunately, no crocs were seen today. |
| 10am | Visit the Boab Prison Tree, also known as Kunumudj, which is believed to be 1,500 years old and the Myalls Bore, a historic 120m trough and one of the longest cattle troughs in the southern hemisphere. |
| 10:30am | Arrive at the West Kimberley town of Derby and visit the Derby Jetty, a horseshoe-shaped Jetty that has the highest tides in the southern hemisphere (up to 12m). |
| 11am | Arrive at the NIAA Derby office and catch up with the Derby staff over a morning tea. The Regional Manager is briefed on the latest news and work in Derby and Fitzroy Crossing. |
| 11:30am | Log on to check emails and catch up on daily tasks. I am currently working on drafting correspondence for Minister of Indigenous Australians. Multiple local Derby residents have written to the Minister concerned with youth crime in the area which has been escalating.  |
| 1pm | Break for lunch to visit a locally owned and operated Aboriginal café which we support. |
| 2pm | Take a few phone calls to staff around the Kimberley Region to discuss the outcomes of the deep-dive with the Minister regarding youth crime in the Kimberley. |
| 2:30pm | Attend a Families & Safety Branch Policy Workshop with staff all over the country to discuss the assessment of Indigenous Advancement Strategy programs that require an assessment before continuing grant funding. |
| 3:30pm | Start work on investigating what youth education and diversionary programs are delivered in the region to prepare for another deep-dive briefing for the Minister.  |
| 5pm | Check into the Derby Lodge to freshen up for dinner. |
| 6pm | Search for dinner at the local establishments which are closed due to wet season, before finally finding a Japanese restaurant. |
| 7pm | Head back to the hotel to rest up before heading back to work in the morning. Tomorrow I am meeting with a Traditional Owner to discuss how NIAA can support them in starting up their own business. |
Perks & Benefits
National Indigenous Australians Agency
---
Professional development is a key feature of the NIAA Graduate Program and throughout the program you will develop capabilities that will contribute to the rest of your career.
You will have the opportunity to undertake a continuous cultural learning journey through NIAA's Footprints Program to increase your cross-cultural knowledge including continuous learnings in relation to Aboriginal and Torres Strait Islander cultures, peoples and histories.  The opportunity to undertake a rotation in our regional network also provides the opportunity to experience policy implemented on the ground. 
There are also many development offerings that you can access as an NIAA Graduate including Government writing, resilience and personal brand, Indigenous Affairs policy, stakeholder management and problem-solving. 
The NIAA Graduate Program is a fantastic opportunity providing employees with flexible working hours and conditions.  NIAA adopts a "working your way" environment meaning we have no fixed desks.  We focus on collaboration by modelling activity based working to support a health work-life balance and adopting an 'outcomes focused' mindset, improving productivity and mood. 
Diversity & Inclusion

National Indigenous Australians Agency
---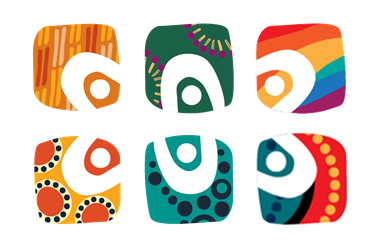 The National Indigenous Australian's Agency (NIAA) promotes inclusiveness; a work environment where diversity is respected and celebrated. NIAA is both diverse in its talent base and fosters an inclusive culture where the unique perspectives, creativity and strengths of all employees can shine.
NIAA's diversity networks share a common purpose to foster an inclusive workplace by:
Providing a safe space for staff from diverse backgrounds to come together and make connections
Supporting the Agency to acknowledge days of significance like NAIDOC Week
Raising awareness and understanding of issues relevant to a particular network
NIAA has six diversity networks that staff are encouraged to get involved in:
Aboriginal and Torres Strait Islander Network
Culturally and Linguistically Diverse Network
Disability Network
Pride Network
Wellbeing Network
Women's Network
Some staff may wish to keep up to date with a network by joining an email list. Others may wish to become more involved by joining a network committee and helping to organise and take part in network events.
Aboriginal and Torres Strait Islander Network (ATSIN)

National Indigenous Australians Agency
---

The ATSIN network is open only to employees who identify as Indigenous or Torres Strait Islander and creates a safe space for members to come together and make connections. The network aims to promote opportunities to support the success and inclusion of Aboriginal and Torres Strait Islander peoples within the NIAA. The network is integral to the NIAA's efforts to create a more inclusive and diverse workplace. 
Culturally and Linguistically Diverse Network (CALD)

National Indigenous Australians Agency
---

The CALD network celebrates and values cultural diversity and promotes the value that different perspectives and experiences bring to the NIAA. The Network highlights some of the issues experienced by employees from a CALD background and acknowledges all individuals have their own culture and experiences. The network promotes conversations around different experiences and celebrates CALD days of significance.
Disability Network

National Indigenous Australians Agency
---

The Disability network provides a supportive forum for staff with lived experience of disability to come together to make connections, discuss ideas and celebrate diversity in a supportive and welcoming environment. The network champions issues that impact staff with disability at the NIAA and contributes ideas to inclusion and diversity initiatives at the NIAA.
Pride Network

National Indigenous Australians Agency
---
All staff at the NIAA should be able to bring their whole self to work. The Pride Network promotes a unified and inclusive culture by raising awareness and understanding of issues relevant to LGBTIQA+ staff. The network works to promote LGBTIQA+ days of significance such as IDAHOBIT day or Transgender Day of Remembrance.
Wellbeing Network
National Indigenous Australians Agency
---

The Wellbeing network raises awareness and understanding of wellbeing related issues relevant to employees and supports the Agency's efforts to acknowledged days of significance such as R U Ok Day and World Mental Health Day. The network aims to promote wellbeing within the workplace, reduce stigma and acknowledge that wellbeing experiences are different for all individual's.
Women's Network

National Indigenous Australians Agency
---

The Women's network provides a way for all individuals who identify as women, including Aboriginal and Torres Strait Islander women, women from culturally and linguistically diverse backgrounds, queer and trans women, women living with a disability and others, to connect in a respectful environment. The network raises awareness and promotes gender equality and contributes to NIAA diversity strategies and initiatives.