NORTEC Opportunities
There is currently 1 opportunity available
Nortec is a service based organisation delivering crucial community programs and jobs on behalf of private clients, Federal and State governments. Spanning 40 offices and with 350 staff, Nortec delivers a comprehensive range of services including but not limited to recruitment, commercial labour hire, small business support and training.
Already have an account on GradConnection?
Login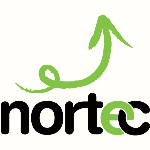 Apply to NORTEC
Degrees Targeted:
Accounting, Banking and
...
Required workrights:
Australian Citizen, Australian
...