Orica Graduate Programs and Jobs
Orica is the largest provider of commercial explosives and blasting systems to the mining and infrastructure markets, the global leader in the provision of ground support in mining and tunnelling, and the leading supplier of sodium cyanide for gold extraction.
Orica currently has 0 opportunities.
Select the following options:
Every day, all around the world, the people of Orica help mobilise vital resources essential to progress and prosperity. Resources that make energy, transport and infrastructure, modern electronics and new technologies that billions of people rely on.
Our story began back in 1874, when we supplied explosives to gold fields in Australia.
Since then we've grown to become the global leader in mining and civil blasting. Providing world-class products and services to extract minerals safely, efficiently and responsibly.
We are truly a global company, with 11,500 employees around the world. Our community of engineers, scientists, technologists, business specialists, operators and on-site crew, support customers in more than 100 countries.
Backed by our global supply chain and manufacturing footprint, we're there for our customers when they need us, no matter where they are.
But we're not standing still. We're looking to the future and reimagining the way we work.
Innovation is allowing us to think differently and operate even more precisely. From digital technologies that help connect, monitor and track, to advancements in blast automation. All working to make blasts more predictable, more productive and much safer.
By harnessing next generation technologies, we can create meaningful impact not only for our customers, but for the communities where we work. To help address environmental and social challenges – a responsibility we proudly embrace.
Underneath it all, it's the thoughtfulness and curiosity of our people – every one of them – who make the difference.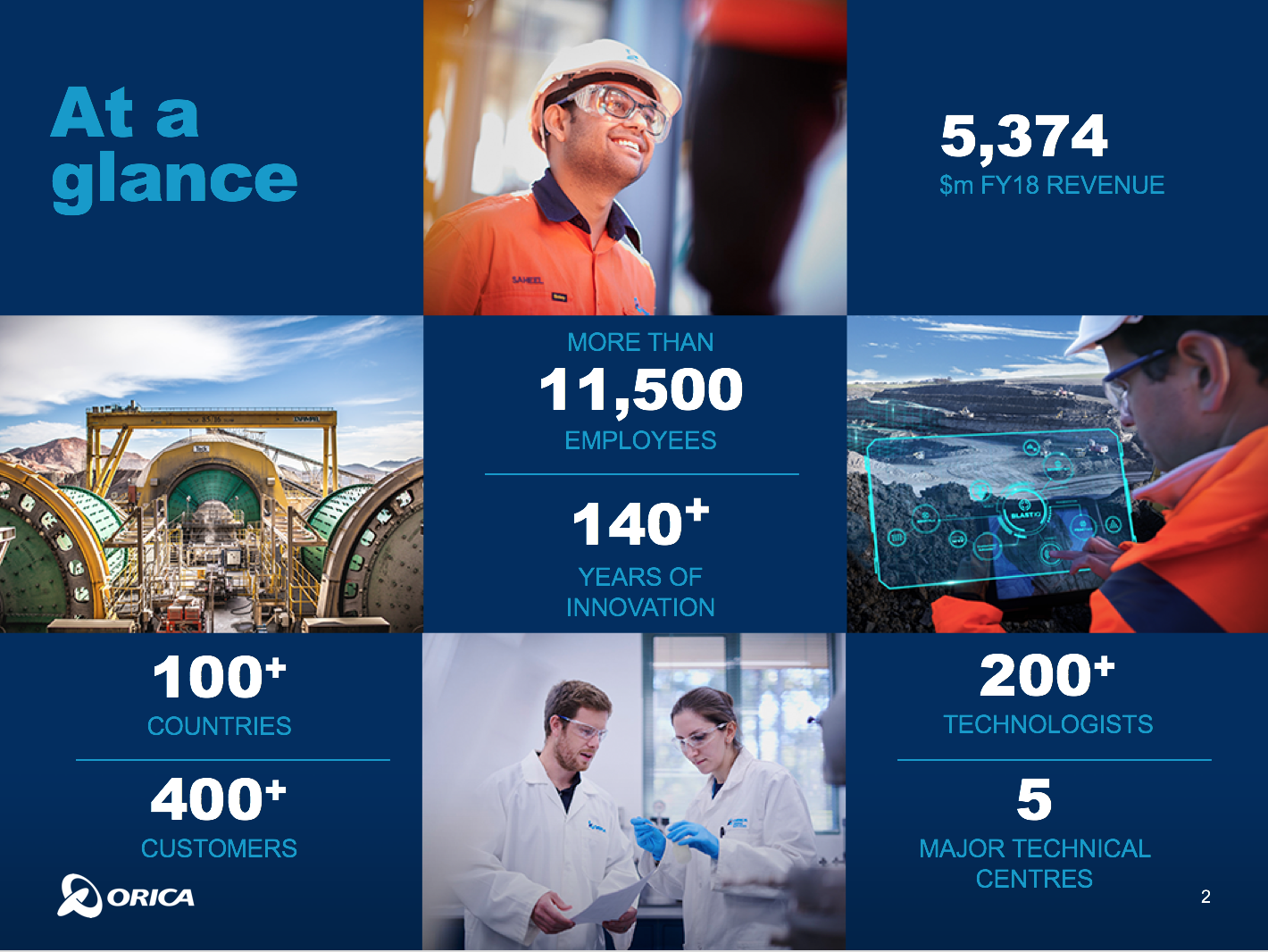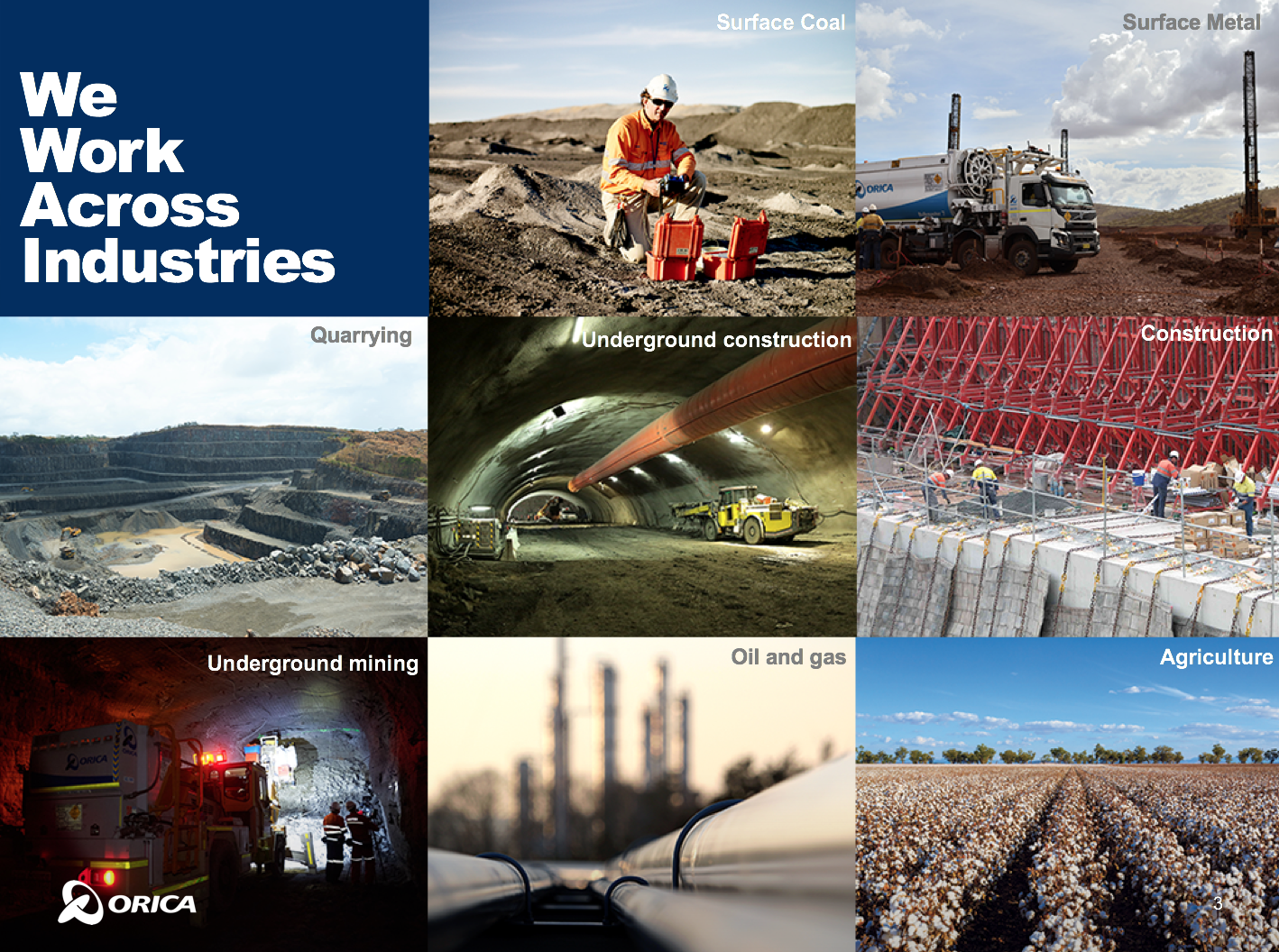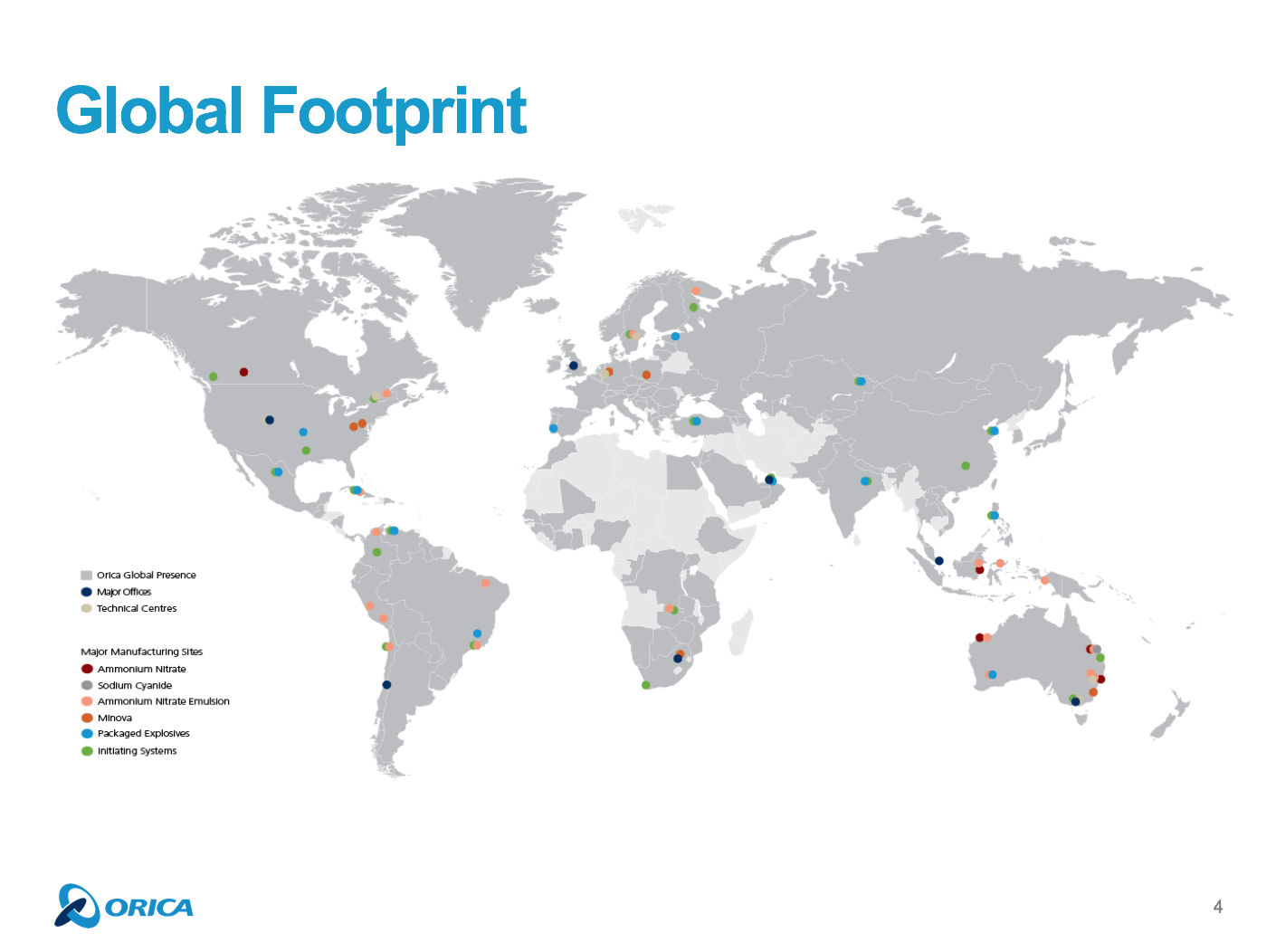 Discover your career.
We've designed the program with you in mind. We believe it's important for our graduates to explore career options. You might follow a specialised technical role or broad career-path. Or, you just might discover something unexpected.
Our graduate program sets you up to be curious and find your future potential. Either way, we will give you real opportunity and real responsibility from day one.
How do we help you do this?
Our global scale means we have more variety than you might imagine. So, we've set our program up so you can rotate across various business streams over the two years to give you the experiences you need to set your career up for success.
You'll join a stream in the region, manufacturing or technology divisions.
An external coach will be assigned to you and you'll participate in group learning and an interactive graduate conference.
No matter where you start, we'll provide you with the tools so you can develop your skills, expertise and never stop learning. From an external coach, to group learning, interactive graduate conferences and providing you with a recent graduate who will act as your 'buddy', we'll support your transition to the workplace to flourish and navigate your professional path.
Our graduates are mobile as we're dispersed around Australia. To really get to understand our business and operations you need to experience and get involved at the grass roots – where we make and deliver our services and operations. Common locations our graduates rotate to:

Region
Degrees: Geotechnical, Mining, Civil, Electronic, Electrical, Chemical
We're really in a lot of places and depending on your first rotation you might end up in: Newcastle, Perth, Mackay, Adelaide, Kalgoorlie, Brisbane or Melbourne! If you're interested in drill and blast, then you'll travel to our customers sites in mining, quarry or construction.
There's really a lot of diversity in where you'll be given the opportunity to explore.

Manufacturing – Stream
Degrees: Chemical, Electrical and Mechanical Engineers
Newcastle, NSW, Kooragang Island (Continuous Chemical Plants)
Gladstone, QLD, Yarwun (Continuous Chemical Plant)
Toowoomba (Near), Helidon (Initiation Systems)
Melbourne, Vic, Deer Park (Chemical Manufacturing- Emulsifiers)

Technology
Masters, PhD - Electrical, Electronics, Mechatronics, Chemical, Data Scientists. Our main Australian Technical Centre is in Kurri Kurri, Newcastle. Where you start depends on what research is assigned. Other locations might include - Helidon (Research Lab) or Deer Park (Research Lab).

International Rotations
We're a global company and our graduates from time-to-time explore some of global locations. Of course, an international rotation depends on available projects and business needs.
Eloise O'Connell
Well, each have their own stories.
Surprise discovering an unexpected career. Awe working along-side industry specialist engineers. Satisfaction unearthing a new skill. Pride solving an engineer problem. Fun finding new interests exploring life in new places.
To find out more – we asked our graduates their stories:

Eloise O'Connell
Bachelor of Chemical and Materials Engineering, UQ Manufacturing: AN Technical Engineer, Gladstone Manufacturing: Process Engineering Graduate, Melbourne
What's been the most rewarding part of being a graduate?
Working for a large company give you a wide range of experiences many across different parts of the business.
What value has the development program been to you as a graduate?
The graduate conference is of immense value because while you are supported throughout your program, there can still be feelings of uncertainty that you aren't as comfortable working as everyone else seems. Getting to meet all the other grads and share all the stories about what we had experienced was excellent at normalising any worries or insecurities you feel.
What's been the biggest surprise for you on the graduate program?
A surprising number of the engineers I have interacted with have done a graduate program, a lot having gone through Orica's specifically, so they knew the hurdles and opportunities that were facing me and supportive of me finding the right career.
Who's inspired you along the way?
Maybe not so much 'inspired' but I have been motivated and encouraged by almost everyone I work with. A surprising number of the engineers I have interacted with have done a graduate program, a lot having gone through Orica's specifically, so they knew the hurdles and opportunities that were facing me and supportive of me finding the right career.
What's it really been like transitioning from University to work?
I encountered a big surprise as I transitioned into full time work with how mentally exhausting it was. I assumed that it wouldn't be more mentally demanding that the final semester assignments and exams I had just finished but being thrown into a totally new environment had me trying to take in so much knowledge all the time that I would go home and crash every day. For about the first 2 months I would have an hour nap every afternoon because I was so exhausted each day. I was assured by older grads that the exact same thing happened to them and that you work past it once you get more comfortable with the work environment.
What's been the best advice you're received that's helped you?
Take every opportunity to get involved as you can but don't work crazy hours and burn yourself out, find the balance to keep yourself sane. There will be so many opportunities to get involved in different projects during your rotations and since they are so short you need to take every opportunity and go for it to make the most of your 8 months in the role. But your career is a marathon not a sprint so there is no point working crazy hours and putting in more than you can sustain because even if you impress people early on, if you can't maintain that momentum then you will do yourself a disservice.
Tell us what you see in your future career?
The only thing I am sure about is that there are too many options available for me to predict what my future will look like. In my short term, I see myself heading back out to the manufacturing sites because there is still so much more for me to learn there.
Has this future career path changed from when you first started with us?
I didn't have much of a career path when I started so it has ever so slightly focused since then, but it is still a large variable for me.
Technology – The Future
Orica
---
Ignite opportunity.
We're committed to investing in our people to create future-focused technologies. To get a better understanding of how we've reimagining our industry and in particular blasting - take a look at three of our latest innovations that take us steps closer towards a future of digital and automated blasting.

Wireless Blasting

Blasting Software

Explosive delivery systems
In our business delivery is everything.
Our highly skilled engineering and operational staff safely and efficiently maintain and operate our critical manufacturing assets to supply reliable and quality products to our customers.
Starting your career, in the heart of our operations, you'd be working alongside experienced staff. This means you're taking a step away from theory and applying your engineering degree to real-world equipment, electrical, mechanical and chemical processes.
Our global supply chain of manufacturing plants, joint ventures and supply alliances, means we can deliver on time, every time, no matter where our customers are around the world.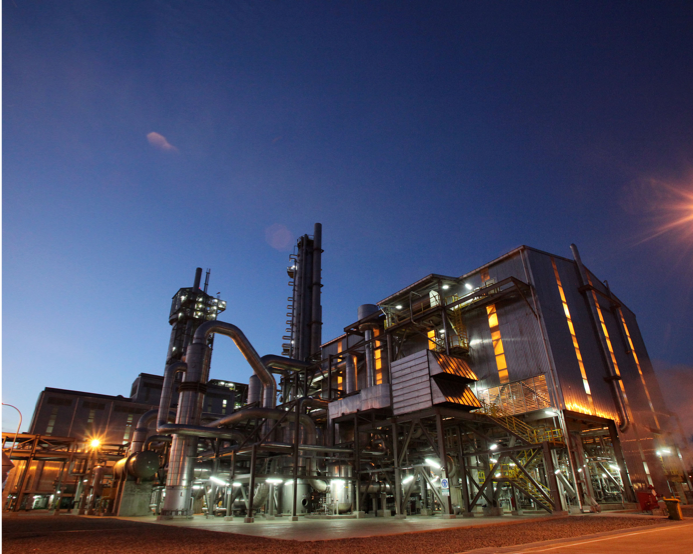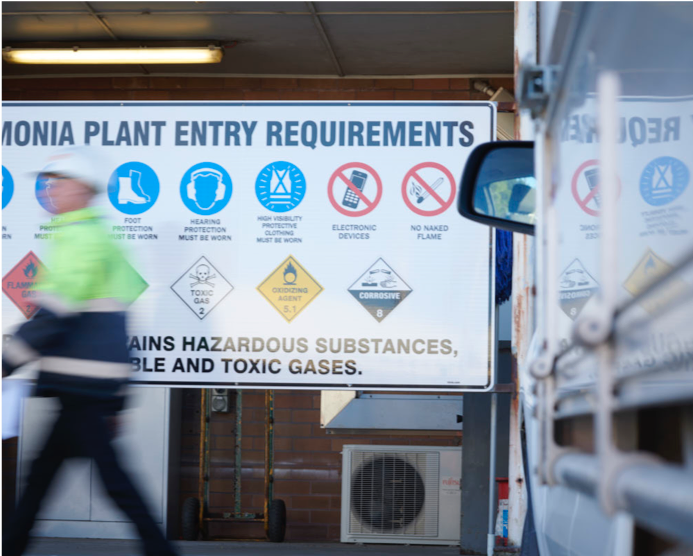 What's Important to Us
Orica
---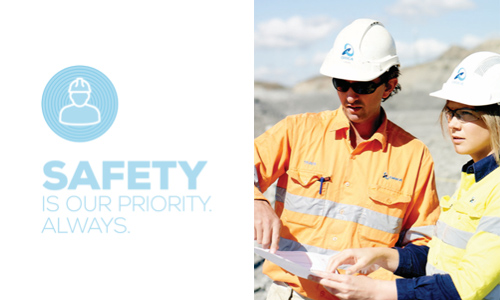 The most important thing is that we all return home, safely, every day.
Our Commitment to the safety, health and wellbeing of our people and customers, the environment, and the communities in which we operate underpins everything we do.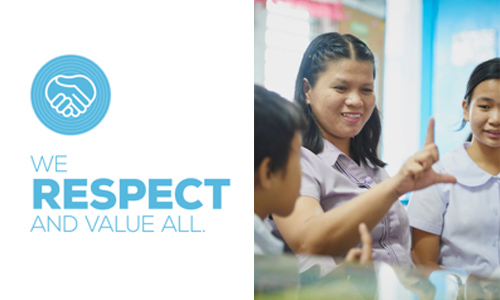 Inclusion and diversity are key commitments that we're passionate about.
Our Commitment to Inclusion and Diversity is underpinned by
Our values 'We respect and value all'
Our Diversity and Inclusion Policy
Our leaders and people's passion
Our partnerships and community engagement
A culture that values diversity and inclusive leads to us all being better at what we do.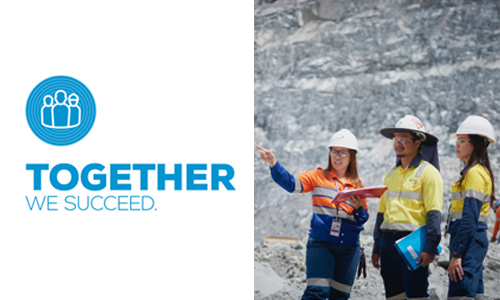 We work together.
This means with everyone. Our customers and each other, because we believe the best outcomes are always achieved through genuine teamwork, trusting partnership and meaningful collaboration. Customers are at the beginning, the end and the very core of how we create and deliver Orica products and services. By understanding our customers' challenges and sharing their goals and aspirations, we deliver better outcomes at site today, and use the insights gained to create new technologies that will deliver greater value tomorrow.
We act with integrity.

We are open and honest, and we do what is right.
We are transparent in all our communications.
We always demonstrate ethical conduct and sustainable practices.
We are trusted because we do what we say we will.

We are committed to excellence.
We take accountability for our business and for delivering outstanding results.
We bring our best effort every day and trust our colleagues to do the same.
We understand our tasks and how we contribute to Orica's overall success.
We look for ways to deliver higher performance and adapt swiftly to changing needs.