Orient Overseas Container Line Ltd (OOCL) Graduate Programs and Jobs
Orient Overseas Container Line Ltd (OOCL) is a leading international container transport and logistics service provider, operating from more than 330 offices in 70 countries around the world. Our modern and ever-expanding fleet, in addition to our extensive international facilities, links Asia, Europe, North America, the Mediterranean, the Indian sub-continent, the Middle East and Australia/New Zealand. As a customer-focused organization we embrace quality standards, utilizing the most advanced information technology and e-Commerce platforms in the industry. With an unsurpassed reputation for our emphasis on providing world-class service throughout the world and in line with our continuous expansion, we are seeking graduates to grow with the Company and become our future leaders in the business.
Orient Overseas Container Line Ltd (OOCL) currently has 0 opportunities.
Select the following options:
About Us
Orient Overseas Container Line Ltd (OOCL)
---
Orient Overseas Container Line Ltd (OOCL) is a leading international container transport and logistics solutions provider, operating from over 120 offices in more than 100 major cities. It offers a global service network encompassing Asia, Europe, Americas, Africa, the Mediterranean, Indian sub-continent, Middle East, and Australia/New Zealand, providing over 190 weekly services and growing. Headquartered in Hong Kong, OOCL employs over 10,000 staff globally.​
OOCL's motto to Take it personally (TIP) in all that we do is paramount to our success in bringing quality products and services to customers. We embrace the TIP spirit and go the extra mile to serve our customers – both internally and externally.  With customer focus in mind, we see things from the customers' perspective. We are committed to understanding their needs and proactively meeting and even exceeding their expectations.  
People are OOCL's greatest asset. That is why People, People, People is the first of our four core values. We respect, invest in, and recognize our people. As a learning organization, we nurture a supportive culture, and provide training and development opportunities for our people to maximize their strength, potential and performance.
​OOCL is well respected in the industry with a reputation for providing customer-focused solutions, quality services and continual innovation. OOCL is a pioneer in the use of the latest digital technologies in creating value for customers and the industry. Such technological advances include the development of our online quotation and booking platform – FreightSmart and formation of Global Shipping Business Network (GSBN), an open digital platform which connects all stakeholders in the supply chain by leveraging blockchain technology facilitated by CargoSmart, a sister company of OOCL. All these innovative initiatives are important towards the Company's digital transformation journey.
Management Trainee Program
Orient Overseas Container Line Ltd (OOCL)
---
The OOCL Management Trainee Program is a 3-year structured development program, which aims at growing and nurturing business leaders of the future. Over the 3-year program, trainees will be rotated to different Corporate, Trade, Logistics and Regional business functions. ​Through taking up different on-the-job training in various departments, trainees will gain a better understanding and valuable hands-on exposure of our key operations. Our high-performing management trainees are given the chance to fast track their careers to management positions across a broad range of business areas.​ 
To succeed in this role, you must possess the following: 
Bachelor's degree or above with outstanding academic results 
Fresh and recent graduates with no more than 2 years of full-time working experience 
Strong business acumen, conceptual thinking, analytical ability, and drive to achieve excellence 
A good, passionate, self-motivated team player and role model with leadership potential, and excellent interpersonal and communication skills 
Positive to challenges, innovative and capable to identify solutions to problems 
Proficient in Microsoft Office Applications   
Excellent command of written and spoken English and Chinese; proficiency in other languages a plus 
Highly adaptable in a multi-cultural and dynamic environment, and prepared to accept overseas assignments within the Group
Our Graduates
Orient Overseas Container Line Ltd (OOCL)
---
Kevin Yu
Head of Commercial, United Arab Emirates
2013 Intake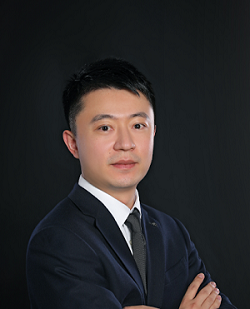 As a young graduate of shipping and logistics, I chose to embark my career in OOCL, the best renowned container shipping company in HK, as a natural choice. 
The 3 year MT program provided me all-rounded on the job training and exposure covering various fronts of HQ functions. Not long after completing the trainee program I took up overseas assignment and since then I have had different rotations leading different functions and working in different countries. Shipping is an international business. I can relate to this statement with my own experience. OOCL strives to provide a vital link to global trade. I am proud to be a member contributing to this great cause in the very frontline.
---
Stephanie Wong
Deputy Manager, Intra-Asia Trade​ 
2015 Intake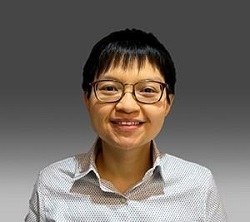 OOCL's MT programme is the perfect way to jumpstart one's career in shipping: As an MT, I worked in different departments, and learned the main business of the company and how it operates.  
Shipping being a global business, MTs get a chance to work with colleagues from all around the world. Indeed, one of the highlights of my MT journey was my year working in our UK intra-Europe trade department.  
These experiences enable MTs to be key players in the company's operations, upon completing their 3-year programme. 
IT Graduate Trainee Program
Orient Overseas Container Line Ltd (OOCL)
---
Accelerate your career
Experience a taste of advanced technologies and working modules 
Equip yourself with global exposure and a wide range of innovative projects 
Work with a highly skilled team made up of talented individuals with amazing backgrounds 
Coaching and training to solidify your skill set throughout the trainee program 
Data Science Trainee Program
Be curious and passionate in developing or enhancing machine learning and artificial intelligence algorithms 
Bring up your insights to dedicated projects with strong analytical and logical thinking 
Transform your knowledge and ideas into enterprise solutions 
Technical Analyst Trainee Program
Learn and apply the new technologies in building enterprise software systems
By offering job rotation, you will experience different IT areas such as Cloud Engineering, Data Analytics, Software Development, Infrastructure & Networking, Cyber Security, Development Operations (DevOps), etc
Experience the latest working models - Agile development and pair programming
Business Analyst Trainee Program
Provide analysis to create requirement specifications for in-house enterprise application systems and recommend solutions for future business processes 
Perform business/functional analysis, recommend solutions and create product requirement specifications for in-house enterprise application systems to drive business improvement changes 
Participate in system roll out planning, coordinate with global IT teams, and conduct training to world-wide end users 
Collaborate with world-wide business users and global IT teams in system development, implementation planning, acceptance testing, user training and post-implementation review 
Operations Analyst Trainee Program
Identify and interpret trends and patterns in datasets to locate influences through simulations, algorithms, and machine learning 
Get involved in various data analytics tools, methodologies, reports, and dashboard design and implementation processes 
Who we are looking for:
Bachelor's degree or above in Computer Science, Information Engineering, Information Systems, Business Analytics, Data Science, Operations Research, Statistics, Mathematics, International Shipping, Operations Management, Global Supply Chain Management or related disciplines 
Numerically sensitive, creative aptitude and highly adaptable in a multicultural environment 
Good team player with excellent analytical, communication and presentation skills 
Embrace challenge, enjoy team collaboration and an open organization 
Eager to learn in a fast-paced and dynamic environment 
Passionate in pursuing IT professionalism