Queensland Treasury Opportunities
There is currently 1 opportunity available
Queensland Treasury is the government's principal source of trusted, impartial and influential advice for the economy and state finances.
We drive better – and lasting – outcomes for Queenslanders by:
managing Queensland's finances
administering grants and collecting taxes
providing economic, statistical and commercial advice to government
advocating for strong policy outcomes that support Queenslanders into the future.
Already have an account on GradConnection?
Login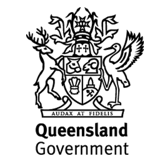 Apply to Queensland Treasury
Required workrights:
Australian Citizen, Australian
...