RACS Graduate Programs and Jobs
RACS is an independent community legal centre with a vision of a world where people seeking asylum and refugees who seek Australia's protection are able to live their lives with dignity, security, family unity and freedom.
RACS currently has 0 opportunities.
Select the following options:
Refugee Advice and Casework Service is one of Australia's leading refugee legal centres providing free, specialist legal assistance to people seeking asylum  and refugees and we fight for their human rights every day.
We are an independent community legal centre (CLC). For over 25 years, RACS has been protecting and advocating for human rights for people seeking asylum, who have made it to Australia.
We have a team of human rights lawyers, who dedicate themselves to achieving positive outcomes for their clients.
Our staff come from a wide range of cultural backgrounds. We have staff who speak Tamil, Farsi, Dari, Serbian, Urdu, Hazaragi, Arabic, Bosnian, Romanian and Ukrainian; and several have refugee backgrounds themselves.
RACS' top strategic goals to protect the human rights of people seeking asylum and refugees are to:
Provide quality legal advice, case management and representation for financially disadvantaged and vulnerable people seeking asylum and family reunion
Provide community education on changes to Refugee law
Provide outreach services to asylum seeker and refugee partner organisations
Advocate for systemic reform
Maintain an effective and expert staff team.
To accomplish our strategic goals, RACS will give people information and advice about refugee law and processes;
listen to the stories of asylum seekers and help them present this information in a relevant manner so decision makers can determine their refugee status;
represent children who are in Australia without their parents;
help refugees to apply to bring their partners and children to Australia to join them;
make complaints for people about serious violations of their human rights to the Australian and United Nations complaints bodies; and
write submissions, activate and lobby for law reform in relation to laws or policies that our client experience suggests are or would be unfair.
RACS also provides a diverse array of information and training sessions to various groups in the community including lawyers, migration agents, clients, community workers, students, and the general public in a wide variety of forums. The purpose of these activities is to increase community awareness of refugee and asylum seeker issues and the services that RACS provides. Through these educational activities, RACS seeks to facilitate more effective participation in Australia's refugee processes.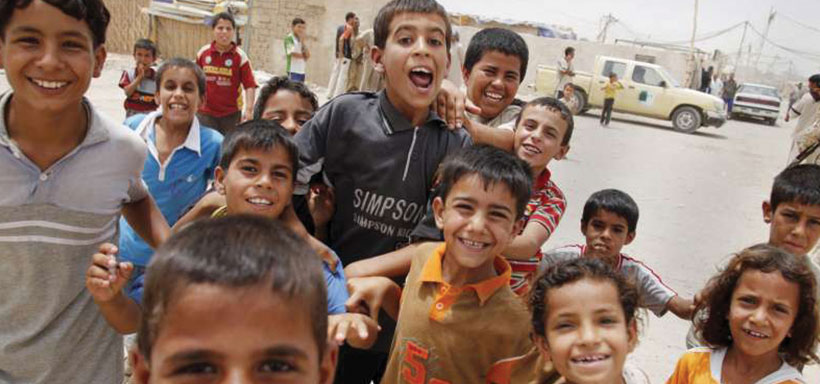 People who come to Australia seeking asylum are amongst the most vulnerable people who come into contact with Australia's legal and migration system. RACS is committed to helping these people. Our core work is to help people present their cases properly to Australian decision-makers.
Our Vision: A fair and just decision-making process for people seeking asylum in Australia, including access to legal services.
Our Purpose: RACS exists to help people seeking protection in Australia by providing free, specialist legal assistance.
Our Values: Human dignity, integrity and independence.
RACS in return offers a vibrant and supportive working environment
RACS also has a number of student volunteering opportunities available
You will receive training and supervision. Responsibilities include research, form-filling, assisting with client enquiries, scheduling client appointments and various other administrative and legal tasks.
You will be able to demonstrate a commitment to human rights and social justice, an understanding of the issues that affect people seeking asylum, and a capacity to problem-solve. You will have administrative and organisational experience, and have the ability to communicate with a wide range of stakeholders in a confident and a respectful manner. You will also need initiative and a sense of humour.
These are unpaid positions.
What we require from you
Before working with the Centre, student volunteers agree to:
contribute at least one day per week for a three – six month period (or full time in the winter and summer internship periods)
provide adequate notice if they are unable to meet commitments, and
accept the terms and conditions of the confidentiality agreement.
Application Procedure: To apply, please email a cover letter setting out your interest in working at RACS and your CV to Reeve Koelmeyer at [email protected] with subject "Volunteer Application". Please include your availability and state when you are available to start. Please also note in your application if you speak a second language. For more information please phone (02) 8317 6500.