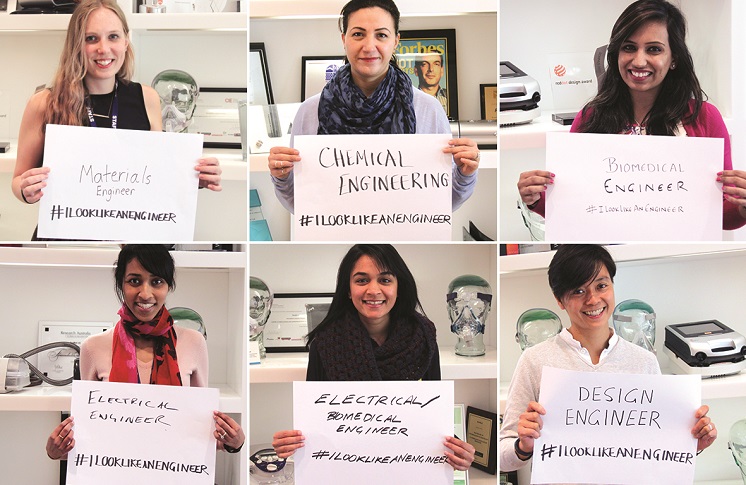 ResMed Graduate Programs and Jobs
ResMed is the global leader in the design, manufacture and distribution of innovative products for the diagnosis, treatment and management of respiratory disorders.
ResMed currently has 0 opportunities.
Select the following options:
Today is your day to innovate
In 1989, Peter Farrell founded ResMed to treat obstructive sleep apnea in innovative new ways. In one day, that single idea would change the lives of millions of people around the world. Today, we're a team of more than 4,000 employees, thinking, creating and challenging ourselves to better serve our patients – every day.
To this day, we continue to be energized by Peter and his entrepreneurial spirit as we move forward toward the future. His foundation of innovation continues to inspire and empower us as we:
Advance education, awareness and screening around sleep apnea and respiratory conditions
Create better diagnosis and therapy solutions for patients
Enhance respiratory care and management for healthcare professionals
At ResMed, every team member at every level of the organization can do extraordinary work and deliver innovation. It's through this confidence in our people that we've developed and delivered a broad range of innovative products and solutions.
Headquartered in San Diego, CA, we have research and development, manufacturing, sales and support offices in more than 100 countries across the globe, including Brazil, China, Egypt, France, Germany, Japan, Portugal, South Africa, Australia and the United Kingdom. Join us, and you become part of the team that's led the medical device industry for more than 25 years, with more than 3,000 patents issued and pending, and more than $1.5 billion in annual revenue.
Awards / Recognition
At ResMed, we are constantly thinking beyond the horizon and challenging ourselves to remain visionaries of the industry we created. We've always done things our own way. With integrity. With passion. And with the aspiration to improve lives with our expertise. We're honoured to be recognized with these distinctions:
World's Top 50 Companies — Citigroup
Two Innovation Excellence Awards — Red Dot Design Awards, 2014
History
In 1981, Professor Colin Sullivan of the University of Sydney created the first continuous positive airway pressure (CPAP) device. Built from a reverse vacuum cleaner pump, the device was the first non-invasive treatment for obstructive sleep apnea. While many saw its potential, only Dr. Peter Farrell recognized a commercial opportunity. In 1989, he founded ResMed to advance the treatment of sleep apnea, and in 1995, we began trading on NASDAQ. In 1999, we transferred our principal public listing to the NYSE. In late 1999, we established a secondary listing of our common stock on the Australian Stock Exchange.
As awareness of sleep apnea increases, ResMed continues to grow. Our innovative solutions have defined superior performance and comfort across the industry. And the numbers speak for themselves: the company generated revenue of US $1.6 billion in FY 2014 and had a five-year annual growth rate of 11 percent in revenue and 19 percent in net income."
We believe that the passion and commitment of our team is responsible for our success. So as we continue to grow and work together, we look forward to a successful future for our company and our team members.
Our graduate program
ResMed
---
Our ResMed, Graduate's have one thing in common: Intense Curiosity. They are driven, passionate and have the curiosity to drive change and do things better. Our Graduate Program is a 2 year program that consists of 4, 6 month rotations through Product Development, Manufacturing, Applied Research and Global Product Marketing. The opportunities within these Business Units include one of the following teams:
Product Development: Patient Interface Product Development; Software Engineering; Research and Technology; Healthcare Informatics; Validation and Verification; Product Lifecycle Engineering and Software Testing.
Manufacturing: Continuous Improvement; Test Engineering; New Product Introduction; Liquid Silicone Rubber Engineering; Headgear Engineering and Manufacturing Systems.
Applied Research: Therapy Systems; Biomedical Algorithms; Medical Affairs Product Development; Clinical Research and Chronic Disease Management.
Product Marketing: Global Product Marketing.
Our ResMed Learning and Development
Throughout the 2 year program our Graduates are assigned a mentor to provide advice and support during the development program. The learning centre at Bella Vista also provides a range of training throughout the duration consisting of: Collaborative learning, experiential learning and formal classroom training. In addition to this, the program offers attachments through Continuous Improvement, Logistics, QA and our Global Supplier Alliance to provide cross functional business exposure.
Today is your day to inspire
At ResMed, we believe in supporting, inspiring and developing our people. So we recruit the best and then give them the tools to make a real difference in the lives of our patients. We believe that fresh thinking inspires innovation – and our shared success.
Our mission
Our mission is to provide global leadership in sleep medicine and non-invasive ventilation based on innovative technology to advance the diagnosis, treatment, and management of sleep disordered breathing.
Our core values
As a company and individually, we believe in:
Ethics and integrity
Proactive communication
Instinct and resourcefulness
Commitment to quality
Initiative
Self-esteem
A sense of urgency
Value-consciousness
Apolitical teamwork
Customer focus
Creativity
Concern for our co-workers
Our promise
As a company that lives by its values, you'll find that we're always looking to do things the right way. Whether it's our products, our people, our environment or our communities, we bring a profound level of respect and support to each.
Our people
We're only as good as our people. We seek out the best and support them with programs that enhance their development, safety, health and wellness.
Our environment
We adhere to national, state and local regulatory compliances, and we're expanding our adoption of the ISO 14001 standards that reflect the need to conserve and protect our natural ecologies.
Our community
Our commitment to our communities is a reflection of our focus on improving people's lives. Whether we're giving our employees time off to volunteer, matching their donations, or offering support through the ResMed Foundation, we are proud to give back to our local and global communities.
Nicholas Mealey
Mechanical Engineering Graduate- UNSW – 2016 Graduate Program Intake
Tell us about your career at ResMed so far?
As a graduate rotational engineer, my first rotation is in the product marketing department.  With my background in mechanical engineering and biomedical engineering it was an exciting change, which enabled me to learn more about the business aspect of ResMed, and how the technical specifications have to be shaped for the market. The team has been extremely helpful in providing me with an excellent means of furthering my knowledge not only in the business operations but also in future personal development growth.

What makes ResMed special?
ResMed is an amazing company with a diverse range of employees, who all strive towards the same goal of improving the health of 20 million people by 2020. The people actively seek to improve themselves and create a sense of community which has made my entry into the company extremely easy and stress-free.  ResMed allows everyone to speak freely about any issues or potential ideas, and provide a safe, supportive culture. Also the campus at Bella-vista is breath taking which is an added bonus!
I love engineering because…?
I love engineering because provides a challenging work environment where you are able to work through complex problems, and feel that you have accomplished something real by the end of the task, which benefits others.
The best thing about the being a Graduate at ResMed is…?
The working environment is amazing. ResMed focus on improving your personal growth and shaping your career. The graduate program allows you to explore 4 different rotations within the business, enabling an opportunity to try out different positions and develop a comprehensive understanding of the business and a deep understanding of the business. Also the Campus is stunning! 
Hayat Chamtie
Mechanical Engineering Graduate – University of Sydney – 2016 Graduate Program Intake
Tell us about your career at ResMed so far?
Having only started recently, my first rotation is in Applied Research. A career at ResMed involves being challenged and learning something new every day! The journey so far has been exciting and I am definitely looking forward to the days ahead. It is an amazing opportunity to be able to work alongside and learn from the experts here and grow as an engineer.
What makes ResMed special?
Besides the breathtaking campus and the opportunity to be challenged as an engineer, the friendly atmosphere at ResMed is special. Being surrounded by motivation, talent and innovation makes working at ResMed an engaging experience. Also, knowing that the work you do every day is helping to improve lives globally is amazing and  definitely puts a spring in your step as you head to work each morning.
I love engineering because it challenges me to think of innovative solutions to solve real world problems. It also allows me to work on projects with a purpose, alongside experts, as a team to improve as many lives as possible.
The best thing about being a Graduate at ResMed is the opportunity to experience four rotations and build a variety of skill sets that can work together to advance your engineering skills. Everyone here is so supportive and assists you in every way possible, allowing you to grow and learn.
OK, so what next?
Joining ResMed is more than saying "yes" to making the world a healthier place. It's discovering a career that's challenging, supportive and inspiring. Where a culture driven by excellence helps you not only meet your goals, but also create new ones. And where each day you'll uncover a new reason to love what you do. Our applications open from March 7th 2016 and close 11th April for commencement in January 2017.