Rural Bank Graduate Programs and Jobs
Are you looking for an opportunity to develop deep industry connections that will foster a bright future for agriculture and support farmers? Do you have a passion for the Australian agricultural industry?
We are looking for the next industry leaders in with a determination to support rural and regional businesses and communities.
Rural Bank currently has 0 opportunities.
Select the following options:
Who is Rural Bank
Rural Bank believes the future for agriculture is bright. We are committed to providing exceptional financial services, knowledge and leadership for Australian farmers to grow, and you can be part of it.
We are the only Australian owned specialised agricultural bank and we are very proud of that.
We are a business that is farmer focused and future driven, meaning we are committed to innovation and providing products and services that meet our customer's needs now and in the future.
What does it take to be successful at Rural Bank?
While a Rural background isn't essential, a commitment and passion for Australian Agriculture certainly is.
Loads of enthusiasm, be a self-starter and enjoy building relationships? We want you.
We are looking for the next industry leaders in with a determination to support rural and regional businesses and communities.
We want graduates who are committed to learning new things, asking questions, and challenging the status quo.
We want people who like to challenge themselves through new experiences.
Rural Bank is committed to creating a diverse workforce. We embrace the differences we all bring to our communities.
Who we are
At Rural Bank, everything we do is based on values – they guide our behaviour and represent what's most important to us. Integrity, Leadership, Performance, Passion, Engagement and Teamwork. These are our values and we share them with our colleagues at Bendigo and Adelaide Bank.
But there is something that sets us at Rural Bank apart. It's our passion for and connection to Australian agriculture.
The relationships and partnerships we have with farming and the people in it, makes our business and culture distinctive. We have developed a set of principles that symbolise this culture. What make us Who We Are.
Our Graduate Program
Rural Bank
---
Why choose Rural Bank for your graduate program experience?
We are committed to seeing our people thrive. Development is something that is in our DNA, you will have opportunities to interact with our executive team, industry partners and our customers – each experience is designed to allow you to learn and develop into the best version of you.
We provide a personalised graduate program, tailored to suit you and your goals, whilst ensuring you enjoy a rounded experience across all areas of our bank. That means you could be working across areas such as Finance, Marketing, Credit and Lending, Agribusiness sales and more.
In addition, you will have the opportunity to travel across Australia working with teams from the Atherton Tablelands in far north Queensland to Esperance in Western Australia. In 2022 we are looking to bring on 4 new graduates across WA, SA, VIC, NSW & QLD.
What happens after the program?
Our Graduate positions don't just end at the 18-month mark. If you are successful in obtaining a graduate position with us, you have a permanent place within our business upon program completion.
Towards the end of your 18-month program we work with you to find a permanent role within our business.
A range of other additional benefits will then become available to you including:
Flexible working arrangements so you can balance your work and personal life
Generous leave provisions including study leave and assistance and additional purchased leave
Relocation assistance if you are required to move between offices
Ongoing learning and development opportunities
Organisation-wide project opportunities that may fall outside your immediate daily role
Role secondment opportunities when internal contract positions become available within Rural Bank or Bendigo and Adelaide Bank.
Supportive rotation leaders who genuinely care about your development.
Access to our employee benefits program: discounts on product and services including home loans, credit cards, insurance, gym membership, travel and more
Being part of a business that supports and advocates for women working in agribusiness and strives to ensure opportunities to succeed are available within our business.
Community service leave
Find out more about the benefits of the Rural Bank graduate program.
Meet our Graduates
Rural Bank
---
Why I chose the Rural Bank Graduate Program?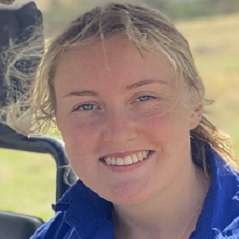 Belle Plunkett
Having grown up on a farm and studied a Bachelor of Agricultural Business Management, I have always known the ag industry was where I wanted to end up.
The Rural Bank Graduate Program really appealed to me as I liked the idea of the bank being solely ag-focused, and the career support offered through being part of a grad program was a strong drawcard for me. I saw a role within a bank as a good starting point for my career, as it would give me a strong financial understanding which I could take with me into any area of business in the future.
I also thought the ability to rotate through different roles in the bank and different locations was exciting and a great way to make connections and gain experience and knowledge, as well as allow me to really understand what sort of role in business and in Agriculture I would like after the grad program!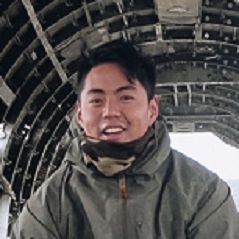 Why I chose the Rural Bank Graduate Program?
James Yucel
I was drawn to the Ag Achiever program as I thought it would provide me with great exposure to all areas of the diverse industry that is Australian agriculture. I also thought it'd be a great launching platform to really figure out the career path I want to follow given the ability to really tailor the program to my interests and also all different parts of the bank.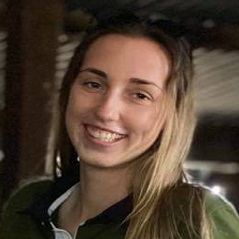 Why I chose the Rural Bank Graduate Program?
Louise Freytag
After finishing a Bachelor of Agribusiness I was interested in understanding what a successful farming enterprise looked like. The Rural Bank Ag Achievers graduate program gave me an opportunity to not only connect with farmers and discuss their businesses within a sales role, but also the opportunity to explore other roles within agri-finance such as credit, operations, and insights. Another bonus was Rural Bank's large network supported through Bendigo and Adelaide Bank as well as it's partnership with Elders which enables graduates to explore different agricultural industries in Australia all while growing their skills with the bank. The role really appealed to me as it offered many avenues for networking all across Australia and the ability to support the farmers who produce the food and fibre which is the backbone of Australia; All while having a program with excellent support, diverse career options, and great progression opportunities.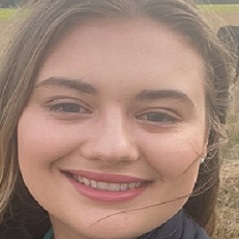 Why I chose the Rural Bank Graduate Program?
Daniella De Rooy
I applied to the Rural Bank graduate program, as being from a farming background I knew from a young age that I wanted to be in a role that would allow me to work with farmers. I then went to Uni and studied a Bachelor of Agriculture and Business where I did various rotations within the Agricultural sector while studying that allowed me to confirm that Agriculture and working with farmers is what I was passionate about. I felt that Rural bank aligned with my values as it is a very farmer/people focussed bank. There is also so much opportunity for growth, development and networking within the grad program through the various six-month placements, and there is opportunity to work in different areas throughout Australia and be exposed to different types of Agriculture. The grad program is designed to support your learning and development and gives you a range of opportunity to find where you best fit.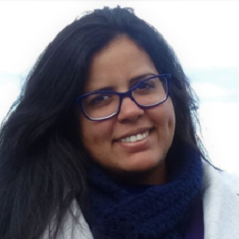 Why I chose the Rural Bank Graduate Program?
Liz O'Malley
During my degree in Agricultural Engineering not only did I grow my interest in agriculture but also discovered a passion for business. It was only when I started exploring the opportunities in Australia that I realised that I didn't have to choose just one. Instead, the Rural Bank Graduate Program opened my eyes to the possibility of fusing my knowledge in agriculture and enthusiasm for business.
As an international woman, who hasn't grown up on a farm nor has a background in finance, I feel very proud for being part of an institution that celebrates diversity and empowers women. I am excited to explore the possibilities that my rotations across all areas of the business will bring and am keen to contribute to the team and to farmers.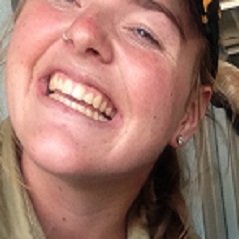 Why I chose the Rural Bank Graduate Program?
Bec Wren
Within my graduating year of my agribusiness & agronomy degree I had no idea that I would be going into a banking graduate program with Rural bank, but I'm so glad I did. Looking at the advertisement got me excited and made me feel like I could make a difference within the agricultural industry through Rural Bank. Coming from a family orientated farming background Rural Bank really hit home with their values and ethics, convincing me that this was the direction I should go in. I love the idea of focusing on the relationships we have with customers and doing what we can to support them through every hurdle and win they experience on a professional and personal level. Choosing Rural Bank really was a no brainer for me, it combines my two loves of ag and numbers and really, I couldn't think of anything better.
What's in it for you?
Rural Bank
---
If you're looking for a program where you can be yourself, be open to exciting and challenging experiences then this is the program for you.
Your skills will be developed and refined through both on the job coaching and mentoring as well as in class room style learning environments.
The skies the limit – we will actively help you reach your potential through career pathways, skill development and providing you with unique project opportunities.
You will form part of an established and constantly evolving program with a supportive graduate community.
Graduates can also look forward to:
Being part of a business that promotes 'Women in Ag' within our rural communities and strives to ensure the opportunities to succeed are available within our business as well.
An established and constantly evolving program with a supportive Graduate community.
Real work. To get a place within our business, you will undergo an exceptionally rigorous selection process. We do this to ensure you will succeed and will reach your potential. Since applying this methodology we have a 78per cent retention rate.
Supportive rotation leaders who genuinely care about your development.
A permanent role post-program within Rural Bank.
You will also receive:
A competitive starting salary plus superannuation, with advancement upon successful completion of the graduate program.
Relocation assistance if required to relocate for your program.