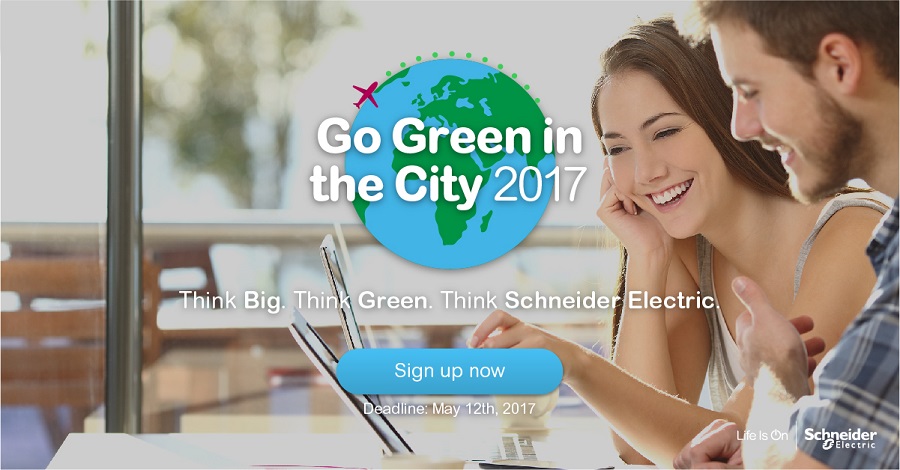 Schneider Electric Graduate Programs and Jobs
We create connected technologies that reshape industry, transform cities and enrich lives. At Schneider, we call this Life Is On.
Schneider Electric currently has 0 opportunities.
Select the following options:
Schneider Electric Company Story: Our technology is everywhere
Schneider Electric
---
Schneider Electric is the global specialist in energy management and automation. We embrace a high-performance culture by being straightforward, accepting of challenge, open, passionate and effective.
We see a change in our world more profound than ever, driven by a new scale and speed of urbanisation, digitisation and industrialisation. New technologies, enabling distributed and connected energy for the first time, challenge us to redefine the way we live our lives.
We believe access to energy is a basic human right. We want everyone on our planet to have access to safe, reliable, efficient and sustainable energy. At Schneider Electric, we're committed to providing innovative solutions that address the energy paradox: balancing our planet's carbon footprint with the irrefutable human right to quality energy.
We invent technologies that will transform places where we live, work and play. With our ingenious design philosophy, we deliver solutions that integrate seamlessly into our environment, supporting the rhythm of our lives — empowering people to do more with less.
We create connected technologies that reshape industry, transform cities and enrich lives. 
At Schneider, we call this Life Is On.
Areas of specialisation: 
Engineering, IT & Computer Sciences, Finance, Accounting, Economics & Business Administration
Our Graduate Program
Schneider Electric
---
The Graduate Program runs for two years and provides opportunities for young professionals to explore a broad range of roles and businesses within Schneider Electric.
This unique two-year program provides graduates with an in-depth overview of the businesses, our customers, and their needs. As a graduate, you will contribute to the success of Schneider Electric.  The two-year program comprises of 3 rotations of 8 months each and follows a structured learning pathway for your development. You'll gain valuable work experience and develop specialised industry skills as you interact with Schneider Electric employees across Australia and worldwide.
The application period is from March to August via our website: www.schneider-electric.com.au/prodigy
Our Graduates
Schneider Electric
---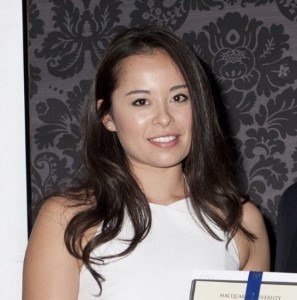 Rachel O'Neill- Strategy & Transformation Business Graduate
Bachelor of Global Business with Japanese Studies, Macquarie University, 2016
Whilst working in Strategy & Transformation, I have gained a good understanding of Schneider Electric's organizational structure and commercial operations. In my time as a graduate I have had the opportunity to be involved with projects that aim to implement consistent sales coverage models and drive a customer centric-culture within the business. The transformational nature of what we do means it can be quite a fast-paced environment and involves a lot of change. Thinking about how I can contribute and add value is what energizes me every day at work.
---
Julie Luu- Marketing Graduate
My name is Julie and I'm a marketing graduate part of the 2016 cohort at Schneider Electric. Starting off I understood very little about the engineering industry, in fact I was one of many who had not heard about Schneider Electric at all however the challenge of a complex environment and persistence on making an impact motivated me to join the program.
I've since understood the importance of safe, reliable, efficient and sustainable energy – this is where I think true innovation occurs. Schneider is stepping up to create solutions for existing problems. We are really making it easy for everyday people in every day operations. Schneider is constantly challenging the status quo, changing the way things are done internally and externally. I was able to see this firsthand with the projects I led within the business and also seeing the genuine responses from customers when they encounter our products and solutions was amazing. 
My first and most memorable moment was being tasked with the project launch of a new offer called Facility Insights in Australia. One of my concerns starting off was not having a technical background, despite this I found it being an advantage as I was able to provide a different insight and challenge the norms of processes. I was also fortunate to have a strong support network not only from my manager, but across the business and globally, as a result I've met so many great people with their own strengths and qualities that I look up to.
Till this day, one of my greatest opportunities that I am proud and thankful for, was to represent the offer Facility Insights in the APAC region at a global Schneider Electric event in Singapore. I certainly believe that Schneider Electric challenges every graduate, pushes them out of their comfort zone that equips every individual with the skills and experience to grow.
---
Daniel Marshall- Engineering Graduate
I initially applied to Schneider because of their rotation program, allowing me to get exposure to lots of different areas of the business and build up a variety of skills. The program here is 3 rotations of 8 months each, making up a 2-year total, and the choice of where you rotate to is entirely up to you.
My first placement was within Industrial Automation – designing and providing control systems for factories, mines, water treatment plants, laboratories, etc. While providing me with a real technical challenge, it also supplied a huge variety of different work ensuring I was never bored. A good balance of site visits gives you the opportunity to look around and work inside these industrial sites and really understand how everything works under the hood.
In my second rotation I'm now in the Building Automation space, working with HVAC and security systems. I've had the chance to work developing on some industry-leading analytics technology, so it definitely feels like I'm making a real impact with my work. Schneider gave me the opportunity to travel for my rotations, so I was able to move from Sydney to Brisbane for 8 months.
The working environment at Schneider is fantastic – friendly and supportive teams who are always willing to go out of their way to lend a hand. I would recommend applying to the Graduate Program to all upcoming young engineering graduates.
---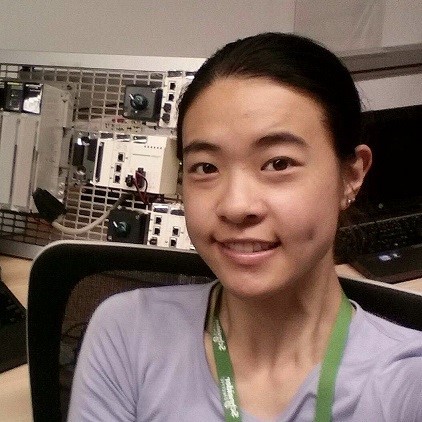 Davina King- Engineering Graduate
I applied to the Schneider Electric Graduate Program on the website after hearing about it from a friend. I was attracted to the company for its breadth of technologies and businesses and sustainability commitment. In my current role I am part of both commercial and technical teams. This allows me to get involved in activities from commissioning SCADA systems and troubleshooting to refining marketing materials to target new customers and reviewing financial reporting codes in the ERP system. In addition to learning from my colleagues, I have been lucky to participate in training courses run for customers to learn about our products. Various activities have allowed me to self-learn about related technologies such as Java and SQL. It is this continual learning that I love most about my role and the Graduate Program.
---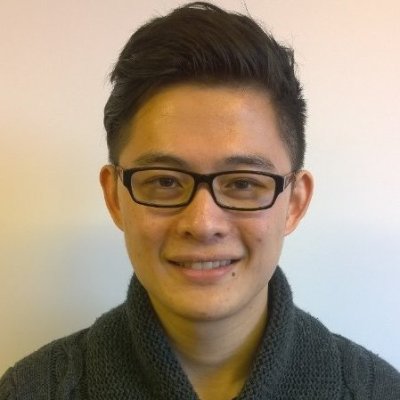 Colin Zhang- Business Intelligence Graduate
1. Real Opportunities 2. Great People 3. World Class Technology. These are my top three reasons for joining Schneider Electric.
My journey with Schneider began in 2014 as an intern. Through the internship and graduate programs, I've had the unique opportunity to work across a variety of roles including project management, tendering/solution development and now, business intelligence/data visualization. Reflecting back on these experiences, the graduate program has really allowed me to understand myself and turn my interests into a defined career path. From aspiring to become an engineer to finding my passion in data & analytics, the flexibility, paired with real opportunities offered by Schneider have been invaluable for graduates like myself who are still finding their way in the "real world".
Schneider Electric is also a company with great people and this applies across the board. Whether I was seeking advice from a manager or working to deliver results with a vice president, the door was always open and the exchange welcoming. Just don't be afraid to ask! With a matrixed organisation like Schneider, one of the easiest ways to understand (and eventually solve) a problem is to surround yourself with the relevant subject matter experts who not only guide you but will also teach you along the way. This definitely speaks volumes about the people and culture we have. 
Finally, at Schneider Electric, we work with world class technology. During my time as a tendering engineer, I was responsible for the solution development of a range of high profile projects across a variety of sectors. Examples included: high rise luxury apartments, shopping malls, solar farms, biomass plants, data centres and defence vehicles. With our global expertise paired with local factories and facilities, access to the latest and greatest is literally around the corner.
In summary, Schneider Electric's graduate program has been key in my personal and professional development. We are an organisation filled with great people, a straightforward culture and world class technology.  I would highly recommend all university graduates to find out more about the opportunities on offer. 
Our Internship Program
Schneider Electric
---
Our Internship Program runs for a minimum of 12 weeks and provides an introduction to our two-year Graduate Program.  As an intern you will have the opportunity to work on business-relevant projects, develop your skill set, and gain industry experience, while completing your qualifications.
You'll also advantage from developing contacts through on-job networking and have access to a wide scope of mentors during your internship period.
The Internship Program is open to all undergraduate students nationally (Domestic and International students), who are in their penultimate or final year of study.  Internship opportunities are offered for Engineering, IT, Finance, Marketing, HR and Data Analysis. The application period is from September to October via our website: www.schneider-electric.com.au/prodigy
Locations- Sydney, Brisbane, Adelaide, Melbourne, Benalla, Sydney, Christchurch
Our Interns
Schneider Electric
---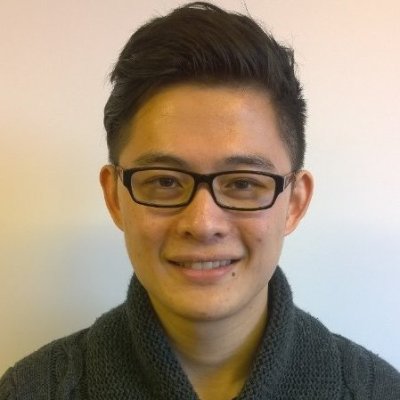 Colin Zhang- Engineering Intern
Completed a 12-week internship program with the Projects team in Sydney. Outside of my formal role, I also participated in Schneider's Go Green in the City Competition. The competition surrounds the development of an idea for intelligence and efficient energy management in smart cities. As one of the 12,808 students from 168 countries who participated, the competition offered me an insight into entrepreneurship and business; ultimately contributing to my pivot from engineering into a business oriented role.
Why Join Us?
Schneider Electric
---
At Schneider Electric we pride ourselves on recruiting, nurturing, and promoting peoples' development to become outstanding energy leaders of tomorrow.
With our 180-year corporate commitment, we have developed world-leading capabilities to manage the full life cycle of our customers' energy and industrial needs. 
At Schneider Electric we foster a culture that drives innovation through collaboration, contribution, and passion. This passion translates into everything that we stand for — our people, their careers, their personal development, and a pioneering approach to technology and solutions.
Schneider Electric provides the platform for professional and personal fulfilment, through a high-performance culture; employee well-being; unique and diverse collaborative teams; challenging roles; continual skill growth; and more. Find a meaningful purpose, whether you work in engineering, field services, sales marketing, or the global supply chain. It's your talent within talent that Schneider wants, helping us put our customers at the center of it all ...
Learn more about Our Leadership & Culture Vision