Sharp & Carter Graduate Programs
Sharp & Carter is a recruitment agency that finds and attracts the best talent in the market and delivers people-focussed solutions for some of Australia's leading companies. 
Sharp & Carter currently has 0 opportunities.
Select the following options:
Past Sharp & Carter Graduate Hiring Statistics
If you're interested in working at Sharp & Carter, understanding when they have opened up applications for their graduate programs, graduate jobs and internships is helpful knowledge to have so you know when you might need to apply. Use the below information to see when Sharp & Carter hires graduates, but more importantly what graduate degree's and other student attributes they target for their jobs.
---
Work rights
Australian Citizen (100%),

Australian Permanent Resident (100%),

New Zealand Citizen (100%),
Past Sharp & Carter Graduate Programs
Check out some of Sharp & Carter's past jobs they have posted on GradConnection over the last 12 months. Understanding the details about what a graduate employer is looking for well before applications have opened can sometimes be the edge you need to secure your first graduate program.
---
Human Resources
and 1 other
Hires applicants with degrees in
Sharp & Carter are seeking a graduate student, ideally majoring in Marketing. We will however also consider any of the following; Business, Commerce, Management, Human Resources or similar.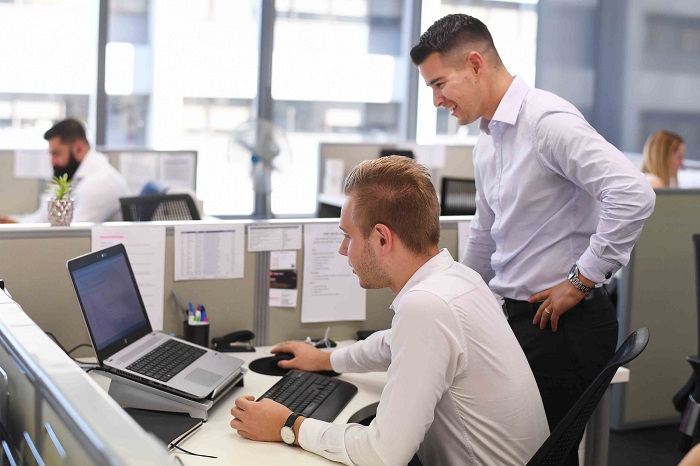 Established in 2009, Sharp & Carter are a specialist recruitment consulting firm. With a dedicated focus to driving a true partnership model with our customers, we have a passionate team devoted to building strong relationships with both our clients and candidates. Steady growth since 2009 has seen us continue to open new office locations to better service local customers in Melbourne CBD, Melbourne's East, Sydney, Western Sydney and Brisbane.
We have specialist Consultants who work in teams across the following areas:
Finance & Accounting
Legal & Compliance
Property & Construction
Sales & Marketing
Business Support
Digital & Technology
A partnership in structure and in values, Sharp & Carter is managed on the guiding principles of care, generosity and trust. Our belief is that when our team is empowered, we become better people for our customers to deal with and we genuinely believe that what we do and how we do it is important and can make a difference. We live our values of Partnership, Excellence, Integrity and Enjoyment.
Each of our Directors have previously worked at large, multinational listed agencies, and saw a gap in the market for a business which focused its attention on quality of service and building long standing and trusted relationships, in contrast to the transactional mindset and high staff turnover that characterise many of our larger competitors.
This commitment to service and relationships is what sets us apart, and has been at the core of our growth strategy since inception.
We aim to empower our team to focus on sourcing excellent candidates for our clients and ideal jobs for our candidates. We aim to pursue excellence at all times rather than simply aiming to be better than our competition.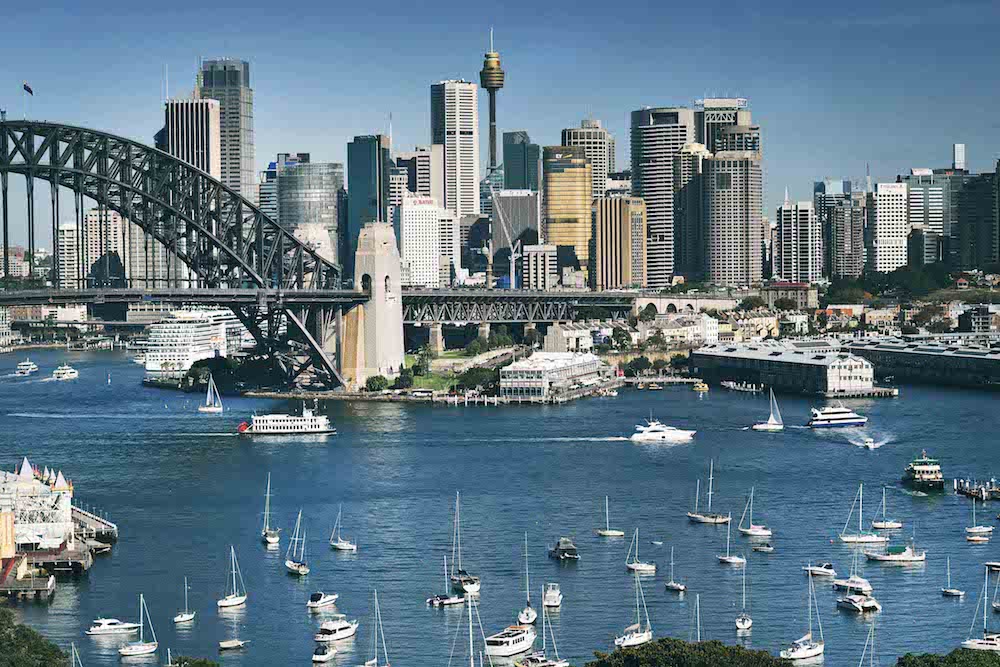 Our Graduate Program
Sharp & Carter
---
The goal of our Sharp & Carter Graduate Programs is to train and develop the next generation of university graduates through to becoming a Recruitment Consultant professional. We provide an extensive training program and hands-on learning experience with a fully dedicated learning & development team. We offer paid opportunities in both our internship program and our full-time graduate positions.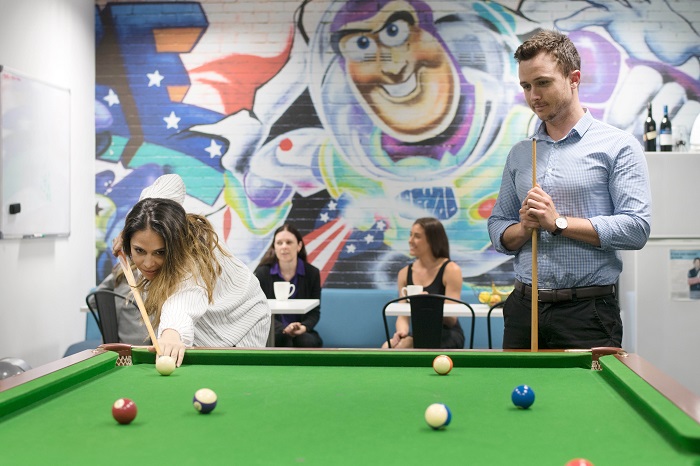 Sharp & Carter aims to provide generosity to our staff with care, trust and progression in developing their career. The way we go about recruitment makes all the difference, and makes us a breath of fresh air in our industry. Recruitment Consultants at Sharp & Carter are the intermediary between organisations wishing to recruit (the client) and the individual seeking a career move (the candidate). We work together with organisations to build strong relationships in order to gain a better understanding of their recruitment needs, requirements and ultimately help people make their next correct career choice.
Our culture at Sharp & Carter is second to none. The mission of our culture is to ensure we provide an industry leading work life balance to our staff. It is about creating and maintaining a supportive and healthy work environment, which will enable us to have balance between work and personal responsibilities and thus strengthen employee loyalty and productivity.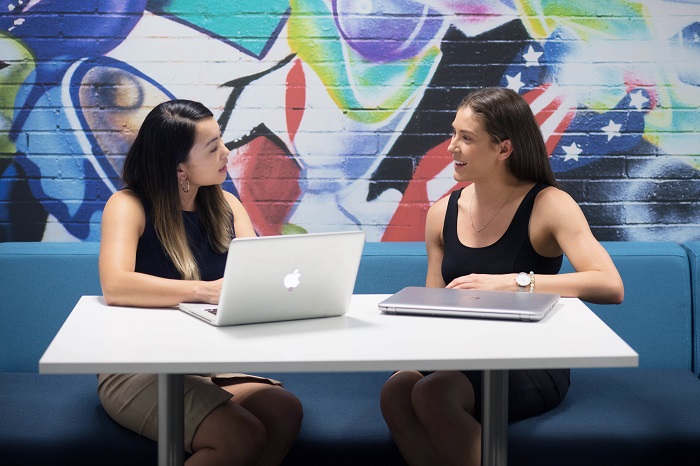 Some great examples of how we maintain a work life balance and reward our staff is by:
Annual trips (Scuba Diving the Great Barrier Reef in Cairns 2017, skiing in Queenstown 2016, Bali 2015)
Weekly complimentary personal training sessions & yoga classes
Day off on your birthday
Break out room (pool table, table tennis, beverage fridge)
Sharp & Carter Sporting Teams (AFL 9's, Futsal, Basketball)
Work from home
Social Events (Friday night drinks, Family night etc.)
Workshops on Emotional Intelligence, Mindfulness and Positive psychology
Providing weekly breakfast, coffee & tea facilities
Team divisions group activities (lunches, activities, golf, networking corporate events & more)
Your Role
Recruiting & Consulting
Managing own portfolio of recruiting assignments via advertised, database or search methodologies
Candidate management including interviewing, registering and maintaining qualified junior to mid-level candidates
Advertising vacancies by drafting and placing adverts in a range of media
Briefing the candidate about the responsibilities, salary and benefits of a job in question
Preparing CVs and correspondence to forward to clients regarding of suitable applicants
Informing candidates about the results of their interviews
Negotiating pay and salary rates and finalising arrangements between client and candidates
Offering advice to both clients and candidates on pay rates, training and career progression
Using sales, business development, marketing techniques and networking to attract business from client companies
Arranging and facilitating Client Meetings
Broader Business Responsibilities
Development of business plans in line with company plans and input to annual budgeting/ business planning process
Initiate new marketing ideas / company events
Client presentations, client pitches and input into PSA proposals
Cost control
Quality control – resumes, database(JobAdder), assignment management, working in agreed quality systems and procedures
Reviewing recruitment policies to ensure effectiveness of selection techniques and recruitment programmes
Performance Evaluation
Individual results – actual performance vs budget (on a monthly, quarterly and annual basis)
Advertising – number of client paid advertisements
New Business Development – number of new clients brought into the business
Administration – completing various administrative tasks accurately and on time (e.g., registering of candidates,  database integrity, placement invoices, sick leave form, annual leave forms etc.)
Key Selection Criteria
Experience, knowledge, skills and cultural fit
As a suitable candidate, you will have:
Strong interpersonal communication and people skills
Exceptional written and verbal communication skills
Strong team based work ethic
Responsive and solutions focused
A resilient and independent capacity to thrive on the challenge of change
Ability to build rapport with people quickly
Demonstrated ability to maintain confidential information
Our Graduates
Sharp & Carter
---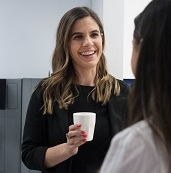 What Our Graduates Say
"I started at Sharp & Carter as a Graduate in 2015 with 3 others. We all went through the Graduate Program together, which initially involved training sessions with different consultants in the business where we learnt about recruitment. From then on, we were able to put our knowledge to practice and begin Recruitment. The people at Sharp & Carter have been very welcoming from day one, and provide continuous support when needed."
- Giuliana Bisogni
Recruitment Consultant
"My journey with Sharp & Carter began in 2015 when I commenced the Graduate Program with three other graduates at the time. Coming straight out of University I didn't know what to expect and I can safely say my time in the Graduate Program at Sharp & Carter was great. I spent 4 weeks shadowing everyone within the business in a structured program which allowed me to gain an understanding of recruitment and what was required to be a successful in this role.
Following on from that the program included 9 months of practical experience which allowed us to put our knowledge to use in a structured manner, with targets to achieve in order to be successful in a consultant role. I would highly recommend the Graduate Program at Sharp & Carter to anyone interested in the recruitment industry – the team at Sharp & Carter were great and from day one were willing to help and assist wherever they could!"
- Andrea Koletsis
Recruitment Consultant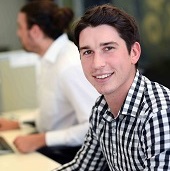 "I first started with Sharp & Carter in 2016 as a graduate straight out of university. Not knowing what to expect, I was welcomed with open arms. From day one I endured a well-developed training program that taught me the in's and out's of recruitment. As you progress through the program you become capable of becoming a qualified consultant and more importantly, you are trusted by Sharp & Carter. Not only is the training & development very thorough, but the business is awesome to work for, offering great staff incentives and reoccurring staff events."
- Niall Hoolahan
Recruitment Consultant
Why Join Us?
Sharp & Carter
---
Benefits of Our Graduate & Intern Program
The graduate program at Sharp & Carter provides a unique opportunity for you to develop and grow as both as a professional and as a person. Professionally, you will be exposed to client facing work where you will have excellent support and training enabling you to be responsible for projects at a much earlier stage than other graduate positions. Personally, we offer an environment where you will make life long friends, have fun, and where the days are literally over in the blink of an eye.
You will be cared for, given trust and empowered to do your job to the best of your ability. If you have a wide social circle, love being busy and have lots of hobbies, thrive on a challenge and overcoming adversity, a career in recruitment with Sharp & Carter is definitely worth considering.
Stephen Carter
Partner