Transurban Group Graduate Programs
For over 20 years, Transurban people have been building, maintaining, enhancing and operating roads that make a difference. From our first asset – Melbourne's CityLink – to owning and operating 21 assets, we've grown from strength to strength in delivering better outcomes for our clients and customers. Through tunnels and bridges, open roads and ingenious applications, we've connected communities across Australia as well as in North America.
Transurban Group currently has 0 opportunities.
Select the following options:
Past Transurban Group Graduate Hiring Statistics
If you're interested in working at Transurban Group, understanding when they have opened up applications for their graduate programs, graduate jobs and internships is helpful knowledge to have so you know when you might need to apply. Use the below information to see when Transurban Group hires graduates, but more importantly what graduate degree's and other student attributes they target for their jobs.
---
Disciplines
Accounting (33%),

Actuary (33%),

Banking and Finance (33%),

Computer Science (33%),

Cyber Security (33%),
Work rights
Australian Bridging Visa (100%),

Australian Citizen (100%),

Australian Permanent Resident (100%),

Australian Skilled Migration Visa (485) (100%),

Australian Student Visa (100%),

Australian Working Visa (100%),

New Zealand Citizen (100%),
Past Transurban Group Graduate Programs
Check out some of Transurban Group's past jobs they have posted on GradConnection over the last 12 months. Understanding the details about what a graduate employer is looking for well before applications have opened can sometimes be the edge you need to secure your first graduate program.
---
Engineering
and 2 others
Hires applicants with degrees in
Gain real work experience through four six-month rotations, working on real world problems and projects as part of a progressive organisation that puts its people first.
Accounting
and 3 others
Hires applicants with degrees in
Gain real work experience through four six-month rotations, working on real world problems and projects as part of a progressive organisation that puts its people first.
Computer Science
and 4 others
Hires applicants with degrees in
Gain real work experience through four six-month rotations, working on real world problems and projects as part of a progressive organisation that puts its people first.
At Transurban we keep cities moving
For over 20 years, Transurban has been building, maintaining, enhancing, and operating roads that make a difference to how people connect and commute. From our first asset – Melbourne's CityLink – to owning and operating 21 assets across Australia and North America, we continue to strengthen and grow.
But Transurban is more than a toll road company. The work we do makes a difference. 
Our ideas shape cities, boost economies and redefine landscapes. 80% of jobs are already located in cities, and congestion is set to cost tens of billions more in the next 20 years. So the decisions we make, strategies we set and the networks we design today will benefit our neighbours, friends and families tomorrow. 
Transurban is a Top 20 ASX listed organisation with a market cap of close to $40billion. We pride ourselves on how we marry together traditional infrastructure with emerging technology, engineering and customer solutions, while remaining true to our values. As a values-led organisation, we are committed to demonstrating integrity, collaboration, accountability, ingenuity, and respect in everything we do. It's what our clients and communities expect of us and what we expect of ourselves. These values support us in the pursuit of our vision: To strengthen communities through transport.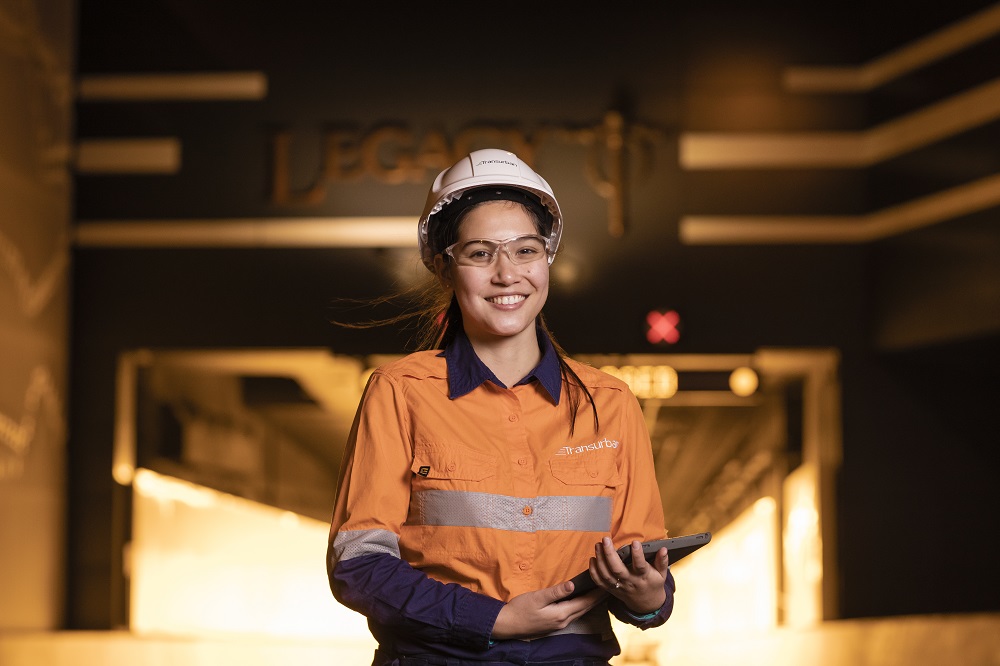 About Transurban
Transurban Group
---
At Transurban we keep cities moving.
Transurban is all about designing and delivering smarter ways to get around growing cities. For us, and certainly for our customers and communities, a smarter way to travel is one that's easier, safer and more efficient.
We take a collaborative approach because, when we work with governments, we can ensure our projects will support the future directions our cities are taking.  We own and operate 13 motorways in Australia, two in the US and one in Canada, and have a current project pipeline of $11billion, creating 17,500 jobs. In business since 1996, we are a top-15 ASX-listed company, creating effective toll-road networks that help solve transport challenges – giving people back valuable time they'd otherwise spend in traffic.
Where you could fit in
Your ideas can connect millions of Australians. Imagine that.
We're all about connecting communities sustainably and intelligently, and working towards reducing our environmental impact. Everything we do is in the pursuit of our vision: To strengthen communities through transport.
Do you want to be part of something big?  Something that makes a difference? Challenge your talents and be the difference with us.
Imagine this. Wherever you join as a Graduate, your contribution will matter. You'll deliver successes you can be proud of, and always be looking for ways to keep improving. You'll always push for the smartest solution, asking "what if?" and turning the answer into safer roads, smarter technologies and better customer experiences.
At Transurban, we'll connect you with driven, intelligent people, and together, you'll achieve more, faster. You'll be encouraged to share your ideas and expertise – to create better ways of working, thinking, building and doing. With us, you'll create more than a rewarding, challenging career: you'll build a legacy.
Transurban Graduate Program
Transurban Group
---
Every year, we invite a number of bright, incredibly curious individuals to join our tailored graduate development program. Across our Engineering, Technology, Finance, Marketing and People & Culture teams, your work, skills and experience will shape futures – starting with your own.
Program information
At Transurban we offer permanent Graduate positions that:
kick-start your career with a 2 year rotational program
consist of four six-month rotations
is bespoke to your interests, skills and ambitions
is strongly supported by mentors, buddies and managers
What you need
A Bachelor's degree with a Credit Average
A desire to make a difference – to help 'strengthen communities through transport'
Plenty of bright ideas
A curious mind and a collaborative way of working
Strong learning agility and the desire to grow your career
The ability to work autonomously, coupled with a thirst for learning from others and independently
What's unique about a Transurban Graduate position?
We don't do 'one-size-fits-all'. We take a small number of graduates, understand their interests, experiences, strengths, and aspirations. We invest heavily in targeted development so we can provide you with a depth and breadth of experience that will build a great foundation for a meaningful and challenging career.
We might be influencing the future of road travel globally, but compared to other top ASX listed companies, our smaller team of around 2000 people means that it doesn't matter what part of Transurban you join, you can expect exposure and access to our senior leadership team and leading industry experts. You'll also find our size allows a sense of connectivity, belonging and agility that embraces switched-on, motivated people, and the diversity of their thinking and ideas. It is what gives us our competitive edge, and is key to our continuous innovation.
Does this sound like what drives you?
Why Join Us?
Transurban Group
---
As a Transurban Graduate, you'll experience a first-class program where your contribution matters – right from day one. You'll be encouraged to share your ideas and utilise your expertise to create better ways of working, building, and doing. For our current and past graduates, the program highlights always include the opportunities available to work across different parts of the business, while being given the chance to make a real impact, contribute in meaningful ways and take responsibility and ownership for their decisions.
You'll be supported by buddies and mentors and have access to senior leaders and technical specialists, all alongside a program of formal learning to strengthen your leadership skills.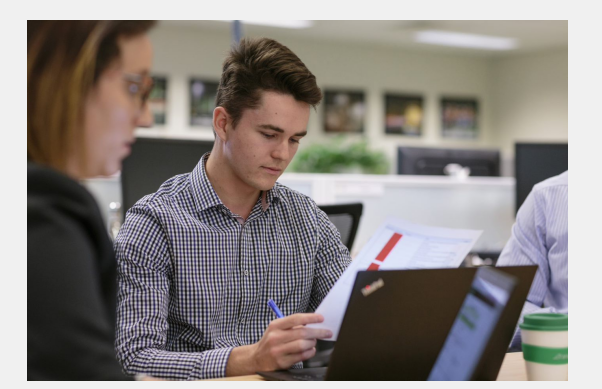 Graduate Program
Transurban Group
---
Based out of Melbourne, Sydney and Brisbane, our two-year rotational program consists of four six-month rotations within a core discipline. For 2023, these include Engineering, Technology and Corporate Finance/Treasury (VIC only). You can expect rotations to be varied in order to provide breadth across the organisation, while maximising your opportunities to develop critical skills and a deep understanding of the business. 
Engineering graduates, you'll rotate through areas such as Project Delivery, Asset Engineering, Operations and Maintenance or Development. You could be working on projects that supports the asset life cycle model (ALCM) for the pavements on our roads, jet fan refurbishment at the Lane Cove Tunnel, or the Burnley Tunnel lighting improvement project – making tunnel driving a safer and more engaging experience. 
Finance graduates, you'll rotate through areas such as Corporate Finance, Treasury, Performance and Planning and Investor Relations. You could be working on projects supporting Transurban's growth pipeline (like the recent acquisition of the WestConnex motorway) or learn more about how we showcase our business and build strong relationships with investors.
Technology graduates, you'll rotate through areas such as Data and Analytics, Cybersecurity, Project Management, Digital, Cloud or Automation. You could be working on projects that involve using Artificial Intelligence and Machine Learning, alongside our data, to create personalised experiences for our customers. Or work hand in hand with our Digital teams on the design and software development for Transurban's Mobile Applications.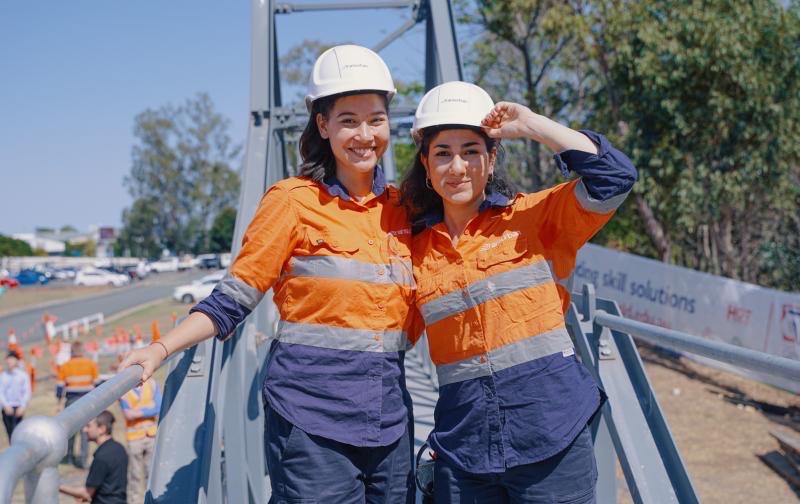 Graduate Recruitment Process & Timeframes
Transurban Group
---
Our graduates arrive ready to collaborate and complement our teams. They share their unique ideas to help us build our competitive edge, and do all this with an eye on our vision - to strengthen communities through transport.
You will have a relevant Bachelor's degree with a Credit average – but we're more interested in who you are than what your scores were. Life at Transurban is fast paced – bring bright ideas, a hunger to learn and a curious and flexible way of working and thinking.
We are looking for people who will collaborate with and complement our team, and share their unique ideas to build on our competitive edge as we work towards our vision of connecting communities through transport.
Streams and locations:
We are recruiting graduates across our Sydney, Melbourne and Brisbane offices and are seeking applications from the following streams:
Information Technology – Degree disciplines: Information Technology/ Computer Science
Engineering – Degree disciplines: Science/ Technology/ Engineering/ Mathematics
Business – Degree disciplines: Business/ Finance/ Commerce
Marketing – Degree disciplines: Marketing/ Communications/ Arts majoring in Marketing/ Digital
Human Resources – Degree disciplines: Human Resources/ Arts and Business degrees majoring in HR
The Application Process and Key Dates: Applications open on the 2 July 2018. 
Start your application and register your email to get weekly videos with tips on preparing your application, what it's like to work at Transurban, what you can expect from the assessment process and how we tailor the Graduate program to suit you.
Step 1: Apply by midnight Sunday 12 August with your resume, cover letter and university transcript
Step 2: Online psychometric testing 15 – 19 August
Step 3: Video screening 21 – 26 August
Step 4: Assessment centre – 4 (Sydney) & 6 (Melbourne) September
Step 5: Final interviews and reference checks – from 7 September
Step 6: Offers made – from 17 September
Please note: you must be available to commence in February 2019
Other requirements:
You must be either an Australian/NZ citizen, or an Australian permanent resident
Minimum of a credit average and have or will have successfully completed a minimum three- year undergraduate degree in one of the above disciplines within the past two years or by December 2018.
Our graduate programs are based in Melbourne, Sydney and Brisbane. You must be located in/or willing to relocate to Melbourne/Sydney/Brisbane and be willing to cover the costs of your travel to attend Assessment Centres and interviews.
You must be willing to undertake a National Police Check.
Internship Programs
Transurban Group
---
Interns
We run four different internship schemes for bright students who are hungry to learn and grow with us. Some are designed to develop diverse mindsets, while others are technically focused.
Females Excelling in Engineering and Technology (FEET)
This week-long internship is offered to women studying towards an engineering or technology degree. Over 100 students have experienced life inside Transurban through the award-winning program, and many continue to benefit from ongoing mentoring
Industry-based learning and university partnerships
We partner with several universities to offer work placements to their best and brightest students. You can apply to join our May or November intakes through your university.
CareerTrackers
Every December, we open our doors to four indigenous students. Placed through CareerTrackers, these students enjoy a 12-week internship and ongoing mentoring.
MITI Program
Run in partnership with Monash University, the MITI Program brings teams of four students into Transurban. These multi-disciplinary teams have 12 weeks over the summer to solve a real-life business problem.
Application Process
Transurban Group
---
We strive to offer an efficient and positive recruitment experience. If your motivations and skills align with what you've read, click here to apply today. Please contact our Graduate Recruitment Team at [email protected] if you require additional assistance with our application process. We know it takes time to tailor your applications, and we promise to respond to each individual applicant.
Step 1: Apply online (March / April 2022) 
Submit your online application. We'll review your suitability based on the role requirements and your academic experience. Please note, applications close 11.59pm AEST Monday 18 April 2022.
Step 2: Psychometric testing (April)
Complete online assessments. These will examine your abilities and preferences when working with others, across changing conditions and with different types of information. Instructions and practice questions will be provided in advance.
Step 3: Video interview (May)
Participate in a one-way video assessment. You will record your answers to several set questions. This stage is designed for you to showcase your strengths, motivations and alignment to our core values.
Steps 4 & 5: Presentation and Interview (May / June)
Next step is to invite you to meet with us for some interactive, practical activities. This is designed to give you a hands-on feel for typical work tasks and may involve other members of the broader Transurban team. Types of activities may include a presentation and interview. In the presentation we may look at how you interact with others to solve a business problem, your process for follow up and what reflections you had. In the interview we will ask some structured behavioural based questions aligned to the graduate role requirements. This is an opportunity for you to ask questions about the program and what it's like to work at Transurban.
Step 6: Reference checks (June)
We will contact your nominated referees to obtain their perspectives on your strengths, past achievements and ideal working environment.
Step 7: Offer (June)
By this stage, we should have a good idea of what you can bring to the role, and you'll have an understanding of what it's like to be involved in our Graduate Program. If you're successful, we'll get in touch to offer you a place in our program. Once you say yes, we'll carry out all the relevant background checks (Police Checks and Right to Work) and get you on board. It's important to note that relocation to participate in the graduate program is self-funded.
Step 8: Onboarding commences
We will send specific information once the offer has been accepted. In general, prior to your first day, you'll be welcomed by your team and meet up with your manager. You'll also get a facilities induction, so you know your way around. Then, later in your first month, you'll get a corporate induction to Transurban, and your official graduate experience will commence.
Employee Profiles
Transurban Group
---
Learn about life as a TU Grad from our graduate alumni, as they share experiences from their rotations and time in the program.

Ben (Finance Graduate, 2022) shares his experience with the recruitment process and starting out in the program.

Chiu-San (Technology Graduate, 2022) shares what attracted him Transurban, his experience with the recruitment process and what has been most surprising about working at Transurban.
 
Katie (Engineering Graduate, 2020) explains a little about the opportunities, rotations, support and flexibility in the program.

Tiffany (Technology Graduate, 2019) shares what it's like to transition into a permanent role at Transurban after the program.
Flexibility and Inclusion

Transurban Group
---
At Transurban we're all about ideas, innovation and leading the industry. Flexible and agile ways of working are just the way we do business. We know flexibility encourages a diversity of ideas and approaches and supports everyone at Transurban to be at their best, at work and at home.
By providing top-notch technology and a range of formal and informal working arrangements and different types of leave, we make sure everyone can take advantage of flexible working arrangements when they need or want to.
We want our people to bring their whole selves to work, we are building on our inclusion focus to unlock the value of our 'difference' in our teams – their diverse backgrounds, skills, experiences and cultures.
We have been recognised worldwide as a company committed to gender diversity. We're serious about gender diversity and have been recognised for our commitment. Some of our many successes include half of our Executive team being female, and being recognised as an Employer of Choice for Gender Equality (EOCGE) for the last 4 years*.  We have many initiatives in place to make sure we continue to progress towards gender equality including mentoring and leadership programs, as well as our annual pay equity review.
* Workplace Gender Equality Agency (WGEA)
Diversity & Inclusion

Transurban Group
---
Diversity, Inclusion and Belonging: We believe in equality and creating an environment where everyone feels they belong. We treat our employees, contractors, suppliers and communities with fairness, consideration and respect, regardless of their gender, cultural background, religious beliefs, sexuality or personal circumstances. To demonstrate our commitment and prioritisation of diversity in our organisation, Transurban has been recognised as one of  the top 10 companies globally for gender equality, and is certified as a Work 180 Endorsed Employer for Women and achieved WGEA status. Read more about Transurban's commitment to gender equality.
Commitment to First Nations people: We strongly encourage applications from candidates of diverse backgrounds, including Aboriginal and Torres Strait Islander people. We ensure reasonable adjustments are made to our recruitment, onboarding, and work practices to provide the most appropriate experience. Transurban is proud to commit to our Third Reconciliation Action Plan (RAP) in our shared journey towards reconciliation with our First Nations Peoples. Read more about our Commitment to First Nations People.
Community and Sustainability: Our strong link to communities is visible from our sites and offices. You will tangibly see the impact you are making and know you're part of something bigger. We are vigilant about managing and monitoring our impacts on local communities, andwork with communities to create local benefits. In FY21, we committed more than $2.9 million to targeted programs and partnerships, reinforcing our purpose "to strengthen communities through transport". Read more information on how we are giving back to communities.
Commitment to the Environment: Transurban has committed to net zero Greenhouse Gas emissions by 2050, which extends our existing 2030 GHG emissions reduction targets. We're redesigning the materials and methods we use, with the goal of transforming our environmental impacts and bringing them ever closer to net zero. Read on for some examples, or view our ESG Data Summary page for more details on how we're performing in meeting our environmental targets.