Turner & Townsend Graduate Programs
With the right attitude and drive, we can help you get to where you want to be. Join our CEO and hundreds of others who started their career as graduates with us.
Turner & Townsend currently has 0 opportunities.
Select the following options:
Past Turner & Townsend Graduate Hiring Statistics
If you're interested in working at Turner & Townsend, understanding when they have opened up applications for their graduate programs, graduate jobs and internships is helpful knowledge to have so you know when you might need to apply. Use the below information to see when Turner & Townsend hires graduates, but more importantly what graduate degree's and other student attributes they target for their jobs.
---
Disciplines
Business and Commerce (67%),

Construction (100%),

Engineering (67%),

Engineering Civil Structural (67%),

Engineering Electrical (33%),
Work rights
Australian Citizen (100%),

Australian Permanent Resident (100%),

New Zealand Citizen (100%),
Past Turner & Townsend Graduate Programs
Check out some of Turner & Townsend's past jobs they have posted on GradConnection over the last 12 months. Understanding the details about what a graduate employer is looking for well before applications have opened can sometimes be the edge you need to secure your first graduate program.
---
Turner & Townsend are looking for Graduate Project Managers to work on exciting projects in Sydney!
The role of a Graduate will give you a combination of formal training and practical experience in order to develop all the skills required to enable you to become a rounded and successful Project Manager.
Turner & Townsend is an independent professional services company specialising in programme management, project management, cost management and consulting across the property, infrastructure and natural resources sectors.
About Us
Turner & Townsend
---
Making the Difference
You could be working for a global company who has worldwide reach and 70 years of expertise delivering projects and programmes locally.
On every project and programme Turner & Townsend has delivered, we're proud of the difference we've made to communities locally and internationally.
All over the world people are utilising buildings, infrastructure and assets we helped to deliver. It could be the railway they travel on every day, the fuel that powers their car, the hospital where their child was delivered, or the data centre they depend on at work.
For more than 70 years we've been delivering transformational programmes across the real estate, infrastructure and natural resources sectors, making a difference to people's lives whilst ensuring a measurable return on investment for our clients' assets and their investors.
During that time the landscape for capital projects has continually evolved, and we've raised the bar, executing clear thinking and rigorous processes.
Where others may see complexity, we're one step ahead. With our proven methodologies, depth of experience and data along with global knowledge and insights, we facilitate solutions accommodating our client's, often ambitious goals.
We have also established ambitious goals, building a truly global business, transforming how we do things to ensure all of the knowledge and innovation we generate is shared amongst our global teams. Global knowledge delivered locally guarantees our teams are equipped to meet our clients' needs.
In an ever-changing world, as client challenges shift and pressures escalate to deliver a return on investment, we'll continue identifying improved ways to make a difference. It's not just an outcome we strive towards – it's one that drives us, and gives us our unique perspective on the world.
Our Graduate Program
Turner & Townsend
---
Turner & Townsend is recruiting for graduates who are looking to pursue an exciting career in a highly successful, globally recognised company.
We are recruiting for graduates to join full-time scheme allowing you to grow your career as far and fast as possible.
Turner & Townsend will give you the opportunity to work with world-class clients on cutting edge projects; to work all over the world; to build a successful career with a company that will offer the highest levels of support and reward at every stage. The role of a graduate will give you a combination of formal training and practical experience in order to develop all the skills required to enable you to become a rounded and successful professional in your chosen pathway, which include:
Project Management
We work on projects of all sizes from one-off developments to mega-programmes, from planning the future development of international airports to site-based construction of individual buildings. We cover everything from leading teams, planning works, tracking progress and business case delivery to bringing assets into use. What this means for your development is the breadth of experience you will receive – from working as part of a large team to learn our methodologies, to managing your own project independently with accountability for delivery and generating income. You will receive accredited training to develop your skills alongside your preferred route to chartership.
Cost Management
Our cost management teamwork on some of the most iconic projects in the world for industry leaders, driving the commercial agenda to meet our client's expectations. As a cost manager, you will be driven to create the best possible commercial outcome for your client. We do this by working as one with the wider client team including designers, architects, engineers, specialist advisors, contractors and specialist suppliers. In addition to core cost management services, our teams also provide strategic delivery and operational advice.
Your career in cost management will create a foundation for success in the future, learning about the key commercial principles, procurement and buying strategies, commercial mechanisms and contracting arrangements. You will learn how to intelligently engage with suppliers and deliver success for our clients. You will receive leading, recognised training to become chartered (RICS) plus wider training in behaviours to become a true leader.
Your personal qualities are just as important as your degree. We need people with ambition and drive; people prepared to work hard; people who can work with clients, and operate as part of a team. We look for energetic, intelligent and pro-active individuals seeking rewarding and worthwhile careers which offer the chance to make a real difference.
Our Graduates
Turner & Townsend
---
Yuri Seki, Cost Manager, Real Estate

"My role is associated with project finance and related risks, and as a result of your advice, the client has been able to realign the project outcomes to a more positive position."

 

 

Stephanie Elsafty, Assistant Project Manager, Real Estate

"Since joining Turner & Townsend, I have really enjoyed working in a team and collaborative environment which has really helped better my knowledge and understanding of the industry. I have had the opportunity to work with great clients including 7-Eleven, gaining a wide range of skills and experience.

At Turner & Townsend, I am fortunate to have great mentors and colleagues, guiding me right from the start of my career. Joining Turner & Townsend has helped me gain exposure and build relationships in many aspects of the industry."

James Lawson, Assistant Project Manager, Infrastructure

"My role in the METRONET PMO has been extremely valuable for my career and personal development. As the Program Risk Manager for the planning phase, I have been responsible for facilitating risk and opportunity workshops on all projects falling within the METRONET program of work. This is instrumental in positioning each project to meet its key objectives. Further in this role, I have been able to offer advice and lessons learned to senior decision makers and public servants in the delivery of the WA State Government's largest ever investment in rail infrastructure. As Turner & Townsend's PMO Lead, Martin Pugh has not only been key to my development and familiarisation with this role, but also been the go-to for strategic and independent advice sought by the client, given his extensive infrastructure PMO experience.

"I am thrilled that Turner & Townsend has recognised my potential and placed me in a suitably fast paced, challenging project environment where I have felt fully immersed and adding value not long after the engagement. Being seconded into a client office has been a new and welcome experience for me, while maintaining active relationships with the rest of our team in the Perth office. The business has afforded me a high level of independence at an early stage in my career which has allowed me to explore the aspects of project management I find most enjoyable and will be seeking further training in to pro-actively advance my career."

Eric Grandinger, Project Manager, Infrastructure

"Over the past couple of years I have come to know Turner & Townsend as an incredibly interconnected business and one that is proud of its global reach and brand. One of my fondest memories starting out my career as an intern in our Singapore office was regularly coming across familiar faces from a prior internship in Kuala Lumpur. More recently, Turner & Townsend has been highly supportive of my transition from property into infrastructure, given Perth's burgeoning public rail infrastructure sector and a series of exciting opportunities to develop skills in key areas of interest to me, such as systems improvement, dashboard reporting and risk management.

"Being involved in our Your Professional Future network, I am also proud of our ability to partner with universities and industry organisations to actively promote the construction industry at large. To that end I have sought to contribute as a committee member on the Western Australia chapters of the Property Council of Australia and the Australian Institute of Project Management, resulting in several event sponsorship and speaking opportunities that help forge new relationships and create broader brand awareness. I consider the fact that Turner & Townsend both challenges and empowers its future leaders to take on such advocacy roles as being testament to its tight-knit organisational culture where graduates are seen as a core part of the business and its future direction."

Sunny Yeh, Graduate Cost Manager

"Turner & Townsend offers numerous opportunities for work exposure to different sectors of projects, with the support of the fantastic team in Australia. A variety of trainings are also being provided which allows us to improve our skills. On the other hand, networking events organised by Turner & Townsend allows us to build the fundamental base to the start of my career. As an international company, working in Turner & Townsend also offers the chance to connect with colleagues globally and may have the opportunity to gain international experience."

Matt Billingham, Managing Director WA and Real Estate Lead for Australia and New Zealand

"I joined Turner & Townsend in 1995 as a graduate and started my career in our London office where I was given the opportunity to work on a wide range of projects in the commercial office and higher education sectors. Eventually I became a specialist in research facilities and supported the Wellcome Trust, Cancer Research UK, the Medical Research Council and other project collaborators on the development of the $1bn Francis Crick Institute. In 2006 I moved to Birmingham where I led the local cost management team before becoming strategic lead for the Birmingham Office. Since 2011 I have been responsible for running our business in Western Australia, one of our global resource sector hubs.

Why have I stayed with the same company for 25 years? The collaborative spirit of our business is something that I really enjoy – when we focus the collected capabilities of our people we achieve amazing results. By embracing collaboration I have learnt so much from my colleagues that has enabled me to move between geographical markets and sectors. Saying "yes" to the many opportunities that have been presented to me has led me to work on the other side of the world from where I started. I now work with our team in a diverse market where we support both local and global clients in the delivery of some of the most significant projects and programs across the natural resources, real estate and infrastructure sectors."

Anooj Oodit, Managing Director, Australia and New Zealand

"After completing my degree, I joined Turner & Townsend and worked my way up through the business taking on every opportunity available to me in both the Real Estate and Infrastructure sectors. I led the delivery of some of the UK's most prestigious infrastructure projects for clients such as Transport for London, Network Rail and Anglian Water. Taking on roles such as Head of Rail and Head of Commercial Services for our UK infrastructure division set me up for my most exciting role to date.

"As Managing Director of Turner & Townsend Australia and New Zealand, I am responsible for the strategic direction and growth of the business. For anyone thinking of joining Turner & Townsend, I would say, learn everything you can from people in the business and never stop learning. You've heard people say that the world is your oyster, but it truly is at Turner & Townsend. Your job can take you to the other side of the world."
Brisbane Airport, Australia
Turner & Townsend
---
A best-in-class programme management office to drive the successful delivery of BACs annual capital spend.
Brisbane Airport expects passenger numbers to double by 2029, and is making preparations to meet the soaring demand. We assisted Brisbane Airport Corporation (BAC) to implement a best-in-class programme management office to drive the delivery of its AU$300m annual capital spend.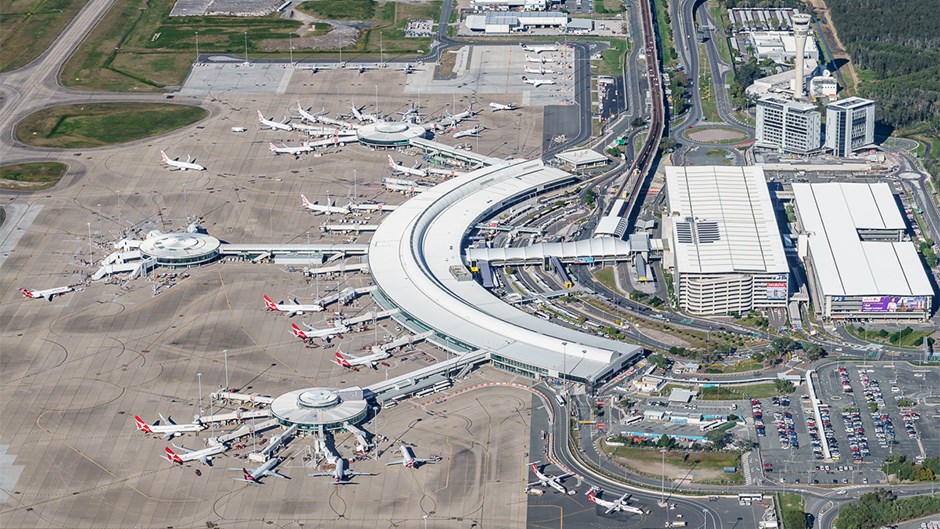 Completion date: Ongoing
With the aim to improve capital efficiency and assurance in the delivery of BAC's capital delivery programme, we are working with BAC to successfully implement best-in-class project management and cost management services. We are also working with BAC to provide advisory services to embed best practice project controls and efficiency initiatives within the programme delivery team.
Key features of our service offering include targeted improvements to return on investment, development of cost benchmarking database for streamlined planning of projects and other efficiency measures which integrate across project processes of the full programme.
We are proud of the long standing relationship with BAC and are committed to delivering outstanding performance across the end to end capital programme of works.
Sydney Metro Northwest
Turner & Townsend
---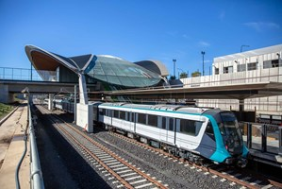 New benchmarks set for project delivery in Australia.
The city-shaping phenomenon, Sydney Metro Northwest, has set new benchmarks for rail construction in Australia. The 36km rail track is part of the largest public transport project in the country and we've helped make it a reality.
Location: Sydney
Date started: 2009
Completion date: 2019
Key services: Cost and commercial management
Sydney Metro Northwest is part of Australia's largest public transport project and includes Sydney's first underground metro system. This iconic metro project can carry 40,000 passengers per hour through a new high frequency train system incorporating eight new stations along approximately 15 kilometres of track; a four kilometre elevated 'skytrain' (viaduct) and the conversion of the Epping to Chatswood Rail Link.
This new world-class mass transit system will evolve with the city it will serve for generations to come. Sydney's population will pass six million by 2036; an increase of 1.7 million people, which will support an extra 840,000 jobs and 680,000 homes. Sydney Metro will make it easier and faster to get around, boosting economic productivity by bringing jobs and educational opportunities closer to home.
This state-of-the-art landmark is not only enhancing the existing and emerging transport requirements of North West Sydney, it improves access to jobs and facilitates better delivery of services for people living in the corridor, while providing residents and tourists improved public transport options.
Our contribution
Fast-track procurement, effective data management and embedding the right culture have been key to the success of Australia's largest infrastructure project.
We have been working on this once-in-a-generation project on a continuous basis since the very early phases in 2011 when the project was known as North West Rail Link, preparing the capital cost for inclusion in the business case submission to state government.
In 2014, we were appointed to provide the commercial and controls, and project office for the Operations, Trains and System (OTS) contract. The OTS contract is a 15 year public-private partnership (PPP) project – not only the largest in New South Wales' history, it is also the largest of the three Sydney Metro Northwest delivery contracts.
Our combined management function provided the assurance framework for cost, risk, and program and established the processes, systems and tools for the effective contract administration of the PPP contract.
Scott Base Redevelopment, Antarctica
Turner & Townsend
---
Assisting with the design and development of a scientific base in extreme conditions.
We've been brought in to help Antarctica New Zealand in the redevelopment of Scott Base, New Zealand's main scientific research facility in Antarctica.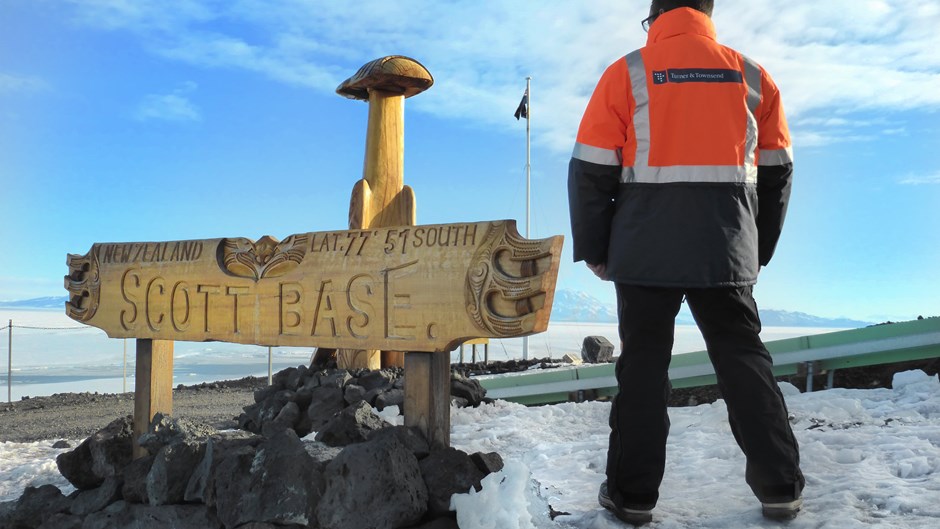 Completion date: Ongoing
Client's requirements
Antarctica New Zealand supports New Zealand's world leading science and environmental protection programs in Antarctica. As one of the original signatories to the Antarctic Treaty, they will continue to keep their safe and credible presence in Antarctica into the future. As their facility on Ross Island is reaching the end of its functional life it needs to be redeveloped to manage risk, maintain standards and support the requirements of New Zealand's world-class scientists.
Our contribution
As Quantity Surveyor appointed to prepare the Detailed Business Case, we are required to:
Model the value managed complete whole-of-life cost of the proposed facility redevelopment including demolition, build, operational costs and existing/new asset maintenance and renewals.
Provide quantitative probabilistic risk estimates using Monte Carlo simulation software.
Assist the design team throughout their work to make sure they understand how their ongoing decisions are affecting capital and operational costs.
Eastland Shopping Centre, Melbourne
Turner & Townsend
---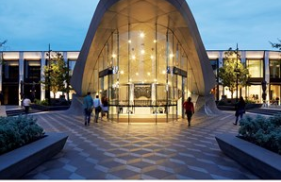 Creating a world class retail experience.
Queensland Investment Corporation Global Real Estate (QIC GRE) has undertaken a substantial redevelopment of Eastland Shopping Centre, creating a world class and iconic town centre retail experience.
Completion date: 2016
Client's requirements
Eastland, Melbourne is a $665m retail transformation delivering over 50,000m2 of retail, as well as a new library, gallery, offices, restaurant dining precinct and a vibrant world-class town square. The redevelopment integrates with the newly redeveloped Ringwood rail and bus interchange and the existing commercial and retail environment. It provides the community with an unrivalled experience that will lead to the revitalisation of the region and be a gateway to the Yarra Valley.
$665m retail transformation
50,000m2 of retail space
Our contribution
Innovation was at the forefront throughout the project with a focus on:
facilitating new ways of engaging with the built environment
facilitating new relationships between retailers and community
increasing asset value through sustainable community relevance.
Turner & Townsend Thinc was engaged by QIC GRE in 2013 as project managers and as superintendent of the building contract across all components of the project. The team earned an exceptional reputation for delivering QIC's vision for this asset, working closely with all team members, government and the community in a high performance team environment.
Light Rail Network, Canberra
Turner & Townsend
---
Attracting people, business and investment.
The Australian Capital Territory (ACT) government is embarking on the Canberra light rail project.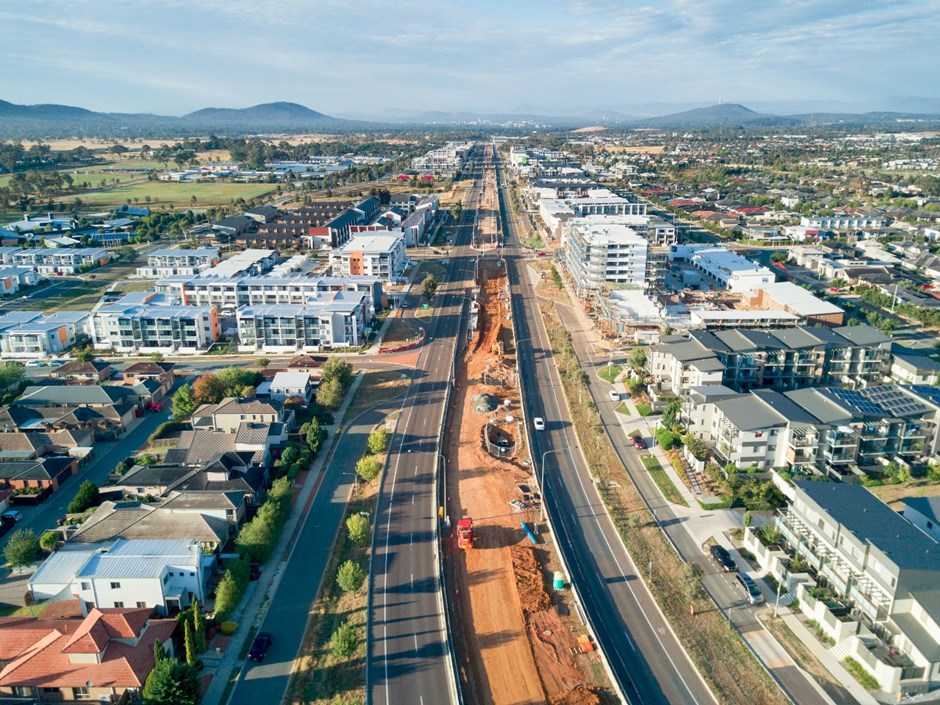 Date started: 2014
Completion date: Ongoing
Client's requirements
The first stage of this is a 12 kilometre service along one of Canberra's busiest and fastest growing corridors from the city centre to the developing suburbs of Gungahlin and construction is already underway. Stage two will be the city to Woden corridor as the next stage in the development of the network.
The new light rail network will transform Canberra city and surrounds by providing high quality, reliable and convenient public transport that will attract people, business and investment. Canberra Light Rail will encourage smarter land-use and create a transport system that puts people first and caters for the needs of the ever-expanding city into the future.
Stage one of the new light rail network is being delivered through a Public Private Partnership (PPP) model of design, construct, finance, maintain and operate. The concession period is 20 years.
6 minute intervals during peak hour
207 total capacity of the vehicle passengers
+3,500 new jobs supported
Our contribution
Turner & Townsend has been engaged in both a cost and commercial management and project management capacity. Initially this involved the formulation of detailed cost estimates to support the project's business case. It then evolved to include the service of interface management for the utilities and constructability and procurement advice for stages one and two.
We were responsible for providing a constructability report detailing key implementation strategies, value engineering and resource requirements in advance of the main PPP works. This report was required as part of the EIS. The proposed construction staging is also critical in developing a traffic and transport management strategy to minimise impact on Canberra during the construction of the Light Rail.
The role requires the preparation of a constructability report and associated staging plans so that the public private partnership contractor and key stakeholders can understand the scope, complexity and traffic management requirements of the project. This report will also inform the preparation of the EIS.
We have recently been appointed on stage two for cost planning for the final business case following a public tender process. Our role on stage two includes options appraisals and specialist advice to support risk modelling.
New Performing Arts Venue
Turner & Townsend
---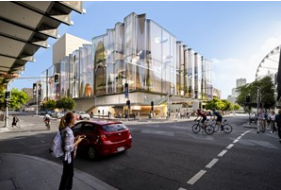 Building a new state of the art theatre for Queensland.
The New Performing Arts Venue will meet growing audience and tourism demand, strengthen Brisbane's cultural tourism offering and create new employment opportunities.
Location: Brisbane, Australia
Date started: 2018
Completion date: 2022
Client type: Real estate
Key services: Cost and commercial management
Client's requirements
The Queensland Government & Queensland Performing Arts Centre (QPAC) have committed to a budget of $150m for a purpose built new 1,500 seat performing arts venue on the existing QPAC site in South Brisbane.
QPAC currently schedules over 1,300 performances each year and welcomed 1.5 million people through its doors in 2017/18. With the New Performing Arts Venue, QPAC will offer the potential to host an additional 300,000 visitors each year.
Our contribution
We have been engaged to provide end-to-end cost and commercial management services for the duration of the project which includes, but is not limited to, feasibility cost planning, procurement advice for principal consultants and management contractor as well as post contract cost management services.