We constantly embrace change and never stand still; as a result, we are on the search for our next generation of brilliant employees.
At Wood, we don't just look for degree classifications. We believe enthusiasm, personality, commitment and creative thinking are just as important
We constantly embrace change and never stand still; as a result, we are on the search for our next generation of brilliant employees.
Past Wood Graduate Hiring Statistics
If you're interested in working at Wood, understanding when they have opened up applications for their graduate programs, graduate jobs and internships is helpful knowledge to have so you know when you might need to apply. Use the below information to see when Wood hires graduates, but more importantly what graduate degree's and other student attributes they target for their jobs.
---
Disciplines
Accounting (20%),

Architecture (20%),

Construction (20%),

Engineering (40%),

Engineering Chemical Processing (20%),
Work rights
Australian Citizen (100%),

Australian Permanent Resident (100%),

New Zealand Citizen (100%),
Past Wood Graduate Programs
Check out some of Wood's past jobs they have posted on GradConnection over the last 12 months. Understanding the details about what a graduate employer is looking for well before applications have opened can sometimes be the edge you need to secure your first graduate program.
---
At Wood, we do not just look for degree classifications. We believe enthusiasm, personality, commitment, and creative thinking are just as important.
We constantly embrace change and never stand still; as a result, we are on the search for our next generation of brilliant employees.
We constantly embrace change and never stand still; as a result, we are on the search for our next generation of brilliant employees. We have fantastic two opportunities to join our Finance & Administration teams in Melbourne & Perth for our 2022 graduate program.
Wood is an international multi-discipline design consultancy firm which offers multi-discipline engineering consulting services, specialising in buildings and critical infrastructure for facilities that need to maintain operability and functionality through reliability, redundancy, flexibility...
At Wood, we do not just look for degree classifications. We believe enthusiasm, personality, commitment, and creative thinking are just as important.
Wood is a global leader in engineering and consultancy across energy and the built environment, helping to unlock solutions to some of the world's most critical challenges. We provide consulting, projects and operations solutions in more than 60 countries, employing around 45,000 people.
What we do?
We tackle a wide range of complex challenges, sharing new and innovative ways of working to enhance the performance of a number of our clients. We provide a number of products and services including:
Oil & gas is one of our key core markets and we are active in all the major oil & gas centres around the world.
Upstream
Downstream
Midstream
Chemicals
Wood helps customers meet complex infrastructure demands through cost-effective and flexible solutions that sustainably provide life's necessities worldwide.
Transportation
Water
Built environment.
Wood provides value-driven environmental and engineering solutions for government customers worldwide.
Defence
Marine
Government agencies
Industrial & manufacturing
Wood is an experienced industry leader in the industrial and manufacturing sectors. We deliver the full life cycle of services to fit our clients' needs.
Aerospace
Automotive
Food & beverage
Life sciences
Pulp & paper

Mining
We provide project-specific services across the entire life cycle of mining and minerals projects across a wide range of commodities.
Base metals
Precious metals
Industrial minerals
Other minerals

Power
Wood provides full service to the electric power generation industry with engineering, procurement, and construction (EPC) capability.
Conventional power
Renewables
Transmission & distribution
Industrial power
Hydrogen
Take a closer look at the sectors that Wood operates in here Wood Sectors
Graduate Program
Our Graduate Development Program is designed to open up a world of possibilities for you. You'll get to work on ground-breaking projects, enjoy quality mentoring from top professionals, and be exposed to all sorts of challenges with individually tailored support to ensure you succeed.
Graduate Program applications Open: Monday 22nd February 2021
Applications close: Sunday 28th March 2021
Job Offers issued: June/July 2021
PROGRAM STRUCTURE
Rotate through variety of projects to help develop both technical and behavioural skills. The program is competency based and therefore the time it takes to complete it will depend on skills and effort put in and the way they learn.
Our two-year program will consist of seven components:
1. Orientation program
The Wood journey begins with a three-month orientation program, which includes:
2-day induction
corporate induction (company information, HR, HSE) 
project/function inductions to understand how functions and projects work together
probationary review and objective setting discussion
2. Graduate short-course program
Our Graduate Development Programme includes a number of compulsory training modules delivered as workshops. Modules on offer include Communication Skills, Project Management Essentials and Presentation Skills. Successful completion of these modules will lead to a Certificate 4 in Project Management.
3. Technical training
In addition to the short-course program, professional development will be supplemented by specialist technical training in areas determined by the project and/or discipline.
4. Professional development programs
Engineering graduates will have the opportunity to become a member of the Engineers Australia professional development program (PDP).
Designed to assist you become chartered, the program will provide you with support and guidance from Wood and Engineers Australia, including workshops, online support and learning materials. Engineers Australia Workshops will be held and will include information and writing sessions.
For non-engineers, we'll provide the opportunity to achieve a relevant professional qualification.
5. Mentoring/Buddies
Graduates will be matched to an experienced Wood employee who will provide advice and guidance on how to reach their full potential. Buddies will also be assigned to new graduates. Buddies usually come from our 2nd year graduates.
6. Developing Professionals Network (DPN)
DPN is the name given to our global graduate community. The Australian chapter of he DPN is administered by a panel consisting of management representatives and representatives from the various graduate year groups across Australia. The aim of the DPN is to assist Wood in improving the graduate program, to seek out opportunities for graduates and to promote social/networking events.
At Wood, we don't just look for degree classifications. We believe enthusiasm, personality, commitment and creative thinking are just as important. Some of our early career employees share their top tips to help you through the application process. 
Meet Our Graduates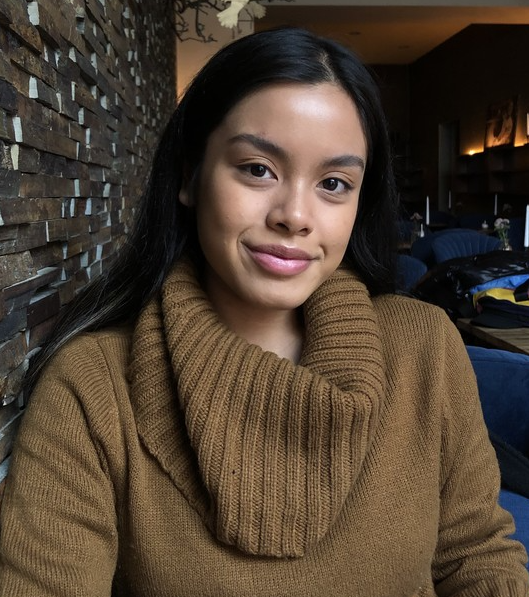 Aghnia
Degree: Bachelor of Public Health, Monash University
I chose to study Public Health due to my interest in promoting health at a large scale, as opposed to one-to-one patient interactions. Through industry experience gained within my final year of university, I was introduced to the world of Workplace Health and Safety and decided that it was the career pathway I wanted to pursue. I want to ensure that individuals can come home safely from their respective work environments.
Wood as a multinational company has offered me a wide range of opportunities across the Asia Pacific region. Not only that working at Wood has given me the exposure to different industries (oil & gas and water to name a few!), I have also had the opportunity to work with talented individuals across different countries. As a Graduate Health, Safety and Environment (HSE) Advisor, I have been involved in tasks such as assisting in health and wellbeing initiatives, participating in audits and inspections and the review and update of key documents.
My favourite aspect of being a graduate at Wood is the amount of support I have been given by colleagues as well as learning from their wealth of experience. Working closely with Wood's Developing Professionals Network has also allowed me to connect and learn from fellow colleagues in early stages of their career.
To summarise, my journey here at Wood has been extremely rewarding so far!
---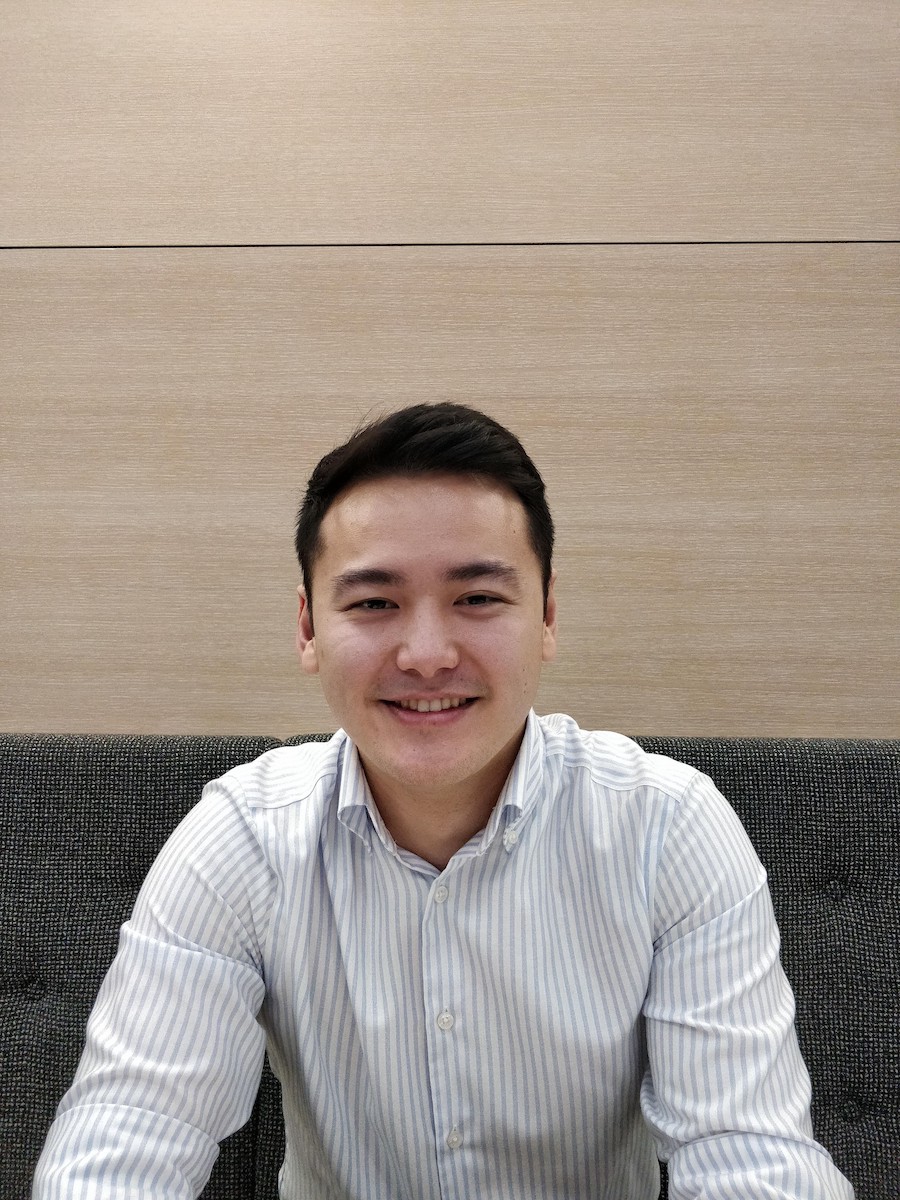 Anthony 
Bachelor of Engineering – Mechanical (Hons)
Bachelor of Business – Finance
I haven't always known where I wanted to end up later in life (and if I'm being completely honest, I still don't!), but I do know I enjoy working with others to solve problems and develop innovative solutions. Wood have provided an environment to explore my interests across a range of industries and locations to grow both professionally and personally.
I began my journey with Wood as an undergraduate engineer in the Brisbane office, working within the Asset Performance Optimisation team. The team is responsible for working closely with our clients to manage the performance of their assets. Due to the team's strong consulting approach I have gained exposure to all stages of the project lifecycle, from initial engagement and proposal development through to delivery and continuous improvement. I have also been fortunate to work at client offices and sites (and an offshore platform!), which have given me invaluable practical experience. This journey has led me to the Melbourne office where I am now a Graduate Rotating Equipment Engineer.
Above all else, I am most excited by the opportunities to meet and work with talented and compassionate people across the global Wood network. I hope to continue working with like-minded people and gaining exposure to the variety of challenging projects Wood has to offer as we move towards the energy transition.
Our Summer Vacation Program
Wood
---
Our aim is to give you a realistic look at what it is like to work at Wood; to develop an understanding of how we conduct our business and a chance to see how deeply we respect and adhere to our Values. You will have the chance to apply the knowledge that you have gained during your studies to exciting oil/gas & utilities projects, working with some of the industry's top engineers, designers, project managers and other subject matter experts.
The scheme will also provide you with the opportunity to grow your professional network and receive useful feedback on your time with us, to assist you with your studies and career planning.
Wood's internship program runs over the Summer Vacation for a period of approximately 12 weeks, from early December to late February. Internships are paid employment, and you will receive appropriate training and coaching to enable you to make the most of the experience. Those Interns that are identified as being well aligned to Wood's business and Values may be offered a place on our Graduate Program.
Our program runs full-time for 12 weeks and we offer:
Extensive on-the-job training, where we pay you for real, meaningful work
Early consideration for our 2023 Graduate Development Program, so you can line up a job before you complete your studies.
Access to a vibrant community of students and recent graduates. You'll have a dedicated current graduate as your buddy while you're on the program.
We aim for a smooth transition to Wood's Graduate Development Program, which plays an important role in building our long-term technical and leadership capabilities.
To be considered for our vacation program, you must be in your penultimate year of a relevant undergraduate or post graduate degree at an Australian university achieving a high credit/distinction average.
Applications for our 2021/2022 summer vacation program will open on Monday 2nd August 2021.
Meet Our Vacation Students
Wood
---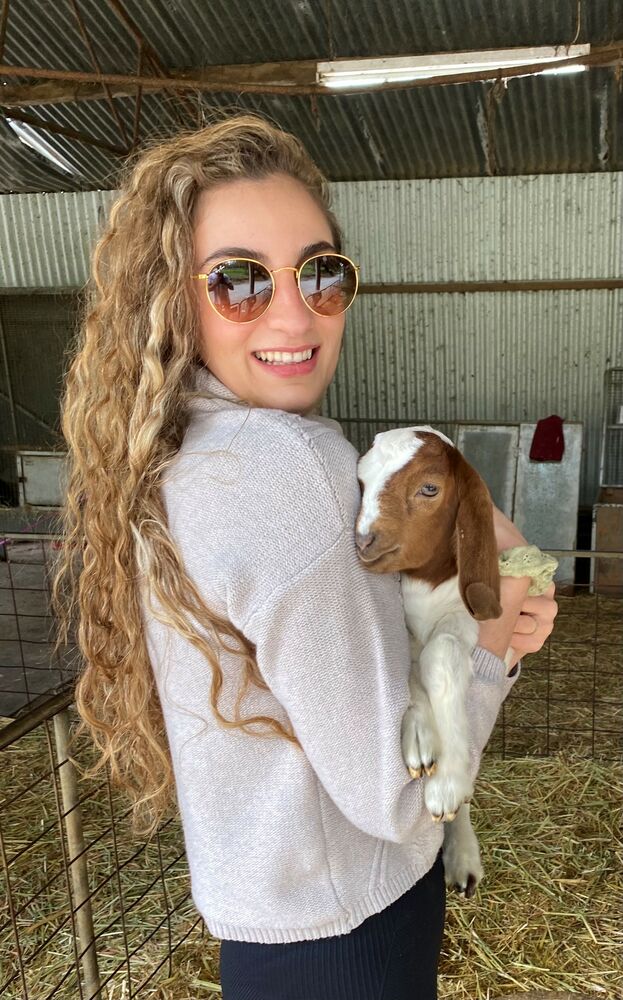 Sarah
1. Why would you recommend this program?
This program was the perfect opportunity to grasp a greater insight into the technical side of engineering, whilst obtaining practical hands on experience. You're given real projects which challenge you to think of more innovative solutions, this is matched by how supportive the team and leaders are to help guide you and take the time to explain any and all questions you may have. The vast range of projects and the diversity of Wood's portfolio gave me the opportunity to broaden my knowledge by either working on different contracts or simply learning about them. The vacation program experience at Wood showed me how open my career pathway is, and that a career in oil and gas can be largely expanded. At Wood you are not "locked into a boxed" you will have the chance to discover what you want to really do.
2. Why do you love coming into work each day?
Simply because I have a passion for engineering, and an appetite for challenges. I believe working in the oil and gas industry provides me with a balance of both.
What gives me with the drive and motivation to work contentedly at Wood, has to be the incredible work environment, and how I was entrusted to work on a real ongoing project.
I was made to feel a part of the team and given the opportunity to collaborate and provide ideas. My method of thinking and rationality was always supported by the team, which made the work condition that much more pleasant and inviting.
I love to learn new skills, and hone the skills I already possess, and wood provides the perfect environment in order to do so!!
3. How have you developed in this program?
Over the course of this program I have learnt about crucial operational aspects within process engineering. I have come to appreciate the intricate process and procedures that need to be followed when delivering time sensitive documents and projects. The program gave me unceasing opportunities to develop myself as a professional engineer, it allowed me to realize that a successful engineer isn't only about meeting deadlines, it's ensuring you can build professional relationships with your colleagues and clients alike. Working at Wood gave me the opportunity to develop my interpersonal skills. I was always encouraged to ask questions and actively participate throughout my vacation program, doing so built my confidence and gave me the chance to establish my technical skills.
---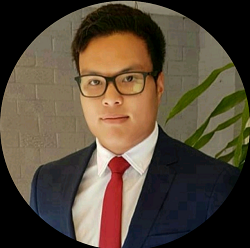 Eddie Le
1. Why would you recommend this program?
As a vacation student I felt that the skills and knowledge developed in university did not go to waste. The program provides students with real problems that requires team discussions, critical thinking and efficient work, which is perfect for anyone who is up for an interesting challenge. Being new to the Oil and Gas industry, Wood has guided me step-by-step in grasping the technicalities of the business, particularly the EPCM structure. As a student engineer, my vacation program was full of technical problems: from designing – to calculations – to optimisation of real systems. I would highly recommend the vacation program at Wood to anyone who wants to gain real experience in the industry straight from day one.
2. Why do you love coming into work each day?
Every day at Wood was thoroughly enjoyable for me, as the people here genuinely cared about my learning as a vacation student. From day one, I felt comfortable with asking questions and requesting assistance, and I think the opportunity to freely question is critical to anyone's learning. The people around me were always willing to spend a bit of their time to ensure that I fully understood the task at hand, so that I could contribute effectively in getting jobs done. The community at Wood made it easy to look forward to coming in the following day – it will be an experience I will miss, and I hope to find myself back at Wood in the near future.
3. How have you developed in this program?
My confidence in approaching problems and people has particularly developed, and it was not a skill that was forced upon me at any point in this program. The program has helped me become more organised, more efficient at planning and better at identifying different routes around a given task. I've learned the importance of slowing things down and taking a 'breather', as before this program I would often find myself lost in a loop. I particularly found that my skills had developed in becoming clearer and more succinct in my communication, both written and verbal. When it came to producing formal documents, my team and supervisor thoroughly helped me in developing a tailored style of communication in the engineering industry. Overall, I have become a better version of myself and the vacation program at Wood is not an opportunity to miss out on.
Our purpose is to create sustainable value for our customers, our people, investors, and the communities where we live and work, using our collective energy to create a better tomorrow.
By embedding sustainability at the heart of Wood, we continually identify and assess the risks and opportunities of our business, to create sustainable value to our stakeholders, wider society, and environment we share.
At Wood we recognise the role we play in ensuring the future sustainability of our world.
We have a responsibility to manage the impact of our operations, in a way that allows the environment, society and economy to flourish, helping to ensure our business and the world are sustainable. Through living our values – Care, Commitment and Courage – sustainable action is something we do every day.
Our sustainability framework supports our vision of a sustainable future, outlining what sustainability means to Wood and why it is important to our business; To keep it simple, we have built our strategy around people, planet and profit.
People are the cornerstone of our business and most would say they want to work in a company they can take pride in, a company that cares about their wellbeing and the communities it impacts. We aspire to be a good citizen of the world; responding to the needs of our people and the communities where we operate, nurturing and supporting future generations.
We all share the same planet; it is therefore in our collective interests to take care of the environment around us. We aim to minimise our impact on the environment through conserving resource, reducing waste and emissions, and preventing environmental pollution. The world, at this moment, operates in a carbon-based economy but through growing our renewable energy services, in providing low and zero emission energy solutions, we are able to help our customers meet the challenges of tomorrow.
At Wood we strive to build sustainable practice into the challenges we face in our daily business, not only to minimise our impact but to tackle wider global climate change concerns and contribute to global sustainability goals.
We are not driven by the concept of 'Profit at any cost'.
Inspiring the workforce of tomorrow
At Wood we recognise our role in developing and supporting the workers of tomorrow. Like many others in our sector, we believe early education is key to promoting awareness and helping target the source of any potential future skill gap. Working with schools, colleges, and groups we develop and deliver activities that highlight STEM (science, technology, engineering, and mathematics) subjects in a fun and engaging way.
Wood is a global leader in engineering and consultancy across energy and the built environment, helping to unlock solutions to some of the world's most critical challenges. We provide consulting, projects and operations solutions in more than 60 countries, employing around 45,000 people.
Vision and values
So much of our success depends on feeling part of a team with people around us that we can rely on. What unites us is our values. They set the tone, help create our culture, give us one common set of principles and help us all have a great experience at work
Team Wood
You'll be challenged. You'll be encouraged to excel. You'll be given the opportunity to build a rewarding career. And you'll feel proud to be part of the team. You will be a part of a strong, global company shaping the future of the world's oil & gas, chemicals, environment & infrastructure, power & process, nuclear and mining markets.
Our people make it possible
Our people are our greatest asset. With over 45,000 of the sharpest minds working in over 60 locations we have a lot of incredible stories to tell. Why not find out more about the team at Wood who bring our vision and values to life. https://careers.woodplc.com/our-people
Diversity & Inclusion
Our aim is clear. To continue to create a great working environment where everyone can be themselves and achieve their full potential; we want our employees to feel comfortable to bring their whole self to work and ensure we all have a safe space to do this.
Our Employee Networks help us achieve this. As well as representing our diverse workforce, they help to increase teamwork, share best practice, and connect our employees across the globe.
Your career at Wood
We believe everyone at Wood has the opportunity to grow their career.
We do this by providing a range of learning resources and creating an environment where you gain insights and different perspectives from your colleagues, across a range of locations and sectors.
We also place huge importance on the partnership between employees and managers, we believe this helps everyone reach their full potential
Wood is fully committed to helping our customers meet the goals of energy transition and climate change. With our extended scope of services and strong industry base we have a broad view across the value chain for energy, resources, and manufacturing.
The pace of change in technologies to transform our current systems is exciting and compelling. We urgently need to explore every option in the quest to answer the many challenges of our changing climate and developing populations. This microsite has been set up to share some of our knowledge, experience, and success stories so that our partners and stakeholders can navigate the challenges of energy transition and build successful, sustainable businesses. 
Transforming the fossil fuel industry
High on the energy transition agenda is the need to reduce the environmental impact of fossil fuels. We need to move away from coal, reduce the carbon intensity of oil and gas, and apply more resource and investment to mitigating solutions like carbon capture and offset options.
Recently the UK passed a couple of major milestones – generating more power from zero carbon sources than fossil fuels and going two weeks without using coal to generate electricity. There is a long way to go yet but we are heading in the right direction.
Can we decarbonise the fossil fuel chain to remain viable for a post transition world?
Bridge solutions create the opportunity to step away from the more carbon intensive systems, and carbon capture offers the prospect of recovering harmful emissions and storing them permanently so they cannot affect our environment.
Optimising renewables
Beyond mitigation we have to develop alternative solutions at a scale that allows us to move into clean, fully sustainable energy systems. Renewables continue to grow in use but they are only part of the solution and there is plenty of room for improvement and development, we are working hard on the frontline to maximise the potential of these systems.
Wind power is ramping up significantly with large scale projects both on- and offshore. We are supporting some of the largest offshore projects in the world and using our innovative technologies to maximise the effectiveness of existing assets.
Solar systems are seeing a similar surge bringing costs down and opening up the potential for larger installations.
Solutions like hydrogen and developments in battery power will help solve the intermittency of some renewable sources.
The future of resources
Addressing the environmental impact of our activities is not confined to energy production and needs to address more than just the carbon output. Our wider business supports a variety of areas that can influence the environmental footprint of our industries. From assessing infrastructure and modernising cities to transitioning manufacturing to more sustainable methods and developing efficient factories that use less water as well as less energy, we are helping our customers to push the boundaries and create true sustainability in their businesses.
Taking a broad view of the issues and challenges around energy transition and climate change is a key part of our own sustainability plan to align our business in support of global causes and deliver a cleaner, brighter future for our stakeholders.
The site connects to our own stories and services as well as news from across the industry to offer thought provoking views and highlight emerging solutions. Categories will change as we generate more content, please bookmark this page or subscribe to our social media channels for updates https://www.woodplc.com/energy-transition