Wood Graduate Programs & Internships
Who are we and why do we exist?
We lead with people because that is who we are. And they aren't just any people, its remarkable people with the skills, intelligence, commitment, innovation, determination, care and courage to deliver the solutions the world needs.
We are trusted by clients. It's that trust that makes Wood the partner of choice, the go-to, the leader and the firm that benefits from repeat business, growth with our clients and a best-in-class indust…
View more
What happens after I apply?
Once we receive your application, it will be reviewed by one of our Early Careers team members who manage each of our regions. If your application is shortlisted, we will get in touch with you for a Video Interview, where you'll get the chance to introduce yourself and make another positive impression on both our Early Careers team and hiring managers.
Here are some great tips to get you on the right foot.
Cover letter


A cover or "covering" letter sells your resume to the recruiter or employer and is not merely a repeat of your resume
Whilst your resume underlines your work history, current responsibilities, achievements and education, the cover letter is designed to pique the interest of the reader encouraging them to find out more
It explains why you're applying for the job, showcases the key points from your resume and includes…
View more Wood has no active opportunities at the moment.
See who's currently hiring with our Job Search!
Search for jobs
With 35,000 professionals, across 60 countries, we are one of the world's leading consulting and engineering companies operating across Energy and Materials markets.
The three pillars of our strategy are:
Inspired culture - Creating a great place to work.
Performance excellence- Results focused and delivering for clients.
Profitable growth - A higher-grade business portfolio.
The three pillars of our strategy are the bedrock of our success and aligned to the greatest needs of our three primary stakeholders - our people / our clients / our shareholders
As a graduate, you will be placed into one of our three business units of:
Delivering the client's ultimate objectives from green to green
Wood's Consulting business unit is a global, end-to-end, multi-sector specialist consultancy, trusted by clients to provide the innovative solutions and delivery excellence needed to solve today's most complex challenges and maximise value across the asset life cycle. As the spearhead for the future of Wood and its role in a changing world, we are leading Wood's strategic growth in energy transition and sustainable infrastructure development across a variety of end markets including oil & gas, hydrogen, power, renewables, chemicals, minerals and life sciences.
We are experienced in cross-sector innovation, marrying the power of data and digital with our deep domain and asset knowledge. Our specialised decarbonisation solutions help clients reduce their environmental impact and emissions from carbon intensive industries including hydrogen technology partnerships, industrial integration and carbon capture and storage.
Powered by a diverse, high-performing workforce of leading technical experts and project advisors, we analyse, assess, evolve and operate/optimise assets, facilities, and infrastructure that is more productive, efficient, reliable, and resilient for a changing world. 
Wood's Operations business delivers integrated, agile and intelligent solutions to manage our clients' assets.
Drawing on a rich heritage in conventional energy, we are making a difference in a broad range of industries including transportation, power generation, water, pharmaceuticals and government infrastructure.
Across more than 20 countries, our 15,000 strong team delivers solutions to optimise our world's critical assets. From maintenance, modifications, brownfield engineering, asset operations and management to completing the lifecycle with decommissioning.
Partnering with our clients, we unlock transformative solutions to reduce carbon emissions, increase efficiency through technology deployment, and deliver exceptional and predictable results.
The preferred partner for delivering digitally enabled capital investments with low carbon solutions.
Wood's Projects business unit specialises in delivering predictable and consistent results in high complexity projects that include new technology, challenging construction logistics and, or sheer scale. Just like the nature and expansiveness of our sectors, so is our Projects business, in its solutions, abilities and global track record. Across any major capital project lifecycle, we provide a full suite of solutions from program and project management, to engineering and design, procurement, construction and project delivery.
Powered by a global team of more than 12,000 people, we deliver some of the world's boldest and most critical projects in many diverse and evolving sectors. In Australia, the Projects business unit focusses on mining & minerals.
Here what our senior leaders have to say about our graduates:
Ralph Ellis – President Operations, APAC
Our graduates are an investment in our future, both technically and as role-models and leaders, they bring inquisitive minds, fresh ideas and energy to help drive change in a continuously evolving world.
Greg Hayes - Senior Vice President, Mining & Minerals, Australia
As our Mining and Minerals business transitions towards battery and magnet minerals we are being challenged with more complex flowsheets and projects. Graduates are a great way for us to drive this change in our business.
What happens after I apply?
Once we receive your application, it will be reviewed by one of our Early Careers team members who manage each of our regions. If your application is shortlisted, we will get in touch with you for a Video Interview, where you'll get the chance to introduce yourself and make another positive impression on both our Early Careers team and hiring managers.
Here are some great tips to get you on the right foot.
Cover letter


A cover or "covering" letter sells your resume to the recruiter or employer and is not merely a repeat of your resume
Whilst your resume underlines your work history, current responsibilities, achievements and education, the cover letter is designed to pique the interest of the reader encouraging them to find out more
It explains why you're applying for the job, showcases the key points from your resume and includes relevant additional information
A good cover letter should be between 200 to 250 words in length

Resume


Ensure cover letter is addressed to the correct employer (yes this does happen!)
Check spelling
Attach requested documents
Make sure your resume is in reverse chronological order (your most recent position comes first)
Try to keep it to only a few pages
Address any application specific criteria
Trash the objective (Generic, waffly, and hideously boring – ditch that career objective at the start of your resume)
Forget crazy fonts, formats or happy snaps (Black and white, size 11, Times New Roman, Arial, Tahoma or Calibri please)

Interview


Be yourself – not over rehearsed
Do the research – company/industry/interview techniques
Body language
Dress - dress for the job you want.
Be engaging with the interviewers highlight your leadership and teamwork skills
Be thoughtful with your answers
Be authentic, concise, and upbeat
Prepare smart questions - Interviews are a two-way street. Employers expect you to ask questions: they want to know that you're thinking seriously about what it would be like to work there. Here are some questions you may want to consider asking your interviewers:

Can you explain some of the day-to-day responsibilities for this job?
How would you describe the characteristics of someone who would succeed in this role?
If I were in this position, how would my performance be measured? How often?
What departments does this teamwork with regularly? How do these departments typically collaborate? What does that process look like?
What are the challenges you're currently facing in your role?
How to Prepare for an Assessment Centre
The other candidates you will be with should not be considered as direct competition as assessors will be evaluating you on how you can work in a team, communicate with others, and show leadership skills. You will be given a problem to solve as a group in these exercises. Throughout these group activities, there are a few things that you should keep in mind.
Be assertive, not dominant
Stay focused
Be supportive
Be original
At an assessment centre, it is also important to stay professional as you will be evaluated and are expected to behave and wear appropriate attire throughout the assessment centre. During the time at the assessment centre, the first way you can make a good impression is to arrive on time and make sure your phone is silent to avoid disruptions during assessments.
Another way to create good impressions are during the breaks. Take your time and opportunity to start a conversation with other candidates, staff members, and even our assessors. This is the time you can introduce yourself and even strike a conversation about Wood and industry challenges. Other than trying to stand out during the assessments, also find ways to stand out during breaks.
Remember, you are being assessed as soon as you walk through to reception so it's important to be polite and courteous to our reception staff. We often ask reception for feedback on candidate behaviour whilst they are waiting.
At Wood, you will have the opportunity to make a real impact with an organisation that truly cares, from industry challenges to making a difference in the communities in which we operate.
What should you expect?
Opportunities for learning and development
Competitive compensation and benefits
A positive and inclusive work culture
Opportunities for advancement and career growth
Support for work-life balance
Access to mentoring and guidance
Access to a diverse and talented team
Opportunities to work on meaningful and impactful projects
A clear and transparent performance evaluation process
Access to training and professional development resources
Global mentoring program
Attend lunch & learn sessions and social activities which are arranged by our graduate network
Flexible work hours, the option to work from home or remote work options, to accommodate your needs and lifestyle
Health and wellness program such as discounted gym memberships, mental health support, complementary income protection insurance and discounted health insurance.
Employee perks and discounts such as our employee discount shopping site
Our Graduate Development Program is designed to open a world of possibilities for graduates. They'll get to work on projects, enjoy quality mentoring from top professionals, and be exposed to all sorts of challenges with individually tailored support to ensure they succeed.
Program Structure
Rotate through variety of projects to help develop both technical and behavioural skills. The program is competency based and therefore the time it takes to complete it will depend on skills and effort put in and the way they learn.
Our two-year program consists of seven components:
1. Orientation program
The Wood journey begins with a six-month orientation program, which includes:
Global graduate induction over 5 months/2hrs a month 
project/function inductions to understand how functions and projects work together
probationary review and objective setting discussion
2. Graduate short-course program
Our Graduate Development Program includes several compulsory training modules delivered as workshops. Modules on offer are:
How to build your network
Presentation skills
Growth mindset
How to make friends and influence people
Thinking & Problem Solving
Emotional Intelligence
Graduates commence study for a Certificate 4 in Project Management in Year 2 however this is not a mandatory requirement.
3. Technical training
In addition to the short-course program, professional development will be supplemented by specialist technical training in areas determined by the project, function and/or discipline.
4. Professional development programs
Engineering graduates will have the opportunity to become a member of the Engineers Australia professional development program (PDP).
Designed to assist you become chartered, the program will provide you with support and guidance from Wood and Engineers Australia, including workshops, online support and learning materials. Engineers Australia Workshops will be held and will include information and writing sessions.
For non-engineers, we will provide the opportunity to achieve a relevant professional qualification.
6. Mentoring/Buddies
Graduates will be matched to an experienced Wood employee who will provide advice and guidance on how to reach their full potential. We have a global mentoring scheme meaning that mentees and mentors can be matched from anywhere around the world.
Buddies will also be assigned to new graduates. Buddies usually come from our 2nd year graduates although they can also be more experienced employees.
7. Developing Professionals Network (DPN)
DPN is the name given to our global graduate community. The Australian chapter of the DPN is administered by a panel consisting of management representatives and representatives from the various graduate year groups across Australia. The aim of the DPN is to assist Wood in improving the graduate program, to seek out opportunities for graduates and to promote social/networking events.
What we look for
At Wood, we don't just look for GPA/WAM scores. 
We believe enthusiasm, personality, commitment, curiosity, and creative thinking are just as important.
We can teach:
Microsoft Office
Business Acumen
Technical Skills
Time Management
Communication
Systems & Processes
We can't teach:
Character
Enthusiasm
Energy
Curiosity
Attitude
Loyalty
Dedication
Kindness
We hire for character, anything else can be taught.
Graduate applications open via our website in March of each year and are open for 4 weeks for commencement early in the following year.
Undergraduate applications (Vacation Students/Interns) open via our website in August of each year for commencement in December of the same year for a 12 week period over summer.
We look for similar attributes as we do for graduates because at the end of the vacation program you might get an offer for a graduate role so you can line up a job before you complete your studies.
Our program runs full-time for 12 weeks, and we offer:
Extensive on-the-job training, where we pay you for real, meaningful work
Access to a vibrant community of students and recent graduates. You'll have a dedicated current graduate as your buddy while you're on the program
Attend lunch & learn sessions with senior leaders or technical experts
Webinars on arrange of personal development topics
FUN!
Our summer vacation program can take one of two paths:
Deliver a small project within the twelve-week vacation program period under the guidance of a more senior employee
Shadow employees and learn what they do, attend meetings and deliver small packages of work under guidance.
On the last day of the vacation program, all students are required to deliver a presentation to senior leaders, buddies and team members on what they've learnt, challenges they faced and also a chance to celebrate the conclusion of the vacation program.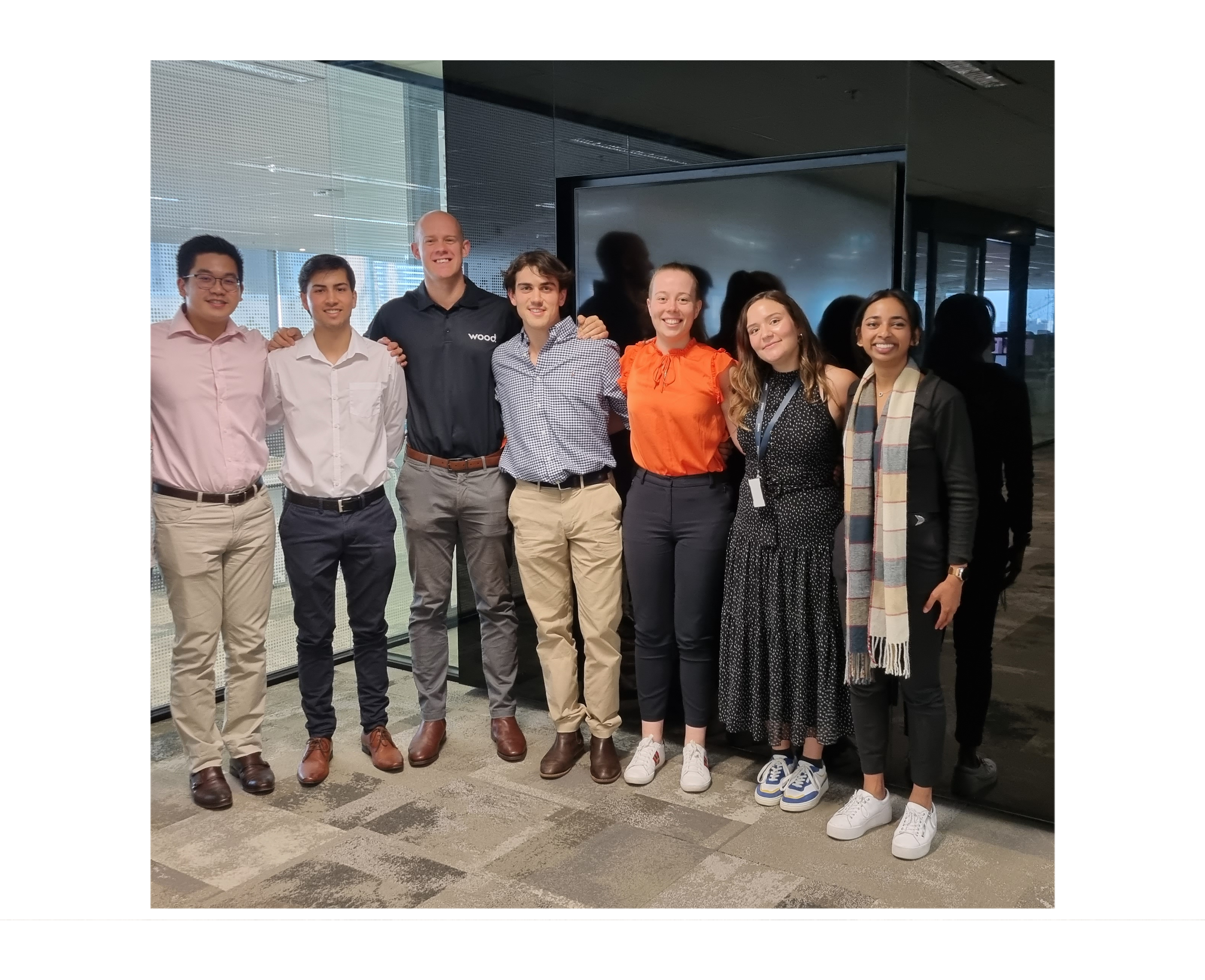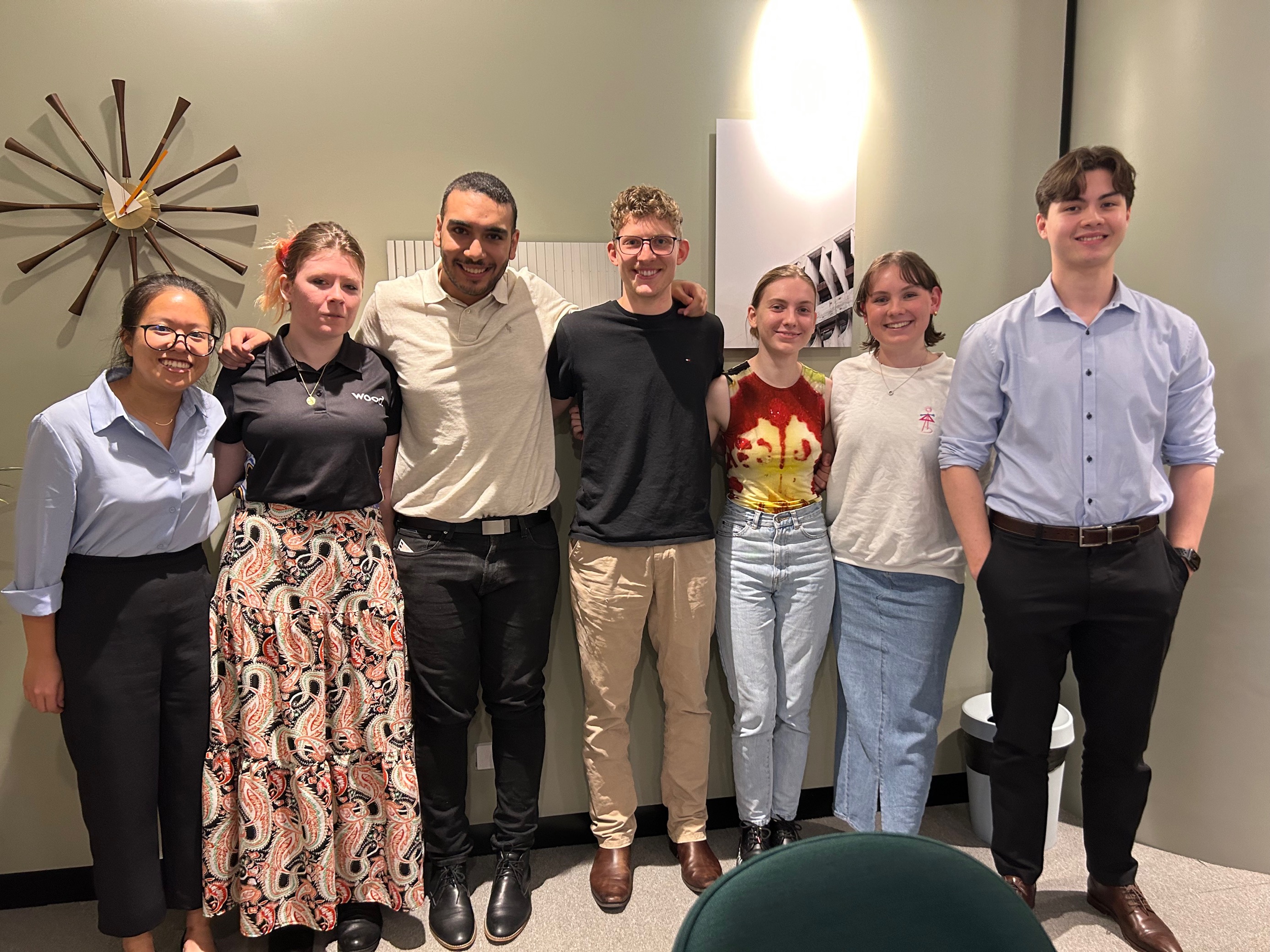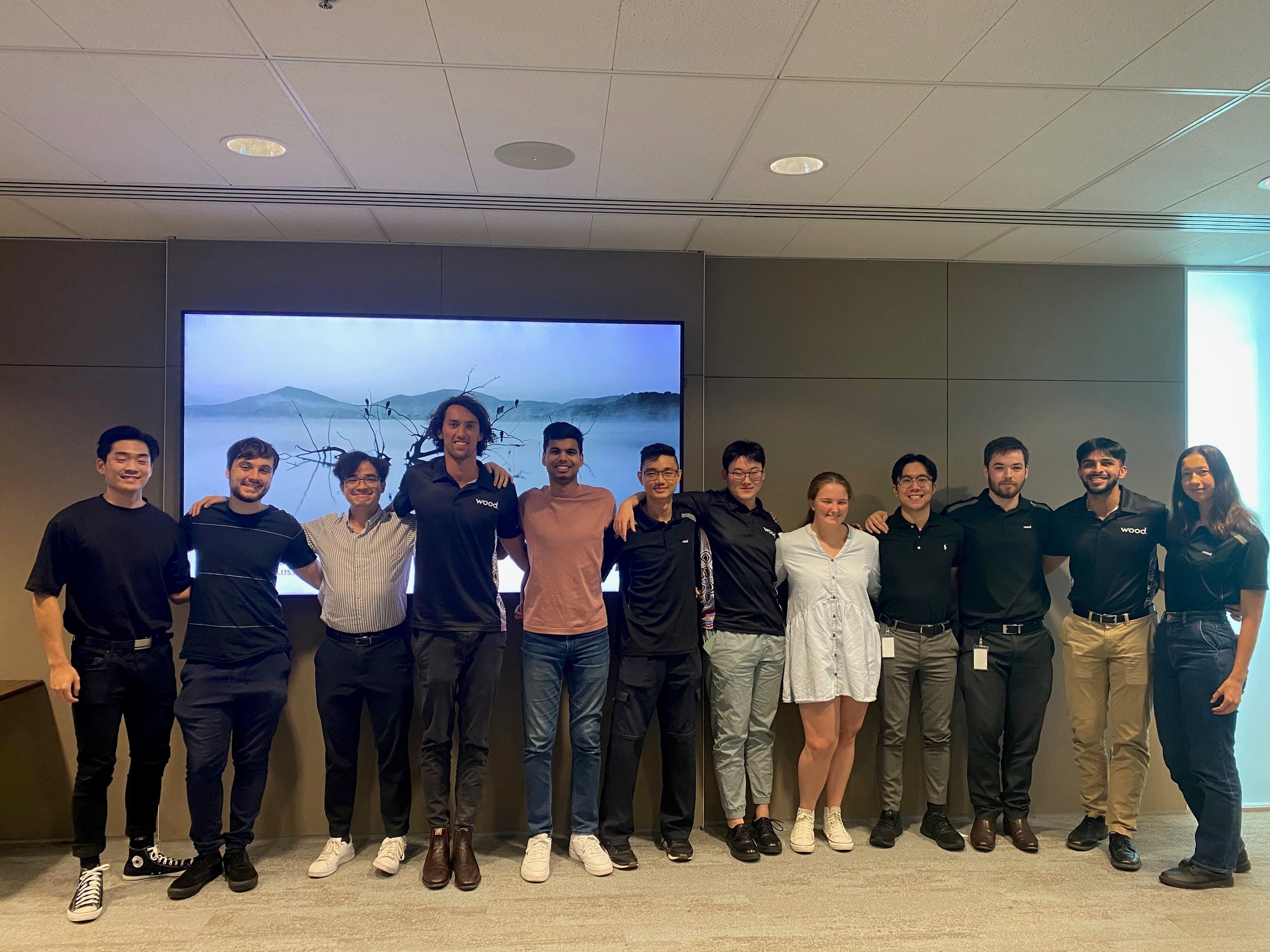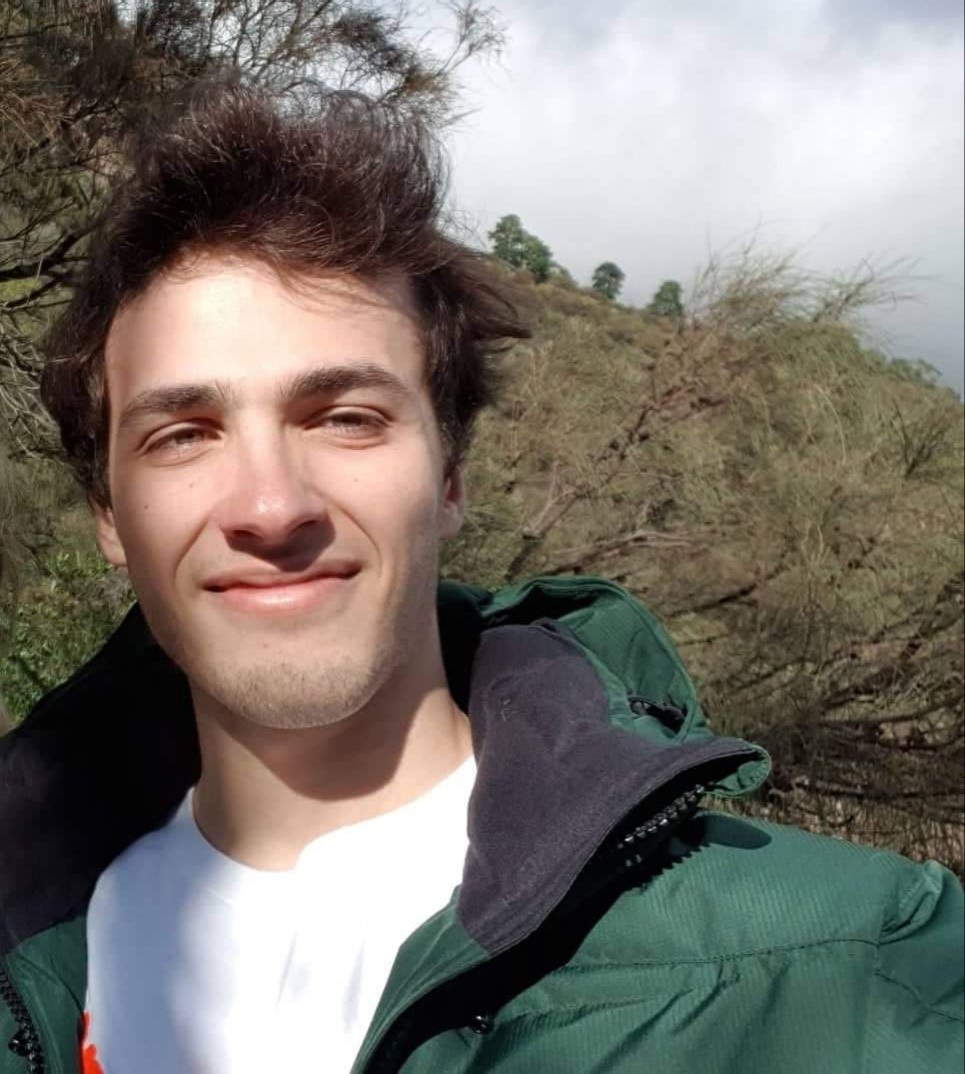 Meet Thomas, a Graduate Process Engineer in our Operations team. Being based in Perth, he works alongside an experienced team of process engineers and interacts with other disciplines daily to help deliver unique solutions.
Thomas completed a Bachelor of Chemical & Pharmaceutical Engineering (Honours) at the University of Adelaide.
Follow Thomas as he walks us through a day-in-the-life in our Process team! 
06:30 am:
I wake up, shower, eat a light breakfast, and get ready for work. I attempt to stay off of social media for the first hour of my day. 
07:30 am:
I walk to work and once I arrive check my emails to plan my day. I set myself tasks for the day and head out with my team for coffee at a café nearby. Whilst waiting for my coffee, I discuss weekend plans with my team. When I come back, I read the "Word of the Day" one of my team members has posted on our Process Banter Group Chat on MS Teams. 
11:00 am:
No two days are the same. Today I worked on preparing presentation slides for an Alignment Review with the client on a project I have been working on. Whilst working through my tasks, I discuss with my team certain aspects of what I am working on for their input.
12:00 pm:
I message other grads from different disciplines on Teams and we meet up in the lunchroom. Most of us grads prepare meals, so we sit together at a large table and mingle. Some graduates use this time to go to the gym downstairs.
3:00 pm:
I find a spare room in my office to call my mentor for our fortnightly catch up over MS Teams. We use this time to catch up on life, discuss what I am working on, and use the last 15 minutes to go over a particular topic relating to Project Management as it is a keen interest of mine.
3:30 pm:
I set up a meeting with my lead to discuss the progress of my presentation and receive feedback for how to tailor it to the client's interests. I then go back and incorporate feedback prior to sending to other disciplines for their review and addition of slides.
5:00 pm:
I cross off the tasks I was able to achieve for the day and write up a rough idea of what I plan to complete tomorrow. I then head out of the office and head to my commitments outside work. Today is Jiu Jitsu.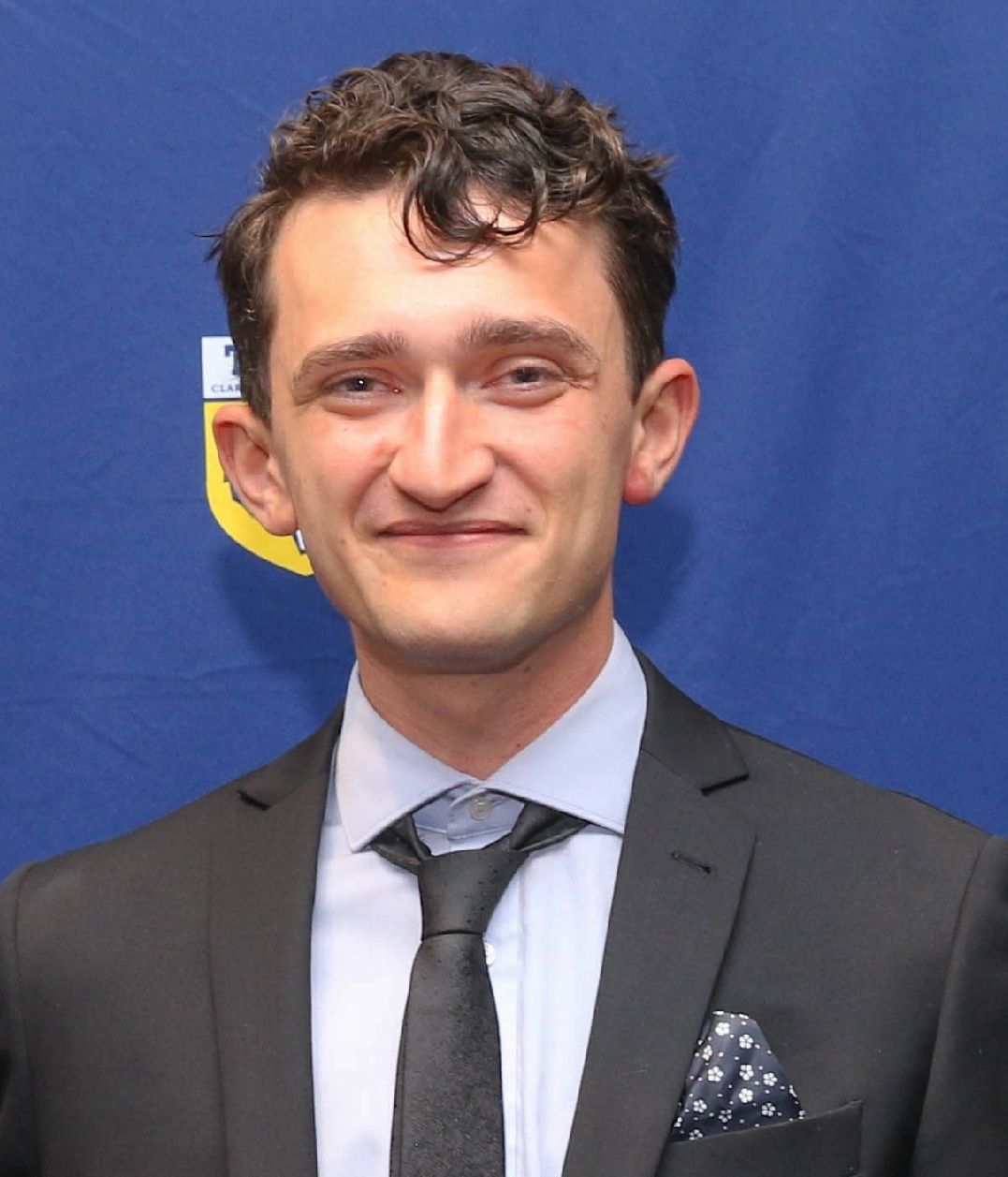 Jean Pierre 
Master of Electrical and Electronic Engineering
Why did you choose to work for us
When I first joined Wood, I was in my final year of university at UWA and I was provided the opportunity to work in a supportive team with a flexible working arrangement.
What is your favourite thing about your role 
Being exposed to a variety of projects requiring different skill sets has been the most interesting part of the graduate program so far.
What would be a tip for applicants
Never say no to an opportunity and have the courage to speak up, because there will plenty of…
View more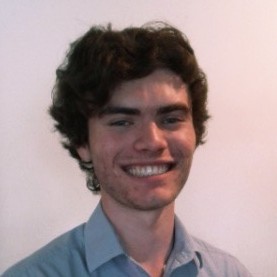 Jared 
Bachelor of Chemical Engineering/Bachelor of Science (Chemistry)
Why did you choose to work for us
Wood offered a better working culture and work-life balance than the other companies that I was considering.
What is your favourite thing about your role 
The great team in which I work. They are supportive, collaborative and I enjoy working alongside them and spending time with them.
What would be a tip for applicants
Investigate the differences between working for an operator and working for a consultant (i.e., Wood) and bring that understanding into the application process.
How are…
View more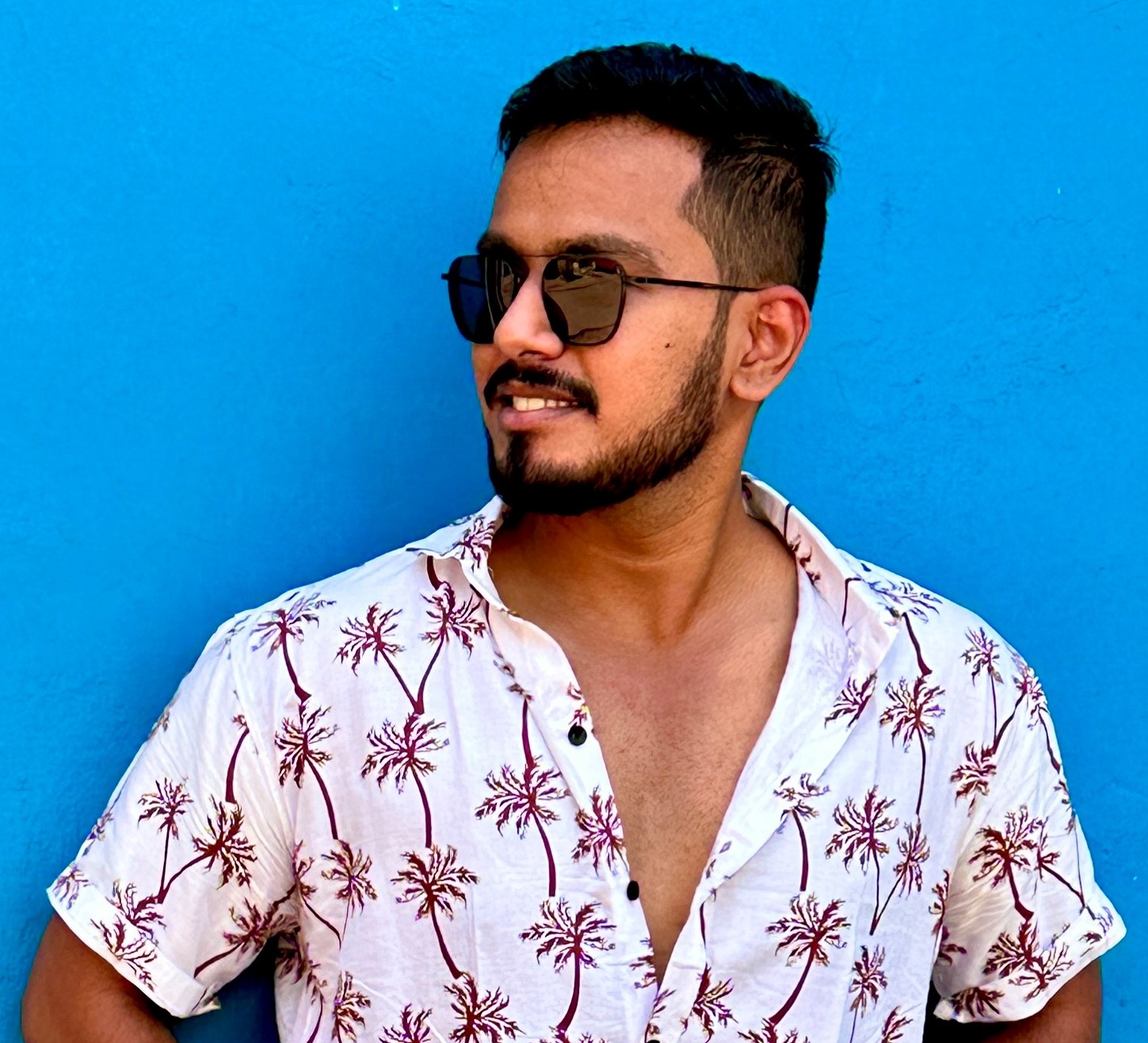 Kedar 
Master of Engineering (Technology and Management)
Why did you choose to work for us?
Ever since I graduated from my master's degree, it has been almost a dream of mine to work with Wood PLC. I remember being freshly graduated and looking at the jobs posted by Wood and saving them for later.
Wood has the organizational values that I resonate with the most. Having a healthy work environment where a graduate is supported to not just perform their current role, but also be supported to develop a skillset for the future that you want to make, is the most important thing for me.
Inclusivity is the othe…
View more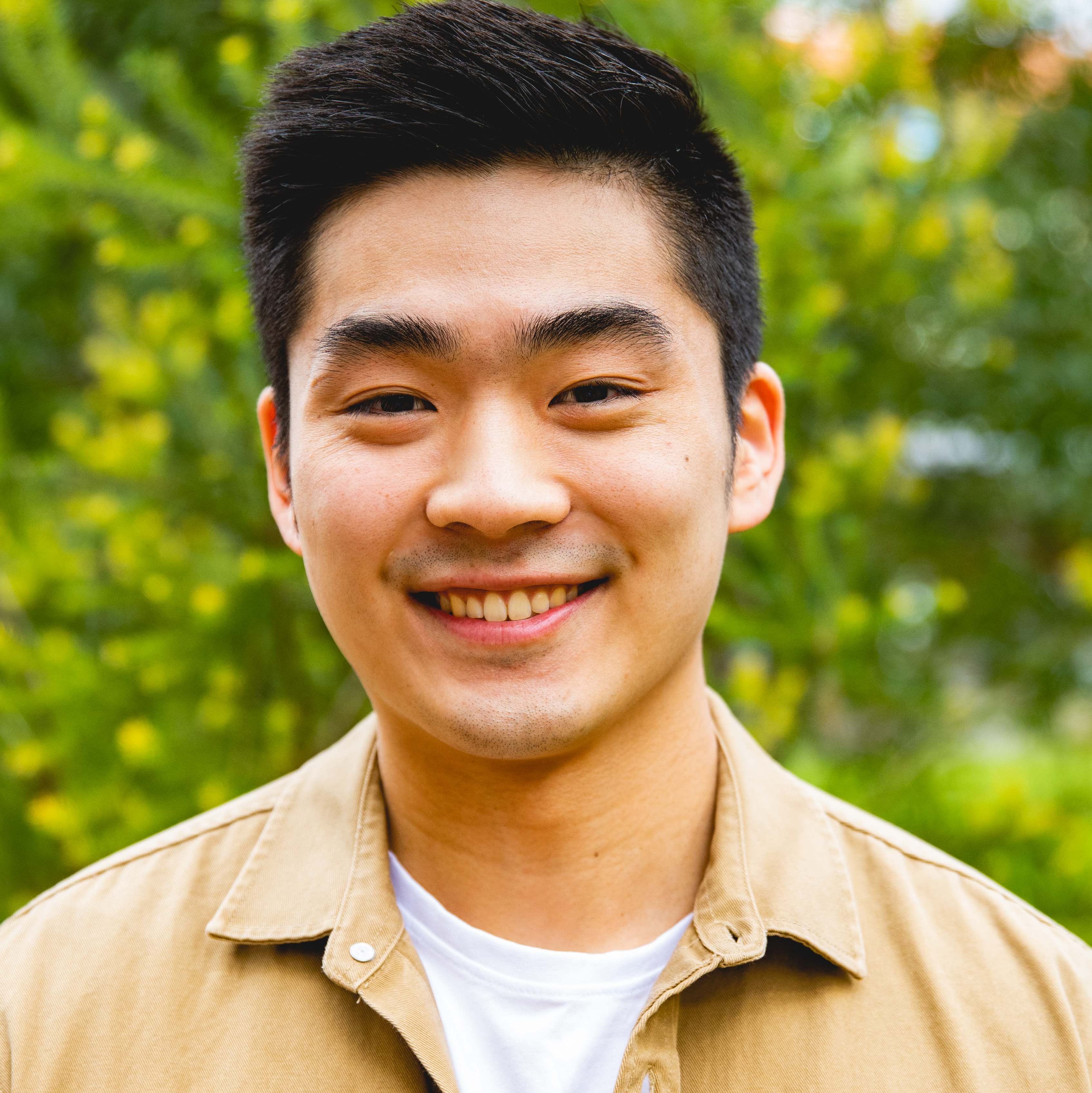 Raymond 
Bachelor of Mechatronics Engineering and Computer Science
Why did you choose to work for us?
After talking to friends and families who have worked in the engineering industry, the common notion was that in the early days of working in engineering if you want to prepare yourself for a better future, experience is more important than outstanding grades or money. To me, that was something that Wood can provide as they are a consultancy, there would be more opportunities to work with different vendors and clients to expand my skillset and gain that experience that will help shape my future.
What is your…
View more
We know that Wood is an awesome place to work, but do you? 
So, what's so awesome about us?
Graduate learning and development opportunities 
Whatever you're planning, we're right behind you.
Expect workshops, tailored APAC early careers webinars, a Certificate 4 in Project Management and more. You'll also get to join our global mentoring program so that you can be your best self and reach your highest potential.
Our early careers network also arrange a comprehensive calendar of lunch & learns where you can hear from senior leaders and technical experts. And don't forget about those social events!
Diversity & inclusion
We value, celebrate and welcome the differences we bring together. Their powerful combination makes us Team Wood.
Our focus is making Wood a great place to work, where all our people feel they belong, are empowered, and supported to succeed.
Our people are our unique fingerprint. The rich diversity of experience, expertise, backgrounds and beliefs we bring together globally, differentiates our business, powers our progress and enables our success.
We provide platforms that are inclusive of all and celebrate the diversity we bring together, our networks are a place for our employees to connect, learn, share views, tell us what we're doing well and recommend improvements to make Wood an even better place to work.
Employee discounts
Looking to purchase a new laptop or a holiday? As a Wood grad, you'll have access to a range of corporate discounts for brands including Air BnB, JB Hi Fi, The Iconic, Sephora and much more! 
Wood have also negotiated a number of other discounts which are available for our employees:
Bupa Corporate Health Insurance
Bupa Comprehensive Car Insurance (10% discount for Bupa Health Members)
Hertz Rental Car
Education Assistance & Study Leave
Employees pursuing a degree, diploma, certificate, or other key educational program from a recognised education institution or training provider may be eligible to request reimbursement for tuition and related fees and/or study leave.
Professional Memberships
Wood will reimburse one professional membership, registration, subscription, certification and/or license for all permanent and maximum term employees.
Income Protection
As an employee benefit Wood provides all permanent full and part time employees with Group Salary Continuance Insurance. This insurance provides you with a monthly income replacement benefit if you are unable to work as a result of being totally or partially disabled due to an injury or illness
Employee Assistance Program
Being part of the Wood family means you are part of a team that cares about your wellbeing. Cares that you have someone who listens. Cares that you have all the support you need to succeed. Cares about you and those closest to you. 
Our Wood Employee Assistance Program is part of our commitment to the wellbeing of our people. 
What is the Wood Employee Assistance Program?
From time to time, everyone experiences situations that affect their general wellbeing.  Our Wood Employee Assistance Program (EAP) is here for you at those times. 
The Service:
is free - no cost to you
is confidential
is available in your language
is available 24 hours a day,7 days a week, 365 days a year
available to members of your immediate household
can be accessed in multiple ways