We've been loving Airmeet as our virtual events platform - and we think you will love attending the events too! Airmeet offers a lot of exciting features for attendees to make your whole experience easy to use and engaging. Although virtual doesn't quite replace that in-person event feeling, Airmeet gets close!
NAVIGATING AIRMEET
Upon entering, you'll be greeted by the reception page, where you can use the top navigation bar to flick through the different activities on offer.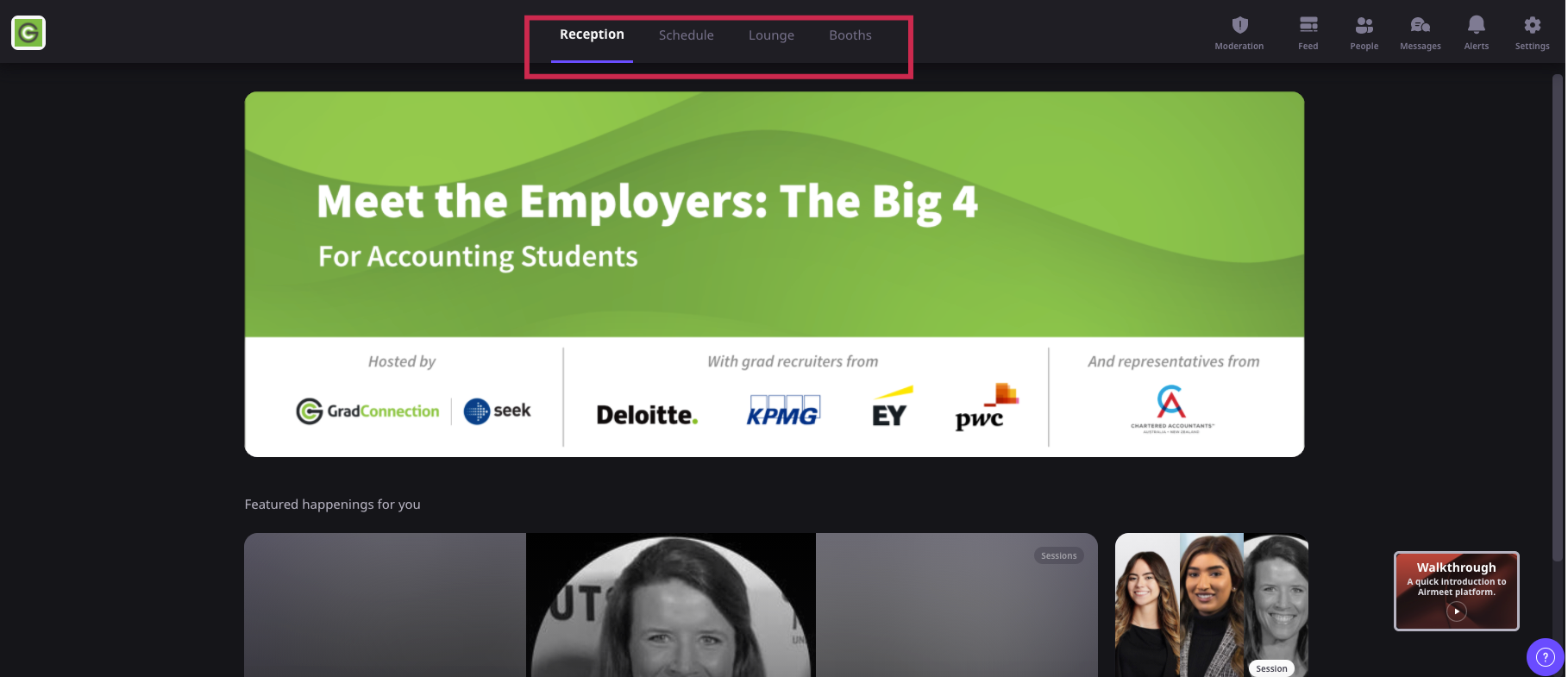 Start with the Schedule
Kick off on the schedule tab! Click 'Join Now' to enter the welcome and live sessions.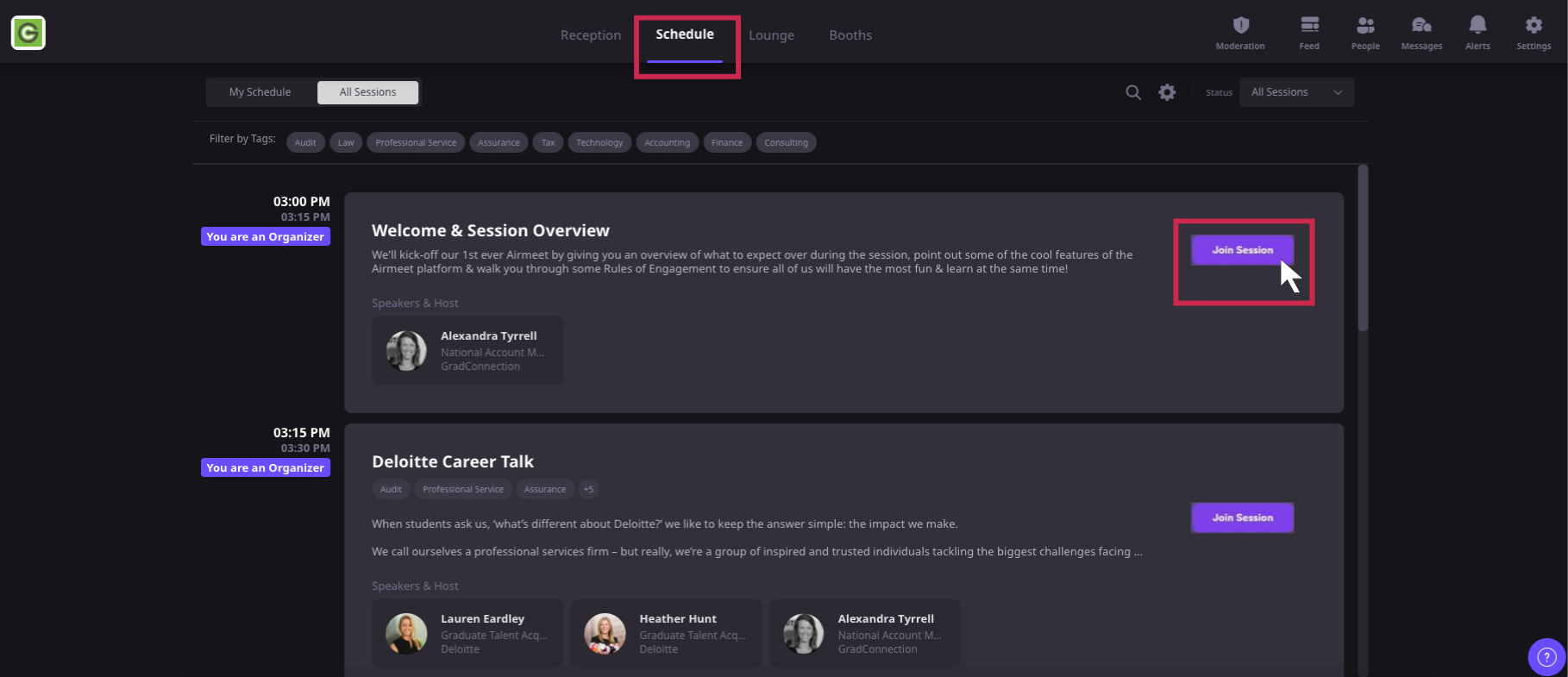 Live on Stage
You're in!
Raise Hand: located in the stage's bottom control bar, select if you want to interact with the speaker and host. If the host accepts your request, you'll 'share the stage' with the speaker and be visible to all participants.
Invite to the Stage: you can either 'Accept' or 'Reject' the host's invitation for you to come on stage as a speaker.
Ask a Question: Select 'Q&A' on the right hand side panel. Someone already asked the same question as you? Upvote it to help the hosts see the most commonly asked questions.
Chat: Engage in the public general discussion or private chat with a particular participant by hovering over their display image in the Attendees section and selecting direct message.
Take a Seat at the Social Lounge
Experience one of Airmeet's unique networking features, active before and after a live session and during session breaks.  
Each employer will have their own table with between 2-8 seats available. Click 'join' to be a part of the small breakout room with your own private table chat.
Feel free to mingle in and out of tables to find the conversation that suits you.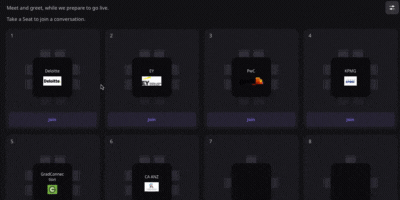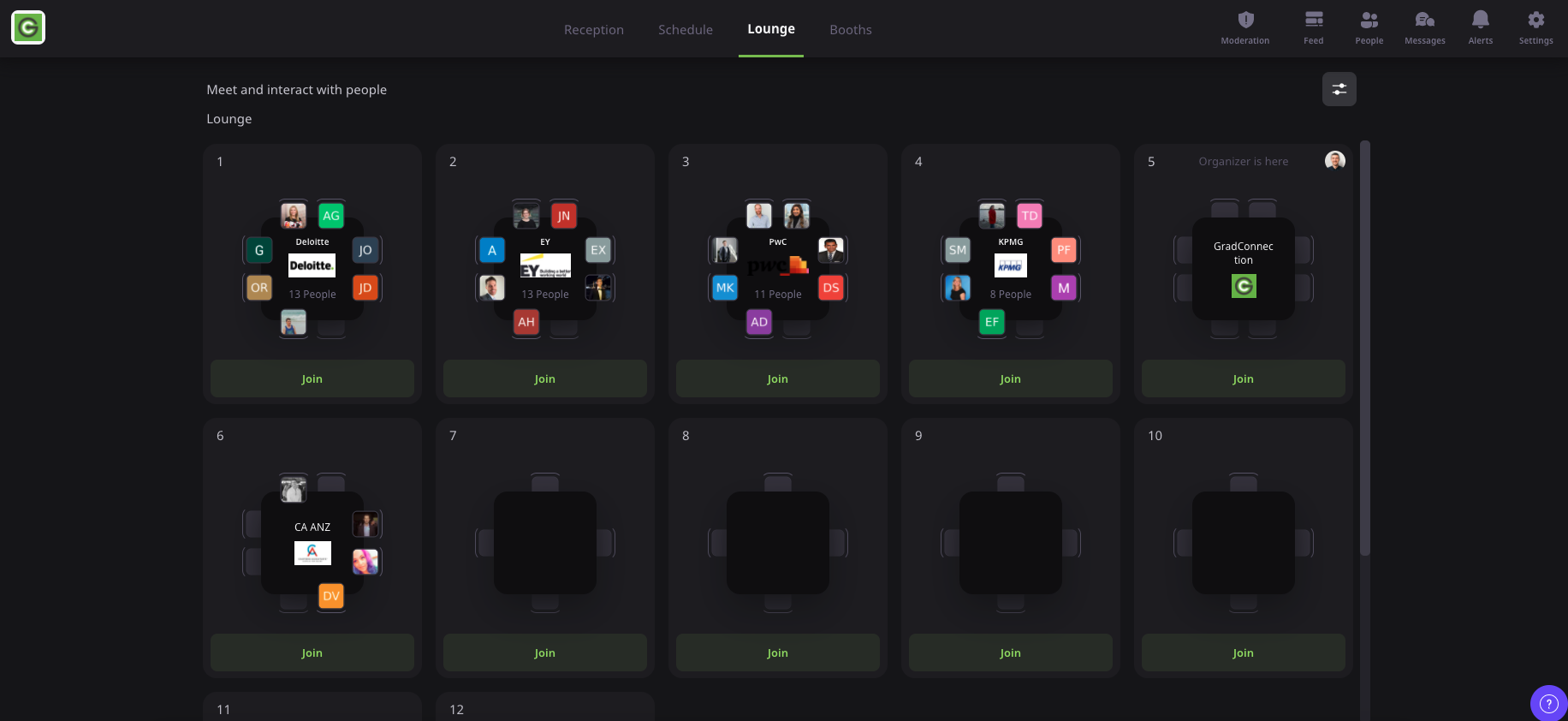 Attend a Booth
Head over to find out everything you need to know about the employers, quick links and their contact details. If you want to connect with the recruiters beyond the session, simply click 'I'm interested' to share your contact details.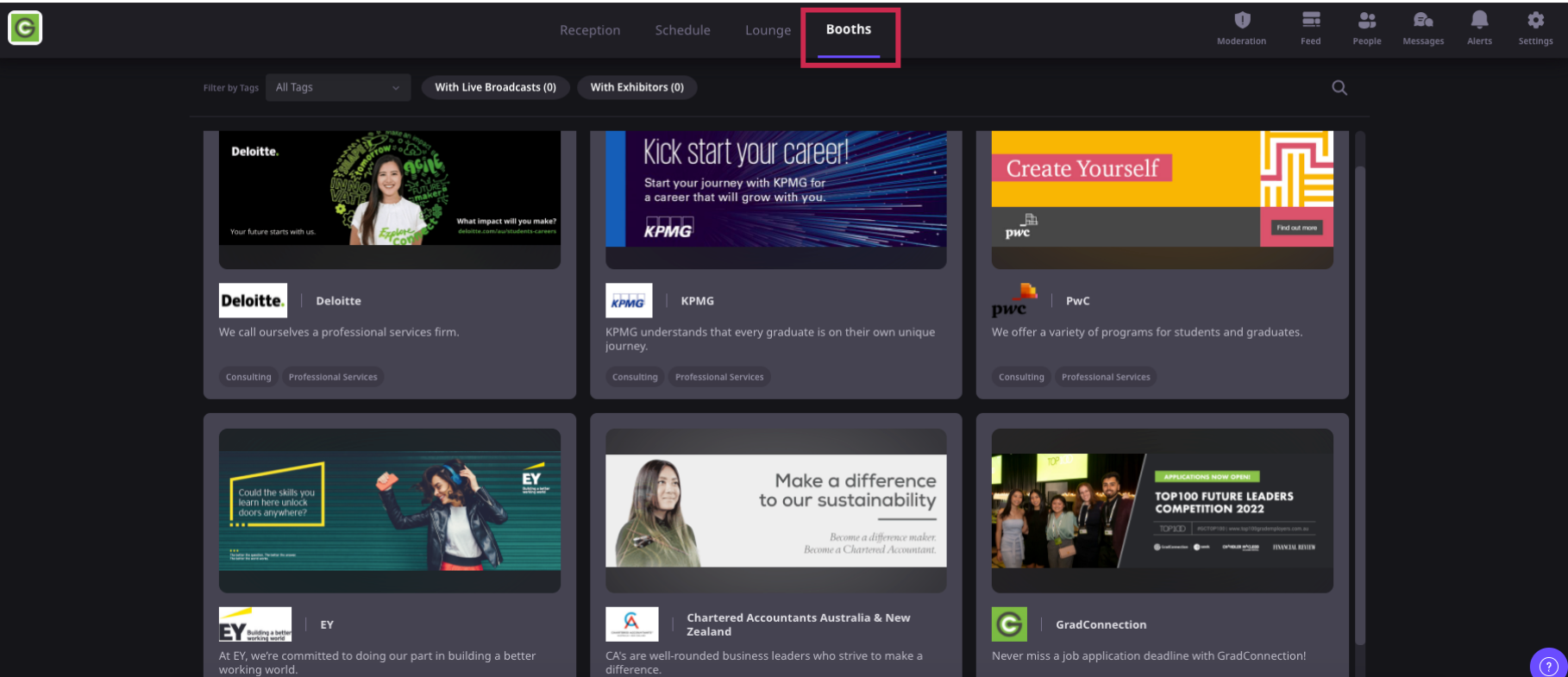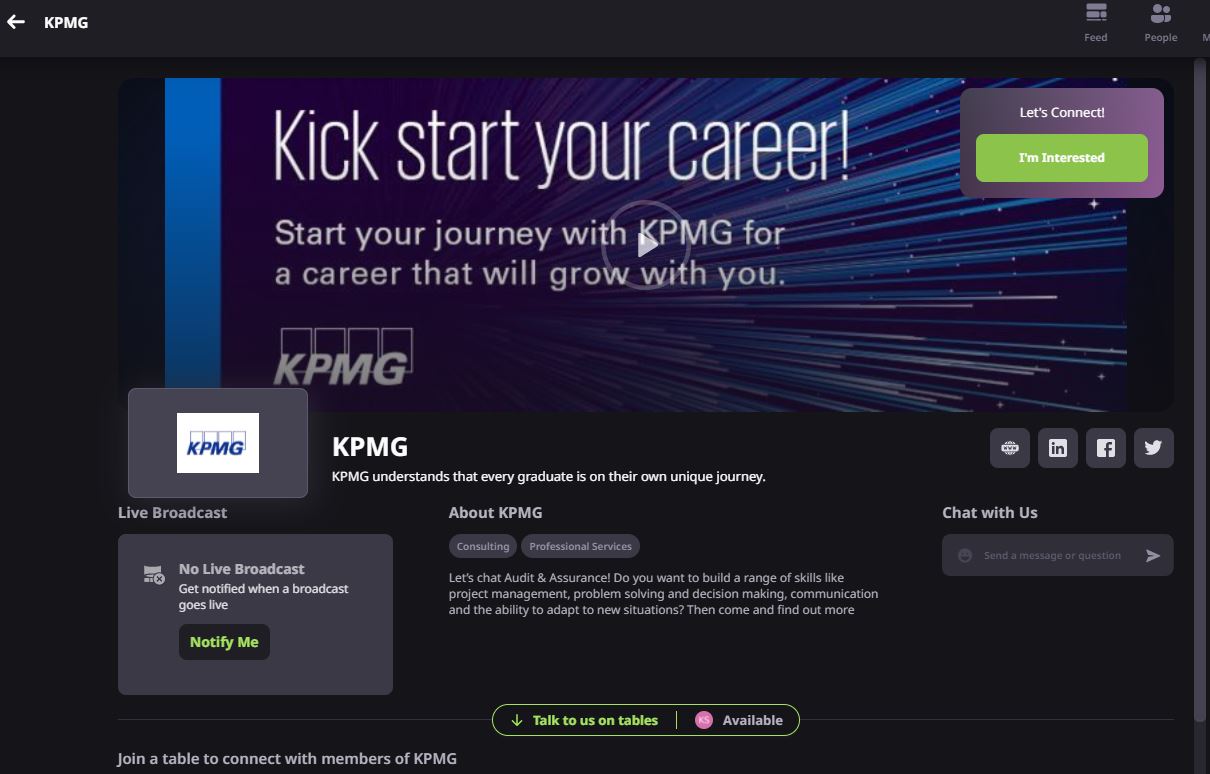 Still have questions? Check out this explainer video from Airmeet.