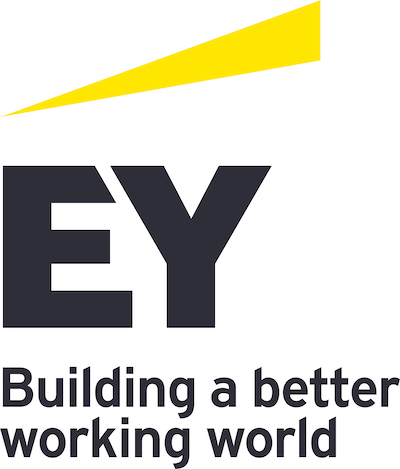 Every few months we feature an innovative employer that has a long established history of partnering with GradConnection. This month we're excited to highlight EY Australia - their recruitment philosophy, applicant assessment process and what they look for in candidates.
Describe your organization.
We're change agents and cyber gurus. Performance improvers and problem solvers. Data scientists and growth hackers. Bot programmers and software builders. Risk managers and confidence builders. We're nearly 300,000 global perspectives ready to welcome yours.
Working across assurance, consulting, law, strategy, tax and transactions you'll build the tech skillsets and growth mindsets to become the leader you want to be. We'll provide the culture, the tech, the teams, the scale, the learning and the relationships for you to personalise your career. You'll learn and innovate here while asking better questions to seek better answers and building a better working world. Together. It's yours to build.
What types of roles do you recruit for?
Whether you're an undergraduate or a postgraduate, right here is where you get a head start.
The EY Cadet Program offers you an experience that will help you accelerate your development as you combine work with study to get the best of both worlds.
The EY Game Changers Club explores how your skills could build into your future career. You'll network with business leaders and EY professionals who'll share insights and stories about the decisions they've made in their careers.
The EY Career Compass Program allows you to explore the endless career opportunities within the EY organisation and will help you make smart decisions about your professional career.
The EY Vacationer Program is a great way to experience the working world and gain valuable experience, skills and networks to start building your career. Show us what you're capable of and you may be invited to join us after graduation in a full-time position.
The EY Graduate Program will propel your career forward, helping you to build the future you want. We'll challenge you to be curious and innovative, providing you with ongoing training and support to help you shape your career.
Describe your applicant assessment process.
Step 1: Visit our EY profile and hit the 'Apply here' button on the program you're interested in applying for. You'll then be taken to our website we're you'll be able to click on your preferred location which will take you to our job portal. Here you'll complete your online application. You'll need to attach an electronic copy of your academic transcript, CV and photo ID.
Step 2: All eligible candidates will be invited to participate the Portal Assessment where you'll explore case studies and multiple-choice questions to help us identify your key strengths and the things that you're naturally good at.
Step 3: If you're successful with the Portal Assessment, you'll receive an invite to take part in the Job Simulation where using real work-based scenarios, we explore different aspects of your potential role and how your individual strengths will fit here. This assessment involves videoing three of your answers.
Step 4: Do well in the Job Simulation and you'll progress to our Recruitment Day, where we get to meet each other, either virtually or face-to-face. On the day, you'll participate interview with senior leaders and/or partners and a group case study. After the day we'll call you to let you know if you've been successful or not.
What skills and attributes do you look for when assessing candidates?
Technology continues to change the way we live and work, and because of this constant evolution, the strengths and traits needed to succeed are shifting.
Strong communicator – as well as being a strong verbal and written communicator, we look for your ability to adapt your communication style based on your audience, delivering messages in a clear and professional way.
Team player – you have built your own networks by interacting with friends, mentors, family and colleagues to broaden your own knowledge, and are comfortable working with people in person and remotely.
Adaptable – you can adapt to new situations and use your creativity to find innovative solutions. You show a real sense of responsibility and won't let obstacles stand in the way of doing a job well.
Analytical – you are open minded, hungry for knowledge and embrace learning new ways of doing things. You're a good listener and can draw conclusions from information and then apply it to your work.
Numbers savvy – you understand and interpret numerical information in a wide range of formats, deriving insight from data to solve problems and making recommendations.
Global Mindset – you are interested in current affairs, global trends and market activity, and keep up to date with technological innovations.
What makes your organization a great place to work?
You'll be supported on the journey to becoming your best professional self, you'll be valued in our diverse and inclusive culture and be supported with flexibility. Here you'll learn from others, develop your leadership skills, experience opportunities, be inspired and supported as part of a team of over 300,000 people across the world where you'll build lifelong relationships. You will be part of high-performing teams in a diverse environment with inclusive leaders. There is a wealth of opportunities for you to learn, grow and advance.