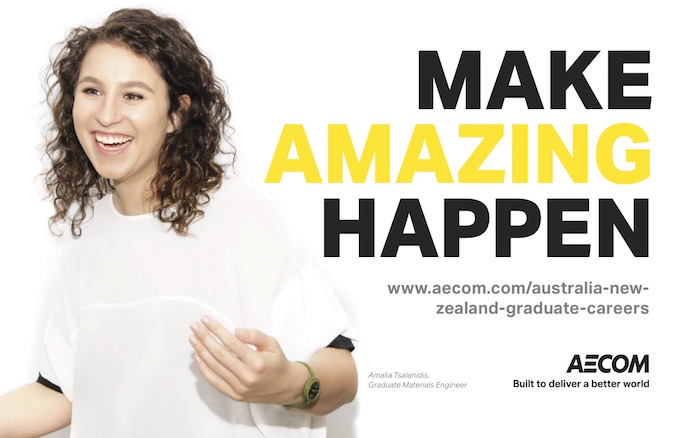 A Woman's Path Forward networking event@AECOM Brisbane
A Woman's Path Forward
We are pleased to invite you to meet some of AECOM's top talent and hear from a panel of our inspirational female representatives from various professional backgrounds. From Graduates through to Senior Managers, each has their own unique story of the challenges and enablers that contributed to their successful career.
This exclusive event will provide you with a fantastic opportunity to discover how you may forge your future career in our industry and get some top tips from our impressive employees.
Enjoy canapés and drinks at our office and discover how you can make a positive, lasting impact on people's lives. Whether it's helping connect people through transportation, designing cities and parks where people live and play, or helping nations grow and remain secure, we share a single purpose: to deliver a better world.
Date: Monday, 27 March 2017
Time: 5.30pm – 7.00pm.
Venue:  Level 8, 540 Wickham Street, Fortitude Valley, QLD 4006
Dress Code: Business attire

 Please RSVP by clicking on "REGISTER" by Wednesday, 22 March. Event code: AECOM
Questions? Please contact Heather Hu on Heather.Hu@aecom.com
Applications for AECOM's graduate programme are now open and close 29 March. Find our more and apply online now - www.aecom.com/australia-new-zealand-graduate-careers/
Search for Employers on GradConnection
---
Search for Universities on GradConnection