Ashurst Graduate Programs & Internships
As a global law firm with a rich history spanning 200 years, we've established ourselves as a leading adviser to corporates, financial institutions and governments, on all areas of the law including finance, M&A, disputes and competition. 
We're renowned for helping our clients navigate through a complex and constantly evolving global landscape. With 32 offices across the world's leading financial and resource centres, we offer the reach and insight of a global network combined wit…
View more
Application Hints and Tips


We are delighted that you are considering applying to Ashurst. To help you prepare your application we have created a video animation which will provide you with the information you need on the different stages of our application and interview process along with some hints and tips on the best resources to use when researching Ashurst.


In collaboration with InsideSherpa, we are now offering a virtual internship program. This free interactive program offers real insight into life at Ashurst.
There's absolutely no Ashurst "type". We want to actively involve a broad range of minds with a broad range of backgrounds, all united by a common set of strengths:
Excellent academic record and a passion to develop a career in an elite international law firm
Outstanding communication skills
Analytical ability, motivation, determination and drive
Commercial awareness
Teamwork and interpersonal skills
Graduate positions are offered to successful clerks and offer dates vary depending on the state you are applying to.
Our Early Careers team will work closely with you to plan your three rotations, and we'll review this regularly over the 12 month programme.
Induction & Activate Programme
The Graduate programme kicks off with an induction and learning opportunities where you'll meet your peers in one location. This gives you the chance to build your networks across the nation and learn the skills required to hit the ground running once you commence your first rotation.
Back in your home office, you'll benefit from a local induction plus an in-house Practical Legal Training (PLT) course. It's tailored to our firm and so, as you might expect, some modules are chosen for you. We cover all course costs.
As part of your Graduate year, you will take part in the Activate Programme. The programme is specifically designed for graduates and incorporates technical legal and business skills training. It provides the platform for you to create the extraordinary and build capability across the key areas in which the firm practices, to ensure you have a holistic view of the legal markets in which we operate. Sessions are conducted by subject matter experts, including Partners.
Practice Team Training
Throughout your rotations you will undertake tailored sessions delivered by your practice groups. This includes graduate rotator inductions and Continuing Legal Education (CLE) programmes on legal topics relevant to each team's work, to ensure you stay ahead of the future of law.
Graduates will develop technical legal skills specific to each practice group during their rotations, which will build on the fundamental legal content delivered in the Activate Programme.
Embark
To support you in the next phase of your career after your graduate year, you will take part in one of our milestone career transition programmes, Embark. Embark is designed to provide capability development as you make the transition to a newly qualified lawyer, to allow you perform at your best and thrive in your career, together. This is one of many career transition programmes and other learning opportunities that you will experience over your career at Ashurst.
Please see below a high level overview of your learning journey during the graduate programme.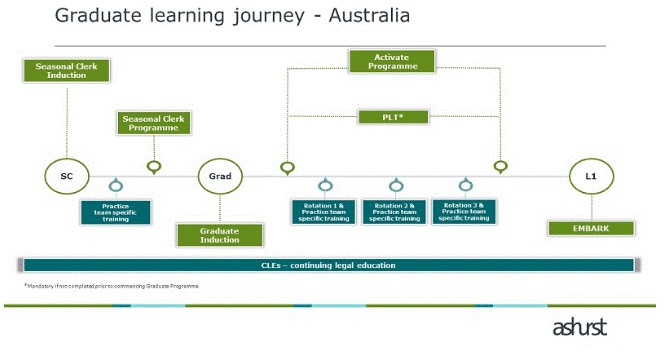 Careers at Ashurst

Ashurst Graduate Programme 

Clerk Project

Inclusion, Diversity & Belonging at Ashurst 

Tips for Legal Clerkships -
The Benefits of Doing a Clerkship

Tips for Legal Clerkships - Transitioning
from a Clerkship to a Grad Program
Your Opportunity
We hold clerkships in each of our offices to give you an intensive experience of our culture and the kind of work we do. The role will give you great exposure to high quality commercial legal work and provide you the opportunity to apply and develop your skills across a broader range of practice areas, clients and industries. Our clerkship programme includes a range of activities and events designed for you to get to know us as a firm and find out if a career at Ashurst is what you are looking for. It includes a comprehensive induction programme, events to understand each practice area and activities to ensure you build connections and relationships within the clerkship cohort and across the firm.
Your Impact & Contribution
You will rotate through one (Melbourne, Brisbane and Perth offices) or two (Sydney and Canberra offices) teams during your clerkship at Ashurst. Depending on the team you are rotating in, you can expect to be involved in a wide variety of work and activities:
Drafting documents, court documents and advices
Research for client advice and contracts
Preparing briefs to counsel
Attending and taking notes at client meetings and meetings with counsel
Preparing file notes and case summaries
Reviewing contracts
Assisting with pro-bono matters and research projects;
About You
There's absolutely no Ashurst "type". We want to actively involve and include a broad range of minds with a diverse range of backgrounds, all united by a common set of strengths or competencies.
All successful clerks will demonstrate characteristics of: analytical ability, flexibility, motivation, determination and drive. They will have outstanding communication and interpersonal skills, commercial awareness, attention to detail and work well in a team.
Applicants for our clerkship programmes must be in their penultimate or final year of study.
For Sydney, Melbourne, Brisbane and Perth, applicants will need Australian citizenship or be a permanent resident at the time of application. For the Canberra office, applicants will need Australian Citizenship at the time of application.
Your Development
Apart from the legal and commercial skills you will develop in your day to day work with our practice groups and clients, you will also be provided with ongoing support, training and mentorship from our senior legal practitioners and access to the firm's award winning Learning & Development programmes.
Our clerks and graduates take part in a combination of legal expertise, industry and business skills sessions which lay the foundations for continuous learning at Ashurst. In addition, our graduates complete our in-house fully funded PLT course delivered by the College of Law.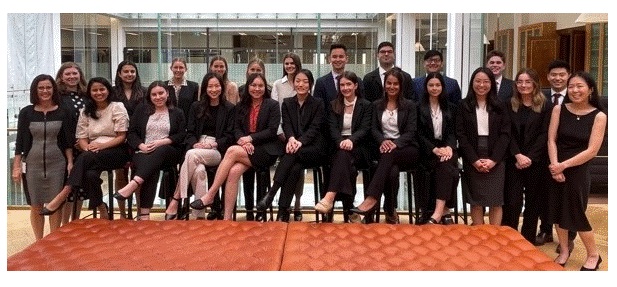 Application Hints and Tips


We are delighted that you are considering applying to Ashurst. To help you prepare your application we have created a video animation which will provide you with the information you need on the different stages of our application and interview process along with some hints and tips on the best resources to use when researching Ashurst.


Virtual Experience Program
You can access one or all of our open access virtual internships which focus on the legal work we do as well as delivering programmes that focus on your employability skills. Our hub also has a number of resources which will give you further information on the work we do as well as our people and culture.
The legal modules include Intellectual Property Risks, Attending a Client Meeting, Commercial Negotiation and Shadowing an ACCC Investigation.
In addition to the legal modules we have created a resource hub to build your skills. These modules include Building your Personal Brand, Managing Self Doubt and Imposter Syndrome, Commercial Awareness and Resilience and Wellbeing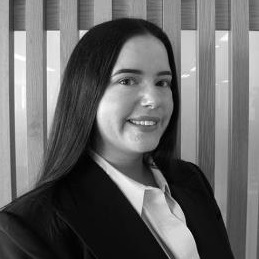 Bronte Campion
Bachelor of Law at The College of Law Australia (2023)
Junior Lawyer at Ashurst
The work I have been given so far has not been limited to tasks that my team knows I can complete, but rather tasks that consistently push me out of my comfort zone.
How did you get to your current job position?
I received my current graduate job through the Ashurst clerkship process. In January 2021 I clerked in the International Projects Group (Energy) team, where I was exposed to a variety of different front-end renewable energy and electricity work. The clerkship process was an inv…
View more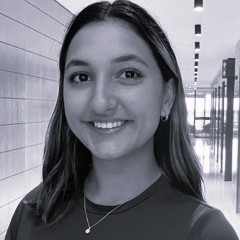 Vanessa Mihov
Bachelor of Laws (Honours) and a Bachelor of Business (Economics) from QUT
Lawyer in Strategic Advisory at Ashurst
Junior lawyers are allocated files to work on with a partner and are in charge of running the matter to settlement... It is an excellent way to develop strong advice writing skills and learn strategies to settle matters.
How did you get to your current job position?
I have had the goal of being a lawyer in an international law firm for as long as I can remember.  I knew I wanted a career that would challenge me, open doors for me to work overseas, and involve high-profile ma…
View more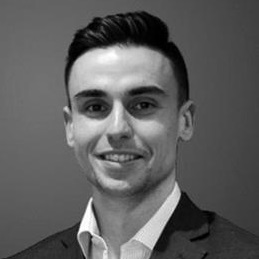 Sasha Stijacic
Bachelors of Law (Honours) at Monash University (2021)
Law Graduate at Ashurst
Starting on small tasks as a junior lawyer can help to build up your commercial knowledge and confidence in your area of expertise, getting you prepared to take on more responsibility within the team.
How did you get to your current job position?
I completed a seasonal clerkship with Ashurst in February 2022 in the Planning, Access & Environment team in Melbourne. I was lucky enough to be offered a graduate position with the firm later that same year, and I started as a Graduate Lawyer at Ashurst in March 2023. I am cu…
View more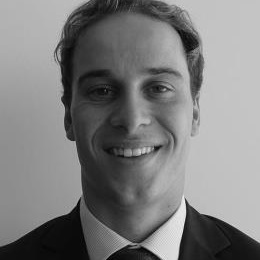 Benjamin Paganin
Juris Doctor at the University of Melbourne (2021)
Lawyer in Corporate at Ashurst
As a junior lawyer in the Corporate Transactions team, I have the responsibility of drafting a variety of transaction, ASX, ASIC, and FIRB documents, as well as undertaking legal research and due diligence.
How did you get to your current job position?
I applied for a graduate position at Ashurst in July 2020 following my seasonal clerkship in December 2019.  Ashurst was generous in offering me a deferred graduate position, which allowed me to extend my degree and travel before I began my career at the firm in Februar…
View more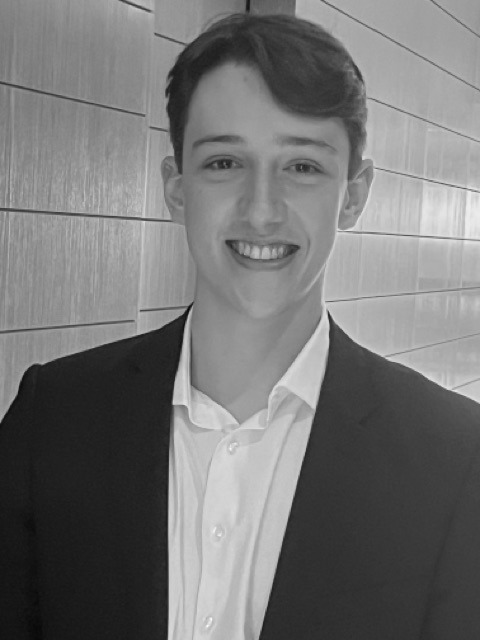 How did you get to your current job position?
After graduating from QUT with a Bachelor of Information Technology (Information Systems), I kicked off the job search and found a job listing for Ashurst's IT Graduate Program. A few weeks and an interview later, I began working at Ashurst as an IT Intern.
The internship was an excellent experience, providing firsthand practical experience working as a Business Analyst. Throughout the 4 weeks, I was exposed to several areas of IT, providing amazing insight into potential areas of interest moving forward.
Ultimately, I was successful in securing a position in the graduate program as a result…
View more
We offer pre-penultimate programs to students in all five offices.
This program is an opportunity for pre-penultimate students to gain an understanding of what life is like as a commercial lawyer. It will provide you with the chance to network with graduates and lawyers from the firm. We also aim to provide you with advice and tips on what experiences you should seek out in the following years if you want to apply for clerkships.
As a global law firm with a rich history spanning 200 years, we've established ourselves as a leading adviser to corporates, financial institutions and governments, on all areas of the law.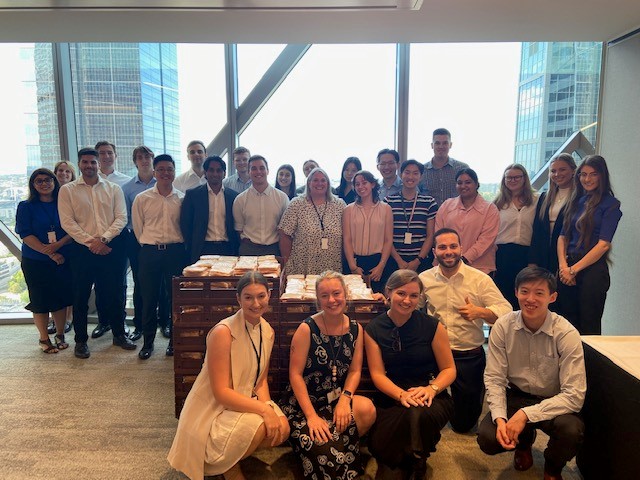 Values
Our shared values help define our culture and drive the way we work with one another, our clients and wider stakeholders.

First Nations Legal Internship
"First Nations voices need to be in rooms where decisions are made – our voices deserve to be platformed and prioritised"
Trent Wallace, First Nations Lead.  Trent is a Wongaibon person who was raised on Darkinjung country and now resides in Meanjin (Brisbane).
During your Internship you may:
work on cases and transactions
attend court
join client meetings
sit in on client calls
work with pro bono matters
attend CLE sessions 
complete research
We want you to get a realistic understanding of what it's like to be an Ashurst lawyer. 
We invest in our people.  As an Ashurst First Nations Legal Intern you'll have a dedicated partner mentor, supervising lawyer, buddy and support from the Early Careers Team. 
Your internship will include many chances for professional (and personal!) development.  There are formal training courses, informal 'on the job' learning, networking opportunities and exposure to pro bono and social impact work.
A Day in the Life at Ashurst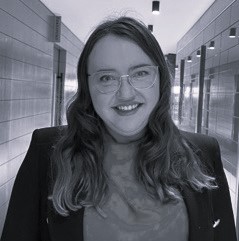 Alex Brown
Law Graduate at Ashurst
Bachelors of Law at Queensland University of Technology (2022)
The opportunity to do pro bono work and help vulnerable members of the community is a really rewarding part of my role at Ashurst, so I always make sure to put my hand up to help out when I have the capacity.
6.20 AM
I am not a morning person, but I am excited to get up and out of bed today! I am meeting some of my fellow graduates for breakfast this morning, and I am ready for my vanilla oat latte.
After getting ready and picking out a fun pair of earrings to match my outfit (today, emerald green!), I jump on the train listening to an audiobook. I check my emails on my phone, and prepare a quick to-do list for later.
7.30 AM
I arrive at the café near our office, and order my latte and avo toast. I love our regular grad breakfast catchup, because my cohort and I have become great friends and I feel so much support. We talk about how our rotations have been going, what practice groups we might want to go to next… and the fun things we are all planning for the upcoming weekend! I have a cooking course planned and I'm super excited.
8.30 AM
Time to get down to business. I have been tasked with drafting an urgent advice about an obligation within the National Electricity Rules, and I quickly call the Counsel who has carriage of the matter to clarify the scope of the memo.
A few hours of concentration, research and drafting later, I send the advice back for the Counsel's review and make a note to follow up for any feedback or further items to action tomorrow.
11.30 AM
One of my meetings has been rescheduled, so I use this time to respond to an email about a pro bono matter I am working on and schedule a call with our client for later in the week. The opportunity to do pro bono work and help vulnerable members of the community is a really rewarding part of my role at Ashurst, so I always make sure to put my hand up to help out when I have the capacity.
12.00 PM
It's lunchtime, and the weather outside is beautiful. I grab some sushi, and take a walk along the river to the botanic gardens. Going for a walk is a great way to clear my head and get some exercise in before the afternoon!
1.00 PM
I join a Partner and Senior Associate in a meeting with our client and the lawyers for the financier of a large renewables project. The project is in its early stages, and attending meetings like this is a great way to learn about how all the documents I help to draft fit together in one big puzzle. After the meeting, I prepare a list of actionable items and begin drafting a schedule for a contract based on the client meeting.
4.00 PM
It's time for a quick check-in with our Early Careers People & Culture Consultant. In this informal catch-up, we discuss how I'm finding the rotation and if there is anything I need assistance with. I take this opportunity to discuss the avenues for me to continue volunteering with a mental health organization that I am passionate about, and I'm so excited to hear that I can continue my volunteering and that the firm would love to get involved further where possible!
5.00 PM
The last order of the day is attending a meeting with a Senior Associate in my team to discuss drafting a presentation on a complex energy regulatory regime. I make some detailed notes about the items I need to research and the client deliverables, before looking at my priorities for tomorrow.
6.00 PM
I meet my friend at the train station and we catch the train to have dinner with my parents. After a long day and some yummy homemade pasta, we put on a movie and enjoy some downtime.
10.30 PM
Whoops, it's later than I thought! After doing my skincare and ironing my outfit for tomorrow, I switch my devices to do not disturb, set my alarm, and get keen for a busy day.
James Samson
Summer Clerk at Ashurst
Every year, each clerkship cohort participates in the tendering project, where they pitch the firm to a prospective client – it really gets your competitive side going as you want your team to be the one to land the client!
6.30 AM
Does anyone else have to set three alarms to wake up on time? Once my third alarm goes off I quickly wake myself up and put on my gym clothes. I find my days are always a lot more productive when I get the gym done in the morning, it sets me up for success every day. When I get back I quickly get ready, put some work-appropriate attire on, and set off for the office, luckily I only live 20 minutes away so it isn't too much of a chore. 
8.30 AM
When I arrive at my desk, I plug my laptop in and check my emails. I have some feedback from a task I sent to my supervising lawyer yesterday. I have a quick read to see if there is anything I need to action before going to coffee with the other Clerks. 
9.30 AM
Friday mornings are for the Digital Economy Transactions (DET) team's weekly meetings. Here we catch up on all of our capacities, current matters, and projects we are working on, as well as have a bit of a laugh with the rest of the team. 
10.30 AM
After our meeting, I spend the morning researching possible amendments to the Privacy Act and reviewing submissions to the law reform commission for an article our Expertise Counsel is drafting. It is super interesting to see how the proposed reforms will impact businesses and their current processes, and the things that will need to change should the new legislation come into effect.
12.30 PM
This is usually as far in the day as I get before getting hungry. Me and some of (most of) the other Clerks head downstairs and take over the MLC steps. Not before going into the food court and grabbing something yummy for lunch, it's Friday after all.
1.30 PM
After lunch, I'm meeting with my Clerkship Tendering Project group to discuss our progress on the task we had been given by one of the partners. Every year, each clerkship cohort participates in the tendering project, where they pitch the firm to a prospective client – it really gets your competitive side going as you want your team to be the one to land the client!
3.00 PM
My supervising lawyer comes to my desk with a task for me to complete in the afternoon. It involves comparing a services agreement we previously sent to the lawyers representing a party our client is transacting with, and identifying any changes/amendments they may have made. Luckily the firm has super helpful tools that make it much easier than combing through a large document page by page!
4.00 PM
I launch a Teams meeting that was set up for the clerks to learn about different practice groups at the firm. Today's presentation was made by the Corporate Transactions team. It was really cool to learn about the kind of work that they do. These calls set up for the Clerks are super insightful and help us to form an idea around potential graduate rotations we might want to preference, as you get to rotate through three of the firms' practice areas during the Graduate Programme.
5.00 PM
I update my supervising lawyer on the changes that were identified in running the compare on the Services Agreement, luckily there weren't too many unexpected changes but they will need to go back and clarify some matters with the other side. After doing this, I pack up my desk and head downstairs for a drink with some of the other clerks. The clerkship is a super social time so it's great to catch up on everyone's days
7.30 PM
Home finally! Time to unwind and continue binging my favorite Netflix show.
10.30 PM
Probably best to get some sleep after a long day, I'm so looking forward to a good sleep-in tomorrow.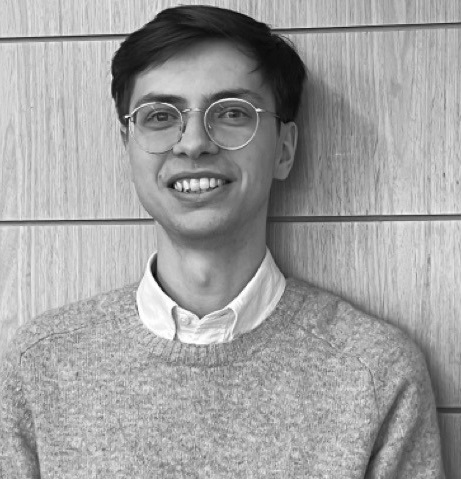 Tyler Mooney
7:30 AM
I get out bed after snoozing through a "few" alarms and start getting ready for the day at the office. I make sure to iron my shirt and grab a quick breakfast before leaving my very hot house.
8:30 AM
When I arrive at the office I firstly set up my laptop before grabbing a coffee from the kitchen. I have a quick catch-up with the other interns and share a few stories about our night. Once my laptop is ready  I go through my emails and messages making sure to address anything that requires immediate attention. Today I've been asked to create a board to track our RACI.
10:00 AM
The board has been created along with some extra features to make it a little fancy. With some spare time before my next meeting I look through the training available to me. I've decided to continue with my certificate in Integration Administration.
11:00 AM
It is now time for one of my daily stand-ups. These meetings usually only should last at most fifteen minutes, but today a team member has encountered an un expected blocker. The team collaborates and offer any assistance where possible to help remove it. While helping run the meeting I also take notes on and actions required.
11:30 AM
After forwarding my notes to the Project Manager (PM), I am tasked with keeping the task board up to date. I review the content of all the task and ensure they are accurate so reports can be readily produced for our stakeholders and team.
12:30 AM
It has been an eventful and busy morning but now it's time for a well deserved lunch break. With the other interns we go out for a walk in sunny Brisbane. Today we decided to try out a pasta place one of us recommended.
1:30 AM
Once we return to the office from lunch, I have a meeting scheduled with a Subject Matter Expert (SME) to discuss one of the applications required for a current project. My task is to gather crucial details required about the application and the SME knows all about the application. Once the meeting is finished I update my task on the board from "In Progress" to "Done".
2:00 AM
I receive a call from the Project Manager. They require documentation that has been previously used in our project to help with test implementation. After a quick search, I locate and share the requested files with them. Additionally, the Project Manager ask if I can create similar testing documentation for our current task in the project and of course I am more than happy to help. I now spend some time completing the task creating the correct testing cases.
3:00 AM
Sprint planning in on the agenda for today. The team participates in the meeting by reviewing previous sprint tickets that remain outstanding and then look at what tickets from the backlog can be pulled into the next sprint. 
4:00 AM
I've organised a time to meet with a Senior Business Analyst to discuss how to utilise a tool I have never used before. We go through a detailed demonstration and work through some practical examples. We end the meeting creating a process that will be used to automate business processes.
5:00 AM
Before the day at the office wraps up, I update all my tickets by either adding comments or by progressing them. The other Interns and myself part ways at the elevator looking forward to working with each other tomorrow.
5:40 AM
I get home and slip into something more comfortable. There are a few options on the table tonight: Going for a walk and spending time with the family or connecting with friends online. Tonight I've decided to relax with the family as the weather is great.
11:00 AM
It's a bit late now and I don't want to snooze more alarms than the personal best I set today. It's off to bed so I can be refreshed and ready for tomorrow.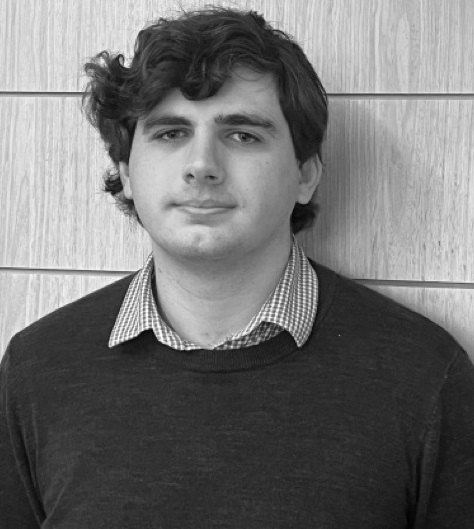 Lachlan Quinn
7:20 AM
When my fifth alarm goes off in the morning I'm usually ready to get out of bed. Once I'm awake, I'll quickly get dressed and head off to the train station to get into work.
8:15 AM
Once I get off the train in the city, I quickly get a takeaway breakfast. Luckily the office is directly next to the train station so I don't have much of a walk.
8:30 AM
Once I'm setup I'll check my emails and taskboards for any update/new requirements for the project I'm working on (as the other developers and BA for this project work during UK hours). One of the BA's has a question regarding platform integrations, so I create and fire off a few example requests to answer their question.
9:00 AM
Afterwards, I'll continue working on the project in Boomi, making sure my solution is outputting all of the correct data as per the documented requirements.
12:00 PM
I have a meeting scheduled with Digital Services and the Legal Analysts to determine the feasibility of automating a couple of the repeatable tasks that the analysts have to do regularly, which may form the basis of a Business Case. In this case, they're looking to automate data extraction from a large number of unstructured documents  (OCR task).
1:00 PM
After the meeting, I'll go to get lunch nearby with the other IT graduates and see what everyone else has been up to.
2:00 PM
After lunch, one of our BA's and I look into the OCR capabilities of our existing system as this is not a feature we have yet used. The document processing capabilities look to be appropriate for the task at hand and I complete training on it.
4:00 PM
Every day at 4pm I have my team's Daily stand-up. We use an Agile workflow and in these meetings everyone goes through their progress for the day, on their tasks for the sprint, and we work through any blockers.
4:30 PM
After updating my tickets and looking at what I'll need to work on tomorrow, I head home early as I have a late meeting tonight.
6:30 PM
I setup my laptop at home and am back online for a meeting with our vendor.  After the meeting I log off for the day.
Ashurst provides these benefits at their discretion and they are subject to change, addition or removal. Additionally not all of these benefits will apply to all employee types. 
Career Advancement

Secondment Opportunities (with clients and pro-bono providers nationally)
Global Opportunities (secondments and short/long term relocation to one of our 32 offices)
Learning & Development (award winning program that assists in developing your technical and soft skills)
Study support (including financial assistance and paid study leave of post-graduated qualifications)
Pro bono (assisting marginalised and disadvantaged people and communities)

Health & Wellbeing

EAP (confidential, fully subsidised professional counselling service available to you and your immediate family)
Healthcare (discounted corporate Health Plans and free vaccinations)
Gym membership (fully subsidised corporate memberships)
Headspace (free access to the Headspace App for mindful mental health support)
Social Activities (a range of social and corporate sports teams and events)

Flexible Working

Hybrid working (including ergonomic support to work from home)
Flexible working (including job-share, part-time, sabbaticals, varied hours and working from home)
Additional leave (purchase up to an extra 3 weeks of leave per year)

Family & Caring

26 weeks parental leave (irrespective of gender identity and caring role)
Family support (paid leave and support for those experiencing pregnancy loss or accessing fertility treatments)
Circle In (end-to-end program that supports and educates employees throughout their parental leave journey and beyond
Domestic violence support (10 additional days of paid leave)

Financial Benefits

Competitive salaries (with salary packaging options, and performance incentives offered for many roles)
Personal insurance (including salary continuance and life & total permanent disablement insurance)
Referral bonuses (up to $10,000 depending on the role)
Corporate and financial discounts (with a range of banking and retail partnerships)
As an Ashurst IT Intern you'll join a team aligned to your interest and expertise.  You'll
have a dedicated Manager mentor
develop your IT and business skills
get insight into working within a technology team at a global law firm.
During your internship you'll be given real work in areas like:
Cybersecurity
Data
Business analysis
Development
IT engineering
We want you to get a realistic understanding of what it's like to be a technologist at Ashurst.
Your internship will include many chances for professional (and personal!) development.  There are formal training courses, practice insight sessions, informal 'on the job' learning, networking opportunities, sporting events and exposure to pro bono and social impact work.  There are plenty of social activities too!
Your IT internship leads places! Most of our graduate roles are offered to people who have completed an internship with us.
As an Ashurst IT Grad, your 12 month programme includes:
Real work, aligned to your skills and expertise
3 team rotations
Ashurst Activate
Settlement into a team! 
During your Grad year you'll have the chance to work in areas aligned to your skills and expertise.  Teams you may rotate through include:
Cyber security
Data
Business analysis
Development
IT Engineering
and more! 
You'll to get a realistic understanding of what it's like to be an Ashurst technologist in each Team you join. 
At Ashurst, we know each graduate's journey is unique to them.  Senior management and the Early Careers Team work with you to identify the best fit between Grads and Teams.  At the end of the programme, you'll find a place to start your career as an Ashurst technologist! 
Most of our graduate roles are offered to people who have interned with us.  We do occasionally recruit outside of internship programmes. These ad hoc opportunities will be advertised on the careers website.
Diversity & Inclusion

Inclusion, Diversity & Belonging
Fostering a diverse and inclusive culture where everyone feels a sense of belonging is key to Ashurst's vision of being the most progressive global law firm. It allows us to offer exceptional service to our clients and create an extraordinary place for our people to work.
Inclusion, Diversity & Belonging are an integral part of who we are as a firm and why our culture is unique. By valuing differences and creating a safe space for colleagues to be themselves and thrive in their careers, we ensure our people experience a sense of belonging.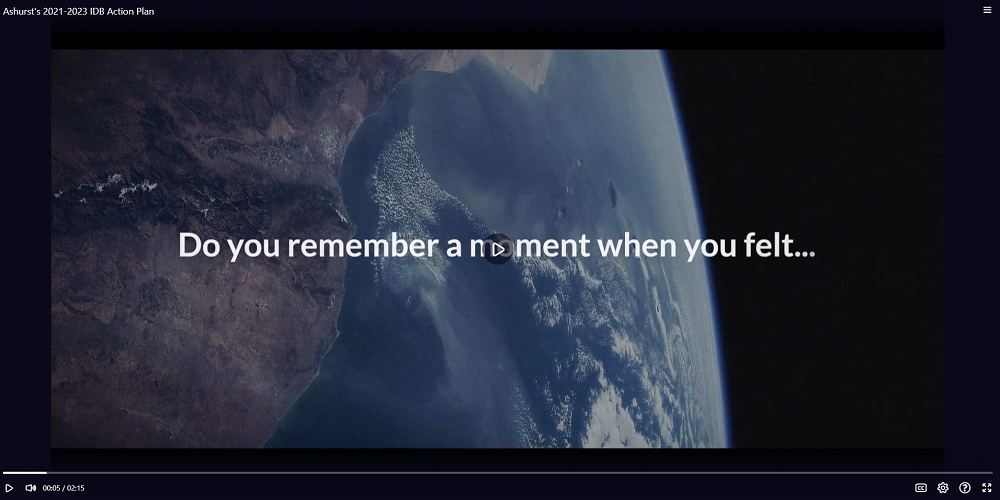 Accessibility
We are committed to making all stages of our recruitment process accessible to candidates with disabilities or long-term health conditions. If you consider yourself to have a disability or a long-term health condition, please feel able to be open about this at any point during the recruitment process. If you are not sure what adjustments you require, we will work with you to establish the most suitable adjustments at each stage of the recruitment process. Please note that our online application form includes a section which allows you to advise us of any extenuating circumstances that are relevant for us to consider when reviewing your application form.
If you would like to talk to a member of the team in relation to any queries you may have on your disability or long-term health condition and the recruitment process, please get in touch( [email protected]). Any information disclosed on your disability will remain strictly confidential.
Disability

Disability & Wellbeing
It is critical that we ensure that our premises and work environment are inclusive and accessible to all our people. We know that not all disabilities are visible, as a firm we continue to raise awareness to promote a culture that is supportive with regards to both physical and mental health. We have a number of initiatives that support the delivery of this approach through the following:
A global network of Wellbeing Allies that have been trained in mental health first aid to support colleagues who may be struggling. 
Workplace Adjustments Passports available to anyone at the firm who may require adjustments to ensure they are supported to be at their best.
We offer all of our people globally with an ongoing corporate subscription to Headspace, mindfulness and wellbeing experts.
Various learning opportunities through the disABILITY network for allies to learn how they can support colleagues living with a disability. 
We are founding signatories to the Mindful Business Charter and The Valuable 500.
We are proud members of the Australian Network on Disability and the UK Business Disability Forum.
Gender Equality

Creating a workplace that is committed to improving gender equality and balance within the firm is important to us. Women make up over half of our business and it is critical we retain and nurture this talent by providing opportunities to develop and thrive. Our Women's Networks organise a range of events and discussions related to gender equality issues, and provide mentoring and sponsorship opportunities. Our Global Chief Executive Officer, Paul Jenkins is personally committed to building a diverse and inclusive culture and is a member of the Champions of Change Coalition.
Ashurst have set new gender targets, which were determined by the Board in consultation with the Executive Team and the Committed to Change Advisory Group. The following targets are to be achieved by 2026:
40% women, 40% men and 20% flexible (women, men or non-binary persons) representation at partnership and senior leader level.
These targets will help continue to drive change within the firm and marks our clear commitment to inclusion, diversity and belonging and improving gender equality.
Caring Responsibilities
We know that our partners and employees can be their best when they are supported both professionally and personally, we are focused on empowering our people to find the flexibility they need to accommodate their varied responsibilities. Many people assume multiple caring responsibilities over the course of a lifetime and these responsibilities may vary as personal circumstances change.
Parental Leave, Pregnancy Loss & Fertility
We have established a Global Parental Leave Policy that applies consistent entitlements to all of our people across all offices which include:
26 weeks fully paid leave – available to any eligible staff member irrespective of gender identity;
No distinction between primary/secondary and maternity/paternity - no gendered language with a strong focus on gender equality;
Enhanced leave options including more flexibility within the first two years after the child's birth/adoption, where leave can be taken in one consecutive block, two blocks or may incorporate a fixed term part time arrangement;
Inclusion of surrogacy, foster and kinship care;
Pregnancy Loss Provisions which includes two weeks paid leave plus an additional five days for related appointments;
Inclusion of five days paid leave per year for anyone needing to access fertility treatments; and
Legal staff to have a three-month reduction in chargeable hours targets when they return from extended parental leave to support their transition back to work.
We also offer all staff the opportunity to participate in 1:1 parental leave coaching.
LGBTIQ+

We are proud employers of LGBTI+ staff and aim to foster a supportive and inclusive culture where our people can bring their whole self to work, regardless of their sexual orientation or gender identity. Our LGBTI+ network "Spectrum" supports the firm's LGBTI+ population and works to raise awareness of issues relevant to and affecting the wider LGBTI+ community. The network actively welcome LGBTI+ members and allies from across the firm.
We celebrate LGBTI+ days of significance such as Wear It Purple Day, Pride Month and IDAHOBIT, adopted a Gender Affirmation policy, have launched a LGBTI+ Inclusive Language Glossary, participate in annual benchmarking through Australian Workplace Equality Index and deliver regular LGBTI+ Workplace Awareness and Ally training.
Aboriginal & Torres Strait Islanders

As a firm, we have worked with First Nations Peoples since the 1970's, having assisted with the establishment of the Aboriginal Legal Service, in collaboration with community advocates in Redfern and other key figures. 
Our Global Pro Bono and Social Impact Partner, Sarah Morton-Ramwell, currently sits on the Business Council of Australia (BCA)'s Indigenous Engagement Task Force, and we also sit on the BCA's Business Indigenous Network. Trent Wallace is the First Nations Lead, Pro Bono and Social Impact, based in our Brisbane Offices. Joining the firm in 2020 in Sydney, Trent is the first Aboriginal lawyer to sit in such a role within a global law firm. As an Aboriginal person, he brings lived experience to his role and provides a strong First Nations voice to the work. Trent is also Co-Chair of the Legal Profession Reconciliation Network and regularly advocates for First Nations law students and First Nations Peoples in the legal profession. 
We launched our first Reconciliation Action Plan (RAP) in 2014 and this sets out our four key objectives in the areas of capacity building, legal assistance, employment, and cultural recognition and awareness. 
Our commitment to working to achieve reconciliation has been set out in our first Reconciliation Action Plan (RAP), which was launched in 2014. Our stated goals published in our first RAP are to:
work with Aboriginal and Torres Strait Islander communities and organisations using our skills and resources (legal and non-legal) to help build capacity within these communities and organisations;
provide legal assistance to Aboriginal and Torres Strait Islander peoples and organisations and contribute to the development of the law to reduce disadvantage for Aboriginal and Torres Strait Islander peoples;
increase employment opportunities for Aboriginal and Torres Strait Islander peoples, particularly in the law; and
increase the awareness and recognition of Aboriginal and Torres Strait Islander cultures, achievements and challenges among partners and staff.
In 2018 we  launched our second Reconciliation Action Plan (RAP) at Stretch level. This document is our public statement of our commitment to support reconciliation between Aboriginal and Torres Strait Islander and non-Indigenous Australians, and it sets out the actions we will take over the next two years to drive reconciliation in Australia. As a firm, we have been deeply committed to supporting Aboriginal and Torres Strait Islander people through the provision of pro bono legal assistance since the early 1970s. Our vision for reconciliation is that, through listening to each other and working together, we will all create a more united and equitable Australia, with respectful relationships at the centre of the way we all interact and work with one another.
We have been offering a First Nations paid internship in Brisbane since 2016. In 2020, Sarah Morton-Ramwell developed a Pro Bono and Social Impact Cadetship to shadow Trent's role. We have also launched a First Nations clerkship in Perth in 2021. In addition to this, we are currently working with CareerTrackers in Brisbane and Sydney, alongside developing a relationship with Yalari. 
In 2022, we  launched our third RAP that reaffirms our commitment to First Nations Peoples and organisations.