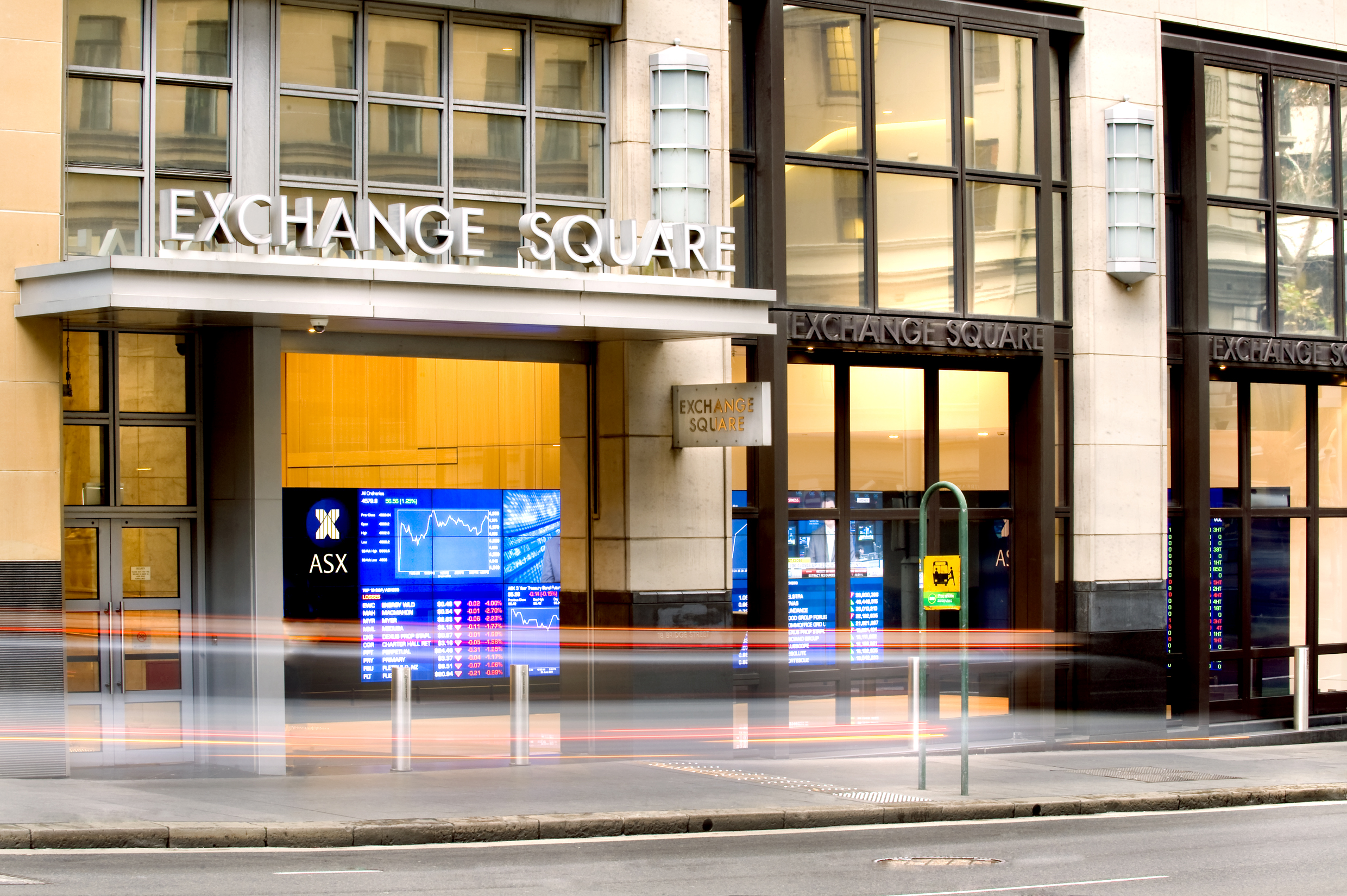 ASX is at the heart of the financial market.
More than a stock market, we support a sustainable financial ecosystem by providing an unmatched range of services and expertise so people can access the right opportunity for them.
By population size, Australia is ranked 54th in the world, yet the Australian Securities Exchange (ASX) is one of world's to…
View more
Our application process will be taking place throughout August and September, please ensure that you are available for the following dates:
Applications Close: 14th August
Online Assessments: Week of 14th August
Video Interviews: Week of 21st August
Virtual Assessment Centre: 19th September
We know that the application process might be unfamiliar to you, check out our handy hints and tips below to help you through the process. 
Online Application Form


The first stage of the recruitment process will involve completing an online application form. 

Hints & Tips: We encourage you to complete this form in one setting and have all of your relevant supporting documentation readily available (i.e. resume, academic transcript, proof of citizenship etc.)

Online Psychometric Testing


Successful candidates…
View full process ASX has no active opportunities at the moment.
See who's currently hiring with our Job Search!
Search for jobs
Our application process will be taking place throughout August and September, please ensure that you are available for the following dates:
Applications Close: 14th August
Online Assessments: Week of 14th August
Video Interviews: Week of 21st August
Virtual Assessment Centre: 19th September
We know that the application process might be unfamiliar to you, check out our handy hints and tips below to help you through the process. 
Online Application Form


The first stage of the recruitment process will involve completing an online application form. 

Hints & Tips: We encourage you to complete this form in one setting and have all of your relevant supporting documentation readily available (i.e. resume, academic transcript, proof of citizenship etc.)

Online Psychometric Testing


Successful candidates will be invited to complete an online psychometric assessment. These assessments are designed to continuously challenge and stretch you. 

Hints & Tips: We recommend that you complete this assessment in a quiet environment where you will not be disturbed.

Video Interview


The next stage involves completing a video interview. This will involve answering 3 questions designed to help us get to know you better. We encourage you to be yourself and answer truthfully. 

Hints & Tips: A helpful tip is to ensure that you are in a quiet environment with a simple background and have no bright lights in the background. 

Virtual Assessment Centre


Successful candidates will be invited to attend a Virtual Assessment Centre. We will confirm the specific date and time closer to the date via email. 

Hints & Tips: The Assessment Centre is designed to assess your ability to interact and work within a team, so we encourage you to show us your personality and engage with your group members.
ASX has a proud history as an early and successful adopter of new technology. Today, ASX continues to embrace innovative solutions to make business easier for customers, help companies grow, create value for shareholders and support the Australian economy.
Driven by innovation, our activities span primary and secondary market services, including the raising, allocation and hedging of capital flows; trading and price discovery; central counterparty risk transfer; and securities settlement for both the equities and fixed income markets.
With approximately 1000 staff Australia wide, our size and nature means that all of our employees have access to unique experiences and career development. We challenge you to think deeply and broadly, to be curious and fuel innovation. We value diversity of thought and welcome new ideas.
Given our position in the Australian financial market, we also work in a highly regulated environment. This means that our foundations of quality, security, resilience and trust guide our decision making and ensure we meet the highest global standards.
World-Class – ASX is a top 10 global securities exchange by value and the largest interest rate derivatives market in Asia.
Internationally Competitive – ASX is a world leader in raising capital, consistently ranking among the top five exchanges globally.
Technology-Enabled – ASX provides data and technology services to intermediaries, banks, information vendors and software developers to help them make informed decisions, offer services to their clients and connect with one another.
Customer-Driven – ASX works to ensure that our operations are built on the foundations of quality, security, resilience and trust.
At ASX, we believe a happy employee is one who has work life balance, can grow personally and professionally and is supported to give back to the community that they work and live in.
ASX offers:
Employee benefits for a wide range of lifestyle and financial arenas
Employee social events - with the opportunity to be part of the social committee
Subsidised sports activities
Professional memberships relevant to registered professional bodies
Ongoing education support 
Elizabeth Harris, Principal Adviser, Listings (Perth)
"Working at ASX is fast-paced, market-driven and extremely interesting. There are a diverse range of people in the organisation and the team culture is very supportive." 
James Keeley, Business Development Manager 
"ASX provides me with the opportunity to develop relationships with new and existing customers to inform them about several aspects of the business. There is a solid team ethos at ASX with the emphasis on creating successful outcomes. This is achieved by the setting of clear objectives throughout the year." 
Brendan Laird, Senior Manager - Settlement Operations
"The reason I work at the ASX is the people. The people at ASX have fantastic experience across Markets throughout the world and provide opportunity for development of my product knowledge. In addition, the wide range of direct customer interaction which is required for us to work with every day in delivering our products and services"
You have studied hard and you are ready to take the next step. We understand that once you graduate, it's not always easy to find your way. ASX can help you develop the skills, knowledge and network to build an exciting and inspiring career. We are committed to help you get discover where your career can take you at ASX and beyond. Know that you are joining a business that values you for who you are right now.
Our next graduate program begins in February 2024.  
We are looking for early adopters of new technology, innovative thinkers and customer-focused graduates to rotate across our diverse lines of business. You will be exposed to cutting edge technology, learn how data shapes our business and contribute to leading-edge innovation to help shape the future of Australia's financial markets. 
You will work alongside data scientists to derivative market experts, project managers to strategists and have the opportunity to learn and develop across multiple disciplines. 
You will complete an 18-month tailored program designed to give you cross-functional experience, introducing you to all aspects of life at a globally-renowned exchange. You will undertake rotations where you'll build the critical capabilities and professional skills to grow a successful career. From day 1, you'll play an integral role in delivering for our customers and strategy.  And yes, you will be supported. 
Your program will commence with an extensive induction, followed by your professional development, based on a three-phased building block approach of getting graduates established, building graduate competencies and rounding out with emerging graduate leaders. Topics such personal brand, self-awareness, change & ambiguity, and critical thinking will help your career flourish. We will also upskill you in your financial markets knowledge, and support your further education in your chosen field.
What to expect:
2-3 rotations in real roles, doing real work. Your first rotation will be pre-selected selected for you.  You will apply for rotations of your choice thereafter.  
Ongoing training and learning programs carefully aligned to your development needs
Mentoring, peer-to-peer coaching and exposure to senior leaders
1:1 support from your graduate coordinator 
A Job Shadowing program which allows you to sample opportunities across ASX
Opportunities to get involved in enterprise-wide projects, initiatives and resource groups.
A close graduate network to support you throughout your journey 
What do we look for in our graduates?
Curiosity – there is a lot to discover at ASX
A positive, can-do attitude
Patience and compassion – we are changing, and with opportunity comes ambiguity 
Excellent communication skills and willingness to collaborate in a team
A passion for advanced analytics, machine learning, cloud solutions and BIG Data
Genuine interest and passion for Financial Markets 
Key Dates
Applications Open: Monday 3rd July 2023
Applications Close: Monday 14th August 2023
We are working very closely with 'Graduate Ambassadors' (senior leaders from each business area),  to ensure we identity and build diverse and exciting new rotation experiences.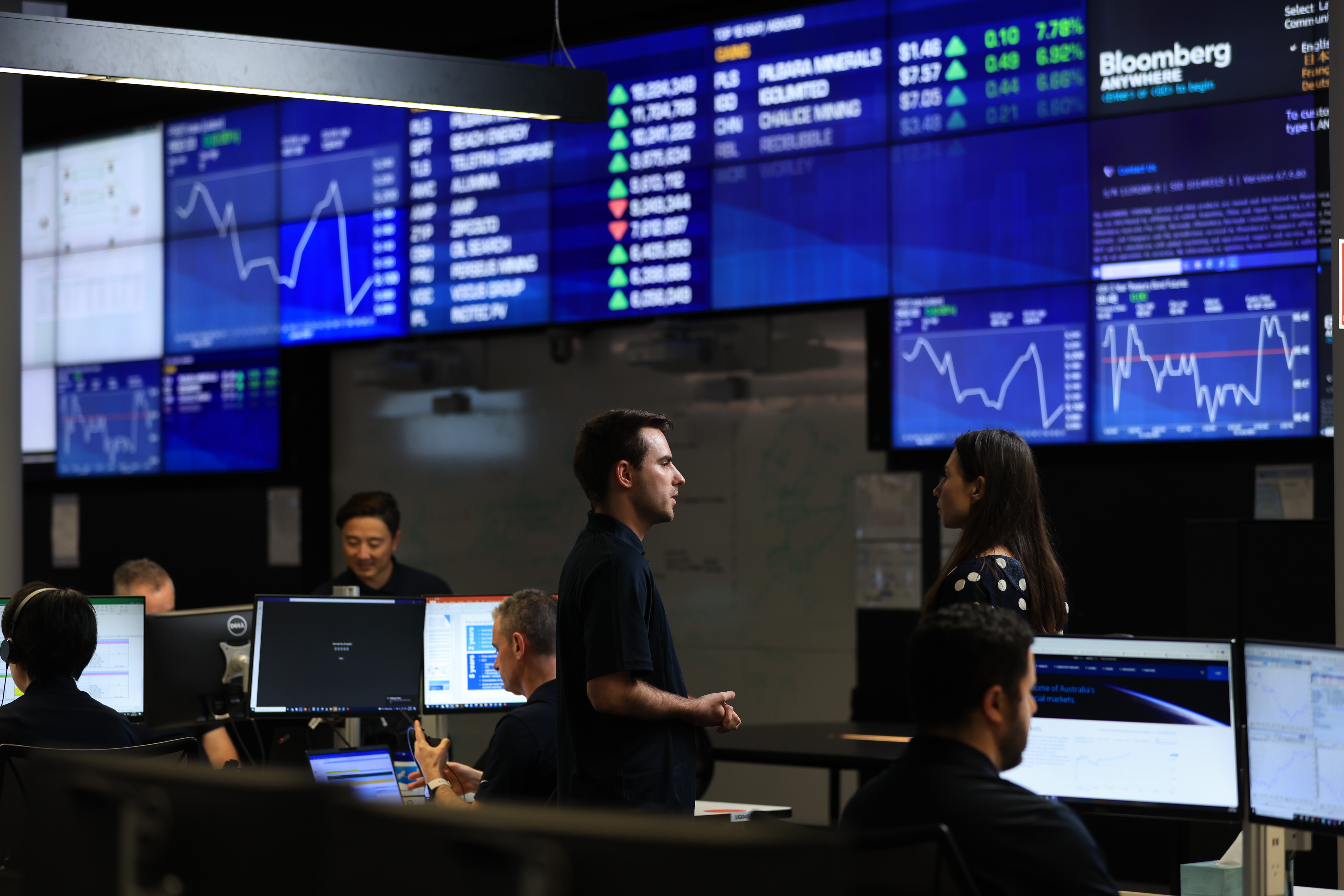 ASX Grad Program

Access the power of financial markets
data - ASX DataSphere

ASX: IPO Highlights
When you join us as a university student or graduate, you'll work alongside exceptional people who will enable you to become whoever you dare to be. You will belong to a community that values your ideas and will help you bring them to life.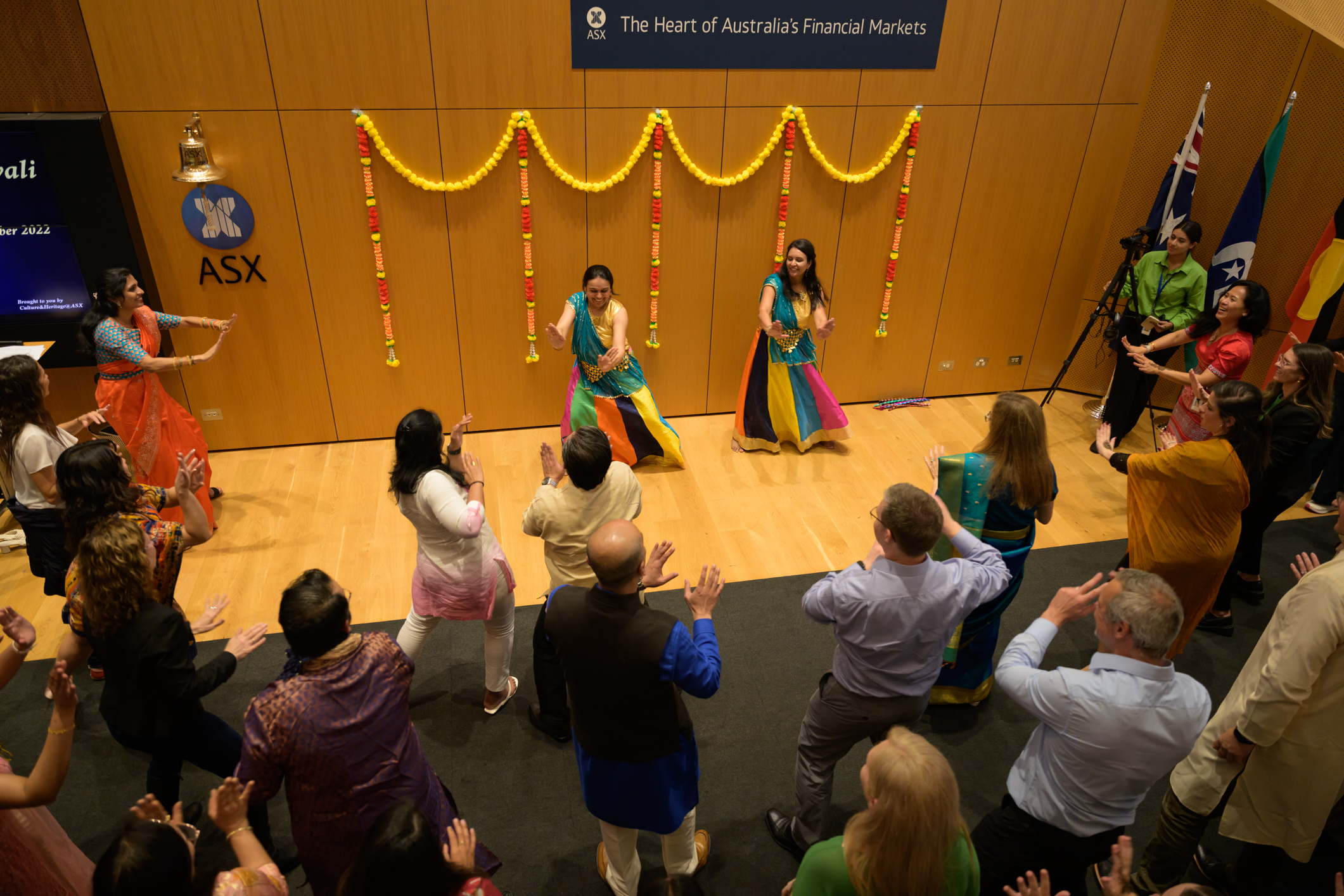 Values
Our values will underpin what we do and how we do it.
WE PUT THE MARKET FIRST

To benefit all customers

WE STAND UP FOR WHAT'S RIGHT

Proudly protecting market integrity.

WE ACHIEVE MORE TOGETHER

Collaborating with purpose​

WE DRIVE POSITIVE  CHANGE

Focusing on the big picture.
Perks & Benefits
Hybrid Working 

Although 'the pandemic that must not be named' has run its course, we are committed to retaining the benefits of remote work by supporting sustainable hybrid working arrangements.  We have a principle-based approach that supports managers and team members to agree on the right balance of onsite and remote work to meet the needs of all stakeholders.  While ASX does not mandate minimum or maximum number of days working in the office, we do recognise that in-person interactions increase our sense of belonging, connection and alignment. As an average, this means we will likely see you in the office 3 days week.

Education Assistance 

Our Education Assistance policy supports you to undertake further education by providing financial assistance and paid study leave.  We understand that after years at university, you may want to take a beat to immerse yourself in work, but the option is always there if or whenever you are ready to study further.   

Short-Term Variable Reward

Permanent and maximum term employees are eligible to participate in the variable reward program.

Workplace Giving and Volunteering Leave

All permanent and Maximum Term employees can utilise up to 2 days paid volunteer leave p.a.

Annual Employee Share Plan

As a graduate, you will be eligible to have an opportunity to purchase ASX shares at a discount through a pre-tax salary sacrifice arrangement

ASX Life

This is our online platform engaging Australia's leading retailers to offer employees a wide range of lifestyle and financial discounts and benefits including; entertainment, shopping, wellbeing, professional, home, car and travel services.

Access to senior leaders

The size and structure of ASX makes it easy for our graduates to develop personal relationships with senior leaders across the business.  The graduates organise monthly education sessions for a small group of graduates and other employees at the beginning of their career, where they invite leaders from different backgrounds to share their story and what they do at ASX.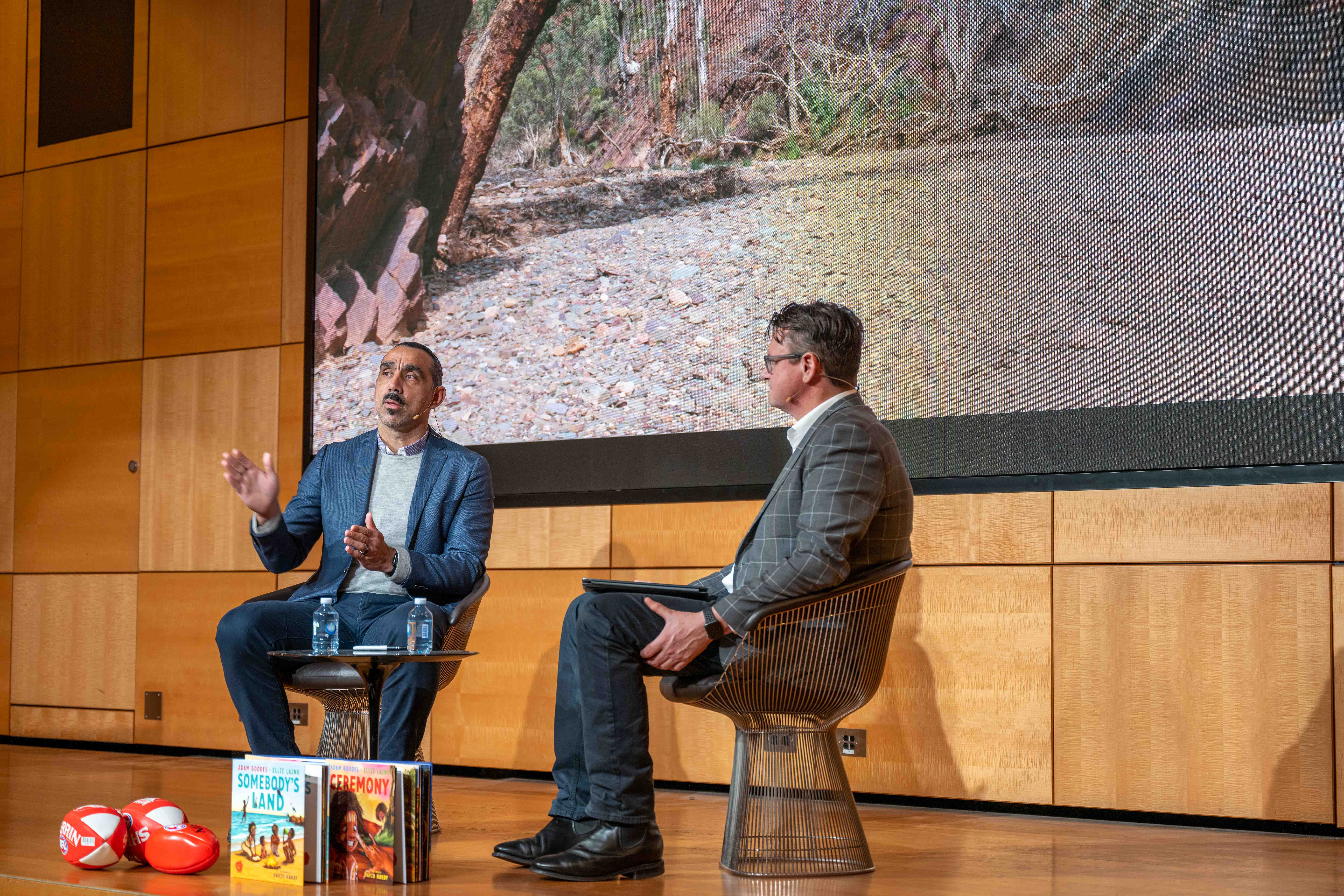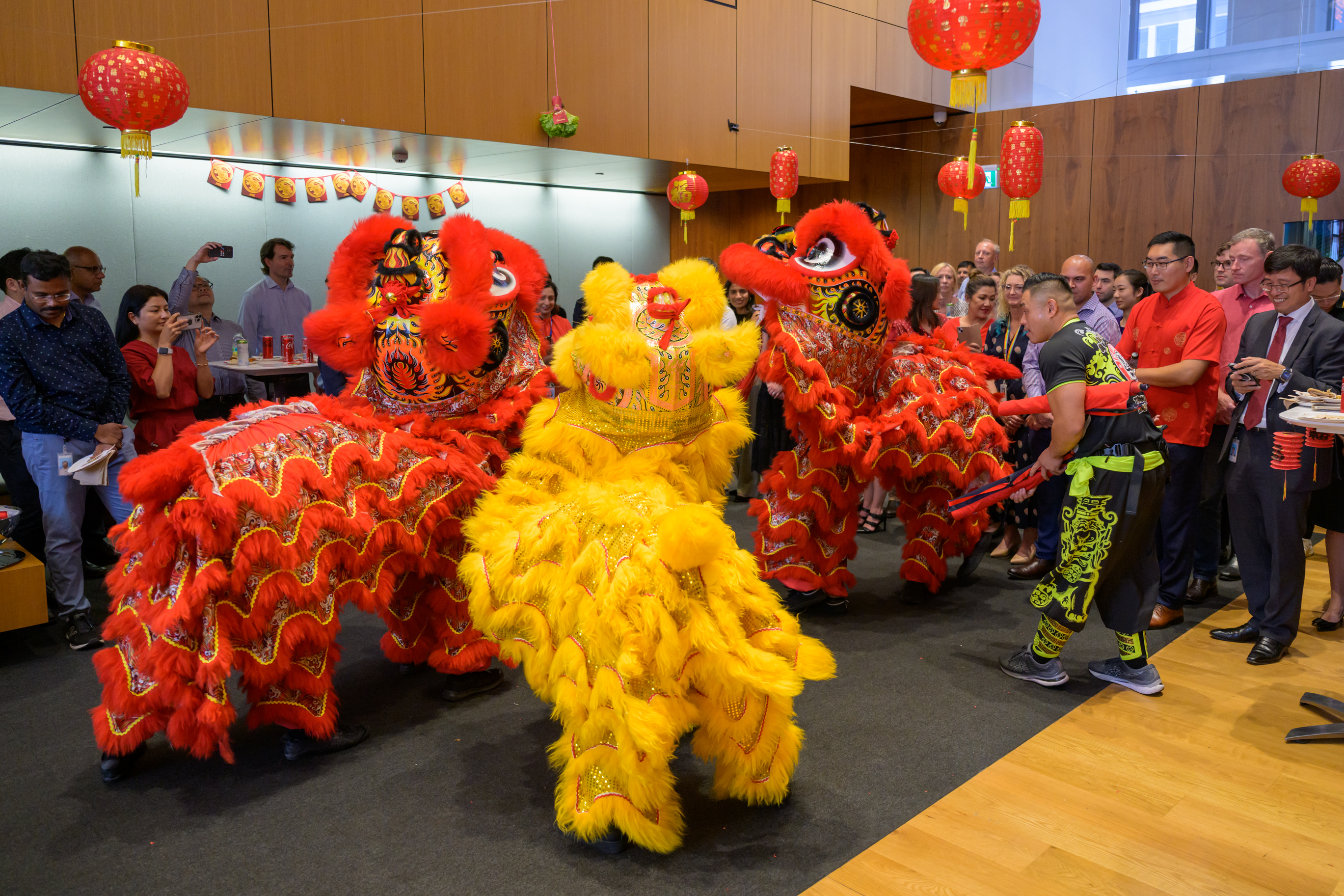 At ASX, our aim is to lead an organisation, which values and celebrates diversity, where every employee feels a strong sense of belonging and is comfortable to bring their whole self to work.
We support a workplace where employees have equal access to career opportunities, training and benefits. We treat employees fairly and respectfully and ensure they are not judged by their gender, age, ethnicity, race, cultural background, religion, sexual orientation, disability or caring responsibilities.
ASX's Employee Networking Groups (ENGs as we call them for short!) play a pivotal role by mobilising employees to raise awareness about equality, diversity, wellbeing and community. 
Our five ENGs are made up of passionate employees who volunteer their time to empower and connect staff with each other, and the wider community. Our ENG teams help to foster and promote a strong culture of diversity and inclusion through changing and introducing company policies, creating awareness and shaping the community at ASX.
Culture & Heritage - promotes an environment that values and celebrates diversity of cultural attitudes, behaviours, thoughts and work practices
WE@ASX - stands for 'Women Empowered' and is about empowering, supporting and sponsoring women at ASX to foster a gender equal culture
ASX Giving - Helping to take the passion and generosity of ASX's employees to the next level
Wellbeing - promoting and facilitating physical and mental wellbeing through employee participation and community connection
QASX - provides a professional support network for LGBTIQ+ employees and allies, supporting inclusion through policy, education and celebration 
Thanks to our ENGs, our calendar is filled with fabulous events to keep things lively… and at ASX, do we certainly know how to have fun!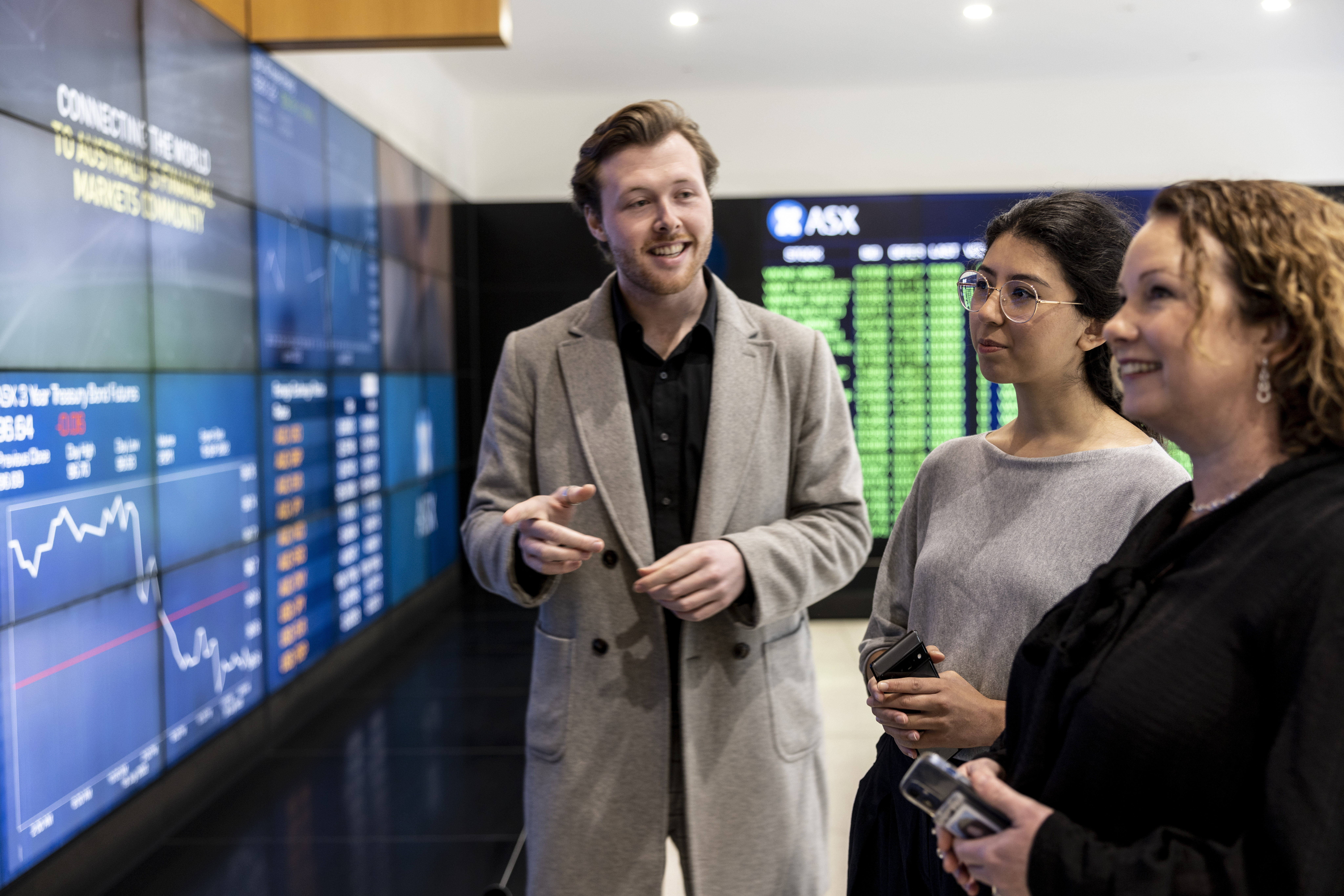 ASX's Board and management are committed to the company's long-term sustainability. As a key part of Australia's financial system and the broader economy, ASX recognises the importance of our role in supporting Australia's sustainable future.
Targeting net zero by FY25
ASX's approach to climate change brings together our commitment to being a responsible corporate citizen, our ability to support Australia's transition to a low carbon economy, and our role as market operator to encourage transparency from issuers.
ASX's approach to climate change has been developed considering both ASX's climate-related risks and opportunities. It focuses on what we can do to:
Minimise our own operational impact on the environment, including managing our carbon footprint.
Encourage consistent, comparable and reliable climate change reporting and disclosures.
Support Australia's transition to a low carbon economy by offering products and services that enhance decision-making, manage risk and meet the growing demand for ESG investments.
Our pathway to this target includes 100% sustainable energy usage from FY23, which will represent a reduction in our total emissions of at least 85%. ASX further supports this goal with initiatives such as launching electronic capability for CHESS statements, and investing in more energy efficient technology.
Our QASX ENG provide peer-to-peer support, raise awareness and educate on LGBTQ+ inclusion and benchmark ourselves against the Australian Workplace Equality Index (AWEI) to continuously review our workplace culture and policies to create a more inclusive ASX.
ASX participates in the national Australian Workplace Equality Index (AWEI), which study attracts more than 40,000 responses and allows us to assess and benchmark our progress on creating a culture of inclusion, specifically for people with diverse sexualities and genders.  ASX is proudly performing above the national average in relation to strong awareness and visibility, Executive allyship and creating a supportive environment where staff with diverse sexualities feel comfortable discussing workplace issues related to their sexuality with managers.
Every year QASX proudly supports events such as the Annual Sydney Mardi Gras and Wear it Purple Day.  Most recently, we had a fabulous event for World Pride, which included many heart-warming giggles and spirited performances from our staff.  These are important events for the LGBTIQ community and enable ASX to provide support and build awareness of the value of diversity.  
We promote gender equality as a priority. ASX reviews the pay of employees each year to ensure all genders are paid equitably, and we have a dedicated remuneration committee which reviews pay equity regularly.
ASX is recognised as an Employer of Choice for Gender Equality (EOCGE) by the Workplace Gender Equality Agency (WGEA).  The criteria for the Employer of Choice citation is rigorous and designed to encourage, recognise, and promote organisational action to achieve gender equality in Australian workplaces. ASX's inclusion recognises our commitment to gender equality in areas such as flexibility, parental leave, women in leadership, and pay equity. 
Our WE@ASX (Women Empowered) group continues to be a close-knit network that drive the conversation on gender equality forward.  The ENG, host numerous internal and external events and education sessions including International Women's Day, White Ribbon Day and most recently hosted a special event, which championed Women in STEM, targeted at school and university students.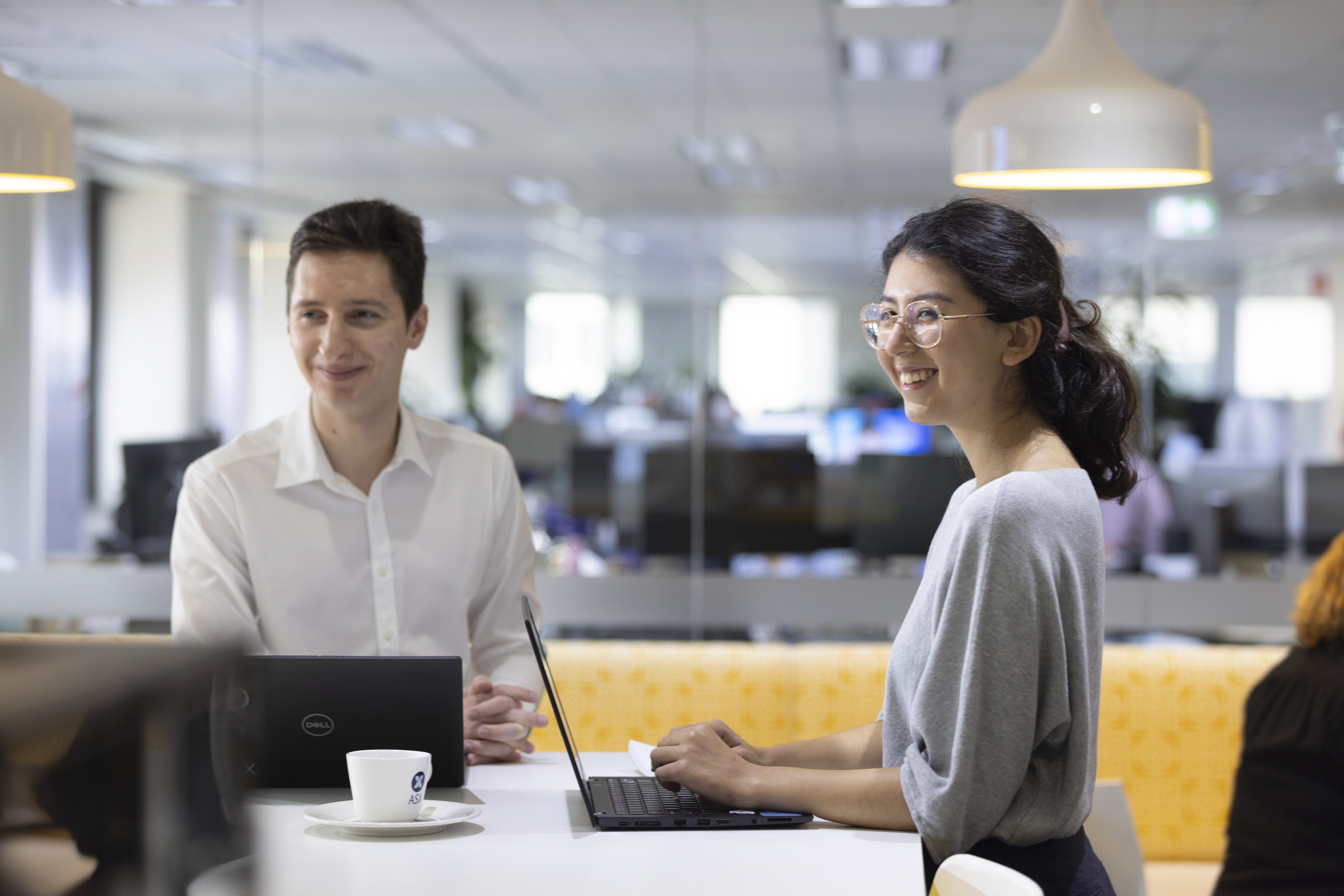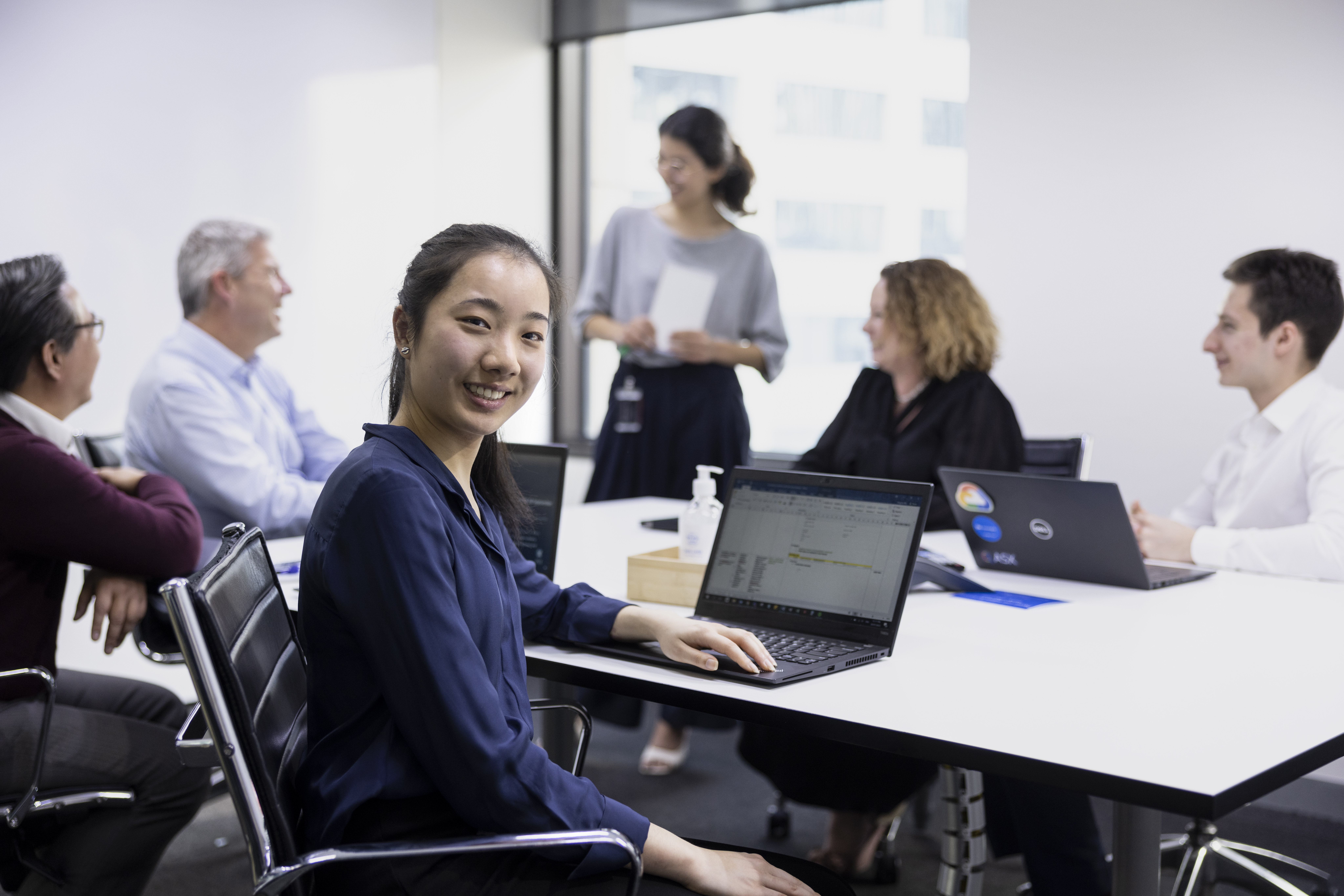 Lauren
I have been given to opportunity to go to Melbourne for the Google Cloud Summit with some of my colleagues.
We fly down the afternoon before and check into our hotel.
7:30
I start the day early to make the most of my time here. We are staying at a hotel in the city, so I stroll down the streets of Melbourne on the hunt for some quality Melbournian coffee. After reconvening with my colleagues at the hotel, we leisurely walk over to the conference centre, excited about what's in store for the day.
8:30
We arrive at the conference and plan out the day. There are lots of interesting sessions to choose from, all being run by industry-leading companies. I chose some of my sessions based off projects that I am responsible for at work involving API development, to hopefully learn something new about building APIs and inspire ideas, others I chose because it's a space I'm not so familiar in, like cyber security, but spark my interest to learn about something new.
12:00
The morning sessions were great! Over lunch we have the opportunity to network with other people at the conference and companies that have come to demonstrate some of their new offerings. It's a great time to make connections and hear about what other companies are working on. I exchange a few emails to reconnect with people and continue these conversations when I get back home.
5:00
After some more thought-provoking sessions in the afternoon, the summit concludes with some participant drinks where we have another opportunity to meet like-minded people and share our thoughts on the day. Then, we head off with a notepad full of ideas and a bag full of merch.
7:00
We end the day by soaking up some more of what Melbourne has to offer, whist exchanging ideas on how we bring our learnings back to the team. My colleagues and I slowly make our way to a great spot for dinner and hop on a tram ride back to the hotel.

Filippo
8am
For as much as I try to change into a morning person, I still like to sleep as much as possible and then rush to the shower and quickly get ready before taking a walk to the office and use the fresh air to properly wake up.
9am
I work in more than one project so based on what day of the week it is I decide on what floor I'll sit and then quickly check my emails, teams, and notes in case there is any urgent task for me to complete. It does not take long before I am out of the door again for my first coffee run of the day with a workmate. I try to use my days in the office to connect with colleagues as much as possible.
10am
This is when I normally have my daily stand-ups with one or more teams. I find it very useful to understand what other team members are working on and what I can do to help. Similarly, I get to talk about what I worked on as well as what are my plans for the day. This is normally when I ask for help if I need someone else to work on something with me. Maintaining regular catch ups with the team ensures that we are all across what is happening within our Space.
I then start responding to any less urgent emails I left from earlier in the morning and work on tasks that are assigned to me. This is also when I start thinking about what I feel like having for lunch.
12:30pm
At this point I have normally made a decision regarding my lunch plan so I meet up with some workmates and we head out to grab some food. The length of my lunch break varies a lot depending on my afternoon schedule and the weather.
Ideally, my next meeting is not until 2pm and I get to have a nice lunch and a quick stroll around Circular Quay where I get my second coffee of the day.
2pm
Back to the office I normally try to schedule as many meetings as possible during my office days so that I get to meet people face to face so my afternoons are often filled with catch-ups and planning sessions. Every meeting normally goes for 30 minutes so that is a lot of people I get to see and talk to every day!
3:30pm
This is when I normally try to disconnect for 5 minutes and take a solitary break in the kitchen. What I do during this break varies a lot based on the day that I had but I generally scroll through my phone while having water or my last coffee of the day.
4pm
I try not to book any meeting after this time as people are normally getting ready to go home and might not be available. I often use this time to close off as many items as possible from my to-do list and make sure every support ticket raised against my team are actioned.
This is also when I draft up a v1 of my to-do list for the day after.
5pm
Home time! I like to talk back home and take a break from any work thought by listening to some music and calling my family. On my way home I get to pass by my favourite shops so it is not uncommon that I do some shopping after work (especially if I had a busy day). I then spend the rest of my night meeting up with friends and watching TV before getting ready for another day at work.
Adena
9am - Getting Started
At the start of the day, I settle into my home workspace and review my to-do list. I skim through emails and catch up on any urgent requests or meetings scheduled for the day. I also use this time to prepare an update to share with my team at our morning stand-up meeting. At 9:30am I join a virtual team call, where each team member will briefly discuss their progress from the previous day. This is a valuable opportunity to coordinate with the team.
10am - Analysis Work
Working in data analytics is an exciting journey where I combine technical expertise, analytical thinking and creative storytelling. I explore data landscapes, using data manipulation and visualisation tools to uncover meaningful trends. This work provides strategic guidance for enhancing customer experiences and optimising operational efficiency. Tasks may include data investigations, designing dashboards and crafting presentations to communicate our findings to stakeholders. During this time, I will often join brief virtual meetings with team members to collaborate on complex tasks and share insights.
12:00pm - Lunch Break
After a full morning of data exploration, it is time to take a break. I like to incorporate physical activity into my lunch break by going for a short stroll outdoors. I also log into a virtual Pilates or meditation session livestreamed weekly from the office. Sometimes I have a virtual catch-up with the other grads who are placed in different teams.
1pm – Back to work
When I get back I continue from where I left off in the morning. I often need to spend this time testing new analytics improvements I have implemented. My fellow data analysts will also provide helpful feedback on my work which I incorporate. I may also spend some time documenting my work for our stakeholder groups. As there have been many new tools and techniques to pick up in my role, I may also spend some time engaging in self-guided learning to improve my skills.
2pm – Collaborative Meetings
I attend meetings with cross-functional teams including business stakeholders, managers and fellow analysts. These sessions aim to align data analysis initiatives with business objectives, discuss project progress and address any challenges. I often assist in delivering a presentation on the team's most recent findings. These meetings are also a great opportunity to broaden my understanding of the business and understand how all teams fit together. Throughout the week there are various virtual meetings hosted by other parts of the business that I can join to maintain my awareness of key updates and changes happening in the business.
4:30pm – Wrapping Up
As the day winds down, I wrap up on my tasks, and update the records of my progress for the day. I prioritise my tasks for the next day and ensure I am prepared for any early morning meetings. At 5:00pm it is time to log off and because I am already at home I can relax straight away. I use this time to un-plug from technology and re-energise for the next day.