BT Graduate Programs & Entry Level Jobs
BT is the wealth management arm of the Westpac Group. BT designs, manufactures and administers financial products that enable customers to achieve their financial goals through the accumulation, management and protection of personal wealth. Today, the brands within BT provide our customers with a full spectrum of wealth services. These include investment, superannuation and retirement income products, investment platforms, private banking and insurance solutions.
At BT we commit to helping employees nurture their talents and take their careers as far as possible through mentoring, training, and the option of many career pathways.
To find out more about exciting opportunities with BT or the Westpac Group please visit our careers sites:
http://www.bt.com.au/about-bt/careers.html
Accounting
and 24 others
Hires applicants with degrees in
Data Science and Analytics
As a Customer Relations Consultant within BT, you will thrive on being able to assist a diverse range of customers with their superannuation while tackling complex and interesting problems.
Accounting
and 24 others
Hires applicants with degrees in
Data Science and Analytics
As a Customer Relations Consultant within BT, you will thrive on being able to assist a diverse range of customers with their superannuation while tackling complex and interesting problems.
Past BT Graduate Hiring Statistics
If you're interested in working at BT, understanding when they have opened up applications for their graduate programs, graduate jobs and internships is helpful knowledge to have so you know when you might need to apply. Use the below information to see when BT hires graduates, but more importantly what graduate degree's and other student attributes they target for their jobs.
---
Job types
Graduate Jobs (71%),

Entry Level Jobs (29%),
Disciplines
Accounting (100%),

Actuary (96%),

Administration (96%),

Arts and Humanities (33%),

Aviation (29%),
Work rights
Australian Permanent Resident (100%),

Australian Citizen (100%),

Australian Working Visa (88%),

New Zealand Citizen (71%),

Australian Skilled Migration Visa (485) (25%),

Australian Bridging Visa (25%),

Australian Student Visa (25%),
In 1969, BT began as the Australian subsidiary of the Bankers Trust Company of New York, Bankers Trust Australia, and since this time has continued to define itself by adapting and responding to customer needs. 
The Bankers Trust Company was formed in 1903 in New York, and was sold to Deutsche Bank in 1998. In 1999 the Bankers Trust Australian division was sold to the US-based Principal Financial Group, who sold the asset management division, BT Funds Management, to the Westpac Banking Corporation (Westpac) in 2002.
Westpac combined BT Funds Management with its previous wealth acquisition - the Rothschild asset management business - and its own Financial Services operations, to form an expanded wealth management division of Westpac – BT Financial Group (BTFG).
In 2008, the St. George Wealth Management business merged with BTFG to form one of the largest wealth management businesses in Australia. St.George Bank's Wealth Management division brought eight unique businesses with them, which included Asgard, Securitor, Licensee Select, Advance Asset Management, St.George Financial Planning and St.George Private Clients.
This saw the brands of BT, BT Investment Management, Magnitude, Westpac Financial Planning, Insurance and Private Bank join forces with Asgard, Securitor, Advance, Licensee Select, Ascalon Capital Managers, St.George Financial Planning (including BankSA Financial Planning) and St.George Private Clients.
In 2019, Westpac Group announced changes to the structure of its wealth business, BT Financial Group. This included an exit from financial advice; with the private wealth, platforms, investments and superannuation businesses moving into Westpac's expanded Business division; and the insurance business moving into Westpac's Consumer division. As a result, BTFG is no longer run as a separate division, but has become a single wealth management brand within Westpac, now known as BT .
Today, BT's evolution continues. From BTFG with a respected collection of brands who were leaders in their market segments to now being BT – Westpac Group's wealth solutions brand, fulfilling a more connected role within Westpac, side by side with banking, to build lifelong relationships with customers in the moments that matter.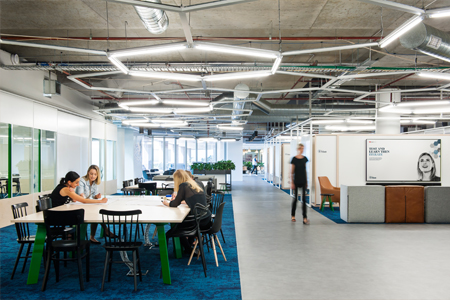 When you work with us you'll get a competitive pay package that is linked to performance and regularly reviewed to make sure it is fair, competitive and consistent with our core values. Salary sacrifice options are also available.
Leave packages to help you live your life
Join us to take advantage of comprehensive leave options that will support your lifestyle including:
12 weeks of flexible lifestyle leave (either paid via purchased leave or unpaid)
One day of paid wellbeing and lifestyle leave
Paid parental leave up to 13 weeks (all up you can take up to two years unpaid leave off)
Grandparental leave up to 12 months unpaid
Career break leave between three and 12 months unpaid
10 days of domestic violence support leave for employees experiencing domestic violence and carers supporting loved ones
Transition to retirement support plus 3 days of paid leave to pursue retirement related activities
Sporting leave and volunteer leave
Plus you'll also get the usual paid annual leave, generous paid personal/carers leave as well as study leave, long service leave and leave without pay.
Shares in our future
Interested in investing? When you work with us you'll have opportunities to join in employee share schemes that allow you to purchase shares tax-free.
Superannuation to set you up for life
As a member of our team you'll get exclusive access to our BT Super for Life Westpac Group Plan, which means we'll contribute a sum of 9.5% (uncapped) of your fixed salary. This also covers super contributions when on parental leave (even when it's unpaid, for up to 2 years), paid sick leave, annual leave and long-service leave.
Employee Care program to enhance your wellbeing
At BT you'll be part of a caring team that will support and empower you to be the best version of yourself, both at work and away from it. Our priority is to enrich your wellbeing for the whole of your life, and we'll do this through a range of special Westpac Group services including:
On-site employee wellness centres
Free nutrition advice
Priority access to specialist practitioners
Free after-hours GP service
Free employee counselling service
Valuable savings on your banking products and services
Working with us means you and your family could save money through discounts on a wide range of Westpac Group products and services, including:
Bank accounts, personal loans and credit cards
General and car insurance
Investment life insurance
Superannuation
Best of all, you'll still be able to take advantage of these discounts even after you move on from the company.
You can save even more money as an employee by using the discounted rates we negotiate on a wide range of partner products and services. These could be electronics, holidays, recreation activities, utilities, health services, vehicles, online shopping, gifts and education.
Diversity

BT
---
Diversity is more than just about visible differences- it's about different experiences/backgrounds, capabilities, insights and perspectives that our people bring to work with them every day. We've created a working environment where everyone is encouraged to be themselves and be proud of it, regardless of gender, cultural identity, age, sexual preference, work style or whether you identify as having a disability.
Advocates for inclusion and diversity
You can help us put inclusion and diversity at the forefront of everything we do by joining one of our Employee Action Groups (EAGs). These groups give you a chance to advocate for and champion diversity in our business, and include:
ABLE (accessibility group)
Asian Leadership Group
Brothers and Sisters Indigenous Group
FLEX (mainstreaming flexible work practices)
GLOBAL (lesbian, gay, bisexual, transgender, intersex and allies)
Prime of Life (50+ years)
Women of Westpac
The Youth Network (under 30s)
When unique people work together they deliver extraordinary results. Our approach to inclusion and diversity is broad, read about our Westpac Group strategy here.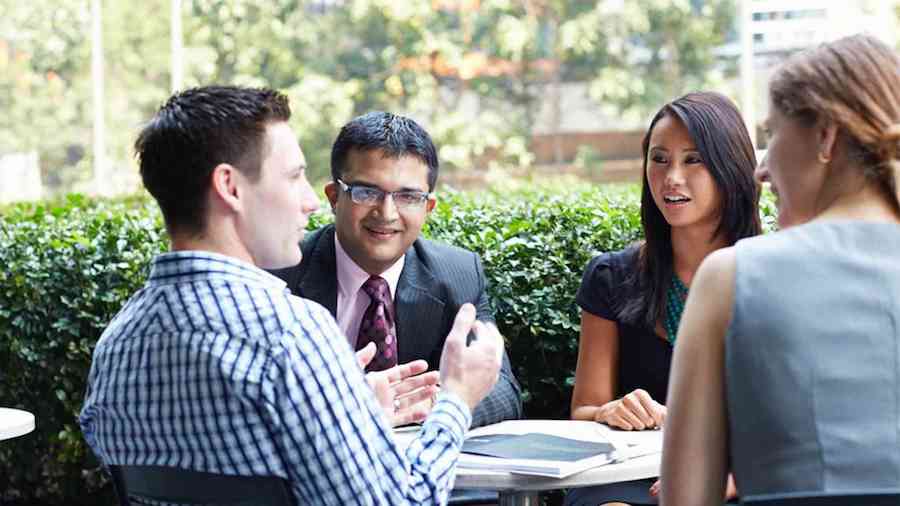 Why BT?
At BT you'll be part of a group that encourages career growth, promotes flexibility, and cares about personal wellbeing.
About BT
BT is the wealth arm of Westpac Banking Group, the first and oldest bank in Australia. With this comes a great wealth of knowledge, expertise, and a portfolio of heritage brands that makes BT an exciting and fast paced place to work. We invest in our employees to elevate their careers and offer our customers first class service. Delighting the customer is at the forefront of everything we do and we expect our employees to embed this in the core of their day to day work.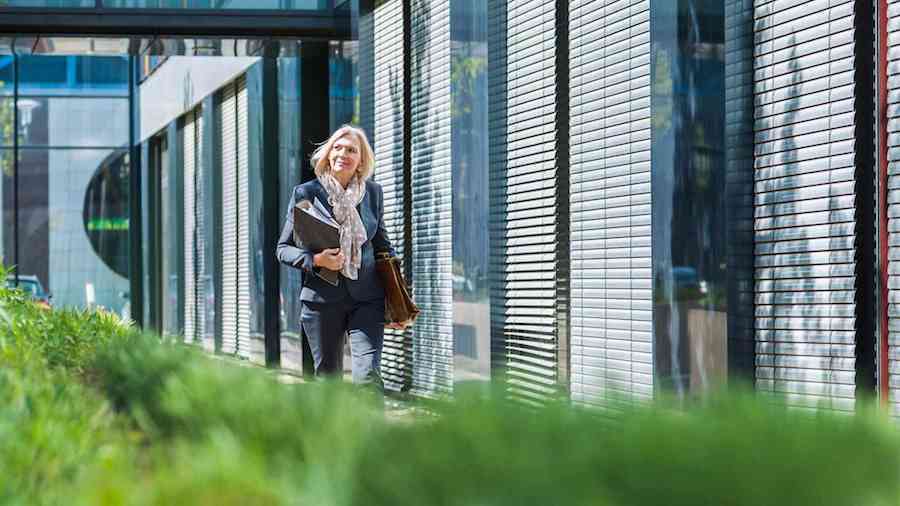 You'll get more than a good pay package when you're employed by BT. Learn more about market-leading flexible leave, employee banking products and dedicated wellbeing programs.
When you join BT you'll be part of a workforce where flexibility means thinking differently about how, when and where we all work. We believe in flexibility all-year round, for every employee.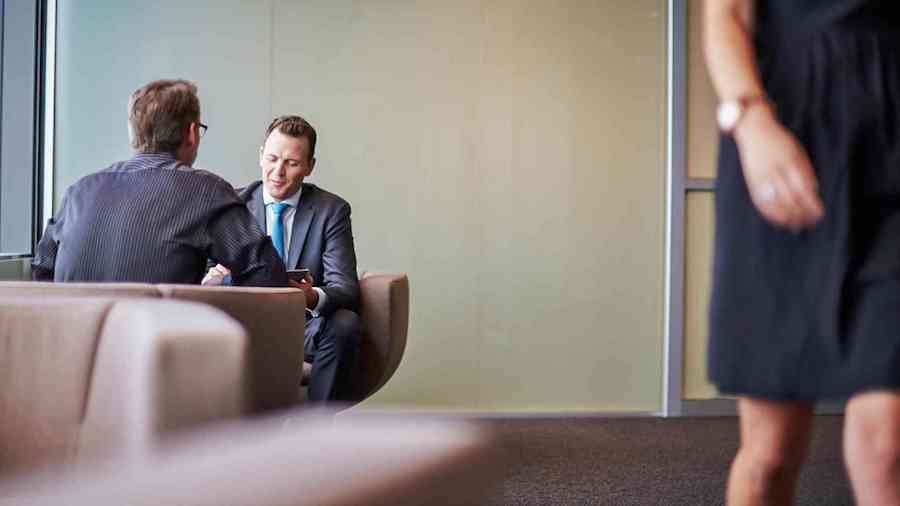 At BT we commit to helping employees nurture their talents and take their careers as far as possible through mentoring, training, and the option of many career pathways.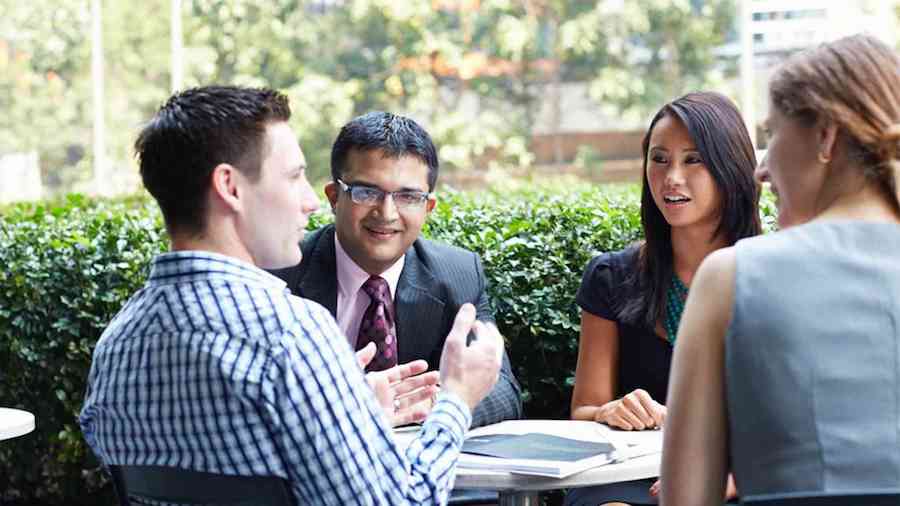 We believe in an inclusive workforce where everyone embraces who they are, building the foundation for innovation. At BT, diversity is not just a buzz-word.
About BT
BT is the wealth management division of the Westpac Group, helping Australians from all backgrounds manage, grow and protect their money.
From our beginnings in 1969, we have fostered a strong culture of intelligent expertise and insights. Our brands have a strong financial services heritage in Australia and are some of the most trusted and respected names in the business. This gives you the assurance that you are dealing with experienced and knowledgeable experts, supported by the strength and stability of the Westpac Group.
We are a multi brand business which allows us to provide our customers with best in class wealth services. These include:
Investment
Superannuation
Insurance solutions
Here are some key facts about us.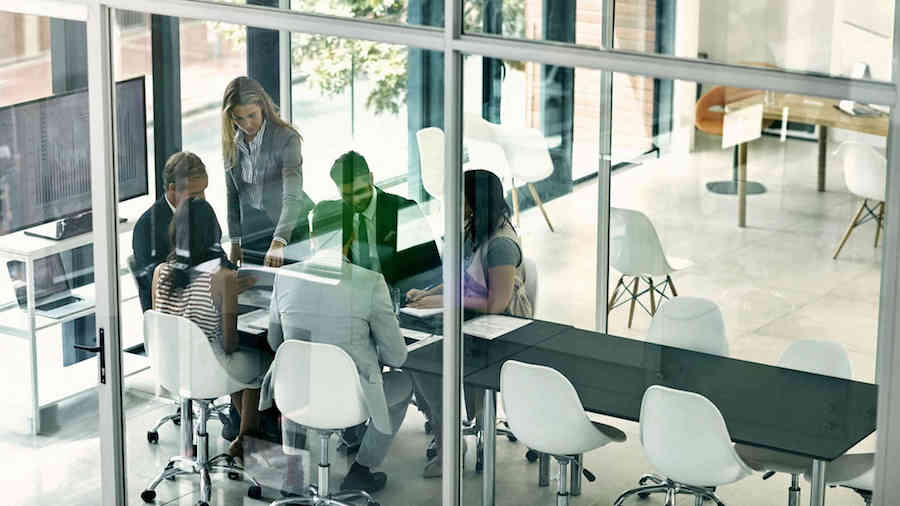 Our goal is to build a diverse workforce of amazing talent which means that we are committed to helping you take your career as far as possible.
Freedom to move around a large corporation
BT is part of the Westpac Group that has many respected and trusted brands/businesses across Australia and Asia. This means that you'll have the benefit of many career pathways without the pain of changing employers and losing hard-earned benefits such as leave. You will be supported in whatever career path you want to take and with whichever brand within the group you chose. The Westpac Group world is your oyster.
We celebrate your success
We are passionate about making sure we recognise your efforts, after all you are our customers too. We love to celebrate success and use many different programs to recognise and reward our people, from smaller business unit awards through to the premium CEO Awards.
Bringing our people together
Sometimes learning from a peer with a wide breadth of experience and knowledge is invaluable, which is why we encourage and support mentoring. We have a dedicated online portal that stretches across the entire business, to allow our people to connect with others and find a mentor or become a mentor themselves.
Creating and inspiring leaders at all levels
At BT we encourage you to be a leader and motivate your team, no matter what your role is. And if you're in a people leadership position, you will have access to the People Leaders Resource Centre which includes training programs, coaching techniques, assessments and learning resources, which will help further your development.
Power to learn what you want, when you want to
As well as support and encourage you, we also want you to take charge of your own career. You'll be able to do this through our virtual learning environment that delivers a range of training modules and resources. We are a Registered Training Organisation, so any learning that you do will be recognised under the Australian Qualifications Training framework.
We put the customer at the centre of everything we do, with a commitment to constantly seek ways to help our customers achieve their financial goals.
Our commitment to our customers
At BT we place our customers at the centre of everything we do. We are committed to constantly seeking ways to help our customers and their families prepare for their best financial future, for the here and now and for generations to come.
Our people are the biggest advocates of this philosophy, creating a culture that is driven, accountable and more importantly compassionate. We care about our customers and are passionate about making things better and easier for them.
We seek to meet our commitments whilst going the extra mile
We take responsibility for our actions whilst being team players
We challenge the status quo to identify new ways to exceed customer expectations
We are passionate and enthusiastic about our customers, people, brands and offerings
Our employees maintain the highest ethical standards at all times and this is a core and non-negotiable value of employment within the BT family.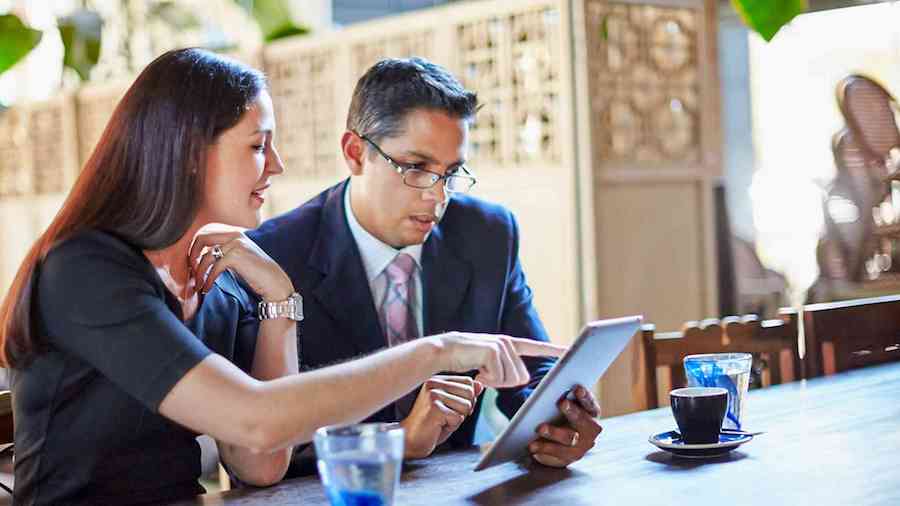 FAQ's and how to contact us
BT
---
We've tackled all those niggly questions you may have, or if you can't find the right answer contact us directly.
FAQ's
If you have any questions about working with us that you want answered without having to pick up the phone, check out our frequently asked questions below.
How the recruitment process works
Q: What's your recruitment process like?
A: Your best bet is to have a look at our full application process which lists each stage of the process step by step.
Q: How can I make my CV stand out?
A: Keep your CV simple, concise, easy to read and focused on selling your skills. We'd prefer that your CV is no longer than four pages. And of course, make it professional and clearly written with no grammatical errors, spelling mistakes or typos.
Q: Can I apply for more than one position?
A: Of course you can, but please keep in mind that to be considered for the positions you should have the relevant experience and qualifications highlighted by the job advertisement.
Q: Will you accept CVs from recruitment agencies?
A: We'll only accept a CV from a recruitment agent if the agency has been formally briefed by one of our Talent Acquisition Consultants. If you think your CV has been submitted without your consent, please call us on 1300 130 548 or email a Talent Acquisition Consultant.
Knowing which role to apply for
Q: The role I'm interested in is full-time but I only want to work part-time. Should I still apply?
A: Definitely. At BT all of our roles are flexible, and we are an equal opportunity employer. We support flexible working and recognise that people may want to work flexibly for any reason, and at all levels and ages. So basically that means that every role is open to experienced candidates who are happy to have a discussion around workplace flexibility.
Q: The role I've applied for isn't in the same region that I live in, is that a problem?
A: No it isn't a problem. That's because we think that all roles can be flexible, and that includes location. So we are more than happy for you to apply for an interstate role. After all, work is something you do, not somewhere you go.
Q: I couldn't see a role I wanted to apply for today. Can you let me know when a suitable position becomes available?
A: The best way to do this is to create your own profile by uploading your CV and answering a few questions about yourself. We can then send you email alerts when relevant roles become available.
Submitting an application
Q: Do I need to be an Australian resident to apply for a position with the BT?
A: You must be an Australian or New Zealand citizen, a permanent resident or have a specific Visa when you apply to be considered for a job with us, specific details are outlined here.
Q: Can I send you an updated CV even though I've already submitted my application?
A: Yes, you can just visit the online application portal where you first uploaded your CV and update your details.
Q: How will I know you received my application?
A: You should get an email to confirm that we received your application within 24 hours of you submitting it. Make sure you check your junk mail folder in case it gets moved there. Of course if you haven't heard from us after 24 hours, please call a Talent Acquisition Consultant on 1300 130 548 or send us an email.
Q: I'm having issues with submitting my application, what should I do?
A: In our experience, the most common issue people have is forgetting their username or password. If this is your problem, select the 'Reset your password' link on the application login page and we'll send you your login details. As always, don't forget to look in your junk mail folder when you're checking for the email.
Recruitment time frames and applications status
Q: How long will the recruitment process take?
A: We can't give you an exact timeframe, because every role is different. However we'll try our best to keep you informed about your progress as much as possible.
Q: How can I check the status of my application?
A: You can check the progress of your application at any time using our online tracking system, which you can access via the application login page. Remember, we'll contact you via phone or email so please make sure you keep your contact details up to date and check your junk mail folder. If your contact details change, make sure you update them via the application login page.
Diversity, sustainability and flexibility
Q: I'm keen to read more about your diversity initiatives, where can I find this information?
A: That's great, simply browse through our website to find out more about our diversity and inclusion initiatives as well as our commitment to sustainability and community and our charitable foundations.
Still have questions?
Contact us
Call 1300 130 548
8am-5.30pm AEST, Monday to Friday
Sustainability and community
BT
---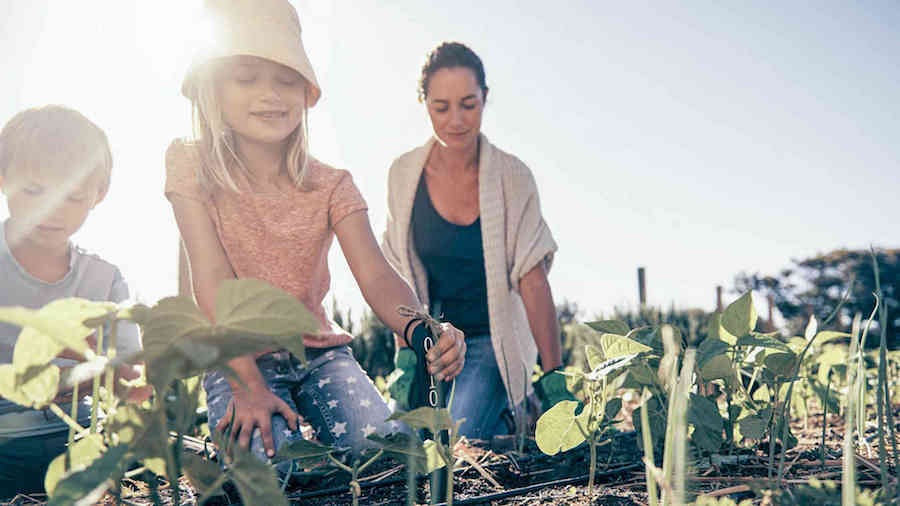 Sustainability
We believe in creating a sustainable future, through the work we do now, for our customers and communities, for generations to come.
When we know better, we have the power to do better. You can now access information about a company's recent performance in relation to environmental, social and governance (ESG) factors.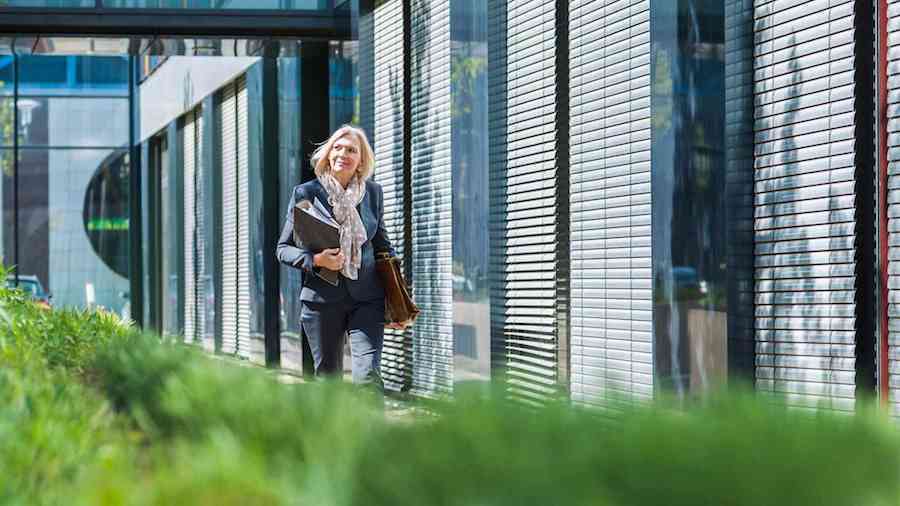 BT is committed to finding new ways of doing business that will help us drive sustainable growth, better social outcomes and ultimately, a stronger economy.
Woman look­ing at a desk with a wind tur­bine model
We are committed to reporting the carbon intensity of investment options within our retail and corporate superannuation funds, ensuring our customers are always informed.
Empowering our people
Big and small, we support our employees with their charities of choice through providing fundraising and volunteering opportunities to connect us and our communities.
Each year we support the efforts of our people with paid leave to volunteer for a recognised community group and charity of their choice, helping them to get involved.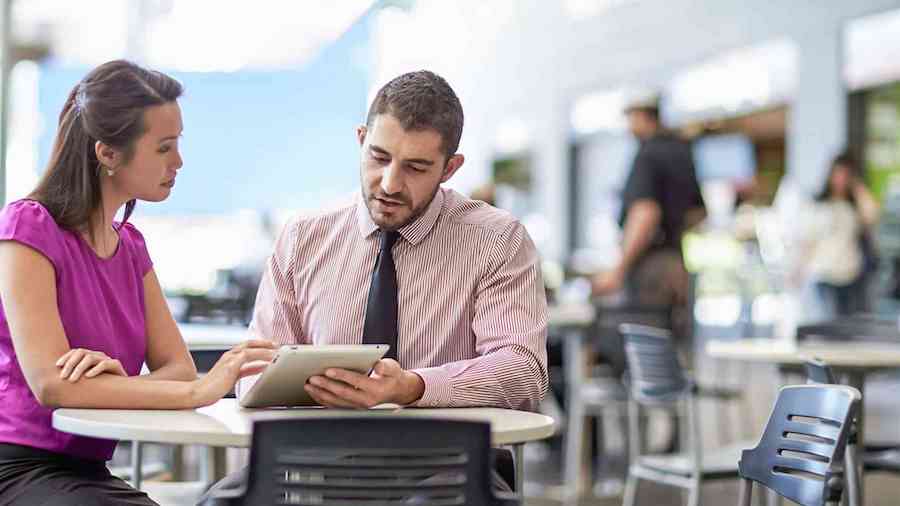 Through our Matching Gifts Program, we match the donations of our employees, dollar for dollar, to any tax-deductible charity in Australia.
The Stella Network is a community that supports the goal of gender diversity in financial planning by developing and connecting those who are passionate about the industry.
Community and sponsorships
Creating social change in Australia is important to us at BT, so we have built strong and enduring partnerships with some amazing charities and community organisations.
Jawun Indigenous Corporate Partnership is part of our commitment to develop solutions and support programs that foster self-sufficiency for Indigenous communities.
Promoting the independence of women in need, by providing professional attire, a network of support and career development tools to help women thrive in work and in life.