Capgemini Graduate Program 2021 - Expression of Interest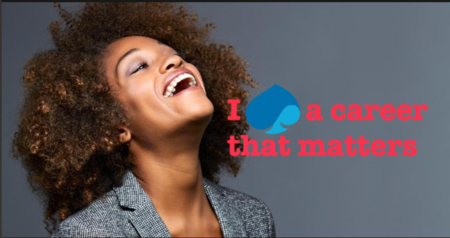 Applications for the Spring-Summer 2021  Graduate Program will open soon. We want to open up our conversation and search now, and we're super keen to hear from you! Please follow the link to leave an expression of interest, and we will make sure we let you know as a priority, when our applications open. 
Joining our Capgemini Graduate Program means joining a much celebrated Program as an Associate Consultant. Our whole business is so committed to the success of our Associate Consultants, and it shows that our commitment is felt, as the satisfaction of those within the Program is so high, we ranked as #18 in the AAGE Top Graduate Employers - and this survey isn't about the popularity of our brand, it is about what those in the graduate program say about how they feel once they join.
We are an international company, and we do our best to connect our junior talent to other graduate communities within Capgemini globally for friendship and knowledge share opportunities. You have some serious mentorship and coaching - from your Graduate Program Manager who has 20 years experience in consulting and is dedicated to coaching and developing YOU, to the Executive Leadership Team who provide time for mentorship. You are set up with a career coach as well as a buddy, and believe us, you'll never be left unsupported. 
The 12 month program is not rotational, we hire you as a permanent employee into a business line most suited to your skills and ambitons from day 1. There will be an opporutnity for you to move to a different line if that is your desire, and we'll help you make that happen. Our Learning and Development is world class - with technical and functional courses available pretty much on tap. The Graduate Program masterclasses are delivered continuously, to help you upskill and give you essential skills to ensure you are set up for success.
There are many things we are proud of - we are an Gold Award winning employer, recognised by the AWEI for our efforts of inclusion and belonging for the LGBTQ+ community, we are recognised as a Top 100 Graduate Employer for the AFR-Grad Connection team, we have been ranked as one of the most ethical companies by Ethisphere for eight years in a row, and our commitment to sustainability to to be net-0 business by 2030. The Graduate Program has a function called Grads Doing Good, which you can join to run passion projects for social causes - whatever that is close to your heart - your Grads event manage and campaign to drive blood donations, Movember, Clean Up Australia, Share the Dignity and so much more. So if you've got a passion for social change - bring that passion with you and we'll incorporate it into your work life.
There's a whole lot more, but what we're definitely proud of from the Program perspective, is the success of all the beautiful humans who've benefited from the Program. To see that the foundations they've received have given them wings to run projects, drive their career, and meet their ambitions - that to us is priceless. That's what we'd love to do for our next batch.
If this is the type of program you want to be a part of, please leave your details and we'll make sure we'll let you know early when applications are open.
NOTE: International Students - we aren't able to employ you into the Graduate Program, but we are keen to make something happen for you, because we know how hard it is to find roles. If you have a skill set that is needed and in short supply on projects, we can connect you for a shorter contract if everything aligns. So submit your CV and we'll be in touch if we see an opportunity.
03-04-2021
Job type:Graduate Jobs
Disciplines:

Business and Commerce, Computer Science, Cyber

...

Work rights:

Australian Citizen, Australian Permanent Resident

Locations:

Canberra, Sydney, Adelaide,

...

Salary

$66,000

VACANCIES

50

Program Duration

1 Year

Closing Date:14th Apr 2021, 2:16 am
Search
Enter an employer or university you want to find in our search bar.