Chartered Accountants Australia and New Zealand
Virtual Internship - What is it like to work at YouTube?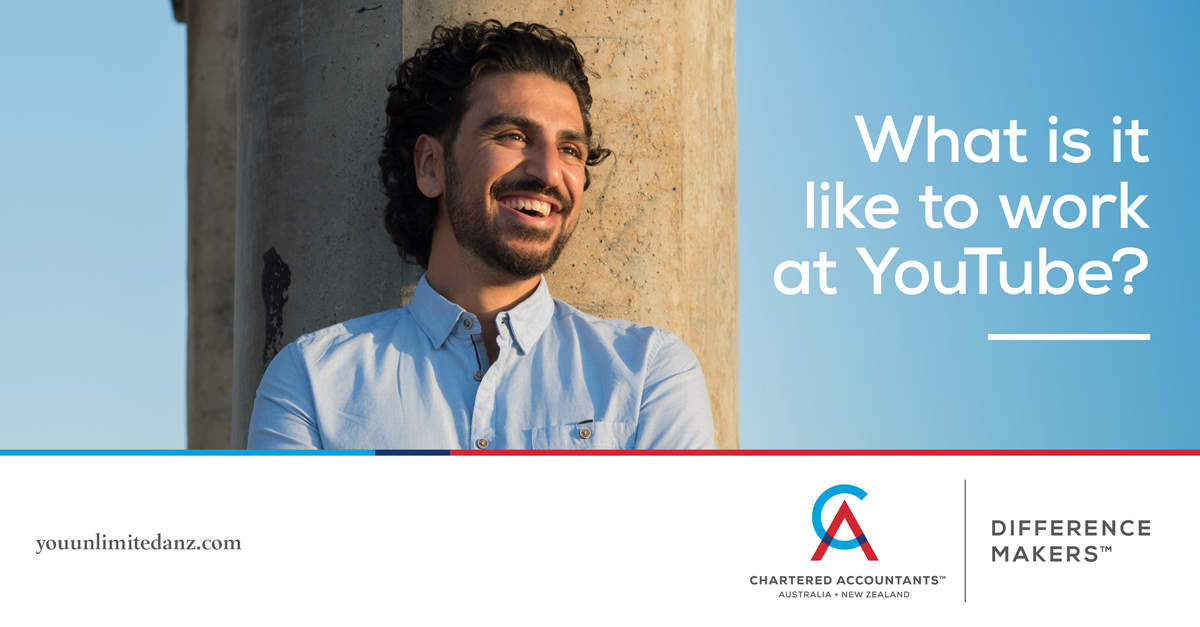 Virtual Internships with Forage
What are Virtual Internships with Forage?
Virtual Internships with Forage are interactive online work experience programs designed to give you a taste of the knowledge and skills you'll need to drive business decisions that help create better economies and communities as a Chartered Accountant.
Through these fully virtual internships, you will not only be exposed to the typical duties of an accounting professional, you will gain insight into how Chartered Accountants use their skills and role as trusted advisors to help organisations prepare for and thrive in the future.
Why should you sign up?
Virtual Internships with Forage provide a great opportunity for you to discover what kinds of day-to-day tasks Chartered Accountants perform in different roles, and how you can put your university learnings into practice - all before you enter the professional workforce.
If you're curious about what it's like to work in the finance and accounting industry and looking to build on your skill set, Chartered Accountants ANZ's virtual internship program is for you.
What's it like to work at YouTube?
Bring your understanding of numbers to the table at a renown creative organisation.
Join Rishabh Tandon CA, an accountant working in Music Licencing for YouTube in California USA, and discover what is involved in facilitating a music licensing agreement.
27-06-2023
Job type:Internships
Disciplines:

Accounting, Administration, Business and Commerce, Consulting,

...

Work rights:

Australian Citizen, Australian Student Visa,

...

Locations:

Canberra, Regional ACT,

...

Closing Date:28th Jul 2023, 1:59 pm
Search
Enter an employer or university you want to find in our search bar.