CSL is a global specialty biotherapeutics company that develops and delivers innovative biotherapies that save lives, and helps people with life-threatening medical conditions live full lives.
Past CSL Graduate Hiring Statistics
If you're interested in working at CSL, understanding when they have opened up applications for their graduate programs, graduate jobs and internships is helpful knowledge to have so you know when you might need to apply. Use the below information to see when CSL hires graduates, but more importantly what graduate degree's and other student attributes they target for their jobs.
---
Disciplines
Banking and Finance (11%),

Business and Commerce (33%),

Communications (11%),

Computer Science (22%),

Economics (22%),
Work rights
Australian Citizen (100%),

Australian Permanent Resident (100%),

New Zealand Citizen (100%),
Past CSL Graduate Programs
Check out some of CSL's past jobs they have posted on GradConnection over the last 12 months. Understanding the details about what a graduate employer is looking for well before applications have opened can sometimes be the edge you need to secure your first graduate program.
---
As a graduate in the Engineering stream you will be placed into roles within a variety of engineering departments such as capital projects, automation, maintenance, production and utilities.
As a graduate in the Human Resources stream, you will obtain a rare opportunity to explore the world of HR within a global biotech organisation that work with stakeholders across multiple divisions from commercial, research, manufacturing and operations.
As a graduate in the Information Technology stream you will be exposed to projects that assist and govern our internal operations and systems.
As a graduate in the Manufacturing stream you will be involved in assuring the continuous and safe manufacturing of products.
As a graduate in the Quality stream, you will be involved in assuring the continuous, safe manufacturing of our products.
As a graduate in the R&D department you will be involved in exploring cutting edge analytical and bioprocessing techniques.
As a graduate in the Supply Chan stream you will be involved in activities that support production and distribution of biotherapies for patients.
As a graduate within the Commercial Operations business you may be placed into roles across Marketing, New Products, Market Access, Finance and Business Operations, Medical Affairs, and Sales.
As a graduate within the Corporate business you may be placed into roles across Sustainability, Corporate Governance, Corporate Communications and Strategy/Business Development.
A century ago, CSL made a promise to protect the health of a nation and help save and improve the lives of people with serious diseases. Today, this same promise is stronger than ever. Over the last 100 years, CSL has grown into a global biotechnology leader delivering innovative therapies to patients all around the world. With a unique combination of R&D focus, operational excellence and commercial strength, CSL is well-positioned to continue its leadership into the second century.
CSL at a glance:
35+ countries of operations around the world
US$9.1+ Billion in annual revenue
8 Manufacturing sites – Australia (2), China, Germany, Switzerland, United Kingdom, United States (2)
27+ thousand employees around the world
US$3.7 Billion in R&D investments in the last 5 years
1,700+ R&D employees
270+ Plasma collection centres across Europe and North America
We are driven by our passion and commitment to patients and stakeholders we serve around the world.
About our Graduate Program
CSL
---
The CSL (Australia) Graduate Program is a two-year program focused on providing you with career opportunities within our global business.
Our program is a chance for you to work alongside and learn from a diverse group of professionals who are leaders in their field. As a CSL Graduate you will be given:
Tailored rotations
Practical experience
Real projects with real responsibilities
On-the-job technical training
Exposure to various teams and functions across the business
Structured coaching and regular performance feedback
Focused career development
Specialist development activities
Development
At CSL, we recognise the importance of having highly skilled and committed employees, our structured two year development program is focused on growing your personal and professional skills from the moment you join our program including:
Graduate specific orientation plan
Ongoing exposure to senior leaders
Graduate Alumni Program
Buddy Program
Mentoring Program with senior leader
Building Competencies & Individual profiling learning
Business Innovation Challenge
Career Transition
Our current and past graduates have also established self-led educational and development activities such as This Is My Stream (TIMS), Leadership Talks from senior members of our organisation and their own Graduate Committee. These initiatives are now embedded within our program and will benefit future graduates.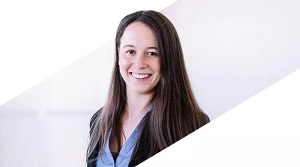 Samantha
2019 Supply Chain Graduate | Behring
BEng (Chem) & BComm, Monash University
The graduate program at CSL provides the opportunity to work in a highly rewarding, fast-paced environment. From the very beginning, I was working in a high performance team to ensure our production schedule met our patient's needs. I've found that work is far more meaningful when the end use of the product is critical to someone's life.
---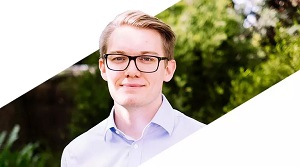 Brendan
2019 Manufacturing Graduate | Seqirus
BEng (Chem) (Hons) & BPharmSc, RMIT
The Graduate Program at Seqirus has managed to exceed my expectations. I have the opportunity to work with a team on exciting projects, which has given me the opportunity to experience new challenges and apply my own ideas and thinking.
---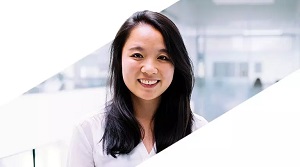 Pauline
2018 Quality Graduate | Behring
BSc (Hons), University of Western Australia
From a research student to the pharmaceutical industry - CSL has really opened doors to a whole new world for me. As a CSL graduate, the ability to rotate means I am constantly learning and being challenged. Furthermore, I get to work with a team of passionate, supportive professionals who are both teachers and mentors to me.
---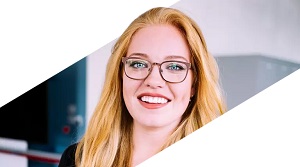 Brogan
2018 Commercial Operations Graduate | Seqirus
BSc (Hons), Durham University
In my current rotation, I am not only completing my individual tasks but also working with colleagues in the field to understand the role from different perspectives. Additionally, my managers are keen to ensure I have an appreciation of how the business functions more broadly - providing opportunities in different departments and even states.
---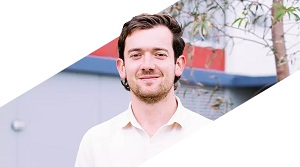 Nicholas
2018 Engineering Graduate | Behring
BEng & MEng (Chem), University of Western Australia
I have most enjoyed applying classical chemical engineering theory and techniques to a very interesting and important application. A great facet of the job, is that the contributions you make at CSL, help ensure that patients continue to receive lifesaving bio-therapeutics. That is something that is easy to wake up each morning for.
---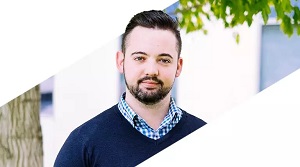 David
Project Engineer | 2017 Manufacturing Graduate | Behring
BEng (Chem) (Hons) & BSc, RMIT
The graduate program at CSL Behring provides fantastic opportunities to explore different areas of a complex and interesting business. This is a great role for anyone who has a passion for continuous learning.
---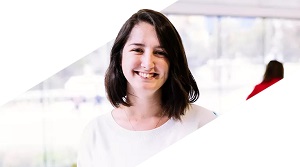 Kayla
Senior Analyst | 2017 Enterprise Excellence Graduate | Behring
BSc, Swinburne University of Technology
Working at CSL has been an entirely new experience for me, and has exceeded my expectations. The variety of work I've been able to be involved with has provided a number of amazing development opportunities, and I feel confident as my graduate experience is coming to an end that I will be able to continue to use and grow these skills in new and exciting roles!
---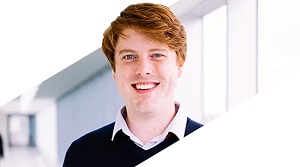 Isaac
Data Scientist | 2016 Manufacturing Graduate | Behring
BSc (Chem) (Hons), University of Adelaide & MEng(Chem) University of Melbourne
Having always had a strong attraction to science and the power of its implementation to change the world, high-tech industry was a natural destination for me and CSL was at the forefront for Australia.
---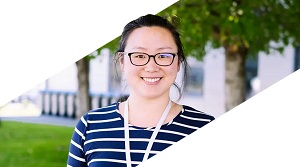 Suya
Production Engineer | 2016 Engineering Graduate | Behring
BSc & MEng(Chem), University of Melbourne
My industry experience when I entered the Graduate Program was limited to the engineering consulting and mining industries. To top that off I had minimal knowledge of biochemical processes. Thankfully my attitude, passion for problem-solving and strong desire to become an engineer that has a positive social impact made me a desirable candidate. Now I have little time to imagine a more challenging, interesting and dynamic work environment!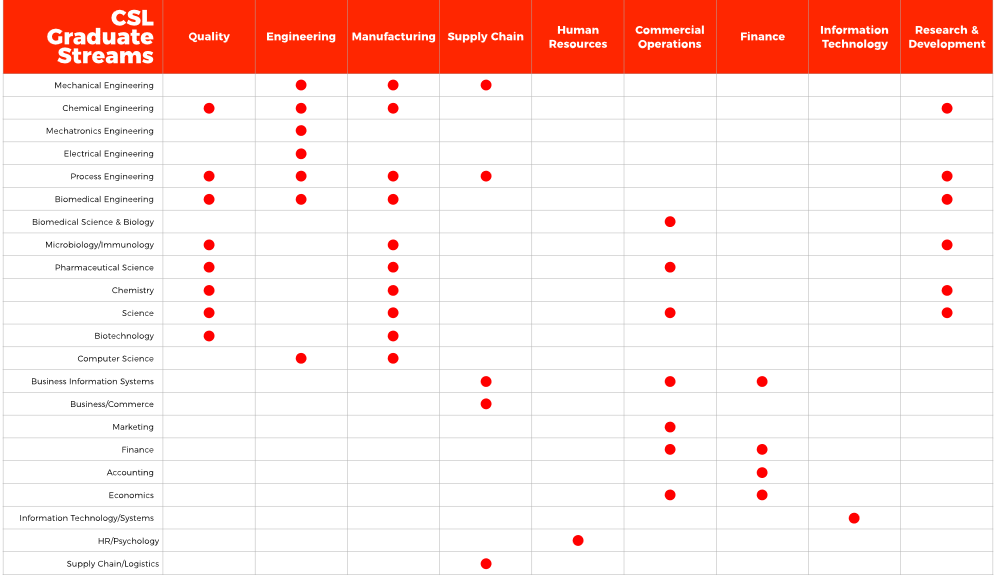 Recruitment and Selection
CSL
---
Our five-stage application process is your opportunity to show us that you have what it takes to be a CSL Graduate. Successfully advancing through every stage of the recruitment process brings you closer to becoming an important member of the CSL team.
What we are looking for:
Your ability to drive results and exceed expectations
Your ability to demonstrate self-awareness
Your capability to adapt to change
Effective communication and the capacity to work collaboratively
Your ability to clearly express your technical knowledge

How to Apply:
Review the information regarding the 2022 Graduate Streams.
Ensure you meet the requirements below.
Submit your application prior to the deadline.
Requirements:
You must be an Australian or New Zealand Citizen or have Australian Permanent Residency status at the time of application
Completed an undergraduate or postgraduate degree with a credit average in the last three years (i.e. 2019, 2020, 2021) or be due to complete it by January 2022
You must be available to commence full time employment from February 2022
Our graduate program is based in Melbourne (Broadmeadows, Parkville or Docklands, Victoria – depending on your stream of application). As such, you must be located in/or willing to relocate to Melbourne and be willing to cover the costs of relocation.
Demonstrated work experience throughout university
Be willing to undertake a National Police Check and a medical assessment
If you have any further queries in regards to the program, please email: [email protected]