Department of Transport and Main Roads

2022 OneTMR Graduate Program – Graduate Engineer (Civil)
The TMR Graduate Program - Your Career, You Drive.  
Calling all Graduates! 
We're looking for 20 innovative and future-focused Graduate Engineers who value teamwork, are community minded and put customer safety first. You will have a true passion in your chosen field and a desire to contribute to enriching the lives of Queenslanders. 
While working at TMR, you will develop critical technical skills through on-the-job project experiences. You will learn the role of Government and how our work benefits the people of Queensland. 
TMR is responsible for several major infrastructure projects across the Queensland network. Learn more about our current projects.
What's on offer:
Competitive salary starting from $65,000
2-year graduate program 
Connections to over 100 different career paths with tailored development and networking opportunities
Flexible workplaces and arrangements
Eligibility:
A Washington Accord accredited 4-year degree in Engineering or equivalence recognised by Engineers Australia.
Have completed your university qualification by December 2021 or have completed your relevant university qualification within the past 3 years (since December 2019)
Be an Australian citizen or permanent resident at the time of application
Are willing to participate fully in the program including possible relocation to regional Queensland
What we're looking for
As one of the largest employers of engineers in Queensland, the Department of Transport and Main Roads is a challenging and rewarding way to start your career. As a graduate engineer you will utilise your recently attained engineering and problem-solving skills to achieve our vision: Creating a single integrated transport network accessible to everyone through the delivery of road, rail, air and sea infrastructure projects.
While working with us, you will develop critical technical skills through on-the-job project experiences and rotations.
With 20 roles available under the supervision and guidance from senior engineering staff you may assist with:
the project management and delivery of road infrastructure projects through the administration of contracts and provision of technical expertise and support to the design, construction and maintenance processes.
the provision of technical expertise and support to the concept design, options development and construction and maintenance activities of civil roads projects
drawing on your engineering qualification to understand, predict, and calculate the stability, strength and rigidity of built structures such as bridges, culverts, gantries and retaining walls.
the provision of engineering advice into project planning, design, construction and maintenance activities for road safety and passenger transport.
contribute to the contract management and effective coordination of key operational activities and resources for project management and process development.
project manage the design and delivery of marine/maritime infrastructure projects through the administration of contracts. You will be expected to visit regional parts of Queensland to undertake site inspections.
Available roles: We have multiple roles available across Queensland:
Brisbane (6)
Bundaberg (1)
Cairns (4)
Cloncurry (1)
Nerang (1)
Rockhampton (1)
Sunshine Coast (1)
Townsville (4)
Toowoomba (1)
As part of our rotation process you may rotate into different regional areas. 
Our Graduate Program is your licence to success.
For further information visit https://www.tmr.qld.gov.au/graduateprogram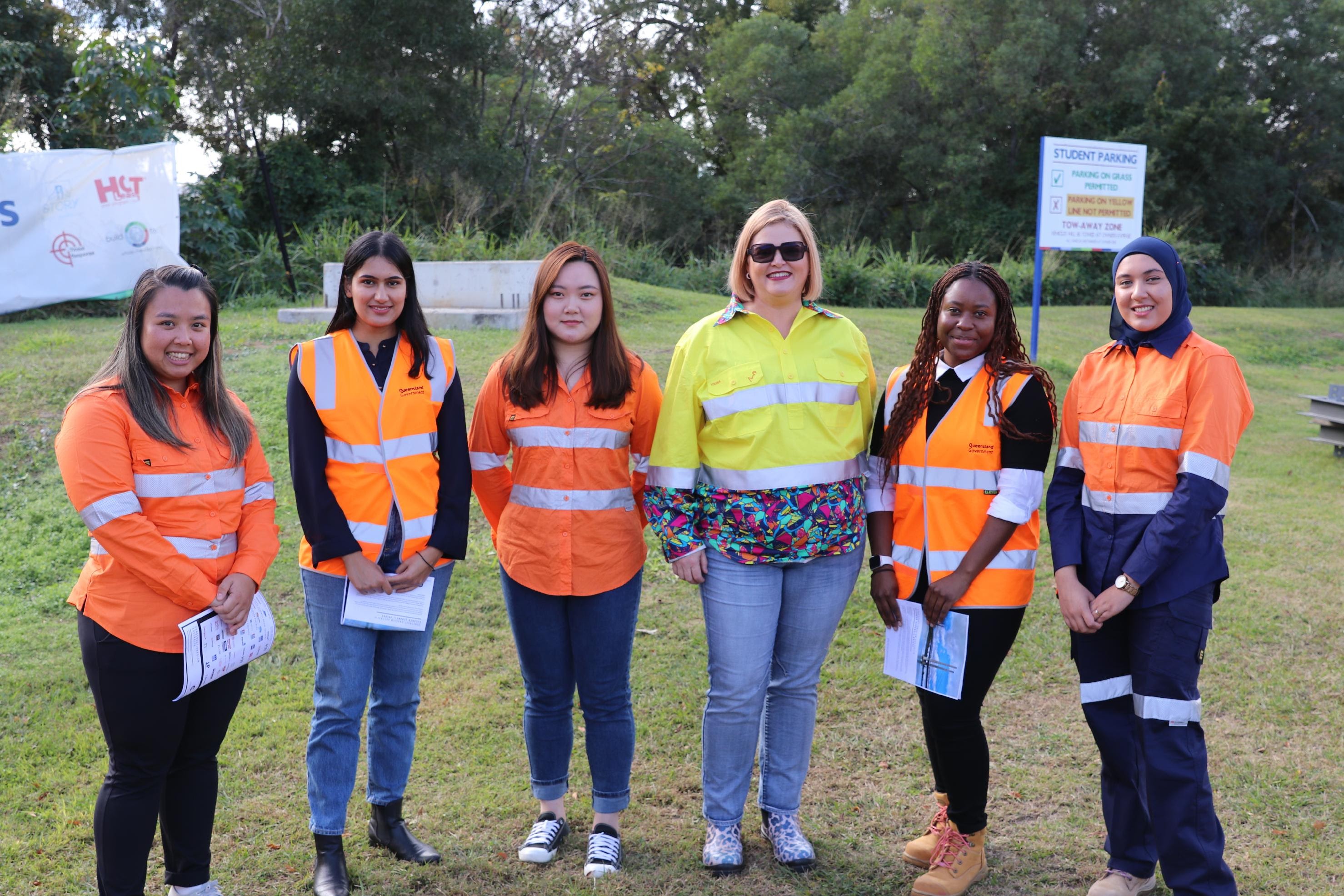 22-09-2021
Job type:Graduate Jobs
Disciplines:

Engineering, Engineering Civil Structural

Work rights:

Australian Permanent Resident, New Zealand

...

Locations:

Brisbane, Regional Queensland

Closing Date:7th Oct 2021, 1:00 am
Search
Enter an employer or university you want to find in our search bar.