Deutsche Bank Hong Kong Internships
Exceeding your own expectations. 
Building a career. Feels like Deutsche Bank.
At Deutsche Bank, you're empowered to discover your role in transforming the world of banking. You'll be supported to find your place in a team of people from a wide range of backgrounds and with a variety of skills. Each individual here has a part to play in reimagining banking services for corporations, governments and private individuals, worldwide. You will have real opportunities to drive economic…
View more Deutsche Bank Hong Kong has no active opportunities at the moment.
See who's currently hiring with our Job Search!
Search for jobs
Exceeding your own expectations. 
Building a career. Feels like Deutsche Bank.
At Deutsche Bank, you're empowered to discover your role in transforming the world of banking. You'll be supported to find your place in a team of people from a wide range of backgrounds and with a variety of skills. Each individual here has a part to play in reimagining banking services for corporations, governments and private individuals, worldwide. You will have real opportunities to drive economic growth, underpin societal progress and make a positive impact for our clients, colleagues, investors and communities.
Whether you join us on one of our insight programmes, training programmes or directly into a specialist team, you'll take charge of your career from day one. Joining a team that's truly global and connected will give you an excellent foundation for your entire career. You'll experience first-hand how our inclusive and welcoming culture encourages everyone to bring their perspectives together to create innovative, tangible solutions with far-reaching impact. Here, your ideas are heard, valued and you will see your contribution in the work we do.
Are you ready to explore the true extent of your potential? This is a place to gain exposure, see the bigger picture, and be inspired to challenge the status quo and drive change on a global scale. 
See where your unique skills can take you. Learn more: www.careers.db.com
Transforming an entire industry.
Innovation. Feels like Deutsche Bank.
Join Deutsche Bank and work with us to transform the world of banking. If you're talented and driven, you have the opportunity to thrive in a global team that's capable of shaping what the finance industry of tomorrow looks like. 
We're redefining the future of banking by bringing together diverse skills and technologies to create a positive impact for our clients. Your individuality will help us do that, because our supportive and inclusive culture enables us to identify where your real strengths lie, and how the things that make you unique are also what make you innovative. We enjoy bringing together different perspectives to create solutions and overcome even the most complex challenges. 
When you join us, you can be confident that your ideas will be both heard and valued. You'll be supported by some of the brightest minds in the industry, as you develop the skills and work on the projects that are building the bank of the future. And you'll be exposed to some of the most fascinating advances in our industry and enjoy a platform to decide and realise the difference you want to make on a global scale. 
If you're creative, curious and passionate about driving progress, this is where you belong.
Working on real-life projects from day one.
Redefining banking. Feels like Deutsche Bank.
From the day you join Deutsche Bank, you'll be working as part of a global team that is transforming the world of banking. Our development programme will be transformative to you too, with a wealth of world-class training, exposure to fascinating projects, and endless opportunities to gain the skills you need to innovate for the benefit of our clients and society as a whole. You'll work alongside some of the industry's most inspiring thought leaders and build a valuable network of experts that will support you as you progress throughout your career. If you have the drive to succeed in the fast-paced financial services industry, it doesn't get more exciting or rewarding than Deutsche Bank.
To find out more about opportunities at Deutsche Bank and to apply, please visit www.careers.db.com
The place for an inquisitive mind.
Unlocking my potential. Feels like Deutsche Bank.
At Deutsche Bank, we're changing what it means to be a bank. We're looking for creative thinkers who are ready to transform an industry from day one. Through our internship, you'll get a taste of what life is like on our Internship Programme. You'll learn and develop your skills every day, but you'll also have a clear and supportive path ahead of you. You'll gain the confidence to take on real projects, build your network and learn from senior leaders across our business. You'll also see how important diversity and inclusion are to our success and how that translates into innovation you can see. If you're looking for a head start in your finance career, this is your chance to learn first-hand how and what we deliver for an exciting range of clients, worldwide.
Discover what you could achieve. Discover all our opportunities at www.careers.db.com
Deutsche Bank is here to help Asia Pacific grow. Together we'll create the next 150 years.

What is Investment Banking?




Day in the life of a Summer Intern - Tricia Goh - Singapore

Tommy Lau - Day in the life of a Summer Intern - Hong Kong

Bingbing Li - Day in the life of a Graduate Analyst - Hong Kong

Joli Chan - Day in the life of a Graduate Analyst - Hong Kong

Pin-Jia Wong - Day in the life of a Graduate Analyst - Singapore
As a global organisation, we receive large volumes of applications throughout the year. Here you can find an overview of our application process, together with some useful hints and tips from our Early Careers recruitment team.
Our application process
Stage 1: Explore and Research
You have the option to start at any stage of your studies or after graduation. We recommend that you use our Events and Resources Hub to find out more about working here and to search for events we are running that will provide you with an opportunity to ask questions of our employees before you apply. It's important before you apply for an internship or graduate programme opportunity that you understand how a bank like ours is structured and which division you would like to work in so we have created this useful guide www.unofficialguidetobanking.com
Stage 2: Apply
Once you have all the information you need, it's time to take the next step and apply. Visit our 'Apply" page to search for the role that you wish to apply for. You will be asked to submit a short application form and to attach your CV. Make sure you check the eligibility criteria for the vacancy you are applying for. This information is displayed in each job description.
Stage 3: Online Assessments
You will be asked to take a series of online assessments. The type of assessments you will be asked to take will vary depending on the role that you are applying for.
Stage 4: Interview (all roles except in our Technology Centres)
An interview is your opportunity to tell us a bit more about you, your motivations for the role and what skills you can bring to Deutsche Bank. This is most likely to be a video interview, and you will be provided with some preparation time after being shown each question and before recording your response.
*If you are applying to our Technology Centre roles you will be invited straight to Assessment Centre upon successful completion of the Online Assessments which include a Coding Assessment in place of an interview.
Stage 5: Assessment Centre
Congratulations you have reached the final stage. This is your opportunity to meet a wide range of Deutsche Bank employees and ask us all the questions you have about working here. The components of this Assessment Day will vary depending on the role that you have applied for. More information on the assessments you will be asked to undertake and what is expected of you will be laid out and confirmed in your Assessment Centre invitation.
You may have more questions about our application process and so we have created a useful Frequently Asked Questions section of our website where you will find most answers to our questions: https://careers.db.com/professionals/your-application/faq
Alternatively, our recruiters and interviewers will be happy to answer any questions when you meet them in our application process.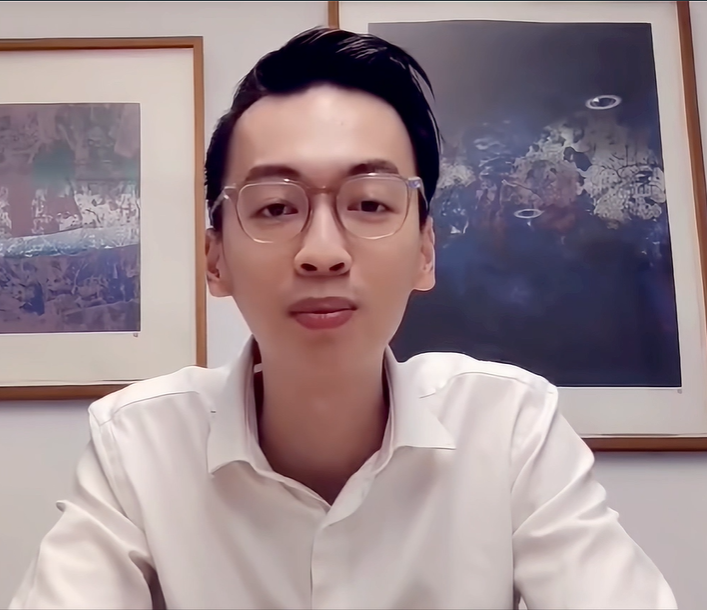 Pin-Jia Wong
Graduate Analyst, Corporate Bank, Singapore
Pin Jia graduated with a Bachelor of Business from Nanyang Technological University in 2021
The search
I was looking to join a company with a great culture, along with a strong APAC and global presence. That's why Deutsche Bank stood out to me. I am currently a Graduate Analyst in the Graduate Programme, working within the Corporate Bank division in Singapore.
The role
As a Graduate Analyst, I first went through an orientation period where there was lots of training designed to familiarise me with the various business functions. I continue to attend technical trainings and networking sessions to equip myself with the right knowledge and network to succeed in my projects. I also have access to mentors who can answer the many questions I have, whether it's to do with my work or the industry, drawing on their many years of experience.
The work
My team advises clients on the best treasury practices globally. One of my recent tasks involved putting together a deck to guide our Asian clients on doing business in other parts of the world, where regulatory and financial systems are set up very differently from the Asian landscape. It was a stretch project for me because the regions that I needed to look into are foreign to me as well. However, that gave me the opportunity to collaborate with colleagues from these regions, who were very helpful in providing me with the necessary information.
The culture
I really like the flat hierarchical structure at Deutsche Bank. The senior managers and directors are very approachable, which makes interacting with them a lot less stressful and more meaningful.
The future
I aim to grow and become someone who can contribute to the pipeline of the bank by bringing in new clients and projects.
Advice for graduates
Be open to learning and taking on new challenges.
---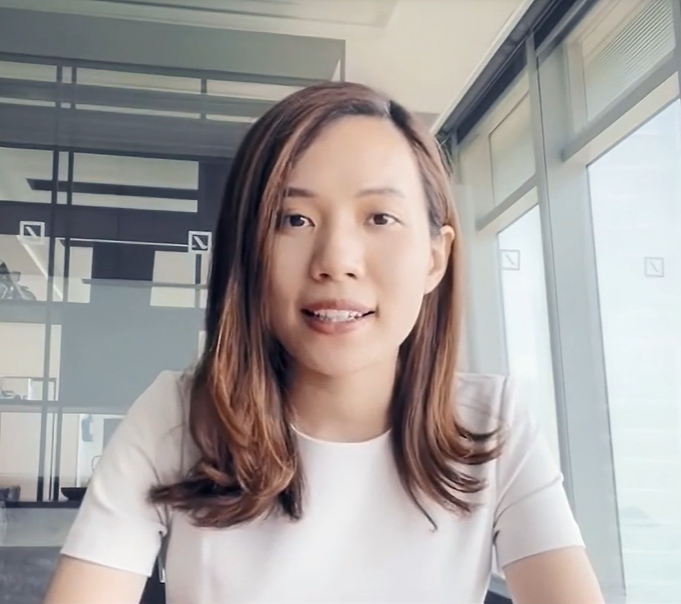 Joli Chan
Graduate Analyst, Corporate Bank, Hong Kong
Joli graduated with a Bachelor of Arts and Bachelor of Laws from the University of Hong Kong in 2021
First steps
My career with Deutsche Bank began with the Summer Internship in 2020. I was drawn to the bank's strong international presence as well as its culture and values, which aligned with my own. The internship was a great experience so when that was done, I didn't have to think twice about accepting the bank's offer to join the Graduate Programme.
360º learning
As a Graduate Analyst, I'm learning about the various aspects of our business through a rotational programme that takes me to different teams, covering anything from trade finance to institutional cash management. I also get to work on interesting and complex projects, such as researching and assessing potential opportunities for our business in the Greater Bay Area.
Personal growth
Throughout my internship and at the start of the Graduate Programme, I received extensive training that equipped me with basic but essential financial knowledge to help me better understand the breadth and depth of our business. For someone who came into the job from a non-business background, these trainings, as well as various mentorship programmes, played a big part in my transition from being a student to a professional.
Authentic connections
Among everything, I value the relationships that I have built at Deutsche Bank the most. Over the course of various rotations, I've established close bonds with my many teammates and managers. People here are just really nice and friendly.
There's also a flat hierarchical culture, which allows us to freely voice our opinions and give suggestions on how to improve the way we work. There aren't any silos either. Colleagues from different teams and divisions are always happy to collaborate on the work front, and to invest their time in building relationships over lunch or coffee.
Some advice
Go for an internship or graduate programme that is comprehensive, structured, and designed to give you global exposure, from people to projects.
---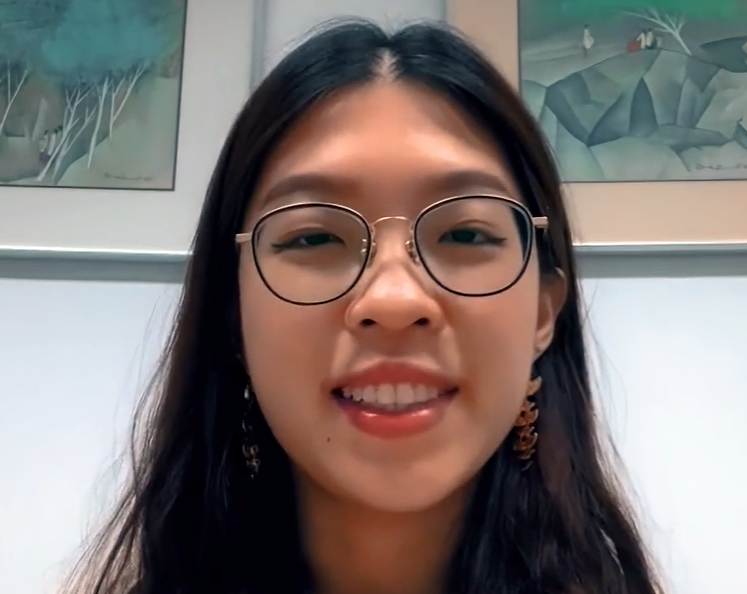 Tricia Goh
Graduate Analyst, International Private Bank, Singapore
Tricia graduated with a Bachelor of Accountancy and Master of Science in Quantitative Finance from Singapore Management University in 2021
Off to a great start
I was on the lookout for a penultimate-year internship in the Wealth sector when Deutsche Bank organised an event day for interested applicants. After speaking to the Graduate Analysts who were present, I was very impressed by their professionalism and knowledge. Their experiences as Analysts lined up with my interests and what I had hoped to get from joining the industry. So I submitted my application and two rounds of interviews later, I was in.
Not your usual internship
My internship took place in July 2020. Due to the COVID-19 situation, it was shortened from 10 to four weeks. While I did not get to experience the standard internship, the condensed version was still eye-opening and exciting in its own way, and it did not leave me wondering if I had missed out on anything. In fact, in the span of four weeks, I completed three extensive projects that required me to connect with multiple people across various roles in wealth management, in order to understand the business processes involved. I also had the opportunity to present my work to senior management and gained valuable feedback. Along the way, I was guided by a buddy, manager, and mentor, who were very generous with their time in answering my questions and providing insights into the wealth industry.
Never on your own
People at Deutsche Bank genuinely want to see you succeed. During my internship, the graduate analysts took it upon themselves to organise talks for interns with experts from various wealth functions. The senior management team also connected with interns individually to get to know us better. When I eventually joined the bank full-time as an analyst, the first thing my managers wanted me to know was that I could always go to them for support.
Then and now
I used to be somewhat of an introvert and would rarely go out of my way to get to know someone. I now know the importance of networking and connecting with people, and how it can help me along in my career.
To future interns and graduates...
Here are some key takeaways I have got from my experience so far:
Be genuinely curious: If you are not interested in your industry, naturally, the learning opportunities will not be as far-reaching as they can be.
Be upfront with what you don't know: Instead of looking incompetent, it shows an awareness of your areas of improvement and a willingness to learn.
Don't be afraid to make mistakes: Even if you give your best shot, you may not always get things right at work—and that's okay. Communicate openly with your manager, explain your efforts, and clarify your doubts, then find ways to complete your task successfully.