E&P Financial Group Graduate Programs & Internships
The E&P Financial Group is a leading Australian financial services firm with a focus on wealth management, SMSF accounting, corporate and institutional advice and broking, and funds management.
With around 460 employees across Sydney, Melbourne, Canberra, Brisbane, and New Jersey, the Group provides premium investment services to more than 9200 individual, corporate and institutional clients, operating through the divisions of E&P Wealth, E&P Capital (including Corporate A…
View more
Are you ready to kickstart a rewarding career with a leading wealth management organisation?
If you're interested in working at E&P Financial Group, you can apply for the role of your choice in five easy steps. Here's what you need to do:
Visit the website – https://www.eap.com.au/careers/


 

Complete the online application form – find it under the careers pages.


 

Submit your resume, cover letter, academic transcripts and passport or birth certificate – have these on hand as you'll be asked to upload these when you submit your application.


 

Complete online psychometric testing – if your initial submission is successful, you'll receive an invitation to participate in online testing (we'll email it to you).
View full process E&P Financial Group has no active opportunities at the moment.
See who's currently hiring with our Job Search!
Search for jobs
Are you ready to kickstart a rewarding career with a leading wealth management organisation?
If you're interested in working at E&P Financial Group, you can apply for the role of your choice in five easy steps. Here's what you need to do:
Visit the website – https://www.eap.com.au/careers/


 

Complete the online application form – find it under the careers pages.


 

Submit your resume, cover letter, academic transcripts and passport or birth certificate – have these on hand as you'll be asked to upload these when you submit your application.


 

Complete online psychometric testing – if your initial submission is successful, you'll receive an invitation to participate in online testing (we'll email it to you).


 

Come in for an interview – if you're successful, someone from our People and Culture team will call you to arrange an interview.

All the best with your application!
E&P Financial Group's Summer Intern Program
Put your university learning into practice with our award winning internship opportunity. 
Working in an inclusive, collaborative environment, you'll receive invaluable training, development and mentoring. You'll work closely with senior team members and have the opportunity to make a real contribution to your chosen team.
What's on offer
Full time paid work for 6 weeks over summer
Practical, real-world experience and training
A professional client advisory work environment
Direct learning from experienced team members and leaders
Fun, dynamic and inclusive work environment
Preferential consideration for future graduate and casual opportunities
Positions available in
SMSF Accounting 
Wealth Management - Investments
Risk and Compliance (Sydney only)
Research (Melbourne only)
The real-life intern experience
Here's what Christian Beddoe, one of our former interns says about the program:
"As an intern I was able to do real work that added value to the business, while growing my knowledge base and preparing myself for the next step in my career."
Applications open in July each year. Register your details at https://www.eap.com.au/careers/intern-program/ to receive an email when applications open.
Professional development

Benefit from on-the-job training, mentoring by senior staff and postgraduate study and course support.

Career progression

Advance your career with hands-on experience and a tailored development plan that meets your professional objectives. As a diversified financial services firm, you also have the opportunity to be considered for roles in other locations or areas of the business as we prefer to hire from within first.

Performance bonuses

Be rewarded for meeting your goals and contributing to the team – performance bonuses are offered to eligible staff.

A healthy environment

Enjoy the free breakfast bar each morning and take advantage of the annual fitness rebate so you can stay healthy and fit. Modern offices are also conveniently located close to public transport and cafes.

Social activities

Let your hair down and get to know the team – join us in celebrating birthdays, sporting events, monthly team gatherings and functions.

Progressive workplace culture

Embrace a progressive and inclusive workplace culture where individuals are valued and recognised for their contribution to the team.
A Day in the Life - Wealth Management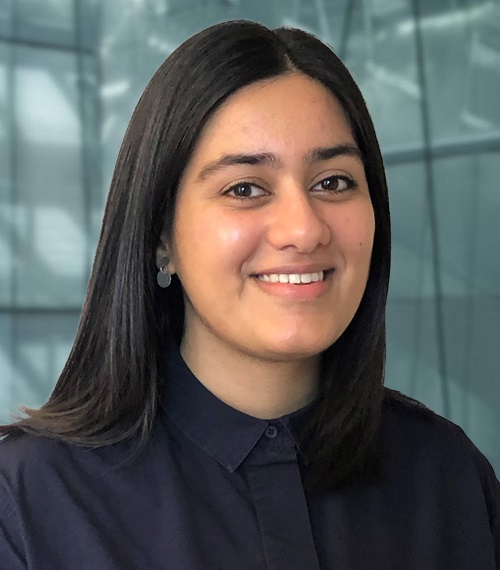 Name: Hibah Jamal
Title: Associate – Private Wealth Management
Qualifications: Bachelor of Commerce, University of Melbourne
Hibah Jamal started at E&P Wealth as an associate in 2019, after previously completing an internship within the E&P Financial Group in 2018. During 2020 when the world and business sector was impacted by COVID-19, Hibah more than proved her adaptability by quickly being able to pivot from working in her new office environment to working from home for several months.
Applying learnings to the real world
Keen to put what she had learnt from her university studies into practice, Hibah takes us through a typical day working in the office as a new graduate.
"I wake up early as I like to fit in a morning workout before work. After a shower and a quick breakfast at home, I catch the train into the city," she says.
Then once at the office, Hibah will tune in to the 8.00am daily morning meeting. She says these meetings are great for getting updated on overnight market news, discussing current trends and insights, and hearing from research analysts.
Hibah says: "When I first started in the role, it took me a little while to understand all the discussions but then over time it became easier to apply what I'd learnt from my studies to what I was dealing with in a day-to-day sense ― revealing how it's practical in the real world."
After the initial morning meeting Hibah heads back to her desk and starts working on the most critical items for the day. This includes checking any international trades from the night before and responding to emails from clients or the advisers she reports to.
Hibah says: "Once I've completed any urgent tasks on my to-do list, around 9am I'll grab a take-away coffee with some other associates at a café near the office."
"The rest of my day is filled with tasks such as preparing statements of advice, responding to client requests, completing trades and administration work. Advisers talk me through their own tasks so in the future I can eventually begin to take on more work," she adds.
Hibah says she has recently been given more responsibility in talking to clients and has enjoyed getting to know the clients and their financial situations better, which helps in understanding their portfolios.
Lunchtime comes quickly.
"I occasionally bring lunch from home, otherwise, I'll grab something from one of the many restaurants nearby. If I eat lunch in the office, I try to make sure that I at least have a quick walk around the block for some fresh air before heading back to work for the afternoon," she says.
Around 5.30pm, Hibah will finish her day and might catch up with friends before heading home.
Reflecting on year one
Hibah says: "I work with two wealth advisers. During the lockdown period we caught up regularly on the phone, and scheduled Zoom meetings where we made sure to talk about things other than work which was great."
She says her team of advisers have been supportive in helping her to figure out short- and long- term goals.
"When I worked from home it meant I wasn't able listen to and observe others. However, now we're back in the office I'm excited for the opportunity to catch up on the past year, for example, by attending client meetings. It's great to be back in the office with the team and I'm excited for what's ahead," she adds.
Keep learning
Hibah is currently working towards completing accreditations through the Stockbrokers Association of Australia with some other team members and says this has been useful as the content relates to her day-to-day work. She says balancing full-time work and part-time study can be challenging at times but is ultimately rewarding.
"The work I do each day has helped me to understand so much about finance in general. Being constantly exposed to new people and new ideas is a great way of developing your own way of thinking. And while I work in Private Wealth Management, there's also plenty of opportunities to get to know people in other areas of the firm – it keeps broadening my outlook." she says.
What the firm offers
Hibah says: "There's the opportunity to get to know other parts of the firm really well as we have regular meetings across the different teams, for example, deep dives with analysts from the Research team. There's also the support provided by the firm for further study as well as ongoing training and development with senior staff members." What tips or advice do you have for future applicants? "Don't worry if you don't know what exactly you want to do – the only way you'll know is by trying different things and having exposure to different people etc. In my experience, people have always been willing to share their thoughts and advice. Be prepared to consider the study opportunities provided through the firm.
"I would also say, try and engage as much as possible with finance news, through sites such as afr.com.au and investing.com," she says.
---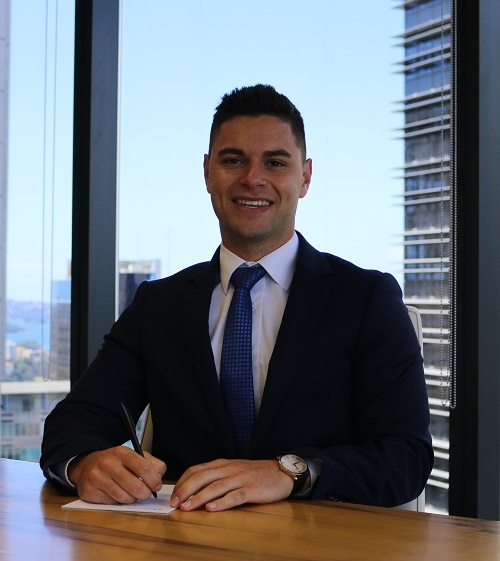 Name: Christian Beddoe
Role: Wealth Analyst, E&P Wealth
Qualifications: Bachelor of Economics, majoring in Financial Economics and Banking
For Christian Beddoe, spending much of his childhood growing up in different cities and countries not only opened his eyes to the world but has also made him adaptable to changing environments. And in the fast-paced and constantly evolving financial services industry, that ability to constantly adapt and think on his feet have been serving him well.
Christian has been enjoying putting those skills and many others to the test in his graduate role as Wealth Analyst with the E&P Financial Group. Here he takes us through a typical day:
Feeding the body to fuel the mind
For Christian, his day usually starts at 5.30am when his alarm sounds. He says: "Once I'm awake I browse my phone for 10 minutes and have a quick flick through the AFR app. Then I'm out the door and off to the gym.
After a good workout I head back home, shower, pack my bag and grab my food from the fridge. The last job before I start walking to work is making a protein shake to have during my journey."
Christian says: "I'm lucky enough to live about 15 minutes' walk from work. I spend most of my walk thinking about what I want to achieve that day and what order I want to do my tasks in. I kick off the day by checking my calendar and emails. I like to plan out my day although my intentions often get interrupted as tasks such as market orders from clients pop up throughout the day."
"Around 8.00am I jump on the morning call with the research team," says Christian. He says these calls are critical as the team runs through their sector views and the latest market news. The whole investments team will listen in on the call and asks questions to the various speakers.
Now the morning call has ended, Christian gets started on his first tasks for the day. He says it's typical to have a client meeting at 11:00am so he'll talk to the Investment Adviser who is his manager and discuss the material needed for the meeting.
At 10.00am the ASX opens.
Christian says: "This is our first opportunity to have market orders executed for clients. I collect the orders that have come through and ensure the order instructions are explicit and clearly understandable. If I have any uncertainty, I always get in contact with the client right away to confirm their instructions."
Before the 11.00am client meeting Christian will then make sure all the client portfolio information is ready and spends time answering client emails.
Christian says the primary focus during the meeting is recording notes, particularly focusing on changes to the client's financial circumstances, investment preferences, questions about investments and points of action to follow up after the meeting.
A typical meeting can last for an hour and a half after which Christian returns to his desk to finalise notes, recap with his adviser and agree on what tasks need to be done.
This might include doing a trade, sending a research report or updating account details. Then there's time to check through the emails received during the meeting and get back to any missed calls.
"At this point in time I'm rather hungry so I head to the kitchen and heat up my food. I have a chat with my co-workers while I do this and catch up on what they've been doing during the morning.," Christian explains.
Markets, meetings and managers
"After a busy morning I now have some time to focus. I often have a few different administrative tasks on the go at once. I check through the progress of each of my tasks through the client management portal. This is how I speak with different divisions of the business and keep track of work. I respond to the comments left on each workflow, actioning any tasks that come up as I go," he adds.
Christian says: "It's common for a fund manager or CEO to host a call to discuss the prospects of their investment. The investment team gets on the call and listens as the host discusses strategy, performance and their outlook on markets. Members of the team ask questions.
After the call I chat with the people around me about their thoughts on the call and if we think the investment is worth looking into further."
Christian then spends time with his manager to discuss a piece of advice the firm is looking to prepare for a client. Once all the information is together, Christian starts working on the advice document which outlines the client's goals, objectives, risk tolerance, experience with volatility and our investment strategy, including details about specific recommendations.
The ASX begins to roll closed for the day at 4:00pm after which Christian checks the unfilled orders report and reaches out to clients who still have orders on the market to check what they'd like to do.
He then looks though the next day's calendar and ensures all the necessary documents are ready for the following days engagements.
Around 6.00pm after a busy day it's time to shut the computer down and head home. Christian says he likes walking home as it gives him a chance to wind down and think about the day, then he'll usually whip together a nice dinner and sit down in front of the TV to relax.
Enjoying downtime is important and Christian puts his well-honed organisational skills to good use. He says: "In my spare time I enjoy going four-wheel driving and camping so it's nice to plan the next trip I can look forward to with mates. I feel like I have the best of both worlds."
What the firm offers
According to Christian: "Above all else, E&P offers the chance to learn. The firm allows graduates to get in front of clients, building their skills and knowledge in a practical sense."
"The Graduate Program rewards people who are self-motivated and willing to challenge themselves. The nature of the financial services industry demands that you adapt to change quickly. E&P offers the tools and guidance to do this effectively."
What tips or advice do you have for future applicants?
As you engage with a wide range of people about intellectually and sometimes emotionally challenging subjects, a key skill is being able to understand and synthesise complex information, particularly in the context of investments, so strong interpersonal skills are important.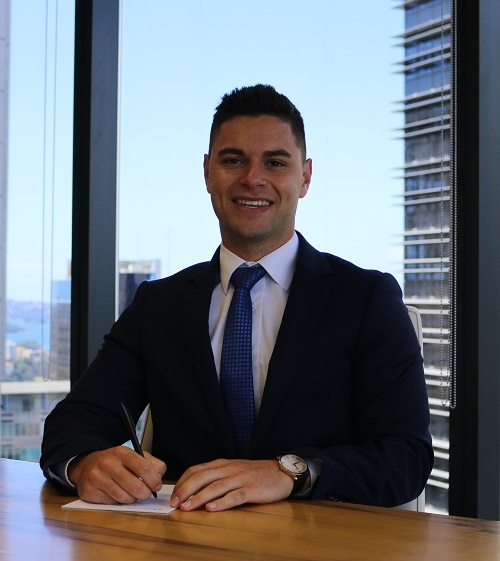 Christian Beddoe
Position: Wealth Analyst, E&P Wealth
Degree: Bachelor of Economics
What's your job about?
I work in the Wealth Management division of E&P Financial Group as a Wealth Analyst. 
My job is about managing client's investments to help them meet their goals and objectives which may include generating capital growth or income.
I work directly with an Investment Adviser and am responsible for managing all aspects of client's investment portfolios. A regular week involves five key activities which includes meetin…
View more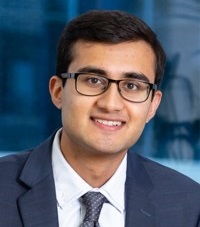 Kandarp Shrivastava
Position: Senior Software Developer
Degree: Bachelor of Software Engineering (Honours) and Bachelor of Commerce (Finance major)
What's your job about?
E&P is a diversified financial services business providing high-quality, market-leading financial advice for private clients, institutional clients and corporates. I am a full stack developer which means I work on both frontend (user interface/experience) and backend (database/logic) for an internal application used by the company. My job mainly involves adding new features to t…
View more
A Day in the Life - Assistant Accountant, Superannuation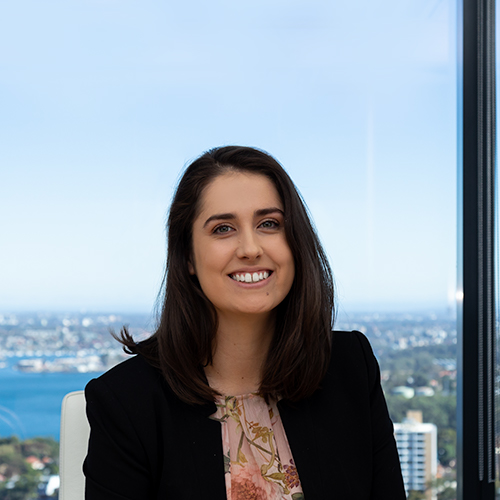 Name: Sophie Gallagher
Title: Assistant Accountant, Superannuation
Qualifications: Bachelor of Economics & Master of Commerce, UNSW
When she's not relaxing at the beach, catching up with friends or discovering a new restaurant, Sophie Gallagher loves nothing more than working with numbers as part of a dedicated accounting team supporting the wealth management goals of thousands of Australian families.
Tackle the important tasks first
For Sophie, a typical day starts at 6:30am when she wakes up before walking in to work.
She says: I'll buy a coffee from the lobby downstairs and might grab a quick breakfast from the kitchen, before settling in to start the day. The first thing I do is check my emails and tasks for the day in order to make any necessary changes to my schedule and to do list, as something usually pops up overnight. Then I look to tackle the biggest or most important task on my list first. After that, the rest of the day seems to flow more easily."
Sophie explains that what she does on a day-to-day basis can vary, but a particularly important period involves finalising clients end-of-year accounts and allocating transactions to ensure clients have a clear and up-to-date view of their self managed super fund (SMSF). This process involves taking client queries over the phone as well as attending client meetings with an account manager.
"I'll break for lunch around 1.00pm and either eat something I've brought from home in the staff kitchen or pick up a meal from one of the many places close to the office. The afternoons then tend to fly by as I continue to check off my list and tackle any tasks that may come up at the last minute," says Sophie.
Sophie then updates her managers on what has been completed and what requires more work, before she heads for home.
Teamwork makes the dream work
Sophie says the best thing about her job is undoubtedly the people i.e. those she works with and her clients.
She says: "From the very first day you're made to feel part of the team. There's a culture of positivity and teamwork that makes it easy to put your hand up to try new tasks, while the office layout also means you can learn from the most senior accountants, who are always friendly and eager to help."
"But on top of working with great people, I also get to work with great clients," she adds.
For Sophie, one of the best parts of her role is the communication she has with clients on the phone and in meetings.
She says: "I particularly like assisting them with their questions and problems, understanding the critical role I play in their finances. There's a feeling of satisfaction in helping remove the burden of running an SMSF so they can just focus on working towards or enjoying their retirement."
Sophie explains that the managers and directors are very hands on with supporting the career development of graduates. This includes weekly catchups to go through workflows and discuss anything new that she might like to learn or gain exposure to.
She adds: "There are also regular casual and formal reviews which are constructive and positive. These provide an opportunity to discuss the course of our careers within E&P. What I like is that E&P is big enough to provide the resources for a structured graduate program, while also being able to offer us autonomy and responsibility over our work."
In regard to formal career development Sophie has also commenced studying for the Chartered Accountant program under the mentorship of one of the directors. She says the firm has been supportive and proactive in allowing this by providing study leave and helping to pay fees.
What the firm offers
According to Sophie: "Driven people who like working collaboratively will enjoy working at E&P."
"If you can hit the ground running and like to learn as you go, you'll thrive within the Graduate Program. In particular, a desire for continued learning is also important as the accounting and SMSF industry is constantly changing, so you need to be both nimble and adaptable," she adds.
What tips or advice do you have for future applicants?
Sophie says: "Do your research, be prepared and stay organised. The more you know about where you're applying, the better your understanding about whether or not it's the right work environment for you ― and if it is, you need to determine how you may be able to add value to the company."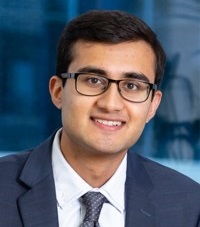 Kandarp Shrivastava
After completing his university studies in 2018 Kandarp wasn't sure if he wanted to stay in Canberra but applied for a graduate position as a Software Developer with E&P and was successful.
Since then he hasn't looked back and is now into his third year with the firm after recently being promoted to the role of Senior Software Developer.
Career development and opportunities
"Having completed a double degree in Software Engineering and Commerce I was so happy to be working with a diversified financial services business, as it has allowed me to pursue opportunities that capitalise on both areas of my studies and what I'm genuinely interested in," says Kandarp.
As a full-stack developer Kandarp works on both frontend (user interface/experience) and backend (database/logic) for an internal application used by E&P.
He explains: "My job mainly involves adding new features to this application. It requires problem solving to come up with solutions and then putting that into code so it can be used. It may be difficult for a student to understand the technical coding part of my job, but they should relate to the logical steps and approach used to tackle these problems. Often this will involve working with others, therefore we have to communicate our ideas and collaborate to build the solution."
The firm have also supported Kandarp to complete a series of relevant courses as part of his ongoing professional development.
Three years on
"The coolest thing about my job is being able to work with a great team to solve so many different types of problems. I'm often faced with new problems that have no set solution so it's up to me to break things down and find an effective time-saving solution. I may get ideas from others in the team which gives me a new perspective to solve these problems. Some of my most satisfying moments have been after implementing a solution and being able to show the result on the application. Having others use something you have helped build is very rewarding," he adds.
Wealth Management – Investment
As a member of our Wealth Management Investment team you can help manage client wealth through the provision of wealth management services, with a focus on investment advice. As part of this team you'll be exposed to:
reviewing clients' financial situations and goals
portfolio construction and management
placing market orders
conducting stock analysis and reporting
assisting with maintaining financial models.
Wealth Management – Strategy
As a member of our Wealth Management Strategy team you can help manage client wealth through the provision of wealth management services, with a focus on strategic advice. As part of this team you'll gain experience in the entire advisory process though exposure to:
reviewing clients' financial circumstances and goals
employing tax rules, super concessions, cashflow, debt and risk management principles to develop strategic advice plans
discussing appropriate strategies with investment advisers
working with our estate planning lawyers to assist clients with their succession plans
coordinating the effective implementation of agreed strategies.
SMSF Accounting
As experts in the provision of superannuation accounting services in a complex and ever-changing regulatory environment, the SMSF Accounting team focuses on providing a complete range of end-to-end accounting support services for self managed super funds (SMSFs). As part of this team, you'll be exposed to:
providing accounting and compliance services for SMSFs
completing monthly bank reconciliations
preparing financial statements and tax returns
developing strong client relationships.
Software Development
The Software Development team is responsible for delivering a suite of IT solutions to support the entire organisation and is an integral part of the firm's shared-services group. Its core focus is to build and develop bespoke web applications that are essential systems for the Group's operations. As part of the Software Development team you'll be exposed to:
supporting the development of new models, maintaining and enhancing our existing core client platform
applying the programming principles from university, writing production code in C# .NET/.NET Core and front-end development including Angular8+, JavaScript/jQuery and CSS
applying your advanced database knowledge from university, writing MS SQL queries, the efficient use of views and stored procedures, and triggers
reporting on web developments and projects.
Research
The Research team produce a large range of in-depth company and industry specific research which is distributed to external institutional clients as well as utilised by our Investment, Corporate and Institutional Sales teams. As a member of this team you will gain exposure to:
conducting in-depth research and analysis of industry and company specific information, both domestic and international
creating and updating financial models
meetings with company management and institutional clients
preparation of presentation material
publication and distribution of research reports.
Risk and Compliance
The Risk and Compliance team is responsible for developing and maintaining the governance and risk management framework across the Group. As part of this team you'll be exposed to:
maintaining critical governance (risk, regulatory and legal) frameworks across the firm
seeing how a risk and compliance control monitoring and testing program is implemented across all business units
the way risk and compliance support is provided to the business to help it navigate a complex and ever-changing operational and regulatory environment
supporting the rollout of new systems, products and project changes across the business
developing risk and compliance policies for each business.