Evolution Mining Graduate Programs
Evolution Mining is a leading, growth-focused Australian gold miner. With 5 mines across Australia we are looking for ambitious individuals to take us to the next level.
About Evolution Mining
Evolution Mining
---
It's all in the name…'Evolution Mining'. We've evolved from a small company into a globally relevant gold mining business with a reputation of delivering value for all stakeholders and a global leader in low-cost gold production. Our vision is 'inspired people creating Australia's premier gold company – a sustainable business that prospers through the cycle.'  Underpinning all of this, is our Australian story and spirit.
Since day one, our overriding priority has been safety. We dare our people to think differently, we act like owners and we live our values of safety, accountability, excellence and respect. We want people's time at Evolution to be a highlight of their career, forging a company that's known for sustainable excellence, and attracting the best talent, not only to Evolution, but also to our industry.
Over the years, we've taken steps to increase the transparency of our actions to ensure we continue to be a sustainable organisation. In FY19, we were recognised with an admission to the Dow Jones Sustainability Index (DJSI) Australia which ranked Evolution in the top performing Australian mining companies for corporate sustainability in the annual assessment.
Our Portfolio
Gold operations owned and operated by Evolution Mining
1. Cowal (NSW): Our Cowal gold operation is a world-class, open pit gold operation located 350km west of Sydney.
2. Cracow (QLD): Our Cracow underground gold operation is located 500km north-west of Brisbane, Queensland.
3. Mt. Carlton (QLD): Our Mt. Carlton open pit operation is located 150km south of Townsville, Queensland.
4. Mt. Rawdon (QLD): Our Mt. Rawdon open pit gold operation is located 75km south-west of Bundaberg, Queensland.
5. Mungari (WA): Our Mungari gold operation is located 600km east of Perth and 20km west of Kalgoorlie, Western Australia, consisting of White Foil open pit and Frog's Leg underground.
6. Red Lake (Ontario, Canada): In November 2019, we announced the acquisition of the high grade, long life Red Lake gold complex with the asset expected to be handed over in April 2020.
Economic Interest
1. Ernest Henry (QLD): The Ernest Henry copper-gold operation is a large-scale, long-life asset operated by Glencore.
Discovery Programs - Evolution Mining is committed to organic growth by discovery of new resources at our existing operations and across our portfolio of greenfield projects.
3. Crush Creek JV (QLD)
Find out more about Evolution Mining here.
Our Diversity & Inclusion Responsibility
Evolution Mining
---
We believe in growing a rich culture, diverse workforce and a work environment in which every employee is treated fairly, respected and has the opportunity to contribute to our business success. In FY19 we increased our female workforce representation to 14.7% and our Indigenous workforce representation to 4.8%. On our journey to increasing diversity, we:
Are focusing on increasing female participation in our pipeline programs. In 2020, 62% of our graduates were female (an increase from the 2019 intake of 50% females). For our 2019-2020 vacation program, 50% of our vacation students were female (an increase from the 2018-2019 intake of 39% females.)
Doubled the number of female mentee opportunities through Women in Mining mentorship programs
Held two Women in Mining forums in 2018 and 2019 for female employees to network and receive professional development on their careers
Enhanced our flexible work arrangements offering and helped more parents return to work
Saw 4.8% of our employees identify as Aboriginal or Torres Strait Islander
Recognise and reward our great people through our 'Act Like an Owner' (ALO) program which celebrates people striving to go above and beyond in their job
Are an equal opportunity employer with a commitment to diversity. We develop policies to support our employees' work-life integration and provide a stimulating and inclusive work environment to foster their development.
We are proud to be an endorsed employer working with Work180 who recognise our commitment to fostering an inclusive culture and diverse workforce. Work180 are an advocate for working women and supporting our workplace being an inclusive and positive experience for all. 
Our Graduate Program
Evolution Mining
---
At Evolution Mining, we want you to be part of an organisation that takes its people seriously. We are small enough that everyone knows who you are but big enough to have opportunities for you to grow and develop. We are a people focused business and take pride in living our values daily of safety, accountability, excellence and respect!
We are excited have roles available in the following streams for our 2021 graduate program:
Mining Engineering
Geotechnical Engineering
Metallurgy
Geology
Sustainability
Asset Management
Surveying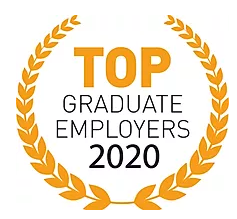 As a mid-tier gold mining organisation who strives to ensure we are the highlight of our people's career, we're especially proud to be recognised by the Australian Association of Graduate Employers (AAGE) who ranked us in the Top 75 Graduate Employers for the 3rd time.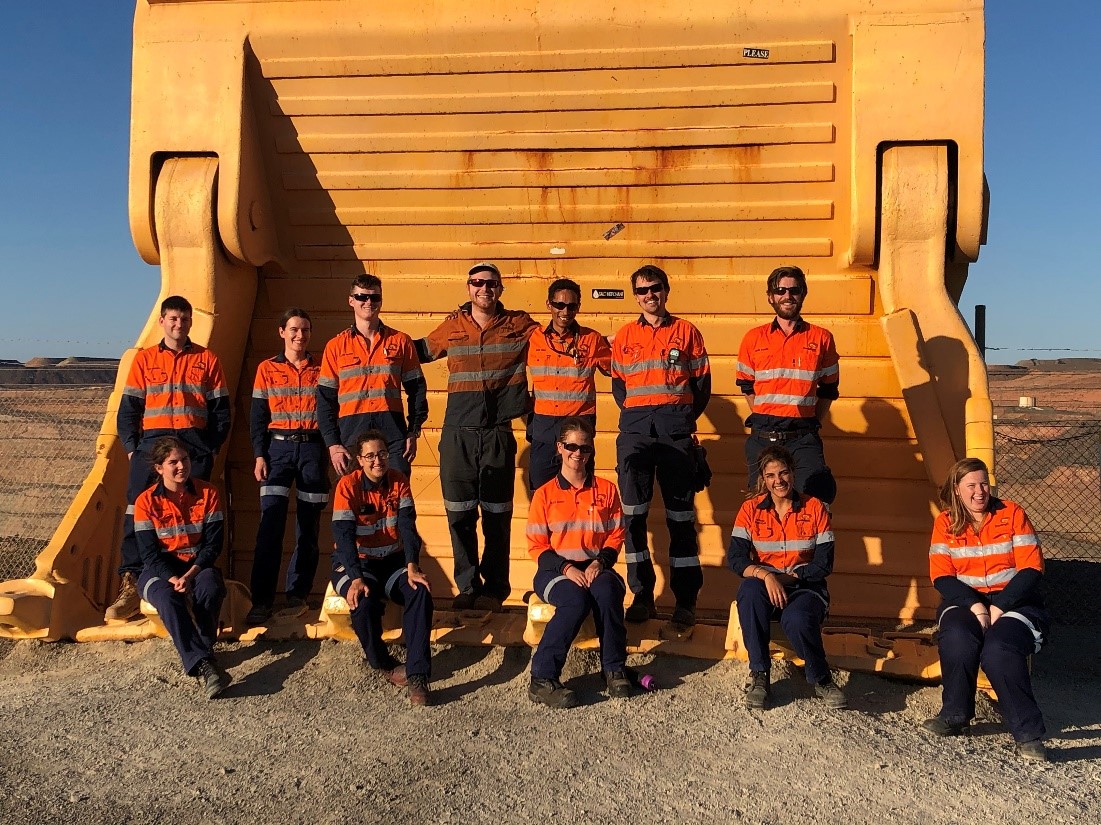 Your Evolution Experience:
Your experience as an Evolution Graduate is important to us and we want to ensure you are set up for success from day 1. During your program you can expect:
A two-year structured program, aligned to the 70:20:10 learning model, to set you up for success at Evolution Mining. We firmly believe in the 70:20:10 model of learning whereby

70% is Experiential learning via on-the-job exposure to new and challenging experiences
20% is Social learning through a support network and learning from peers, coaches and mentors
10% is Formal learning through face-to-face workshops, online development modules and stream-specific training where relevant

The opportunity to learn on the job via an individual development plan, curated to ensure you have exposure to relevant and exciting tasks, are able to take ownership of real work and projects all the while making a valuable contribution to Evolution Mining. Your individual development plan will outline specific practical experience that will enable you to work towards the criteria for recognised statutory qualifications and enable success in operational positions. For example, becoming a registered surveyor / acquiring your Mine Manager's Ticket.
Through mobility and rotations across our gold operations, you will experience unique and remote parts of Australia, connect and immerse yourself within our local communities, get exposure to corporate operations and access to both our Site Leadership teams and the Senior Leadership Team.
An extensive support network who are ready to guide you through all stages of your development in the form of:

A rotation manager to supervise you day-to-day and provide regular feedback and coaching;
A stream leader per discipline, to oversee your development across rotations and provide discipline-specific technical guidance;
A senior mentor to provide career development guidance and a buddy to help you settle into each site;
The graduate program manager and team who will provide support, coaching and guidance, check-in regularly with the graduates and stream leads, and design and facilitate workshops in conjunction with our expert external facilitators.

Professional and personal development in alignment with our graduate competencies through a dynamic orientation experience, face-to-face workshops and webinars spread across the two years. Our development modules focus on areas such as adaptability and resilience to change, personal effectiveness, communication skills and commercial acumen.
During the last 6 months of your graduate program, our extensive support network will work together with you to finalise your permanent location and position, aligned to your skills, interests and the business needs. This is based on criteria including meeting individual performance standards and participating in all aspects of the graduate program. Our roles include a competitive salary and benefits package.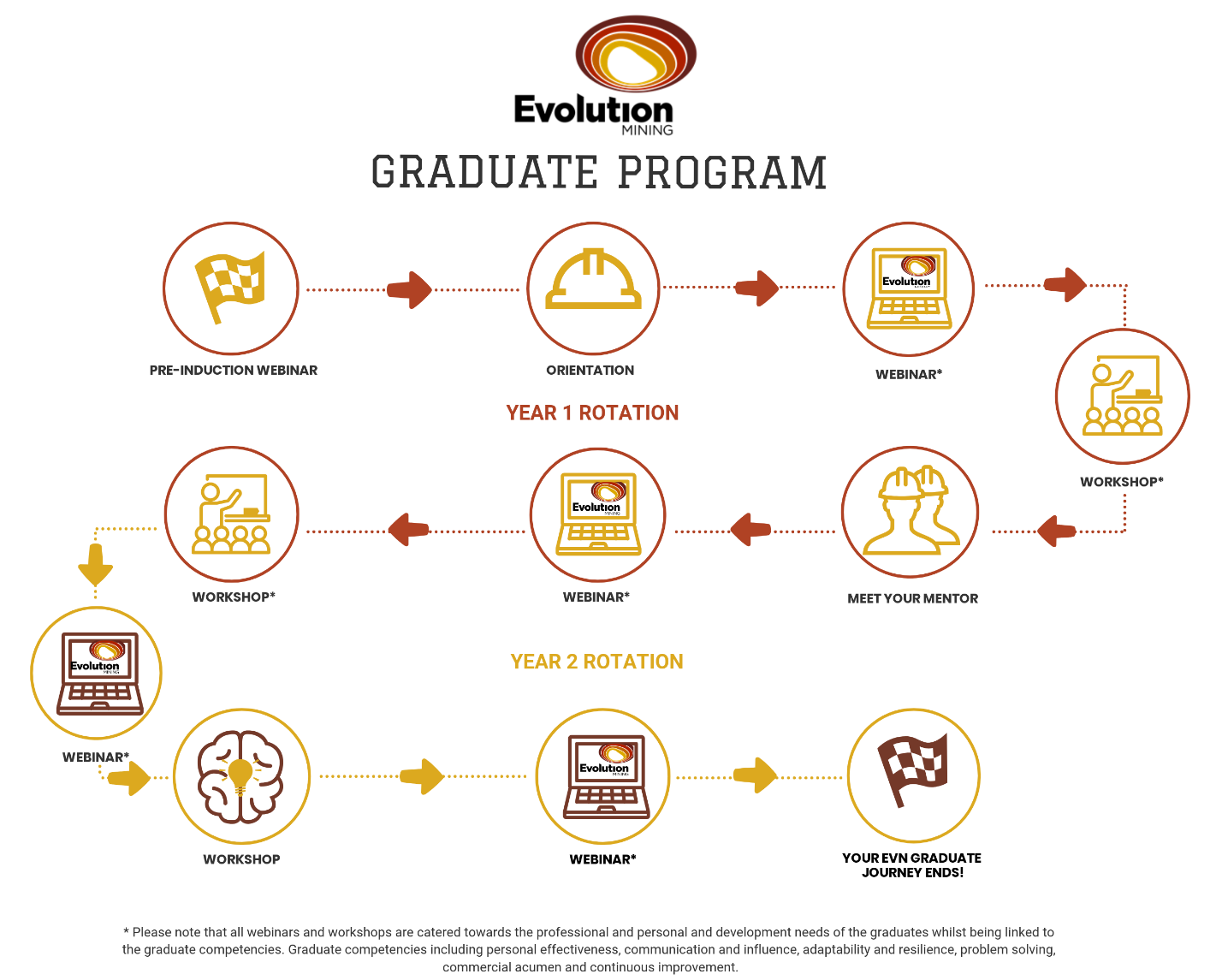 Eligibility
At Evolution Mining, we look for passionate graduates who are aligned to our vision and values from a wide range of backgrounds.
We encourage applications from students in your final year of study at an Australian university or have graduated within the past three years, holding an Australian / New Zealand citizenship or permanent residency and are nationally mobile due to our operational sites based in NSW, QLD and WA.
Recruitment process
Applications for our 2021 Evolution Mining Graduate Program are now open! Apply now!
Should you meet our criteria at each stage of the recruitment process it will consist of:
1. An online application
2. Completion of a video interview
3. A phone interview
4. Testing
5. Assessment Centers (including activities, presentation and a face-to-face interview)
Once you have completed this process, feedback and offers will be provided from our Graduate Recruitment team. We are excited to receive your application and hear from you!
Meet Our Graduates
Evolution Mining
---
Alex
Mining - 2019
Bachelor of Engineering (Mining) and Bachelor of Commerce (Finance)
Alex is passionate about mining in general and believes that each site has its own unique challenges and problems that are ready to be tackled. Alex enjoys fossicking, prospecting and exploring new places along the way as he believes adventure is an important part of a healthy lifestyle.
---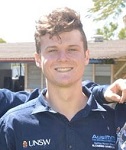 Jason
Mining - 2019
Bachelor of Engineering (Mining) and Master of Commerce (Finance)
Jason is passionate about continuous improvement through personal development and is always seeking ways to improve himself. Jason is equally as passionate about the development and coaching of those around him.
---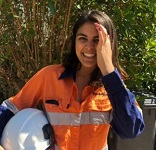 Michaela
Mining - 2019
Bachelor of Engineering (Mining)
Michaela is passionate about social justice and learning everything she can through enthusiastically taking every opportunity that comes her way. Michaela is excited to get into the challenges and experience of the operational and technical aspects of underground mining for her second rotation.
---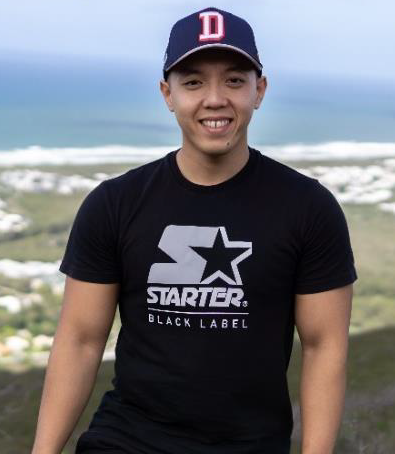 Clark
Mining - 2020
Bachelor of Mining Engineering
Clark is passionate about continuous learning and personal development which attracted him to the Graduate Program after experiencing our Summer Vacation Program in 2018/2019. He enjoys a fast-paced life and pushing himself through exploring and adventure.
---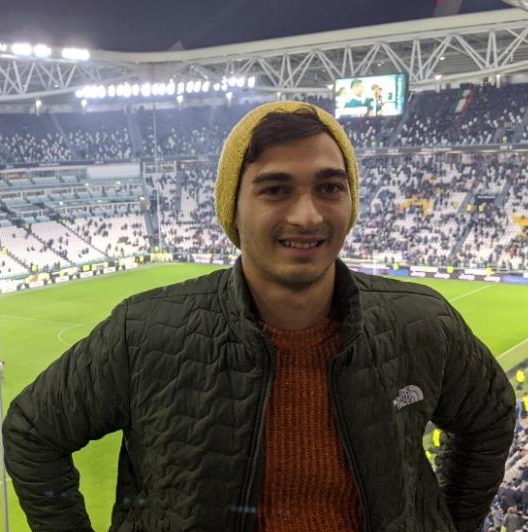 Nick
Mining - 2020
Bachelor of Mining Engineering (Honours)
Nick loves to experience different environments to learn new things and personally develop. Through previous practical experience Nick is passionate about the industry and is excited for his career within Evolution.
---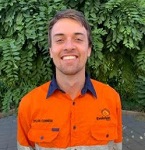 Dylan
Metallurgy - 2019
Bachelor of Science Engineering (Engineering Science and Chemistry) and Master of Professional Engineering (Chemical Engineering)
Dylan is passionate about encouraging country students to explore the options that university and the resources industry can provide. Dylan enjoys being involved in the community due to him growing up in a small country town.
---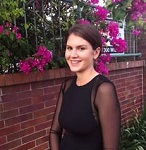 Lindsey
Metallurgy - 2019
Bachelor of Chemical and Metallurgical Engineering (Honours)
Lindsey is passionate about encouraging more women into STEM (Science, Technology, Engineering and Mathematics) careers, particularly in the resources industry. Lindsey is excited to learn about differing processes between the different sites of her rotations.
---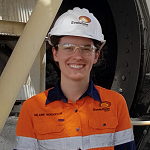 Millie
Metallurgy - 2019
Bachelor of Science (Biology) and Bachelor of Chemical Engineering
Millie is passionate about process engineering and operation, with her time on our vacation program opening her eyes to the world of opportunities within the resources sector. Millie is keenly interested in the environment and ecosystem function which she explored during field work as part of her biology degree.
---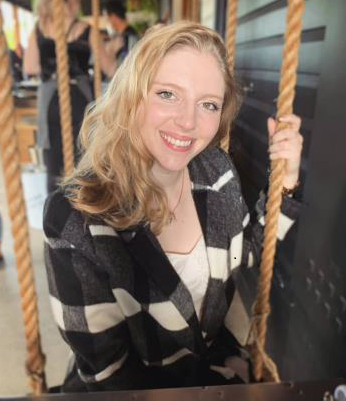 Charlese
Metallurgy - 2020
Bachelor and Master of Engineering (Chemical and Metallurgical)
Charlese loves to be busy as it motivates her to work hard and learn more. Through her experience on the 2018/2019 Summer Vacation Program at Cracow, Charlese is excited to get on board and develop herself within her new site.
---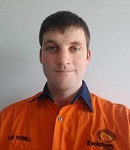 Glen
Geotechnical - 2019
Bachelor of Engineering (Civil Engineering) First Class Honours
Glen is passionate about making a difference in the field of geotechnical engineering through researching new technologies and methods. Glen thoroughly enjoys being able to teach and assist others while still ensuring everyone returns home safely.
---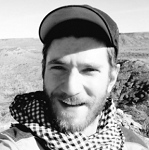 Mark
Geotechnical - 2019
Bachelor of Science (Geology) with Honours
Mark is motivated by his inquisitive nature and a curiosity to know more and is passionate about structural geology, mapping and their intersection with mining practices and resource extraction.
---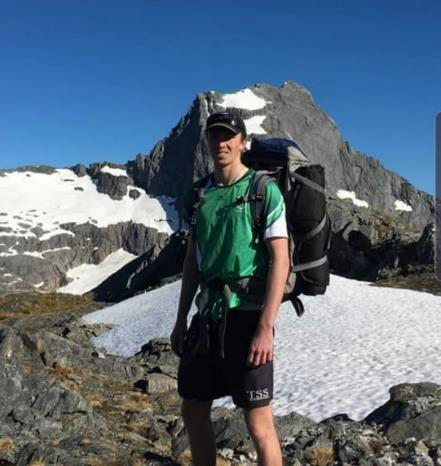 Jackson
Geotechnical - 2020
Bachelor of Civil Engineering (Honours)
Jackson is passionate about giving everything a crack to the best of his ability and having a positive attitude that is infectious to others. He loves everything about the outdoors and is excited to have the opportunity to be exposed to everything the industry has to offer.
---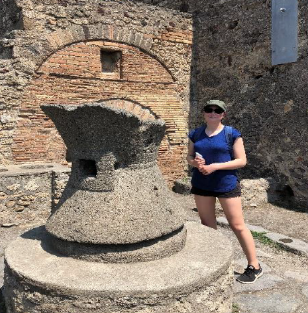 Francesca
Geotechnical - 2020
Bachelor of Science (Geology)
Francesca has had experience in the Gold Fields of Kalgoorlie and is ready for the new experience of our Cowal site. Francesca is passionate about the advancement of women in the resources industry.
---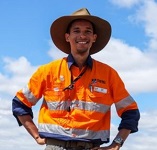 Hans
Geology - 2019
Bachelor of Science (Geology) with Honours
Hans is passionate about rocks, the world around him and all there is to see and do in it and is especially excited about joining the Discovery Geology team for a hands-on experience.
---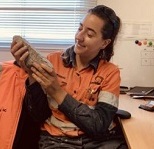 Lara
Geology - 2019
Bachelor of Science with Honours (Geology) and Masters of Science (Geology)
Lara is passionate about earth science as a whole and is excited about her career in the mining industry as she believes it holds many opportunities.
---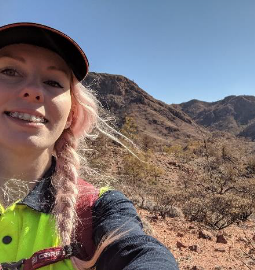 Alisha
Geology - 2020
Bachelor of Geoscience
Alisha's appreciation for the Earth and how precious and incredible life is, has created an incredible passion for geology. She sees learning and personal development as a gift and has a hunger for both.
---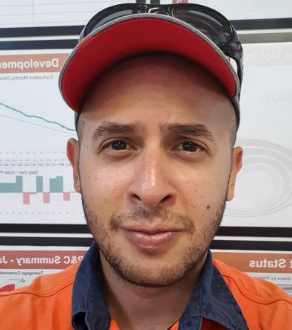 Fred
Geology - 2020
Bachelor of Geology (Honours)
Fred was involved in the Summer Vacation Program in 2018/2019 where he enjoyed a more practical and hands-on side of geology. Fred is interested in new technology and innovation in mining.
---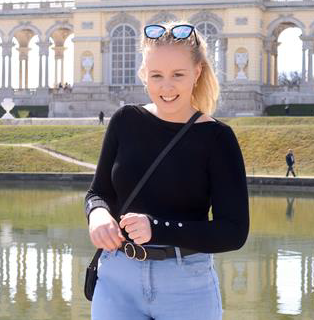 Emily
Finance - 2020
Bachelor of Business (Banking and Finance & Financial Management)
Graduate Diploma in Business (Professional)
Emily is a driven individual who strives for quality results and further development. She is eager to learn new skills and apply them practically within her career and personal life.
---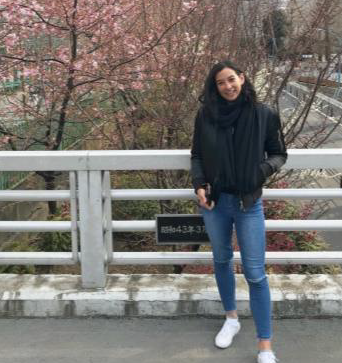 Nikki
Finance - 2020
Bachelor of Commerce (Accounting and Tax)
Nikki is an open minded and team orientated professional who wishes to leave a positive legacy in all that she does. She is passionate about continuous improvement and personal development and hopes to make the most out of her graduate experience.
---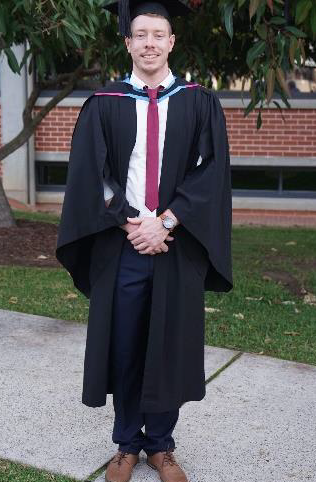 Jacob
Health & Safety - 2020
Bachelor of Sport/Health Science
Master of Occupational Health and Safety
Jacob is passionate about all things health and fitness. He also believes there is constant room to grow and learn in a way to improve yourself and those around you in a positive way. Jacob is a team player that wants to push for excellence within Evolution.
---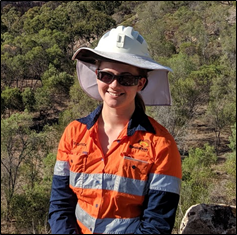 Grace
Environmental - 2019
Bachelor of Science (Environmental Management and Geology)
Grace is passionate about exploring, enjoying and protecting our environmental and unique Australian landscapes and is motivated by a strong sense of social justice.
---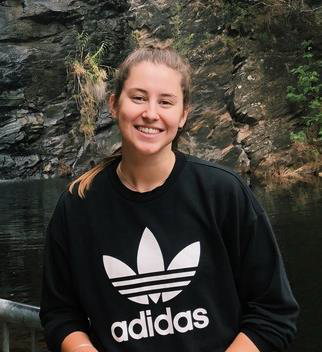 Savanah
Environmental - 2020
Bachelor of Environmental Science
Savanah is extremely passionate about the environment and living in a sustainable manner as well as an interest in how the earth works and the importance of ecosystem services.
---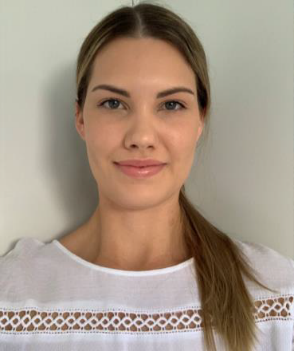 Mariah
Environmental - 2020
Bachelor of Wildlife Services
Mariah appreciates the beauty of the natural world and all the opportunities that it presents and is extremely committed in protecting it. Her strong work ethic and enthusiasm is infectious to those around her as well as her willingness to try something new.
---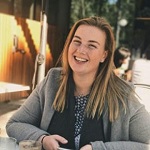 Anna
People and Culture - 2019
Bachelor of Commerce (Human Resources Management)
organisational change, improving the employee experience, lifelong learning and is excited to further her learning through her involvement in the Red Lake integration project.
---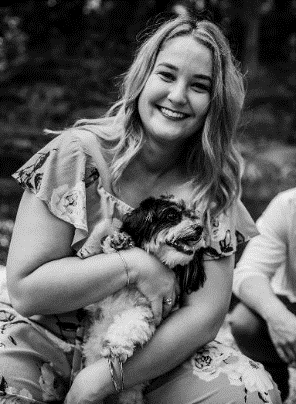 Caitlin
People and Culture - 2020
Bachelor of Business (Marketing)
Bachelor of Arts (Psychology)
Caitlin is excited to be exposed to new experiences and learning opportunities to follow on from her time at our Mt Carlton site within her Graduate program and other related roles. She is an organised team player who strives for excellence for herself and the business.
Our Vacation Program
Evolution Mining
---
Our 12 week structured program is designed to introduce you to the realities, challenges and opportunities of working on a mine site. It will develop you by building your knowledge base, skills and experience in a real and practical way. The program is designed to set you up for future success and potential enrolment into our 2 year Graduate program.
Your Evolution
As an Evolution Mining Vacation Student, you can look forward to some great rewards and benefits. Your positive attitude and commitment to our business will be recognised with:
A 12 week structured development program
Gain specific practical experience and take ownership of real work and projects and make a real contribution
The opportunity to learn on the job with an individual development plan
Onsite orientation and connections with other vacation students
An experienced manager to supervise you day-to-day and to provide one-one feedback and coaching
Leadership Team exposure and support
A technical leader, to oversee your development and to provide discipline-specific guidance
Operational and personal development training especially in safety and business skills
The opportunity to have fun and make friends
Competitive remuneration
Who are we looking for?
If you want to be part of a fast-paced organisation, that is small enough that everyone knows who you are, but big enough to have opportunities to for you to develop, then Evolution Mining is the place for you. We are seeking 2nd, 3rd or penultimate undergraduates who are passionate about their field, enjoy a challenge and are looking for first-hand practical experience with an ASX-100 Australian gold mining company. The ability to influence change, find solutions and communicate courageously are key to your success at Evolution. Consistent application of our 4 key values safety, respect, excellence and accountability are our non-negotiables.
We are looking forward to hearing from you!
Here is what you can expect throughout your application journey with us: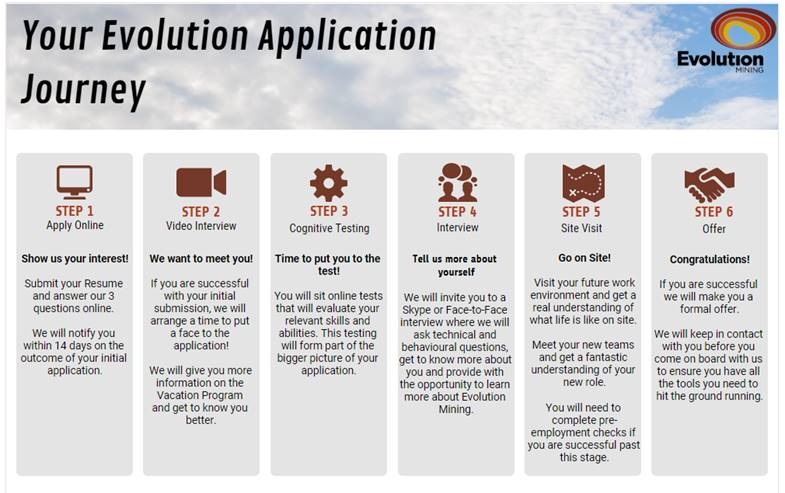 Meet our Previous Vacation Students
Evolution Mining
---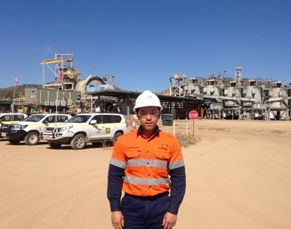 Clark Nguyen – Mining Engineering, Mt Carlton (QLD)
It has been a memorable and fun experience for me at Evolution Mining – Mt Carlton doing a 12-week summer vacation program there. I was exposed to the lifestyles and work life on a mine site and it was very different and new to me. I've learnt many things and had the opportunity to apply my theoretical background knowledge from UQ to the practical applications and processes of Mining Engineering. Some of the projects or tasks that I worked on included drill & blast design using GEOVIA SURPAC, short-term (2 week) scheduling of mine production, setting up Deswik for scheduling mine production and technical analysis of the block model. I was also able to chair daily/weekly meetings for the mining department. I worked alongside other roles including Geologists, Mine Surveyors and Mine Supervisors that have provided me with their knowledge and experience to understand how their work contributes to the mining system. Mt Carlton has great people to work and connect with and I have created many friends there with astounding work attitudes and ethics that make working there much more enjoyable. This experience has made me more confident by seeing the big picture and ready to jump straight into my future graduate program.
---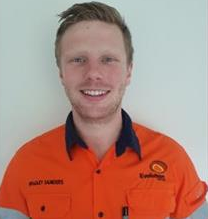 Bradley Saunders – Geotechnical Engineering, Mt Rawdon (QLD)
The Evolution Mining Vacation Program has given me the opportunity to delve into a potential industry, allowing me the ability to explore future career options and gain critical onsite experience. The program is hands-on, allowing me to be immersed within the work environment while providing practical learning which provided me with fundamental value in return. There is an accommodating support network at Evolution and over the course of 6 swings, has enabled me to understand the importance that Geotechnical Engineers play in the mining cycle. It has been a great experience making connections with the people at Mt Rawdon as they are eager to teach and there is always something that can be done. I was also given projects to complete which provided me with a strong sense of responsibility with a chance to demonstrate my commitment to learning and working within the mining environment. If you are looking for an opportunity to be fully immersed into the industry, I recommend that you join the Evolution Mining Vacation Program as it has completely opened my eyes to a new career path. It is both an enriching and fulfilling work experience that you should apply for.
---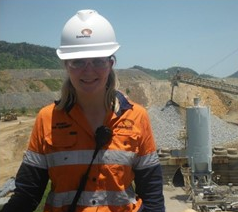 Jessica van Sliedregt – Metallurgist, Mt Carlton (QLD)
Evolution Mining's Mt Carlton site has been a life changing experience. While studying my third year of chemical engineering I was unsure what field I wanted to pursue. Fortunately, I had the opportunity to work at Mt Carlton during July and again during the Summer vacation program as a student metallurgist. For me, placement at Mt Carlton has led me to choosing metallurgy as a career pathway and adding a metallurgy dual major to my degree. Over the course of the 12-week program I have been exposed to all aspects of working in a remote mining location. I have been involved in many small projects allowing me to apply my theoretical university knowledge, and developed skills in laboratory work, operational tasks, Excel, safety management, reporting and daily decision making. Working with a vast range of people and disciplines has enabled me to improve my communication and interpersonal skills. Experiencing camp life and an 8/6 FIFO roster has been a major highlight of the program as well as being surrounded by enthusiastic coworkers who were always willing to help.  Evolution has a wonderful supportive culture, which was evident during two very challenging major flooding events that occurred in QLD whilst I was on site. I would highly recommend the Evolution Vacation Program as a pathway into the mining industry.
---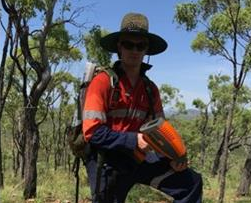 Dalton Randolph – Exploration Geology, Drummond (QLD)
I spent 3 months working on Evolution's Drummond project. Drummond is a fledgling green-fields project and I was lucky enough to be involved with the initial setup of the project. Vacation work was an awesome experience for me, I learned about and participated in the exploration process first hand. I learnt about the types of data collected, went into the field and participated in the soil sampling program, geological mapping and operated the ASD spectral data machine. I learnt about other types of data such as IP and drone-mag and how these are collected and interpreted when compared with other data sets. I learnt about some of the programs used in the industry such as Leapfrog and Grass GIS. I also gained an understanding of the structure of staff and the different roles of geologists and field technicians. Through discussions with the other staff I developed an understanding of the process required for a tenement to turn into a viable mine. Overall it was a very eye-opening experience that has cemented my desire to enter into the mining industry.
---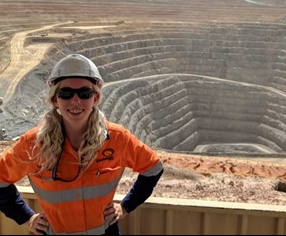 Alisha van Es – Geology, Cowal (NSW)
I have been so fortunate to spend my vacation period with Evolution Mining at the Lake Cowal, NSW operation. In this time, I spent approximately half of the program with mining (grade control) and the other half with exploration, covering a broad spectrum of tasks that a geologist undertakes in their day-to-day operations. One of the biggest benefits to working for the entire summer is being able to see projects and tasks to completion, and in-turn seeing the effects and implications of decisions made (though it really is just a taste-tester). Mining is just a new world entirely, so it was fantastic seeing how people worked together to complete large and difficult tasks. I was not sure what to expect as a vacation student, but the Evolution Team went above and beyond those expectations (I did not get stuck with the boring jobs that's for sure). I was made to feel welcome and at home from day one, with people taking the time to teach me as much as possible. At the end of the day, you get out of it what you put in, and I will always cherish my initial steps into the mining industry.
---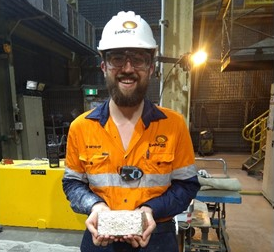 Liam Methven – Metallurgy, Cowal (NSW)
Working for Evolution Mining was an incredible experience. I came into the Vacation program hoping to gain practical experience from my Chemical Engineering degree and I certainly did. In addition, I had little experience or knowledge of metallurgy coming into the program. While working on site I was able to grow this knowledge whilst improving my lab and Excel skills, spend time with operators and seeing what it takes to commission new pieces of equipment. As a result, I am more confident in my technical skills and what I have learned from this program will be invaluable to my career going forward. The people were incredibly welcoming and accommodating and they willingly shared their own experiences in the industry. They really took me under their wing to explain to me how the process works and to include me in daily routine work. I would recommend this program to anyone who wants to gain some practical experience on site in processing, you won't regret it.
---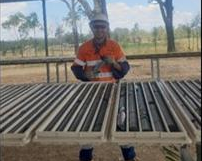 Frederick Bird – Geology, Mt Rawdon (QLD)
I thoroughly enjoyed my time at Evolution Mining's Mt Rawdon operation. This deposit hosts a complicated geology, which challenged me to improve my technical knowledge. Throughout my stay I was supported by a friendly and knowledgeable geology team who made my learning a priority and have given me transferrable skills. I would highly recommend this program to other students looking for practical geological know-how and experience working for a friendly and professional operation.


---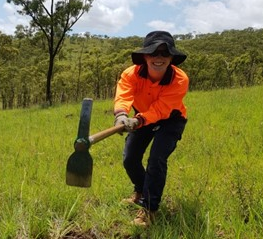 Chelsea Freeman – Exploration Geology, Sydney (NSW)
As a vacation student working for Evolution over the university summer break I was able to apply my skills and knowledge to a practical environment. Working in exploration from the Sydney office I discovered the technical side of exploration.  Through the use of GIS spatial analysis software, I focused on data analysis and the application of the raw data collected within the field and how it is processed to discover new deposits. I also gained practical field experience, with Evolution providing me the opportunity to split my vacation program between Sydney and Queensland. By being out in the field I discovered how data is collected in prospective tenements and how it is processed and analysed before reaching the exploration team in the Sydney office.