Findex Graduate Programs & Internships
Embark on a career journey that transforms and grows as your ambitions do, with a graduate position at Findex. The possibilities are endless as you gain the technical skills, experience and opportunity to carve your own career path - no matter where that may take you!
As Australia's fifth largest provider of integrated financial advisory and accounting solutions, we offer a comprehensive range of accounting, audit and wealth services to a wide range of clients, from private indi…
View more Findex has no active opportunities at the moment.
See who's currently hiring with our Job Search!
Search for jobs
Embark on a career journey that transforms and grows as your ambitions do, with a graduate position at Findex. The possibilities are endless as you gain the technical skills, experience and opportunity to carve your own career path - no matter where that may take you!
As Australia's fifth largest provider of integrated financial advisory and accounting solutions, we offer a comprehensive range of accounting, audit and wealth services to a wide range of clients, from private individuals, through to family business, large corporations and not-for-profits. Our network comprises of over 100 offices and close to 2,700 employees throughout regional, rural and metropolitan Australia and New Zealand.
Importantly, Findex also operates the Australasian arm of Crowe Global, a top ten accounting network in the world. It is through this global affiliation that our audit and international tax teams deliver solutions under the Crowe brand - opening the door to a world of career opportunities.
Hear below from Findex graduates past and present as they share stories of their experiences, career development and workplace culture.
Regional presence
At Findex, we pride ourselves on having a wide and geographically dispersed presence for our clients - 80% of which are in regional areas.
Our greatest asset is our people, and our team members love where they work and live; from Perth in Western Australia to Napier on the east coast of New Zealand, Hobart in southern Tasmania right up to Cairns in northern Queensland.
We offer a wonderful opportunity for talented individuals to pursue their professional ambitions in a workplace that offers career growth and fulfillment, whist enjoying the lifestyle they love in an environment that's best for them – be it a metropolitan city, regional centre or rural town.
Practical experience
From your first day, you'll be involved in a variety of real client work and be provided the opportunities you need to become a well-rounded professional of the highest calibre. Our open-door policy also means you'll have direct access to ask questions and learn from your peers, managers and partners.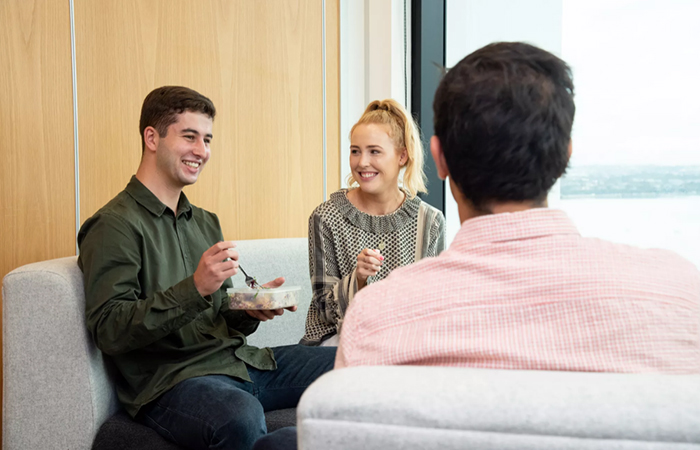 The best of both worlds
Findex proudly operates within a hybrid operating model using a blend of remote and in-office teams. This means you will have the flexibility to work from home without sacrificing the face-to-face interaction with colleagues and clients. Our distributed working model is built to suit you, and all Findex employees receive a laptop and all the equipment they need to set up shop at home or office.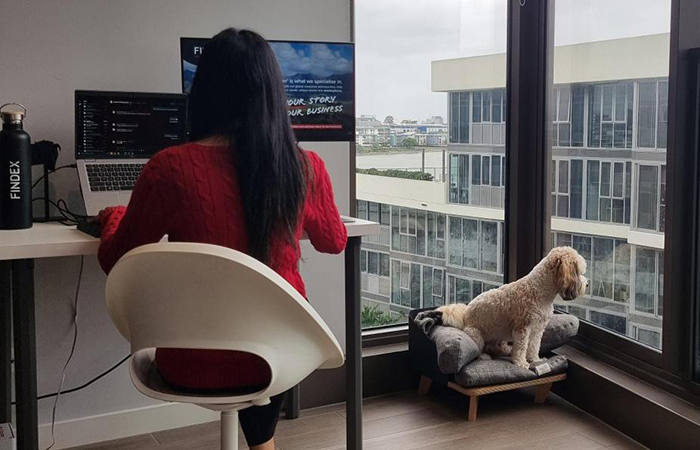 All work and all play
Professional fulfillment isn't just about working in the right role at the right company. Having a positive culture and work/life balance is just as important, and we encourage our team members to enjoy a friendly social atmosphere and build real relationships, all while achieving great outcomes for our clients and communities.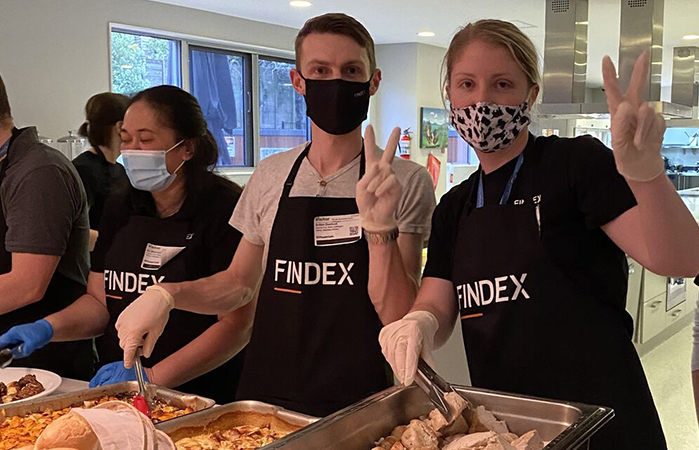 Pathway to success
We provide you with the tools to grow a successful career through structured career pathways and development programs, comprising of global secondment opportunities, financial study support, ongoing coaching and our comprehensive in-house learning and development program, the Findex Academy.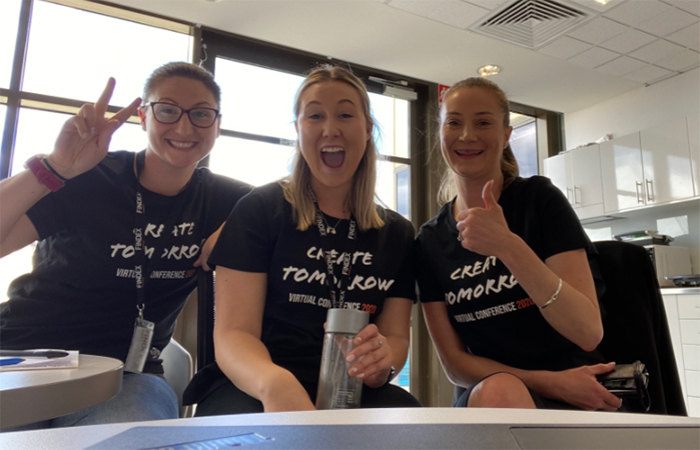 Findex Academy
At Findex we have a strong commitment to learning and development, we will ensure you're provided with the necessary soft skills, technical knowledge and professional requirements to succeed. As a graduate, you will have access to the Findex Academy, a specialised, multifaceted and innovative learning curriculum designed to support your growth and help you achieve at every stage of you career.
Our graduate intake opens during February of each year, with successful candidates to commence in February the following year. We offer graduate positions across a number of professional disciplines. It's up to you which discipline suits you most - we recommend you consider what you enjoyed most during your studies, your interests and strengths. Learn more about our available career pathways below.
Business Advisory
Working in Business Advisory provides you with the opportunity to build strong relationships and interact with people all across the business. Gain experience in areas such as compliance, budgeting, cash flow, payroll services and business growth. 
Experiences and client work:
Closely support and manage SME, individual and corporate clients at all stages of their lifecycle.
Day to day accounting requirements, tax compliance, preparation of financial statements. 
Gain exposure to growth strategies, tax planning and asset protection.
You'll be a great fit if you:
Are inquisitive.
Have a great attention to detail.
Enjoy helping people achieve their goals.
Audit and Assurance
Our Audit and Assurance division provides strategic advice to a diverse range of organisations on how they can improve their business processes and financial reporting; offering a range of solutions to help clients manage their risk and exposure.
Experiences and client work:
Develop an ability to provide real industry advice, whilst learning the 'ins and outs' of all business types.
Gain strong technical skills and varied experience across financial statement auditing, risk consulting and compliance.
You'll be a great fit if you:
Enjoy meeting clients and the opportunity to work across a range of different business types and industries.
Are excited by the opportunity to work in a role where no two days are the same. 
Have strong critical thinking skills, attention to detail and enjoy meeting new people.
Tax Advisory
As a Tax Advisory graduate, you will be part of a team providing strategic advice to organisations ranging from medium-sized private groups to large listed and international corporations, helping them manage their tax positions and increase their bottom line.
Experiences and client work:
Gain exposure to expertise in GST, Customs and Excise, Resources Taxes and Research & Development.
Provide research and prepare structured advice.
Develop skills across a variety of tax issues including legislative changes, cash flow impacts of tax payments and employee tax.
You'll be a great fit if you:
Have an inquisitive mind.
Enjoy investigating and identifying tax principles.
Are a strong collaborator with good communication skills. 
Superannuation
Findex is one of the largest Self-Managed Super Fund (SMSF) providers in Australia. We help our clients by providing personalised SMSF services and advice to help them navigate complex superannuation and tax laws.
Experiences and client work:
Build meaningful relationships and interact with a diverse range of clients. 
Exposure to automation and the use of cloud technology to improve service delivery.
Process superannuation funds and undertake a range of compliance activities such as tax return and financial statement preparation.
You'll be a great fit if you:
Are interested in being part of an evolving industry and working with a market leader.
Have strong attention to detail and excellent communication skills.
Value the importance of delivering quality customer service.
Consulting
Our Advisory & Consulting Division delivers strategic advice, innovative solutions and service excellence to large middle market businesses and small to medium enterprises.
Experiences and client work:
Be a part of a talented, committed, and high performing team.
Gain exposure to expertise in budgeting, business and succession planning, financial modelling, KPIs and benchmarking analysis.
Undertake research, prepare reports, and work closely with your team to develop strategies and deliver commercial outcomes to clients.
You'll be a great fit if you:
Are an innovative thinker.
Have in-depth analytical skills.
Would like to gain experience working with dynamic clients.
Wealth
The Wealth Management Division strives to create an enduring legacy by giving our people, clients and communities the opportunities they desire.  We do that by building effective and sustainable market leading platforms to deliver great advice.  
We use our geographical footprint, scale and technology to attract new clients and provide greater value to our existing clients.  Our client base include professionals, agriculturists, retirees and clients which are building their wealth portfolios. 
Experiences and client work: 
Gain experience in the complete process of onboarding a new client through to the ongoing client maintenance phase which entails the annual review process for all existing clients.
Learn about the systems underpinning the different processes and learn how the Client Services team contribute to successful client outcomes. 
Observe firsthand the preparation of financial advice documents, including Statements of Advice, SMSF investment strategies, contracts and investment programs.  
Attend Client meetings, preparation and follow up before and after the Client meetings and learn about Clients' financial and wealth building needs and possible suitable strategies. 
You'll be a great fit if you: 
Are curious, inquisitive, constantly wanting to learn and expand your knowledge of the Financial and Customer Service Industries. 
Are driven to make a difference by wanting to understand people's financial needs and assist them with great advice. 
Are a team player with great interpersonal skills and high emotional intelligence. 
Are diligent, resourceful and accountable for excellent internal and external customer service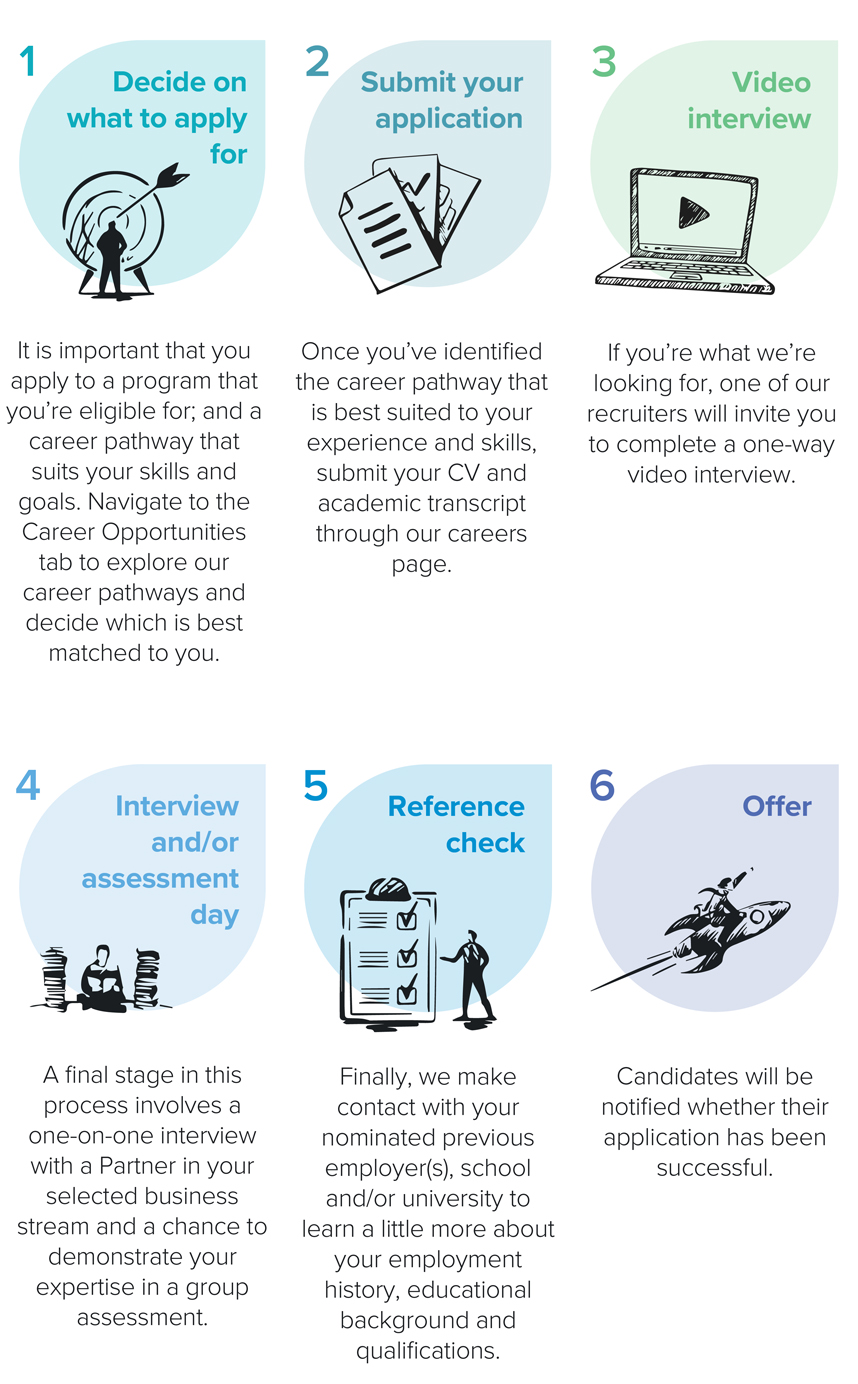 What we look for
We're searching for passionate people who are driven to accelerate their career.  To be eligible for our graduate program you will be: 
Studying a relevant degree to the area you have applied to or have recently completed your degree (within 12 months at the time of application)
Able to commence full-time work in February 2023
Collaborative and thrive in a team-based environment
Strategically focused and possess strong business acumen
Dedicated to providing innovative solutions with a forward-facing mindset
Able to adapt your communication style to fit a wide range of situations
An Australian citizen or permanent resident*. 
*You may be required to provide evidence at application.
Hear below from Findex Chief People Officer, Jane Betts, as she shares what we are looking for in a candidate and talks about our dynamic work model and life at Findex.
Lauchlan Shores - Graduate, Business Advisory
6.45 AM
I prepare for the day by getting dressed, eating a large bowl of Weet-Bix and ensuring my packed lunch of pesto pasta is prepped and ready to go. Then I make my way to the train station just down the road and begin my journey to the office.
7.45 AM
I arrive just before 8:00 which is when I make myself a coffee, catch-up on emails and update my workflow planner for the day. My workflow planner helps me communicate to my manager, so that we both know what I'm currently working on, the urgency of this work and if needed, any jobs that are available that can be assigned to me.
8.00 AM
By 8, the proper work begins.  My day usually starts by bringing in any client information that has been sent through overnight, adjusting entries in the client's financials and providing clients information on either the tax they have to pay or if they are due for a refund.
9.00 AM
Our weekly workflow catch-up amongst the members of my pod takes place every Monday morning to go over each member's workflow. We like to start off by talking about our antics over the weekend, and then delve into more important topics and inform each other of our progress. This helps us to be more comfortable with each other in a sometimes-demanding work environment, as I look to my pod for help on anything advisory related and can be assured that their help will come without question.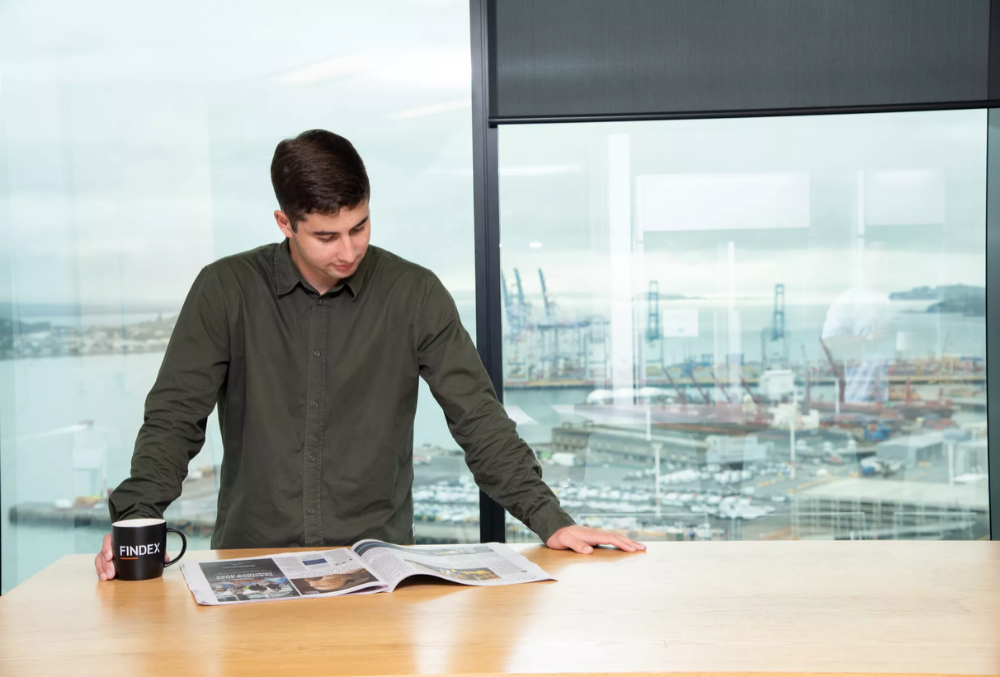 10.00 AM
Most Monday mornings I find myself downstairs getting an Iced Coffee and reading the paper, enabling me to keep up to date with the weekend's events and provide insightful input into pod chats.
10.15 AM
A typical day for me will be preparing financial statements for the likes of both companies and trusts and supporting their figures and making any necessary changes throughout. My work for the day can range from preparing a client's tax return, to giving client advice on a property they purchased during the year. Thus, each day can be different.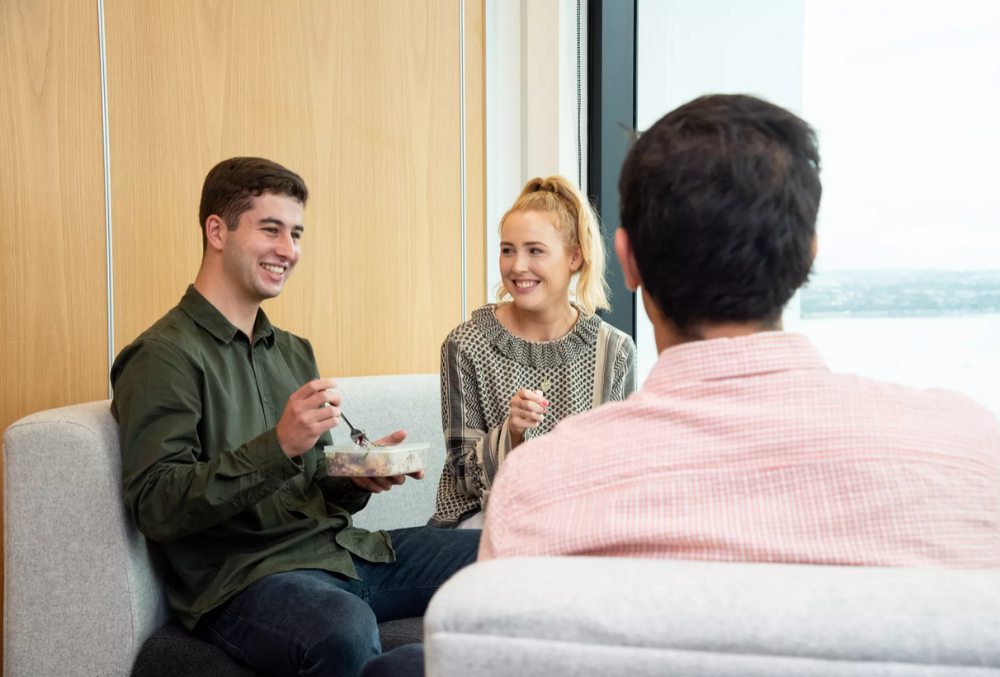 1.00 PM
Preferring to take a late lunch benefits me, as it beats the rush of the sushi line and shortens the afternoon. As I look over the spectacular view that my company provides me with, I reflect on all that is good in the world.
2.00 PM
Back at my desk, I'm currently preparing for that client meeting that had been on my calendar for weeks. As the graduate, it is my job to prepare all the final copies of the client's financials so that the meeting can go as planned.
3.30 PM
The manager, Key Relationship Manager (KRM) and I go out to meet the client. With financials in hand, I supply all the documents to the KRM and manager as they go through all the yearly figures with the client. Comparing to last years, looking forward and giving any advice. The purpose of a client meeting is to go through all the key aspects of the business' key drivers and what keeps them running.
Although as a graduate, I do not get a lot of input, I am more there to grow and learn, taking in all the information and advice a more senior manager gives to clients.
4.30 PM
Back at my desk, I finalise the signed documents and upload them into our system and continue back to work with my pod.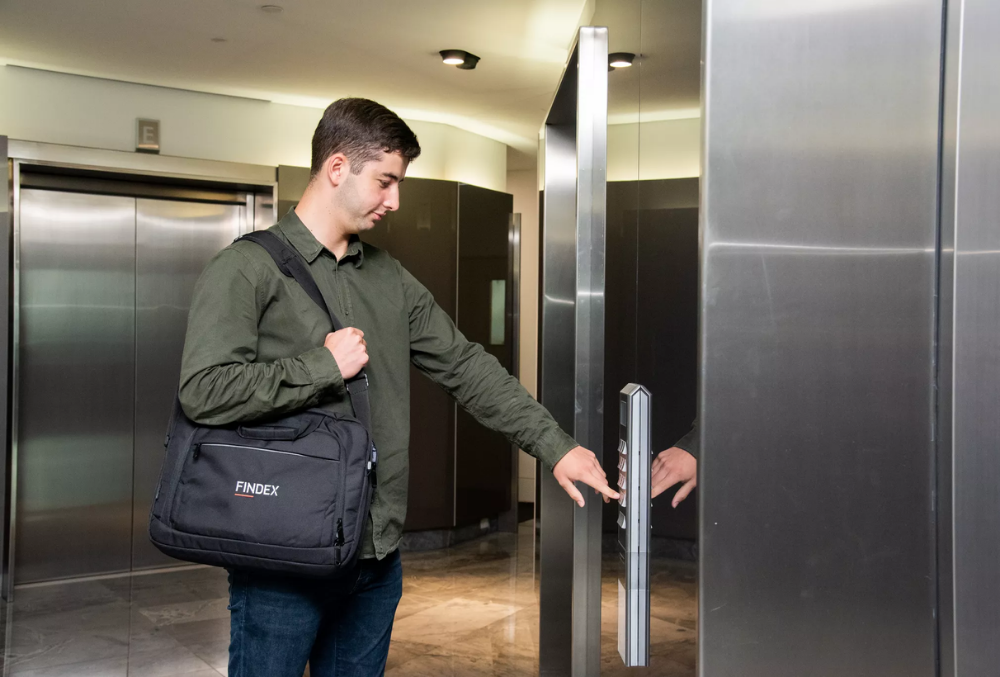 5.30 PM
After an eventful day, I wind out my day by updating my workflow and saying goodbye to my pod members. I walk towards the train station less than a minute away from the office. Instead of going back to the flat, I head straight to the gym, where some exercise to end the day really helps to relieve stress, stretch the legs after being in an office all day, and test me physically rather than the mental aspect of work.
7.30 PM
Dinner time! Where one of my rostered flatmates cooks up a storm. A typical meal consists of either chicken on rice or chicken wraps, anything to do with chicken really, a truly satisfying meal. Then there is nothing better than Netflix in bed to end out the day. I try to get an early night, to start the next day off with a bang.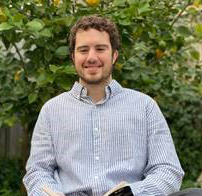 Jacob - Accountant, Accounting & Business Advisory
Hi Jacob, can you tell us a bit about your role at Findex?
I work in the Business Advisory area of the business in a team of five that's made up of my Manager, two Senior Accountants and another Graduate Accountant.
Generally, my responsibilities include preparing financial accounts and income tax returns for a range of clients including individuals, family trusts and companies. This includes preparing Business Activity Statements, liaising with the ATO and following up outstanding compliance matters.
Can you tell us about your journey and how you ended up in your current role?
I studied a Bachelor of Business, majoring in Accounting & Finance, at Monash University. In my last semester of my fourth year I was fortunate enough to participate in the Work Integrated Learning (WIL) program with Findex where I worked as an intern in the accounts receivable/finance team for three months.
Upon conclusion of my internship, I contacted the Talent team to discuss potential opportunities. Fortunately for me, Business Advisory had some openings and I commenced as a Graduate not long after.
In the 12 months since I joined the Business Advisory team, I have been fortunate enough to be given the opportunity to be a secondee in the SMSF team for three months. This was particularly exciting for me as this secondment experience afforded me the ability to work within our Albury office for three weeks, which is my home town.
What has been your highlight at Findex so far?
Within the first few months of working in Business Advisory, I was given the opportunity to participate in a few client meetings where we discussed and collected clients' tax compliance information.
Now that I've been here for 12 months, I have also been given the opportunity to be a buddy to new starting colleagues where am I able to assist in their onboarding and demonstrate our processes.
What do you look forward to each day?
I look forward to coming into the office and working in a comfortable environment. I also appreciate the engaging group discussions we have in our team.
What do you most enjoy about working at Findex?
I enjoy the work itself in terms of preparing accounts and engaging with clients. But I also enjoy the social and cultural aspects of Findex such as the month end drinks, team lunches and birthday celebrations.
What are your goals for the next 12 months?
I'd like to participate in more client meetings as I continue to develop because relationship building is an important aspect of my growth. I see this as something that will continue to be more consistent over the next year.
Community Spirit
As a regional business, we harness the passion of our people and our geographical footprint to make meaningful contributions to the communities we live and work in. With Findex offices widely dispersed across Australia and New Zealand, connecting and giving back to local communities is at the centre of our values. This is enabled through a combination of local sponsorships, charitable giving and the Findex Community Fund (FCF). Our paid Volunteer Leave also allows you to get hands on supporting local causes that are important to you.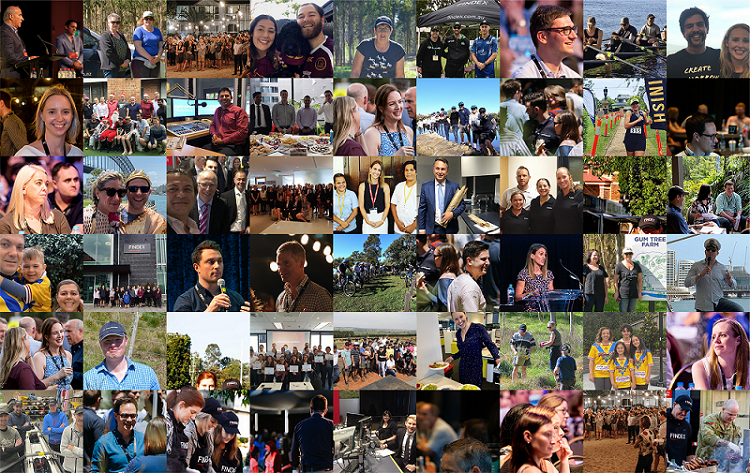 Through FCF we are committed to making an impact in three defined areas: Health, education and entrepreneurship. Our vision is to create equal access to opportunity for people isolated by location or circumstance, through programs which are regionally relevant, nationally impactful and globally scalable. Since its inception in late 2018, the FCF has donated over $2.2 million to grass roots charities across Australia and New Zealand, enabled by: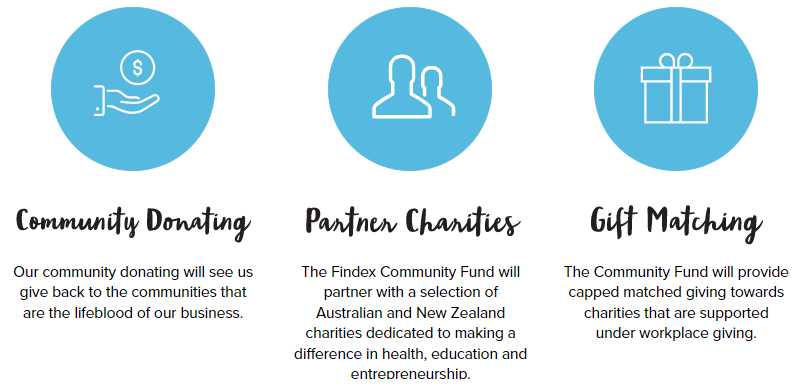 FoundX
Our community support also extends to empowering regional entrepreneurship through the FoundX program, connecting communities of regionally based start-ups, entrepreneurs and small business owners. FoundX was formed with the goal of empowering regional entrepreneurship at a grassroots level through Findex's extensive community network.
At its core, FoundX provides upfront value to local startups and small businesses through engaging and informative meetups, tailored to entrepreneurs. These events are designed to inspire innovation, and connect communities both physically, and through the FoundX online platform.
FoundX meetups give entrepreneurs access to inspiring speakers and valuable networks to help accelerate the growth and success of their business. The values and vision that drive FoundX are strongly aligned with the business as a whole, as entrepreneurship is in the lifeblood of Findex.
SproutX
We are also the proud founder of the SproutX Accelerator program for agtech start-ups, an Australian first, which focuses on solving tomorrow's problems, today. SproutX is Australia's leading food and agtech accelerator, and is backed by Findex and the National Farmer's Federation.
Based in Melbourne, SproutX have invested in over 35 early stage startups since 2017 who have gone on to create more than 70 jobs and raise $4.8 million in Seed and Series A capital.
For more information head to: sproutx.com.au
Developing and maintaining a strong culture is a vital ingredient to our business growth, and yours. We aim to support your professional and personal development through a range of financial and non-financial benefits.
Access to a variety of clients and innovative resources, while experiencing the advantages of an international mid-tier environment focused on building relationships
A distinctive leadership focused environment which encourages career advancement 
The opportunity to be part of an inclusive and diverse workplace and a culture that values work life balance
The ability to dress for your day, we trust you to decide what outfit works for the occasion
The ability to work across multiple service lines to experience a holistic view of Findex and Crowe
Opportunity for domestic or international secondments
Financial support to undertake further study, including your CA or CPA qualification. 
Here are just a few of the perks on offer to Findex team members.
Findex Academy
Our focus on development opportunities and career progression is embodied by a number of programs and conferences, which go above and beyond technical training.
Findex Backpack 
All Findex team members receive a backpack, laptop and equipment to work anywhere - home, office or out and about.
Access to expertise
In addition to structured learning and development, you will have access to on-the-job training, by working closely with senior team members and Partners to build your own specialised skill set.
Study and membership support
We offer financial study support for post graduate programs, including the CA program and help with a paid professional membership of your choice.
Findex on Demand 
Comprehensive program of educational and entertaining live webinars to keep our people engaged, informed and connected. Check out our video gallery to view a highlights reel featuring some of our memorable 2020 Findex on Demand moments.