Ford Motor Company Graduate Programs & Internships
From our four locations across Victoria to our regional offices, dealers and customers in more than 180 markets around the world, Ford Australia is more than meets the eye. We design, engineer, and import award-winning and best-selling cars, SUVs and trucks, with our Australian engineering and design teams leading the development of the Ford Ranger pickup truck and Ford Everest SUV – award-winning vehicles sold around the world. Ford Australia is the country's largest direct autom…
View more Ford Motor Company has no active opportunities at the moment.
See who's currently hiring with our Job Search!
Search for jobs
Ford Motor Company was built on the belief that freedom of movement drives progress. It's a belief that has always fueled our passion to create great cars and trucks. And today, it drives our commitment to become the world's most trusted mobility company, designing vehicles for a smart world that help people move more safely, confidently and freely.
In the City of Tomorrow, there will be smart vehicles in a smart world. At Ford, we are working with great partners to bring this future to life and improve the lives of individuals and communities. Over a hundred years ago, the automobile was the ultimate disruptor to human life. It gave people extraordinary new freedom—to travel great distances and to get around like never before. We're entering another era of disruption, another era of change in transportation. Technology is transforming life in our cities, making it possible to share resources in ways we never could before – not just information, but food, jobs, rides, rooms and much more. To prepare for, and thrive in the coming years, we're seeking innovative minds and ideas, fresh thinking, to move forward in this new world.
We're not just inventing the future, we're operationalizing it, to help all those people move through their lives, better.
https://www.youtube.com/user/fordofaustralia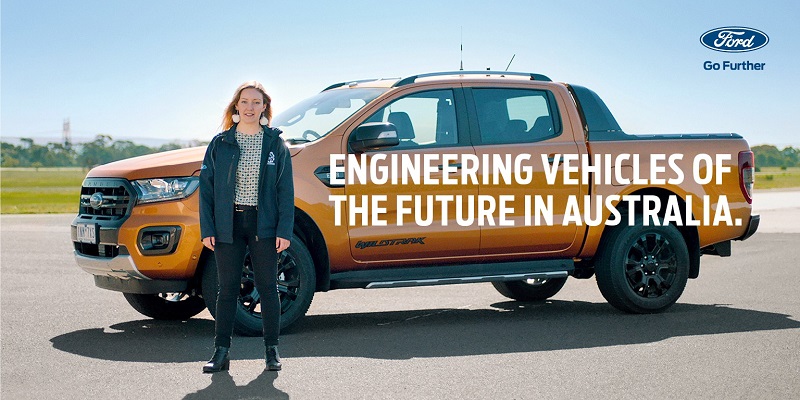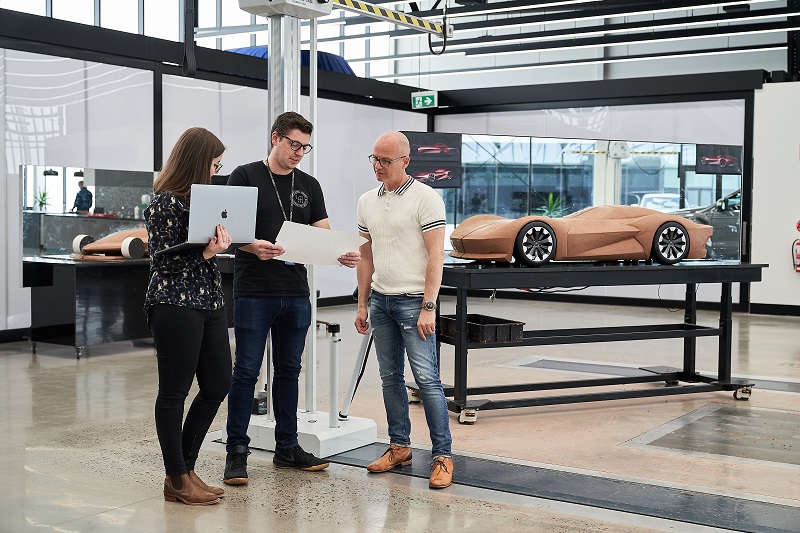 Mobilise your career as a Ford Grad!
Product Development - Engineering
Do actual engineering.
As a Ford Grad you get to jump straight into real engineering roles that span the entire automotive engineering process. This can include CAD, CAE, component testing, project engineering, vehicle evaluations, and program and business management. Get ready to make a difference and see your work as an engineer come to life!
Applicants may have a background across all Engineering and Science disciplines.
Design & D-Ford
Help us design future products and services.
As a design graduate, you will have the chance to cross collaborate with our global teams and continually test the boundaries of what Ford can achieve. The role will provide a very rare opportunity to design from scratch and watch those products be launched into the market. You will need to be an innovator and an avid problem solver, who always puts our customer needs first, at all stages of the design process.
A background in Industrial Design or Transportation Design, and a Portfolio is a must. Applicants may have a background in Graphic Design, Design Engineering, Communication Design, New Media, Interaction Designer, Service Design, Software Design.
Marketing, Sales & Service
Work with world-class products and services.
We are seeking creative and bold Ford Grads who think outside the box to join our Marketing, Sales & Service team. You will be rotated through our diverse divisions to understand how we work collaboratively together and with the broader business. This may include rotations through marketing and communications, digital and CRM, sponsorship and events, sales planning and forecasting, consumer experience, regional sales, fleet sales and customer and dealership support.
Applicants may have a background in Marketing, Communications, Arts, Psychology, Commerce, Business or Management disciplines.
Finance & Accounting
Make a real impact on the business.
Do you want a finance & accounting career that makes a difference from day one? Come join our Ford Grads finance team! The Finance team provides every facet of our operation with high quality financial assistance and business advice whilst at the same time playing a critical role in supporting the strategies and direction of the company. Accelerate into the world of finance business partnering with our Marketing and Sales, Engineering and other key teams to change the way we move. As a Finance graduate you will bring your strong technical skills from your university qualifications and then apply that knowledge in the real world. Applicants may have a background in Finance, Accounting, Business or Commerce Disciplines.
Our Professional Development Program
We drive excitement throughout your development by providing the best development opportunities which include:
A real job with real responsibilities from day one
Exposure to a variety of cool and challenging work assignments and projects
Diverse rotation opportunities to develop your professional and technical skills
Targeted classroom training courses and state of the art online learning
Regular coaching feedback and individual development plans
Formal buddy, shadowing and mentoring programs and unique exposure and opportunities to network with senior leaders
Fun social activities with fellow graduates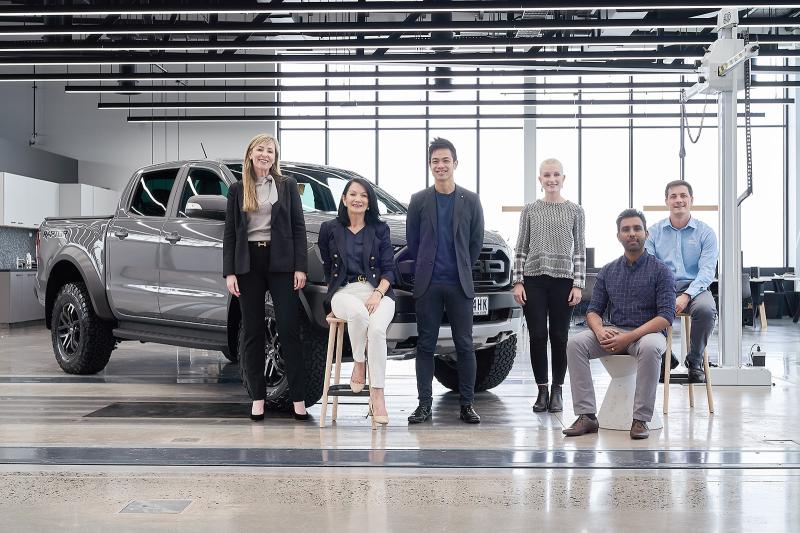 2022 Ford Grad Program
If you have a passion for innovation, come join the team redefining the future of mobility!
Ford Motor Company was built on the belief that freedom of movement drives progress. It's a belief that has always fueled our passion to create great cars and trucks. And today, it drives our commitment to become the world's most trusted company, designing vehicles for a smart world that help people move more safely, confidently and freely.
To Apply All For More Information:
To apply or for more information go to: https://app.revelian.com/fordgraduate/
*All graduate positions are based in Victoria. Applications from interstate candidates are strongly encouraged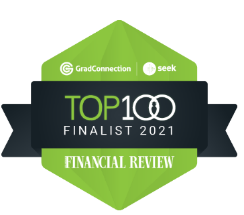 2021 Graduate Development Program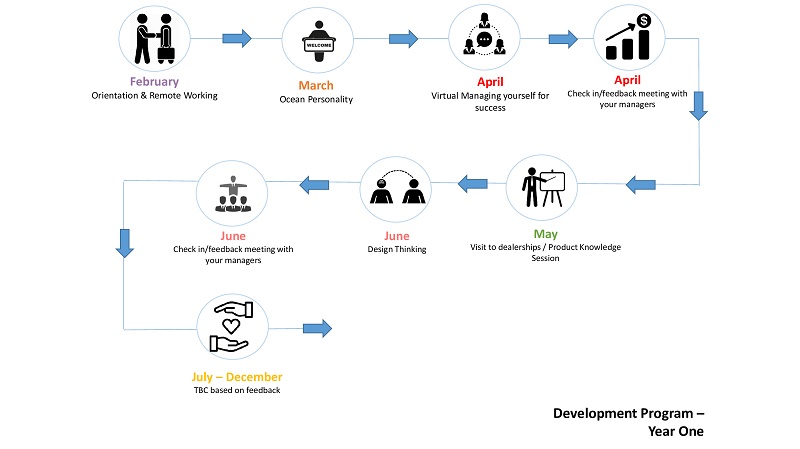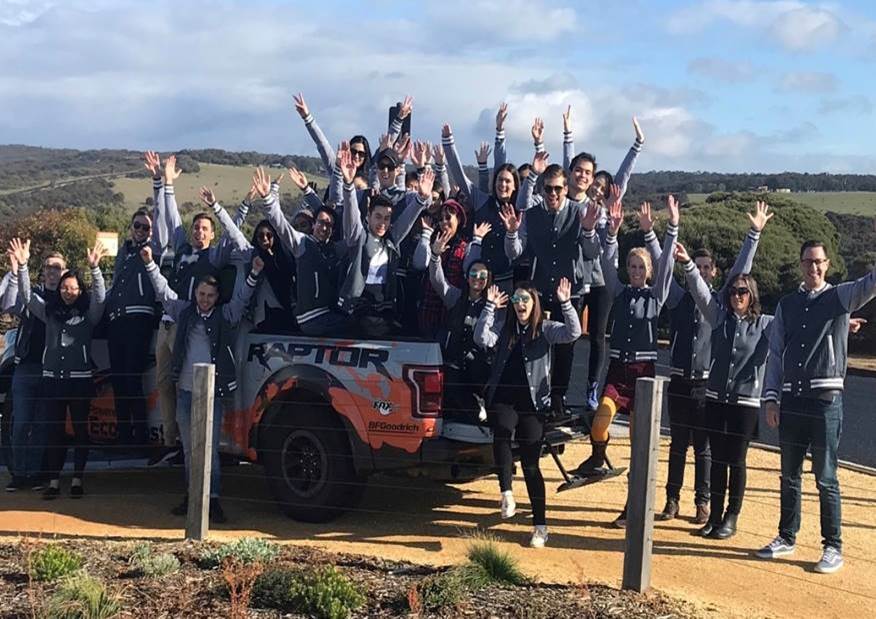 1. Online Application
All applicants are required to complete and submit an online application form. As well as providing information about your education and program preferences you will also need to attach the following key documents.

A copy of a current resume

A copy of a current academic transcript

Proof of citizenship/residency status
2. Online Psychometric Testing
Successful applicants will be invited via email to complete online psychometric testing throughout our recruitment process. We'll also tell you where you can view practice questions and how to prepare to achieve the best results.
3. Video Interviewing
If you are successful at the online testing stage, you will be invited to participate in an online video interview. The interview works similar to Skype except that the interview is not live. You will be prompted to answer a series of pre-recorded interview questions within a set timeframe. Our graduate recruitment team will later review and assess each video.
4. Assessment Centre
Upon successful completion of the video interview stage, you will be invited to attend an Assessment Centre. Here you will participate in a group activity.
5. Final Interview
The final stage of our recruitment process is a panel interview with Ford Australia representatives. Successful applicants will complete a behavioural based interview and will also have the opportunity to ask questions about Ford, our graduate development program and the positions on offer.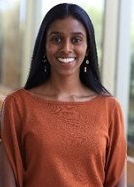 Chloe Jacob – 2020 2nd yr
"The supportive and knowledgeable Rear Closures team encouraged me to jump in head first into my power roller shutter design and release engineer role. From day one, I rolled up my sleeves to take apart part of the roller shutter, investigate a current production quality concern and speak with Ford lease car owners on their user experience. Balancing current production actions and supporting the release of the next generation roller shutter, though demanding at times, has been an invaluable opportunity to implement customer-focussed and feasible solutions with a highly skilled and passionate cross-functional team.
This complex and unique commodity has garnered attention from a variety of stakeholders and senior leadership. Sharing in their excitement and contributing to a unique offering, which has the scope for a wider global implementation, has been rewarding. I can't wait to see the next generation Ranger's power roller shutter on the roads.
It's not all work and no play – our daily touch points and weekly trivia keep the banter alive! I've even had the chance to connect with some of my wonderful female engineering colleagues for a Friday coffee.
---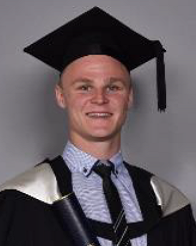 Daniel Parnell - Product and Retail Marketing Analyst (2020)
2020 aside, it's not easy to depict a day in the life of a Ford Grad. We're fortunate to be in a position that we can volunteer for projects and activities beyond our usual scope of work, whilst completing two 12 month rotations through different teams within the organisation. My first year at Ford has seen me working from both home and the office, on projects from pricing vehicles to helping film TV show The Block at Sandown Racecourse with V8 driver Cameron Waters and the Mustang R-Spec. Some weekends we borrow cars to attend show and shine events or go for a journey with other grads.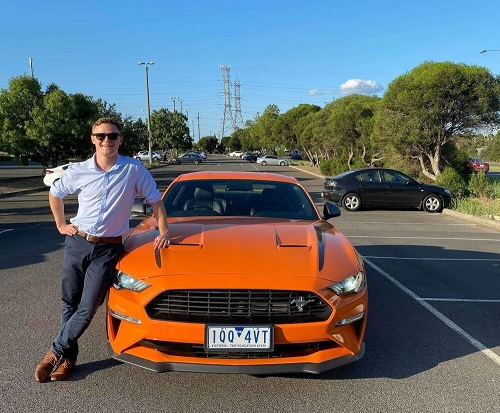 Despite this, I've written about a typical day in the office below. I graduated from University of Queensland with degrees in International Business Management and Mandarin Chinese. My role with Ford for 2020 was Product and Retail Marketing Analyst (Icons ). This means I'm responsible for the pricing and content of sports vehicles, including Mustang and the ST range . In August 2020, I also volunteered to assist the Order Control Centre on secondment which has seen me liaising with dealers to get the right vehicle to the right place at the right time. In 2021, I'll be moving into a role managing our aftermarket vehicle parts including batteries, brake pads and drive belts.
I cycle to work most mornings alongside the Yarra River. Ford's National Sales Company is home to our marketing teams and is based in Richmond, Victoria. The end of trip facilities are modern and even have ironing boards – they're even nicer than my home so I really enjoy my commute and morning routine at the office.
Once a week I have a morning phone call with our product team in the USA where I learn about any updates to our Mustang product lines. It's a good chance to ask questions and in some cases, get a view of future model programs that haven't been announced yet. I also take some time in the morning to connect with my manager Lionel and update him on the progress of my current tasks.
After this, I usually grab a coffee – either from our kitchen area known as "the Blue Zone" or from one of Richmond's great cafes. Often, I'll go for a walk with my graduate buddy Dom. All graduates receive a buddy as a bit of informal mentorship. Dom was a member of the 2019 graduate program and works in a different team for me, so it's great to get his perspective on how the company functions and seek his advice.
My work throughout 2020 has included researching competitors' vehicle offerings vs. Ford offerings and developing pricing strategies, working with dealerships to transfer stock interstate and gain an understanding of aftermarket drive belt pricing to prepare for my transition into my new role in 2021.
Lunch is always a social occasion with all the graduates past and present sitting together and having a chat. Having moved from interstate, these graduates have become some of my closest friends in Melbourne. We make a point of catching up socially for an activity at least once a month, whether in person or via Zoom, this is outside the monthly development activity provided by Ford. These grads are an invaluable network throughout the organisation and serve as a great sounding board for advice - strengthen our bond.
After lunch, I'm able to return to work on any current projects, whether that's managing aged stock vehicles or preparing a bulletin for our dealership network.
Once a fortnight, we participate in a launch planning meeting where our entire organisation collaborates to bring the latest vehicle to launch. Every detail about a new vehicle is covered - from spare parts preparedness to media opportunities and vehicle spec updates.
Outside of work, I'm a competitive athlete, training as a 400m runner and in 2021 I hope to try my hand at AFL. I'm grateful that Ford have nurtured a flexible working arrangement where I've been able to maintain my interests and manage my own start/finish times. This flexibility allows me to train and attend appointments when I need to.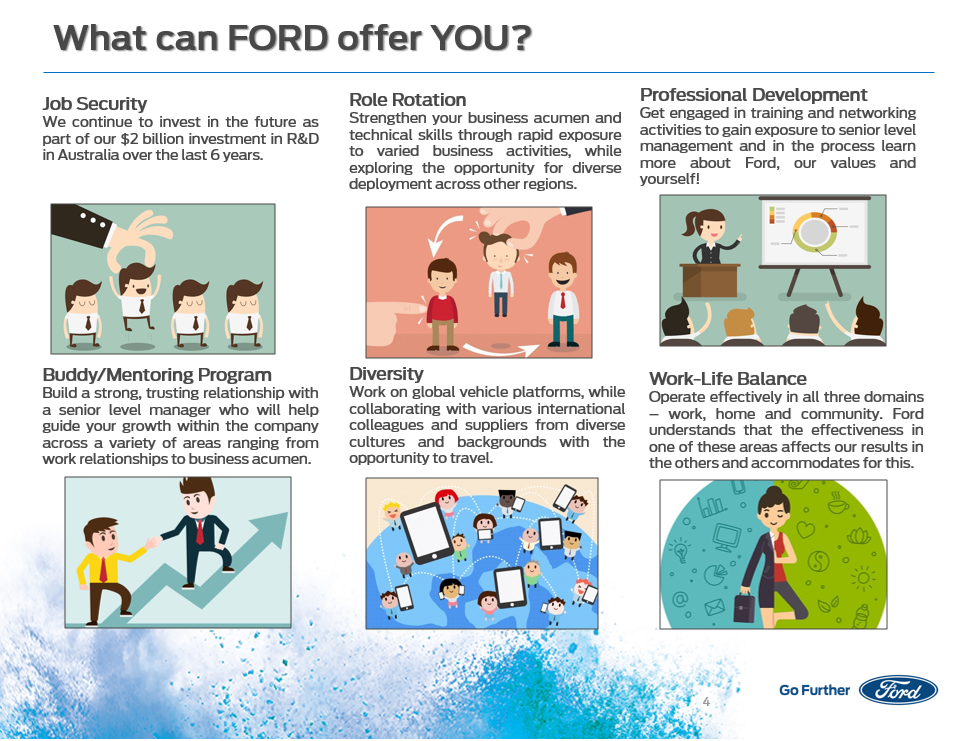 Diversity & Inclusion

For more than a century, Ford has been a pioneer in providing opportunity to people regardless of race, gender, ability, sexual orientation and background. We view this less with pride than the sober realization that we must go further to create a company where our differences are truly valued and every team member can bring their whole selves to work.
Ford demonstrates its commitment to diversity, equity and inclusion by endorsing and leveraging the power of our Employee Resource Employee Resource Groups, which are groups of employees who share a particular affinity or have similar life experiences. These groups have a desire to use those similarities to create cross-functional workplace connections, provide professional development and advance business imperatives. They hold educational and cultural events and collaborate to support many diversity-related efforts. Participation is open to all Ford employees.