Fusion5 Graduate Programs
Fusion5 provides our customers with a full range of digital innovation solutions, applications, consulting services, development, cloud and managed services, as well as first class support services. Our expertise covers all key functional business areas, including Enterprise Resource Planning, HR & Payroll, Customer Experience, Customer Relationship Management, IT Service Management, and Infrastructure. We're also known for the leading edge industry solutions we have developed.
Fusion5 currently has 0 opportunities.
Select the following options:
Past Fusion5 Graduate Hiring Statistics
If you're interested in working at Fusion5, understanding when they have opened up applications for their graduate programs, graduate jobs and internships is helpful knowledge to have so you know when you might need to apply. Use the below information to see when Fusion5 hires graduates, but more importantly what graduate degree's and other student attributes they target for their jobs.
---
Work rights
Australian Citizen (100%),

Australian Permanent Resident (100%),

New Zealand Citizen (100%),
Past Fusion5 Graduate Programs
Check out some of Fusion5's past jobs they have posted on GradConnection over the last 12 months. Understanding the details about what a graduate employer is looking for well before applications have opened can sometimes be the edge you need to secure your first graduate program.
---
We're seeking a smart, enthusiastic graduates who are keen to embark on a career in business application consulting. You'll receive mentorship and training for an immediate hands-on role. This is an opportunity to develop highly sought-after skills.
POSITION START DATE
Feb 2022 (approx)
In a nutshell, we're a team of business and technology experts, who specialise in helping organisations acquire and use the right solutions to enable them to thrive.  
Think of every program, application, and computer-assisted action you take at work. Fusion5 listens to the frustrations people experience trying to do their jobs or make their business successful, then helps find right-sized, fit-for-purpose solutions that reduce those frustrations, improve business efficiency, grow profitability through efficiency and accuracy, increase employee engagement, and delight customers – creating competitive advantage!
More specifically, we offer a full range of digital transformation solutions, applications, consulting services, development, cloud and managed services, as well as first class support services for our customers across New Zealand and Australia. Our expertise covers all key functional areas, including Enterprise Resource Planning, HR and Payroll, Customer Experience, Customer Relationship Management, IT Service Management, and Infrastructure.
Our strategy and implementation teams work with our customers to improve the way they do business and a critical success factor is ensuring high levels of user adoption when implementing change of systems or business process.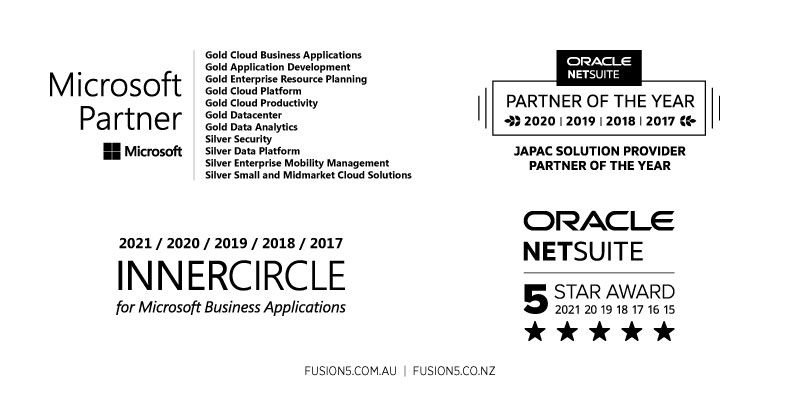 Fusion5 is a high-performance, business solutions partner, delivering a diverse range of technology solutions, services, consultancy, and support to organisations across New Zealand and Australia.  The vibe at Fusion5 is fast-paced, with a sense of 'no two days are ever the same'! You'll be challenged and exposed to all aspects of the business, but not thrown in the deep end. Fusion5's motto is #makingpotentialreality so we take the job of nurturing graduates into success seriously.
So, what are we really like?
We're a supportive and sociable crowd. Our values and culture are based on passion, integrity, commitment, teamwork, and success.

You will be part of a friendly and well-supported environment which makes for a great place to work! We work hard, love to have a laugh, and strive always to take ourselves, our vendors, and our customers on a #GoodToGreat journey every day.
Want to know more about what we do?
We have a lot of delighted customers! What better way to understand the value that Fusion5 brings than to hear what they have to say? Read about a range of Fusion5 projects in our Case Studies.
Or, if you'd like to know what we've been up to that's newsworthy (like winning awards, buying businesses, becoming ISO 27001 Certified and more!) head on over to our News Page.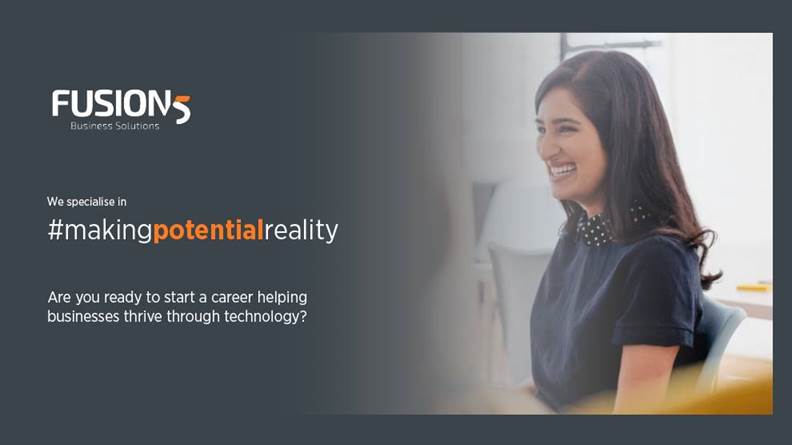 Fusion5 Graduate Programme
We have 500+ people in nine cities across Australia and New Zealand. And now, we're looking for a select few, high-calibre graduates to join us as part of our Graduate Program.
We're seeking a smart, enthusiastic graduates who are keen to embark on a career in business application consulting. You'll receive mentorship and training for an immediate hands-on role. This is an opportunity to develop highly sought-after skills.
No two days at Fusion5 are ever the same. The role is challenging and varied and allows you to work closely with a wide range of customers across a variety of industries and our friendly, open and well-supported environment makes it a great place to work! 
What you need:
A degree in Commerce & Business, Information Technology or Computer Science
Have some experience with systems and processes
Be energetic and enthusiastic, and actively seeking a career in consulting
Hunger for knowledge with a great attitude
A strong professional service focus
If this sounds like the opportunity that you have been waiting for and you would like to become a Fusion5er, we would love to hear from you!
Application Process
Fusion5
---
What happens next with my application?
Applications close Friday 6 August.
By Friday 13 August you will hear from us if your application has been successful or not
If your application has been successful you will be invited to a "Meet & Greet" session in our office where you will find out more about Fusion5, be able to talk to some of our people and get the "low down" on Fusion5. As part of our "Meet & Greet" session you will also have two 15 minute quick "chats" with some of our team to determine what you are interested in and where your aspirations might align to the graduate roles we have at Fusion5.
After our "Meet & Greet" session we will then invite some graduates back for a more formal interview - this interview will be with the team that we see you most aligned too in terms of your aspirations and Fusion5.
Formal offers will be sent out around mid-September for starting in Feb/March 2022 (we may also have some)
Our former Graduate Programme participants are thriving at Fusion5! Hear (from the "horse's mouth" so to speak!) what their experiences have been like.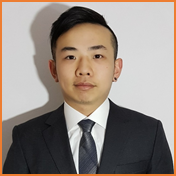 Alan Pan
Sydney
I joined the Fusion5 family as a Graduate in the NetSuite team in 2018.  Throughout my first year, I was focusing on ramping up on Product Knowledge, shadowing my colleagues on onsite consulting workshops and tackling smaller pieces of work on projects. Once my product knowledge had expanded, I was assigned to my first project whereby I worked with my Seniors on implementing NetSuite for a big logo.
I quickly learned the ropes of consulting and began working on multiple projects. It is so interesting to work with different clients in various industries, as there's always something to see and learn. Fast forward to 2021, where I've helped implement and support NetSuite for dozens of our Customers, I am now leading my first Project. With two major annual releases of the NetSuite platform, there is always something to learn and challenges to overcome!
I can say that Fusion5 has been an awesome place for me to grow, thrive and develop myself (both personally and professionally) through the endless opportunities that we are given. 
---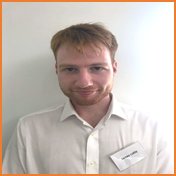 James Liddy
Melbourne
I began as graduate in 2018 working in the Project Management Office providing assistance to Project Mangers across all of Australia with project reporting and budgeting.  During my first year I was given the opportunity to manage multiple projects by myself, was a great challenge and learning experience.
After my first year I was more drawn to consulting instead of project management and was able transition into a consultant role in the NetSuite pillar.
I've been working as a functional consultant in the NetSuite team for two years now and find it very fulfilling. I have been involved in the end to end implementation for 5+ projects and have started leading parts of projects myself. It's been great to be able to learn from the experienced and supportive team at Fusion5. 
---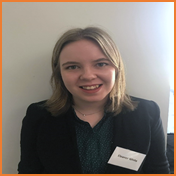 Eleanor White
Sydney
I joined Fusion5 as part of the 2018 Graduate Programme as part of the CRM Dynamics team.  Working at Fusion5 has given me the opportunity to work with a wide range of different people and learn about multiple different industries.
Since completing the graduation program, I have gained the skills, knowledge, and confidence to understand the needs of my clients and to help them to achieve their business goals.  The knowledge and experience you gain from the graduate program fantastic as you work hands on with a dedicated mentor who are there to provide advice and guidance for you as you start your consulting career.
---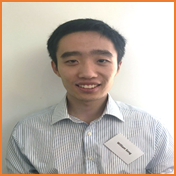 William Song
Melbourne
I started working for Fusion5 in 2018 as graduate in the Innovation team.  I've been involved many interesting projects. I've had opportunities to learn and utilise all kinds of different skills to provide a final solution. I have had opportunities to work on number of different projects, ranging from creating asset tracking IoT solutions to portal development and creating integrations between different systems. I am constantly presented with brand new challenges and ideas to work on which enables me to learn new things every day and keeps me updated on new technologies and trends.
What I love the most is about the company that my input is still valued even when I was a graduate and I have also enjoyed having opportunities to research and develop completely new solutions.
My team has been extremely helpful in helping me get started, and when I am stuck on something, they will immediately help me figure out the problems.
Graduate program has been fun, making new friends in the first week made me feel a lot more comfortable. The graduate monthly checkups and graduate forums are also a plus for me, having someone calling you asking if everything is ok every month makes me feel very reassuring, and the graduate forum is a great way to learn what everyone else is doing.
---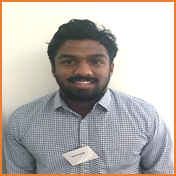 Navin Cooray
Melbourne
The graduate program at Fusion5 has been a great path into the consulting world. It's been three and a half years since joining as a graduate in the DRM Dynamics team and the time has flown. As this was my first full time corporate job I was provided with enough support and guidance in the early days to take my time and learn as much as I could. We were provided with a mentor as well as the company paying for us to complete certifications to up skill which paired well with the opportunity to shadow senior members of the team on Projects.
Fast track to the current point in time and I have been exposed to many different clients in varying industries all of which have brought their own experiences and dealing with different people and the unique challenges they face have been monumental in my growth and development.
I would highly recommend Fusion5's graduate program, especially if you are like me who was unsure on what path I wanted to take after university this program provided me with a job where I wasn't stuck in a particular industry or client and therefore have been exposed to so many different aspects of the corporate world which has kept things fresh and where no two days are the same.
What's in it for you?
The world of IT, and in particular, digital business solutions, grows, innovates, and evolves daily. By joining the Fusion5 Graduate Programme, you will:
Develop highly sought-after skills in Project Management, Business Analysis, Solution Architecture, Application & Solution Development
Work with skilled experts who will mentor and train you to be a customer success delivery guru
Be involved with a diverse range of interesting projects, using a range of leading technologies
Receive specialist training via our in-house Fusion5 Academy which will give you real-world business skills and experience, as well as formally recognised technology certifications
Gain valuable insights via one-to-one mentoring and support from senior staff
Experience working in a leading business solutions company with offices and customers spanning the length and breadth of both New Zealand and Australia
Have the opportunity to participate in social events run by Fusion5 for the enjoyment of all staff
Benefit from being part of team that is famous for not only having a great culture, but also a stellar reputation for delivering genuinely business-value-adding solutions to our customers
We know that feeling valued goes beyond what you get paid.  At Fusion5 we offer a range of employee benefits to make life just that little bit better for you, and those who are important to you.