Fusion5 Graduate Programs & Internships
In a nutshell, we're a team of business and technology experts, who specialise in helping organisations acquire and use the right solutions to enable them to thrive.  
Think of every program, application, and computer-assisted action you take at work. Fusion5 listens to the frustrations people expe…
View more Fusion5 has no active opportunities at the moment.
See who's currently hiring with our Job Search!
Search for jobs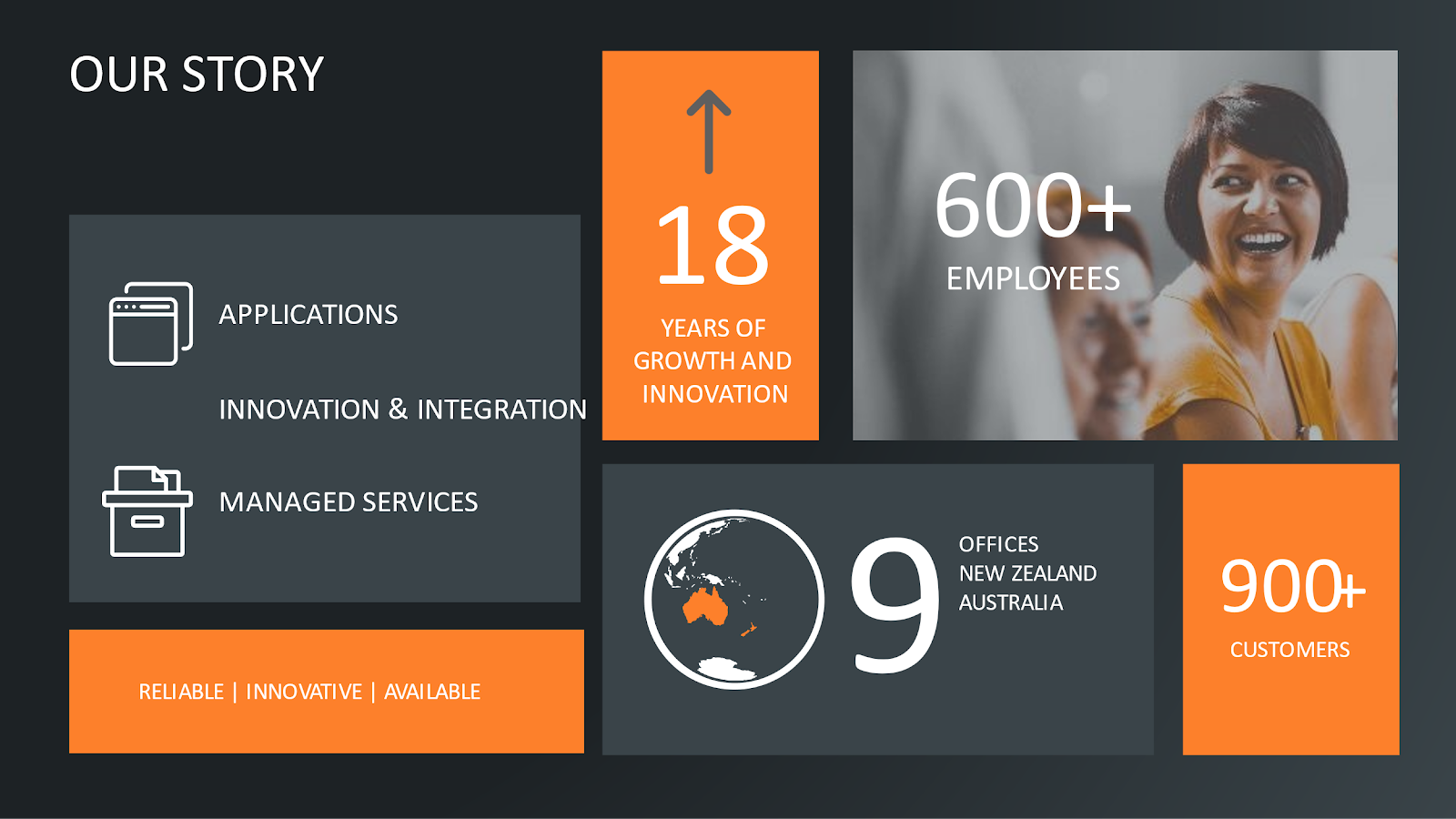 In a nutshell, we're a team of business and technology experts, who specialise in helping organisations acquire and use the right solutions to enable them to thrive.  
Think of every program, application, and computer-assisted action you take at work. Fusion5 listens to the frustrations people experience trying to do their jobs or make their business successful, then helps find right-sized, fit-for-purpose solutions that reduce those frustrations, improve business efficiency, grow profitability through efficiency and accuracy, increase employee engagement, and delight customers – creating competitive advantage!
More specifically, we offer a full range of digital transformation solutions, applications, consulting services, development, cloud and managed services, as well as first class support services for our customers across New Zealand and Australia. Our expertise covers all key functional areas, including Enterprise Resource Planning, HR and Payroll, Customer Experience, Customer Relationship Management, IT Service Management, and Infrastructure.
Our strategy and implementation teams work with our customers to improve the way they do business and a critical success factor is ensuring high levels of user adoption when implementing change of systems or business process.
The world of IT, and in particular, digital business solutions, grows, innovates, and evolves daily.  You will work with skilled experts who will mentor and train you to be a customer success delivery guru.  Be involved with a diverse range of interesting projects, using a range of leading technologies.  Gain valuable insights via one-to-one mentoring and support from senior staff.  Benefit from being part of team that is famous for not only having a great culture, but also a stellar reputation for delivering genuinely business-value-adding solutions to our customers
Your journey starts from Day One!
Stage 1
Being a consultant at Fusion5, what does it mean?
Pass Fusion5 Level 1 Consulting Certification courses
Pillar templates and process familiarisation
Collaborate on individual learning path 
Begin Product Learning
Demonstrate readiness for shadowing on customer site 
Stage 2
Gain client facing experience in real projects
Continue to extend product knowledge and certifications
Demonstrate ability to start applying product and consulting skills
Stage 3
Gain client facing experience in real projects
Complete product knowledge and certifications
Extend consulting skills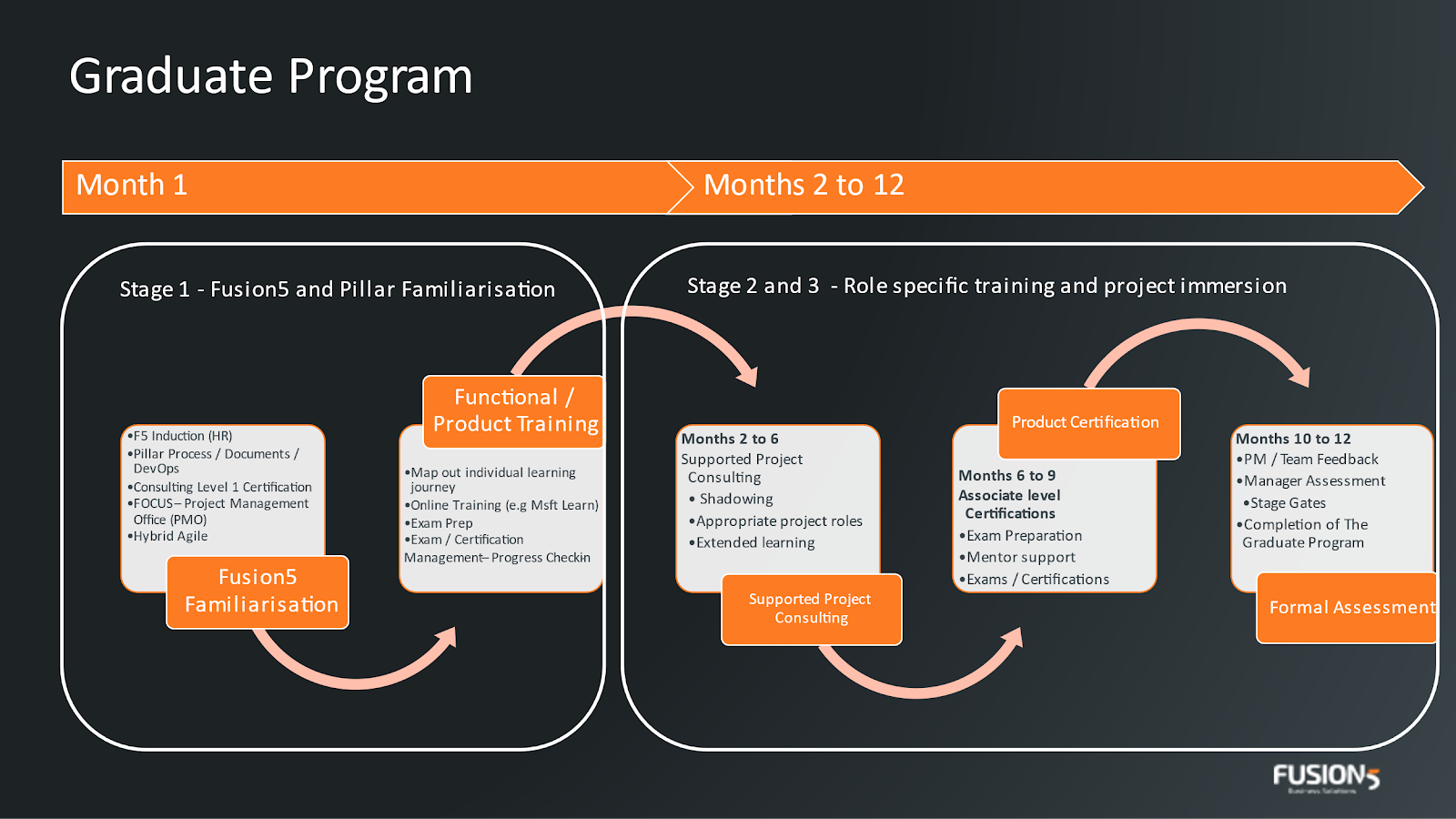 Fusion5 is a high-performance, business solutions partner, delivering a diverse range of technology solutions, services, consultancy, and support to organisations across New Zealand and Australia.  The vibe at Fusion5 is fast-paced, with a sense of 'no two days are ever the same'! You'll be challenged and exposed to all aspects of the business, but not thrown in the deep end.  Fusion5's motto is #makingpotentialreality so we take the job of nurturing graduates into success seriously.
So, what are we really like?
We're a supportive and sociable crowd. Our values and culture are based on passion, integrity, commitment, teamwork, and success.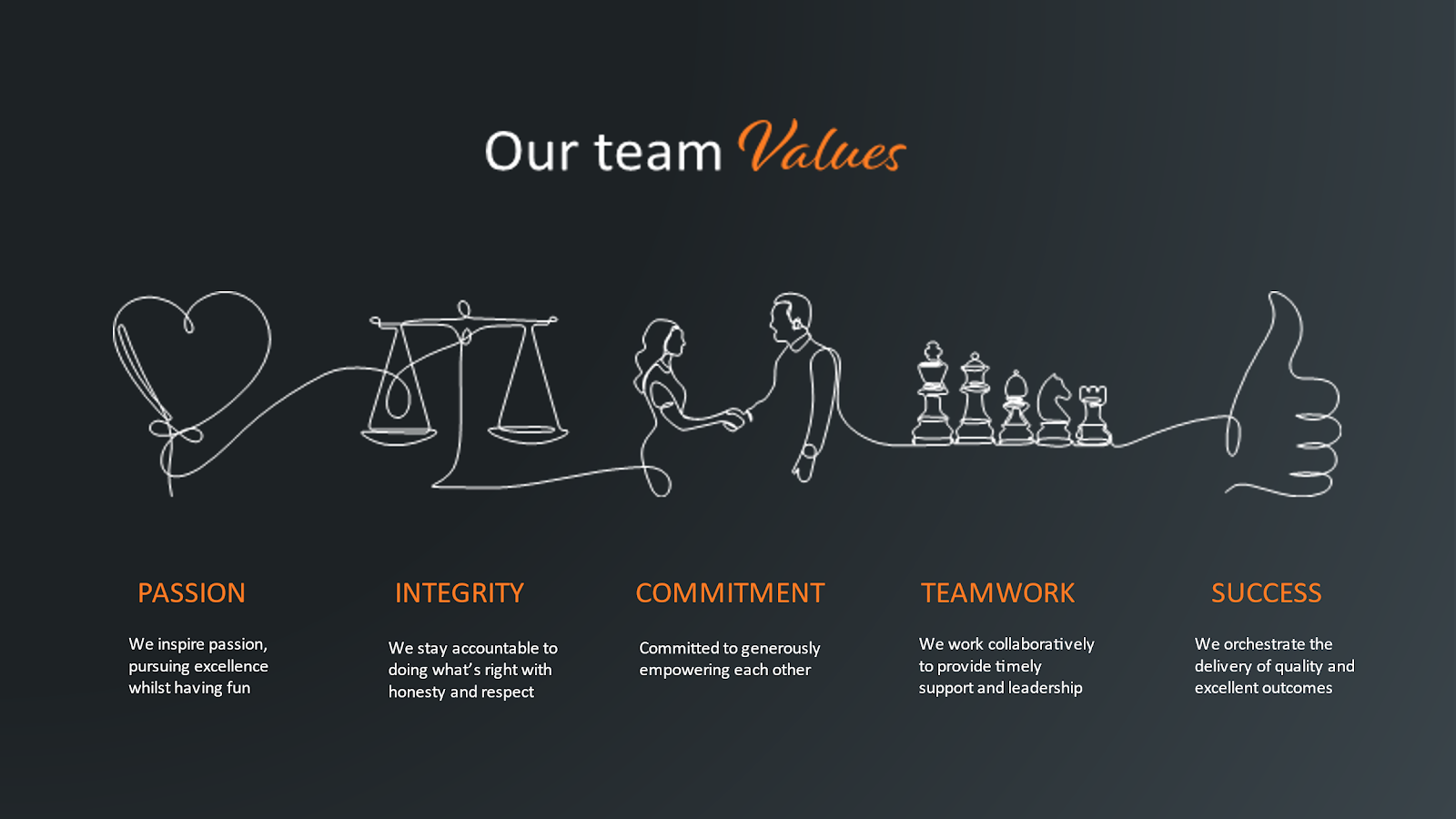 You will be part of a friendly and well-supported environment which makes for a great place to work! We work hard, love to have a laugh, and strive always to take ourselves, our vendors, and our customers on a #GoodToGreat journey every day.
Want to know more about what we do?
We have a lot of delighted customers! What better way to understand the value that Fusion5 brings than to hear what they have to say? Or, if you'd like to know what we've been up to that's newsworthy (like winning awards, buying businesses, becoming ISO 27001 Certified and more!) head on over to https://www.fusion5.com.au/insights-resources/.
We have 600+ people in nine cities across Australia and New Zealand. And now, we're looking for a select few, high-caliber graduates to join us as part of our Graduate Program.
We're seeking a smart, enthusiastic graduates who are keen to embark on a career in business application consulting. You'll receive mentorship and training for an immediate hands-on role. This is an opportunity to develop highly sought-after skills.
No two days at Fusion5 are ever the same. The role is challenging and varied and allows you to work closely with a wide range of customers across a variety of industries and our friendly, open, and well-supported environment make it a great place to work!
What you need:
A degree in Information Technology, Software Engineering or Computer Science
Have some experience with systems and processes
Be energetic and enthusiastic, and actively seeking a career in consulting
Hunger for knowledge with a great attitude
A strong professional service focus
If this sounds like the opportunity that you have been waiting for and you would like to become a Fusion5er, we would love to hear from you!
Please send your application to [email protected] by 5 October 2022
#makingpotentialreality isn't just a hashtag - it's our mantra!
What happens next with my application?
Apply
If your application has been successful, you will be invited to a formal interview in our Adelaide office where you will find out more about Fusion5, and to determine what you are interested in and where your aspirations might align to the graduate roles we have at Fusion5,
We will then invite some graduates back for a more informal meet & coffee with some of the team,
Formal offers will be sent out around end of October for starting in Feb/March 2023 (we may also have some roles that might start earlier than this).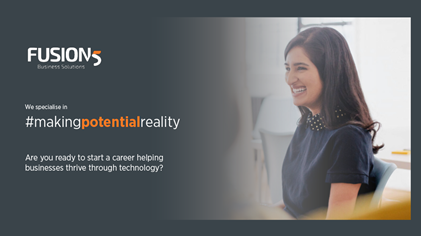 Hear From Our 2022 Graduates
Our 2022 Graduate Programme participants are thriving at Fusion5! Hear (from the "horse's mouth" so to speak!) what their experiences have been like.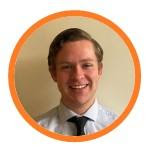 Jayden Liddelow – Melbourne
My journey here at Fusion5 as part of the 2022 Graduate Programme has been the most supported and directed transition into a workplace I've ever experienced. Throughout my time so far I have been given technical and functional roles within the consulting sphere and have been able to develop my skills in both areas. This is in addition to being supported to expand my technical skills with exposure to real world software development and security engineering.
I have completed various certifications that have set me up technically to be proficient in areas that will be extremely valuable throughout my entire career. I've been able to shadow workshops and experience the development of customer relationships both internally and externally. I've been assigned various tasks to do with Security Operations here in both an analytical role and an engineering role which has given me great perspective on where I want to aim my career development. This further means I have the freedom to succeed in whatever capacity I desire which is something incredibly valuable for a graduate.
Fusion5 has given me everything possible to develop into a professional and provided incredible opportunities to succeed. It's been a great experience so far.
---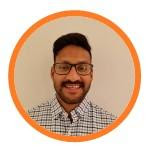 Alen Jolly – Brisbane
Since joining Fusion 5 as a Graduate in 2022, I have loved the challenge of always learning and hands on practical experience on Projects. I have travelled and worked with clients from various industries and states around Australia.
My Pillar, implements solutions for Microsoft Dynamics 365 for Customer Engagement and my team have been a supportive, exciting and fun group of professionals that have been the foundation for my learning and development as a Consultant. They set a great example for me to strive towards and everyone shares a hand in mentoring and nurturing each individual. The collaborative space shared among the team really emphasizes on the importance of the 'Team' while also challenging each other to become better and that is wonderful to be part of.
Fusion 5 continues to thrive being a leader in Business Solutions and it is exciting to be part of that journey!
---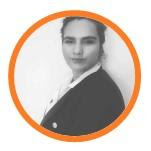 Rushma Aima – Melbourne
F5's graduate program for 2022 has exceeded expectations in every aspect of the statement so far! The application process was comprehensive, and there was a lot of anticipation as we accepted our offers about 5 months before our start date however, I wish I could go back in time and tell myself that it'll be better than anything you're expecting!!
The Graduate Program was clearly laid out from the start, we were guided to multiple people that could support us in every aspect from the jump, and having Pillar Days early on in our journey gave us opportunities to acquaint ourselves with the rest of the team. I personally received exposure to an impressive roster of clientele from the jump, and am now working on Project Teams for a major athleisure company, and a theme park conglomerate which is beyond what I'd expected not even 2 months into the program.
Beyond excited for how the next couple of months, and hopefully years would look like here!
---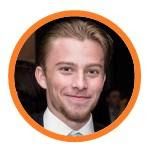 Stuart Mills – Melbourne
Applying for the Fusion5 Graduate Program was a pretty eventful experience where I got to some of the growing parts of the business. Even just interviewing felt like a worthwhile experience because I learned a lot and got to just have conversations with industry professionals, I otherwise would not have had the chance to meet. 
Even better, once I started the onboarding in February 2022, I already had some familiar faces reach out to me to say hello and welcome to the company, which made it feel a lot less daunting of an experience than it otherwise would have been. 
In the first few weeks, spending time with other graduates and my team was pretty relaxed and welcoming, everyone giving you an opportunity to settle in and learn your roles and responsibilities. I even worked flexibly for the first few months to finish studying which was great and everyone was very understanding and appreciative of this.
And then there have been the exciting clients that I have worked with in the first few months like the AFL, Ardent Leisure (Dream World), and Invivo Wines, which are all major companies that I've seen and interacted with before even arriving at Fusion5. 
---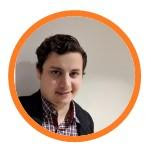 Alex Bourikas - Melbourne
"I joined Fusion5 in 2022 and it was quite a good experience from the start. I had a rather rough start – first I missed my interviews because a close family member passed away the night before, and F5 was very understanding, and set up new interview times. To make matters worse, when my start date came I was extremely unwell and couldn't make it in for my first week.
Nonetheless, when I was able to start work, the team helped me get adjusted, and welcomed me with open arms. I have had a great time working on interesting projects with several different clients solving challenging technical and business process problems. I've been able to work directly on projects for clients such oOh! Media and Luv-A-Duck, as well as providing presales support and working on advising the team."
Hear From Our Former Graduates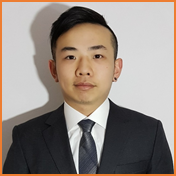 Alan Pan - Sydney
I joined the Fusion5 family as a Graduate in the NetSuite team in 2018.  Throughout my first year, I was focusing on ramping up on Product Knowledge, shadowing my colleagues on onsite consulting workshops and tackling smaller pieces of work on projects. Once my product knowledge had expanded, I was assigned to my first project whereby I worked with my Seniors on implementing NetSuite for a big logo.
I quickly learned the ropes of consulting and began working on multiple projects. It is so interesting to work with different clients in various industries, as there's always something to see and learn. Fast forward to 2021, where I've helped implement and support NetSuite for dozens of our Customers, I am now leading my first Project. With two major annual releases of the NetSuite platform, there is always something to learn and challenges to overcome!
I can say that Fusion5 has been an awesome place for me to grow, thrive and develop myself (both personally and professionally) through the endless opportunities that we are given. 
---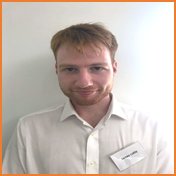 James Liddy - Melbourne
I began as graduate in 2018 working in the Project Management Office providing assistance to Project Mangers across all of Australia with project reporting and budgeting.  During my first year I was given the opportunity to manage multiple projects by myself, was a great challenge and learning experience.
After my first year I was more drawn to consulting instead of project management and was able transition into a consultant role in the NetSuite pillar.
I've been working as a functional consultant in the NetSuite team for two years now and find it very fulfilling. I have been involved in the end to end implementation for 5+ projects and have started leading parts of projects myself. It's been great to be able to learn from the experienced and supportive team at Fusion5. 
---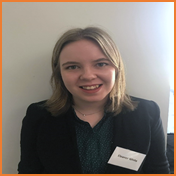 Eleanor White - Sydney
I joined Fusion5 as part of the 2018 Graduate Programme as part of the CRM Dynamics team.  Working at Fusion5 has given me the opportunity to work with a wide range of different people and learn about multiple different industries.
Since completing the graduation program, I have gained the skills, knowledge, and confidence to understand the needs of my clients and to help them to achieve their business goals.  The knowledge and experience you gain from the graduate program fantastic as you work hands on with a dedicated mentor who are there to provide advice and guidance for you as you start your consulting career.
---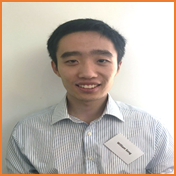 William Song - Melbourne
I started working for Fusion5 in 2018 as graduate in the Innovation team.  I've been involved many interesting projects. I've had opportunities to learn and utilise all kinds of different skills to provide a final solution. I have had opportunities to work on number of different projects, ranging from creating asset tracking IoT solutions to portal development and creating integrations between different systems. I am constantly presented with brand new challenges and ideas to work on which enables me to learn new things every day and keeps me updated on new technologies and trends.
What I love the most is about the company that my input is still valued even when I was a graduate and I have also enjoyed having opportunities to research and develop completely new solutions.
My team has been extremely helpful in helping me get started, and when I am stuck on something, they will immediately help me figure out the problems.
Graduate program has been fun, making new friends in the first week made me feel a lot more comfortable. The graduate monthly checkups and graduate forums are also a plus for me, having someone calling you asking if everything is ok every month makes me feel very reassuring, and the graduate forum is a great way to learn what everyone else is doing.
---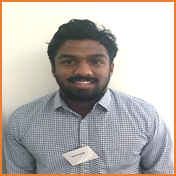 Navin Cooray - Melbourne
The graduate program at Fusion5 has been a great path into the consulting world. It's been three and a half years since joining as a graduate in the DRM Dynamics team and the time has flown. As this was my first full time corporate job I was provided with enough support and guidance in the early days to take my time and learn as much as I could. We were provided with a mentor as well as the company paying for us to complete certifications to up skill which paired well with the opportunity to shadow senior members of the team on Projects.
Fast track to the current point in time and I have been exposed to many different clients in varying industries all of which have brought their own experiences and dealing with different people and the unique challenges they face have been monumental in my growth and development.
I would highly recommend Fusion5's graduate program, especially if you are like me who was unsure on what path I wanted to take after university this program provided me with a job where I wasn't stuck in a particular industry or client and therefore have been exposed to so many different aspects of the corporate world which has kept things fresh and where no two days are the same.
Being a business people like to work with, and are proud to work for, is important to us.
This means 'it's not all about commerce'. Fusion5 likes to give back.
#makingpotentialreality is not just for our customers and our people, it's about providing support that makes a difference.
Since 2017, Fusion5 has replaced traditional Christmas cards and gifts, with our 'Donate to Charity' campaign, where we give all our customers the opportunity to help us gift $10k to charity across Australia and New Zealand.
The Rhino Revolution initiative has also benefitted from Fusion5's support. We've been following the progress of one particular baby rhino whose mother was killed by poachers. The rescued baby has now grown and after being reintroduced to the wild, this year celebrated the birth of her own calf, continuing the circle of life! We've had a baby!
We are also sponsoring Finn Butcher, Canoe Slalom specialist.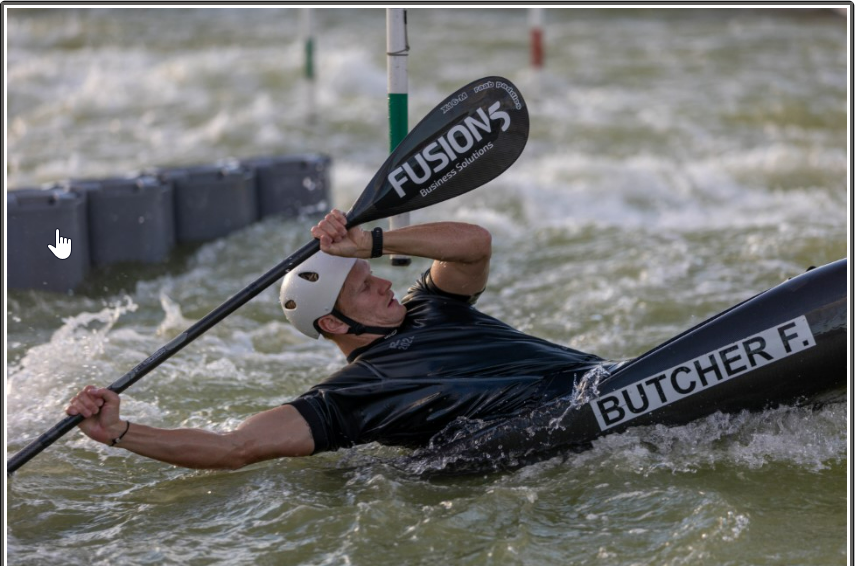 Finn narrowly missed the Tokyo Olympics and was named the reserve.  Having missed the Olympics, Finn is now focused on his build up to the Paris Games in 3 years.  Canoe Slalom has added another event for Paris, called Extreme Canoe Slalom.  
If you'd like to see what Extreme Canoe is all about, then check out the link below.  
Fusion5 understands it's essential to provide a workplace where our people are engaged, challenged, successful and happy,  and we've created just that!  Along with an extensive range of benefits and core values to be proud of, we'll ensure you have every opportunity to make your potential, reality.