Fusion5 Graduate Programs and Jobs
Fusion5 provides our customers with a full range of digital innovation solutions, applications, consulting services, development, cloud and managed services, as well as first class support services. Our expertise covers all key functional business areas, including Enterprise Resource Planning, HR & Payroll, Customer Experience, Customer Relationship Management, IT Service Management, and Infrastructure. We're also known for the leading edge industry solutions we have developed.
Fusion5 currently has 0 opportunities.
Select the following options:
What do we do?
We deliver business solutions that make a difference.
Fusion5 provides our customers with a full range of digital innovation solutions, applications, consulting services, development, cloud and managed services, as well as first class support services. Our expertise covers all key functional business areas, including Enterprise Resource Planning, HR & Payroll, Customer Experience, Customer Relationship Management, IT Service Management, and Infrastructure. We're also known for the leading edge industry solutions we have developed.
Our strategy and implementation teams work with our customers to improve the way they do business. We provide thought leadership, best- practice consultancy and highly skilled support services. And we have an enviable track record of delivering projects on time and to budget.
Our success is recognised by our key partners, including Oracle and NetSuite, Microsoft, Aptean, Ivanti, and AWS.
Like to learn more about us?
Read more about our customer projects: https://www.fusion5.co.nz/case- studies/
Read more about what we've been up to: https://www.fusion5.co.nz/news/
Our Graduate Programme
Fusion5
---
We are looking for graduates to join our programme in 2020
Fusion5 is now recruiting graduates for 2020!
We are looking for the following degrees
Master of Computer Science
Master of Information Technology (IT)
Bachelor of Information and Communication Technology
Business & Commerce
Fusion5 is now recruiting graduates for 2020!
Fusion5 is a Business Solutions company. We implement, develop and support a broad range of leading software applications across Business Management, Customer Management, People Management, IT Service Management, Industry Solutions and Managed Services.
We have 450 people in nine cities across Australia and New Zealand. And now, we're looking for a high calibre marketing graduate to join our team in Auckland, Wellington, Melbourne & Sydney. 
We're seeking a smart, enthusiastic graduate who is keen to embark on a career in marketing. You'll receive mentorship and training for an immediate hands-on role. This is an opportunity to develop highly sought after skills.
No two days at Fusion5 are ever the same. The role is challenging and varied, and allows you to work closely with a wide range of customers across a variety of industries. Our friendly, open and well-supported environment makes a great workplace!
Chris Thompson (Auckland)
The graduate program induction really helped make me feel comfortable by having a gradual introduction into the company and the great people within it. The induction brought all the graduates from across NZ and AU together to become passionate about what the company is and the various products and services we sell. This was a great way to slowly integrate us into the office. The week was topped off with our Kick Off – Fusion5's yearly Conference. This event showed me the successes of the company and the people across NZ and AU working for it and left me inspired to make an impact in my first year. Since the induction my growth has not stopped. Being put into projects early on and getting my feet off the ground made me get a feel for the awesome job which is consulting!
The company has done a great job of helping nurture my journey through the program and beyond. I feel like there is nothing stopping me from being engaged in new things, learning and being given responsibilities. There is no limit to how much you are able to be involved in at Fusion5. The work place is engaging. The team culture is great. The perks and flexibility is a delightful bonus.
---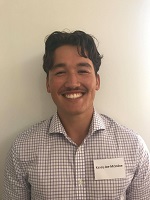 Kasey Joe-McIndoe (Auckland)
Moving up to Auckland and joining Fusion5 at the same time, I was presented with a range of new challenges. Though with support from the team I was able to get up to speed and become more familiar with the product. Working alongside my colleagues, I was slowly exposed to real life scenarios within different businesses.
My first major project involved implementing a new ERP system in a business that manufactured agricultural products – an industry that I have never been exposed to before! The project began with a site tour, where I was able to see all of the working components of the operations. In my case, I was able to see the large mixers and sifters where the chemicals were combined and then packed down into large containers for distribution. This set the picture for what was about to come…
As the implementation progressed, my responsibility increased, and I became more involved with documentation, training and testing. With the project being Trans-Tasman, I was required to not only liaise with Kiwis, but Aussie's too (this meant there was a few trips to Melbourne). Slowly but surely the go-live date came around and, in the lead, up I was sent across the ditch to complete the final touches and provide support as they went live with the new system. This same process was repeated a month later for the Auckland side of the business. Throughout this project, I was able to build a positive relationship with the client and be a part of a successful go-live.
As a consultant you cross a range of industries, and you always learn something new every day.
---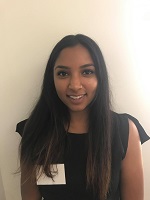 Miral Patel (Wellington)
After finishing Uni I had all this theory based knowledge so I wasn't sure what field within the IT industry I wanted to work in. But since gaining some real-world experience at Fusion5, not only have I been able to expand my skillset and put my theoretical knowledge to practical "real world" use - using technologies such as Slack, Invision and Sketch. I also found what I enjoy doing and the field I want to pursue my career in.  
My team is currently creating an in-house HR/Payroll solution. I am working as a UX analyst - day to day I am testing new developments and features being added, I write test automation scripts and scripts to upload data for clients. I also run usability test sessions and help with the user experience side of the discovery and advisory phase. I absolutely love my team, I'm very lucky to work alongside so many funny, talented people who have great yarns! I currently am pursing further study in this particular field with the support and flexibility of my team and Fusion5 and hope to share the future knowledge I gain within my team and the product we are building.  
The graduate program was a good way to slowly ease into the work force; the induction week was a great way to gain an insight to what the company was about and what the expectations were. Not only was there support from the existing staff, all the other graduates were there as well (from Australia and New Zealand). Not only is it less nerve-wracking having others there who are in the same boat as you, but we all got along so well and it made the experience feel more comfortable quicker. Fusion5 definitely has an amazing bunch of people!
---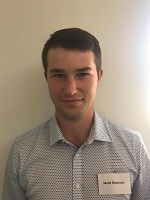 Jared Simpson (Wellington)
I have enjoyed working at Fusion5 and being part of their community. Fusion5 has a very supportive, fun, learning environment. Throughout my job I have been able to work with a wide range of people across the business as well as opportunities to work on a wide range of projects as well.
I really enjoyed the graduate forums Fusion5 offered at the start of our journey with Fusion5 as this allowed us to catch up with the other graduates and learn about what projects they have been involved in. Fusion5 also has a buddy programme from when we first accepted out offers. I found this really valuable, as your buddy helps introduce you into the Fusion5 community and social events before you start, and this continues for as long as you need them. Your buddy is a person who you can seek advice from in any situation. I still keep in contact with my buddy and often take his advice.
 I look forward to continuing my journey at Fusion5.  
---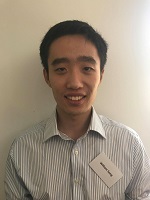 William Song (Melbourne)
Since I've started working for Fusion5, I've been involved many interesting projects. I've had opportunities to learn and utilize all kinds of different skills to provide a final solution. What I love the most is that my input is still valued even if I am new and I have also enjoyed having opportunities to research and develop completely new solutions that don't exist in the company.
My team has been extremely helpful in helping me get started, and when I am stuck on something they will immediately help me figure out the problems.
Graduate program has been fun, making new friends in the first week made me feel a lot more comfortable. The graduate monthly checkups and graduate forums are also a plus for me, having someone calling you asking if everything is ok every month makes me feel very reassuring, and the graduate forum is a great way to learn what everyone else is doing.  
---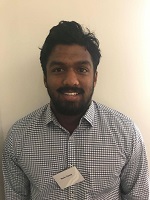 Navin Cooray (Melbourne)
The graduate program at Fusion5 has truly been a great experience and I'm glad I've been able to start my career at such a great company. During my first year as a graduate I started off by shadowing my team members on projects and assisting where I could. There was never any pressure to be thrown into the deep end without support. It was made clear throughout that we were able to progress at our own pace which was really comforting.
Mid way through the graduate program once I felt confident in what I had learnt I was given the opportunity to run my own project. The project involved the initial discovery workshops, building out the product tailored to the client's requirements, documentation, internal QA and running end user training. Overall the project was a success and was rewarding to know that I had been able to deliver a successfully project having only been working at Fusion5 for a few months. I think that's a strong testament to the learning and development that was provided to us by Fusion5.
There is also a strong opportunity to progress throughout the ranks at the company. You are also not limited to the division of the business you start in, as you are able to move roles if you decide you can offer value in another area of the business. Overall I would highly recommend the Fusion5 graduate program as I have thoroughly enjoyed my time.
---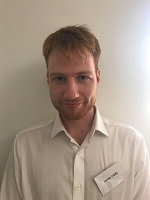 James Liddy (Melbourne)
I've found the Fusion5 Graduate Program to be a great experience. I initially begun working in the Project Management office providing assistance to Project Managers across all of Australia around project reporting and budgeting. Although I am in a junior role, I was very quickly given real responsibility and was face to face working with clients and was working autonomously, managing my own work.
Very quickly I was given the opportunity to manage my own projects which was incredibly challenging but also taught me so much.
I found that I was more interested in the hands-on side of projects and have since been given the opportunity to transition into Consulting. My manager as Fusion5 was very supportive of this and really took the time to help me find where I would best fit in the organisation. Every day presents itself with new challenges but with the supportive, experienced colleagues I have at Fusion5, these challenges become great learning opportunities
I've also found Fusion5 to have a great, people focused culture. There's a large emphasis on internal development and it is a fantastic place to build a career.
---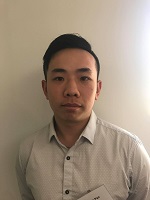 Alan Pan (Sydney)
Since starting out at Fusion5 in the Graduate Program, I have been able to develop myself from day dot. Everyone has been so accommodating, not just those in my team, but everyone I have met have been supportive and welcoming of me into the Fusion5 family.
I have had the opportunity to participate, contribute and implement a number of projects which has opened my eyes into the world of consulting. In my role, we never stop learning and it makes every day challenging and interesting.
My manager is extremely supportive of the work I do and is mentoring and nurturing my career development. I am looking forward to further developing myself as a Consultant at Fusion5 and expanding my skill set and knowledge to become a greater asset to my team. Fusion5 is a great company to be working for and there is so much talent, it is an absolute honour!
---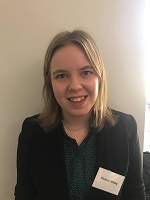 Eleanor White (Sydney)
Working at Fusion5 has given me the opportunity to start my consulting career by being mentored by experienced industry professionals and has also given me the opportunity to work with clients across multiple different industries. The graduate program has provided me with the skills, knowledge and confidence to understand the needs of my clients and to help them to achieve their business goals. 
The knowledge you gain from having a dedicated mentor is priceless and having the opportunity to be able to shadow them and their work during the program is an amazing hands on experience.
Business Application Professionals
Fusion5
---
Fusion5 is now recruiting graduates for 2020!
Why join us?
No two days are ever the same at Fusion5. You will be challenged, and exposed to all aspects of marketing. However, we won't just throw you in at the deep end. If accepted into our programme, you'll receive one-on- one mentoring and training for an immediate hands-on role.
What opportunities will you have?
Our Graduate Programme helps you develop highly sought after skills. We guarantee you won't get bored. You'll work on interesting projects, using a range of leading technologies. And you'll learn why we place such a high value on delivering great customer experiences.
And what are we like?
We're a supportive and sociable crowd. Our culture is based on integrity, teamwork, effort and passion. Our friendly and well-supported environment makes a great workplace!