Honeywell Graduate Programs & Internships
Honeywell is a Fortune 100 company that invents and manufactures technologies to address tough challenges linked to global macrotrends such as safety, security, and energy. With approximately 110,000 employees worldwide, including more than 19,000 engineers and scientists, we have an unrelenting focus on quality, delivery, value, and technology in everything we make and do. Honeywell has no active opportunities at the moment.
See who's currently hiring with our Job Search!
Search for jobs
Fast Facts
NASDAQ: HON | ~825 sites | ~103,000 employees | Charlotte, NC headquarters | Fortune 100
About Us
The world is changing. And it's a familiar story at Honeywell. Our $36 billion business was founded on a legacy of firsts spanning 130 years. We're building a safer, smarter, and more sustainable world through our technology and software across each of our 930 sites globally. Our impact is seen in every shape and size around the world. Our solutions are felt daily in aerospace, buildings and cities, retail, chemicals and materials, safety, industrial and manufacturing, safety, and supply chains.
We've been innovating for more than 100 years and now we're creating what's next.
Pacific Region
In Australia and New Zealand, Honeywell has been delivering solutions to businesses, industry, and consumers since 1962. Today, with over 1,700 employees in 28 offices, Honeywell is a diversified technology and manufacturing leader, serving customers with aerospace products and services; control technologies for buildings and industrial; automotive products; and specialty materials.
Life at Honeywell
Opportunity: Honeywell offers employees the opportunity to shape the future of entire industries, helping transform the way the world works.
Work: At Honeywell, you can learn something new every day alongside a diverse workforce of problem-solvers and doers.
People: Honeywell is a company in which you can continually grow and learn and advance your career while solving some of the world's biggest challenges.
Culture: Our culture encourages open dialogue and the exchange of different perspectives to build an inclusive work environment where diverse views are heard and respected.
Rewards: In addition to competitive pay, rewards and benefits, our employees receive career development opportunities to learn and grow professionally.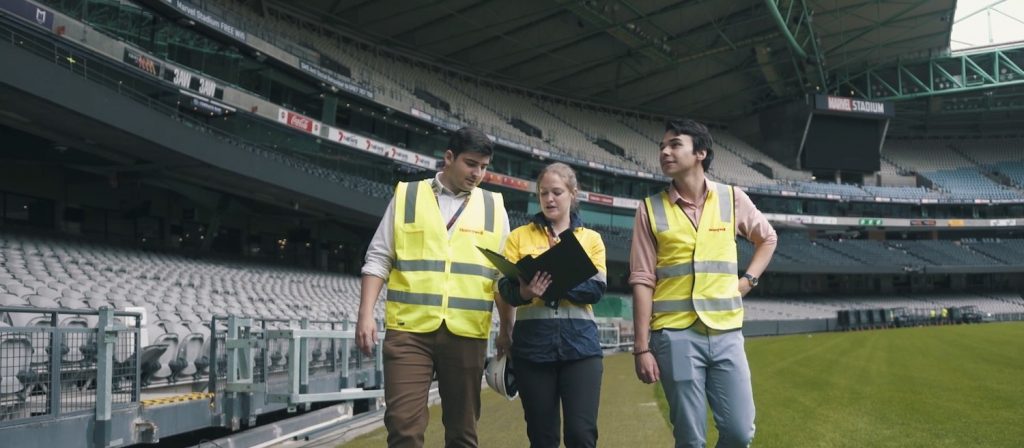 Pacific Graduate Program
Our award-winning graduate program offers a unique opportunity to launch your career in a diverse and inclusive global organisation. From the variety of challenges, experiences and responsibilities to choose from, to the endless discoveries to be made about who you are and what you are capable of - Honeywell enjoys a friendly, diverse and supportive group of experts from around the world to ensure you are not alone.
By joining our program, you are joining a team of results-orientated individuals that are empowered to make the world a better place. You will be supported by a global organisation and a culture of teamwork and camaraderie that is second to none. As a Honeywell Graduate, you will get the opportunity to kick start your career and be a part of a diverse culture that fosters collaborative work practices, leaders who care, and work on impactful projects to help solve real-world challenges.
Here is what you can expect:
Technical learning framework to support your performance in your role • Face to face development workshops focusing on growing your leadership capabilities
Involvement in a series of leader-led webinars to enhance your understanding of Honeywell
As assigned Buddy to support your transition into Honeywell
As assigned Mentor to help grow your career
Structured networking opportunities with our Senior Leaders
Yearly goals you set and work towards to add value to our organisation • A professional global network of 15,000 engineers within Honeywell
The purpose of the Honeywell graduate program is to build a pipeline of fantastic talent for the future and fast track development. This is achieved through providing challenging and meaningful assignments with great learning opportunities, together with a planned and supported development program. You will develop your technical, soft skills and business acumen throughout your time as a Honeywell graduate.
Our graduate opportunities are available in the following Honeywell areas:
Honeywell Building Solutions
Honeywell Building Solutions installs, integrates, and maintains the systems that keep facilities safe, secure, comfortable, productive, and energy-efficient. This area of domain expertise extends from Smart Buildings, Critical Infrastructure (Airports, Security Installations, Correctional Facilities) to Smart Cities that employ highly technical solutions involving the Internet of Things (IoT), Artificial Intelligence and Big Data Analytics in attempts to improve the quality of life for the people whilst
maintaining robust, interrupt free and sustainable operating infrastructure. Honeywell Connected Enterprise
Helping build a world that is more efficient, safer, secure, and comfortable.
Develop market-leading Industrial Automation and Building Automation software system platforms and User Interfaces. Applying latest user experience design & software engineering practices and technologies. Honeywell's Connected Enterprise is a global software development centre & design studio.
Honeywell Sine
A part of Honeywell Connected Enterprise, Sine is a SaaS product company that provides a powerful solution for the workplace. From some of the world's biggest corporations through to local schools, we help streamline the workplace by offering a complete visitor, contractor, staff, and asset management solution.
As a team, we are committed to being a part of a mission that matters - striving to develop innovative, industry-leading solutions to everyday workplace challenges. We want to make our customers' operations safer, simpler, and more secure.
Honeywell Building Products
Our Xtralis Group is the leading global provider of powerful solutions for the very early and reliable detection, remote video verification, and rapid, effective response to smoke, fire, gas, and security threats. Our technologies prevent disasters by giving users time to respond before life, critical infrastructure, or business continuity is compromised. We protect high-value and irreplaceable assets belonging to the world's top governments and businesses.
Honeywell Process Solutions
Honeywell Process Solutions (HPS) helps industrial customers around the world operate safe, reliable, efficient, sustainable, and more profitable facilities. We offer leading technologies from the plant floor to the boardroom as well as comprehensive lifecycle services that help to ensure more productive and stable operations. A business unit of Honeywell International, HPS has pioneered process automation control for more than 40 years with a continuous evolution from legacy process control systems to today's leading innovations such as Experion® PKS, protecting our customers' investments in automation assets. With more than 12,000 employees around the world, HPS has the global expertise and breadth of resources to execute projects of every size and complexity in the oil and gas, refining, pulp and paper, industrial power generation, chemicals and
petrochemicals, biofuels, life sciences, and metals, minerals and mining industries.
Honeywell Safety and Productivity Solutions
Honeywell Safety and Productivity Solutions (SPS) provides products, software, and connected solutions that improve productivity, workplace safety, and asset performance for our customers across the globe. We deliver on this promise through industry-leading mobile devices, software, cloud technology, and automation solutions, the broadest range of personal protective equipment and gas detection technology, and custom-engineered sensors, switches, and controls.
Eligibility
To be eligible to apply for our Graduate roles, you must:
Be either an Australian or New Zealand citizen or hold PR (Permanent Residency) in Australia or New Zealand.
Have finished or will finish your university degree within the two years prior to the start date of the Graduate role.
Graduate selection process
The graduate selection process is the same for both policy and management programs and comprises three stages.
STAGE ONE: APPLICATION
To apply for the Honeywell Graduate Program, you need to submit an online application through our current opportunities page.
Your application will need to provide:
your personal details
A current CV
A cover letter
your university transcripts.
Applications without the documents will not be reviewed.
You will need to indicate the position you wish to apply for and location preference.
After completing the application, you'll be emailed confirmation details on your submission. If you
do not receive this, please email [email protected]
The selection committee will review applications and shortlist them for progression to the next
STAGE TWO: ONLINE TESTING AND VIDEO INTERVIEW
You will then be invited to complete online testing and video interview if you meet the eligibility requirements of the programs.
The selection committee will review applications and shortlist them for progression to the next stage of the assessment process.
Video Assessment
The video interview will be sent to you via email and you will be asked a few questions around your interest in working with Honeywell and your interest in the role. The video interview is designed to test your communication and presentation skills as well as your ability to think on your feet.
For Graduate Software Engineers ONLY: You will also send a coding challenge to complete online at the same step as the online testing and video interview.
STAGE THREE: ASSESSMENT CENTRE
The assessment centre is held in the state of the role you have applied for. Candidates must attend this assessment in person: assessments cannot be conducted by video conferencing or Skype.
The assessment centre will include the following tasks:
Group exercise
Panel interview
The selection committee will review applications and shortlist them for progression to the next
stage- second interview.
STAGE FOUR: SECOND INTERVIEW
Before attending the second interview you will be required to:
Complete an online behavioural profile test. The test is not determinative, but contributes to the selection committee's assessment of a candidate's 'fit' for the job
Additional Information
At the early stage of planning, assessment centres are expected to be held in May and June yearly. Please note that the dates may change.
Referees
Referee reports enable the selection committee to verify the information obtained in your application and during assessment activities.
Offers and Outcome
Successful candidates will be contacted by phone and email.
We make all selection decisions based on merit. This means:
the selection process is fair and consistent
assessment is based on the inherent requirements of the role based on the assessment, the best person for the role is selected.
FEEDBACK
Due to the size of the process and the number of applications received, we are not able to provide feedback to unsuccessful candidates in the initial stages of the process. All applicants who attend the assessment centre will have the opportunity to seek feedback.
QUESTIONS
If you have questions about the application or selection process, please contact our Early Careers team at [email protected]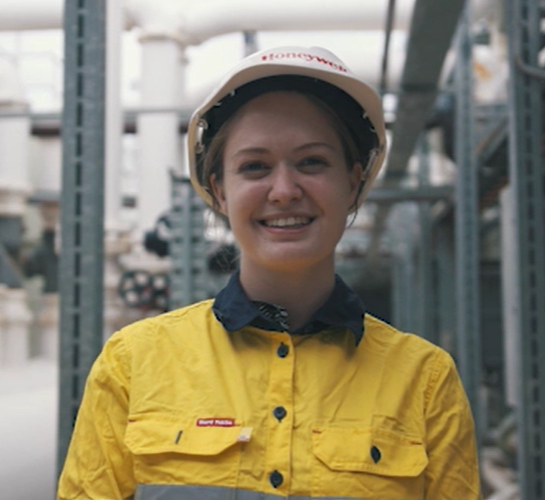 Meet Sophie Vingerhoets, a Graduate Project Engineer of Honeywell Process Solutions
How long have you been working for Honeywell?
Almost 2 Years
What does your job entail and why do you love working at Honeywell?
I am in the Honeywell Process Solutions Projects Team so my day to day is working with our Experion System to implement project for customers. I love working at Honeywell because there is so much to learn in so many different fields and so many opportunities to learn. That combined with a supportive team makes it a great organization to start a career in.
What do you think helped you get so far in your career?
I am only at the very start of my career, hopefully the start of a very long career. But from what I can see in the team around me it is passion to learn and to understand the customers needs that really helps you grow in the organization.
What advice would you give young people about pursuing a career?
I would tell young people to not settle for a career and push themselves. I think the next few decades will be a real turning point in our economy and lifestyle so it will be great to have young people out there who are passionate and critical thinkers that can shape Australia's future.
How do you see Inclusion & Diversity in Honeywell?
I really value Honeywell's Inclusion & Diversity. It is the reason I wanted to work at Honeywell as they were noted as a great workplace for women. I love the work Honeywell does to connect women across the organization and the work Honeywell does in terms of our IPP.
What programs does Honeywell have in place to support Inclusion & Diversity?
Honeywell has great initiatives such as WE Connect to link up women across Honeywell and provide learning opportunities. Honeywell also has great involvement for NADOIC week Wear it Purple day and in school events such as SPARKs and women in Engineering university events that speaks volumes for Honeywell's drive for diversity.
What is the most valuable aspect of working in a diverse and inclusive environment?
I think the more diverse our workplace the better and more well rounded our products, services and developments will be. I think the key to success is having that inclusion of all mindsets as it is the collective thinking and ideas that makes the best developments.
Do you feel Inclusion & Diversity important at workplace and why?
Inclusion & Diversity is critical in our organization and across all organizations as it leads to the development of products, services and policies that work for all members of our society and will lead to a better future.
Is there a quote that motivates you?
Not so much of a quote, but in my first month at Honeywell I was lucky enough to attend a Women in Engineering Event with Turia Pitt as the guest speaker. As part of her presentation she talked about how seatbelts were originally designed and tested for the typical male as it was designed by men and as a result there was a higher rate of female deaths in crashes. There was a similar statistic about Panadol dosages. It brought to light very clearly the need for diversity in workplaces and how we need people of all walks of life to be involved in the design of our future to make sure it fits for everybody.
Tell us about an influential woman in your life or workplace who inspires you a lot.
I am very lucky to be surrounded by amazing and talented women in my team at work as well as in my day to day life. I am lucky enough to have a female manager, and it has been a really fantastic experience not only to have someone to look up who is amazing at what they do but also to have a manager who has an insight into the female working style and can provide advise to adapt this working style. Having such a direct female influence on my career has helped me immensely in my career progression.
---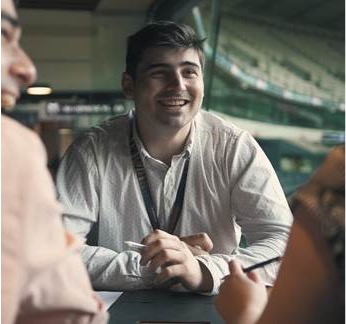 Daniel Sanchez joined the Honeywell Graduate Program as a Sales Engineer in 2019 and less than 3 years later he sits as an Account Manager for Honeywell's Justice and Corrections portfolio.
As a bright-eyed Graduate, Daniel Sanchez recognised the amazing opportunity that Honeywell's graduate program would provide him, "there is a lot of opportunities to move throughout the business units and locations."  Honeywell is a global company" with "a great reputation," focused on "sustainability and working with cutting edge technology which I liked." "The work you do at Honeywell has a real impact on people and the world."
Daniel completed a Bachelor of Chemical Engineering (Honours) from RMIT and joined the graduate program in 2019. He has always been drawn to Engineering for its "problem-solving, collaborative nature" and its "practical application."
The program enabled him to upskill into the Mechanical and Electrical Building technology industry. Daniel describes how as a grad, Honeywell provided him with an array of opportunities; "you get to work on a lot of different types of projects in different industries like Healthcare, Defence, Commercial and Corrections."
The "standout" experience for Daniel during his time in the program was the excitement that surrounded "big tender wins" like the new Footscray Hospital. The program also provides incredible opportunities to connect, learn and train with other graduates across Australia & NZ, "the graduate week trip was a fantastic experience." Daniel led Honeywell's Graduate Future Shaper challenge where him and his team developed an employee forum focused on sustainability and social engagement.
Post graduate program, Daniel went into Estimations, "I continued as an Estimator while looking for the next opportunity and putting my hand up everywhere I could. I had a fantastic opportunity to assist within our Corrections vertical supporting our site teams and working closely with our local Account Managers and Business Consultants… I received valuable experience and built the confidence to apply for my current role."
Daniel advises all new graduates starting their career at Honeywell to "take every opportunity." "Don't be afraid to challenge how things are done," "find better ways to do it." He advises all applicants and those thinking about applying for Honeywell's program to "research, reach out to people and find out if Honeywell aligns with you and your values. Keep in mind that there are a lot of ways to get where you want to go."
His advice to everyone? "Be active and work hard…rest, recharge and look after yourself."
Daniel has recently been promoted into an Account Manager role just three years into his career. As an Account Manager for Honeywell's Justice and Corrections portfolio in Victoria, Daniel works with a variety of internal and external stakeholders. He ensures that sites are operating "effectively and efficiently." Additionally, he manages the relationships between Honeywell and Justice and Corrections customers, working collaboratively to "develop a strategy to expand Honeywell's market share."
When asked what helped him achieve such a senior position so early on in his career, Daniel attributes his learnings and experiences during his time in the graduate program and the "relationships" he has built during his time at Honeywell and his "willingness" to put his hand up, to "step up and help" whenever he can. His "support networks" both within and outside of Honeywell have been integral to his success, "no one gets anywhere alone."
Daniel is "excited to get into the strategy aspect" of his new role, "to work with technology, fix problems and find better ways to leverage the skills and experiences" of his team.
Daniel also acknowledges how operating through the COVID-19 pandemic has been a big achievement in itself; "unprecedented times with more problems to solve every day."
Motivated by the prospect of creating a workspace that is "engaging and different," Daniel is inspired to make an impact; to create a life "where I can do the things I love and things I've never done before." "New responsibilities are always exciting and slightly scary however I think I just love a challenge."
Daniel Sanchez encapsulates what it truly means to be a FutureShaper, constantly learning and evolving; "there are still so many areas of the industry I haven't been fully exposed to and I'll always be looking for the right opportunity to keep learning."
---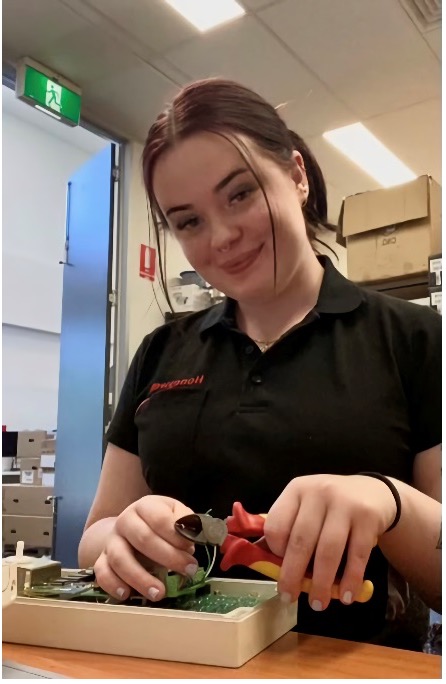 "I strongly encourage any other young females who share similar interests in areas like electronics or general technology to pursue a career in the security industry and with Honeywell."
Meet Izzy - an Apprentice at Honeywell Building Technologies
Izzy White has always been interested in technology and electronics, and from a very young age she was inspired to build a strong career in the tech field.
From Queanbeyan NSW, Izzy is based in Canberra and is completing a Cert III in Electronics and Technology. She joined the Honeywell Apprenticeship Program this year, working on various sites to upgrade security systems and has settled into her role and team very quickly and adding extraordinary value to the business.
A curious individual who prides herself as being both a visual and technical thinker, Izzy is a team player who loves to learn and work with likeminded people.
Throughout high school Izzy was determined to find a full-time career in the tech industry, "whether that be ICT, graphic or interface design, or programming." Figuring out what path to go down can be an overwhelming experience for graduates. Izzy was drawn to Honeywell's Apprenticeship Program and the ability it gave her to work both hands-on and computed based. An apprenticeship in Electronics and Technology was "a perfect fit."
Izzy's days are varied – she is either at the office to complete work from her desktop, travelling to meet a technician on site to "complete tasks like maintenance" or heading out for "smaller call-outs for technical assistance with our security systems." She finds it most exciting when she is involved in "site drawings" and assisting "technicians with their maintenance and commissioning work."
When she's not at work she enjoys playing video games, spending time with close friends and her two dogs.
As a woman in a male dominated industry, Izzy was initially overwhelmed to start as the only female apprentice amongst her branch but found it "increasingly easy to grow comfortable with everyone" she worked with. She did not feel that she was "treated any different to anyone else, making the team much easier to grow into."
Izzy feels empowered by her work and passions, and the way she can share her ideas and represent her interests with the support from colleagues and Honeywell.
"Since the start of my experience with Honeywell, I have enjoyed transitioning into the team and beginning the learning process of my apprenticeship. Honeywell has provided a lot of support to help me start this journey and I am highly appreciative of this, making every step of my new career easy, comfortable, and successful."
Izzy "strongly encourages any other young females who share similar interests in areas like electronics or general technology to pursue a career in the security industry or with Honeywell as a company. The opportunities that are given solely by Honeywell are extremely valuable and would undoubtedly support any other paths within these industries to suit any needs for a successful full-time career."
Her career has only just begun but she is eager to complete her apprenticeship and gain her security licenses to become a qualified technician.
Izzy is focused on building her career with Honeywell and is ready for "whatever the future brings." 
At Honeywell, people are our ultimate differentiator. We care deeply about the health and wellbeing of our employees. That's why we offer a suite of benefits to support our employees' mental, physical, financial, and social wellbeing. Additionally, our policies enable workplace flexibility and work/life balance so that we can better balance our professional and personal life.
Gender Equality

At Honeywell, Inclusion and Diversity matters. In Pacific we are committed to championing an Inclusive and Diverse workforce.
Our mission is to foster a performance culture that is built on the foundation of welcoming, including, understanding, respecting, and appreciating the different perspectives, backgrounds and experiences our people bring to the workplace every day.
Diversity of thought is one of our greatest strengths; it enables us to achieve sustainable business results and most importantly, it brings us joy.
Through our efforts we strongly believe that:
Reconciliation is important and we pay our respect to the traditional custodians of the land
Everyone should be celebrated for the uniqueness they bring to our business
Our leaders play a critical role and are at the forefront of our workplace culture
It is everyone's responsibility to work and lead with an inclusive mindset
Gender, race, background, sexual and gender identity or beliefs have no bearing on people's career potential – people are recognised purely for their contributions
Employee Networks
To support our employees, we have established a number of employee network groups that allow diverse employees to come together based on shared identity or life experiences to provide support to each other. The networks enhance our inclusive culture and employee engagement as well as deepen the connection and sense of belonging to Honeywell by helping to expand internal networks of colleagues and friends.
WE Connect: Women's Employee Network
IPP Connect: Aboriginal & Torres Strait Islander Employee Network
Pride Connect: LGBTQIA+ Employee Network
Veterans Connect: Employee Network for members of the reserve services or past members of the defence force
WE Connect - Women's Employee Network
An inclusive women's network across Pacific. This community provides support to women in key areas such as: building networks, job, career planning and development, visibility of other successful women and their journey, open doors that may have been locked due to location, job type or business unit, dealing with the conflicting priorities of home and work life and to enhance engagement.
Purpose-led: Authenticity, honesty, and purpose
Digitally-accelerated: In Pacific we are uniquely distanced / separated - technology can help us connect
Time-saving: Time is what we have the least of!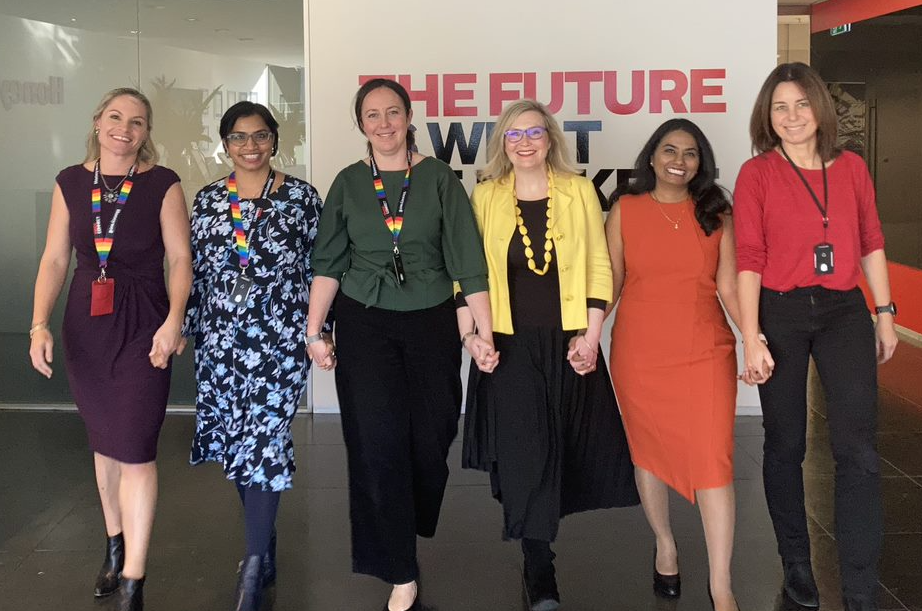 LGBTQIA+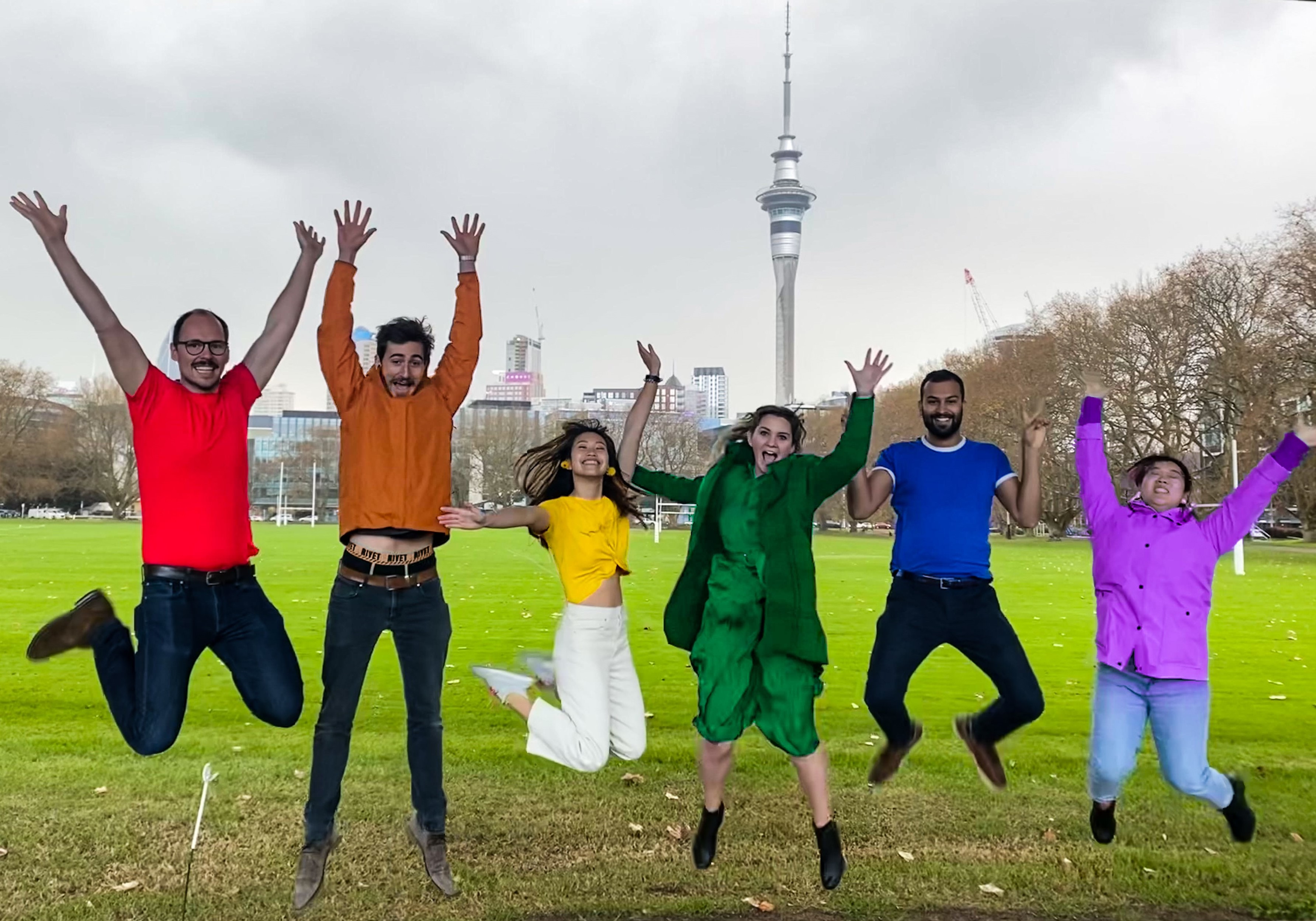 Pride Connect - LGBTQIA+ Network
On June 2021, the Pacific Inclusion and Diversity Taskforce has launched Pride Connect, the Pacific Chapter of the Honeywell LGBTQ+ Employee Network.
This employee network is being established to transform and enhance the experiences of LGBTQIA+ people at Honeywell in Pacific. This network focuses on three key areas:
Peer to Peer Support: To provide a safe and supportive channel for LGBTQIA+ employees and allies to network, support and care for each other.
Awareness: To promote better understanding of LGBTQIA+ inclusion, literacy and training in our workplace - making LGBTQIA+ experiences more visible.
Accountability: To drive LGBTQIA+ initiatives across the business including reviewing policies, procedures, feedback, concerns and suggestions to make improvements for a more inclusive and safe culture for all.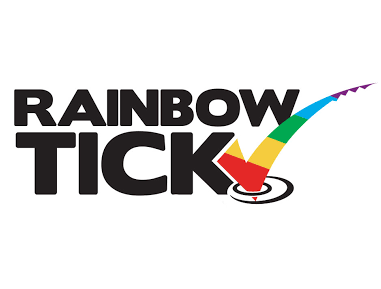 As part of Honeywell's initiatives to provide a safe and inclusive environment for all employees, Honeywell has proudly gained its Rainbow Tick accreditation in New Zealand. We believe everybody deserves to be themselves at work and we strive to ensure that Honeywell offers a safe and inclusive environment for all!
We embrace the diversity that our employees of all sex characteristics, gender identities and expressions, and sexual orientations bring to Honeywell. We are committed to being a fair workplace for all LGBTTQIA+ employees. (the extra T stands for the Te Reo Māori word Takatāpui meaning devoted partner of the same sex)
Aboriginal & Torres Strait Islanders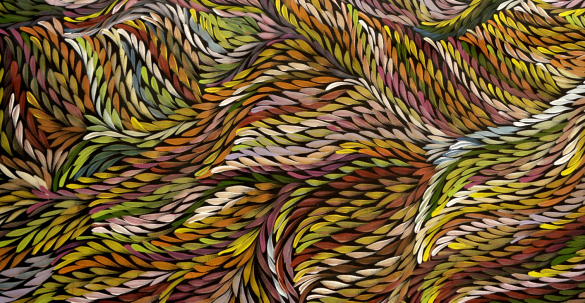 IPP Connect - Indigenous Participation Network
Our vision for reconciliation is for a united society that respects, values and recognises Aboriginal and Torres Strait Islander cultures, knowledge and connection to Country, and for all Australians to celebrate with our Traditional Custodians of the land in which we all work and live.
Honeywell is committed to listening to our Aboriginal and Torres Strait Islander employees and seeking their input when it comes to Indigenous participation in the workplace.
This community provides support to Aboriginal and Torres Strait Islander employees in key areas such as: planning for significant cultural events, cultural awareness activities, cultural inclusivity and safety in the office, building networks, mentoring and cultural support.
Reconciliation Action Plan
Honeywell's RAP and Indigenous Participation Program supports the implementation of numerous initiatives that have been designed to build continued capacity and capability of the organisation and support the promotion of an inclusive and diverse working environment.
Honeywell committed to their Reflect RAP in 2017 and took the next step to an Innovate RAP for the 2018-2020 period. You can find it on Reconciliation Australia's website along with many other companies and organisations.