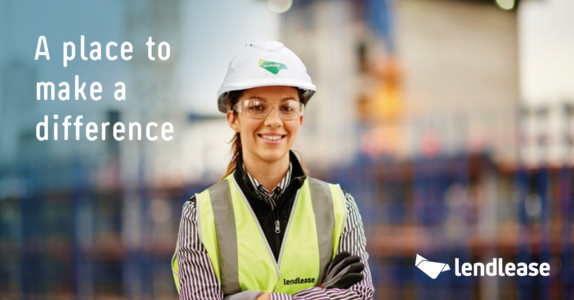 2021 Graduate Program: Services – Civil Engineer
Share this job with a friend
As a participant of the two- year Lendlease Graduate Program you will be supported through a structured learning and development program, rotations, dynamic managers, various on the job activities, networking and social activities – allowing you to build lasting relationships with both senior leaders and fellow graduates.
For more than half a century Services have delivered roads, bridges, tunnels and railways that connect people, businesses and communities. We offer specialist capabilities in transport infrastructure, telecommunications, utilities, renewable energy, environmental remediation, industrial and resources sectors.
You will gain experience in the key fundamentals of engineering, such as safety, procurement, contract management and estimating as well as a variety of additional disciplines on project sites including subcontractor management and supervision, planning and programming, surveying and environmental management.
We are looking for students with degrees in Civil Engineering.  You will enjoy interacting with a diverse range of individuals, be motivated by challenge and change whilst driven to deliver results through your resourcefulness.  We look for graduates who are passionate, motivated and driven to make a difference, with a commitment to safety, sustainability and diversity.
Our projects can be found around the country; within metro and regional locations, so it is essential you would be prepared to be mobile/relocate across these project needs.
Why we're the right fit for you
Lendlease provides a wide range of benefits to support our employees through their everyday lives. Our flexible work arrangements make it possible to shape your working day accordingly.
We embrace the value of a vibrant and diverse workforce and recognise that our people have different experiences and needs at different times.
Lendlease is a diverse, flexible and inclusive employer of choice. We engage, enable and empower our people and support their individual needs. Inclusion sets us all up for success.
We actively encourage and invite applications from Aboriginal and Torres Strait Islander people for all our positions.
Application Process
At time of application candidates must hold Australian/ New Zealand citizenship or PR
Lendlease is a project-based business therefore candidates must be prepared to relocate to regional areas when required
Submit your CV, cover letter, academic transcript and proof of Australia residency or citizenship to [email protected]
Start your new role in February 2021
For information on our streams and the graduate program https://www.lendlease.com/au/careers/graduate-program/
06-10-2020
Job type:Graduate Jobs
Disciplines:

Engineering Civil Structural

Workrights:

Australian Permanent Resident, New Zealand

...

Locations:
Closing Date:31st Oct 2020, 12:59 pm
Search
Enter an employer or university you want to find in our search bar.