Are you a vibrant, forward-thinking person who wants to join a team helping make a positive difference in the lives of people across Australia?
Yes? Well, the nbn Grad Program is for you.
Our team celebrates diversity and fosters an inclusive environment for all.
We embrace our different perspectives, experiences, and backgrounds and collaborate to create innovative solutions so more people can access the nbn® network and participa…
View more
Thanks for your interest in nbn's Grad Program! We want to ensure this opportunity is the perfect match for you, so we've compiled a comprehensive recruitment process to evaluate your skills and knowledge. If you have any questions, please don't hesitate to reach out to us at [email protected]. We're here to help!
Apply for the nbn Graduate Program


We'd love to hear from you if you're interested in the 2024 nbn Grad Program! To apply, fill out our online application form. Make sure you have your resume and academic transcript handy, as you'll need these to complete the application. We'll also ask you to write a bit about why you're interested in working with us. 

Don't forget to apply to the stream or business unit that matches your degree and passions. Good luck!

Complete our online assess…
View full process
Business and Commerce
and 7 others
Hires applicants with degrees in
Are you a go-getter, creative thinker, and hands-on problem solver? At nbn, graduating is just the start. Get started on a new career with more connections and mentorships - pre-register for our 2025 Program now!
It's amazing to think that at the start of the millennium, the nbn® network didn't even exist. Now, it's an essential part of our daily lives and has greatly impacted how we live in Australia.
In 2009, the Commonwealth of Australia established the nbn (National Broadband Network) as a Government Business Enterprise (GBE) with a specific goal: to create, construct, and manage a wholesale broadband access network for the country.
Our network spans the country, making it possible for internet retailers to provide access to reasonably priced broadband services for everyone, connecting communities and businesses all across Australia. It's always getting better too, so we can all stay productive and connected!
We strongly believe that everyone deserves to enjoy the benefits of the digital world. That's why we're dedicated to breaking down any obstacles that may hinder our most vulnerable populations from accessing it. We are dedicated to ensuring a sustainable future for all. This involves caring for our communities and the planet to secure a healthy world for future generations. 
Working at nbn is an amazing experience because we truly believe that the people we work with can make a huge difference. We make sure that everyone feels welcomed, valued, and supported in an environment that celebrates diversity, equity and inclusion. At nbn, we want everyone to feel safe, respected, and part of a community where they can thrive and achieve great things.
We're all about making a difference. We put our people first and do everything possible to make Australia more connected. Our team is passionate about creating equal opportunities and bringing communities and businesses together with the nbn® network so that they can achieve amazing things.
At nbn, we believe that flexibility is important for everyone, no matter their life stage. That's why we offer part-time, remote, and hybrid opportunities to accommodate our employees' changing lifestyles, priorities, and goals. We value working together in the workplace to connect, collaborate, learn, and celebrate, but we also understand the benefits of working from home when appropriate.
We're committed to helping our team members grow professionally and solve challenges using productive, competitive, and innovative approaches. Our workplace is safe and supportive, and we offer a range of career and learning opportunities to help you expand your skills, utilise your talents, and make meaningful contributions to our purpose and strategy.
Thanks for your interest in nbn's Grad Program! We want to ensure this opportunity is the perfect match for you, so we've compiled a comprehensive recruitment process to evaluate your skills and knowledge. If you have any questions, please don't hesitate to reach out to us at [email protected]. We're here to help!
Apply for the nbn Graduate Program


We'd love to hear from you if you're interested in the 2024 nbn Grad Program! To apply, fill out our online application form. Make sure you have your resume and academic transcript handy, as you'll need these to complete the application. We'll also ask you to write a bit about why you're interested in working with us. 

Don't forget to apply to the stream or business unit that matches your degree and passions. Good luck!

Complete our online assessment


If you're selected, you'll receive an invitation to complete three online assessments that only take about 45 minutes in total. It's super easy and convenient – you can do it from the comfort of your own space or anywhere with internet access. 

During the assessments, we'll learn more about how you like to work, solve problems, plan, and draw logical conclusions. You'll even get some insights into your capabilities and reflect on your strengths and key skills.

If successful, it's time for your digital interview.

Record a digital interview


You've got the chance to shine on video by answering some questions about yourself, like why you're excited about joining nbn and talking about your skills and experience. 

If you're chosen as a successful candidate, we'll invite you to an information session. Wishing you all the best!

Come in for an information session


Let's explore what the nbn has to offer, about the program, possible rotations within your stream and hear from Grads who've been there and done that! 

Join a virtual interview


After successfully completing the initial phases, we'll be thrilled to invite you for a virtual interview! This is your chance to chat with nbn business leaders and share your experiences, motivations, and any other relevant information. We're excited to see your skills shine through during this opportunity. Good luck!

To help you ace your interview, we recommend getting to know the 'STAR' technique and checking out our interview tips here. Best of luck! 

Final Step - Offer


After successfully completing your interview and passing all the required background checks, nbn will reach out to you with an offer to join our Grad Program. Our Grad Program Manager will be in contact with you until your start date in February, making sure everything goes smoothly. We're excited to have you on board!

Background checks may include:

a 100-point identification check;
eligibility to work confirmation;
employment verification check;
national criminal record check;
reference checks
Keep in touch
We'll keep you in the loop every step of the way. Just make sure to check your email often and update your profile online if you switch addresses. If you are unsuccessful, we'll let you know and recommend keeping an eye on our nbn careers page for upcoming chances.
Are you interested in taking on exciting and fulfilling projects that help lift the digital capability of Australia? 
The nbn Graduate Program offers an 18-month rotation-based program, giving you a chance to collaborate with various teams and explore a wide range of opportunities. 
Our program provides a supportive learning environment that will help you grow your career, gain new experiences, and discover your professional strengths.
What you gain from the nbn Graduate program
After you graduate, you'll have the wonderful opportunity to join a nationally recognised organisation and work amongst talented, experienced professionals. This unique experience will help you develop your skills in a dynamic work environment.
Working at nbn is all about being honest, coming up with new ideas, including everyone, and helping each other grow. 
We have an awesome team with people from all kinds of backgrounds, which makes us stronger and better at finding solutions for our customers, communities, and country. 
We want our employees to be able to develop their skills and learn new things, so we offer professional development allowances and discounted study opportunities. This way, they can reach their full potential while helping connect streets, corners, and businesses all over Australia. 
It's a great place to work if you're into being creative, solving problems, and making things happen!
At completion of the nbn Graduate Program
Throughout our 18-month program, you'll get to try out three different roles by rotating between various business units every six months. 
We'll make sure that each rotation aligns with your academic background, career goals, and desired future skills. This way, you can sharpen your skills, expand your network, and gain valuable experience in a variety of work environments.
Great support and nbn mentors
Once you join our program, we will pair you up with a seasoned business leader who will help you grow. Your mentor will be a valuable resource who can help you identify your strengths and areas for improvement, expand your professional network, and ultimately launch your career at nbn.
When you become a part of nbn, we will help you out by introducing you to a graduate buddy. This person will guide you through the process of settling in and will also introduce you to other friendly colleagues who can lend you a hand during your first few months here.
As part of our team, you'll have a wonderful rotational leader who will offer guidance and support in carrying out your daily tasks. They will provide expert advice and make sure you're working on essential projects that contribute to lifting the digital capability of Australia. 
Your rotational leader will ensure that you feel like a fully integrated and valued member of the team.
Your learning and development
You'll get to team up with your mentor and rotational leader to come up with a Personal Development Plan that will help you boost your job performance and be more effective. 
This plan will give you the skills you need to potentially pursue exciting career opportunities within nbn, while helping you learn and guiding you towards your chosen path. You'll also get to take part in workshops specifically designed for graduates and meet other graduates. 
We care about your growth and development just as much as you do, so we'll keep providing you with a clear career plan even after you finish the nbn Graduate Program.
Ready to apply for the nbn Graduate Program?
Are you someone who loves taking on new challenges and is always eager to learn and grow? If so, we'd love for you to consider applying for the nbn Graduate Program. To be eligible, you'll need to meet the following requirements:
Will have completed an undergraduate or postgraduate degree in the past three years (or are due to complete your degree prior to commencement).
Must be an Australian or New Zealand citizen or Australian permanent resident when you apply.
In addition, you'll take pride in:
Being  a self-starter;
Being collaborative and an active champion our inclusive environment;
Being an effective communicator;
Being able to deliver results and operate in an environment of pace and change; 
demonstrating self-awareness and a growth mindset;
thinking creatively and problem solve with an enterprise mindset; 
consistently demonstrate our values.
Diversity & Inclusion

At nbn, we believe in creating an environment that values diversity, equity, and inclusivity. Our team is all about collaboration and innovation, so we're always looking for ways to bring more value to our customers, partners, and communities. 
We encourage our employees to share their unique perspectives, backgrounds, and experiences with us so we can tap into a wider range of ideas and insights. Our Diversity, Equity and Inclusion employee networks provide support and connection for our team members. These networks, including First Nations, Gender Equity, Culture, LGBTQ+ Pride, and Accessibility, strive to inspire and engage our employees while promoting inclusion throughout our company. 
We believe in welcoming everyone and striving for excellence. That's why we're thrilled to be members of the Diversity Council of Australia, the Australian Network on Disability (AND), and Pride in Diversity. We continuously aim to improve by benchmarking ourselves against industry standards. Our hard work paid off when we were awarded Gold Employer status in both the 2021 and 2022 Australian Workplace Equality Index (AWEI).
First Nations
We acknowledge Aboriginal and Torres Strait Islander People as the custodians of the lands and waters throughout Australia and their continuing connection to Country. 
Our partnership with First Nations communities is crucial to delivering our purpose, to lift the digital capability of Australia, and exploring how a fast, reliable broadband network can bring about social and economic benefits. 
Partnering with Reconciliation Australia, we developed the nbn Innovate Reconciliation Action Plan 2023-2026, which showcases our commitment to closing the gap and recognising Aboriginal and Torres Strait Islander Peoples and their customs in everything we do. Our team, Liakukana ("lee-ah-kooh-kâh-nah"), is made up of our First Nations colleagues and a diverse group of people who work together to put our Plan into action. We're focused on improving community involvement and coming up with innovative solutions.
We're here to support our First Nations' employees with Reconciliation Awareness training, mentorship, and access to an employee assistance line. We're also committed to promoting culturally-led cyber safety awareness and improving digital skills for First Nations communities.
Gender Equity
We believe in equal and equitable opportunities for all employees, regardless of gender. We promote a culture of inclusion to support everyone's success.
We're thrilled to share that nbn has been recognised as the first Government Business Enterprise to be included in the Australian Academy of Science's Women in STEM Decadal Plan Champions. This initiative is all about promoting gender equality by encouraging leadership and teamwork, evaluating workplace culture, boosting visibility, providing education, and supporting industry action. 
We're also proud to be partnering with WORK180, an international jobs network that helps connect talented women with smart businesses. They have updated pre-screening criteria and diversity initiatives that focus on age, ability, ethnicity, and sexual orientation, which aligns perfectly with our commitment to creating a fair and equal workplace for everyone.
At nbn, we're striving for a more gender-balanced team and are committed to lifting the representation of women across nbn, particularly in science, technology, engineering and maths (STEM) roles, and management. To deliver on our commitment, we have established organisation-wide targets and initiatives, including:
40 per cent female representation in senior management positions by 2025
dedicated career development, mentoring and sponsorship programs to support emerging female leaders
opportunities for our people to get involved, learn and discuss via nbn Equals, our employee-led gender equity network
strong focus on achieving and maintaining Gender Pay Equity
providing flexible working options for all employees
unconscious bias and inclusion training for all of our people; and
gender-balanced recruitment shortlists and interview panels when hiring new employees.
Cultural Diversity 
At nbn, we believe in the power of diversity and celebrate the unique cultural backgrounds and identities of our employees. We want everyone to feel comfortable and welcome to be themselves, and we encourage learning about each other's cultures through our Culture at nbn employee-led network. 
We're also proud to participate in the Dr John Yu Fellowship, a program that brings together business, government, and not-for-profit organizations to promote diversity and inclusion. The program is designed to help develop multicultural leaders and organizations that value diversity and inclusion. We're excited to be a part of such an amazing initiative!
LGBTQ+ Pride
We have an employee network just for our LGBTQ+ employees and allies. It's called nbn Pride and provides support and connection for those who identify as lesbian, gay, bisexual, transgender/gender diverse, and queer. We're proud to celebrate and support all of our employees at nbn!
Supporting our LGBTQ+ community in recruitment
We welcome LGBTQ+ community members to join nbn, including transgender and gender-diverse individuals. If you need support or have questions, our Talent Acquisition team can help at [email protected]
Accessibility at nbn
We're all about making sure everyone at nbn feels supported. That's why we're constantly working with our team and experts to create an inclusive environment for all, no matter their needs. Our Accessibility and Inclusion Plan 2023-2026 is one of the many ways we're committed to making sure everyone feels welcome and valued.
Our plan is all about ensuring everyone can access our products and services, no matter their needs. We also care about respecting our employees and creating a workplace that upholds human rights. This is really important to us, and it starts from our recruitment process and continues with ongoing support for anyone who needs it. We're committed to positively impacting our customers, community, and partners by working together to offer accessible products and services.
Accessibility support during recruitment
At nbn, we believe in making job opportunities accessible and inclusive for people with disabilities. We understand that everyone has specific needs and adjustments that can make a big difference in their comfort and performance. That's why our recruitment process is designed to work with you and find solutions for your workplace or workstation. We want to make sure you feel comfortable and confident so that you can be your best self.
If you require any accessibility support during the recruitment process, please feel free to let us know by contacting our Talent Acquisition team at [email protected]
Kelvin
Your Job Title: Graduate - Operations
University Attended: University of New South Wales
Degree qualification: Bachelor of Data Science and Decisions
Year of graduation: 2021
What's your job about?
nbn's purpose is to lift the digital capability of Australia. In my current rotation in Customer Experience and Product Strategy, our team aims to understand and improve the experience of customers and provide strategic analysis for current and future products. I support my team across several initiatives and projects, such as a deep…
View more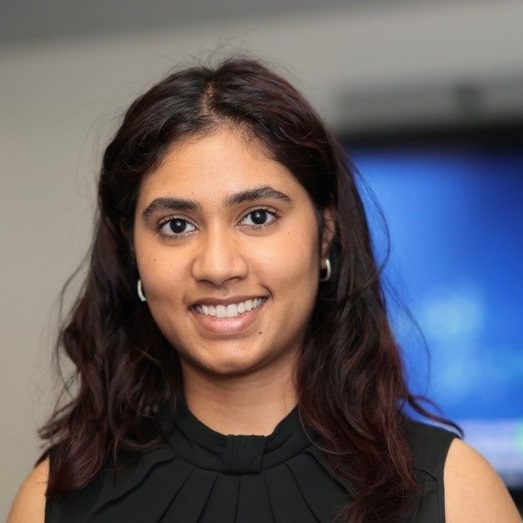 Deb
Your Job Title: Graduate – Systems Engineering and Operations
University Attended: Monash University
Degree qualification: Bachelor of Information Technology, with a double major in Business Information Systems & Software Development
Year of graduation: 2021
What's your job about?
nbn is Australia's National Broadband Network that allows the transfer of data through fibre optic cables. We are a Government Business Enterprise with the purpose of lifting the digital capability of Australia. 
I am currently in the nbn graduate program, which…
View more
We care about making the nation a better place.
Beyond the roles we perform every day to help lift the digital capability of Australia, we all have skills, knowledge and experience to make a difference to those in need.
Whether it's mentoring disadvantaged high school students, improving someone's digital literacy or lending your professional capabilities and knowledge to community groups who need it most – there's a world of difference you can make.
nbn's Corporate Social Responsibility program works within the organisation to provide opportunities for our people to contribute to our purpose beyond their day to day work through;
Volunteer Leave: All eligible full-time and part-time nbn employees are entitled to one day per annum paid volunteering leave to participate in our partner programs or through opportunities available on our Volunteering platform.
Volunteering and Mentoring: Our partnerships provide programs for our people to participate as teams or individuals in a variety of volunteering and Mentoring activities
Payroll Giving: Our payroll giving platform allows you to help a charity of your choice with donations that are deducted pre-tax from your salary
Fundraising: In times of hardship we are there for Australian communities through targeted fundraising initiatives that complement our emergency response approach to provide critical connectivity to our access network.


Our Community Partners
nbn partners with a number of organisations to build digital capability and career skills in the community and within the youth segment. Our community partners include;
ABCN brings schools and business together to address educational disadvantage through structured workplace mentoring and business/school partnerships.
Landcare Australia is a national not for profit that supports thousands of Landcare groups, landholders, farmers and Traditional Land managers with funding opportunities for environmental conversation and sustainable land management projects in their community
WorkVentures – inspiring social inclusion through technology


Visit our website to learn more about our approach to Corporate Responsibility.