2023 NSW Government Graduate Program (Social Work)
Apply now for the 2023 NSW Government Graduate Program
Want to do work that creates meaningful outcomes for the people of NSW? 
With one choice, you can create endless opportunities in the NSW Government Graduate Program.
We are looking for over 300 graduates from all backgrounds including those interested in information technology, engineering, law and social work.
This 18-month program is open to high-performing graduates from all disciplines. Offering three rotations across NSW Government, you'll get exposure to a range of projects and experiences tailored to your interests.  
The Program offers five streams – a Primary, Digital, Engineering, Legal and Social Work stream. You can apply for up to two streams (Primary stream plus one degree-specific stream), each providing on-the-job experience and a customised learning and development component. 
When you successfully complete the program, you will be offered ongoing (permanent) employment at the Clerk Grade 3/4 (2nd year) level. Exceptional performers may be fast-tracked to the Clerk Grade 5/6 or 7/8 level.*  
*Graduates receive a competitive remuneration package of approximately $82,529. This includes a salary of $74,117, employer's contribution to superannuation and annual leave loading. 
Our commitment to diversity and flexibility
The NSW Government is a proud employer of a diverse workforce. We encourage applications from everyone regardless of age, gender, disability, ethnicity, cultural background, or sexual orientation. We are committed to reflecting the diverse community we serve and creating an inclusive and flexible workplace. 
  
We strive to provide an inclusive and accessible experience for all candidates. During the recruitment process, if you require assistance in relation to disabilities such as visual, hearing, learning or mobility, you can request a reasonable adjustment by contacting Jaja Lu on 02 8918 0865, or email [email protected] and tell us your preferred communication method. You will also have an opportunity to request a reasonable adjustment in your application form.
Aboriginal candidates are encouraged to contact Will Middleton, Indigeco on 0408 852 268 or by email at [email protected]
Who can apply
To apply for the 2023 NSW Government Graduate Program, you must: 
at the time of submitting your application, have the right to work full-time in Australia until at least 31 August 2024. This may include Australian Citizenship or permanent residency, New Zealand citizenship with a current New Zealand passport, or holding a visa that allows you to work full-time in Australia.
complete your undergraduate or postgraduate degree between 1 June 2020 and 31 December 2022.
be available to start work on Monday, 6 February 2023.
In addition to the above criteria, stream-specific eligibility requirements apply. Please visit our website for more information. 
How to apply
To get started, fill in the online application form. No attachments are required.  
You must answer two questions as part of your application. Please use examples from your work, education and life experiences in your answers.   
Reflecting on your previous experiences (study, work, volunteer, or other extra-curricular activities), what are you hoping to achieve by participating in the NSW Government Graduate Program? In your response, please describe how your personal and professional values are aligned with the NSW Public Sector values.
Please describe a time when you responded to a situation where someone was potentially behaving in an inappropriate or unprofessional manner.
Hint: We recommend typing your responses in a Word document and then pasting them into the online application form. Each response is limited to 300 words.  
Read through the Graduate Program website for more information about the full application process, as well as the Graduate Role Description for the stream(s) you are interested in.  
If you need technical assistance with your online application, contact the I work for NSW Support Centre at [email protected] or phone 1800 562 679. 
Want to know more? Come to our virtual Graduate Information Session on Wednesday, 27 July 2022 from 12.15pm to 1.30pm. Register early to secure a spot as places are limited. 
Applications close on Monday, 8 August 2022 at 11:59pm (AEST). Late applications will not be accepted.
*Subject to the Government Sector Employment Act 2013, and the Government Sector Employment (General) Rules 2014 (including citizenship, residency and visa requirements).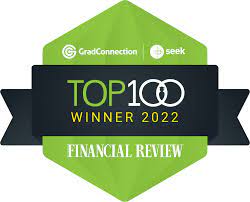 04-07-2022
Job type:Graduate Jobs
Disciplines:

Administration, Agriculture, Architecture, Arts and Humanities,

...

Work rights:

Australian Permanent Resident, New Zealand

...

Locations:
Closing Date:8th Aug 2022, 1:59 pm
Search
Enter an employer or university you want to find in our search bar.